Below was the schedule on November 11, 2014
8:30 – 8:50a
Registration and Breakfast
Sakura Room
8:50 – 9:10a
Welcome & Opening Remarks
Brian Zisk, Executive Producer, SF MusicTech Summit
9:10 – 9:20
Break
Sakura Room
9:20 – 10:20a
Bandcamp Subscriptions
Ethan Diamond, Bandcamp, CEO

Turning Fans into a Digital Street Team
Jeff Smith, Smule, CEO

Internet Archive Presentation
Brewster Kahle, The Internet Archive


Spring Room
9:20 – 10:20a
Hot Topics in MusicTech Law
MODERATOR: Gary Greenstein, WSGR
Jacqueline Sabec, King, Holmes, Paterno & Berliner, LLP
Eric Ferraro, Fathom Law
Kyoto Room
9:20 – 10:20
Elevator Pitch Session
All are welcome to present a 30 second to 1 minute pitch about their company or projects to connect with others who may want to work with you.
Osaka Room
9:20 – 10:20
Community Conversation: The Changing Landscape of San Francisco Nightlife
MODERATOR: Jocelyn Kane, SF Entertainment Commission
Mark Rennie, Esq. – Law Office of Mark Rennie
Scott Weiner, SF Board of Supervisors, District 8
10:20 – 10:40
COFFEE BREAK sponsored by QTS Data Center Services
Sakura Room
10:40 – 11:40
What's Next in MusicTech
MODERATOR: Ralph Simon, Mobilium
Ty Roberts, Gracenote
Tim Quirk, Freeform Development, Inc.
Darryl Ballantyne, LyricFind
Chamillionaire, Chamillitary
Spring Room
10:40 – 11:30
Where's the Cash for Musicians Today and Beyond
MODERATOR: Zack Greenburg, Forbes
Dave Cool, Bandzoogle
Kristin Thomson, Future of Music Coalition
Wade Metzler, SoundExchange
J Sider, BandPage
Amy Dietz, INgrooves
Osaka Room
10:40 – 11:40
Discovery
MODERATOR: Sarah Buhr, TechCrunch
Gary Kanazawa, StubHub
Sam Valenti, Drip.fm
David Porter, 8tracks
Bora Celik, Jukely
Kyoto Room
10:40 – 11:40
Developing Your Video Strategy
MODERATOR: Gray Gannaway, Quarterlab
J. Gibson, Rumblefish
Bryan Calhoun, The Blueprint Group
Brian Felsen, AdRev
Ellen Eby, YouTube
Garden Room A
10:40 – 11:40
Women in MusicTech Meetup
HOST: Shoshana Zisk, SF MusicTech Summit
HOST: Cindy Charles, Amazon.com / Women In Digital Media
Women only, please!
LUNCH BREAK
Sakura Room
1:00 – 3:00
Product & Technology Demos
HOST: Tom Cheredar, VentureBeat
HOST: Larry Marcus, Walden Venture Capital
Carsten Aermes, Phon.o
Vincent Castaignet, Musicovery
Turner Kirk, Smule
Elmo Lovano, Jammcard
Kathleen McMahon, SoundHound
Justin Evans, LANDR
Tom Pernikoff, Tunespeak
Joanna Alpe, Makelite Interactive
Larry Logan, Digimarc Corporation
Adrian Holovaty, Soundslice
Heather Newman, Feather Ventures
Spring Room
1:00 – 2:00
Applied Analytics
MODERATOR: Mike King, Berklee Online
Lars Murray, Pandora
Matt Urmy, Artist Growth
Kiran Gandhi, Data Analyst / M.I.A. Drummer
Kyoto Room
1:00 – 2:00
Virtual Music Collaboration
MODERATOR: Chris McCutcheon, TRI Studios
Steve Martocci, Splice
Jim Lattimore, Musistic
Bryan-Michael Cox, So So Def Recordings
Chris Kantrowitz, Gobbler
Garden Room A
1:00 – 2:00
Speed Networking
Sponsored by WSGR
All are welcome to come meet and mingle with other attendees in our speed networking sessions!
Spring Room
2:00 – 3:00
API Ecosystem
MOD: Kin Lane, API Evangelist
Antti Silventoinin, Music Kickup
Justin Woo, PayPal / Braintree
Steven Willmott, 3Scale
Bill Hajjar, Senzari
Osaka Room
2:00 – 3:00
Renee Richardson, KFOG Interviews
Tom Luce, Lead Singer of Luce
Kiran Gandhi, M.I.A. Drummer / Harvard MBA Student
Garden Room A
2:00 – 3:00
Speed Networking
Sponsored by WSGR
All are welcome to come meet and mingle with other attendees in our speed networking sessions!
Kyoto Room
2:00 – 2:30
Why You're Not Getting Paid the Streaming Money You Earned (And How To Get It)
Jeff Price, Audium
Kyoto Room
2:30 – 3:00
Kick Ass on Kickstarter:
Thriving Under the New Patronage Model
Bryan Kim, Think Steady
Osaka Room
3:00 – 3:30
Renee Richardon, KFOG Interviews
Martin Luther McCoy, Musician
Sakura Room
3:00 – 3:30
Rhythm Worlds: Sonifying the Rhythmic Universe
HOST: Benjy Eisen, Rolling Stone / DeadBeat Management
Mickey Hart, Grateful Dead / 360 Degrees Productions, Inc.
3:00 – 3:30 Afternoon Break
Sponsored by QTS Data Center Services
Sakura Room
3:30 – 4:30
Musicians for Audio Quality Initiative
MODERATOR: Kraig Fox, Guggenheim Partners
Bob Weir, Grateful Dead / TRI Studios
Lukas Nelson, Lukas Nelson & Promise of the Real
Dennis "Wiz" Leonard, TRI Studios / Skywalker Sound
Mike Jbara, Alternative Distribution Alliance
Spring Room
3:30 – 4:30
Digital Marketing Today & Tomorrow
MOD: Jaclyn Ranere, The Orchard
Kavi Halemane, The Collective
Lance Coleman, Playola
Kevin Breuner, CD Baby
Marisol Segal, OpenAura
Osaka Room
3:30 – 4:30
Building the Electronic Revolution: An Insight Into EDM's Explosive Growth
MODERATOR:  Ari Evans, LessThan3
Jake Udell, Th3rd Brain
Betty Tran-Chillino, Insomniac
Robert Scoble, Scobleizer / Rackspace
Alexandra Greenberg, MSO PR
Kyoto Room
3:30 – 4:30
SF MusicTech Startup Showcase Winners
HOSTED BY: Patti Silverman, SF MusicTech Summit
David Dufresne, Bandzoogle
Patrick Mahoney, SF MusicTech Fund
Shane Tobin, Spotify / The Echo Nest
Darryl Ballantyne, LyricFind
Garden Room A
3:30 – 4:30
Speed Networking
Sponsored by WSGR
All are welcome to come meet and mingle with other attendees in our speed networking sessions!
Spring Room
4:30 – 5:00
Looking Back, Forward, and Around the Corner: The Odyssey of Music as a Service –
A Fireside Chat with Zahavah Levine and Ted Cohen
HOST: Ted Cohen, TAG Strategic
Zahavah Levine, Google Play, VP, Global Music Partnerships
Sakura Room
5:00 – 6:00
Experiences
MODERATOR: Nic Adler, Goldenvoice
Jimmy Chamberlin, Smashing Pumpkins / LiveOne Inc.
Benji Rogers, PledgeMusic
Hany Nada, GGV Capital
Dan Berkowitz, CID Entertainment
Spring Room
5:00 – 6:00
Quality Sound Matters
MODERATOR: Piper Payne, Mastering Engineer
Maureen Droney, The Recording Academy, Producers & Engineers Wing
Ryan Ulyate, Tom Petty & The Heartbreakers, Producer/Engineer
Mark Ruxin, Rdio
Randy Leasure, PonoMusic
Osaka Room
5:00 – 6:00
Bring the Studio to the Stage
Host: Peter Nyboer, Livid Instruments
Host: ill.Gates, Bass Music Producer
Kyoto Room
5:00 – 6:00
Rhythm Workshop
HOST: Benjy Eisen, Rolling Stone / DeadBeat Management
Rohan Krishnamurthy, Rohan Rhythm
Garden Room A
5:00 – 6:00
Merch Meetup
CO-HOST: Ed Aten, Merchbar
CO-HOST: Django Bayless, Live Nation Merch
Below are the Speakers from the 2014 SF MusicTech Summit
Nic AdlerGoldenvoiceAfter years as a band manager, promoter, and restaurateur, Nic took the helm at The Roxy in 1998. An entrepreneur and community builder, Nic was drawn to the cutting edge concepts he found in the burgeoning field of social media. In 2007 he launched a blog that went on to win VH-1's Award for Best Music Venue Website. Always an early adaptor, Nic built The Roxy into the #1 Music Venue on Twitter, Instagram, Flickr and Facebook. As his social media program grew, he began to see the importance of being a part of the larger community of the Sunset Strip and the City of West Hollywood. Nic was a co-founder of the Sunset Strip Music Festival, which draws over 30K music fans to the city every year and celebrates the Strip's legacy as it highlights some of music's newest talent. LA Vegan Beer and Food Festival which also takes place on The Sunset Strip is another event that Nic help found and produce. Featured in Entrepreneur, ABC's 20/20, New York Times, Mashable, TechCrunch, Los Angeles Times, Fast Company, and LABJ, Nic is reinventing his club, his street and eventually his city using the fundamentals of social media. In 2013, Nic joined Goldenvoice curating the Food and Beverage experience for their festivals, including Coachella Music and Arts Festival. Follow on Twitter: @goldenvoice / @nicadler
Carsten AermesPhon.o, DJ / ProducerPhon.o is a Berlin-based DJ with releases on Modeselektor's labels, 50 Weapons and Monkeytown, as well as many others. In September 2014 Carsten collaborated with a team of technologists at the Berlin Music Hack Day to create Resonate – a system to allow him to visualise crowd movement at his live gigs. Follow on Twitter: @PHON_O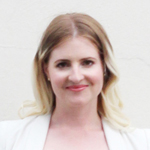 Joanna AlpeMakelight Interactive, CEOJoanna is CEO and Creative Director of Makelight Interactive, a creative tech start-up that transforms crowds into a unified light and video display through their Smart Special Effects – People As PIxels and Visual Voting. Joanna has a background in music (was a gig photographer for over 10 years) and live event creative direction. She also owns awarded design studio We Love Inc – communication design with a focus on technology executions and a strong live events focussed clientale. She is an international speaker on creative and music technology, having spoken at such events as BIME in Spain and Eurosonic in Holland, Tech Entrepreneurs Week and Wired conference in London. She has exhibited creative technology artwork in the Barbican in London and Saatchi & Saatchi gallery in Auckland among others. Joanna usually can be found in airport lounges trying to work out how to get to the next level of Two Dots among other important life skills. Follow on Twitter: @makelight.co / @joannaalpe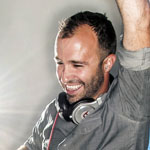 Edward AtenMerchbar, Founder & CEOEdward Aten is the founder and CEO of Merchbar the online retailer of music merchandise. Merchbar has over 100,000 items of merchandise from more than 3,000 of the world's top artists including The Beatles, The Rolling Stones, Katy Perry and Lady Gaga.
Prior to starting Merchbar, Ed was the founder of Swift.fm and has worked with Red Bull, Drip.fm and others. Follow on Twitter: @merchbar / @aten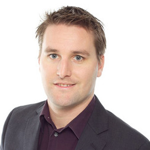 Darryl BallantyneLyricFind, Founder & CEODarryl Ballantyne originally conceived LyricFind in 2000 with Mohamed Moutadayne and Chris Book at Ontario's University of Waterloo to be the largest, most accurate destination for lyrics on the Internet. Officially launched in 2004, the company pioneered the licensed digital lyrics space, successfully negotiating the first-ever mass lyrics licensing deal with EMI Music Publishing in 2005. Since then, Darryl has grown LyricFind to be the largest legal, licensed lyrics database in the world, with millions of licensed tracks available representing thousands of music publishers. LyricFind is also the first lyrics service to have true worldwide rights from all major music publishers (and many more).
LyricFind has established licensing and content relationships with over 3,000 music publishers, Rovi, The Harry Fox Agency, The Echo Nest, and many more. The company now delivers services to hundreds of web sites and mobile applications that want to enhance their music products with lyrics, including Microsoft's Bing, Lyrics.com, Pandora, Shazam, SoundHound, Samsung, Nokia, HTC, MetroLyrics, SongMeanings, Universal Music, and mSpot. In addition, LyricFind offers two direct to consumer mobile applications, Lyrics Lite and Lyrics Pro for the iPhone, iPad, Android and Blackberry Playbook platforms.
As an authority on licensing and digital content, Darryl has spoken at industry events including SF Music Tech, MIDEM, SXSW, Canadian Music Week, Music & Media Finland, Digital Music Forum East and West, New Music Seminar, and many more. Before launching LyricFind, Darryl was Manager of Digital Development & Distribution at EMI Music in Los Angeles, where he was involved in deals with companies such as MusicMatch, Napster, and iTunes. Darryl earned a Bachelor of Mathematics with a Business minor from the University of Waterloo. Follow on Twitter: @DBToronto
Django BaylessLive Nation Merchandise, Chief Technologist
Dan BerkowitzCID Entertainment, Founder & CEOAs founder and CEO of CID Entertainment, Dan Berkowitz oversees the creation and execution of "enhanced experiences" travel packages, VIP ticketing packages and transportation for a wide array of major live events. Berkowitz and his team have developed immersive, amenity-stuffed audience experiences for fan-friendly touring acts like Pearl Jam, George Strait, Metallica, Luke Bryan, and Skrillex, as well as North America's most celebrated music festivals, including Coachella, Bonnaroo, Hangout Music Fest, Lollapalooza, New Orleans Jazz & Heritage Festival and Stagecoach. Berkowitz works closely with partners like AEG/Goldenvoice, Live Nation, and C3 to ensure the best treatment of the fans who depend on his company's service to get maximum enjoyment out of a show. Berkowitz's experience extends into kid-friendly tours based on TV shows like Nickelodeon's "Yo Gabba Gabba!" and Nick Jr.'s "The Fresh Beat Band," sporting VIP packages for teams such as the Federación Mexicana de Fútbol and the Road to Brazil tournament, and even special events such as "An Evening with Al Pacino," a night of storytelling and audience Q&A with cinema's living legend. Drawn to the communal spirit of acts like the Grateful Dead and Phish at an early age, Berkowitz cut his teeth in the music business as Tour Manager for The Disco Biscuits. He got his first taste of transportation, hotel and VIP ticket packaging putting together premium services for fans of the jam band. His festival experience began with Camp Bisco, The Disco Biscuits' curated event that now boasts headliners like Skrillex and Bassnectar. Berkowitz's insights, experience and leadership skills further developed while he was working at the legendary Electric Factory venue in Philadelphia, the same city both he and CID now call home. A massive music fan who still loves going to concerts himself, Berkowitz's philosophy is simple: a live music event should be enjoyed, not endured. Follow on Twitter: @cidentertainment / @DBerko
Kevin BreunerCD Baby, VP of MarketingCD Baby's Director of Marketing, Kevin Breuner, has spent over 18 years working in the music business, both as an artist and an industry professional. A San Diego native, Kevin went East to attended Belmont University in Nashville, TN where he studied Music and Music Business. After college, he joined the Atlanta based band Smalltown Poets who later signed a recording contract with a major label under the EMI umbrella. Their self titled debut album received critical acclaim selling over 200,000 copies and landing the guys with a Grammy nomination plus multiple Dove Award nominations.
Kevin now lives in Portland, Oregon, home to great coffee, independent thinking, and 5 months of rain. He stays active in the music industry, managing CD Baby's marketing efforts and hosting their popular DIY Musician Podcast, as well as within the local music scene. Smalltown Poets just celebrated the release of their sixth studio album titled Under The New Sun, and is currently recording a new Christmas album due out this season. Follow on Twitter: @cdbaby / @kbreuner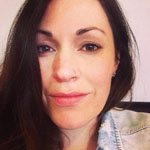 Sarah BuhrTechCrunch, ReporterWrite about tech culture and a broad array of other things for TechCrunch. Previously wrote for USA Today, KSL Newsradio, NPR. Follow on Twitter: @techcrunch / @sarahbuhr
Bryan CalhounThe Blueprint Group, Digital Strategy and Business DevelopmentBryan has worked in the music industry in various capacities including A&R, marketing, digital licensing, radio promotions, business development and concert promotions for over 20 years including time at Relativity Records, RED Distribution, Warlock Records, Serchlite Music, as COO of Kanye West's GOOD Music and most recently as VP of New Media and External Affairs for SoundExchange.
Currently, he provides digital strategy and business development for The Blueprint Group, an artist management company representing Lil Wayne, Nicki Minaj, Drake, T.I., Lil Twist, Hit Boy and others.
He drew upon his varied experiences and founded Label Management Systems in 2003 to help indie record labels succeed. To that end, he developed business solutions to achieve that goal, namely the Music Business Toolbox, originally released in 2008, but being updated for rerelease in 2012. His professional consulting clients have included Kanye West, MSN Entertainment, Ludacris, Monster Cable, SoundExchange and more.
Bryan has a BBA in Finance from the University of Georgia and regularly speaks at music industry conferences and at universities about the music industry. He is a voting member of the Recording Academy and on the Board of Directors for the Future of Music Coalition.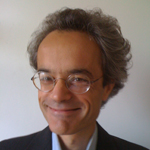 Vincent CastaignetMusicovery, Co-Founder & CEOVincent is an entrepreneur specialized in music and technology. He is the co-founder of Musicovery, a recommendation and playlist engine (mood, similar artists and songs, genres,…) provided as a B2C service and as a B2B API. He is an expert at Cap Digital, Paris technology cluster and at the board of ESML (the trade association for online music services in France). He was previously an equity research analyst at major investment banks (Goldman Sachs). Follow on Twitter: @MusicoveryB2B / @VCastaignet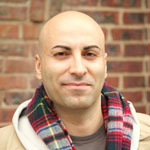 Bora CelikJukely, FounderBora Celik is the co-founder of Jukely, a concert recommendation and discovery service for consumers, and an artist/concert marketing service for the industry. Celik has a background as a concert promoter / software engineer. He revitalized the Connecticut electronic music scene by booking top acts such as Tiesto and Kaskade. Jukely recently launched Unlimited Concerts monthly membership for $25 a month.
Follow on Twitter: @jukely / @xbora
Jimmy ChamberlinLiveOne, Inc., Co-Founder & CEOGrammy Award winning musician, writer, producer, and educator. Jimmy was a founding member of the Smashing Pumpkins and the band's highly acclaimed drummer for over 20 years. In 2011 Chamberlin got involved in the Chicago tech scene as an investor and advisor. In 2013 Chamberlin expanded his role and helped co-found LiveOne Inc., a Chicago-based digital entertainment startup, of which he was soon after appointed CEO. Chamberlin's extensive experience in the entertainment industry has helped propel and craft LiveOne's keystone product, CrowdSurfing, as an ideal live streaming application for both advertisers and content producers. His leadership has brought LiveOne to the forefront of redefining the live stream experience. Follow on Twitter: @LiveOneInc / @gocrowdsurfing / @jccomplex
ChamillionaireChamilitaryChamillionaire is a platinum and Grammy award winning recording artist, a successful angel investor, and an advisor for multiple tech startups. Follow on Twitter: @chamillionaire
Cindy W. Charles, Esq.Amazon, Head of Business Development, Video ShortsCindy Charles has been working in the digital media space since 1997. She is currently doing business affairs and business development consulting in the digital media space for clients who currently include or have included Yahoo, RIM, Lively, Spotify, MOG/Beats Music, Smule, Topspin, Soundhound, EchoNest, Nintendo, Sugar Inc., Pulselocker, NARM, Focus@Will, iJukebox, MediaNet, and others. Until recently, Ms. Charles was Senior Vice President, Law and Business Affairs for MediaNet. Previously, Ms. Charles held a variety of positions for MTV Networks over a six year period including Vice President of Law and Business Affairs for MTVi, an interactive division of MTV Networks, and prior to MTV Networks, Ms. Charles was General Counsel for WarnerVision Entertainment. Ms. Charles also served in legal positions at Worldvision Enterprises, the Screen Actors Guild and various law firms.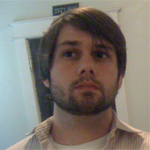 Tom CheredarVentureBeat, Lead Media ReporterTom Cheredar is a staff writer and lead media reporter for VentureBeat. Follow on Twitter: @tched
Ted CohenTAG Strategic, Managing PartnerTed Cohen has toured with the Sex Pistols, Prince and Van Halen, knew Steve Jobs, worked at Universal Studios, Warner & EMI Music, Westwood One, Philips Electronics & Napster.
He runs TAG Strategic, they've advised clients such as Coca-Cola, LyricFind, SonyATV Publishing, SanDisk, Evntlive, Verizon, iRiver and Qualcomm on all things digital.
Ted has always been passionate about the future of music, embracing new technology and new business models: subscription services, IPTV, mobile services, branded content, location-based services & HD audio. He is a true technology maven.
He's been Chairman of the Mobile Entertainment Forum Americas and MIDEMNet, a Grammy Trustee, co-chairs the Grammy Tech Committee and on the board of Mouse.org, an innovative tech charity.
Last year, Ted received the 2013 NARM Presidential Award, previously given to Ahmet Ertegun & Dick Clark, among others.
Ted continually looks for the next tech innovation and the next challenge, he really loves his life.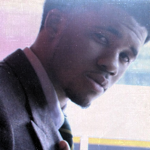 Lance ColemanPlayola, Founder
Lance has worked in the music industry in a number capacities including being a digital strategist, artist (Fuze the Mc),producer , on-air radio personality, founder, and business developer. As an artist he has been featured on XXL, MTV, and has amassed a large online following. As a digital strategist he has previously worked on projects for some of the world's largest major artists and brands such as Kanye West, Drake, Jeezy, Jill Scott, America's Cup, and more.
Currently, he provides digital strategy and business development for the Blueprint Group, an artist management company representing Lil Wayne, Nicki Minaj, T.I., G-Eazy, Lil Twist, and more. In addition he runs the digital firm IV The Love that manages projects for Young Money, Common , Ester Dean , Howard Homecoming, and Noble Black Society.
He is a uniquely positioned digital strategist who understands the complicated relationships between technologists and content creators. His experience gives him unique in-depth understanding of new technologies, the intricacies of content creation and how to work with artists and technology companies while recognizing the nuances of their constraints and motivations.
He studied Radio TV Film at Howard University in Washington , DC and is a recent alumni of Zoo Labs Music Entrepreneurship Incubator in Oakland, CA. Follow on Twitter: @fuzethemc
Dave CoolBandzoogle, Director of Artist RelationsDave Cool (yes, that's his real name) is the Director of Artist Relations for Bandzoogle, a website and marketing platform for musicians. Through blogging, social media, and traveling to conferences, he keeps an open dialogue with the indie artist community about the challenges they face, and what strategies they can use to navigate the music industry.
Previous to his work with Bandzoogle, he served as Director of Member Services for the Canadian Independent Recording Artists' Association (CIRAA), as well as Program Director for a music venue in his hometown of Montreal, where he programmed over 500 events.
In 2006, Dave directed and produced a documentary film called "What is INDIE? A look into the World of Independent Musicians", which featured 20 artists and several leading experts in the music industry, including the Founders of CD Baby and Sonicbids. Follow on Twitter: @bandzoogle / @dave_cool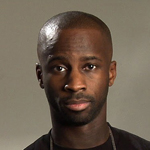 Bryan Michael CoxSo So Def Recordings, Songwriter & ProducerBryan-Michael Cox is a multiple Grammy Award-winning songwriter and record producer, notable for his extensive work with multiple platinum-selling artists including Usher, Mariah Carey, Mary J. Blige, Chris Brown and Toni Braxton.
Cox has been responsible for over 100 million record sales, 35 number one hits, and 12 Grammy Award nominations, including 9 wins. Follow on Twitter: @BRYAN_M_COX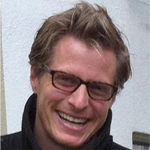 Ethan DiamondBandcamp, Co-Founder & CEOEthan Diamond is the CEO and co-founder of Bandcamp, an online music store. As of March 2014, fans have directly paid artists $65 million using Bandcamp, and $2.9 million in the last 30 days alone.
Follow on Twitter: @bandcamp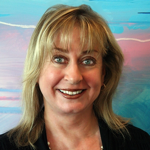 Maureen Droney The Recording Academy, Sr. Executive Director/Producers & Engineers Wing
A former recording engineer who worked with artists including George Benson, Whitney Houston, Herbie Hancock, John Hiatt, Tower of Power and Carlos Santana, including on Santana's GRAMMY-winning album Blues for Salvador, Maureen Droney is currently Managing Director of The Recording Academy Producers & Engineers Wing. She is also the former longtime Los Angeles Editor of Mix magazine, the author of MixMasters: Platinum Engineers Share Their Secrets for Success, and a contributing author to the just-released Hal Leonard book The Pensado Papers with Dave Pensado and Herb Trawick. Follow on Twitter: @maureendroney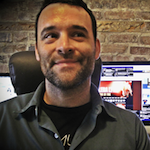 David DufresneBandzoogle, CEODavid Dufresne is CEO at Bandzoogle, the most powerful platform for musicians to build their website, engage their fans, and sell their music and merchandise directly. Bandzoogle works with tens of thousands of bands and musicians to help them create a strong base for their online strategy. David's background is in the Canadian venture capital industry, where he worked at firms investing in web, mobile, enterprise software and video game startups. He's an obsessive music fan, occasional DJ, hall-of-famer soccer player, and dad of two young daughters. Follow on Twitter: @DavidDufresne / @Bandzoogle
Ellen EbyYouTube Music, Partner Operations Specialist
Benjy EisenDeadBeat LLC, Music Writer / Artist ManagerBenjy Eisen writes for Rolling Stone, Esquire, Men's Journal, Relix and others. He recently completed an immersive two-year project, co-writing the official memoirs of the Grateful Dead's Bill Kreutzmann. Prior to that, he was an editor at AOL Music, where he helped curate Spinner and other music news blogs.
At Kreutzmann's request, Eisen recently formed an artist management company, DeadBeat, to handle Kreutzmann's various musical adventures, including the new all-star band, Billy & the Kids. Follow on Twitter: @benjy_eisen
Ari EvansLessThan3, CEOAri is an ever-growing mass of persevering power made of raw passion and determination. He fell in love with electronic music at the age of 12 after a few chance CD store visits where he discovered Aphex Twin and Daft Punk and his life has never been the same since. His unique set of skills comes from his entrepreneurial spirit, engineering background, and work experiences at Goldman Sachs and Zynga. "Kick off with momentum and surpass the impossible!" Follow on Twitter: @lessthan3 / @marioario
Justin EvansLANDR, VP Products & InnovationJustin Evans has 15+ years of building exceptional digital and brand experiences.
Evans has strategized and created branding, websites, marketing and social media strategy for FedEX, TechCrunch, DST Output, the Environmental Defense Fund, WordPress, and many others.
He's helped brilliant thought leaders with their web strategy, book marketing (2 NYT bestsellers and counting), and branding, including Fred Krupp, Carl Safina, Julien Smith, Charles H. Green, and David Maister.
In Startup-land, Evans has won a Webby for creative vision for startcooking.com (one of the most watched cooking shows on the internet), and helped build wordpress' most used content strategy platform.
Currently, the co-founder and product vision behind LANDR, the world's first Intelligent Online Mastering Tool. Follow on Twitter: @landr_music
Brian FelsenAdRev, PresidentBrian Felsen is President of AdRev, the world's largest YouTube music administration service and the leading independent YouTube Content ID and Network Partner in terms of number of videos claimed and monetized, views per month, royalties paid, and assets under management. AdRev was named in the 2014 Inc 500 as the USA's #2 fastest growing media company based on revenue growth. Prior to this position, Mr. Felsen was President of CD Baby from 2008-14, responsible for all business development, operations, customer service, marketing, and technology at the world's largest online distributor of independent music. He also founded BookBaby, which digitally distributes the works of independent authors, poets, memoirists, and publishers, making their eBooks available to dozens of digital retailers and hundreds of libraries worldwide (including Apple iBookstore, Kobo, Barnes & Noble, and Amazon). He first joined Disc Makers in 2003, launching and growing major new initiatives including the Merchandise and Film/DVD replication programs, before going on to head business development. Other previous activities include founding and running one of the largest independent music conferences in the world, composing several classical music works, creating art photography, poetry, and plays, and producing an award-winning documentary film about Turkish military coups d'état. Follow on Twitter: @adrevnet / @brianfelsen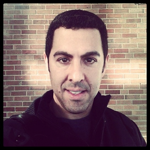 Eric FerraroFathom Law PC, PrincipalEric Ferraro is the Principal at Fathom Law. Eric has over 20 years of experience in corporate, securities and intellectual property law. He advises entrepreneurs, emerging growth and middle market companies in all aspects of business formation, governance, corporate finance, commercial and IP transactions and mergers and acquisitions. He also represents angel and venture capital investors, private equity firms, investment bankers and broker-dealers in connection with regulatory matters, investment and finance transactions.
In addition to his legal experience, Eric is a former digital media company founder and is an active angel investor and member of SF Angels and Keiretsu Forum. This diverse expertise enables Eric to offer his clients a unique integrated counseling approach that balances legal protection and corporate best practices with business, technical, investment and strategic considerations.
Eric is regularly recognized as a Northern California Super Lawyer in Business and Corporate law. He serves on the advisory boards of numerous notable technology companies. Eric is the co-creator of the popular PitchForce venture competition, the chair of the annual MobiTech mobile technology conference, and a regular panelist and mentor at a wide range of technology events and accelerators.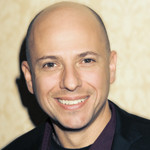 Kraig FoxGuggenheim Partners, Senior Managing DirectorKraig G. Fox has over 20 years experience as an investor and operator in the media and entertainment industries.
Mr. Fox is a Senior Managing Director of Guggenheim Partners where he focuses on Guggenheim's overall strategy in the media and entertainment spaces as well as the management of its media and entertainment investments.
Prior to joining Guggenheim, Mr. Fox was a founder and Chief Operating Officer of Core Media (previously CKX, Inc.) where he oversaw all operations of this publicly traded company including Core's interests in the estate of Elvis Presley and the intellectual property rights of Muhammad Ali as well oversight of its wholly owned subsidiary, 19 Entertainment, which included American Idol (including television, records, lives tours, artist management and sponsorships) and So You Think You Can Dance.
Prior to Core, Mr. Fox was a founder of SFX Entertainment (now Live Nation) where he was Chief Development Officer from 1995 until 2000 overseeing the global consolidation of the live entertainment industry into the worlds largest owner and operator of live entertainment promoters and producers.
Kiran GandhiDrummer, M.I.A.Kiran Gandhi plays drums and spent 2013 touring internationally with artist M.I.A. She graduated from Georgetown University in 2011 with a double major in mathematics and political science and used her passion for math and music to serve as Interscope Records's first data analyst between 2011-2013. She is currently at Harvard pursuing her MBA. She believes that the music industry is experiencing a period that could benefit from inspiration from other successful industries, and hopes to use theories and ideas from school to inspire new ideas in the music space. Kiran's TEDx talk on "Atomic Living" embodies her belief that by holding your passions close to you, the rest of life will follow naturally, and furthermore, that this kind of thinking is needed to fearlessly pursue a career in music. Her goal is to combine intellectual and musical talents in order to be a positive and hardworking contributor to the music industry today.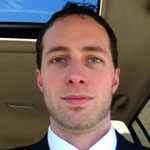 Gray GannawayQuarterlab, Founder & YouTube GuruGray is an entertainment industry executive with more than a decade of experience and expertise in business and corporate development, strategic partnerships, licensing, marketing, and video strategy. From 2003 through 2009, he served as Senior Vice President of Business Development for CD Baby, the world's largest all-independent music store on the web. As the founder of Quarter Consultancy, Gray has worked with companies such as Google, Scion, CD Baby, Rap Grid, Rumblefish, and Kill Rock Stars.
In addition to operating the Quarterlab YouTube network, Gray helps advise clients on MCN partnerships, content ID management, programming strategy, and front-end best practices. He currently advises video and online strategy for the roster of Blueprint Group, including artists such as Lil Wayne, Nicki Minaj, and T.I., and has helped labels such as Hopeless Records, Kill Rock Stars, Audiomachine, Goner Records, and Definitive Jux optimize their online video businesses.
ill.GatesBass Music Producer, EducatorToronto-born San Francisco-based producer, performer and educator ill.Gates has had a long and lavish career in music. DJing since his earliest teenaged years, .Gates has established a global fan base and enjoys an increasing reputation as dynamic, definitive and decisive EDM artist. ill.Gates is rising steadily up the ranks through his many collaborate releases with such industry heavyweights as Datsik, Bassnectar, Ana Sia, Opiuo, T.O.B., Vibesquad, Mimosa and more.
Touring regularly across the globe, monumental ill.Gates sets at signal festivals like Burning Man, Shambhala and WEMF are memorable experiences and favourite events among fans and DJs alike.
Crushing charts and detonating dancefloors with such colossal collaborative tracks as the Bassnectar Timestretch and Divergent Spectrum releases, ill.Gates receives extensive amounts of appreciation and praise from some of the leading artists in the electronic music setting. These commanding accomplishments and capital achievements make ill.Gates' both a sought-after producer as well as a celebrated mentor to some of the baddest names in the bass music scene.
Previously working under the stage-setting Phat Conductor moniker, ill.Gates achieved further acclaim from the DJ and Producer community through his emblematic ill.Methodology workshops and exclusive Abelton sponsorships. His famous DJ and Studio templates are used and enjoyed by such successful performers as Beats Antique, Pretty Lights, Bassnectar and DJ Vadim during their live stage shows.
ill.Gates appears on labels including Muti Music, Amorphous Music, Child's Play/Om Records, Addictech, Noodles, Innerflight, Low Motion, Made in Glitch, Tube10, and Chi Recordings. Follow on Twitter: @illGatesMusic
J. GibsonRumblefish, Head of Content AcquisitionIs Head of Content Acquisition at Rumblefish, with background experience in finance and then hanging it entirely up to consecrate his time to music, led him through the early 2000s embracing digital distribution with companies like IODA and The Orchard while also Co-Founding reapandsow, a record label and music distributor, it was a natural progression to move to a Music Technology Company like that of Rumblefish. His knowledge of the complex rights associated with music sync licensing helps with operating through the new landscape of the music business by helping to identify alternative revenue sources for Master & Publishing rights holders.
Rumblefish is the world leader in music micro-licensing and YouTube monetization. Its micro-licensing platform allows social video networks, video applications and marketplaces to offer music functionality on web, tablet and mobile offerings, providing access to the world's largest copyright-cleared music catalog of more than 5 million copyrights. The company makes music for online social video easy and legal, and has had over 65 million videos use its music tracks, resulting in 1.4 billion YouTube views per month and millions of dollars in royalties for its artists. Rumblefish clients include YouTube, Shutterstock, Google, Vimeo, Animoto, SocialCam, Vizify, and WeVideo; and partners include CD Baby and APM. The company has offices in Portland OR, San Francisco and Los Angeles.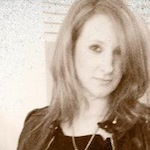 Alexandra GreenbergMSO PR, Vice PresidentSince coming to MSO (Mitch Schneider Organization) – one of North America's top music PR houses – in 2001, Vice President Alexandra Greenberg has broadened the company's music/lifestyle client roster by expanding its electronic division, while at the same time working with artists in rock and alternative fields. She's been an integral part of many of MSO's top campaigns for artist, DVD and soundtrack releases, festivals, events and venues like The Smashing Pumpkins, KORN, Motley Crue, The Offspring, Perry Farrell, deadmau5, Paul van Dyk, The Crystal Method, Steve Aoki, Plastikman, David Lynch, Cut Chemist, Junkie XL, Coachella, Ultra Music Festival, Sunset Strip Music Festival, Lollapalooza International, HARD, IDentity Festival, The Roxy, GIANT's annual downtown Los Angeles New Years Eve celebrations, Re:Generation, all of the Underworld franchise soundtracks and much more.
Other clients Greenberg has represented over the last decade: Pennywise, Long Beach Dub All Stars, Jurassic 5, Goldfrapp, Skinny Puppy, Yaz, Erasure, Primus, Lili Haydn, UNKLE, South, Sergio Mendes, Rock The Bells, Paid Dues, Cypress Hill SmokeOut, NOKIA Theatre LA Live, The Viper Room, Emilie Simon, Meshell Ndegeocello, the Von Bondies, Roger Joseph Manning, Jr., Canibus, Tigarah, Tiësto, David Guetta, Paul Oakenfold, Sasha, Deep Dish and Mix Master Mike. Prior to joining MSO, Alexandra was a publicist at Los Angeles-based independent publicity firms People's Revolution and Hoopla PR. She began her career as publicity manager at former label Red Ant Entertainment. She graduated from Marist College in Poughkeepsie, NY with a Bachelor of Arts degree in 1996, majoring in public relations. Her motto is "You have to create opportunities to get opportunities." Follow Alexandra on Twitter: @alexagberg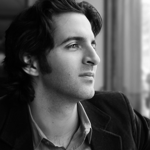 Zack GreenburgForbes, Senior EditorZack O'Malley Greenburg is a Forbes senior editor and author of the Jay-Z biography "Empire State of Mind." His second book, "Michael Jackson, Inc," was released by Simon & Schuster in June. Zack covers the business of music in The Beat Report at Forbes, where he's investigated topics from public pension fund scandals to Justin Bieber's venture capital career to the inner workings of Diddy's empire. His writing has also appeared in the Washington Post, Billboard, Sports Illustrated, Vibe and McSweeney's; he's served as a speaker at Yale, Harvard and South by Southwest, and as an expert source for BBC, NPR, MTV, VH1 and CBS's 60 Minutes and others. Follow on Twitter: @zogblog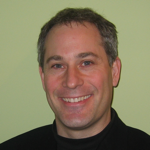 Gary GreensteinWilson Sonsini Goodrich & Rosati, PartnerGary Greenstein is a partner in the Washington, D.C., office of Wilson Sonsini Goodrich & Rosati, where his practice focuses on intellectual property, licensing, and commercial transactions, with specialized expertise in the digital exploitation of intellectual property. He regularly represents companies in transactions with record labels, music publishers, and program suppliers. He advises companies on complex intellectual property matters and frequently assists in the development of new business models. In addition, Gary advises investors on due diligence in the digital media area and companies in all stages of their development cycle.
Prior to joining the firm, Gary served as the first general counsel at SoundExchange, Inc., and as the vice president of business and legal affairs at the Recording Industry Association of America (RIAA). Before joining the RIAA, Gary was an associate in the Washington, D.C., office of Arnold & Porter, where he represented, among others, the Officer of the Commissioner of Baseball, Universal Music Group and the RIAA.
Prior to his legal career, Gary was the Director of Planned Giving at The Wilderness Society and a fiduciary real estate asset manager at The Boston Company. He received his B.A. from the University of Pennslyvania and J.D. from the George Washington University Law School. Follow on Twitter: @wilsonsonsini
Bill HajjarSenzari, Founder & CEOBill Hajjar is CEO and Founder of Senzari, which is a innovative Music and Media Graph Analytics and Intelligence company. He is also CEO at Wahwah Networks, a subsidiary of Senzari and a content-based micro-publisher and ad network.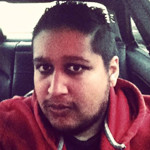 Kavi HalemaneThe Collective, EVP & Head of DigitalKavi Halemane is Executive Vice President & Head Of Digital at artist management firm The Collective. He represents clients such as Linkin Park, Stone Temple Pilots, and more while leading the company's efforts in business development and the digital space. He has also served as Vice President & Head Of Marketing for Collective Digital Studio, The Collective's multi-channel network (MCN) that represents video content creators and brand channels online accounting for over 1 billion views monthly. Previously, Kavi was in Digital and Product Management at Universal Music Group / Interscope Geffen A&M Records. During his time at UMG he worked on several Multi-Platinum, Gold, and Grammy award-winning album/single campaigns with artists such as Lady Gaga, Rise Against, La Roux, Them Crooked Vultures, and many others. Follow on Twitter: @collective_la / @kavipaste
Mickey HartGrateful Dead / 360 Degrees Productions, Inc.Mickey Hart is best known as a drummer in the legendary rock band, the Grateful Dead. Practically born with drumsticks in his hands — both of his parents were drummers — Hart was committed to percussion from the beginning. On September 30, 1967, he sat in with the Dead… and became part of the band. His influence over the following years was to push the band into complex, polyrhythmic explorations, adding various strains of non-Western music to the Dead's general atmosphere. Hart's visionary body of work combines music, science, and the visual arts. He has written books on the history and traditions of drumming and the spirit of percussion. Hart has spoken extensively on the subject of music as medicine and the function of rhythm in health.
Long a social activist, Hart appeared in August 1991 before the U.S. Senate Committee on Aging, speaking on the healing value of drumming and rhythm on afflictions associated with aging. With the help of Dr. Adam Gazzaley, Hart is unlocking the rhythmic potential of the mind. "It all comes down to vibration and rhythm," Hart says of his collaboration with Dr. Gazzaley. "This is about breaking the rhythm code. Once we know what rhythm truly does, then we'll be able to control it, and use it medicinally for diagnostics, for health purposes.
On October 11, 2011, Smithsonian Folkways Recordings released the 'Mickey Hart Collection' to preserve and further the Grateful Dead percussionist's endeavor to cross borders and expand musical horizons. The Mickey Hart Collection begins with 25 albums drawn from 'The World,' a series Hart curated that incorporated his solo projects, other artists' productions, and re-releases of out-of- print titles.
His study of the world's music led Mickey to many great teachers and collaborators, including his partners in Planet Drum Zakir Hussain, Babatunde Olatunji, and Airto Moreira. Planet Drum's self-titled album hit #1 on the Billboard World Music Chart, remaining there for 26 weeks, it also received the Grammy for Best World Music Album in 1991– the first Grammy ever awarded in this category. Hart's Global Drum Project with Zakir Hussain, Sikiru Adepoju, and Giovanni Hidalgo in 2007, also took home the Grammy for Best Contemporary World Music Album.
Mickey's experiences have paved the way for unique opportunities beyond the music industry. He composed a major drum production performed by an assembly of 100 percussionists for the opening ceremony of the 1996 Centennial Olympic Games. Mickey has composed scores, soundtracks and theme for a number of award-winning films and television shows including Apocalypse Now, Gang Related, Hearts of Darkness, The Twilight Zone, the 1987 score to The America's Cup: The Walter Cronkite Report, and Vietnam: A Television History.
Mickey has written four books documenting his lifelong fascination with the history and mythology of music. These include Drumming at the Edge of Magic, Planet Drum, and Spirit into Sound: The Magic of Music. His latest book, Songcatchers: In Search of the World's Music published by National Geographic Books, traces the 100-year evolution of recording technology, creating vivid portraits of the pioneers who traveled far and wide collecting the world's music.
In 1991, Hart founded Rhythm For Life and produced a 2000 person drum circle. In the Fall of 2004, broke the Guinness World Record: Largest Drum Ensemble for his 5000 person drum circle. Mickey currently serves on the board of "Music and the Brain" at Institute for Music and Neurologic Function at Beth Abraham Hospital.
In 1999, Mickey was appointed to the Board of Trustees of the American Folklife Center at the Library of Congress where he headed the sub-committee on the digitization and preservation of the Center's vast collections.
The Grateful Dead was inducted into the Rock and Roll Hall of Fame in 1994, and in 2007 along with the other members of the Grateful Dead, Mickey received a Grammy Lifetime Achievement award. Other honors include, in 2009, Mickey was inducted into the Percussive Arts Society Hall of Fame. In 2002 Surround Music Awards Best Multi-track Reissue for Grateful Dead American Beauty. In October of 2000, the Saybrook Graduate School and Research Center conferred an honorary doctorate of humane letters upon Mickey for his work in advancing the preservation of aural archives.
More information about Mickey Hart can be found at MickeyHart.Net
Adrian HolovatySoundslice, FounderAdrian Holovaty is a web developer and guitarist in Chicago. He's best known for co-creating the Django web framework. Now he's building Soundslice. Follow on Twitter: @soundslice / @adrianholovaty
Mike JbaraADA, President WorldwideMike Jbara is President, ADA Worldwide, and he is responsible for leading the growth of ADA's services to independent labels and artists, expanding the company's global footprint and nurturing ADA's unique identity.
Jbara previously served as President and Chief Executive Officer of Warner Elektra Atlantic Corp (WEA Corp.). In this position Jbara oversaw WEA and ADA's day-to-day operations, including retail sales, direct-to-consumer sales and operations, merchandise sales, retail marketing, production and distribution.
Before being named President and CEO, Jbara served as WEA's Executive Vice President and Chief Operating Officer, and before that, from 2003 to 2005, he served as Vice President, Production and Media Operations, where he oversaw the company's U.S. production and global digital operations.
In 2001, Jbara moved to Burbank, CA to become Vice President, Operations and Studio Services where he was instrumental in the creation of WEA's online music and in-house studio operations, which performs audio preparation, digital mastering and content quality control.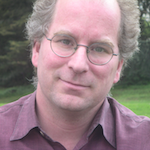 Brewster KahleThe Internet Archive, Digital Librarian
Brewster Kahle is the founder and Digital Librarian of the Internet Archive. He is also the Chairman of the Internet Credit Union. An entrepreneur and Internet pioneer, Brewster invented the first Internet publishing system and helped put newspapers and publishers online in the 1990′s. Keywords: MIT, Thinking Machines, WAIS, AOL, Alexa Internet, Amazon.com, Internet Archive, Wayback Machine, Open Content Alliance, European Archive, EFF, Public Knowledge, AAAS, NAE. Follow Brewster on Twitter: @brewster_kahle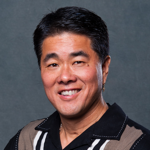 Gary KanazawaStubHub, Head of StubHub LabsGary Kanazawa is the head of StubHub Labs, a division of StubHub chartered with developing industry-leading products to help fans find the events they love on both mobile and online platforms.
Gary is a 20-year mobile industry visionary, formerly with Electronic Arts, Microsoft and THQ Wireless. Kanazawa has deep experience in bringing innovative social and mobile products to market.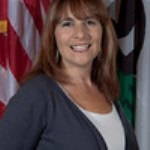 Jocelyn KaneSan Francisco Entertainment Commission, Executive DirectorJocelyn Kane is Executive Director of San Francisco's Entertainment Commission, which is charged with ensuring the health and vitality of indoor and outdoor entertainment venues in the City.
In all her volunteer work, Jocelyn's agenda is to make the lives of Bay Area's working musicians healthier, easier, and cheaper. To that end, she is working to ensure health care is provided for all musicians living in San Francisco, open up a "welcome center" for newcomer musicians, and create exposure opportunities for musicians, among other things.
Jocelyn currently serves on the boards of Bread & Roses, West Coast Songwriters Association, Site and Sound, and on the Advisory Boards for Musician National Service Initiative, and The Bay Bridged.
Jocelyn is also the founder of Motogirl Productions, an SF-based artist development company. Motogirl Productions works with large and small artists in various genres, to help them understand the "business" of music and how to reach individual goals effectively in one of the toughest industries around. Motogirl Productions co-produced Nadine's Wild Weekend, a rock festival, was the talent buyer for a rock club in the Mission District of San Francisco, and booked & produced much larger events at music venues around the Bay Area.
Chris KantrowitzGobbler, Founder & CEOStarting in tech at the age of 13 developing games for Sony, Chris has spent 27 years in tech. During this time he has founded four companies. Two in gaming, one in concert design, and his current one.
Concert design was a divergence but led him working with over 50 top artists from Beyonce to Madonna to Lenny Kravitz. This work is what inspired Gobbler. Follow on Twitter: @gobbler / @chriskantrowitz
Bryan KimThink Steady Inc., FounderHi, I'm Bryan Kim, founder of Think Steady Inc., where I direct artists' crowdfunding campaigns and overall digital strategy. Currently working on the hypothesis that the future of musicians' livelihood depends on direct fan sales of "crowd patronage" products. My resume would say old things like "second employee of Ustream" and "Director of Business Development at Tracksby / Hipset," amongst others. In general, I've exhibited a bad habit of joining startups that involve music, yet I'm still optimistic. I also play the internet for artists like Far East Movement, Jurassic 5, The Grouch and Eligh, Nas, Jhameel and many others. Resident of San Francisco, proud graduate of Y-combinator + Stanford.
You can read my music-tech musings on my personal blog. Or follow me on Twitter: @freshbreakfast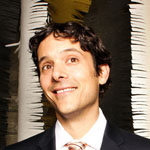 Mike KingBerklee Online, Course Instructor / CMOMike King is a course author, instructor, and the Chief Marketing Officer at Berklee Online, the online continuing education division of Berklee College of Music. Prior to working at Berklee, Mike was the Marketing/Product Manager at Rykodisc, where he oversaw marketing efforts for label artists including Mickey Hart, Jeb Loy Nichols, Morphine, Jess Klein, Voices On The Verge, Bill Hicks, The Slip, Pork Tornado (Phish), Kelly Joe Phelps, and Frank Zappa's estate. Follow on Twitter: @berkleeonline / @atomzooey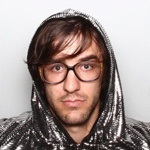 Turner KirkSmule, Artist RelationsTurner Kirk manages Smule's Artist Relations program. Follow on Twitter: @smule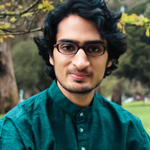 Rohan KrishnamurthyRohan RhythmDescribed as a "musical ambassador" and "pride of India" by The Times of India, and "international mridangam player" by USA Today, Dr. Rohan Krishnamurthy is one of the most prominent and versatile artists in the Indian music scene. He specializes in the ancient two-sided South Indian mridangam, and received advanced training from the esteemed master, Guruvayur Dorai. Rohan has performed hundreds of concerts internationally since the age of nine and has become distinguished as a soloist, composer, and collaborator in a multitude of music and dance ensembles. Rohan's cross-genre performances draw from South India's sacred Carnatic music, at once propagating the tradition and expanding it in new artistic directions.
Rohan went on to earn his Ph.D. in musicology from the prestigious Eastman School of Music in New York as a Provost Fellow before moving to San Francisco, where he is now based. As an educator, Rohan has presented unique Indian percussion institutes at his alma-mater for the past six years and regularly hosts his renown rhythm workshops for communities across the country. He has published articles in Percussive Notes on the development of his specialized drum tuning technology, which would be a great topic of discussion for this summit. Rohan has earned several awards and honors, including selection as an IndiaRaga Fellow and twice winning the "Best Student Paper" award from the Acoustical Society of America. He currently directs an award-winning, international Indian Percussion Studio and will be teaching in the music department at Ohlone College in Fremont starting this Fall.
Kin LaneAPI EvangelistKin Lane is a unique blend of information technology, data, programming, product development, business development, sales and marketing–also known as an evangelist. He spends his days studying the business and and politics of APIs, sharing insights on his blog(s) apievangelist.com and apivoice.com. Follow on Twitter: @apievangelist / @kinlane
Jim LattimoreMusistic, CEOJames "JimmyJimJimbo" Lattimore, III is an enigmatic figure, often seen in public doing wheelies. In 1968, he was born the son a Belgian Boulangerie owner (also named Jim Lattimore as was his father's father) and his wife, an orphaned gypsy shoemaker.
He can cook Minute Rice in forty-seven seconds. He is an expert in drywall, a vigilante of love, and is wanted by the law in several western states. He is the subject of numerous documentaries.
He is an abstract artist and a concrete thinker. Critics worldwide swoon over his original line of edible eveningwear. He has been caller number nine and has won the backstage passes.
He has been a motorcycle tour guide in the Alps and played guitar in the streets of Europe for a living. His wife and children are tired of him saying "I've been right there," every time some place cool is on TV.
He is a certified Memphis BBQ Network judge and has absolute contempt for anyone who uses the terms grilling and BBQ-ing interchangeably. He likes whiskey that is old enough to buy its own whiskey.
He is a co-owner of the award winning audiophile loudspeaker manufacturer, Egglestonworks.
He sometimes sings on pitch and is asked to sing harmonies with people. Sometimes, he's asked not to sing. A multi-instrumentalist, he has credits on multiple recordings as a songwriter, performer, engineer, and producer. His first instrument was the trombone but he switched to guitar because "trombone players don't get laid."
Oh yeah. He has over 25 years' experience in entrepreneurship, finance, and operations; and is a CFA charter holder. Follow on Twitter: @followmusistic / @musisticchief
Randy LeasurePonoMusic, VP Business Development & Content MarketingRandy is currently VP of Business Development and Content Marketing at PonoMusic.
PonoMusic is a new digital music ecosystem focusing on the High Resolution listening experience utilizing the PonoPlayer, PonoMusic Store and Community platform.
Previous to PonoMusic, Randy was VP of Product Development at Sony Music focusing on innovative digital products including Apps, games and eBooks. He also lead the Content and Marketing team at Liquid Audio, one of the pioneering digital music providers. Previous to that he directed the merchandising team at Geffen Records.
Dennis "Wiz" LeonardTRI Studios, Chief Sound Engineer
Skywalker Sound, Supervising Sound Editor / Re-Recording MixerDennis "Wiz" Leonard is TRI Studios, Chief Sound Engineer, an an Academy Award nominated Feature Film Sound Mixer & Designer, and a 40+ Year Grateful Dead crew veteran.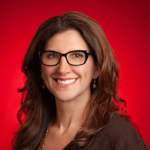 Zahavah LevineGoogle, VP, Global Music Partnerships, Google PlayA digital media veteran, Zahavah has been with Google for over eight years. She currently leads the music partnerships team for Google Play, where she is responsible for Play Music's global licensing strategy, partner management and music distribution partnerships. Previously she was Chief Counsel for YouTube where she oversaw licensing and directed copyright and rights management policies, including the development of YouTube's industry-leading Content ID platform.
Before YouTube, Zahavah was Director of Music Licensing and Associate General Counsel for RealNetworks, Inc., responsible for licensing for Rhapsody, RadioPass and SuperPass. She landed at Real when it acquired Listen.com, where she negotiated the label and music publishing agreements for the first music on-demand music subscription service, Rhapsody. In all of her roles, Zahavah has been active in realms of public policy and licensing reform.
Zahavah has been recognized as "International Power Player," Billboard Magazine (2014); one of the top 40 "Women in Music," Billboard Magazine (2013) & (2012); one of "Music's Digital Players," Hollywood Reporter (2012); and "25 Executives to Watch in Digital Entertainment," Digital Media Wire (2011).
Larry LoganDigimarc Corporation, Senior ConsultantLarry was Digimarc's Brand Evangelist in its pioneering years as it became the leading innovator and provider of digital identities. These digital IDs are imperceptible to humans and enable computers, networks and devices like mobile phones to better "see, hear and understand" brand impressions and other objects of interest.
Larry is currently engaged with Digimarc to explore opportunities for its recently launched audio watermarking ID solutions for consumer engagement and media management. He spent more than a decade in Hollywood entertainment marketing before undertaking CMO roles for a series of leading high tech companies.
Elmo LovanoJammcard, Founder & CEOElmo Lovano, Founder & CEO of Jammcard, is a professional musician, producer, musical director, concert promoter, and entrepreneur whose output has included work with artists Skrillex, MYPET, Christina Perri, Dirty Murdered Birds, Rob Roy, Paul Oakenfold, Young the Giant, Miley Cyrus, Avril Lavigne, Angus and Julia Stone, amongst others, as well as Grammy winning producers such as Rob Cavallo, Joe Chiccarelli, and David Hodges.
In 2008, he founded Camerata, a weekly live music and art event in Hollywood to promote and expose his talented, undiscovered friends, and give them a platform to perform. After 200 consecutive weeks, Elmo put Camerata on hiatus to join a 2-year world tour with Christina Perri and was named one of Rhythm Magazine's Top 10 Drummers to Watch in 2012. Elmo is endorsed exclusively with Remo, Vic Firth, Sabian and Pearl Drums.
In 2013, Elmo started two bands, MYPET and Pluto Quartet, as well as Jammcard, a mobile and desktop app for the music community that is set to launch in summer 2014. Much like Camerata, Jammcard is being designed to help and foster the music community to ultimately empower musicians worldwide. Follow on Twitter: @jammcard / @elmolovano
Tom LuceLead Singer, Luce Band / Wells Fargo Advisors, Financial AdvisorTom Luce founded and leads the band LUCE. Luce's self-titled first album, released in 2001, met with success in the San Francisco Bay Area, winning the California Music Award for Outstanding Debut. It was promoted heavily on the San Francisco radio station KFOG; a single from the album entitled "Good Day" peaked at #39 on the Billboard Adult Top 40 chart.[1] "Good Day" was heard in the movies 13 Going on 30 and How to Lose a Guy in 10 Days and TV shows The O.C. and Alias, and was also featured in commercials for American Leather and for Northern California Toyota dealers. The band makes appearances all over Northern California and the U.S.; one notable appearance was at Golden Gate Park for the finish of the 2005 Bay to Breakers race.
Besides working with music related non-profits, Tom is also a financial advisor for Wells Fargo Advisors and consults musicians and artists on how to operate in a unique and challenging financial environment. Follow Tom on Twitter: @LUCEsinger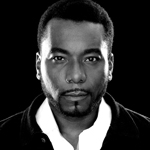 Martin LutherMartin Luther McCoy PKA Martin Luther, was born and raised in San Francisco, CA. His love for soul and rock and roll music took root at a very young age. He writes his own words and plays his guitar. Former member of the Roots touring ensemble and star of Julie Taymor's Across The Universe (Sony Pictures 2007) Martin fearlessly shares his new music. Follow on Twitter: @MartianLuther
Patrick MahoneySF MusicTech Fund, Managing DirectorPatrick has partnered with Brian Zisk on various projects over the past 15+ years including the Green Witch Internet Radio (sold to CMGI), Chesspark (merged into Chess.com) WuChess (with RZA of the WuTang Clan), Collecta (raised $6.5 million) and now the SF MusicTech Fund. Follow on Twitter: @pfm
Larry MarcusWalden Venture Capital, Managing DirectorLarry Marcus is a Managing Director at Walden Venture Capital, a Sprout Stage™ Investor based in San Francisco and Woodside, CA. Larry's focus is digital media and consumer services. He was named to the 2012 Billboard Power 100 Most Powerful in Music and Billboard Twitter 140 to Follow. He was a Founding Investor in Pandora (NYSE: P) in early 2004 when Walden led the rebirth round to focus the company on launching a consumer-facing service and was a Director from 2004 through its IPO. Larry is a Director at SoundHound, (sound and voice search), BandPage (platform for bands online), Aarki (mobile advertising platform), Boombotix (Ultra-portable speakers), Scientific Revenue (in-app revenue optimization) and a Board Observer at PowerCloud Systems and Merchant Atlas. He also led Walden's investment in Terayon (acquired by Motorola). He is a member of the Advisory Council for Industry Ventures and serves on the non-profit Board of the JazzSchool in Berkeley, CA. As an Angel investor, his investments include: LyricFind, CamioCam, Wingz, Jukely, LessThan3, Bounce. Follow on Twitter: @cyberlar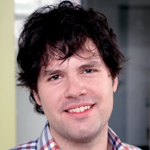 Steve MartocciSplice, Co-FounderSteve Martocci is a co-founder of Splice, a technology platform for music creators which streamlines the fragmented process of creating and sharing music, freeing musicians to spend their time and energy on the creative process. Previously he was a co-founder of GroupMe, a group messaging service that in August 2011 was acquired by Skype, which was subsequently acquired by Microsoft in October 2011. Prior to GroupMe, Steve was a lead software engineer at Gilt Groupe and founded Sympact Technologies and Bandwith.us.
Steve helps lead SummerQAmp, a nationwide initiative to create tech jobs for American youth and train a new workforce in high-tech skills. Steve is actively involved in the New York tech startup scene, serving as a Techstars mentor, onSwipe advisor and an investor in companies including Codecademy, SmartThings, TransferWise and Timehop. Steve graduated from Carnegie Melon University in 2004 with a B.S. in Information Systems and currently lives in New York City. Follow on Twitter: @splice / @smart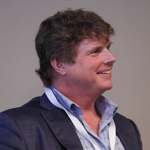 Chris McCutcheonTRI Studios, CEOChris McCutcheon has been the CEO of TRI since inception and has been charged with creating a viable business strategy that compliments Bob Weir's vision. He and Bob have been involved with multiple businesses since 1992. He has also spent time on Wall Street and the Private Equity business.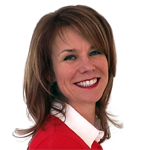 Kathleen McMahonSoundHound, Vice President & General ManagerBack in 2000, McMahon got her feet wet in mobile by diving right in where it started the hottest – in Tokyo – while Silicon Valley was still consumed with the Internet Era. She then moved to Europe, which was a beat ahead of U.S. in terms of mobile, to continue wireless innovation, joining Shazam in its early days and growing it into one of the most recognized global mobile services.
And now, as Silicon Valley dominates the mobile landscape with iOS and Android, McMahon is making a mark in the Valley, this time with SoundHound Inc. Over the past four years, she has driven explosive growth at SoundHound taking the music search and discovery app to over 200m users worldwide and expanding its value as one of the most engaging apps of all time. She is responsible for the consumer business and driving revenue growth and user delight. As one of the few people in the industry who has twice been behind launching and growing a massive mobile user base and branding a behavior that becomes a verb, McMahon understands how to navigate the opportunities and challenges to the mobile landscape.
McMahon has always been one step ahead of the mobile evolution, so what's next? It's likely to involve the next-generation of voice search, part of SoundHound Inc.'s homegrown technology, and the SoundHound team's determination to change the user paradigm by moving our daily experiences with connected devices beyond touch interfaces to making sound and voice the primary means of searching, and making sure that experience is delightful.
Follow McMahon on Twitter: @SoundHound / @KatieMc___
Wade MetzlerSoundExchange, Director, Artist & Industry RelationsAs Director of Industry Relations for SoundExchange, Wade Metzler oversees the company's Artist & Industry Relations efforts on the West Coast. Wade possess over 20 years of creative and business development experience in many facets of the Music and Entertainment Industry, ranging from major music publishers, independent record labels, performance royalties and innovative endeavors.
For the past seven years, Wade focused directly on mobile and digital content licensing, marketing and new media business development worldwide, creating value at the intersection of the music industry with technology, mobile, gaming and digital industries. Before SoundExchange, Wade was engaged in A&R for major music publishers and independent record labels. In 1999, Wade worked as the Senior Director of Repertory and Creative Affairs at the American Society of Composers, Authors & Publishers (ASCAP) and in 2005 Wade was the Head of Content, Licensing, Distribution and Business Development at VeriSign.
In his free time, Wade enjoys the outdoors, tennis and mountain biking as well as a passion for designing and building steel and wood furniture. Wade currently resides in Los Angeles with his wife and two children, Arrow and Rider.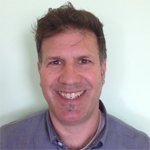 Lars MurrayPandora, SVP of Industry RelationsIn July 2014, Lars joined Pandora to help further leverage its scale and unique technology to create new opportunity and value for artists, labels and the entire music ecosystem.
Earlier in 2014, he directed Columbia's digital campaign for Pharrell Williams, including 24Hoursof Happiness, a Global Digital campaign to celebrate the United Nations International Day of Happiness, in conjunction with the UN Foundation, Pharrell's production company iamOTHER, and Youtube.
In 2013 Lars directed digital marketing for Daft Punk's Album RANDOM ACCESS MEMORIES, driving exponential growth for the single and the album in social and viral activity. The album debuted at #1 in the USA and in over 20 other countries, and won 5 Grammys.
He has created groundbreaking and successful products, promotions and businesses for employers, partners, clients and artists including Columbia Records, Sony Music, Virgin Records, Rykodisc, MTV Networks, Red Bull, AOL, Yahoo, Apple, Microsoft, Google, YouTube, Facebook, Twitter, Universal Music Group, EMI Music, Cablevision/Rainbow Media, Warner Music; Daft Punk, Pharrell Williams, Gorillaz, Jack White, The Avett Brothers, Pearl Jam, Lenny Kravitz, Korn, The Offspring, KT Tunstall, Janet Jackson, Calvin Harris, Bob Mould and many more. Follow on Twitter: @pandora_radio / @larsmurray22
Hany NadaGGV Capital, Managing PartnerHany Nada is a founding partner of GGV Capital and has worked as a long-term partner with more than 150 companies over the past decade to build companies that can succeed in today's global marketplace. He is a trusted resource to public and private company CEOs and management teams on global market development, customer introductions and M&A/IPO guidance across US and Asian markets.
Hany led the firm's successful investments in Tudou (NASDAQ: TUDO; acquired by Youku), athenahealth (NASDAQ: ATHN), Endeca (acquired by Oracle) Glu Mobile (NASDAQ: GLUU), Kintana (acquired by Mercury Interactive), Turbine (acquired by Time Warner) and Xfire (acquired by Viacom). Currently, he serves on the Board of Directors for Draft Kings, PlayHaven, Vocera Communications (NYSE: VCRA), BandPage, Glu Mobile, and Wild Tangent, and also led the firm's investments in SoundCloud and Houzz where he serves as a Board observer. In addition to actively making investments in the mobile and digital media sectors in the US and China, Hany is responsible for one of the industry's most successful China/US investment teams.
Prior to GGV Capital Hany spent ten years on Wall Street as a top-ranked research analyst at Piper Jaffray focusing on Internet software and infrastructure. Hany earned a B.S. in economics and a B.A. in political science from the University of Minnesota. Follow on Twitter: @hnada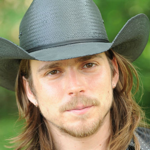 Lukas NelsonLead Singer, Lukas Nelson & Promise Of The RealLukas Nelson & Promise of the Real (P.O.T.R.) is an American Rock n Rolls band based out of California and Hawaii. Lukas is the son of Willie Nelson. For more information and tour dates, visit: http://www.promiseofthereal.com.
Follow on Twitter: @lukasnelson / @POTR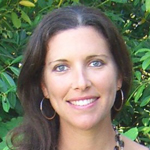 Heather NewmanFeather Ventures, PresidentHeather Newman works in the music industry managing bands, and she has an extensive training in science. She holds a BA in Biophysics from UC Berkeley and a Masters in Biophysics from UCSF. Her particular areas of research include protein biophysics, neurophysiology, and astrophysics. Her research has been presented at conferences in the US and abroad, and she has co-authored papers in Nature Methods and Cell Metabolism. While working in the music business, Heather has continued her involvement in science through consulting, public speaking engagements, and private Science Salons. Recent lecture topics include: Music and the Brain, Life Elsewhere in the Universe, The Science of Food, and Einstein's Theory of Relativity.
Peter NyboerLivid Instruments, PartnerPeter Nyboer is a partner in Livid Instruments where he designs and programs the integration of their control surfaces with software. Informed by the need to make a solid groove, but pushed by the promise of the avant-garde, Peter makes sure Livid controllers can help a producer get his work done, but also make them open enough for extremely creative work. Follow on Twitter: @lividindustry
Piper PayneMastering Engineer, Michael Romanowski MasteringPiper received her Bachelor of Fine Arts in Performing Arts Technology–Media/Sonic Arts Concentration from the University of Michigan. While pursuing her degree in this technologically-rigorous program, she gained five years of experience as a Resident Student Engineer (RSE) in the U of M recording studios, specializing in classical music recording. Her position as RSE placed her at the hub of a major studio upgrade and gave her high-level experience in teamwork and project management. Piper continued her education at the University of Stavanger in Norway, receiving a Graduate Studies Certificate in Music Production and Recording. In Norway, Piper had the opportunity to learn analog-to-digital archiving with MemNor Sound Archival Service and apprenticed with Thor Legvold at Sonovo Mastering. In 2009, she worked as mixing engineer and mastering assistant with Bob Katz at Digital Domain in Orlando, Florida, and in 2010 accepted the post of Senior Audio Associate at The Banff Centre in Banff, Canada.
Piper is a Governor on the SF Board of the Recording Academy and Chairs the Producers and Engineers Wing. She also serves on the Education Committee. In addition she is an active member of the AES and the Women's Audio Mission. While Piper's focus is in mastering, she also works in software development for Digital Audio Workstations. Piper's location recording skills are being challenged with Coast Recorders and the Bay Area recording scene, where she is a first-call for large-venue live concert recordings and many classical performances. Upholding Michael Romanowski's legacy as an outstanding and meticulous mastering facility is Piper's first priority as she continues to embrace the San Francisco soundscape. Follow Piper on Twitter: @SFMastering
Tom PernikoffTunespeak, CEOTom Pernikoff is the CEO of Tunespeak. Before starting Tunespeak, Tom and his brother, Rick, toured as the Pernikoff Brothers. They built Tunespeak to answer the question, "How do we identify and reward our most passionate fans?"
Tom and Rick Pernikoff were also on the founding team of the mobile-social startup, Loopt. Follow on Twitter: @tunespeak
David Porter8tracks, Founder & CEODavid Porter is the CEO and founder of 8tracks, the best place for people who care about music to make and discover playlists.
Until 2006, he helped lead Live365, a pioneer in internet radio. David wrote the plan for 8tracks during business school at Berkeley, informed in large part by the DJ scene in London in the late 90s. Follow David on Twitter: @8tracks / @davidporter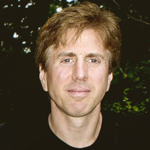 Jeff PriceAudiam, Founder & CEO
TuneCore, Founder
spinART Records, President / GM / Co-Founder
In June, 2013, Jeff launched Audiam. Audiam gets artists, labels and music publishers paid for the use of their music on YouTube as well as interactive streaming music services, scan and match locker services and other "hybrid" digital music services. Investors in the company include Jimmy Buffet, Jason Mraz, Bill Silva, Marc Geiger and GSO Business Group. It represents the publishing catalogs of Dolly Parton, Red Hot Chili Peppers, Trent Reznor, Graham Nash, Herbie Hancock, Tom Waits, Tori Amos, Aimee Mann, Pretty Lights, Puscifer and thousands more.
On January 26th, 2006, Jeff Price launched TuneCore. As CEO, over the next six years, he raised over $9MM in venture and strategic capital and built TuneCore into the world's largest music distribution and publishing administration entity. Its' customer base sold over 1 billion units of music generating over $600,000,000 in Gross music sales.
Mr. Price also currently consults for the Canadian performing rights organization SOCAN.
In 1990 Jeff co-founded and was GM / President of the New York based independent record label spinART records (Pixies, Echo & The Bunnymen, Apples In Stereo, Richard Thompson etc) for seventeen years – his label was in strategic relationships with Sony, Warner Bros., Sire, Polygram Music Publishing and others.
spinART records was the first record label in the music industry to offer its catalog of releases via paid download as mp3s.
Jeff contributed to the founding charter and organization of The American Association of Independent Music (AAIM) – a non-profit non-governmental trade organization representing the interests of its independent label members.
From 1997 – 2001 Jeff Price worked with EMusic serving first as a consultant, next as interim VP of Content Acquisition and finally as the Senior Director of Music/Business Development. He contributed towards the creation of EMusic's initial business model, played an active internal team role in EMusic's successfully completed $30MM private placement in March 1999 and $90MM second round financing in September 1999 and created and implement the first subscription-based music sales and distribution structure.
Mr. Price has has appeared on numerous panels including CMJ, In The City, WebNYC, ECMA, Midem, Winter Music Conference, New Music Seminar, Billboard Music and Money Symposium, Independent Music Festival, Music Biz 2005, Audio Soft, MP3 Summit, South By South West, Digital Distribution and the Music Industry and countless others as well as teaches occasionally at New York University, Pace University, Berklee College of Music and more.
In addition, he has appeared on Nightline, CNBC, ABC News, CNN, MSNBC, CW11, and has been interviewed, quoted and featured in publications ranging from the New York Times, Wall Street Journal, Billboard, Fortune, Spin, Crain's, London Daily Mirror, NPR, National Geographic, Wired News, Business Week, The Industry Standard, Boston Globe, Stereophile, to Salon.com, ON24.com, ZDnet, and CNET to many others.
At the request of a congressional panel, he supplied a written deposition in the SEC investigation of Time Warner's failed acquisition bid of EMI and has provided a witness statement for the SoundExchange arbitration relating to the royalty rate for webcasting.
Follow Jeff on Twitter: @TuneCoreJeff /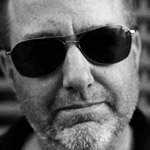 Tim QuirkFreeform, Founder & CEOTim Quirk is CEO of Freeform Development, Inc., and was previously Head of Global Content Programming for Google Play and VP/GM Music Content and Programming for Rhapsody. He spent much of the 80's and 90's as the singer and lyricist for Too Much Joy, before politely easing his way into music journalism and the digital music business. Follow on Twitter: @tbquirk
Jaclyn RanereThe Orchard, VP Marketing & Corporate CommunicationsAs Vice President of Marketing and Corporate Communications for The Orchard, Jaclyn shapes and communicates The Orchard's value proposition. Having worked in digital media from the time when online videos were the size of postage stamps, Jaclyn's focus over the past decade has been on digital marketing campaigns to drive engagement and sales; strategic partnerships to create scale and encourage innovation; and social media, PR and email marketing to power global communications. These elements support client development, product guidance and brand awareness. Prior to joining The Orchard in 2004, Jaclyn leveraged her film degree to launch a video production, music marketing and artist management company. Jaclyn has spoken at SXSW, midem, SF MusicTech, CMJ, NARM and Berklee College of Music and is a reformed jam band fanatic. Follow on Twitter: @orchtweets / @jacran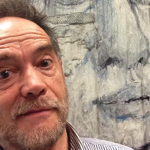 Mark Rennie, EsqLaw Offices of Mark RennieMark is an entertainment attorney and restaurateur, with expertise in nightclubs, music rehearsal studios, ABC and entertainment licensing. He has co-owned three nightclubs and two successful restaurants, including the Fly Trap in San Francisco. Mark presently represents twenty entertainment venues in San Francisco, Las Vegas and New York City. Mark is also involved in the arts. He is a founder of the SF International Arts Festival, and his photography and paintings have been shown in many gallery and museum shows and publications. Follow on Twitter: @MarkRennie9
Renee RichardsonKFOG / KGO, Music DirectorRenee Richardson has been on the air at KFOG radio (104.5) for over 15 years, she started her career as part of the KFOG Morning Show where they interviewed everyone from Barack Obama to Tammy Faye Baker. Today she hosts the midday show and acts as music derector for the radio station. Renee also does entertainement features for KFOG sister station KGO AM. Follow on Twitter: @RenadioSF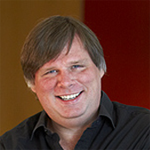 Ty RobertsGracenote, Co-Founder, Chief Strategy OfficerTy is tasked with developing long-term strategy and identifying new areas of growth for Gracenote. Ty co-founded Gracenote when his company ION merged with CDDB in the late 1990s. Prior to Gracenote, Ty produced the industry's first interactive music experiences on CD for artists like Brian Eno and David Bowie. Connected to practically everyone in the business, from labels and artists to technologists, Ty is a frequent speaker at music and TV industry conferences and events. Follow on Twitter: @rocknty / @gracenotetweets
Benji RogersPledgeMusic, President & FounderBenji Rogers is an independent musician from London who has been making his own records since 1999. In 2009, Benji founded PledgeMusic, the leading international direct-to-fan platform offering artists a unique way to engage their fans in the music making process while interacting with a global audience of music super fans, resulting in chart topping albums worldwide. In 2013, Benji was recognized on Billboard's 40 Under 40 Power Players list and in 2014 at the MUSEXPO International Music Awards, he won Digital Executive of the Year. Follow on Twitter: @BenjiKRogers / @PledgeMusic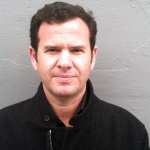 Marc RuxinRdio, COOMarc is the COO of Rdio. Prior to Rdio, Marc was co-founder and CEO of TastemakerX, a social, mobile platform that allows users to express tastes and preferences by building virtual collections.
Prior to founding TastemakerX, Marc was the Chief Innovation Officer at Universal McCann and McCann Erikson. In this capacity worked with media companies on cutting edge brand integrations, and developed groundbreaking cross platform programs with emerging media start-ups to create scalable digital marketing opportunities for clients. Before joining UM/McCann, Marc was chief operating officer of The Mill Group, the leader in commercial visual effects, and Beam.tv, the leading advertising digital asset management system. Before that time, Marc served as vice president of business development at iVast, the early leader in MPEG4 technology, and as vice president of business development and marketing at Eveo, Inc., one of the earliest use- generated content portals. Marc also worked for WPP Group, where he was an MBA Marketing Fellow and ultimately led West Coast new media strategy.
Marc sits on the Boards and Advisory Boards of numerous internet and technology start-ups in Silicon Valley as well as serving on the BoD of the San Francisco Film Society. He started his career in A&R at EMI Records. Marc has a BA from Hamilton College and an MBA from Columbia Business School, and lives in San Francisco with his wife and three children. Marc blogs about music and film at Snoozebutton and the Huffington Post. Follow on Twitter: @tastemakerx / @ruxputin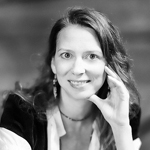 Jacqueline SabecKing, Holmes, Paterno & Berliner, LLP, PartnerJacqueline Sabec is a Partner with King, Holmes, Paterno & Berliner, LLP. The firm handles a sophisticated practice with particular emphasis and expertise in entertainment law. Jacqueline's experience includes representing legacy artist estates, catalogs, and multiple members of the Rock and Roll Hall of Fame. Passionate about helping artists in the music industry, she helps songwriters and recording artists retain copyrights of their songs and master recordings. Jacqueline is a board member of the Bill Graham Memorial Foundation.
Robert ScobleRackspace, Startup Liaison OfficerRobert is a geek who grew up in Silicon Valley (Dad was an engineer at Lockheed) and has been building online communities since 1985. In 2000 he started his technology blog, http://scobleizer.com, and his life has been on a rocketship ever since. Robert worked at Microsoft as an evangelist and one of five who started Microsoft's Channel9 video community. He's now at Rackspace as Startup Liaison Officer (traveling around the world to study and make media about world-changing startups). Follow on Twitter: @scobleizer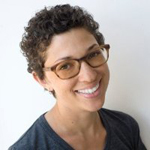 Marisol SegalOpenAura, VP Marketing & Industry RelationsMarisol Segal is a Los Angeles native with over 20 years experience in the music industry. Her expertise in label and management experience led her to the music-tech industry, moving to San Francisco in 2005 to work with digital distributor IODA. In 2008, she became the Marketing Director for mobile video platform Kyte and, in 2010, helped launch the international streaming music service Rdio. Marisol currently serves as the VP of Industry Relations and Marketing at the artist identity platform OpenAura.
Follow on Twitter: @openaura / @discomaz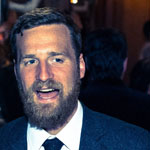 J SiderBandPage, CEOJ Sider worked his way up in the music business from mopping venue floors to booking some of the biggest gigs. J Sider is a veteran in the business of managing bands and venues around the country. This experience opened his eyes to the practical needs of the music community in the digital era, and the lack of a solution. Out of this realization, J Sider created BandPage to provide a powerful platform to help musicians create new revenue streams and drive higher fan engagement.
J Sider was named to both Inc. Magazine's and Billboard's 30 Under 30 as well as twice to Forbes 30 under 30. Follow on Twitter: @BandPage / @JSider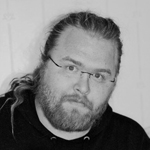 Antti SilventoinenMusic Kickup, Co-Founder & CEOAntti is an award winning creative industry professional and musician with 15+ years of experience working with some of the worlds largest brands. He has performed over a thousand live shows from the stages of the Finnish National Opera to local pizza parlours and tours. A musicians rights advocate who's interested in people, and their interactions with this world. Follow on Twitter: @kickuptweet / @lamantiini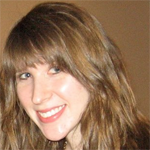 Patti SilvermanSF MusicTech Summit, Communications DirectorPatti Silverman is the Director of Communications for the SF MusicTech Summit. While at Columbia Records in NYC, she developed a reputation as an early proponent of music tech. To run marketing and promotional campaigns for Adele, Band of Horses, MGMT, The Avett Brothers, Passion Pit and other artists, Patti scouted the latest products and services being developed by Bay Area startups. Since her move to the West Coast, she's also been an integral part of launching the Silicon Valley Internship Programme, a non profit which inspires UK tech entrepreneurship. Patti graduated Summa Cum Laude from St. Louis University with a Bachelor of Arts in Communication. She's an avid live music fan – you can check out the 150+ shows she's attended via Songkick. Follow on Twitter: @sfmusictech / @silvermansays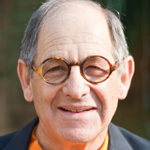 Ralph SimonMobilium Global, Chairman & CEORalph Simon is one of the founders of the global mobile social media industry. He is a distinguished mobile visionary & innovator, and popularly known as "the father of the ring tone". His unique understanding of what drives world-wide mobile business models, smartphone lifestyles, multi-screen creativity and the latest mobile app development & innovation is internationally recognised. He co-founded and grew Zomba/Jive Records into a major global label and publisher, and then grew the world's first international commercial ring tone service. One of the world's top 50 executives in mobile since 2005. Respected as a provocative moderator and interviewer, he is a sought-after high level entrepreneur advisor, always knowledgeable about what's coming next in mobile. Relentlessly searching for the hottest new social media apps, platforms, and global innovation, he knows just how to reach the world's "Screenagers". Fellow of the Royal Society of Arts. CEO of Mobilium Global, the international mobile cool hunters. Based in London. Follow on Twitter: @mobilium01 / @ralphsimon1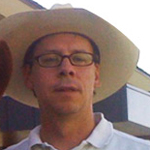 Jeff SmithSmule, CEOJeff started his career as a software engineer at IBM's Scientific Research Center in Palo Alto. After writing software for several companies, eventually co-founded a consumer business in electronic publishing that he sold to Novell/WordPerfect. Jeff took his second company public on the Nasdaq ('TMWD'), which he grew from inception to several thousand enterprise customers. His third company was acquired by Google. Jeff co-founded Smule while pursuing a Ph.D in Computer Music at Stanford. Smule's 20 million active users a month use its music creation tools to connect with one another on the Smule Nation platform. Follow on Twitter: @smule
Kristin ThomsonFuture of Music Coalition, ConsultantKristin Thomson is a consultant for the national nonprofit Future of Music Coalition, which advocates for musicians. She co-directs FMC's Artist Revenue Streams research project, which is examining changes in musicians' sources of income. She is also co-owner of Simple Machines, an independent record label, which released over seventy records and CDs from 1991-1998. She played guitar in the band Tsunami, which released four albums from 1991-1997 and toured extensively. She currently lives near Philadelphia with her husband Bryan Dilworth, a concert promoter, and their son, where she also plays guitar in the lady-powered band, Ken. Follow on Twitter: @future_of_music / @kristinthomson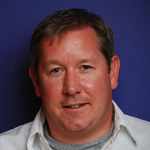 Shane TobinSpotify / The Echo Nest, VP Business DevelopmentShane Tobin has been an executive in the digital music business for over 15 years. Early on he produced concert webcasts and artist interviews for House of Blues Digital. He then went on to manage Grammy Nominated Latin afro-funk band, Yerba Buena.
As VP of Business Development at The Echo Nest, Shane has built partnerships with Getty Images, Twitter, EMI, Foursquare, Rdio, Spotify, Songkick, Jambase, LyricFind, musiXmatch, Discogs and many others in the music tech space. Follow on Twitter: @echonest / @shanetobin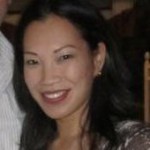 Betty Tran-ChillinoInsomniac, EVP of Marketing & MediaBetty Tran-Chillino is the EVP of Marketing and Media for Insomniac. She is an Award winning marketing strategist with ten years of success in digital marketing and demonstrated results in integrated media, new business development, client relationship management, channel and brand strategy planning, media channel development, grassroots marketing, and multi-platform campaign execution. She is a multi-disciplined professional with well-developed priority planning skills and cross-functional experience in advertising, PR, event planning, media buying, global project management, and budgeting.
Previously, Betty was EVP of Marketing and Media for for the video entertainment network Machinima, VP of Interactive Marketing for Evolve Media Corporation, and Director of Biz Dv and Online Marketing for A.D.D. Marketing + Advertising. Follow Betty on Twitter: @bettytran122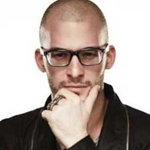 Jake UdellTH3RD BRAIN, Co-Founder & CEOJake "JQ" Udell started his first business at a mere 13 years of age, chasing athletes outside their hotels to autograph sports memorabilia and then selling the signed merchandise on eBay. At 16, he began brokering deals directly with the athletes and had a full fleet of people around the country joining the business. Having determined that a career with a voice was more important than one with financial security, Udell—against the advice of those who encouraged him to stay in the business world where he had already found success—embarked upon the path of a recording artist. It was also during this time that he was first introduced to Krewella, and he realized that while he wasn't going to become the best producer, writer, or singer, he could become the best online marketer. As one of the youngest in the music business to understand that the traditional gatekeepers to the industry could be bypassed by harnessing the strategic marketing power of the Internet to build long term brands, Udell formed his management company, TH3RD BRAIN, and began to work with Krewella. Within 6 weeks via a DIY approach, Krewella's online buzz increased significantly and they went on to receive numerous label offers. Over the past two and a half years under Udell's leadership, the band has headlined some of the largest festivals in the world and their single "Alive" has sold over one million copies earning it platinum certification in the US. As Krewella continues to develop into the rock stars of the dance music movement, TH3RD BRAIN has began to expand via new client signings including Pegboard Nerds, ZHU, and Stephen Swartz. While artist management remains a primary focus, Udell aspires to establish other divisions of the company such as a label and publishing arm, while using his guerrilla marketing expertise and financial resources to build start-ups through TH3RD BRAIN Ventures. He is currently writing his first book—titled 20Something. Follow on Twitter: @TH3RDBRAIN / @imJQ
Ryan UlyateProducer / Engineer, Tom Petty & The HeartbreakersRyan Ulyate has been a recording engineer and producer for over 35 years, with credits on over 120 albums. For the last 10 years he has been working with Tom Petty & The Heartbreakers. Recently he co-produced, recorded and mixed their #1 Album "Hypnotic Eye".
Ryan has a passion for Hi-Res audio, which allows people to experience the same quality sound that artists and producers hear in the studio.
Other artists Ryan has worked with include Jeff Lynne, George Harrison, Paul McCartney and Ringo Starr
Matt UrmyArtist Growth, CEOYears touring as an independent songwriter shaped Matt's perspective of the music industry's need to have a better handle on logistics. The digital industry has created a paradigm where spreadsheets and pdfs just don't get it done anymore.
Since completely rebuilding and re-launching its platform in 2013, Artist Growth has become an industry leader in data management. Follow on Twitter: @artistgrowth / @matturmy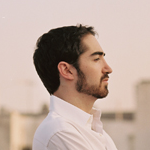 Sam ValentiDrip, Co-FounderSam Valenti IV is the founder and CEO of the media and arts company, Ghostly International and co-founder of Drip subscription platform for independent creators. Follow Sam on Twitter: @valenti / @drip
Scott WienerSan Francisco Board of Supervisors, District 8Scott Wiener serves on the San Francisco Board of Supervisors representing District 8, which consists of various neighborhoods, including the Castro, Duboce Triangle, Glen Park, Noe Valley, Diamond Heights, Twin Peaks, and parts of the Mission. Wiener serves as Chair of the Land Use and Economic Development Committee, as a member of the Budget and Finance Committee, and as Vice Chair of the County Transportation Authority. He also represents San Francisco as a Commissioner on the Metropolitan Transportation Commission and as a Director on the Golden Gate Bridge Highway and Transportation District. Before being elected to the Board of Supervisors in 2010, Wiener served as a Deputy City Attorney in the San Francisco City Attorney's Office, where he represented San Francisco in court and supervised a group of attorneys on the Trial Team. Wiener has served as Chairman of the San Francisco Democratic Party and is currently an elected member of the Democratic County Central Committee. A leader in San Francisco's LGBT community, Wiener co-chaired the Alice B. Toklas LGBT Democratic Club, co-chaired BALIF (the Bay Area's LGBT bar association), co-chaired the LGBT Community Center, and served on the national board of directors of the Human Rights Campaign. Wiener received a bachelor's degree from Duke University and a law degree from Harvard Law School. He spent a year in Chile on a Fulbright Scholarship.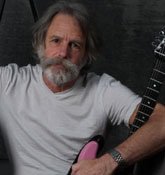 Bob WeirTRI Studios, Founder / Grateful Dead, Founding MemberWith a touring history that has made him one of the most traveled road musicians of all time and a restless music personality that has kept him occupied for over 50 years, Weir knows a thing or two about staying fresh and living in the moment. Although best known as one of the founding members of the Grateful Dead, adding Dead staples such as "Truckin'," "Sugar Magnolia," and "Cassidy" to the band's catalog, Weir obtained a long and affluent music career that has allowed him to do what he loves and share it with others for nearly his entire life.
Born in 1947, Weir was adopted by a wealthy California engineer. As a teen, he secured his spot as one of the youngest members of the burgeoning folk scene that centered on a Palo Alto club called the Tangent – home to such future rock legends as Jerry Garcia, Jefferson Airplane guitarist Jorma Kaukonen and Janis Joplin. In 1964, at the age of 17, Weir spent the majority of his time at a Palo Alto music store where Garcia taught guitar lessons. It wasn't long before Weir and Garcia, along with Ron "Pigpen" McKernan, formed a blues and folk outfit. Originally called Mother McCree's Uptown Jug Champions, the band was later renamed The Warlocks -adding Phil Lesh and Bill Kreutzman to the lineup – and eventually came to be known as the Grateful Dead.
Weir's odd rhythm style developed as he played between the sweet articulated lead of Garcia and the avant-garde bass lines of Lesh. His songwriting developed as well, taking off particularly in the 1970s when he crossed paths with former pal John Perry Barlow. The two began producing songs in Weir's own distinctstyle, spurring a songwriting partnership that would last for years to come.
Even with the Dead playing close to 100 shows a year, Weir needed other musical outlets. 1972 brought the release of his first solo album, Ace, on which the rest of the Dead backed him. Throughout the rest of the 1970s Weir toured and recorded with a number of different groups, the first of which was Kingfish. After releasing an album with the band in 1976, Weir began a solo project with producer Keith Olsen called Heaven Help the Fool. A brief tour to support the album resulted in collaborations with various session players, including Brent Mydland (who would join the Dead in 1979), Bobby Cochran, Alphonso Johnson and Billy Cobham. Weir also briefly toured with a group as Bobby and the Midnites, producing two albums.
Throughout the late 1980s and during the first half of the 1990s, the Dead remained Weir's primary gig. Touring incessantly while all the while building up a community of "Deadheads," the band finally found commercial success with their 1987 album, In the Dark. When Garcia died in 1995, Weir had just recently formed RatDog with Rob Wasserman, a bassist he had been playing duo shows with since the late 1980s. After Garcia's death, former Primus drummer Jay Lane and ex-Kingfish harmonica/guitar player Matthew Kelly were added into the mix. With a revolving lineup, the group toured relentlessly, building a name for themselves while performing a mix of new Weir compositions and older, reworked Dead songs.
In 1998, Weir reunited with several former Dead bandmates to tour as The Other Ones, releasing a live album in 1999 and hitting the road again in 2000. The same year, RatDog released their first album, Evening Moods. In 2009, original Grateful Dead members Weir, Lesh, Kreutzmann and Mickey Hart teamed up with guitarist Warren Haynes and RatDog keyboardist Chimenti to tour as the Dead. The results, however, were erratic, leaving Weir feeling like the road trip was more work than fun and Lesh saying the music didn't seem to be moving forward. Besides stirring up some commotion, the '09 Dead tour reminded Weir and Lesh of the chemistry the two had as bandmates. This led to the creation of Furthur – arguably one of the most successful Dead projects Weir has participated in to date.
Currently, Weir is married to the former Natascha Muenter, with whom he has two young daughters, Monet and Chloe. While not consumed by music, Weir spends a great deal of time as a social activist. He has done work as an environmental activist with several organizations, such as Greenpeace, and currently serves on the Board of Advisors for the Rainforest Action Network and for Seva Foundation. He works with both the Rex Foundation, an organization started by the Dead in 1984, and the Furthur Foundation. Most recently, Weir is on the Board of Directors for Headcount, a nonprofit that registers voters and inspires participation in democracy through the power of music.
Besides Further, Bob has been realizing his dream of building a state of art webcasting and recording facility using the Meyer Sound Labs Constellation System by founding the Tamalpais Research Institute (www.tristudios.com).
A long, strange, very creative trip – and not remotely over. Keep up with Bob on Facebook or follow him on Twitter: @BobWeirRatDog.
Steven Willmott3scale Inc., CEOSteve is the CEO and co-founder of 3scale networks – one of the world's leading providers of API and Web Services infrastructure. The company has offices in Barcelona/Spain, London/UK and San Francisco/USA. Steve regularly blogs on Web Technology and API related topics on the 3scale blog and as a guest blogger at programmableweb.com, pandodaily.com and elsewhere. Follow on Twitter: @3scale / @njyx
Justin WooPaypal / Braintree, Developer AdvocateJustin Woo is a Developer Advocate at PayPal and has been programming ever since he got his first IBM XT running DOS. He loves writing mobile applications (especially hybrid-HTML5 applications) and wishes everything could be done in LISP. In his spare time he enjoys tinkering around with cool hardware. He's built a game for children with autism, a Robot that can be controlled remotely and even a Kinect game involving tapeworms. He graduated from Purdue University with a degree in Computer Engineering and was previously a Program Manager at Microsoft. He lives with his wife and two wonderful dogs – one of which refuses to admit that he is blind and the other that likes to pretend she's a rabbit. In his spare time he loves playing squash and board games (his favorite being Settlers of Catan). He also grew up in Singapore and so please don't mind his Singlish. Follow on Twitter: @PayPalDev / @jzwoo

Brian ZiskSF MusicTech Summit, Executive ProducerBrian Zisk is a serial entrepreneur specializing in digital media, web broadcasting and distribution technologies. He is a founder of BuzzMakers, Inc., which produces the SF MusicTech Summit and the Future of Money & Technology Summit. He is a co-founder of the SF MusicTech Fund. Additionally, Brian is a Co-Founder and Technologies Director of the Future of Music Coalition and a Board Member and/or Strategic Advisor for a wide variety of tech companies and non-profits. Brian was previously a founder of The Green Witch Internet Radio which was sold to CMGI (NASDAQ: CMGI) at the turn of the millennium. He is active in many influential computer-mediated forums, is quoted and published extensively in the media, frequently appears on panels and at industry events domestically and abroad, and is an expert at frenzy whipping, brand awareness, and in creating new business models. He is married to Shoshana Zisk. Follow Brian on Twitter: @zisk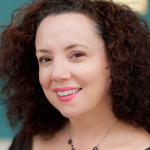 Shoshana ZiskSF MusicTech Summit, Co-ProducerShoshana Zisk is the co-producer of the SF MusicTech Summit. She is also an entertainment lawyer with a wide range of experience in the music industry. Her experiences includes Interim Chief Operating Officer for In Ticketing, Business & Legal Affairs for George Clinton and his musical groups Parliament, Funkadelic and The P-Funk Allstars, and General Manager of Clinton's independent record label The C Kunspyruzy. Her previous positions include Business & Legal Affairs at BMG U.S. Latin, the Copyright Department at Motown, and A&R Administration for Island Records. Shoshana is currently the CEO of Kiddie Village, which creates award-winning childrens videos and music. She is a member of the California, New York, and Florida Bars. She earned a bachelor degree in Classical Piano Performance and Juris Doctorate (cum Laude) from the University of Miami. Shoshana was recently the Musical Director for "Rent" (the musical) in San Francisco, CA & Hollywood, California. Follow on Twitter: @shoshana
Our 2014 Sponsors

LyricFind aggregates the rights and licensing for the use of song lyrics online. With licenses from over 2,700 publishers and lyrics to over 2 million tracks, LyricFind powers services such as Microsoft's Bing Entertainment, Lyrics.com, Shazam, Slacker, SoundHound, SongMeanings, LyricsMode, LyricsFreak, and more, including LyricFind's own direct-to-consumer mobile applications, available for the iPhone, iPod Touch, iPad, Android, and Blackberry Playbook platforms.

Smule connects the world through music. Its music creation applications — Magic Piano, Sing! Karaoke, AutoRap and Guitar! — have been experienced by more than 125 million people across the world.


More than 5 million people and businesses use MailChimp to create, send, and track email newsletters. Whether you're self-employed, you manage projects for clients, or you work for a Fortune 500 company, MailChimp has features and integrations that will suit your email marketing needs.



INgrooves Music Group is committed to powering creativity in today's dynamic music marketplace by providing the best distribution, marketing and rights management tools and services to content creators and owners. We develop state-of-the-art, cost-efficient and scalable technology platforms, and our partners benefit from our experienced, knowledgeable people, our unparalleled commitment to customer service and our thoughtful marketing solutions that drive results. We aspire to be the most transparent and solution-driven partner for all of the labels & artists we work with. We believe this approach helps us and our partners succeed today and for years to come.


Startup Blueprint is the only program designed to fuel profitability for your startup by providing free payment processing and advice. Connecting through top tier incubators, accelerators and VCs, we activate the optimum revenue model for your business. Startup Blueprint provides global mentorship and support for the startup community. Each of our startups receives 1:1 attention, dedication and white glove support from our Startup Advisors, all of whom have started their own startups or worked at an early stage startup.


Pandora (NYSE: P) gives people music and comedy they love anytime, anywhere, through connected devices. Personalized stations launch instantly with the input of a single "seed" – a favorite artist, song, or genre. The Music Genome Project®, a deeply detailed hand-built musical taxonomy, powers the personalization of Pandora® internet radio by using musicological "DNA" and constant listener feedback to craft personalized stations from a growing collection of more than one million tracks. Tens of millions of people turn on Pandora every month to hear music they love. www.pandora.com


SoundExchange helps the music and creative community thrive in the digital age. SoundExchange is the independent nonprofit performance rights organization that collects and distributes digital performance royalties to featured artists and copyright holders. We represent recording artists – from unsigned a cappella to acid rock to multi-platinum stars and master rights owners including major and independent record labels. It's our job to ensure that these artists and copyright holders are compensated when their work is broadcast by non-interactive digital radio.

Music Kickup is the new way for musicians to sell music and build their careers. Music Kickup Distribution is the worlds's first 100% free distribution platform for all major digital services, including iTunes, Spotify, Deezer and Google Play. In 2014 Music Kickup will launch a number of amazing tools for artists to build successful careers in the 21st century. Music Kickup was founded in 2011. Backed by a strong seed round and the Finnish government we currently have operations in Helsinki, New York, Singapore, London and Shanghai.


Wilson Sonsini Goodrich & Rosati is the premier legal advisor to technology, life sciences, and growth enterprises worldwide. For more than 50 years, the firm has offered a broad range of services and legal disciplines focused on serving the principal challenges faced by the management and boards of directors of business enterprises. WSGR is nationally recognized as a leader in corporate governance and finance, M&A, private equity, securities litigation, employment law, intellectual property, and antitrust, among many other areas of law, and has 13 offices in technology, business, and regulatory hubs worldwide. For more information, please visit www.wsgr.com.

QTS is a national provider of data center solutions and managed services. The company offers a complete, unique portfolio of core data center products, including custom data center (C1), colocation (C2) and cloud and managed services (C3), providing the flexibility, scale and security needed to support the evolving infrastructure demands of web and IT applications.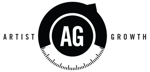 Artist Growth is a groundbreaking mobile platform that puts the business of artist development directly in the artist's hands by providing streamlined career management tools to track daily business tasks and coordinate team projects, all in one place.

Musistic is a brand new disruptive technology that allows creative, musical collaboration with anyone, anywhere regardless of which DAW is being used.
Our DAW plugin with sophisticated cloud data backend allows you to transfer uncompressed, high-quality audio. By never leaving your workstation, this seamless integration eliminates all of the downtime that occurs when collaborating. www.musistic.com

Musicovery provides the best music recommendations, personalized for each and every user, based on their tastes, mood, context, and past activity. Those recommendations including dynamic and predictive playlists are delivered through an API or a B2C experience.

3SCALE provides a comprehensive API management infrastructure that helps API providers to easily package, distribute, manage and monetize APIs. Many players from the Music industry already leverage the benefits of API management to distribute data or services to multiple devices or mobile/Web applications or to accelerate innovation. Examples include MusicGraph, MusiXmatch, decibel, 5gig, or OneMusicAPI.


SoundHound is revolutionizing the way people interact with mobile devices by delivering innovative technologies and compelling user experiences in sound recognition, at home, at work, at play and on the go. SoundHound's applications, SoundHound and Hound, are powered by the company's breakthrough Sound2Sound technology. Sound2Sound has resulted in numerous breakthroughs including the world's fastest music recognition, the world's only viable singing and humming search, instant-response large scale speech recognition systems, and large scale lyrics alignment.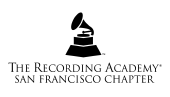 Established in 1957, The Recording Academy is an organization of musicians, songwriters, producers, engineers and recording professionals that is dedicated to improving the cultural condition and quality of life for music and its makers. Internationally known for the GRAMMY Awards — the preeminent peer-recognized award for musical excellence and the most credible brand in music — The Recording Academy is responsible for groundbreaking professional development, cultural enrichment, advocacy, education and human services programs. The Academy continues to focus on its mission of recognizing musical excellence, advocating for the well-being of music makers and ensuring music remains an indelible part of our culture. For more information about The Academy, please visit www.grammy.com.

Berklee Online is the online continuing education division of Berklee College of Music, delivering access to Berklee's acclaimed curriculum from anywhere in the world. Berklee Online's award-winning online courses and multi-course certificate programs are accredited and taught by the college's world-renowned faculty, providing lifelong learning opportunities to people interested in music and working in the music industry.


Walden Venture Capital targets Sprout Stage™ investments. We seek products or services with mass-market potential and powerful underlying technologies taking active supporting roles typically as first institutional investors. Our target sectors are digital media and cloud services for consumers and enterprise. We care deeply about Founders and Management and work diligently to help manifest their vision. Our portfolio includes leaders in music, mobile, internet media and breakthrough cloud services.

Bandzoogle is the leading website building platform for musicians. It has all the feature an artist needs to build a pro website, manage their mailing list, and set-up their online store. Bandzoogle also recently acquired Onesheet and is planning to relaunch it as a new product, later this year.


Fliptu's comprehensive suite of social aggregation tools helps brands, creators & businesses better filter, present and promote their visual social media campaigns to fans, thereby simplifying content discovery and increasing engagement & conversions. Over 10,000 customers trust our platform, including some of the biggest names in music, sports & entertainment.

Fathom Law is a business and technology law firm advising entrepreneurs, growth companies and investors in the technology, media, entertainment, life sciences and financial services industries. a wide range of industries. We provide full service representation across the business spectrum, from formation to financing to exit, and everything in between. We deliver sophisticated legal and business advice with outstanding service to achieve our clients' strategic objectives.


Sonic.net is a locally based Internet Service Provider that has been providing cutting-edge technology in the industry for over 19 years. We work with many start-ups and tech based companies to provide them with the best voice and data services based on their individual business needs. Our services range from Ethernet over Copper, NxT1, Fiber and Voice products at very competitive price points. Please call 415-271-3411 and we'll take great care of you. We are now providing excellent bandwidth in Los Angeles, as well as Northern California. Sonic.net is Brian Zisk's favorite ISP.


Eventbrite brings people together through live experiences. Discover events that match your passions, or create your own with online ticketing tools.

The Internet Archive is a 501(c)(3) non-profit that was founded to build an Internet library. Its purposes include offering permanent access for researchers, historians, scholars, people with disabilities, and the general public to historical collections that exist in digital format.


If you love music and TV, chances are Gracenote plays a big role in your life. We touch hundreds of millions of people through the world's hottest entertainment products and brands, from Spotify and iTunes to Sony and LG TVs. Our technology and data helps you identify and discover new artists, find TV shows to watch and safely connect to and enjoy all of your favorite jams on the open road.


BandPage is a music technology company that is focused on building powerful tools for modern musicians. Used by over 500,000 musicians ranging from local bands to arena performers, BandPage is a fully-featured solution for musicians to manage their presence across the web from one central place.


RightRound was created out of the successful Internet services delivered at SXSW including attendee WiFi, video streaming, and event production since 2005. Internet technology has an increasing role in events of all kinds. RightRound is the effort to provide the successful solutions that have been used at SXSW, SF MusicTech Summit, and others.

PitchBurner is a web-based application used to inspire entrepreneurs through engaging competitions.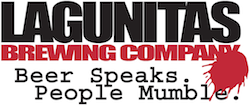 The Lagunitas Brewing Co. was not so much an act of ordinary 'foundling' as it was willed into being by the unspoken desire of supportive beer-lovers in Northern California after which they continued to nurture their creation and urged us forward to fulfill the unifying needs of that same beer-loving diaspora from coast to coast and beyond. It is good to have friends!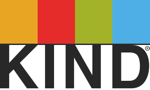 There's healthy. There's tasty. Then there's healthy and tasty. At KIND, we believe you deserve both—we call it our brAND philosophy. That's why you'll find all of our snacks are pretty much the nirvana of healthful tastiness. What began with just 8 bar varieties in 2004 has grown to over 22 bars and 6 Healthy Grains snackable clusters, and a multitude of new recipes being perfected and refined to our standards in the KIND kitchen. So whether your snacking style is choosy or adventurous (or a little bit of both), here's something to celebrate: we'll always be thinking up new ways to delight your taste buds and keep your body happy.


Founded in 1997, ABB Records is an Oakland-based record company that provides music distribution, marketing, management and consulting services for artists and labels. ABB's roster has included Dilated Peoples (Capitol), Little Brother (Atlantic), Defari (Tommy Boy), Planet Asia (Interscope) and The Sound Providers (Quarternote) and many others.


LANDR is an intelligent online mastering tool that gives musicians a fresh way to professionally master tracks. It creates a professional quality master in seconds, performing all of the nuanced balancing of traditional mastering using the same big data and machine learning that power technology like music recommendation engines and facial recognition.