The SF MusicTech Summit is pleased to partner with the hottest companies and organizations in the music/tech space.
If you'd like to get YOUR company involved, please submit a sponsorship inquiry form.

We are proud to announce the following sponsors for the SF MusicTech Summit XIII on May 28, 2013. More to be announced soon. Stay tuned!
BitTorrent is: A company of 100 people, based in downtown San Francisco, passionate about building a better, smarter Internet through distributed computing.
BitTorrent is: A protocol invented in 2001 by founder and Chief Scientist, Bram Cohen. Originally created as a replacement for HTTP, BitTorrent is, and has been, the most efficient way to move large files across the Internet for over a decade.
BitTorrent is: A people powered network of more than 170 million users around the world, responsible for moving 20-40% of all Internet traffic on a daily basis.

DeliRadio is a streaming radio platform that links each track directly to tour dates and ticket sales, and customizes channels to contain artists performing near each listener. It is active in over 200 countries worldwide.
DELIRADIO CONCERT NETWORK transforms the lineups of thousands of music venues and festivals around the world into ad-free streaming radio accessible on both web and mobile devices, for free listening and sharing.

HFA is the nation's leading provider of rights management, licensing and royalty services for the music industry. With over 46,000 music publishing clients, HFA issues the largest number of licenses for the use of music in both physical and digital distribution formats. HFA also serves the D.I.Y. market with Songfile®, the company's fast and easy online licensing tool. Slingshot, HFA's rights management service offering, includes a suite of information management and technology solutions designed to simplify and facilitate the administration of intellectual property rights. As a technology innovator, HFA is leading the industry in establishing global data standards and is a founding member of the Digital Data Exchange (DDEX). Additionally, for the past four years HFA was recognized by InformationWeek on its Top 500 Relentless Innovators list. For more information about HFA visit harryfox.com, songfile.com and hfaslingshot.com.



Wilson Sonsini Goodrich & Rosati is the premier legal advisor to technology, life sciences, and growth enterprises worldwide. For more than 50 years, the firm has offered a broad range of services and legal disciplines focused on serving the principal challenges faced by the management and boards of directors of business enterprises. WSGR is nationally recognized as a leader in corporate governance and finance, M&A, private equity, securities litigation, employment law, intellectual property, and antitrust, among many other areas of law, and has 13 offices in technology, business, and regulatory hubs worldwide. For more information, please visit www.wsgr.com.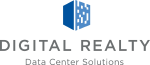 Digital Realty offers a range of flexible data center solutions that address the varying needs of our customers, helping save time, reduce costs, minimize risk, and align your data center strategy with the growth of your business. Our financial strength makes us a stable, reliable long-term partner that can support the growth of your business now and in the future. We've built a team of experts in data center design, construction, operations, network connectivity and customer service. Our portfolio is located across 30+ markets in 10 countries and across four continents with personnel on the ground in every city we serve.

EVNTLIVEis an online concert venue. We let you watch high definition concerts, discover new artists and share your experiences with friends. We put you in the director's chair & give you access to the story behind the show. Watch on your computer, phone, or tablet. Live is our way of life. Make it yours.


MailChimp makes it easy to reach your fans with exceptional email campaigns. Share new songs and announce tour dates on social networks, integrate with web services like iTunes, and track your results. Think of it as your own personal publishing platform – another way to get your music into the ears of the people who love it.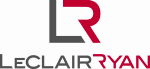 LeClairRyan is a national law firm with over 400 lawyers in major cities through the U.S.
Known for its emerging companies and venture capital practice as well as its capital markets and complex litigation practices, the firm represents clients from technology startups to Fortune 100 companies and major household brands.


Jamendo is the world's largest free and legal digital music service with a catalog of over 380,000 songs under Creative Commons licenses. Our global music community links independent, emerging artists who want to gain exposure with fans around the world who want to discover or use music. The Jamendo platform allows artists to publish their content and preserve their rights while providing users the freedom to stream and download the music for personal use and for free. Our innovative and successful model is monetized by transforming this vast community into a music licensing platform for those that have a need to use music for commercial use.The majority of commecial use licensing of Jamendo music is dominated by TV/film producers, web video producers, video game developers, instore music programmers and mobile app developers. The artists participating in the Jamendo platform are not members of any copyright collecting agencies (or PROs) and they manage the rights for the use of their music themselves. Jamendo splits revenues 50% with its artists.


ZIIBRA allows creative artists to collect subscriptions payments from their top supporters. Individuals sign up to receive subscription packages, and in doing so help finance the careers of the artist they love. You'll get to see your favorite artists' careers unfold with updates and progress as the year goes on, and have a chance to interact directly with them. As your subscription goes on, you will receive exclusive content and even access to experiences not available for sale before.

LyricFind aggregates the rights and licensing for the use of song lyrics online. With licenses from over 2,700 publishers and lyrics to over 2 million tracks, LyricFind powers services such as Microsoft's Bing Entertainment, Lyrics.com, Shazam, Slacker, SoundHound, SongMeanings, LyricsMode, LyricsFreak, and more, including LyricFind's own direct-to-consumer mobile applications, available for the iPhone, iPod Touch, iPad, Android, and Blackberry Playbook platforms.



Walden Venture Capital targets Sprout Stage™ investments. We seek products or services with mass-market potential and powerful underlying technologies taking active supporting roles typically as first institutional investors. Our target sectors are digital media and cloud services for consumers and enterprise. We care deeply about Founders and Management and work diligently to help manifest their vision. Our portfolio includes leaders in music, mobile, internet media and breakthrough cloud services.

Silicon Valley Bank is the premier bank for technology, life science, cleantech, venture capital, private equity and premium wine businesses. SVB provides industry knowledge and connections, financing, treasury management, corporate investment and international banking services to its clients worldwide through 27 U.S. offices and six international operations.


Our mission is to provide easy-to-use, no-nonsense business software for start-ups, EntreprenArtists, and growing businesses to manage their finances and day-to-day operations.
Our vision for AccountingSuite is to give you, your employees and business partners easy, secure access to company information from anywhere on the planet—empowering everyone at your company with the business-critical information that often makes the difference between gaining new customers and losing them to the competition.
AccountingSuite is cloud-based for easy implementation and low maintenance costs, another way our software helps simplify your daily workflow and uncomplicate your business.


SoundHound is revolutionizing the way people interact with mobile devices by delivering innovative technologies and compelling user experiences in sound recognition, at home, at work, at play and on the go. SoundHound's applications, SoundHound and Hound, are powered by the company's breakthrough Sound2Sound technology. Sound2Sound has resulted in numerous breakthroughs including the world's fastest music recognition, the world's only viable singing and humming search, instant-response large scale speech recognition systems, and large scale lyrics alignment.


Ning is the easiest and most powerful way for you to launch a community website and engage with your biggest fans.  You've built your social presence on Facebook, Twitter, YouTube and other channels.  Now it's time to take the next step and create your own branded place to communicate and interact with your fans when you want and how you want.  Ning is a hosted platform so we take care of your technology.  Get started in minutes for free!


Recombinant is a music software company and developers of JamBandit, an interactive iOS application enabling expert musical performance from all players, regardless of experience or training. JamBandit is frictionless and simple. There are no strings, frets, or piano keys. Just the player, a touchscreen, and the magical ability to play well.



Eventbrite is a leading online ticketing company that helps music promoters, venues and festivals rock their shows. Founded in 2006, Eventbrite has sold 100+ million tickets and processed over $1.5 billion in ticket sales – including 40,000 concerts and music festivals in 2012 alone. With built-in social media to reach more fans, real-time data analytics, innovative entry management solutions and an experienced account team, Eventbrite ensures a fantastic event from setup to sellout. Learn more at eventbrite.com/musicfestivals.<



The Lagunitas Brewing Co. was not so much an act of ordinary 'foundling' as it was willed into being by the unspoken desire of supportive beer-lovers in Northern California after which they continued to nurture their creation and urged us forward to fulfill the unifying needs of that same beer-loving diaspora from coast to coast and beyond. It is good to have friends!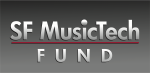 The SF MusicTech Fund invests in early stage internet music and technology companies which we identify as they flow through and participate at the SF MusicTech Summit. The SF MusicTech Summit is the world's leading internet music and technology conference. Event producer Brian Zisk is a partner in the SF MusicTech Fund.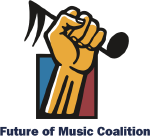 Future of Music Coalition is a national nonprofit organization that works to ensure a diverse musical culture where artists flourish, are compensated fairly for their work, and where fans can find the music they want. Visit www.futureofmusic.org


Founded in 1997, ABB Records is an Oakland-based record company that provides music distribution, marketing, management and consulting services for artists and labels. ABB's roster has included Dilated Peoples (Capitol), Little Brother (Atlantic), Defari (Tommy Boy), Planet Asia (Interscope) and The Sound Providers (Quarternote) and many others.

Sync Summit NY, taking place at Soho House NY on June 19-20, 2013 is the premier event for any company or artist involved in selling their music to the TV, FIlm, Ad and Interactive industries. Keynotes include Music Supervisor PJ Bloom (Glee), Karl Westman (Ogilvy), Brian Lambert UMG Publishing, Cynthia Sexton (Island Def Jam), Robert Kraft (Kraftbox) – for the full agenda go to http://syncsummit.com/agenda. The SF MusicTech Summit has partnered with Sync Summit to provide you with a discounted rate of $350 – $650 off the standard $999 rate, register here. Sync Summit NY is truly a must-attend event for anyone doing business in music licensing.