Below are the official sponsors of the 2017 SF MusicTech Summit. If you would like to amplify your company at SF MusicTech, please submit a Sponsorship Inquiry
At TiVo, we're always innovating to create the ultimate entertainment experience. When it comes to music, we deliver the personalized, engaging listening experiences fans can't resist. Our best-in-class Music Metadata covers millions of albums and tracks, and offers standardized IDs, unique descriptors, high-quality imagery and more. Streaming providers can enhance their services, while labels, publishers and distributors can more effectively market and merchandise their catalogs. Around the world, leading brands choose TiVo to deliver the music fans want and introduce them to their next obsession, creating loyal customers in the process. Learn more: tivo.com
LyricFind is the world's leader in licensed lyrics with 100+ clients worldwide including Google, YouTube, Amazon, Pandora, Deezer, Microsoft, Shazam, SoundHound, The Recording Academy, Billboard and many others. LyricFind licenses from over 4,000 music publishers, including all the majors: Universal Music Publishing Group, Sony/ATV, Warner/Chappell Music Publishing and Kobalt. It has built a quality-controlled, vetted database of lyrics available for licensing and synchronized technology in 100 countries. Behind the scenes, LyricFind tracks, reports, and pays royalties to publishers on a song-by-song and territory-by-territory basis.
TunesMap is a mobile and TV app that contextually organizes and presents high quality content from preferred partners and artists. Play any song from your premium music streaming service and TunesMap instantly assembles an interactive documentary of films, art, fashion, books, photos, articles, videos, and merchandise around the artist you're listening to and their cultural scene.
GigSalad is the largest and most diverse marketplace for booking bands, performers, speakers and services for events, parties, and productions of all types and sizes. With millions of users across the U.S. and Canada, we connect event and party planners with over 95,000 talented professionals for hire, making it simple to search and book the perfect talent that your event just can't go without. Book something awesome with GigSalad.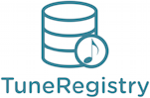 TuneRegistry is an all-in-one music and rights metadata management platform with streamlined registrations and data delivery to a growing network of music rights organizations, data services, and music industry entities. Supports ASCAP, BMI, SESAC, Harry Fox Agency, SoundExchange, Music Reports Inc., Loudr, and more.

Massive Act is a SaaS application that simplifies the concert logistics and sponsorships experience for music industry professionals. A new technology that replaces an archaic communication dynamic, with a team collaboration process for an efficient stage logistic setting. With our management tool for performance applications, the venues and festivals give artists the opportunity to play. We offer growth to our users through brand sponsorships and endorsements applications; we also connect them with Media outlets for publications.
SOCAN is a member-based organization that represents the Canadian performing rights of more than four-million Canadian and international music creators and publishers. SOCAN is proud to play a leading role in supporting the long-term success of its more than 135,000 Canadian members, and the Canadian music ecosystem overall. SOCAN licenses more than 130,000 businesses in Canada, and distributes royalties to its members and music rights organizations around the world. SOCAN also distributes royalties to its members for the use of their music internationally in collaboration with its peer societies. www.socan.ca
Tunefind is where fans discover music they've heard on TV shows and movies. The top destination for fans, licensors, and artists interested in sync and soundtracks, Tunefind has music listings for 1000+ TV shows and 1100+ movies. Founded in 2005, Tunefind works directly with music supervisors, composers, and our community of over 4 million super-fans each month to track all songs featured in shows and films. This data is shared with other platforms, sites, and apps via Tunefind's robust API.

BuzzAngle Music is a New York-based music technology company that provides a unique service to revolutionize the way businesses research music consumption and related trends. BuzzAngle Music's state-of-the-art platform analyzes the daily sales, streaming and airplay activity of albums, songs and artists in North America and beyond.
Ticketfly, a subsidiary of Pandora, is the technology company delivering the world's most powerful platform for connecting fans with live events. Its powerful ticketing, digital marketing, and analytics software helps promoters sell more tickets, streamline operations, and increase revenue, while its consumer tools make it easy for fans to find and purchase tickets to great events across North America. Since 2008, 1,800 leading venues and promoters have partnered with Ticketfly, including Merriweather Post Pavilion, Bowery Ballroom, the Brooklyn Bowl, Central Park SummerStage, Pitchfork Music Festival, and The Troubadour. Ticketfly is led by Andrew Dreskin, co-founder of TicketWeb, the first company to ever sell tickets online. Ticketfly process more than half a billion dollars in ticket sales annually, and has twice been named one of Fast Company's "Most Innovative Companies in Music."
Smule's mission is to connect the world through music. We create social music-making experiences for everyone. We love music and believe that everyone is inherently creative. Our dream is to bring people from all over the world together to share in the joy of creating music, with a little help from the magic of technology. The result is a network of musicians using our apps that is 25+ million people strong. We're the #1 developer of music-based mobile applications including Sing!, Magic Piano, Guitar and more.

Wilson Sonsini Goodrich & Rosati is the premier legal advisor to technology, life sciences, and growth enterprises worldwide. For more than 50 years, the firm has offered a broad range of services and legal disciplines focused on serving the principal challenges faced by the management and boards of directors of business enterprises. WSGR is nationally recognized as a leader in corporate governance and finance, M&A, private equity, securities litigation, employment law, intellectual property, and antitrust, among many other areas of law, and has 13 offices in technology, business, and regulatory hubs worldwide. For more information, please visit www.wsgr.com.
Walden Venture Capital targets Sprout Stage™ investments. We seek products or services with mass-market potential and powerful underlying technologies taking active supporting roles typically as first institutional investors. Our target sectors are digital media and cloud services for consumers and enterprise. We care deeply about Founders and Management and work diligently to help manifest their vision. Our portfolio includes leaders in music, mobile, internet media and breakthrough cloud services.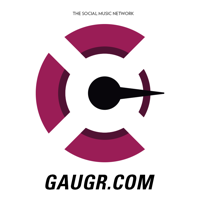 Gaugr LLC is a data analytics company that offers a true consumer approach to user feedback, engagement and analytics.
Merch is serious business if you want to sustain a career as an artist in today's music world. Turning your iPad or iPhone into your merch manager with Merch Cat, is the most effective way to transact in cash and cards, track inventory, and get real-time reports that help unravel the mystery of what's happening in your merch business. Don't leave money on the table – leave your spreadsheets at home and Merch Better with Merch Cat.
Greenberg Glusker is a premier full-service law firm based in Los Angeles providing strategic legal and business counsel to clients worldwide. Companies of all sizes and industries utilize the firm's experienced professionals focusing on bankruptcy, corporate, employment, entertainment, environmental, intellectual property, litigation, real estate, technology, taxation and trusts and estates.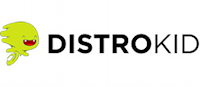 DistroKid is the easiest way for musicians to get music into iTunes, Spotify, Amazon, Google Play, and more.
Upload as much as you want, keep 100% of your royalties.

Covington & Burling has deep expertise in content and technology transactions as well as venture capital and general corporate advisory work — for emerging companies and established companies alike, including in all aspects of the modern music space: new media licensing and distribution, data commercialization, technology development and services, corporate formation, venture capital financings, joint ventures, and commercial partnerships and branding. Adrian is a commercial tech/IP transactions attorney with a long track record in the music industry, as a musician, A&R person and attorney. Joe is a corporate attorney with significant experience working with both start-ups in the music space and with major artists in their corporate ventures.
Pandora is the world's most powerful music discovery platform – a place where artists find their fans and listeners find music they love. We are driven by a single purpose: unleashing the infinite power of music by connecting artists and fans, whether through earbuds, car speakers, live on stage or anywhere fans want to experience it. Our team of highly trained musicologists analyze hundreds of attributes for each recording which powers our proprietary Music Genome Project®, delivering billions of hours of personalized music tailored to the tastes of each music listener, full of discovery, making artist/fan connections at unprecedented scale. Founded by musicians, Pandora empowers artists with valuable data and tools to help grow their careers and connect with their fans.
Rumblefish is the leading rights administration provider for the music industry. Rumblefish simplifies business for digital services, publishers, labels, artists and apps by offering transparent composition and recording administration, data and royalty management, licensing and network monetization.
Acquired by Music Rights Organization, SESAC, in 2014, Rumblefish has served the creative and business communities by supporting music distribution innovation with technical expertise and tireless dedication that allows clients to focus on their core business. Using technology to its fullest, Rumblefish also helps labels, publishers, artists, and recording rights holders make the most of their musical content and assists music distributors get the right licenses so they can execute their business plans.
Whether it is licensing, royalty or data support, Rumblefish has it covered. Rights. Simplified. Royalties. Amplified.

Berklee Online is the online continuing education division of Berklee College of Music, delivering access to Berklee's acclaimed curriculum from anywhere in the world. Berklee Online's award-winning online courses, multi-course certificate programs, degree programs are accredited and taught by the college's world-renowned faculty, providing lifelong learning opportunities to people interested in music and working in the music industry.
Established in 1975 and the first of its kind in the world, CIMA is the not-for-profit national trade association representing the English-language, Canadian-owned sector of the music industry. CIMA represents a diverse membership consisting of Canadian-owned companies and their ambassadors, all of whom are involved in every aspect of the music, sound recording and music-related industries. They are exclusively small businesses which include: record producers, record labels, recording studios, managers, agents, licensors, music video producers and directors, creative content owners, artists and others professionally involved in the sound recording industry. CIMA's mandate is to develop and advocate policies and services that serve to support a strong and economically stable Canadian independent music and sound recording industry, ensuring the long-term development of the sector and to raise the profile of Canadian independent music both in Canada and around the world.
CD Baby, the world's largest indie-only distributor of music online, has been serving a diverse community of global artists for over 19 years. CD Baby makes it easy to get your songs into outlets like Apple Music, iTunes, Amazon MP3, Spotify; earn money from your music on YouTube; collect worldwide publishing royalties; and much more! You can also sell CDs, vinyl, and high-quality downloads directly to fans on your website, Facebook, and via CDBaby.com, an online record store boasting over 600 genres of music from more than 400,000 artists around the world. Sign up today to distribute your single song or album through the most trusted name in independent music.
The ONE Music Group introduces quality musical instruments that make learning faster, easier and more enjoyable for all ages. We've created the world's first and only Apple MFi-certified smart piano that offers aspiring pianists a self-motivated and fun approach to play the piano. Since launched in 2015, Smart Piano sold over 100,000 units globally, bringing the gift of music to people all around the world.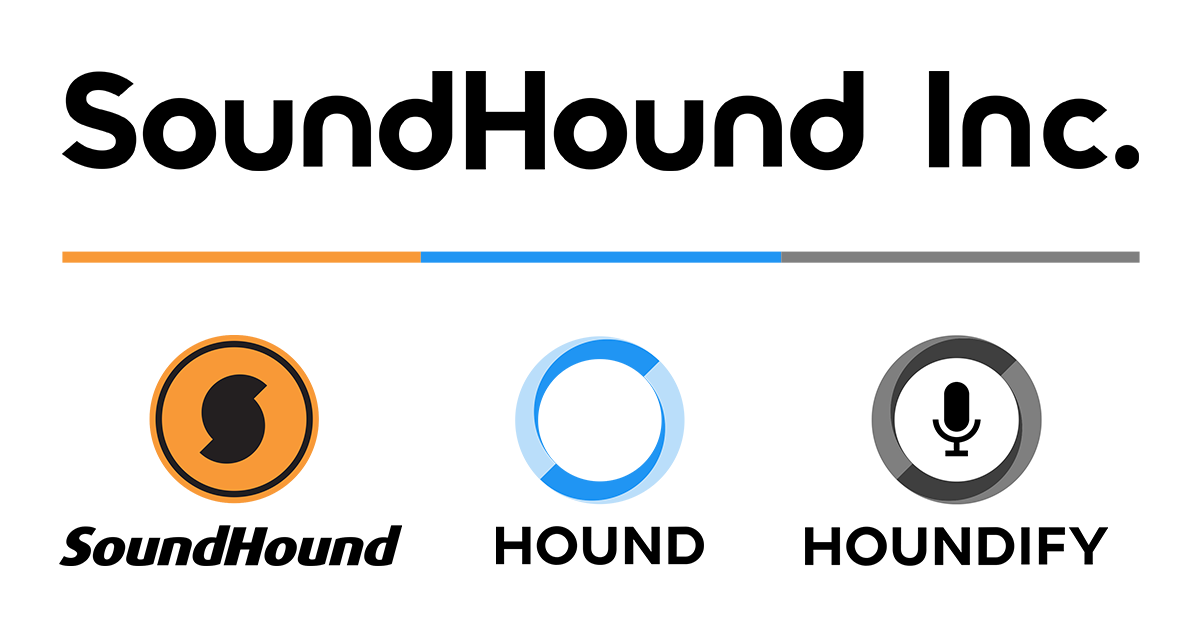 SoundHound is revolutionizing the way people interact with mobile devices by delivering innovative technologies and compelling user experiences in sound recognition, at home, at work, at play and on the go. SoundHound's applications, SoundHound and Hound, are powered by the company's breakthrough Sound2Sound technology. Sound2Sound has resulted in numerous breakthroughs including the world's fastest music recognition, the world's only viable singing and humming search, instant-response large scale speech recognition systems, and large scale lyrics alignment.
Rock Paper Scissors is an eight-person PR firm that consistently places stories with NPR's Morning Edition, All Things Considered, Fresh Air, New York Times, Wall Street Journal, Billboard, and hundreds of others. Clients include CD Baby, Loudr, LyricFind, Eventric, Soundrop, and more!
The South by Southwest® (SXSW®) Conferences & Festivals offer the unique convergence of original music, independent films, and emerging technologies. Fostering creative and professional growth alike, SXSW® is the premier destination for discovery.
Recombinant is a music analysis and media technology lab. Their flagship is JamBandit, an interactive 'virtual talent' platform that puts the fan in the band, enabling anyone to play any instrument on any song, expertly and improvisationally, by touchscreen or motion control.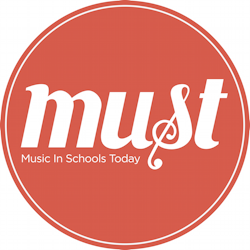 A San Francisco Bay Area non-profit organization with national impact, Music in Schools Today advocates for, supports, and develops integrated, accessible, and sustainable music-in-education programs that improve student achievement.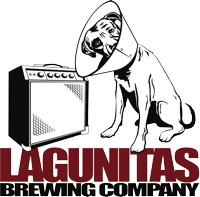 The Lagunitas Brewing Co. was not so much an act of ordinary 'foundling' as it was willed into being by the unspoken desire of supportive beer-lovers in Northern California after which they continued to nurture their creation and urged us forward to fulfill the unifying needs of that same beer-loving diaspora from coast to coast and beyond. It is good to have friends!

Founded in 2009, after graduating from the TechStars program, SendGrid developed an industry-disrupting, cloud-based email service to solve the challenges of reliably delivering emails on behalf of growing companies. Today, SendGrid is responsible for sending billions of emails for some of the best and brightest companies in the world.

Loudr (https://loudr.fm) builds products and services that help content creators, aggregators, and music services identify rights holders, secure mechanical licenses, and pay royalties to music publishers. Powered by technology that parses publishing metadata and matches sounds recordings to compositions, Loudr makes it easy for builders and creators to secure music rights clearance and report royalties at scale.
Founded in 1997, ABB Records is an Oakland-based record company that provides music distribution, marketing, management and consulting services for artists and labels. ABB's roster has included Dilated Peoples (Capitol), Little Brother (Atlantic), Defari (Tommy Boy), Planet Asia (Interscope) and The Sound Providers (Quarternote) and many others.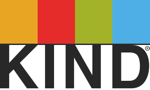 There's healthy. There's tasty. Then there's healthy and tasty. At KIND, we believe you deserve both—we call it our brAND philosophy. That's why you'll find all of our snacks are pretty much the nirvana of healthful tastiness. What began with just 8 bar varieties in 2004 has grown to over 22 bars and 6 Healthy Grains snackable clusters, and a multitude of new recipes being perfected and refined to our standards in the KIND kitchen. So whether your snacking style is choosy or adventurous (or a little bit of both), here's something to celebrate: we'll always be thinking up new ways to delight your taste buds and keep your body happy.
Partners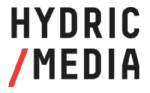 Hydric Media is the apps studio for the music industry, based in Brisbane, Australia and New York City. Hydric works with top players in the music space, including Spotify, MTV, CMT, Sony Music and eMusic, and is the name behind the popular music discovery platform Wonder.fm and hip hop app White Label.

RightRound was created out of the successful Internet services delivered at SXSW including attendee WiFi, video streaming, and event production since 2005. Internet technology has an increasing role in events of all kinds. RightRound is the effort to provide the successful solutions that have been used at SXSW, SF MusicTech Summit, and others.
Quarterlab is a video strategy consultancy and specialized video network. We help brands and artists build channels, create programming strategies, and reach a wider audience through video. We also work with larger media companies and intellectual property holders to help them develop multiplatform video strategies and to ensure they are monetizing their content as effectively as possible.
YouNoodle is a growing global network for startups and an end-to-end digital platform used by some of the biggest brands, universities, governments and more, to create, manage, and judge startup competitions. YouNoodle has created a global talent network of over 100,000 startups across more than 600 competitions and has become a premier resource for expanding access to the best ideas and brightest talent across the globe.

Hypebot.com is a leading music industry and technology news blog, published by Bruce Houghton. Founded in 2005, daily readership has since grown to a worldwide audience of thousands music industry professionals every day.
Fusicology.com is a multifaceted website media entity, promoting progressive music culture through event listings and relevant content with sustained presence in all major and many secondary markets in the US and Canada as well as our planned future expansion in other relevant cities overseas.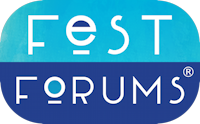 FestForums℠ NYC & Santa Barbara are interactive conferences and networking events for music, film, food + beverage festival organizers. Addressing cutting-edge technology, talent, ticketing, scheduling, merchandising, operations, sustainability, charitable work, innovation and safety, FestForums℠ bring together festivals and events of all sizes for collaboration and professional development.

The San Francisco Office of Economic Workforce Development supports the City's ongoing economic vitality by strengthening its neighborhoods, businesses, commercial corridors and workforce.
The City and County of San Francisco proudly supports the SF MusicTech Summit.