To see the speakers and schedule for SF MusicTech Live! on Friday, May 29, 2020 please visit www.sfmusictechlive.com
Below is the schedule from the last in-person SF MusicTech Summit in 2017.



SF MusicTech Summit – October 17, 2017
Sakura Room
Spring Room
Osaka Room
8:30a – 9:00a
Registration & Breakfast
Live Music by:
Shambhu & Kai Eckhardt
Breakfast
Breakfast
8:50 – 9:00a
Opening Remarks
Brian Zisk, SF MusicTech Summit
9:00 – 9:20a
Break
Break
Break
9:20 -10:20a
From Stanford to Smule: The Journey of a Music Tech Startup
Dr. Jeffrey C. Smith

Creating New Revenue For Artists
in a Streaming World
Dave Allen, North

We Shall Overcome Bad Copyright Decisions
Professor E. Michael Harrington, Berklee Online

Elevator Pitch Session
Brian Zisk, SF MusicTech Summit
DJ John Acquaviva, Plus8 Equity
Getting Attention in a Short Attention Span World
Host:
Eddie Meehan, Wonderful Union
Kevin Breuner, CD Baby
Michael Fiebach, Fame
House
10:20 – 10:50a
30 minute Coffee & Tea Break
Open Music Initiative (OMI) / Blockchain Meetup in Spring Foyer
10:50 – 11:50a
Licensing Deals: Getting the Music Rights You Need
Host: Darryl Ballantyne, LyricFind
Adrian Perry, Covington
Jim Mahoney, Merlin
Stephen White, Dubset
Michael McCarty, SOCAN
Lauren Apolito, Rumblefish
This Business of DATA
Host: Cherie Hu, Forbes / Billboard
Scott Ryan, Gracenote
Michael Jeffrey, TiVo
Dae Bogan, Tune Registry
Kristin Westcott Grant, Westcott Multimedia
Women's Meetup
Shoshana Zisk, SF MusicTech Summit
Cindy Charles, Amazon
11:40 – 1:00p
Lunch Break
1:00 – 2:00p
Presentations & Demos: Part 1
Host: Larry Marcus, Walden VC
Maxine Marcus, The Ambassadors Company
Katie McMahon, SoundHound
Carolina Castilla, Massive Act
Vanessa Ferrer, Merch Cat
Joao Fiadeiro, YouTube
G. Marq Roswelll,TunesMap
Kyle Smetanka, TiVo
Hot Topics in Music Tech Law
Gary Greenstein, WSGR (Moderator)
David Ring, David Ring Media
William Hochberg, Greenberg Glusker
Bill Colitre, Music Reports
Performance, Networking and the Singularity

Keith McMillen, Keith McMillen Instruments
Alex Vittum, PercussionistMike Aaberg, Keyboardist

2:00 – 2:30p
Fireside Chat with Deezer
Host: Ted Cohen
Jorge Rincon, Deezer

Technologies for Music Production Software: MPE and JUCE
HOST: Heather Rafter, RafterMarsh
Jean-Baptiste Thiebaut, ROLI

Hackathon Winners Showcase Winners will be selected at
www.sfmusictechhackathon.com
Host: Travis Laurendine, Outlier Group
(Starts at 2:15p)
Virtual Reality
Dave Haynes, TheWaveVR
Brian Furano, Vicarious VR
2:30 – 2:40p
Adaptive Music
Lars Rasmussen, Weav.io
2:40 – 3:40p
Creative Culture, Tech & Events
Host: Zack O'Malley Greenburg, Forbes
Antony Randall, Creating Equilibrium
John Boyle, Insomniac
Biasha Mitchell, Eventbrite
Dave Allen, North
Revolution or Evolution? The Future of Record Labels
Host: Jacqueline Sabec, KHPS LLP
Poo Bear, Producer/Songwriter
Max Weinberg, Geffen
Philip Kaplan, DistroKid
Ryan Walsh, Floodgate
Presentations & Demos: Part 2
HOST:Josh Constine, TechCrunch
Eli Ball, Lyric Financial
Edwin Joassart, Playground
Bill Wilson, Indie.Ninja
Dave Park, Recombinant
Jason Fiber, THX

Winner of Future Music Forum 2017, Barcelona
Tom Nield, Landmrk

3:40 – 4:10p
Afternoon Snack Break
SXSW Meetup in Foyer
Melissa O'Brien, SXSW
Bobby Nall, SXSW
4:10 – 5:40
Blockchain, ICOs, Cryptocurrencies + Music
MC: Brian Zisk, SF MusicTech Summit
Erik Mendelsohn, RecordGram
Vaughn McKenzie, JAAK
Chris McMurtry, .dotblockchain / Exactuals
Shelita Burke, Pop Star / Data Scientist
Jason Robert, HelloSugoi
Startup Winners Showcase
Host: Patti Silverman, SF MusicTech
Shilpa Prasad, YouNoodle
Tony Blank, SendGrid
Judges:
Dallas Kashuba, Dreamhost Angel Investor
Patrick Anding, WSGR
David Lowry, Hyrdic Media
Todd Tate, SF MusicTech
Michael Drexler, Warner Music Group
Pop UP! Podcast
Hosts: Renee Richardson &
Irish Greg McQuaid
Carlos Cabrera, Patreon
Julia Nunes, Singer
Mike Baker, Radio Nowhere
Summit Cocktail Party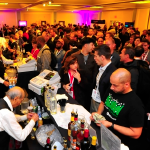 Tuesday, October 17, 2017
5:40pm – 8:00pm
Hotel Kabuki, 1625 Post Street
Registered SF MusicTech Summit attendees only.
Sponsored by:
LyricFind, SXSW, Lagunitas, WSGR


Happening the Week of the Summit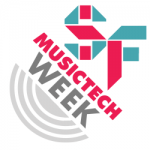 Check out SF MusicTech Week for interesting things to do the week before & after the Summit.