Our contest is a way for promising start-ups to compete for an opportunity to showcase at the SF MusicTech Summit XV on May 20, 2014.
Round 1 complete: Thanks to everyone who submitted by 4/18/14 at 11:59 (PDT).  Those who submitted applications in Round 1 have priority consideration.
Round 2 now open: Those interested in applying for Round 2, applications are due Monday April 28 by 11:59pm (PDT). Submit here.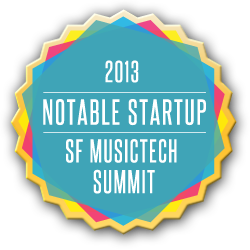 Below are the winners of the Startup Innovators Challenge at SF MusicTech Summit XIV on October 1, 2013: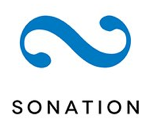 Music begins with playing an instrument or singing. But musicians crave playing with others and experiencing a richer world of sound that is engaging and fun. The problem is, it's logistically difficult and costly to play with others. Hiring just one musician can cost over $50 an hour. So, people end up practicing alone most of the time, even at the professional level. A necessary evil, you say? Well, unfortunately 90% of kids quit studying music by age 15 because they hate practicing alone.
We have created Cadenza, an app that empowers people to make music with the full, lifelike sound they need, whether it's an orchestra, band, or other group. Unlike any other solution, Cadenza listens to the musician, anticipates their every move, and synchronizes a real orchestra or band recording to fit their expression in real time. Cadenza transforms solitary practice into a fun fantasy. Just press play and you're on stage with an orchestra that seems to read your mind!

Tutti Dynamics has developed an interactive video platform that enables users to play music with master musicians and share their performances with friends and teachers. Tutti Music Player™ is available on iPhone, iPad, Mac and PC. Early adopters include jazz legend Wynton Marsalis, Jazz at Lincoln Center, Berklee College of Music, Tulane University and 300 high schools.
Tutti Music Player™ combines multiple user-controlled video and audio streams of masters' performances with an educational toolbox that allows users to dissect the performance and analyze the master's technique, access sheet music, and loop sections of the song. The platform also creates a collaborative and social environment so that users can create and share with others.

AudioCommon is a team of musicians and hackers redefining the way music is created in today's interconnected world. Our platform is an online music and media collaboration bridge for music professionals that brings GoogleDocs (real-time collaboration) and BaseCamp (project-based file structure) functionality to the Music Industry. AudioCommon gives users the ability to: build geographically-separated, project-based teams; communicate securely with teammates; collaborate in real-time over audio during early stages of the creative process; and engage fans in new ways via multitrack content. We are AudioCommon, and we are "empowering creation."

Musicinfo is the search engine of music. We aggregate information about bands, artists and music creators from all around the web, and present it in a user friendly manner on one page. Our database is already one of the largest on the web, with over 40 million tracks by over 3.5 million artists. Our goal is to provide the most extensive database of lyrics, reviews, videos, discographies and much more to the fans, for free.


Upbeet Games creates apps for music education, music creation and jamming. We turn music listeners into music players!
Cookie Beats was designed by music technology teachers at Beatshop Labs, a school for music technology sponsored by Propellerhead Software (makers of the Figure app and Reason) . It takes inspiration from music theory software, Music Ace and popular music games.
The first product from Upbeet is an educational music game for kids called Cookie Beats. Unlike other music games where you're merely tapping along to a song, Cookie Beats gives you full control of a drum machine sampler and guides you from basic quarter notes to full beats! Apply the skills you learn from Cookie Beats to reading music notation, playing a real drum machine and composing music on a sequencer/digital audio workstation.

Tunespeak is a loyalty platform for bands. It empowers bands to create contests online, identify and reward their most loyal and influential fans. Tunespeak tracks meaningful fan activity through popular social media, streaming and fan sites. Bands dream up prizes and fans earn points when they listen to music, watch videos, view photos and share it all with friends on Facebook and Twitter.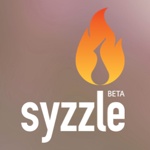 SyzzleSoft Inc. is a Sausalito, CA startup developing Syzzle™, the first global rating system that takes the guesswork out of live music. Syzzle combines deep data analytics with the wisdom of the crowd to create a dynamic rating index that tracks over 100,000 performing artists worldwide. It's like Yelp for live music, only cooler and a lot more engaging. In the same way Yelp disrupted the restaurant industry, Syzzle has the potential to disrupt the music business, opening the door to exciting new fan engagement and monetization opportunities.


Talent deserves more than a like.
Digital reward infrastructure for artists on the web. Moozar's mission is to create a new source of revenues for artists who communicate their work on the web and social networks . . . through a Reward Link service that allows users and fans to easily give monetary contribution right where they enjoy the music (video/article/graphic/photo/etc). The Reward Links are generated for free, do spread with the works when shared, and are aggregating all the stats in a single dashboard. We provide the Internet's micro sponsoring that support creation!


We love guitar. But we're all too familiar with the alt-tabbing, pausing, dragging the seek bar, and frustration involved in learning a new song. With Tabless, guitar tabs and songs are synchronized, so you can play your favorite songs hassle-free. The best part? Tabless works with any text tab you can find on the web.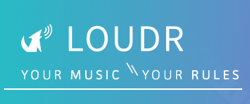 Loudr is a direct-to-fan, pay-what-you-want digital music platform with built-in cover song licensing, content bundling and real-time sales.


How to engage the person in their care is a big problem for dementia caregivers. As a social worker working in the field, I have found familiar music to be one of the most powerful ways to positively engage a person with Alzheimer's or other dementia. Familiar music can help with apathy, anxiety, depression, agitation. It can also cause the person to speak again, and to access memories. This is supported by multiple research studies and other lower tech initiatives such as the Music and Memory program. With that knowledge, I have developed Carenga, an iPad app for caregivers that maximizes the engagement possibilities of familiar music. The app makes it easy for caregivers to search for music and create playlists, regardless of the other person's cognitive abilities. It also provide simple tools to support interactions around the music: easy to read sing along, photos to enhance memories for each song, music trivia, and video to record, play back and share special moments with the music. The current version of the app relies on Spotify API for music streaming and lyrics.


tappr.tv is the first Creative-Commons digital dance platform. With tappr.tv on your iOS device, you can pick a song from your music library and then pick from over 100 "wands". Then while the song is playing, you can tap, swipe, and swirl your fingers to "dance" along to the song, producing highly dynamic kinetic visuals on the screen. You can record your dance using multiple layers, and publish it to a social network where others with that song can watch and dance along.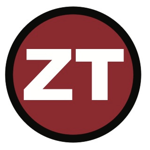 ZT has created the world's most powerful ultra-compact guitar amplifiers (a stage-volume capable amp weighing less than 10 pounds – our Lunchbox amp has already gained fans worldwide and sold over 10,000 units with very little marketing support). More info: http://www.ztamplifiers.com
Below are the winners of the Startup Innovators Challenge at SF MusicTech Summit XIII on May 28, 2013:
Fliqq
Fliqq is a soon to be launching mobile solution that allows you to form location-based groups for sharing content with people you meet in the real world, making it easier for people to connect with each other. For instance, lets say you go to a tech happy hour and you don't know too many people. Suppose you want to share the picture you just took with everyone without having to ask for numbers or emails. With Fliqq, you can snap the picture and with just one swipe, send it to everyone's phone synchronously. Furthermore, only a single person needs the app for the entire group to experience the "magic". Fliqq also has a social platform that makes real-time shared experiences around media possible for artists and brands.
Wimbo Music
Wimbo Music gives people the power to control the individual instruments and vocals that make up there favorite songs. Wimbo Music has specially formatted songs broken down into individual stems that are played through Wimbo's user friendly mixer.
Ovelin
Ovelin is changing the way how people learn to play a musical instrument. Our online game GuitarBots makes it fun, addictive and motivating to play the guitar. Played directly in your browser, it uses the built-in mic of your PC or Mac. Guitarbots listen to what you play on your REAL guitar and gives you instant feedback. The game currently has over 300 levels that are suitable for guitarists of any skill level, from complete beginners to hard-core shredders. Anyone can start to play for free at www.guitarbots.com
Thinkplay
Thinkplay thinkplay is building the first software that allows musicians to build, perform with, and sell fully customizable ePedals. thinkplay ePedals are unlike any type of 'effects pedal' musicians have used before.
Traditional pedals house sounds such as distortion, echo, and flanger. The virtual ePedal houses a mapping of audio samples, video clips, and effects which can be triggered in real time, and shared with musicians of various instruments. EDM on a guitar, hip-hop on a banjo, and techno philharmonics are all now possible.
Crowd Album
Crowd Album which solves a pretty simple problem: Lots of photos are taken at concerts and shows, but the problem is the artist will probably never see them because they're hard to find. Crowd Album automagically finds these photos and pulls them together into one gallery that can be easily shared by the artist/event promoter/organizer.
What's cool about the albums is that they're made up of your TRUE VIRAL MARKETERS – people who spent time/money to go to your show, they created content about you, then spread it to their networks. These are the people you really really want to connect with – and Crowd Album helps you find and connect with them and their content.
Soundkeep
ELECTRONIC DANCE MUSIC IS ON THE RISE
In the past couple of years Electronic Dance Music, or EDM, has risen out of the underground to become the top most favored genre of the modern generation. EDM has become the new Rock and Roll, but with an even lower barrier for entry for fans to get involved. No longer do you need a guitar, drumset, or amps. Anyone with a computer and an internet connection can participate, and they are, at an increasing rate.
THE PROBLEM
The problem lies in the derivative nature of the artform. EDM songs are made by remixing or sampling pieces of existing songs. Since nearly all songs are copyrighted, most EDM songs are infringing copyright by sampling them. Paying the licensing fees to publishers and record labels for a single song easily costs tens of thousands of dollars, which is prohibitively expensive for all but the most successful musicians.
THE SOUNDKEEP SOLUTION
Soundkeep plans to solve this problem by creating an Open Source Music community. By creating a place where a musician can release music in stem/sample form through Creative Commons to the greater community of musicians, we can build a large body of license free content. This content can then be freely sampled and remixed by the community without the fear and liability of a lawsuit with a major label. We can't wait to break the licensing constraints on current artists and see the artform grow.

Dubbler
Dubbler is more than an app. It's an entirely new and highly addictive social platform for the voice. It lets users instantly record and share sounds of any kind with the growing Dubbler community, and their friends on Facebook and Twitter.We released Dubbler 4 months ago and it quickly caught on. There's now a community of nearly 500,000 Dubblers – and its growing every minute.
Who's using it?
Singers, rappers, radio personalities, comedians, birthday-wishers, thinkers, observers, and commentators from around the world.
How Dubbler Works?
Record up to 60 seconds of audio, then choose to add a voice filter (i.e. a cat, bird, cow, robot, etc…). Add a photo (or don't) and then and then share it to Facebook, Twitter, and the Dubbler community.
Where can I find Dubbler?
Dubbler is available on iTunes and was recently featured as a Staff Pick in the Google Play Store.
MoodSnap
MoodSnap is a mood and activity-based music discovery app that seamlessly connects you to music that matches your taste in any situation. The experience is "image-based music discovery," allowing users to look at emotive photographs and tap whatever relates to them. A dynamic, crowd-curated playlist will instantly play songs associated with the mood of that photo. By displaying a spectrum of life's emotions not in words, but in photographs, it allows users to feel what they want to hear, rather than search through exhaustive text-based categories. Moodsnap is for people who want a simple, intuitive, and more human approach to finding music that is relevant, personal, and fun.
Stagedom
A re-marketing platform for live events, helping entertainment brands to up-sell and connect with their top, PAYING customers. We take more than 2 billion missed engagement points a year and turn them to new revenue stream. Tapping into a $100 billion dollar business, Stagedom provides consumers a mobile 2nd screen experience for live events like music concerts, while providing the real time, real life, marketing, monetization and analytics tools to the entertainment industry. You can see a short "trailer" video of the platform here: http://www.youtube.com/watch?v=-nPoYhSnY8c
Melomics
Melomics' renown technology has boosted wild things, like the first album of contemporary music fully composed by a computer in its own style, recorded and published in 2012 by the London Symphony Orchestra. But we didn't stopped there…
Infinitunes is the biggest repository of music in the world, comprising 1 billion songs of all essential genres, fully composed and synthesized by Melomics' supercomputers.
All this music is available in audible (MP3/WAV), editable (MIDI/XML) and readable (PDF) formats. It can be browsed at melomics.com, and bought as a commodity ($0.99/KB of MIDI file), and the buyers gets all rights and authorship over the song.
Melomics@life adapts music to the activity and needs of the user, with zero-friction. It provides worldwide music services to the general public, to the hospitality industry (like music therapy for healthcare centers, ambient music for hotels and restaurants, or productivity music for big companies). The playlist adapts to your speed while driving, your movements on the bed, or your activity at work. It goes beyond services like Pandora or Songza, it's the future: empathetic music.
Below are the winners of the last Startup Innovators Challenge at SF MusicTech Summit XII on February 19, 2013: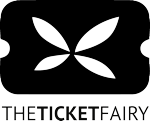 We're building a technology platform that combines both ticketing and a full marketing engine that allows event promoters to broaden the reach of their events and increase their attendance.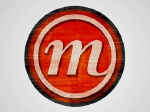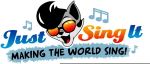 Below are the Winners of the Startup Innovators Challenge at SF MusicTech Summit XI on October 9, 2012:
Strumschool.com
New York Rock Exchange
Playmysong
Pulselocker
WeGlow
Seevl
Throwdown.fm
Soniqplay
Bohemian Guitars
Getmixxd
Playground.fm
Switchcam
Showgo.tv
Boombotix
Hear It Local
Swarm.fm
Timbre
Widget.fm
Merchluv