Welcome to the event! We have three Zoom meeting rooms below for you to choose from to watch and participate. Join our Discord for more in depth conversations! If you don't have a ticket, register here!
On May 29 we will email the Zoom password and Discord invite to all Eventbrite ticket holders.
Please click a room below to enter the conference at 1:00 PM PST / 4:00pm EST on May 29, 2020.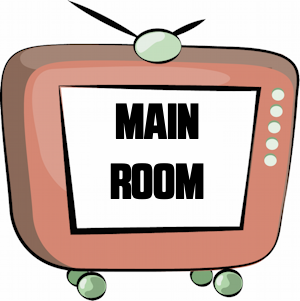 If you need support during the event, please email melissa@sfmusictech.com
There's no energy like an SF MusicTech event, and we've figured out how to bring it online! We have some awesome speakers, speed networking, and a DJ party too! See old friends, make new ones, and of course, do business.


Schedule
EST TIME
Main Room
Networking Room
Party Room
4:00p – 4:30p
Registration
4:30p – 4:50p
Opening Remarks
Brian Zisk, SF MusicTech Summit
4:50p – 5:00p
The Artist Lockdown Challenge
Bas Grasmayer, MUSIC x TECH x FUTURE, Publisher
Speed Networking
Hosts: Shoshana Zisk, SF MusicTech Summit
Bobby Nall, SF MusicTech Summit
5:00p – 5:20p
High Quality Streaming
John Adams, Alembic
Shaunna Hall, DoggHouse Studio Productions
Speed Networking
Host: Fabian Alsutany, Bitfury Surround, Director of Business Development
5:20p – 5:40p
Live Remote Music Collaboration
David Wilson, JamKazam, Co-Founder and CEO
Will Henshall, Focus At Will, CEO/Founder
Speed Networking
HOST: Laurie Jakobsen, Jaybird Communications, President
5:40p – 6:00p
Stems
Dave Park, Recombinant, CEO
Joshua Kaplan, Stemit, CEO & Founder
Elevator Pitches
All are welcome to give an up to one minutes pitch about their company or project, in order to connect with others who may want to work with them.
Brian Zisk, SF MusicTech Summit
6:00p – 6:30p
Building Community
Jim Griffin, OneHouse
Tom Truitt, Buffkin-Baker, Partner / MusicRowSearch
Elevator Pitch (continued)
Brian Zisk, SF MusicTech
DJ Party
DJ: Will Magid, Oakland California based Trumpet Player / Producer / Ethnomusicologist / DJ
6:30p – 7:00p
Getting COVID Assistance in the Music Industry
Heather Rafter, RafterMarsh, Partner
Sean "Sully" Sullivan, FOH Sound

The Infinite Dial
6:50p – 7:00p
Laura Silvia, Edison Research

Video Presentation and Speed Networking

Host: Sean Ardoin, Zydecool Entertainment, Owner/Artist

DJ Party

DJ: Will Magid
7:00p – 7:30p
Music Startup Casestudy: Hear.by
Ian Condry, Area4 Labs Inc.
Garry Halliwell, Area4 Labs Inc.

Interview of Paperchain
7:10p – 7:20p
Host: Dick Huey, Toolshed
Daniel Dewar, Paperchain, Founder

Interview of Jaxsta Limited
7:20p – 7:30p
Dick Huey, Tooshed
Jacqui Louez Schoorl, Jaxsta Limited

Speed Networking

Host: Ted Cohen, TAG Strategic, Managing Partner

DJ Party

DJ: Will Magid
7:30p – 8:00p
Music Categorization

Hazel Savage, Musiio

Closing Remarks
7:50p – 8:00p
Brian Zisk, SF MusicTech Summit

Speed Networking

Host: Andrew Stess, StessCo Consulting Group, CEO

DJ Party

DJ: Will Magid
Speakers
John AdamsAlembic, Founder & CTO
John Adams is a technologist and engineer, having worked on companies from Apple, to Twitter, and beyond. He is now founder and CTO of Alembic, a marketing technology startup which is still in development. One of his many roles is as a music producer and front-of-house engineer. He has been working on audio and video online since it was first possible to send video online, having been a founding engineer at IFILM, a predecessor of Youtube in the 1990's. He's currently working with local musicians and artists to get their content online and to preserve what's left of bay area entertainment. You can find him being the mixing consoles at San Francisco's DNA Lounge, if we ever open again. 🙂
Fabian AlsutanyBitfury Surround, Director of Business Development
Fabian Alsultany is the Director of Business Development for Bitfury Surround in North America. He is an experienced business development executive who most recently served as Director of Business Development for the blockchain platform, RChain Cooperative, where he focused on the development of music technologies for the future of streaming, micropayments, and digital identity.
Fabian is a seasoned music industry veteran with close to three decades in the business. In 2017, he curated seven weekend-long festivals and forty one-day events in top urban markets to an estimated total audience of over 150,000 people as VP of Programming for Wanderlust Festivals. He was the business advisor for the 2016 Major Lazer concert in Cuba which drew an audience of 450,000, regarded the largest concert in the history of the country. Alsultany has served in executive positions with Putumayo World Music as Director of Festivals & Tours and at Palm Pictures as Director of A&R, alongside industry legend Chris Blackwell (Island Records, Bob Marley, U2). He founded and produced the 2012 Tadasana Festival of Yoga and Music in Santa Monica in partnership with Kevin Wall (LiveAid, Live Earth). He is rich in relationships thanks to his diverse career, which includes owning an artist management company, being an international booking agent, touring internationally as a DJ and musician, and releasing multiple albums as an artist and producer.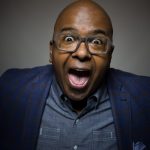 Sean ArdoinZydecool Entertainment, Owner/Artist
The Ardoin name is one of the most revered in Creole and Zydeco music. Sean's family legacy started with legendary Creole musician Amedee' Ardoin, whose songs are the foundation for Cajun and Creole music, followed by Bois Sec Ardoin, one of the best-known practitioners of the state's rural Creole sound for six decades, and his father Lawrence "Black" Ardoin. After co-leading the critically acclaimed Zydeco outfit Double Clutchin', Sean set out on his own musical journey in 1999.
Sean has performed everywhere including but not limited to, Carnegie Hall, festivals Worldwide, New Orleans Jazz and Heritage Festival, live network television performance on BET's Comic View, Southern Charm New Orleans, a Bravo reality show, Queen Sugar, on Oprah's OWN network, CBS prime time Crime Drama: NCIS New Orleans and most recently on The Late Show with Stephen Colbert. His music has been featured in commercials, movies and on MTV's Road Rules, Real World New Orleans, Fraternity Life and Sorority Life.
Sean represents the roots and progressive future of Louisiana's Creole Zydeco sound like no other artist. A rare combination of tradition, talent and creativity, he started a new genre called Kreole Rock and Soul in order to be able to express his artistry without the confines of the traditional Zydeco idiom.
He sees a bright future for his band and brand. With his upcoming cd, "Came Thru Pullin" and his recent Two Grammy Nominations, Sean is ready to bring that Kreole flavor to you with all the spice you can stand!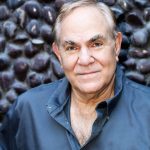 Ted CohenTAG Strategic, Managing Partner
Known throughout the entertainment & technology industries as "part connector/part evangelist/always a futurist," Ted Cohen is currently the Managing Partner of TAG Strategic, an LA-based digital entertainment consultancy. Additionally, Ted was recently named Head of Corporate Development for Mediatech.Ventures, an Austin-based VC/incubator/accelerator. Previously, as SVP-Digital for EMI Music, Cohen led global digital business development for this iconic label & was instrumental in crafting the licensing agreements upon which the iTunes Store and Rhapsody/ Napster services were built. During that time, EMI led the music industry in embracing & employing new tech & business models such as digital downloads, streaming music subscriptions, wireless services, hi-definition audio & Internet radio. Prior to EMI, Cohen co-founded and Chaired the groundbreaking Webnoize conferences. Ted also led Consulting Adults, with clients such as Universal Studios, Amazon, Microsoft, DreamWorks Records, Liquid Audio & Napster. Cohen also had senior positions at both Warner Brothers & Philips Electronics. A 40+ year entertainment media industry veteran, Cohen conceived, created & chaired MidemNet and also served on the Grammy LA Board of Governors & Grammy National Trustee Board. Additionally, Cohen served as Chairman of Mobile Entertainment Forum Americas, and on the board of Mouse.org. In 2013, Ted received the NARM Presidential Award, previously awarded to Ahmet Ertegun & Dick Clark, among others. Ted continually looks for the next innovative technology & his next challenge, he really loves his life.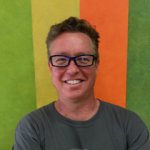 Ian CondryArea4 Labs Inc., Chief Anthropologist
Ian Condry is a founder and Chief Anthropologist for Area4 Labs, the makers of the Hearby app for finding local live music.  He is also a Professor at MIT in Comparative Media Studies, where he has been teaching since 2002.  He is the author of two books, "Hip-Hop Japan" and "The Soul of Anime," both of which explore how cultural movements go global from below.  He has a side gig as the "surf electronica" producer Leftroman and his weekly radio show "Near & Far" on WMBR 88.1FM (Cambridge, MA) focuses on Japanese hip-hop and electronica.
Daniel DewarPaperchain, Founder
After working as a freelance record and mix engineer in Brisbane, Daniel moved to New York City where he worked as a sound designer in the film & television industry. While in New York, he transitioned to digital strategy and data roles before moving back to Australia in 2013.
After working in digital production, Daniel headed up the marketing & strategy team at one of Australia's leading data and analytics agencies, before founding Paperchain, the easiest and fastest way for creators to access their streaming revenue.
Colin DoyleDoyle Tax Group, Owner
Colin Doyle, the owner of Doyle Tax Group, runs a Forensic, Tax, Cares Act, and niche Tax Law firm that has been in the community for over 30 years.  We have built a large segment of our firm specializing in PPP, SBA, Stimulus, and Heroes Act guidance and help from beginning to end.  Having had the pleasure of serving as an ambassador with the chamber of commerce, he also participates as a Board Member and Treasurer of the Thousand Oaks Police Foundation, Board member and Finance Committee of Girlscouts, member of Westlake Noon Rotary, serves at Food Banks, trains Parkinson's Patients, has a podcast Financial SOS partnering with financial advisors, has a bankruptcy podcast Financial Reset partnering with Bankruptcy attorneys, a live Instagram and Facebook series called Pivot Tuesdays and Thursdays interviewing local businesses on how they remain open in the shutdown, Cares act updates Monday and Wednesday, all while making time for daily exercise, personal training, and philanthropy in the
community.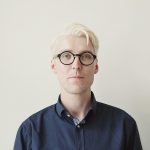 Bas GrasmayerMUSIC x TECH x FUTURE, Publisher; Music/Innovation/Sustainability Consultant
Bas Grasmayer is co-organizer of the Artist Lockdown Challenge, a 30-day free digital strategy course aimed at musicians. In his newsletter MUSIC x TECH x FUTURE he highlights important trends and innovation in technology and their potential impact on music and the business thereof. In the wake of the coronavirus, he launched MUSIC x CORONA; a daily update on how the music business is handling the pandemic crisis. Currently working as a consultant on the topics of music, innovation, and sustainability, he has previously worked in executive product roles in music streaming services IDAGIO and Zvooq. Bas is based in Berlin.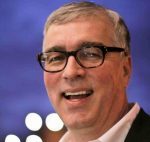 Jim GriffinOneHouse
Jim Griffin is focused on the digital delivery of art and its monetization, the Tarzan economics transition from the vine of product to the vine of service. He also run the Pho list, which for over 20 years has offered a way to discuss these issues.
Shaunna HallDoggHouse Studio Productions, Engineer, Artist
Shaunna Hall is an American guitarist, audio engineer, musical composer, producer and publisher, based in San Francisco. She runs DoggHouse Studio Productions, located inside the iconic Hyde St. Studios Building, and is a Journeyman A1/A2 with IATSE Local 16. Shaunna was the founding guitarist and songwriter of 4 Non Blondes (Spaceman, #39 Billboard; Morphine & Chocolate) and the first female guitarist of George Clinton and Parliament Funkadelic. Her producer project, Electrofunkadelica and a drag live performance persona, BB Kink, can be found on iTunes, Soundcloud, YouTube, Reverbnation and all the usual spaces.
Shaunna loves working on both corporate and art based projects, and the combination of technology with music and art. Most recently, her focus is on spatial audio, like Dolby Atmos and Envelop, and audio for 360 environments, both virtual and real. And making Zoom sound good.
Gary HalliwellArea4 Labs Inc., CEO & Chairman
Gary Halliwell has spent 25+ years building high-growth, digital data businesses including Thomson Reuters & Zoominfo. Founder & Chairman of marketing data firm NetProspex, which sold to Dun & Bradstreet for $125M in 2015.
Will HenshallFocus at Will Labs, CEO/Founder
Will Henshall is a Los Angeles based serial tech entrepreneur (5 start ups), inventor (5 patents) and music producer (5 #1 hit records). He was the founding member and main writer in the early 90s UK pop soul band Londonbeat. Their massive hit 'I've Been Thinking About You' reached #1 in the Billboard chart and was the top selling single in all major territories and won him BMI/PRS songwriter of the year. In the mid 90s, he founded San Francisco based audio tech company Rocket Network. The "DigiDelivery" media transfer system, now part of ProTools 12 Cloud collaboration, is a standard tool used everyday in pro audio production for TV, movies and music. He sold the company to Avid in 2003. His most recent start up is www.focusatwill.com, a science driven instrumental music streaming service with 2m users that helps people work more effectively when working remotely.
Dick HueyToolshed, Founder
Dick Huey moved to New York City in 1997 to work for independent label powerhouse the Beggars Group (XL Recordings, 4AD, Matador Records, Rough Trade). He created and staffed the group's new media department, determined its strategic direction, and licensed its groundbreaking catalog of world-class independent music from artists like the Pixies, the Prodigy, Throwing Muses, and many others. He retained an ongoing strategic consultancy to executive management of the Beggars Group through 2014.
He founded Toolshed in 2002, a NYC-based digital strategy, marketing, and music rights licensing service for consumer brands, media, tech, sports, and entertainment companies. Toolshed has since worked with over 350 ground-breaking artists and companies in its 14-year history, including Arcade Fire, Sufjan Stevens, Indigo Girls, Ani DiFranco, MNDR, Matador Records, Touch and Go, Merge Records, and many others.
Huey was a consultant to Spotify and led its US independent label licensing efforts prior to and during its US launch in 2011. He has also provided digital licensing and consulting services or was an early advisor to Red Bull Music Radio, SoundExchange, Jaxsta, 8tracks, The Orchard, Digital Rights Agency, Red Mountain Ski Resort, and Tunecore.
Huey is currently Head of Partnerships for the Sydney-based official music credits and metadata supply company Jaxsta, and in that role successfully delivered data partnerships with the three major labels and with independent rights collective Merlin.
He is a strategic digital consultant to the US independent record label Merge Records, and an advisor and strategic consultant to Techstars accelerator winner Paperchain.
He is a past Executive Director of the Future of Music Coalition, based in Washington DC. He is a current and original committee member of the American Association of Music (A2IM). He held a 9-year board seat at SoundExchange representing Matador Records, and has held board seats at  CASH Musicand as board chair of the Future of Music Coalition.
Huey is a USSA-certified downhill ski racing coach and committed biker and mountain biker, and also runs a farm in the Hudson Valley of NY..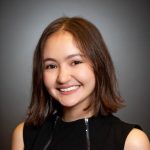 Terra Angela HurtadoCornell University, Student
Terra Angela Hurtado is a junior at Cornell University, pursuing a B.S. in Information Science. Her area of focus is data science, and her primary instrument is viola.
Laurie JakobsenJaybird Communications, President
Laurie Jakobsen has over 20 years of public relations and marketing communications experience, ranging from artist representation to startup dot-coms to major multinational music companies. In 1997, she joined the first Internet-focused record label, N2K Encoded Music, and later, she was recruited to handle all new technology-related communications at Sony Music Entertainment, including the launch of one of the first subscription music services, pressplay (now Napster). She went on to create the marketing and communications discipline at The Harry Fox Agency (HFA) in 2003. Laurie founded Jaybird Communications in 2009 to provide a full range of strategic communications services, especially focused on startups, B2B, and music-related ventures. Jaybird's current clients include the Association for Independent Music Publishers (AIMP), DDEX, Exactuals, Exploration, the NY Tech Alliance, and Soundstripe, as well as Deborah Mannis-Gardner and Wendy Day. For the past several years, she has been a mentor for NYU Steinhardt's Entrepreneurship in the Music Industry capstone course, and a member of Pipeline Angels.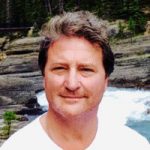 Joshua KaplanStemit, CEO and Founder
Joshua Kaplan is the CEO and founder of Stemit. The Company uses Al and Machine Learning to automatically separate stems from their 2-track stereo masters. Stemit works with majors labels such as Warner Music Group, Sony Music and distributors such as The Orchard. Mr. Kaplan's past work included the market research firm Gartner and the investment banking firm Robertson, Stephens & Co. The Company is based in Berkeley, CA. Mr. Kaplan attended The University of Michigan.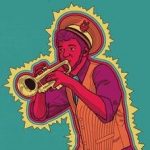 Will MagidArtist
Oakland California based Trumpet Player / Producer / Ethnomusicologist / DJ Will Magid's music is always a joyous affair. His unique style of live performance and electronic sampling seamlessly blends original music with sounds from across the globe.
Will, who studied Ethnomusicology at UCLA, has gathered inspiration from playing music on every continent except Antarctica.
His newest project is Balkan Bump, which is signed to Gramatik's Lowtemp Label. The project currently touring in Theaters across the U.S and Canada.
Will Magid's trumpet will take you to Havana in the summertime. It will take you to a West African wedding and, simultaneously, a Serbian dance club. It will take you to soul music in New Orleans, a 1920's speakeasy, then to the cusp of the end of the world, where everyone's dancing because they have nothing to lose. The trumpet will holler vibrantly no matter what. And it's a flexible instrument, well suited for his music production style with victorious leaps among sounds from the past, sounds from here and sounds from elsewhere. While he's devoted to his trumpet, Will is truly a multi-instrumentalist/producer.   The resulting pieces are buoyant jams packed with rich layers of celebratory horns, bouncing percussion, classical strings and even a bit of ambient noise.
He's had the honor to tour and collaborate with many talented artists from diverse genres of music, such as Gramatik, Poldoore, Bonobo, CloZee,  Beats Antique, Solomon Burke, Erykah Badu, Talib Kweli, Afrolicious, Pretty Lights, Kenny Burrell, Zigaboo Modeliste, Baba' Ken Okulolo,  Jeremy Sole, J-Boogie.
A collector of sounds, Will layers the familiar with the curious, building imaginary worlds somehow both strange and close to home.
Will's new project "Balkan Bump" recently signed with Gramatik's label Lowtemp. Check out the music  https://soundcloud.com/balkanbump
Will is also a founding member of Golden Bell Music, bringing the energy of a live band and the flexibility and freedom of a DJ to corporate events, private parties and weddings around the world.
Dave ParkRecombinant, CEO
Dave is CEO of Recombinant, and has been a featured speaker at SXSW, MIDEM, SF MusicTech, TEDx, Music Tectonics, and MusicBiz, as well as UC Davis, UCLA, and the McGeorge School of Law.
His work on music analysis and interactive systems is focused on mining music data to innovate new experiences for music fans, including repurposing music data as visual input, making images and ads contextually responsive to music.
Dave is also leading the development of Song AI, an interactive virtual talent platform that puts the fan in the band, enabling anyone to play any song on any instrument, expertly and improvisationally, by simple touch and motion control. Song AI is slated for 2020 release on both mobile and VR.
Prior to Recombinant, Dave was an artist manager and producer. In addition to being an early champion of Korn and Papa Roach, Dave was the original manager and co-producer of the Grammy Award-winning group Deftones.
Heather RafterRafter Marsh US, Principal & Founder
Heather Dembert Rafter has been providing legal and business development services to the audio, music technology and digital media industries for over twenty-five years. As principal counsel at RafterMarsh US, she leads the RM team in providing sophisticated corporate and IP advice (US practice) and entertainment law services (UK) to content creators, hardware and software developers, and event producers.
Heather served as Director of Legal affairs and later General Counsel for Digidesign, the audio division of Avid Technology, creator of Pro Tools software. During her time at Digidesign/Avid, she was instrumental in the company's acquisition of M-Audio and Sibelius Software. She also was counsel for Euphonix during its acquisition by Avid, as well as counsel for Imagine Research in its acquisition by iZotope, another audio industry flagship company. She is currently a Senior Strategic Advisor to MediaBridge Capital Advisors, a leading investment banking and strategic advisory firms serving the media technology industry.
She began her legal career as a litigation attorney at Gibson Dunn & Crutcher. Heather has served as Chair of the American Bar Association Section of Science & Technology Law, and is a member of the ABA's Fund for Justice and Education. She is on the board of SoundGirls.org; serves on the advisory board of WiMN, the Women's International Music Network; and on the advisory council for the Department of Music at Princeton University.
She is a graduate of Princeton University (A.B., Woodrow School of Public & International Affairs, magna cum laude) and Columbia University School of Law (J.D., Harlan Fiske Stone Scholar).
Hazel SavageMusiio, CEO and Co-Founder
Hazel is a music-tech lifer, guitarist and one half of the co-founding team at Musiio. Originally from the UK and having spent the first 6 years of her career working in the London, she spent the 5 years immediately following that working in Sydney, Australia and has spent the past 4 years living and working in Singapore.
With 14 years experience in the music industry, the majority of it specifically working for music-tech companies, she is proud to list, Shazam, Universal, Pandora and HMV as previous experience.
Jacqui Louez SchoorlJaxsta Limited, CEO and Co-Founder
Jacqui's career spans two decades across film, television and music, working for the likes of Channel 9, IF Magazine, and George Lucas on 'Star Wars Episodes II and III, Baz Luhrmann and Catherine Martin on their exquisite 'Chanel No. 5′ campaign, Amalgamated Holdings (now Event Hospitality) and EMI Music.
For the past seven years, Jacqui has been working solely on her biggest project to date, a game-changing platform and website for the music industry and fans of music: Jaxsta – the world's largest public-facing, dedicated database of official music credits. Beta testing took place at the beginning of 2017 and Jaxsta announced the soft launch of Jaxsta.com (beta) in June of 2019. In April of this year, Jaxsta announced that Jaxsta Pro will be free for at least the remainder of 2020. Jaxsta Pro is Jaxsta's B2B subscription platform devised specifically to help music industry professionals connect, create opportunities, and enhance their careers.
A regular panelist, Jacqui's speaking engagements have included the Women In Focus conference, MusicBiz Nashville, A2IM Indie Week New York, Indie Con South Australia, DIY CD Baby Austin Texas, BigSound Brisbane, General Assembly, Australian Music Week and Music Australia – Contemporary Music Roundtable Conference, All That Matters Singapore, DDEX Creative Summit Sweden, ARIA Masterclass series, Vivid Sydney, ASX Small to Mid Cap Conference, Women In Music Sydney and podcast interviews on The Future of What, Kick Ass Chicks, Fear At The Top and Short Black with Sandra Sully.
Jacqui also spends her time working as the proud Founder of Women In Music Sydney, a non-profit organisation bringing together a dynamic group of dedicated music professionals to network, learn and in the process create a supportive community.
A proud Dementia Advocate for Dementia Australia, Jacqui works with Dementia Australia as a speaker to help shed some light on the journey for those with Dementia or Alzheimer's and the family and loved ones who are on the journey.
Jacqui is a proud alumni member of CBA's (Commonwealth Bank of Australia's) Women In Focus Program and graduate of the Australian Institute of Company Directors.
Jacqui lives between Sydney and Los Angeles.
Andrew StessStessCo Consulting Group, CEO
Andrew Stess has a reputation for being a deal-closer, relationship-builder, and revenue driver for business in established and emerging technologies. He's worked in digital media, consumer electronics, automotive infotainment and technology for more than 20 years, primarily at the nexus of the music business and technology. For the past nine years, Andrew has worked with a number of different startups in business development, sales, and advisory roles through his consulting group "StessCo." Current and past clients include LyricFind, Music Story, Dash Radio, Rdio, Napster, Simbals (acquired by AdRev/Downtown), The Professor of Rock, The University of the Pacific, and TWiT.TV
Previously, Andrew was the CEO and founder of AmpliFIND Music Services and drove the company's overall strategy, innovation, and growth that led to its sale to Sony in just two years. During Andrew's prior role as the CEO of MusicIP, he helped to establish the startup as a proven B2B technology company and secured licensing deals with Disney and Memorex. He also spearheaded MusicIP's M&A efforts.
Andrew is an accomplished bass player, songwriter, publisher, and ASCAP member. He has composed music for film, radio, and television, with his songs on primetime shows on both FOX and NBC.
Sean "Sully" SullivanSoundsbySully Studios, Owner/Engineer
Sean "Sully" Sullivan is a veteran audio engineer with 25+ years of experience. He has worked as FOH engineer on a wide variety of artists tours including Rhianna, Red Hot Chili Peppers, Rage Against the Machine, and Shania Twain.
Tom TruittBuffkin-Baker, Partner
Tom Truitt serves as a Partner and is the head of the Entertainment practice at Buffkin-Baker in its Nashville office. He focuses on senior level executive placements in all areas of entertainment companies with emphasis on music, technology, and production related enterprises. In this role, Tom brings 19 years of executive recruitment experience and relationships throughout the world.
Previously, Tom founded and ran his own boutique search firm called MusicRowSearch. As well, Tom launched and runs the very successful event series called WHO KNEW. This is a bi-monthly networking event that draws over 500 people to hear highly accomplished entertainment industry executives sharing their stories, wisdom and predictions for the industry.
Tom is a graduate of the University of North Carolina at Chapel Hill and also got his MBA at Vanderbilt's Owen School of Graduate Management.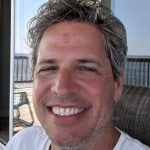 David WilsonJamKazam, Co-Founder and CEO
David Wilson is a serial entrepreneur, with exits to Google, eBay, GameStop, and Cisco. David's current startup project JamKazam is pursuing a mission to enable musicians to play together live and in sync from different locations over the Internet as if sitting in the same room. JamKazam is hosting a first-of-its-kind online music festival on Facebook this Saturday May 30, with eight bands playing 30-minute sets, with band members playing separately from their homes, yet 100% live and together via the JamKazam platform: https://www.facebook.com/events/298370014525149/. Preview video with unedited sound checks here: https://youtu.be/I-5zCQs8A6I.
Brian ZiskSF MusicTech, Executive Producer
Brian is a founder of BuzzMakers, Inc., which produces the SF MusicTech Summit, the NOLA MusicTech Summit, the Future of Money & Technology Summit and more. He is a seed investor in Chia Network, a next-wave eco-friendly Cryptocurrency and many other companies, both directly, and through funds where he is a partner. He is a Founder of CryptoTax.ai. Additionally, Brian is Board Member Emeritus of the Future of Music Coalition and a Board Member and Strategic Advisor for a wide variety of tech companies and non-profits. Brian was previously a founder of The Green Witch Internet Radio which developed Open Source Audio Solutions, and which was sold to (NASDAQ: CMGI) at the turn of the millennium.
Shoshana ZiskSF MusicTech, Co-Producer
Shoshana Zisk is the co-producer of the SF MusicTech Summit. She is also an entertainment lawyer with a wide range of experience in the music industry. Her experiences includes Interim Chief Operating Officer for In Ticketing, Business & Legal Affairs for George Clinton and his musical groups Parliament, Funkadelic and The P-Funk Allstars, and General Manager of Clinton's independent record label The C Kunspyruzy. Her previous positions include Business & Legal Affairs at BMG U.S. Latin, the Copyright Department at Motown, and A&R Administration for Island Records. Shoshana is currently the CEO of Kiddie Village, which creates award-winning childrens videos and music. She is a member of the California, New York, and Florida Bars. She earned a bachelor degree in Classical Piano Performance and Juris Doctorate (cum Laude) from the University of Miami. Shoshana was recently the Musical Director for "Rent" (the musical) in San Francisco, CA & Hollywood, California.