SF MusicTech Summit #7 took place on December 6, 2010
Past Speakers
Gabe Adiv
TuneUp Media, CEO
Avid music lover and industry leader, Gabriel Adiv, founded TuneUp Media in 2007, which has since developed the #1 selling plug-in for iTunes, with support for Windows Media Player, and has amassed over 2.5 million registered users worldwide. TuneUp was born out of the personal frustration with the shortcomings of his own digital music library; too many songs titled 'Track 01', no cover art, and no easy means of accessing additional album, artist or concert information. Everything he loved about his vinyl & CD collection was lost in translation, as the digital music industry scrambled to catch up. TuneUp not only addresses these issues, but also taps the broader digital and social media universe to create an experience far beyond anything Adiv could have found in his liner notes. Additionally, Adiv has several entrepreneurial ventures under his belt, along with a variety of roles in sales, business development and marketing, including 5 years with Gracenote. Follow on Twitter: TuneUp

Darryl Ballantyne
LyricFind, CEO
At LyricFind, Darryl is responsible for the overall strategy and direction of the company, including licensing and distribution. Darryl pioneered the digital lyrics space, successfully negotiating the first-ever mass lyrics licensing deal with EMI Music Publishing in 2005.
Darryl Ballantyne originally conceived LyricFind in 2000 with Mohamed Moutadayne and Chris Book at Ontario's University of Waterloo to be the largest, most accurate destination for lyrics on the Internet. Officially launched in 2004, the company pioneered the licensed digital lyrics space, successfully negotiating the first-ever mass lyrics licensing deal with EMI Music Publishing in 2005. Since then, Darryl has grown LyricFind to be the largest legal, licensed lyrics database in the world, with millions of licensed tracks available and thousands of lyrics sublicensing clients.
LyricFind has established licensing and content relationships with over 2,000 music publishers, AMG, The Harry Fox Agency and Rovi. The company now delivers services to over 1,000 website and mobile applications that want to enhance their music products with lyrics, including Microsoft's Bing, Rhapsody, Lyrics.com, Slacker, Shazam, Virgin Media UK, Cox Radio, and mSpot. In addition, LyricFind offers two direct to consumer mobile applications, LyricFind Lite and LyricFind Pro for the iPhone, iPad, and Android platforms.
As an authority on licensing and digital content, Darryl has spoken at industry events including SF Music Tech and Canadian Music Week. Before launching LyricFind, Darryl was Manager of Digital Development & Distribution at EMI Music in Los Angeles, where he was involved in deals with companies such as MusicMatch, Napster, and iTunes. Darryl earned a Bachelor of Mathematics with a Business minor from the University of Waterloo.
Jonathan Baudanza
Beatlab, Founder & CEO
BeatLab was founded by Jonathan Baudanza and Jeremy Gailor with the vision of enabling casual web users to create and collaborate on music with their friends.
Jonathan has deep experience in the digital music and social space, having worked at companies like Napster and Ruckus Network since 2000. In 2006 Jonathan co-founded Rupture with Shawn Fanning. Rupture, a social network for video gamers, was successfully acquired by Electronic Arts in 2008. Follow on Twitter: @jbaudanza

Jeff Beaver
Zazzle, Co-Founder and Chief Product Officer
Jeff Beaver is co-founder and chief product officer for Zazzle, the world's leading platform for quality custom products. Jeff conceived the idea and model for Zazzle together with his brother, Bobby, and father, Robert, while a student at Stanford University. Jeff worked side-by-side with Bobby to engineer the entire Zazzle website, which first launched in mid-2005. His deep passion for the online consumer directs the website experience and drives feature and product innovation. He has played an integral role in many other aspects of the company, including research and development, manufacturing, and customer service. Jeff helps to guide company direction and vision, while sharing responsibility for day-to-day operations.
Jeff holds a Bachelor of Arts degree in Economics from Stanford University.
Follow on Twitter: @zazzle

Gabe Benveniste
SonicLiving, CEO
Gabe Benveniste founded SonicLiving in 2006 out of a desire to provide
music fans with a better way of finding out in advance when their
favorite bands were touring, a convenient way to purchase concert
tickets, and a place to meet up with friends attending shows. Since
the mid 1990s, he has built several websites that blend culture and
technology, of which SonicLiving is the culmination. As the
Internet's leading concert discovery service, SonicLiving connects
music fans online and in-person through communities created around the
live shows their favorite bands play.
Prior to SonicLiving, Gabe was at Pixar Animation Studios where he
built a particular expertise creating collaborative websites that
streamlined the workflow for many of the acclaimed studio's
critical functions. During his six-year tenure there he also was at
the forefront in development of Macintosh OS X maintenance and
deployment, a process that was subsequently adopted by firms such
Genentech and others.
Gabe has spoken on behalf of Pixar at the Apple Worldwide Developers
Conference and O'Reilly's OS X Conference.
Gabe competed in the 2003 World Beard and Mustache Championship, where
his prodigious chops propelled him to sixth place (out of six) in the
first-ever sideburn contest. His work has been featured in Playboy,
MTV and Wired.

Michael Breidenbruecker
RjDj, Founder
In May 2008 Michael founded Reality Jockey Ltd. which is the publisher of the RjDj mobile applications and online music portal www.rjdj.me. RjDj is acclaimed to be one of the most innovative iPhone applications and is praised by music aficionados for being the next evolutionary step in music and music technology. Prior to RjDj, Michael co-founded Last.fm Ltd. and managed the company as CEO from 2002 until 2005.
Michael is regularly booked as speaker in international events and you will find interviews in magazines from Wired to Business Week. He is enjoying life with his family in a little village, in the Austrian Alps where you will also find him skying and snowboarding on the local mountains. Follow on Twitter: @byzo or @rjdj

Bryan Calhoun
SoundExchange, Vice President of New Media and External Affairs
As SoundExchange's VP of New Media and External Affairs, Bryan Calhoun is instrumental in reaching out to artists and rights holders, enhancing and strengthening SoundExchange's role in the music business community. Bryan was once a disk jockey for the University of Georgia's radio station, and was already active in the music business upon graduation. He went on to found a concert production company (producing Hip Hop shows in the early 90s with Cypress Hill, Tupac, Digable Planets, and many others) before moving into street promotions and retail marketing.
In 2003, Bryan founded Label Management Systems, which created business tools for indie labels and artists. He has consulted on new media issues for Kanye West, Ludacris and others including working closely with powerhouse management company Hip Hop Since 1978 (Kanye West, Lil' Wayne, Drake and Young Jeezy).

Meredith Chin
Facebook, Corporate Communications
Meredith is a Manager, Corporate Communications, at Facebook. She oversees communications for numerous Facebook products and specializes in helping music artists, managers, and labels maximize fan engagement on Facebook through best practices such as posting status updates, sharing exclusive content, publicizing concerts, and utilizing social plugins.
&nbsp
Massimo Ciociola
musiXMatch, Founder and CEO
Massimo (32) is an entrepreneur, technologist, and social music addict. He's founder and CEO of musiXmatch an exciting startup focusing on combining the power of music and meta-data creating the Largest Lyrics Official Data Base in the world. Before launching musiXmatch, he served as VP Mobile Services at DADA spa (Da.mi) and previously as CEO Iberia & Latin America . Joining in 2000, Massimo helped transition and develop DADA (formerly an ISP) into the leading mobile web media company launching operations in several countries like Spain, Portugal, South Africa, India, Argentina, Mexico, Brazil and he contribuited to the JV with Sony Music And Dada Inc. in US.
Prior to DADA, Massimo founded Wireless Solutions spa then bought by Dada in 2003. Wireless Solutions was a leading mobile apps player licensing technology and content to the most important publishers like Disney, BBC, RCS, FOX, Gameloft, and building platform like Odigo IM Sms Gateway or UMTS mobile deck for several mobile oeprators like Vodafone, Telecom Italia, Telefonica.
Today, Massimo serves on the advisory board of awesome startup like Mobnotes, Spreaker, up while he works on plans for his new startup musixMatch. Follow on Twitter: @maxciociola

Ted Cohen
TAG Strategic, Managing Partner
Integrating his widespread digital authority in music, mobile, IPTV and product & service development, Ted Cohen is the Managing Partner of TAG Strategic. In an industry that's been slow to embrace change, Cohen is the exception to the stereotypical music-exec rule. Of course, when you start a career on the road with Alice Cooper and Van Halen, you're more primed for the unexpected.
Known throughout the technology and music industries as being "part ambassador and part evangelist," Cohen was instrumental in crafting the licensing agreements upon which the Rhapsody subscription service and the iTunes Music Store were built. In his previous role as Senior Vice President of Digital Development & Distribution for EMI Music (home of artists including Coldplay and the Rolling Stones), Cohen led next-generation digital business development worldwide for this "big four" record company, which includes labels such as Capitol, Virgin, Angel/Blue Note, Parlophone and Chrysalis. During that time, EMI led the industry by embracing and exploiting new technologies and business models such as digital downloads and online music subscriptions, custom compilations, wireless services, high-definition audio and Internet radio.
In addition to seeking out, evaluating and executing business opportunities for the company on a global basis, Cohen served as both a strategist and key decision-maker for EMI's global new media and anti-piracy efforts. He worked to establish company-wide digital policies, which have provided EMI's artists and labels a substantial advantage in the digital music arena.
Prior to his role at EMI, Cohen served as Executive Vice President of Digital Music Network Inc., where he co-founded and served as Chairman of the groundbreaking Webnoize conferences. Cohen also led two highly successful new media consulting operations, DMN Consulting and Consulting Adults, attracting clients such as Amazon.com, Microsoft, Universal Studios, DreamWorks Records, Liquid Audio, Wherehouse Records/Checkout.com and various other entertainment, technology and new media organizations. Cohen also held senior management positions at both Warner Bros. Records and Philips Media.
A 30-year industry veteran, Cohen was recently elected Chairman of the Mobile Entertainment Forum Americas board, and currently chairs MidemNet, an international music/technology conference convened in Cannes each year. Cohen also serves on the NARAS (Grammy) Los Angeles chapter Board of Governors as well as the national Trustee Board, the Board of Directors for the Neil Bogart Memorial Fund, co-chairs the new media arm of the T.J. Martell Foundation, and lends his time and talents to music & technology education efforts such as the Grammy In The Schools Program.
Tamara Conniff
The Comet, Founder & CEO
Tamara is the Founder and CEO of TheComet.Com, a social media music platform. She is the former Editor-in-Chief and Associate Publisher of Billboard, and prior to The Comet served as President of Music Services for Frontline Management Group/Ticketmaster where she oversaw all non-management areas included VIP ticketing, branding, digital and merchandizing for multi-platinum artists. She notably launched the first-ever artist branded internet radio stations in partnership with Clear Channel Radio. During her tenure at Billboard, she oversaw Billboard Magazine, Billboard.com, Billboard.biz, Billboard Mobile, Billboard Conferences and Events, and helped engineer Billboard licensing and third party agreements. The youngest person and first woman to ever hold this post, profitability rose 30% under her leadership. She has been interviewed as an industry expert by such outlets as CNN, Fox News, CNBC, 20/20, Access Hollywood, Extra, A&E, The Today Show, NPR, MTV, VH1, E!, BBC Television and Canal Plus. She starred as a judge on Mark Burnett's "P. Diddy's Starmaker" on MTV and was named one of Crain's New York Business 40 Under 40.
Jan D'Alessandro
Topspin Media, Vice President, Business Development & General Counsel
Jan D'Alessandro, Vice President, Business Development and General Counsel of Topspin Media, Inc. is a seasoned internet industry executive. She ran West coast business affairs for AOL from 1995 to 2002, where her responsibilities included developing AOL's music strategy, including the acquisitions of Spinner and Nullsoft, leading many content, commerce and technology deals, and launching the philanthropy portal, Network for Good.
<br >
Prior to joining Topspin, Jan served as Vice President, Business Development and General Counsel of The Find, Inc., the leading search engine for shopping, specializing in the lifestyle goods category and prior to that, Meez, Inc., a first generation avatar company that recently merged with Pulse Entertainment. She has consulted for many Bay Area media and technology start ups and nonprofits, including MakingOf, Brand Habit, Aware Media, Summer Search and the Just Think Foundation (now One Economy).
Prior to the advent of the internet, Jan was in private practice at Brobeck, Phleger and Harrison in Palo Alto and San Francisco, CA, and White and Case in New York. She graduated with an AB from Brown University and cum laude with a JD from Georgetown University.
Jan lives in San Francisco with her husband, two children and polar lab puppy. Passions include everything from the 70s, skiing, surfing, film and a small island off the coast of Maine.

Chris Danzig
Indaba Music, Co-foudner
Chris Danzig co-founded Indaba Music in 2007 to enable artists to take advantage of radical changes happening in both technology and the music industry. As Product and Technology Strategist, Chris is responsible for researching, managing and developing Indaba Music's core product offerings. In addition to his role at Indaba, Chris has consulted for other web startups and media companies including Drop.io, Kinjunction, NBC Universal, Sony Pictures and Walt Disney Imagineering. He currently resides in New York City.
Follow on Twitter: @cdanzig
&nbsp
Carson Day
Electronic Musician
Carson Day is a San Francisco native electronic musician. He has worked in Live Sound, Sound Design and Field Recording in the bay area for the past 10 years, with extensive experience in the toy industry. Growing up in the San Francisco electronic dance music scene, Carson pursued Dj'ing at an early age. Intrigued with music production he attended and graduated from Ex'pression College of Digital arts with a Bachelors in sound arts. Carson performs regularly under various pseudonyms. His works combine classic americana/jazz/blues/rock with a catalyst of vintage synthesizers, singing, guitar playing and computer mapped multi controllers.
Del the Funky Homosapien
Hip Hop Artist
Hailing from Oakland, California comes Del the Funky Homosapien no doubt a true innovator and legend in the world of underground Hip-hop. Del got his start rapping behind his cousin, Ice Cube, as a member of his back-up band and crew. After parting ways, Del ventured out as a solo artist, making music that immediately gained attention. Del's music offered a fresh new outlook on an otherwise gangsta rap controlled California Hip-Hop scene. His viewpoint offered a more detached alternative style laced with humorous rhymes and funky beats. After securing a deal with Elektra Records, Del released two critically acclaimed albums, I Wish My Brother George Was Here (1991) and No Need for Alarm (1993). Despite record sales in the hundred of thousands, his third album, Future Development, was never commercially released. Fed up with the commercialized music industry, Del began working with his crew, the Hieroglyphics,, to create a massive independent network of Oakland based Hip-Hop. The crew began to successfully release projects under their own Hieroglyphics Emporium label. Del, joined by a talented coalition of emcees, including Pep Love, the Souls of Mischief, Casual, and Domino, went on to create a critically acclaimed album called 3rd Eye Vision (1998). With the release of the album, "Hiero" went on the road and toured incessantly, supporting the album for much of 1998. Since their inception, the Hieroglyphics crew has developed a cult like following, while giving each one of their artists the creative freedom to expand. For his next solo effort, Del demanded complete control and came out with 17 tracks of pure Del funkiness. He handled the majority of the production on the album but also collaborated with some of Hip-Hop's finest including Prince Paul and El-P (Def Jux). The album, titled Both Sides of the Brain, again garnered excellent reviews. Rolling Stone magazine commented, "Del's elastic language is the real star here. Rhyming about everything from The Hobbit to Joe Piscopo, he cements his status as rap's staunchly independent lord of the underground and perhaps the best rapper you've never heard."
Continuing to grow in popularity, Del would soon solidify himself as one of Hip-Hop's most versatile artists. Linking up with powerhouse producer Dan "the Automator" Nakamura and world-class turntablist Kid Koala, Del helped to create one of the most innovative Hip-Hop albums in recent history. Deltron 3030 received wonderful reviews (4.5 stars from RollingStone) and continued on to further secure Del's place in Hip-Hop history. The ideas and concepts born with Deltron 3030 allowed for the creation of Del's next project, the globally embraced "Gorillaz" collaboration. With Dan "the Automator" Nakamura, Blur's Damon Albarn, Tom Tom Club's Tona Weymouth, Buena Vista Social Club start Ibrahim Ferrer, and Kid Koala working together, the album was an immediate hit. Del's lead vocals on the smash single "Clint Eastwood" helped the Gorillaz sell over 5 million records worldwide.
Del has successfully released quality, critically acclaimed material for over 10 years. There seems to be no stopping him and as history has shown. Del's lyrics and wordplay are the Midas touch to his wonderful taste in production. Del the Funky Homosapien has grown from the 17 year-old protege of Ice Cube, to a crafted artist, whose hypnotic voice has transcended the norm, taking underground Hip-Hop to an even deeper level.
Rick Farman
Superfly, Co-Founder
Rick Farman began promoting concerts at the age of 17 at small clubs in New York City. After moving to New Orleans to attend Tulane University, he held a position as Promotions Manager at Tipitina's, New Orleans' legendary nightclub. In 1996, he left Tipitina's to form Superfly Presents, LLC with Jonathan Mayers and Richard Goodstone. After producing several wildly successful Mardi Gras and Jazz Fest music festivals and graduating from Tulane, Farman began working full-time with Superfly. His role in the company includes oversight of operations and publicity, talent booking, comedy programming, artist management, company development, and general management.
Aaron Foreman
Universal Music Group, Head of Digital Solutions
Interscope Geffen A&M
Aaron Foreman heads the Digital Solutions department at Interscope Geffen A&M, part of the Universal Music Group. Working with artist such as Lady Gaga, Eminem, Weezer, Nelly Furtado, Mary J. Blige and Black Eyed Peas, Mr. Foreman and his team develop expertise in emerging technologies, direct to consumer digital sales strategies, anti piracy, online marketing and advertising, mobile products and web site development. Mr. Foreman previously held similar positions at Geffen, MCA and Epic Records. He began his music industry career with REN Management, a Los Angeles based management firm, representing Incubus and other artists. Follow on Twitter: @aaronforeman
Mimi Fox
The Jazz School for Music Study and Performance, Advisor of Guitar Program
New York University, Adjunct Professor
<br >
Internationally renowned guitarist/composer/recording artist Mimi Fox has been named a
winner in 6 consecutive Downbeat Magazine international critic's polls and is one of the
most widely acclaimed jazz guitarists on today's scene.
Mimi has performed/recorded with Branford Marsalis, David Sanchez, Houston Person,
Don Lanphere, Abbey Lincoln, Diana Krall, Kevin Mahogany, Janis Siegal (Manhattan
Transfer), Joey DeFrancesco, Barbara Dennerlein, Dr. Lonnie Smith, Terri Lyne
Carrington, and fellow guitarists Charlie Byrd, Stanley Jordan, Charlie Hunter, and
Mundell Lowe. She has also shared the stage with legends Stevie Wonder and John
Sebastian and was featured on La Guitara, a special project of Vanguard recording artist
Patty Larkin.
Mimi has released eight highly acclaimed albums as a leader, including her two most
recent on Steve Vai's Favored Nations label. 2006's double CD Perpetually Hip was
hailed as a "masterwork" by scores of jazz publications.
Mimi maintains a whirlwind touring schedule, playing major festivals from New York to
Tokyo, including tours of the Caribbean, Japan, Thailand, Australia, New Zealand, and
Europe. International festivals include the Montreal Jazz Festival, The Kennedy Center,
The Guinness Cork Jazz Festival, the Perth International Jazz Festival, and the
Monterey Jazz Festival among countless others. Stateside, she has headlined at elite
jazz venues, including the Blue Note, Merkin Concert Hall, Sweet Rhythm, and The
Village Gate in New York City, the Regattabar and Scullers in Boston, Blues Alley in
Washington DC, Triple Door and Jazz Alley in Seattle, and Yoshi's and the Great
American Music Hall in San Francisco. Mimi Has appeared on numerous television
shows, including "BET on Jazz", and as a guest on many radio shows, including NPR's
"Piano Jazz" with Marian McPartland.
Mimi has also written and performed original scores for orchestras, documentary films
and dance projects while receiving grants from prestigious funders such as Meet the
Composer and the California Arts Council.
A respected and devoted educator with several popular books and CD-roms with Mel
Bay Publications and True Fire, Mimi conducts clinics worldwide and heads the guitar
department at the Jazzschool in Berkeley, and is adjunct professor of jazz studies at
New York University.
Whether delivering jaw-dropping solo sets, performing dazzling duets with sympathetic
partners, or leading a hard-charging combo, Mimi is a consummate improviser who
seizes the imagination of her listeners with her passion, soul and unerring ear for beauty.
"Mimi plays with tremendous fire, she can pretty much do anything she wants with the
guitar." – Joe Pass
Gretchen Fox
Live Nation, Vice President of Social Marketing
Gretchen Fox is Vice-President of Social Media Marketing for Live Nation, the largest live music company in the world. Fox has built engaging and rewarding experiences for live music fans throughout the social space including Facebook, Myspace, Twitter, Four Square and more. She has created compelling promotions with superstar artists including Lady Gaga, Motley Crue, Sade, and Prince along with media and brand partners including VH1, Mashable, Sears, and technology company HTC.
Prior to Live Nation, Fox was Interactive and Social Media Marketing Director at GFox Interactive where she spearheaded web technology programs and promotions for the such clients as the New York Stock Exchange, social media agency The Conversion Group, global swimming star Michael Phelps, The Ethos Alliance, Best Buy, and more. In 2001, Fox began her career as a freelance film, television and event producer where she spent five years working with multiple television properties including The Shield and She Spies and developing on-air promotions for movies including Scooby Doo the Movie and Spiderman. Fox formally entered into the world of burgeoning social media in 2006 with Silicon Valley start-up MediaZone where she was named Senior Social Media Marketing Manager. She initiated and created the first social media program for the company and created campaigns for the 2006-2007 Wimbledon Championships, The ING New York City Marathon, IndyCar Race Control properties and RugbyZone.com.
Fox studied Communications at the University of North Texas and the University of Valencia in Spain while following her passion for the social experience by analyzing data and trends at the confluence of media and technology to discover new levers of engagement and overall return on investment. Follow Fox on Twitter: @g_fox

Deanne Franklin
Audio Engineer
For nearly 30 years, Deanne Franklin has been an audio engineer. She has toured as front of house engineer (FOH) with punk bands and pop luminaries, metal acts and alt majors including: Pink, Jack Johnson, Sonic Youth, The Breeders, Natalie Merchant, Chris Isaak, Death Angel, GWAR, and the legendary David Byrne and Tom Waits.
After landing a job in a Los Angeles record store at 15, Franklin fell under music's magic spell: punk rock was it. She left high school at 17. After living for a time in the UK, Greece, and France. She returned to the United States to pursue a career in record production and audio engineering.
It was 1981 and there were few opportunities at that time for a young punk rock girl in the studios of LA. At last, a studio in San Francisco offered her a job, so she moved to the Bay Area.
During her time in the studio, opportunities arose to mix some of the bands live and shortly thereafter her live sound career took off. Franklin began honing her skills in the 1980's at wonderful venues including the The Nightbreak, I-BEAM, and Slim's. Her reputation quickly grew as a top-notch audio engineer. Before long, she found herself touring the world, mixing.
Franklin herself sums it up best: "There are 2 things that can make me feel at home: my dog Jumbo and a good old analog console! …….. But I'll take a digital one if I have to …….."
David Gibbons
Avid, GM & VP of Live Sound Systems
David Gibbons drives the product direction of the Live Systems team, a focused group within Avid chartered with making innovative audio and video products for the world of live production. In 2005, Avid created the VENUE range of digital mixing consoles. VENUE has gone on to revolutionize live sound by offering truly integrated mixing, processing, recording and playback systems that have gained rider-acceptance in the highest echelons of concert touring. In November 2010, 8 out of the top 10 touring acts in North America were using VENUE to mix their live shows, including Dave Matthews Band, Black Eyed Peas, Paul McCartney, Tom Petty, Justin Beiber, Lady Gaga, and Brad Paisley.
Prior to the creation of Avid Live Systems, David was responsible for the product strategy and product management teams driving all Avid audio product lines, including software and hardware product lines under the Pro Tools, ICON, M-Audio and Sibelius brand names. Before joining Avid in 2000, David worked as a product manager for another pro-audio company, and has been involved in the design of more than 10 digital mixing consoles for studio and live sound applications. He studied electronic and software engineering in his native Ireland, and worked as an audio engineer in London.

Lucas Gonze
MOG, Product Manager
Lucas Gonze product manages connected devices for MOG's on-demand music service. He created Yahoo Media Player while leading product management for music players at Yahoo!. He founded the playlist
community Webjay, which was acquired by Yahoo!, and he is the primary author of the XSPF playlist standard.
Greg Gordon
Pyramind, Founder & CEO
Gregory J. Gordon is the founder and CEO of Pyramind Studios. He is a producer, engineer, musician, educator and award-winning serial entrepreneur. His music and sound production credits include a long list of AAA video game and commercial clients as well as numerous album credits that include working with artists like Merl Saunders Sr. and Jerry Garcia, Rocker-T and Joan Baez, and Electronica and Dance Music artists Goddess Gaia, Dahmal and Native Budz.
As CEO of Pyramind Studios, Greg developed relations with many top industry leaders like Apple, Avid, Waves, Propellerhead and Ableton to create a premier audio production training center and Music Production Company in San Francisco (www.pyramind.com). He pioneered the integration of digital audio and video software manufacturer's certifications with comprehensive vocational training in digital music and media production, resulting in Pyramind's unique Digital Producer Certification.
In 2007 Greg was awarded the "Established Entrepreneur of the Year" by the Renaissance School of Entrepreneurship in San Francisco for which he received certificates of recognition and merit from State Assemblyman Mark Leno, San Francisco City Treasurer Jose Cisneros and California State Senator Carole Migden. Greg is also a founder and driving force behind The Flux Summit and Test Press, a quarterly topical discussion, networking event and music review panel geared towards emerging trends in electronic music production. He is the executive producer of the Test Press compilation series made up of the finalists from the quarterly events of the same name. He is also the executive producer for the official LovEvolution compilation CD and partnered with the producers of the LovEvolution Electronic Music festival in San Francisco to create the first ever electronic music scholarship fund, Beat University. He is a Diamond level member of The Game Audio Network Guild, a BMI publisher and writer and a 20-year voting member of the National Academy of Recording Arts and Sciences where he now serves as a Trustee representing the San Francisco Chapter. Follow on Twitter: @pyramind

Prerna Gupta
Kush Inc, CEO
Prerna Gupta is CEO of Khush, a company that develops intelligent music apps. Khush's first product is LaDiDa, a popular "reverse karaoke" iPhone app that uses artificial intelligence to help untrained singers create music. Prerna oversees product strategy, business development and marketing at Khush. In the past year, she has produced numerous viral music videos for LaDiDa, which have been viewed over 35 million times on YouTube. Prerna studied Economics and Computer Science at Stanford University and worked on marketing strategy at Monitor Group and early-stage deal sourcing at Summit Partners before making the move to entrepreneurship. Her favorite instrument is her voice.
Aaron Higgins
Sound Trends, Founder
Like many music technologists, musical parents first exposed Aaron to music and sound at a young age. Although he picked up the French Horn first, he was totally smitten by his first synthesizer (an Ensoniq VFX-SD). Love for electronic music kicked into overdrive while gigging as a DJ and getting his EE at Penn State. An intense interest in synthesis and audio continued from positions at ICS (a premiere PC sound card/chip company) and Microsoft to MixMeister Technology – the DJ software company he founded in 2000, and later sold to Numark International.
Fascinated by the musical possibilities of technologies developing in the mobile arena (touch, voice, portability, constant connectivity, etc.) Aaron created Sound Trends. Known for their top-selling Looptastic apps (for iPhone, iPod touch and iPad), Aaron continues to develop great-sounding, accessible and creative tools for musicians, DJs and producers.

Michael Hobson
High Resolution Technologies (HRT), CEO & Founding Partner
Michael Hobson is a founding partner and CEO of High Resolution Technologies, a
consumer electronics company specializing in high performance USB-based audio
devices. Michael has a proven track record of successful startup ventures. Michael
founded Classic Records in 1994, building it into a world-renowned position as the
premier vinyl LP Reissue Company before selling the entire operation in early 2010. In
1998, Michael founded and continues to manage TheMusic.com, co-located with High
Resolution Technologies in Hollywood CA. TheMusic.com is a diversified ecommerce
music site with three divisions. In 1989, Michael started Hobson Ultimate Sound, a High
End Audio Salon in lower Manhattan that segued into the formation of Classic Records.
With undergraduate and graduate degrees in Economics and Econometrics from the
University of Florida and University of Minnesota respectively, Michael was an assistant
professor of Economics from 1983-1985. From 1985-1989, Michael held positions
ranging from staff Econometrican to Strategic Analyst to the President at Southwestern
Bell, Bell Communications Research, AT&T and AT&T Bell Laboratories.
Ian Hogarth
Songkick, CEO & Co-Founder
Ian is the CEO and co-founder of Songkick.com. Ian graduated from
Cambridge University in 2005 with a first class degree in Engineering,
specialising in Machine Learning. He then worked for Bain & Company in
Asia and Silicon Valley specialising in technology strategy, before
co-founding Songkick.
Songkick is a site for live music fans, and is
now the second largest live music destination after LiveNation.
Recognized by Billboard Magazine as one of the Top 10 Digital Music
Startups of 2010 and voted Best Innovation in BT's 2010 Digital Music
Awards, Songkick makes it easy for fans to track concerts for their
favorite artists so they never miss them live. Songkick aggregates
artist, concert, festival, venue, and ticket information from across
60 countries, so fans can receive personalized alerts for upcoming
shows in their town and find the cheapest tickets. Fans can use
Songkick to share concerts on other social networks, and add photos,
setlists, and reviews after the show. Songkick's live music
information is distributed across a network of partners including
YouTube, Vevo, and The Hype Machine through their API. Songkick is
backed by Index Ventures and Y Combinator, as well as angels from the
technology and music industries. Ian was recently listed in Billboards
30 under 30 list and was the UK Young Music Entrepreneur of the year
2010. His first gig was Mogwai and Arab Strap at the Astoria in 1998.

Dan Kantor
ExtensionFM, Founder & CEO
Dan Kantor is the Founder & CEO of exfm, a music web service. Prior to that he founded Streampad, a social music service that was acquired by AOL in 2008. Before that he spent time at Delicious, Yahoo and Microsoft. Dan holds a Bachelor's degree in Psychology from the University of Michigan, and a Master's degree from ITP. Follow on Twitter: @dankantor

Mat Kearney
Artist
Mat Kearney is widely recognized for his Columbia Records debut, Nothing Left to Lose, which has sold over 450,000 records to date. The first single, "Nothing Left to Lose" has sold over 500,000 copies and won numerous BMI awards.
Kearney has earned 4 top 20 hits on the Adult Top 40 Chart, has toured with Keane, John Mayer, Sheryl Crow, MUTEMATH, Meiko, Cary Brothers, and Train, and headlined VH1's first ever "You Oughta Know Tour" in the spring of 2007.
Kearney's songs have appeared on the television series: 30 Rock, Dirty Sexy Money, Kyle XY, The Unit, Without A Trace, Laguna Beach, The Hills, Bones, Jericho, Friday Night Lights, Wildfire, What About Brian, South Beach, 8th & Ocean, One Tree Hill, Scrubs, The Closer, NCIS, Life Unexpected, Grey's Anatomy and The Vampire Diaries.
His most recent album, City of Black & White, released by Columbia Records, debuted on the Billboard 200 at #13.
Mike King
Berkleemusic.com, Director of Marketing
Mike King is the Director of Marketing at Berklee College of Music's online school, Berkleemusic.com. He is also the author and instructor of three online music business courses at Berkleemusic, including Online Music Marketing with Topspin. His book, Music Marketing: Press, Promotion, Distribution, and Retail came out on Berklee Press last fall. Follow on Twitter: @atomzooey
John Brian Kirby
Nonagon, Producer / Performer
Embracing a variety of musical styles, John Brian Kirby (Nonagon)'s sound is evocative, emotive, and cinematic without pretension. Employing a carefully developed combination of hand-built and off-the-shelf hardware and software, his live performances focus on real-time improvisation and manipulation of both the structure and content of his original material, mixing, mashing and reinterpreting sonic elements large and small to create wholly unique musical landscapes entirely in the moment. Follow on Twitter: @9gon
Aric Kurzman
Mobile Roadie
Originally from Chicago, Illinois, Aric Kurzman joined Mobile Roadie in November 2010 to use his expertise as a corporate strategist and attorney to drive Mobile Roadie's growth and generate new revenue streams for the company.
Aric got his first break in the entertainment business in 2003 when William Morris Agency offered him a position in its Beverly Hills mailroom. After 3 months in the WMA mailroom, Aric segued into the Non-Fiction Television Packaging Department to negotiate deals with the CBS, ABC, NBC, and Fox broadcast networks on behalf of WMA talent and producer clients. He was subsequently promoted to Strategic Planning, and worked closely with senior management to diversify the agency's business and co-found WMA's digital media practice, as well as WMA's game-changing Electronic Music Division (now known as WME EMD).
In January, 2009, Aric relocated to WMA's Miami Beach office to lead the William Morris Marketing's expansion into Latin American territories, advise corporate clients on ways to use entertainment properties to access Hispanic consumers in the United States, and help manage WME EMD.
During his tenure in Miami Beach, Aric became involved in multiple pro-bono activities including mentoring at-risk elementary students through Big Brothers Big Sisters and advising a non-profit dance music label, Musical Missionary, whose proceeds from sales go directly into school music programs.
Additionally, Aric currently holds the position of General Counsel for Primary Flight, LLC, the world's largest outdoor graffiti installation, and its associated urban fine arts gallery, Primary Projects, LLC.
Aric earned a J.D. from the University of Miami School of Law and an undergraduate degree from the University of Oregon, where he received a Bachelor of Arts in Spanish Literature and Psychology. He is a member of the Florida Bar.
Lebo
Animal Liberation Orchestra
Lebo (Dan Lebowitz) has been making music for the better part of two decades now. Lebo's specialties are guitar, lap steel, pedal steel and voice but he is also an experienced multi-instrumentalist. He is a founding member of ALO (Brushfire/Universal Records) where he plays guitar and sings. When not touring the world with ALO, he is performing with his band "Lebo" or working on recording projects in his San Francisco studio, Leboland. You can hear him on ALO's 2010 release "Man of the World" as well as Jack Johnson's latest live album "En Concert".
Mark Lemley
Director, Stanford Program in Law, Science & Technology
Director, LLM Program in Law, Science & Technology
Faculty Co-Director, Transatlantic Technology Law Forum
Founding Partner, Durie Tangri LLP
Mark A. Lemley (BA '88) is the William H. Neukom Professor of Law at Stanford Law School, the Director of the Stanford Program in Law, Science and Technology, and the Director of Stanford's LLM Program in Law, Science and Technology. He teaches intellectual property, computer and Internet law, patent law, and antitrust. He is the author of seven books (most in multiple editions) and 109 articles on these and related subjects, including the two-volume treatise IP and Antitrust. His works have been reprinted throughout the world, and translated into Chinese, Japanese, Korean, Spanish, and Italian. He has taught intellectual property law to federal and state judges at numerous Federal Judicial Center and ABA programs, has testified seven times before Congress and numerous times before the California legislature, the Federal Trade Commission and the Antitrust Modernization Commission on patent, trade secret, antitrust and constitutional law matters, and has filed numerous amicus briefs before the U.S. Supreme Court, the California Supreme Court, and the federal circuit courts of appeals.
He has been named California Lawyer's Attorney of the Year (2005), Best Lawyers' San Francisco IP Lawyer of the Year (2010), and a Young Global Leader by the Davos World Economic Forum (2007). In 2009 he received the California State Bar's inaugural IP Vanguard award. In 2002 he was chosen Boalt's Young Alumnus of the Year. He has been recognized as one of the top 50 litigators in the country under 45 by the American Lawyer (2007), one of the 100 most influential lawyers in the nation by the National Law Journal (2006), one of the top intellectual property lawyers in California (2003, 2007, 2009, 2010) and one of the 100 most influential lawyers in California (2004, 2005, 2006, and 2008) by the Daily Journal, among other honors.
Mark is a founding partner of Durie Tangri LLP. He litigates and counsels clients in all areas of intellectual property, antitrust, and Internet law. He has argued six Federal appellate cases and numerous district court cases, and represented clients including Comcast, Genentech, Google, Grokster, Hummer Winblad, Impax, Intel, NetFlix, Palm, TiVo, and the University of Colorado Foundation in 75 cases in nearly two decades as as lawyer.
After graduating from law school, Mark clerked for Judge Dorothy Nelson on the United States Court of Appeals for the Ninth Circuit, and has practiced law in Silicon Valley with Brown & Bain and with Fish & Richardson and in San Francisco with Keker & Van Nest. Until January 2000, he was the Marrs McLean Professor of Law at the University of Texas School of Law, and until June 2004 he was the Elizabeth Josslyn Boalt Professor of Law at the Boalt Hall School of Law, University of California at Berkeley.
Greg Looper
Tom Petty & The Heartbreakers, Monitor Engineer
Greg Looper is a sound engineer with over 18 years in the music industry. He currently is the monitor and studio engineer for Tom Petty & the Heartbreakers. Prior to that, he has served in a variety of roles for bands on tour and in the studio. His tour credits include Allman Brothers, Van Halen, John Mellencamp, Santana, Mudcrutch, Metallica, Keith Emerson, Scorpion, Widespread Panic and Devendra Banhart. He also has worked on the American Idol and Robin Williams tours. Greg has a wide range of audio engineering experience, both on tours at Front of House, monitors and as system tech and as a recording engineer. He enjoys working with the largest bands as well as cultivating lesser-known artists.
Prior to life as an audio engineer, Greg was in the U.S. Marine Corps stationed in El Toro, California, where he was trained as an air traffic controller. After he left the Marines, he considered pursuing a career in air traffic control for the Federal Aviation Administration only to find that there was a hiring freeze. While he was hanging out a club waiting for the FAA to contact him, a childhood friend invited him to band practice. And that was it: Greg decided he liked mixing sound as much as directing F-18 hornets.
While growing up, Greg's two favorite bands were Led Zeppelin and Tom Petty & the Heartbreakers. He's also a fan of classical music and jazz and produces some smaller bands, including Automan.
Greg was nominated for the 2010 Parnelli monitor engineer of the year. In addition, he is a voting member of the National Academy of Recording Arts Sciences (NARAS). The latest album on which he worked, Tom Petty & the Heartbreakers' MOJO, is currently nominated for a Grammy, specifically Rock Album of the Year.
Greg co-owns Bar Audio Rentals LLC, which specializes in renting recording gear to bands on tour. Bar Audio's clients range from well-known hip hop artists to rock bands.
<br >
Evan Lowenstein
Evan and Jaron / StageIt, Founder & CEO
Evan Lowenstein founded StageIt in Spring 2009 with the goal of creating a web-based platform that would empower artists to deliver and monetize the ultimate, interactive live experience. While overseeing all aspects of this groundbreaking company as CEO, Lowenstein relies on his nearly 20 years of experience in the music industry as a recording artist, award-winning writer and executive.
Most recently, Lowenstein founded and served as President of HookUp Feed, a premier social networking and mobile marketing company whose clients include The Coffee Bean & Tea Leaf, American Airlines, Domino's Pizza and Cold Stone Creamery. Lowenstein still remains involved with the company as a senior advisor.
Previously, he hosted USA Network's Character Road Trip, a weekly series providing viewers with a peek into the greatest "characters" the country has to offer. Lowenstein was also a recording and touring artist with pop/rock band Evan and Jaron who scored three Top 40 hits, including the Top 10 song Crazy For This Girl.

Jon Luini
Chime Interactive, President/Founder
Virtual Venues Network, Co-founder & CTO
<br >
Jon R. Luini has been in the trenches exploring and helping define the Internet music space since the beginning. In the 1990s he founded three companies that early on demonstrated the potential of music online: the first online music destination site (IUMA, 1993), the first online rock-n-roll magazine (Addicted To Noise, 1994), and the first webcasting company (MediaCast, 1995). Jon saw the Internet bubble inflate and explode, dodging numerous big money buyouts and attacks by hungry lawyers and in 1998 formed Chime Interactive to return to working directly with artists, management, clubs and booking agencies to define, develop and implement their digital strategies. His client list includes artists from Bob Dylan, Madonna and U2 to the Beastie Boys, Los Lobos and Joe Satriani. He was named one of the "Top 50 People to Watch in Cyberspace" by Newsweek in 1995 and most recently received a gold record for his digital strategy and video directing contributions with the band Chickenfoot (Chad Smith, Joe Satriani, Michael Anthony, Sammy Hagar), whose debut album went gold in 2010. Jon lives in Santa Cruz, California with his wife, 2 kids and expanding cat, and plays & records music whenever he is able.

Cecily Mak, Esq.
Rhapsody International Inc., Vice President & General Counsel
Mak provides strategic counsel and legal direction across Rhapsody's entire business, from its corporate & business development activities to its label
relations and music publishing efforts. In addition to structuring, negotiating and drafting in and outbound content and technology licensing agreements for the
company's digital music business, she provides regular counsel to various teams with regard to the company's product innovation and development.
Mak is an intellectual property and entertainment attorney with senior in-house and top-tier law firm (transactional and litigation) experience. She has been with
Rhapsody since 2004, initially as part of RealNetworks and then in connection with Rhapsody America, its joint venture with Viacom's MTV Networks. She
played a key role in Rhapsody's spinoff into an independent company in early 2010.
A fifth-generation San Franciscan and a graduate of the University of California's Hastings College of the Law, Mak is a frequent public speaker and regular
contributor to a range of music magazines, legal periodicals, and releases from the International Association of Entertainment Lawyers. In addition, she
co-authored "Music Law in the Digital Age," a book released in early 2010 by
Berklee Press, the publishing arm of the Berklee College of Music, and currently teaches Digital Media Law at UC Hastings.

Raul Malo
Recording Artist
<br >
Raul Malo, is an American singer, songwriter, guitarist and record producer. He was the lead singer of The Mavericks, a Grammy Award and CMA Award winning alternative country music band, and co-writer of many of their singles. Since the Mavericks disbanded in the early 2000s, Malo has pursued a successful solo career, which included his collaboration with members of Los Lobos, Rick Trevino and others in the Latin super-group Los Super Seven. Raul Malo's newest album Sinners and Saints, released in October 2010, is the most intimate, honest and complex album he has made in an already distinguished career.

Raul Malo will be performing live at 8pmat Yoshi's Jazz Club in San Francisco immediately following the SF MusicTech Summit, in the concert hall next to our Official After Party also at Yoshi's!
Click here to buy tickets.
Ronald Mannak
Yobble, Co-Founder
Ronald loves to create gadgets and electronic toys that make the world a (slightly) more fun place. He created Amazon's #1 best selling music toys that received the perfect 5/5 average user rating. Ronald also created the innovative iPhone beatbox app that Apple co-founder Steve Wozniak demonstrated on YouTube. Follow on Twitter: @ronaldmannak
Larry Marcus
Walden Venture Capital, Managing Director
Larry is a Managing Director at Walden Venture Capital, A San Francisco based venture capital firm that focuses on "sprout stage" investments (post product or technology development), with mass market potential and powered by breakthrough technology / methodologies. Larry lead the first venture capital round in Pandora to focus the company on developing and launching it's own consumer facing service powered by the Music Genome Project. Other investments include SoundHound (mobile music search leader) powered by its own Sound2Sound Search Science technology, Root Music (helping bands make the move to Facebook with its BandPage product), Telekenex (voice and data services), Terayon (early innovator in broadband IP and cable modems) and Comedy.com (purveyor of funny). He serves on the Board of Directors of Pandora, SoundHound, Telekenex, and the Jazz School in Berkeley, CA among others. He is an advisor to Dealmaker Media (early stage focused events).
Prior to joining Walden in 2000, Larry was a leading equity research analyst at Alex. Brown / Deutsche Bank and Robertson Stephens & company, both in San Francisco where he backed companies at early stages of adoption that would eventually achieve mass market success, including Netflix, CBS Marketwatch, Maxis, Women.com, Terayon, Edmark, Activision and Spectrum HoloByte among others. Operating experience includes product and marketing consulting for both Digidesign and Maxis, media planning at a major New York ad agency and general management in computer services retail. Follow on Twitter: @cyberlar
Lee Martin
SoundCloud, Experimental Development
<br >
Lee has worked on campaigns for artists such as Them Crooked
Vultures, Jimmy Eat World, Beck, and Foo Fighters. He has recently
joined the SoundCloud family remotely from Los Angeles with the role
of "Experimental Development." In addition to helping with business
development in the US, Lee will be helping artists, bands, and labels
to build epic things on the web. The resulting code for these projects
is then made available to the SoundCloud community.
Sari Martin
Vocoo / ICR, Senior Account Director
Sari Martin is a public relations and communications specialist representing Vocoo. As a Senior Account Director at ICR, a public relations and investor relations firm based in CT, Sari leads public relations efforts for a variety of technology, business and retail clients, helping them generate media attention through strategic media relations campaigns. As part of the public relations team for Vocoo, Sari is debuting the company's exciting new social music platform and technology at SF Music Tech 2010.

Rachel Masters
Red Magnet Media, Partner and Co-Founder
Rachel Masters is a Partner and Co-Founder of Red Magnet Media, which helps Artists such as Linkin Park and Duran Duran and media companies
like Hearst Corporation build effective digital strategies and communities. Previously, she held the role of Vice President of Strategic Relationships at Ning, managing over 300 branded social networks with partners like 50 Cent, The Collective, Radiohead, Good
Charlotte and Warner Brother's Telepictures. Prior to Ning, Rachel was the Associate Director of Strategic Relationships and Business
Development at Warner Music Group, where she launched new relationships with innovative digital media companies like YouTube.
Rachel has also worked as an Associate at StarVest Partners, L.P., a New York-based venture capital fund, and as a television producer at
Cablevision, Fox and MTV Networks. She holds a B.A. from Brandeis University, where she was named a University Scholar and graduated cum
laude and with High Honors. Rachel received her MBA from New York University's Stern School of Business. Follow on Twitter: @redmagnetmedia
Tamara Mendelsohn
Eventbrite, Director of Marketing
Tamara leads marketing for Eventbrite; focusing on customer acquisition, retention, and branding. She is passionate about spreading the good word for Eventbrite and the magic of bringing people together through events. She is equally obsessed with the power of social media and believes that technology changes everything.
Prior to Eventbrite, Tamara was a senior analyst with Forrester Research, an independent technology research and consulting firm. As an expert on eCommerce technology, multichannel retail, and trends in how consumers integrate technology into shopping, Tamara authored research reports and worked with both retailers and technology vendors to help them shape their strategies. She spoke regularly at industry events, sat on the advisory boards of several industry associations, and has been quoted in top newspapers and journals.
Tamara is a graduate of MIT Sloan School of Management and received her bachelor's degree in comparative literature and economics from Wellesley College.
Michael Merhej
Audiogalaxy, Founder
While a student at the University of Texas at Austin, where he received a degree in Computer Science, Michael started and ran the former Audiogalaxy peer-to-peer file-sharing service. After Audiogalaxy was shut down in 2002, Michael founded and led
FolderShare, which was later acquired by Microsoft and became Windows Live Sync. These days, Michael is hard at work with the new Audiogalaxy team making the best music service possible for today's
music lovers.
Ryan Merket
Appbistro, CEO/co-founder
Ryan Merket is an interactive creative specializing in social media, and 3rd party social applications. Ryan is currently the CEO/co-founder of Appbistro, which launched May 24th at TechCrunch Disrupt in NYC.
Ryan was previously part of the Facebook Platform Marketing team, where he was a Developer Relations Manager on the Facebook Connect team.
Before Facebook, Ryan worked as a Senior Social Designer for CBS Interactive in San Francisco, CA, sfwhere he built Facebook applications, and helped launch the first ever public facing Facebook Connect implementation, on CBS's TheInsider.com.
Ryan also co-founded Ping.fm in December 2007 (acquired by Seesmic in 1/2010), a website application that allows users to blast a micro-blog to nearly all social networks and micro-blog services (such as Facebook, Myspace, and Twitter). Follow on Twitter: @merket
John Meyer
Meyer Sound Laboratories, President & CEO
For over four decades John Meyer has been influencing the way audiences hear sound beginning in 1967, when he assembled a high-fidelity amplification system for Steve Miller's performance at the legendary Monterey Pop Festival. Two years later John invented the Glyph, a low-distortion loudspeaker system, which attracted the attention of musicians including Pink Floyd, Janis Joplin and Frank Zappa, and led to a position as in-house loudspeaker designer at San Francisco's McCune Sound Service. In the early 1970s, John helped establish an acoustics laboratory at the Institute for Advanced Musical Studies in Switzerland, where he conducted research on low-distortion horns and integrated, large-scale loudspeaker systems. In 1979, after returning to California, John and his wife, Helen Meyer, founded Meyer Sound Laboratories, Inc., where, to this day, he oversees research and development of new products at the company's Berkeley headquarters.
John and Meyer Sound have received 40 patents including for the revolutionary Trapezoidal Loudspeaker Cabinet, the MSL-4 Self-Powered Loudspeaker System, and the SB-1 Parabolic Long-Throw Sound Beam to name a few. Additionally, the company has issued many innovations that have defined and evolved sound reproduction in the areas of live sound with self-powered technology; in theatre where the UPA-1P loudspeaker has become ubiquitous on Broadway, the West End and in Cirque du Soleil productions. John has focused on utilizing digital technology to create extraordinary new tools for sound engineers, musicians and architects alike, such as the revolutionary Constellation acoustic system. Most recently, John's interest in cinema sound has led to the development of the Cinema EXP line of products designed to bring power and clarity to the reproduction of movie soundtracks.
John has worked closely with artists ranging from the Grateful Dead to the late Luciano Pavarotti, as well as with pioneering theatrical sound designers Abe Jacob and Jonathan Deans; and with such prestigious world-class venues as Carnegie Hall and Royal Albert Hall. John is the proud recipient of the Audio Engineering Society's Silver Award and the 1992 R&D 100 Award from R&D Magazine for SIM System II. Golden Strings of the Sarode, a recording he engineered was nominated for a Grammy in 2007, and John has appeared on several episodes of the Discovery Channel's "Mythbusters," including "Duck Quack," "Glass breaking," and the infamous "Brown Note" episode.
A staple in Broadway and West End productions (Phantom of the Opera, Wicked, Rock of Ages), in world-class performing arts centers (Berlin Philharmonie, The Colosseum at Caeser's Palace), and on international tours (Star Wars in Concert, Dave Mathews Band, Metallica), Meyer Sound products can be heard around the world. Follow on Twitter: @meyersound
Thomas Meyer
Director of Marketing, Earned Media
Meyer has lead PR, social and community strategies at Sonos since the company first surfaced in June 2004. Before joining Sonos, Meyer spent more than 8 years on the marketing agency side, promoting and introducing new products and services in the digital entertainment from companies including SIRIUS Satellite Radio, Texas Instruments, Microsoft and more.

Adam Mirabella
Ovi Music Services for Nokia, Global Director
Adam Mirabella is the Global Director of Ovi Music Services for Nokia. He manages music retail sales and operations worldwide for the company whose music services consist of "Ovi Music Unlimited" and Nokia's A La Carte digital music stores which are live in thirty five markets around the world. Adam is also a member of Nokia's global music management team.
Previous to his appointment at Nokia, Adam was the Senior Vice President and General Manager of US Digital sales for Global Digital Business unit of SonyBMG. He oversaw all of the account relationships (iTunes, Amazon.com, Verizon, AT&T, Microsoft, WalMart.com, and Napster and others) for SonyBMG's digital, video and wireless retail partners.
Adam has been at the forefront of online music retail since 1997, when he was the Vice President of Online retail Development for Atlantic Recording Corp. (a division of the Warner Music Group). After which, he managed the e-Commerce team for the Warner Music Group and was responsible for all digital retail strategy and execution.

Moldover
Controllerist
If technology and music are your life, brace yourself – Moldover is about to reformat your soul. Hailed by 700,000 YouTube viewers as "The Godfather of Controllerism", Moldover is a new breed of music icon. Combining the charisma of a rock star, the mad genius of a basement inventor, and the radical inclusiveness of the DIY internet generation, Moldover is "literally throwing away the rule book and reinventing the wheel" (Remix Magazine). Witness his balls-to-the-wall live show at a club, experience his multiplayer music installations at a festival, or pick up and play the light theramin packaging of his debut album and understand why the next paradigm for music is a one-man-brand called Moldover.
Since the release of his long-awaited debut album in 2009, Moldover has become a viral internet phenomenon. This all-original compositional masterpiece lays a bed of electronic brain-dance and funk-infused rock, beneath lingering, soulfully melodies. His award winning album artwork redefines what it means to "play" an album- the packaging IS a musical instrument. Presenting an answer to declining record sales, industry icon Bob Lefsetz suggests "How about that guy Moldover, with the theremin built into his CD case?" Press the button and wave your hand in the air to create and endless array of giggle-inducing bleeps, bloops, and whomps. Sonic State's Mark Tinley calls it "utterly brilliant" and Engadget senior editor Thomas Ricker simply says "you will believe".
Moldover's success as a producer and performer comes only after years of work founding the principles of controllerism. This new cultural movement, now the most quickly growing force in electronic music, is an ingenious and accessible formula for live sound manipulation: Computer + Controller = The New Instrument. Moldover fuels this new craft by designing completely new kinds of music controllers. His multi-player music jamming station "The Octamasher", tours to music festivals, college campuses and private parties, putting controllerism into the hands of everyone. His commercially available performance controller, "The Mojo" combines elements of traditional instruments, DJ hardware and video game controllers, offering unparalleled ergonomic tactility to other serious controllerists. Next on the horizon is a new multiplayer instrument called "The SyncoMasher" and a Do-It-Yourself version of Moldover's hacked up performance monster, "The Frankentroller".
Currently Moldover is touring the US and Europe in support of his self-titled album. Uniting his talents as a musician, artist, and inventor, he is an emissary of controllerism culture, and an evangelist for self expression and inclusiveness. Find more of Moldover's ever-accelerating innovations at moldover.com.
Mike More
Headliner.fm, CEO & Founder
Mike More is a serial entrepreneur with over 18 years experience in the media industry as a CEO, digital media executive, producer, song writer and publishing executive.
Recognizing the seismic shift taking place within the music industry, in 2009 More founded Headliner.fm, the largest real-time social media promotion exchange for bands and labels. Headliner allows bands and artists to reach similar new fans on Facebook, Twitter and MySpace by trading status-updates. Leveraging his knowledge as both an digital media executive and music publisher, More developed Headliner in response to the movement away from traditional means of music promotion and marketing on terrestrial radio, MTV, the static web, email marketing and towards the massive growth of the real-time social web on services like Facebook, Twitter and MySpace.
As CEO and Founder of Headliner More over sees the day-to-day operations of the company, technology and product development. Headliner is used by over 27,000 bands and reaches over 103,000,000 social media music fans: 4.5 million daily. Artists from Rob Thomas, 3OH3, T-Pain, Dolly Parton, The Hives, Redman, Diddy, Akon, Weezer to 1000's of other artists are using Headliner on daily basis to promote their new music releases, shows and other events on Facebook, Twitter and MySpace.
Prior to creating Headliner, More founded Nabbr.com. Under More's management Nabbr grew from 0 to over 400 affiliate websites, reaching 42 million unique visitors each month and become the 9th largest video network in the US according to ComeScore video Metrix. The Network was instrumental in breaking a number of contemporary hit makers including We The Kings, Jonas Brothers, Beyonce and Katy Perry, as well entertainment properties from Paramount Pictures, CW Television, MTTV, Columbia Pictures and others.
Prior to creating Nabbr, More founded and led a highly successful music production and publishing company that generated over $20,000,000 worldwide. The firm's publishing division has had its copyrights recorded by artists including Don Henley, Britney Spears and Garth Brooks among others.
Additionally, Mike sits on the advisory board of Dream Tiger Partners a NYC based seed fund for media focused technology start-ups. A recognized industry leader, Michael speaks about social media at various conferences and universities globally. Additionally, Michael is and advisory to various traditional entertainment media companies.
More holds various music publishing copyrights and is a voting member of the Producers & Engineers wing of the Recording Academy (N.A.R.A.S.)
Follow on Twitter: @mikemore

Brenden Mulligan
ArtistData, President/Founder
Sonicbids, VP Strategic Development
Brenden Mulligan has seen the music industry from almost every angle. Throughout his career, he's worked as a label exec, manager, agent's assistant, promoter/talent buyer, and tour manager. In 2008, he launched ArtistData to help artists manage the overwhelming number of online resources continually appearing online and offline. Today, tens of thousands of musicians use ArtistData to simultaneously publish information to over 20 social networks and concert databases, as well as print tour documents and alert local press about upcoming gigs. Mulligan continues to innovate in the music industry and create products that help musicians take the next steps in their careers. Follow on Twitter: @bmull
Ashwin Navin
i/o Ventures, Partner / Flingo, Founder
BitTorrent, Former President and Co-Founder
Ashwin Navin is a Partner at i/o Ventures. Formerly, Ashwin was the President and Co-Founder of BitTorrent, Inc. He joined Bram Cohen, the inventor of BitTorrent, in 2004 and reportedly handled business and company-related matters while Cohen focused on engineering and product development. According to a post on his blog, Navin has resigned from BitTorrent in order to focus on his new venture Flingo, and his new venture capital fund i/o Ventures.
Before BitTorrent, Navin worked at Yahoo! from 2002 to 2004 in its Corporate Development group which handled corporate strategy and acquisitions. Before Yahoo!, Navin worked on Wall Street with Goldman Sachs and Merrill Lynch both as an investment banker and research analyst. Navin is a 1999 graduate of Claremont McKenna College with a dual B.A. in Government and Economics.
In 2000, Navin helped start a technology-based financial services company called Epoch Partners. Epoch was essentially the investment banking arm of several online stock brokerages including Charles Schwab, Ameritrade, and TD Waterhouse. Epoch Partners was eventually acquired by Goldman Sachs in 2001.
Navin reportedly evaluated Cohen's invention for Yahoo! in 2004. Although it was a notable development for the Internet, BitTorrent was widely considered to be the bane of the film industry, because it made the cost of transferring large files, including pirated movies, negligible to the end user.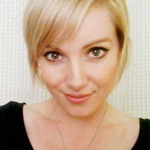 Jolie O'Dell
Mashable, Social Media & Tech Reporter
Jolie O'Dell is Mashable's Social Media and Tech Reporter. In the past, O'Dell has worked for ReadWriteWeb, on newspapers, on magazines, for book publishers, for serial entrepreneurs, on startup teams, at advertising and marketing agencies, and for enterprise blogs and websites. O'Dell has a B.A. in Media Studies from Shenandoah University. Follow on Twitter: @jolieodell
&nbsp
Milt Olin
Altschul & Olin, LLP, Partner
Milton Olin is a founding partner in the Los Angeles Firm of Altschul & Olin, LLP where he practices Entertainment, Internet & Intellectual Property, and Business Law. The Firm's clients include both firmly established and start-up companies, as well as individual entrepreneurs, executives, and entertainers.
Immediately prior to founding the Firm in 2004 with his partner David Altschul, the former Vice-Chairman of Warner Records, Milt was Senior Counsel to the national law firm of Manatt Phelps & Phillips where he was recruited from his role as Managing Director of Strategic Counsel, a New Media rights consulting firm. Prior to that, Milt was COO of the original Napster, where he was ultimately tasked with obtaining licenses for the proposed Bertelsmann-backed, licensed peer-to peer service.
Milt came to Napster following his efforts in launching FirstLook.com, a company initially funded by Kleiner-Perkins and Idealab! That provided targeted marketing services on the intertet for music, movies, television programming and videogames. That effort followed Milt's 14-year career at A&M Records, where he rose to the level of Senior Vice President of Business & Legal Affairs and was responsible for all legal and business aspects of the company prior to the consolidation of A&M in the wake of its acquisition in 1999 by Vivendi/Universal.
Milt began his career as a lawyer in the Los Angeles firm of Mitchell, Silberberg & Knupp, where he was an equity partner and practiced Entertainment Law. He holds a Juris Doctor degree from UCLA where he was awarded membership on the UCLA Law Review, and Bachelors of Arts degrees awarded with High Honors in Sociology and Psychology from the University of California at Santa Barbara.

Michael Papish
Rovi Corp, Product Development Director
Michael serves as a product development director of Rovi Corporation. He is responsible for leading the Rovi search and recommendations R&D team and helping guide the strategy for recommendation technology in Rovi-powered user experiences. Prior to Rovi, Michael was CEO and co-founder of MediaUnbound, Inc. (the assets of which were acquired by Rovi in March 2010). From 2000 to 2010, Michael grew MediaUnbound into a profitable entertainment content recommendation technology company which licensed solutions to Global 1000 companies such as Terra Networks, MTVN/Viacom, Ericsson and Motorola.
Michael has been invited to speak on and moderate numerous industry panels around the world. He has testified in front of the U.S. Copyright Office on issues regarding webcasting and digital music. Michael serves as a Special Adviser to the Taskforce on Recordkeeping in Noncommercial Webcasting and acts in a pro-bono capacity as policy and technology adviser for WHRB, Harvard's undergraduate radio station. He eventually graduated from Harvard University with an A.B. in Astrophysics and Philosophy.

Chris Phenner
Thumbplay, EVP Business Development
Chris Phenner is EVP Business Development at Thumbplay, working since 1995 with
software, digital media and online subscription services. Chris is responsible for driving new customers via Integrated Partnerships, including exclusive relationships Thumbplay
has with AOL, Clear Channel, Comcast, MSN & iLike, in addition to all mobile app store channels.
Chris also leads content licensing, securing more than 10 million tracks from all major labels, and more than 35,000 independents. Chris leads Thumbplay OPEN, enabling the
self-service creation and promotion of mobile content by musicians, visual artists and site developers via APIs, feeds and widgets, driving over 10,000 partners to Thumbplay.
Prior to Thumbplay, Chris was Director of Business Development at Audible, Inc., Business Development Manager at CNET Networks' Download.com and Director of Business Development at Napster (1.0). Chris was also business development manager
at RollingStone.com and in marketing with Spyglass, Mosaic's original licensor.
Chris has a B.A. in Political Science from Miami University, and an MBA from a dual-degree program with U.C. Berkeley and Columbia University, and is the original author
of the "business development" article on Wikipedia. Follow on Twitter: @thumbplayinc
Sean Porter
Ticketfly, SVP Technology
Sean Porter oversees the technology group at Ticketfly, where his team works diligently to provide the best marketing and ticketing tools for live event promoters. Prior to joining Ticketfly he built Gigbot Pro, the first integrated marketing and ticketing system for live music. His 12-year old-self is amazed that he actually gets paid to build software that helps people find out about and go to great rock shows.
Todd Porter
Goodby, Silverstein and Partners
Todd Porter has been working at Ad agency Goodby, Silverstein and Partners for the past ten years. He's placed many of his favorite artists in commercials and also produced a few campaigns for the Superbowl. He became Goodby, Silverstein & Partners first ever music supervisor + producer a year ago and is very, very busy.
He hopes he can help bands make a living by giving them infusions of cash from multinational conglomerates.

Jeff Price
TuneCore, Founder, CEO, President
On January 26th, 2006, Jeff Price launched TuneCore, the largest distributor of music, artists and labels in the world.
Jeff also co-founded and was GM / President of the New York based independent record label spinART records for nineteen years, the first record label in the music industry to offer its catalog of releases via paid download as mp3s. The label had strategic relationships with Sony, Warner Bros., Sire, Polygram Music Publishing and others.
From 2004 to Present, Jeff contributed to the founding charter and organization of The American Association of Independent Music (A2IM) – a non profit non-governmental trade organization representing the interests of its independent label members. Prior to that, Jeff worked with EMusic, contributing towards their initial business model and successful fundraising.
Heather Rafter
RafterMarsh US, Attorney
Heather Rafter founded her law firm, RafterMarsh US, after 14 years of experience in the audio industry as Digidesign's General Counsel. RafterMarsh US, in conjunction with RafterMarsh UK, offers legal services to the pro audio, music technology and entertainment industries. The firm represents a variety of clients ranging from start-ups to well-established companies, including Universal Audio, Antares, Ableton, UJAM, Euphonix (through its sale to Avid), Imagine Research and Creative Allies.
From 1994 through 2008, Heather served as General Counsel of the Audio division of Avid Technology, Inc, which included Digidesign, the creator of the Grammy and Oscar award-winning Pro Tools digital audio system. In this role, she also oversaw the legal affairs of M-Audio (Los Angeles), Sibelius (London) and the Advanced Instruments Research Group (Germany).
Heather is active in the American Bar Association and served as Chair of the 7000-member Section of Science & Technology Law. She also chaired the Barristers' Intellectual Property Committee of the Bar Association of San Francisco. Her firm provides pro bono legal services to the Women's Audio Mission.
She received her undergraduate degree from Princeton University and her J.D. from Columbia Law School. Heather is the co-owner of Bar Audio Rentals, which rents recording gear to bands on tour, including Jay-Z, Tom Petty & the Heartbreakers, Santana and John Mellencamp.

Raj Ramayya
Composer / Producer
Indo-Canadian Singer/Composer/Lyricist Raj Ramayya has been a consistently strong force on the international music scene. Featured as a guest singer/composer with several distinguished artists ranging from Yoko Kanno (Gundam, Cowboy Bebop, Wolfs rain) Tatsuya Oe (Captain Funk, Hotei) Chris Mosdell (Eric Clapton, YMO) songwriting guru Ron Sexsmith and a host of others.
<br >
Ramayya's film scoring projects have won him one SIMPIA motion picture award for "Best Canadian Soundtrack" featuring his Electronic-Indian-Fusion music project entitled "Bhang Lassi". Bhang lassi is featured on the multiple Gemini award winning Docu-Drama "Cosmic Current" and released on Dynastic records Japan with an upcoming release on major Japanese label Victor Entertainment.
With over 250 TV commercial co-writing, writing and singing credits to his name Ramayya is also an instantly recognizable as the composer/voice for several well known products ranging from Asahi beer and KFC to Volvic, Toyota and Coca Cola. Ramayya is also known for his involvement with projects such as game giant Konami's hit series Rythmania, Sega "Racer", Anime cult movie "Cowboy Bebop" and many more.
Ramayya's personal musical projects such as the internationally acclaimed Indian influenced folk rock band The Beautiful Losers have had song placements on several of MTV America's reality shows such as "Pimp My ride" and "Two A Daze" as well as having opening slots for acts such as The Indigo Girls, Matt Nathanson and Coldplay. Ramayya's recent activities include arrangements and singing for Disney classic song mobile contents including a remake of "Alice in Wonderland". Collaborations with well known Japanese DJ Yoichiro Itoh AKA Akakage for Universal Music and Internationally renowned house music artists Studio Apartment, who have remixed for the likes of Black Eyes Peas. "Strawberry Rainbow" is the top 10 charting single. For song samples and more information please visit www.thebeautifullosers.net.
Ty Roberts
Gracenote, Sr. Vice President & Chief Technology Officer
Ty Roberts is widely recognized as one of the inventors of enhanced CD technology and is accredited with producing the industry's first enhanced CDs. He joined Gracenote in November of 1998 after the company acquired ION, a multimedia and music technology company that he founded in 1993. Roberts serves as Gracenote's chief technology strategist, providing technology direction and overseeing the creation of products and services that leverage the power of the Gracenote database to deliver information services.
While at ION, Roberts produced the recording industry's first enhanced audio CD titles, including David Bowie's "Jump" and "Headcandy" from Brian Eno. He was the company's lead technologist and innovator in adding multimedia content to traditional audio CDs. ION was also widely recognized as a leading provider of enhanced CD production tools utilized by recording and multimedia development companies. In September 1993, Bertlesmann Music Group created the first interactive record label after acquiring a 50 percent interest in ION. Prior to founding ION, Roberts was a founder and senior manager of LightSource, a software development company that produced multimedia and graphics editing software. Previously, he was a senior engineer at Pixar, where he created several award winning, Apple-based music applications including "Studio Session" and "Jam Session." Follow on Twitter: @gracenotetweets
Ian Rogers
Topspin Media, CEO
Ian Rogers, Chief Executive Officer of Topspin, is a music and technology industry veteran with roots in defining the way artists and consumers promote and experience digital media online. Rogers has been building digital media applications since 1992. He created one of the first music-related Web sites and built many of the original promotional sites for the music and movie industries.
Prior to joining Topspin, Rogers was Vice President and General Manager of Yahoo! Music and Yahoo! Video, overseeing the development of the world's #1 Music Web site, Music.Yahoo.com as well as LAUNCHcast radio and the Yahoo! Music Unlimited subscription service. Before joining Yahoo!, Rogers was founder, president and CTO of Mediacode, a media software developer responsible for an early "music in the cloud" service which was acquired by Yahoo! in 2003. He was CTO at rVision, one of the first Web design firms, then part of Nullsoft, an early leader in the digital music revolution and makers of Winamp, SHOUTcast, and Gnutella. Rogers was the President of New Media for the Beastie Boys' record label and lifestyle brand Grand Royal responsible for many digital music firsts. Follow on Twitter: @iancr
Jason Ross
The Bowery Presents, Head of Media + Sponsorship
Jason Ross is the Head of Media + Sponsorship at The Bowery Presents. TBP is the leading independent concert promoter in New York City. Jason oversees strategic media partnerships and event sponsorship across all TBP rooms and festivals. The Bowery Presents produces over 1,200 concerts at 28 venues in NYC and the surrounding area – six of which are exclusively owned or booked by The Bowery Presents, including Terminal 5, recently rated the #1 ticketed club in the world by Pollstar.
Jason stewards all original content production and programming for The Bowery Presents as Principal and Executive Producer at Show Cobra, a boutique media agency that he founded in 2006. Show Cobra specializes in a range of turnkey production services including live events, live streaming, original television & web series, and documentary films. Show Cobra's recent clients include: IFC, Porsche, Virgin Mobile, American Express, Converse, Heineken, SPIN, Emusic, and Ketel One.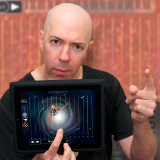 Jordan Rudess
Dream Theater, Keyboardist / Wizdom Music, Founder
In a career that spans almost three decades, Jordan Rudess has performed and/or recorded with the Dixie Dregs, Jan Hammer, Annie Haslam's Renaissance, Liquid Tension Experiment, Paul Winter Consort and David Bowie, and he appears on over 40 other recordings by numerous other artists. But it was not until the readers of Keyboard Magazine voted him 1994's Best New Talent in the Overall Best Keyboardist category after his first solo release Listen did he gain national attention.
Since 1999, Jordan Rudess has been an integral member of and creative driving force behind Dream Theater, one of the most critically acclaimed progressive hard rock bands in the world with over 10 million units sold. Jordan appears on six Dream Theater studio CDs and three Dream Theater Live CDs and DVDs, and his own eight solo albums, including a complete CD of Christmas Music.
As gifted in the application of technology in both recording and performance as he is the art of the keyboard, Jordan became fascinated with the iPhone upon its release and in no time was using it as a live performance instrument. His use of the iPhone was so revolutionary, the San Francisco Chronicle featured Jordan in a front-page cover story in September 2009.
In June 2010, Jordan, launched his iPhone/iPad music creation app development company; Wizdom Music. The first app, created with programmer Kevin Chartier MorphWiz, shot to the #1 spot on iTunes in the USA and other nations within a few days of its June 18, 2010 release. By October 2010, it was chosen "Best Music Creation App" in the first-ever Billboard Music App Awards, produced by Billboard Magazine.
David Mash, Vice President for Technology and Education Outreach, Berklee College of Music, called MorphWiz "a 5 Star app," that is "deep, powerful, sounds great, stable and well thought-out," and "a very satisfying musical experience!"
Expect more amazing musical creation and entertainment apps of all varieties from Wizdom Music in the not-too-distant future and Dream Theater begins production on their eleventh studio album in January 2011.
David Meerman Scott
Author, Marketing Secrets of the Grateful Dead
David Meerman Scott's book The New Rules of Marketing & PR opened people's eyes to the new realities of marketing and public relations on the Web. Six months on the BusinessWeek bestseller list and published in more than twenty languages, New Rules is now a modern business classic. Scott's popular blog www.webinknow.com and hundreds of speaking engagements around the world give him a singular perspective on how businesses are implementing new strategies to reach buyers. He is co-author with Brian Halligan of Marketing Lessons from the Grateful Dead: What Every Business Can Learn from the Most Iconic Band in History.
Scott graduated from Kenyon College in 1983 with a BA in Economics. After early jobs as a clerk on several Wall Street bond trading desks, he worked in the online news and information business from 1985 to 2002. He held executive positions in an electronic information division of Knight-Ridder, at the time one of the world's largest newspaper companies from 1989 to 1995. He was based in Tokyo from 1987 to 1993 and in Hong Kong from 1993 to 1995. He moved to the Boston area in 1995 and joined Desktop Data, which became NewsEdge Corporation. In his most recent corporate position he was vice president of marketing at NewsEdge until the business was sold to Thomson Corporation in 2002. Follow on Twitter: @dmscott

J Sider
Rootmusic.com, CEO & Founder
J is currently the CEO & Founder of RootMusic.com which makes the leading music app on Facebook called "BandPage". He is a musician and music lover at heart, who has performed around the world on the live stage. Most of his knowledge about the music industry was gained after getting into the "business of music" managing bands and venues around the country. This experience opened his eyes to the practical needs of the music community in the digital era, and the lack of a solution. Out of this realization J founded RootMusic.com to provide an honest, social tool to help musicians take the next step, whether that is their first open mic, or on the big stage. All in all, J believes in the future of the music community, and is out to build the most effective solutions for musicians to succeed. Follow on Twitter: @RootMusic / @JJSider

Rana Sobhany
The iPad DJ / Medialets, Co-Founder
Rana Sobhany lives and works at the intersection of media, music, marketing and technology. One of Silicon Alley's most influential thinkers and doers, Rana strives to understand mobile from every facet, from creative to commercial. She is The iPad DJ, the author of the highly anticipated new book "Mobilize" (Vanguard Press, Jan 2011) and the co-founder of Medialets, the world's largest in-application analytics and advertising platform, with clients including CNN, Viacom, The New York Times and Omnicom (Pepsi, McDonalds, Levi's). A key figure in the emergence of iPhone app marketing, Rana has driven the design and implementation of dozens of successful iPhone app marketing campaigns across the industry.
Having been a sought-after coach for mobile application developers and executives at every level, from indie shops to venture-backed firms to creative and media-buying agencies, she has helped lead the way in the monetization of apps. Not a marketer in the ordinary sense, however, Rana sees herself as a storyteller – one who believes that polish is the key to creating a lasting and memorable brand. Specializing in customer acquisition strategies, brand positioning and the leveraging of public relations, Rana applies her unique methodology and style of integrated marketing communications to the promotion of companies and ideas across political, nonprofit, mobile, entertainment, advertising and social channels.
As a student of jazz guitar and audio engineering, Rana has worked with some of the top minds in the music industry, helping shape their mobile and digital strategies while continuing to grow and define her own musical style. She has bridged the divide between mobile, technology and music to create and define the space of iPad music production and performance as The iPad DJ. Passionate about leveraging mobile technology to revitalize music education, she collaborate and advises companies and developers to help further this cause. You can learn more about her at www.ranasobhany.com, her iPad music project at www.destroythesilence.com and follow her on Twitter at @ranajune.

Dr. Dee Spencer
San Francisco State University, Professor of Music
<br >
Dianthe "Dee" Spencer is a Professor of Music in the School of Music and Dance at San Francisco State University where she founded the jazz studies undergraduate degree program in 1990. She earned and Ed.D from the University of San Francisco; M.M. from Washington University in St. Louis; and a B.S. from Florida A&M University. Dee served on the piano faculty at Berklee College of Music in Boston, MA. Dee served on the governing boards of the International Association for Jazz Education (IAJE) and the SF Chapter of the National Academy of Recording Arts and Sciences (NARAS). She currently serves with the Stanford Jazz Workshop, Women's Audio Mission and the Community Music Center. She is past director of the Clifford Brown/Stan Getz Fellowship Award combo for the National Foundation for the Advancement of the Arts (NFAA), GRAMMY All-Star National High School Jazz Combo and the SFJAZZ All-Star High School Ensemble. This ensemble competed at the Essentially Ellington Competition for Jazz at Lincoln Center in 2002 and 2003. She was musical director/conductor for the TheaterWorks production of RAISIN'. Dee was a recent performer and adjudicator/clinician at Walt Disney World's 2010 Jazz Celebration. As a keyboardist, Dee has recorded with former Tower of Power vocalist Lenny Williams and Aretha Franklin"s favorite drummer Bernard "Pretty" Perdie. She was a featured performer at the Beijing, Cork, Tasmanian, and Dresden International Jazz Festivals. In various settings, Dee has performed with jazz greats Louis Bellson, Clark Terry, Branford Marsalis, John Handy, Greg Osby, Jeff "Tain" Watts, Regina Carter and R&B sensation LEDISI. Dee's debut CD, Vintage School was released in 2002.
Alice Stands
Electronic Musician
Alice Stands is an electronic musician. She likes to play acid pop in stiletto heels. A producer, singer/song-writer/controllerist, hailing from a small town in the heart of Ireland, she set up home in San Francisco a year ago in the neighbourhood of SOMA. With a background in classical piano and music technology, and a love for the underground, her music is original and her attitude open-ended. Influenced by counter-culture, the sound of oscillators and Syd Barrett, she is anything but predictable.

Christian Taylor
Payvment, Founder and CEO
Christian Taylor is the founder and CEO of Payvment, a venture-backed startup that has created the leading shopping platform inside Facebook. From April 2002 to January 2007, Taylor was President of Xcreative Interactive, a successful, interactive media and web development firm that helped media and entertainment clients build their brands online and engage audiences. Before that, Taylor was President of To Die For Records, a digital music clearinghouse and record label for independent recording artists.
Based in San Francisco, CA, Payvment, Inc. provides, free of charge, the only application that enables retailers to create their own storefronts where Facebook's some 500 million users can shop without ever leaving the social network. Within just six months of launch, Payvment has over 30,000 retailers offering more than 500,000 searchable products – from dog collars to diamonds. Approximately 200,000 Facebook users per month are using Payvment technology to shop with an average cart total of $42.00. Payvment is fast growing – currently adding hundreds of retail storefronts and thousands of products per day.
Rich Trapani
LoveTech, Lead Organizer
Rich DDT is redefining the forum for inspiration, breaking the mold of traditional music and art by repurposing the latest technology to create an awe-inspiring, open and supportive environment for human connection. He is the lead organizer & visionary of LoveTech, creator of the Digital Jam Lounge & LearnTech Forum, the Time Machine & Galaxy Conduit interactive art installations, purveyor of futuristic beats & Detonator of Dance Tracks in live electronic music performance on his custom ControlliTAR. Follow on Twitter: @RichDDT

Brian Trifon
Trifonic, Head Composer / Sound Designer
Brian Trifon is the head composer/sound designer of Trifonic, a San Francisco-based electronic music group. Trifonic's distinctive music has been featured on mix albums alongside tracks by Massive Attack, Trentemoller, and Sasha, and has been licensed for advertisements and tv shows such as CSI: Crime Scene Investigation, and BBC's Top Gear. Under Trifonic, Brian also provides guitarist and composition services encompassing all mediums and genres. Recent credits include working with Jesper Kyd on three high profile video games: Borderlands, the award-winning Assassin's Creed II, and Assassin's Creed Brotherhood. Brian has a degree in Guitar Performance and in the past has worked with renowned electronic artist BT, contributing a significant body of work as both an in-studio and on-tour music programmer and guitarist for the album This Binary Universe, as well as for several films and tv shows. In 2008 Trifonic released its debut album Emergence. On top of his recorded work, Brian teaches audio synthesis and software classes in the Bay Area, and provides in depth production tutorial videos at the Trifonic blog www.nextstepaudio.com.

Daren Tsui
mSpot, Inc., CEO and Co-founder
Daren Tsui is the CEO and co-founder of mSpot, Inc. Tsui founded the company in 2004 with the goal of transforming mobile phones into a medium for rich mobile content that the masses will embrace. Tsui led mSpot's charge to be the first mobile music service in North America to stream a "full format" radio service including news, sports, finance, talk and music channels as well as the first to stream full-length feature films to mobile phones. Today with more than 6 million paying subscribers, mSpot has launched services ranging from radio, music and movies to sports. A veteran of four start-ups, Daren was most recently president and co-founder of SkyGo, a global mobile marketing technology company providing integrated brand and direct marketing services sold to Enpocket in 2003. Follow on Twitter: @darentsui

Chris Vinson
Bandzoogle, CTO & Founder
In the late 90s, Bandzoogle's founder Chris played in a rock band called Rubberman. The band played big festivals, toured, made videos, and did all the crazy things rock bands do. And like many rock bands, had a parting of ways with their singer and broke up.
Their record label liked the website Chris built for Rubberman, so they hired him as a web designer for their multi-platinum artists. Over time, he got overloaded with requests to update the websites. So, he created a "control panel" to let managers make the changes themselves. Chris realized that the program could also help indie bands build and update their own websites. Bandzoogle was born. Follow on Twitter: @bandzoogle
Dr. Ge Wang
Center for Computer Research in Music and Acoustics (CCRMA) at Stanford University, Assistant Professor
Smule, Co-founder, CTO, and Chief Creative Officer
Ge Wang received his B.S. in
Computer Science in 2000 from Duke University, PhD in Computer Science
(advisor Perry
Cook) in 2008 from Princeton University, and is currently an Assistant
Professor at Stanford University in the Center for Computer Research in Music
and Acoustics (CCRMA). His research interests include interactive
software systems (of all sizes) for computer music, programming
languages, sound synthesis and analysis, new performance ensembles (e.g.,
laptop orchestra and mobile phone orchestra) and paradigms (e.g., live
coding), mobile music, music information retrieval, visualization,
interfaces for human-computer interaction, interactive audio over
networks, and methodologies for education at the intersection of computer
science and music.
Ge is the chief architect and co-creator of the ChucK audio programming
language, and the Audicle environment. He was
a founding developer and co-director of the Princeton Laptop Orchestra
(PLOrk), the founding director of the Stanford Laptop Orchestra (SLOrk),
and the co-founder and director of the Stanford
Mobile Phone Orchestra (MoPhO). He was also a co-developer of the TAPESTREA sound
design environment, and a lead developer of audio visualizations such as
sndpeek. Ge
composes and performs via various electro-acoustic and computer-mediated
means, including with PLOrk/SLOrk, with Perry as a live coding duo, and with
Princeton graduate student and comrade Rebecca Fiebrink in a
duo exploring new performance paradigms, cool audio software, and great
food.
Concurrently, Ge is the Co-founder, CTO, and Chief
Creative Officer of Smule, a startup company exploring
interactive sonic media on the iPhone. Smule serves as a unique platform
for research and development combining the state-of-the-art in computer
music research with the potential to bring its visions to a wide
population. Ge is the designer of Ocarina and Leaf Trombone: World Stage for
the iPhone, and Magic Piano
for the iPad. These expressive
social musical instruments currently enable over two millions
users to expressively play and share music with one another around the
world.
Overall, Ge's mission is to deeply explore new ways with
which people think, do, and interact through sound, technology, and
music.
Brooke Wentz
the Rights Workshop, Owner & Founder
Rights Workshop founder and owner Brooke Wentz is an award-winning music supervisor, seasoned intellectual property rights executive and international music expert with more than 25 years experience working in the media, film and recording industries. Her career includes six years as the Music Director for ESPN, three years as A&R Manager at Arista Records, and ten years as an on-air radio host for NPR. An accomplished producer, Brooke has produced over 25 critically-acclaimed recordings including a Billboard award for her four-CD set "Global Meditation." Brooke is also the author of the book "Hey, That's My Music: Music Supervision, Licensing and Content Acquisition" (published by Hal Leonard Corporation), a comprehensive guide to music licensing and copyright issues. Through the Rights Workshop she works with branding agencies, production companies and numerous corporate cli-ents to facilitate their access to recording artists and music. She speaks frequently on the creative process and the state of music licensing in New Media and digital technology.
Select films she has supervised are La Mission,The Devil & Daniel Johnston, Ballets Russes, Big River Man, American Hardcore, Big River Man, Romantico, Racing Dreams, The Yellow Handkerchief, The Unforeseen, Flying: Confessions of a Free Woman and The Weather Underground. Follow on Twitter: @brookeslist
Emily White
Whitesmith Entertainment, Co-Founder
Emily White is co-founder of Whitesmith Entertainment, a full-service management and consulting firm specializing in Music and Comedy based in New York and Los Angeles. Current clients include Brendan Benson (of The Raconteurs), Margaret Cho, Family of the Year, Urge Overkill, Sydney Wayser, GOLD MOTEL, W. Kamau Bell, Sara Benincasa, Kevin Avery, Selene Luna and others. In her early career, White was integral in developing the worldwide success of The Dresden Dolls and credits companies such as Madison House, Live Nation Artists, VH1, MTVUK, and WBCN-FM Boston for setting her professional base by working directly with Imogen Heap, The Secret Machines, Drive By Truckers, Paolo Nutini, Taj Mahal, Angelique Kidjo, Kyle Hollingsworth, and Zac Brown Band.
Emily also sits on the CASH Music Board.
Follow on Twitter: @WhitesmithEnt

Chris Wiltsee
The Recording Academy San Francisco Chapter, Executive Director
Chris is a Bay Area native who has 15 years experience in developing innovative organizations combining music, community, and education. Prior to joining The Recording Academy in September of 2009, Wiltsee founded Youth Movement Records (YMR), a nonprofit youth-run media company based in Oakland, Calif. In 2006, Wiltsee went on to co-founded AMP, which is developing a national resource for all-ages music venues and communities, and recently released a book titled, "In Every Town," (Sub-Pop/AK Press). Additionally, Chris has been instrumental in developing publishing deals for Bay Area songwriters, which have resulted in co-writes with prominent artists internationally. Wiltsee earned a Masters degree from the University of Michigan and his undergraduate degree from University of California, Santa Cruz. Follow on Twitter: @thegrammys

Jeff Yasuda
Blip.fm, CEO and Founder
Jeff Yasuda is the CEO and Founder of Blip.fm. Launched in July 2008, Blip.fm is the leading real-time social media DJ service available for music enthusiasts. Blip.fm has over 850 thousand DJs who reach over 30 million people on Twitter alone. DJs actively engage with their favorite titles by recommending them via "blips" of streaming music with friends across Blip.fm, Twitter, Facebook, Last.fm and other leading social communities. Blip.fm also integrates one-click access to purchasing available songs, merchandise and concert tickets related to each blipped title to offer a more immersive relationship with the artists.
Before becoming an entrepreneur, Jeff was the Managing Director and Chief Financial Officer of Silicon Valley VC firm Redwood Ventures, where he held board directorships and managed investments in their technology portfolio. Previous to that Prior he Jeff worked in investment banking at Lehman Brothers, where he was involved with IPO's for tech companies and Arthur Andersen, where he focused on strategic consulting, mergers and acquisitions, and financial valuation.
Jeff is a co-founding Director of the Board of Little Kids Rock, a non-profit established to teach contemporary music to children in public schools and considers himself to be a bona fide hack guitarist – skills he puts to work in his San Francisco band. He earned a BA from Dartmouth College, an MBA from New York University Stern School of Business and is a CPA.
Geno Yoham
Winamp, Executive Director
Geno Yoham has over 15 years of experience in leading product, creative and development teams to create web and client based entertainment products and services. In his current role, he serves as Executive Director for the AOL Music Products Group and General Manager of Winamp, plotting the strategy and the next generation of the world's #2 media player. Winamp has nearly 60 million users worldwide and a very active development community that supports and creates new ways to customize and use the Winamp client every day. Most recently Winamp extended it's support of Android devices with an on-device app and new desktop client that enable users to take their music library with them via the first desktop wireless sync feature. Prior to AOL Music and Winamp, Geno co-founded AOL Tickets and Uncut Video for AOL after spending 10 years working in the ticketing industry. Geno started his career as a starving music producer and designer before the Internet changed his career path forever (or at least for the ongoing present).
Jim Yonac
Yonac Inc., Founder
Jim Yonac is the founder of Yonac Inc., a company that develops music apps. The company's designs aim to allow professional quality music creation to be done easily on-the-go by almost anyone – professionals or beginners. Among their accomplishments are miniSynth, the first synthesizer for the iOS platform, and Thereminator, a theremin simulator. Their MiniSynth PRO has become one of the highest regarded and top selling music apps for the iPad since the device's release.
A confirmed music nut and multi-instrumentalist, Jim wrote for and performed with many bands in his native New York City. He received his bachelor's from New York University, and did his graduate work at Columbia University. Follow on Twitter: @YonacSoftware

Brian Zisk
SF MusicTech Summit, Executive Producer
Brian Zisk is a serial entrepreneur and technology industry consultant specializing in digital media, web broadcasting and distribution technologies. Brian is a co-founder of Collecta, the ultra-hot realtime search engine. Additionally, Brian is a Co-Founder and Technologies Director of the Future of Music Coalition and a Board Member and/or Strategic Advisor for a wide variety of tech companies and non-profits. Brian was previously a founder of The Green Witch Internet Radio which was sold to CMGI (NASDAQ: CMGI) at the turn of the millennium. He is active in many influential computer-mediated forums, is quoted and published extensively in the media, frequently appears on panels and at industry events domestically and abroad, and is an expert at frenzy whipping, brand awareness, and in creating new business models. Follow on Twitter: @zisk
Past Schedule
8:30 – 9:00am

Registration & Breakfast

9:00 – 9:15a
Sakura Room

Welcome & Opening Remarks


Brian Zisk – Executive Producer, SF MusicTech Summit


Opportunities in Engagement


Gretchen Fox – Live Nation
9:20–10:20a
Sakura Room

Engaging Your Community

Meredith Chin – Facebook
David Meerman Scott – Author/Marketing Strategist
Mike More – Headliner.fm
Chris Vinson – Bandzoogle
Moderator:Brenden Mulligan – Sonicbids
9:20–10:20a
Spring Room

Cutting Edge Legal Issues in Digital Music


Milt Olin, Esq. – Altschul & Olin, LLP
Mark Lemley, Esq. – Stanford Law / Durie Tangri
Jan D'Allessandro – Topspin Media
Moderator: Cecily Mak – Rhapsody
Attorneys – This panel is approved for 1 Credit of MCLE by the State Bar of California. Sign-in required.
9:20–10:20a
Osaka Room

Music in Film, TV & Commercials


Mat Kearney – Musician
Todd Porter – Goodby Silverstein
Raj Ramayya – Composer / Producer
Moderator: Brooke Wentz – the Rights Workshop
10:20–10:30a

Coffee & Tea Break

10:30–11:30a
Sakura Room

Connected Devices


Lucas Gonze – MOG
Ty Roberts – Gracenote
Thomas Meyer – Sonos
Geno Yoham – Winamp
Moderator: Michael Papish – Rovi Corp
10:30–11:30a
Spring Room

Elevator Pitches


Starring YOU!
All are welcome to stand up and present an up to 1-minute pitch about their company or idea, to connect with others who may want to work with you.

10:30–11:30a
Osaka Room

Music Education


Mike King – Berklee College of Music
Mimi Fox – The Jazzschool / NYU
Dr. Dee Spencer – San Francisco State Univ
Chris Wiltsee -The Recording Academy, SF Chapter
Moderator:Greg Gordon – Pyramind
11:45–1:00p

Lunch Break

1:00–2:00p
Sakura Room

New Product & Technology Demos


Michael Hobson – High Resolution Technologies
Dan Kantor – Extension.fm
Darryl Ballantyne – LyricFind
Michael Merhej – Audiogalaxy
Sari Martin – Vocoo
Host: Jolie O'Dell – Mashable
1:00 – 2:00pm
Spring Room

Live and Online


Gabe Benveniste – Sonic Living
Tamara Mendelsohn – Eventbrite
Jason Ross – Bowery Presents
Rick Farman – Superfly Presents
Sean Porter – Ticketfly
Moderator: Jon Luini – Chime Interactive
1:00 – 2:00pm
Osaka Room

Live Electronic Musicianship


John Brian Kirby – Producer / Performer
Carson Day – Anon Day
Brian Trifon – Trifonic
Alice Stands – Electronic Musician
Moderator:Rich DDT Trapani – LoveTechSF
Moderator: Moldover – Controllerist
2:00 – 3:00 PM
Sakura Room

New Product & Technology Demos


Evan Lowenstein – StageIt
Michael Breidenbruecker – RJDJ
Jonathan Baudanza – BeatLab
Max Ciociola – MusiXmatch
Ronald Mannak – Yobble
Host: Jolie O'Dell – Mashable
2:00 – 3:00pm
Spring Room

Handheld & Wireless Strategy


Chris Phenner – Thumbplay
Adam Mirabella – Nokia
Daren Tsui -mSpot
Aric Kurzman – Mobile Roadie
Moderator:Ted Cohen – TAG Strategic
2:00–3:00pm
Osaka Room
The Startup Cycle
J Sider – RootMusic
Michael Merhej – AudioGalaxy
Dan Kantor – ExtensionFM
Moderator: Jeff Yasuda – Blip.fm
3:00 – 3:30 PM

Afternoon Snack Break

3:30 – 4:30pm
Sakura Room

What Works


Jeff Price – TuneCore
Larry Marcus – Walden Venture Capital
Gabe Adiv – TuneUp Media
Emily White – Whitesmith Entertainment
Jeff Beaver – Zazzle
Moderator: Bryan Calhoun – SoundExchange
3:30 – 4:30pm
Spring Room
Tour Secrets from the Pros:
How to Sound BIG Even if You're Not
Greg Looper – Tom Petty Monitor Engineer
John Meyer – Meyer Sound
Deanne Franklin – Audio Engineer
David Gibbons – Avid
Moderator: Heather Rafter – RafterMarsh US
3:30 – 4:30pm
Osaka Room

Developer Platforms


Christian Taylor – Payvment
Lee Martin – SoundCloud
Darryl Ballantyne – LyricFind
Ryan Merket – Appbistro
Moderator: Ashwin Navin – i/o Ventures
4:30 – 4:45pm

Schmooze Break

4:45 – 5:45 PM
Osaka Room

iPad / iPod Instruments


Jim Yonac – Yonac Software
Rana Sobhany – iPad DJ
Aaron Higgins – Sound Trends
Jordan Rudess – Dream Theater / MorphWiz
Ge Wang – Smule
Moderator: Prerna Gupta – Khush
4:45 –5:45 PM
Sakura Room

The Artist Panel


Del The Funky Homosapien – Hip Hop Artist
Evan Lowenstein – Evan and Jaron / StageIt
Raul Malo – Recording Artist
Dan Lebowitz – Animal Liberation Orchestra (ALO)
Moderator: Tamara Conniff – The Comet
4:45 – 5:45pm
Spring Room

What Music Companies Need From Startups


Ethan Kaplan – Warner Music Group
Ian Hogarth – Songkick
Rachel Masters – Red Magnet Media
Aaron Foreman – Universal Music Group
Moderator: Ian Rogers – Topspin Media
5:45 –8:00 PM
Imperial Ballroom

Cocktail Party!


Food & Bev Sponsored by:
High Resolution Technology
LyricFind / Winamp for Android / Sonos
Special Live Performance by legendary London DJ …


Mr. C

8:00 –10:00 PM
Yoshi's Jazz Club & Restaurant

Official Afterparty!

Join Soundctrl & SF MusicTech