Below are the speakers from SF MusicTech Summit XIII on May 28, 2013.
Click here to view a PDF of the schedule.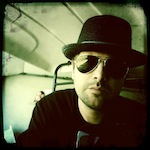 Nic AdlerThe Roxy, Adler IntegratedAfter years as a band manager, promoter, and restauranteur, Nic took the helm at The Roxy in 1998. An entrepreneur and community builder, Nicg was drawn to the cutting edge concepts he found in the burgeoning field of social media. In 2007 he launched a blog that went on to win The VH-1 Rock Honors Award for Best Music Venue Website. Always an early adaptor, Nic began tweeting in 2008 and zis now the #1 Music Venue on Twitter and Facebook in the world. Read More
As his social media program grew, Nic began to see the importance of being a part of the larger community of the Sunset Strip and the City of West Hollywood. Nic is co-producer of the Sunset Strip Music Festival, which draws over 30,000 music fans to the city every August and celebrates the Strip's legacy as it highlights some of music's newest talent. He is Vice President of the Sunset Strip Business Association and a regular at City Council meetings where he is leading efforts to bring the community together. Featured in the New York Times, Mashable,TechCrunch, Los Angeles Times, Fast Company, and cover stories in LABJ, Venues Today and Nightclub and Bar Magazine, Nic is reinventing his club, his street and eventually his city using the fundamental concepts of community building inherent in social media. Follow Nic on Twitter: @nicadler and @theroxy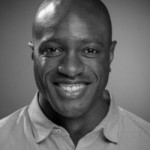 Ime ArchibongFacebook, Manager of Strategic PartnershipsIme Archibong leads Platform partnerships for the music, video and TV spaces at Facebook. Prior to joining Facebook, Ime worked at IBM, where he focused on the licensing of IBM's global portfolio of storage research technology. Ime started his career at IBM as a software engineer working in the Systems and Technology Group before moving over to corporate strategy, and eventually settling in business development. Ime holds a Bachelor's of Science degree in Electrical Engineering and Computer Science from Yale University and a MBA from the Stanford Graduate School of Business.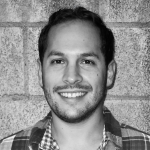 Nate AuerbachTumblr, Music EvangelistNate Auerbach is the Music Evangelist at Tumblr, where he works closely with the music community to help artists engage their audience and bring more exceptional content to the platform. Nate came to Tumblr via The Collective, a talent management company, where he oversaw the digital businesses of its many music clients. He represented Linkin Park, Slash, Kelly Rowland, Big Boi (from OutKast), Kanye West and others, for whom he facilitated the artist-to-fan relationships that the online space seeks. Prior to The Collective, Nate spent three years at MySpace and MySpace Music, working in event sponsorship, developing original marketing programs, and forming strategic partnerships. He also chartered MySpace Canada when the site began to globalize. Nate got his start as a tour manager while finishing school at Syracuse University and, upon graduation, traveled the world for two years with multi-Grammy Award winning artist, Ozomatli.
Dan AufhauserJamendo, Global Director of Business Development Starting as a rock and jazz drummer, Dan began his career in 1993 helping manage the California punk rock band, Rocket From The Crypt. Working at Interscope Records in 1994, Dan produced college-marketing campaigns for Interscope artists No Doubt, Bush, Snoop Doggy Dog, Black Eyed Peas, Helmet, Smashmouth, Nine Inch Nails and more. In 1998, he joined Liquid Audio, the pioneer of digital music distribution (prior to Napster, eMusic, MP3.com and iTunes). As Liquid's worldwide label-relations manager, Dan pitched the concept of digital music distribution to independent and major record labels, artists and online retail stores around the USA and Europe. Splitting his time between Silicon Valley and London, Dan established key relationships throughout the world, which lead to the creation of his first music company in 2001 called Globalphonic Music. Globalphonic specialized in custom music-marketing campaigns and music licensing for lifestyle brands. Its flagship product was custom branded music compilation CDs for hotels.Read More
Globalphonic was acquired in 2004 by Sugo Music Agency and Dan stayed on for 3 years to help pitch, sell and executive-produce custom branded music & multimedia marketing campaigns for large corporate brands. Proficient in connecting bands, brands and fans, Dan was able to secure partnerships and license music for Google, eBay, Nautica, Teavana, NBC-Universal, Kimpton Hotels, Starwood Resorts, Banana Republic and dozens more. Dan was selected as the exclusive music supervisor to curate and license the soundtrack to NBC-Universal and BravoTV's American blockbuster series, "Queer Eye For The Straight Guy."
Dan first joined Jamendo in 2009 to help monetize the world's largest free and legal music library. With several successful partnerships, Jamendo was acquired by Musicmatic and Dan joined the Silicon Valley start-up "TuneUp Media" to build OEM partnerships and expand the distribution of TuneUp's magical metadata software.
In 2012, Dan was invited to move to Paris and rejoin the new and improved Jamendo team to build the Jamendo PRO licensing business. Today, Dan is the Global Head of Business Development at Jamendo and manages clients such as Ford Motors, Sony, Getty Images, and GoPro, who license music from the Jamendo PRO service to extend their brand through advertising, TV, film, video game and mobile application development. Follow Dan on Twitter: @danman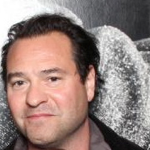 Ed BaileyKLRU Public Television / Austin City Limits, VP, Brand DevelopmentEd Bailey is Vice President of Brand Development for Austin City Limits. His work encompasses the PBS concert series – awarded the National Medal of Arts in 2003 – named a Rock and Roll Landmark by the Rock and Roll Hall of Fame in 2009, and recipient of a Peabody Award in 2012. He was instrumental in launching the ACL Music Festival – named Pollstar Festival of the Year in 2005 and was part of the strategic planning team that launched ACL Live at The Moody Theater in 2011 – the new home for the ACL Studios in downtown Austin – also a recipient of a Pollstar award in 2012.Read More
Ed's role encompasses managing ACL brand integration through numerous strategic partnerships for Austin City Limits including; key licensing relationships and corporate sponsorships. Prior to joining ACL, Ed helped launch the
Rock and Roll Hall of Fame Museum
in Cleveland, Ohio. He has been a consultant to the Experience Music Project, Farm Aid, Buddy Holly Center, River Music Experience, Cedar Point Amusement Park & Resorts, and the Texas Hill Country Wine & Food Festival.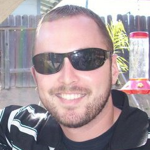 Mark BlumMarx Runner, App Developer Mark Blum was born and raised in the San Francisco bay area of California in September of 1983. He has spent 8 1/2 years serving his country in the U.S. Air Force Special Operations Command as a Logistics Manager and recently was an Advisor for Iraqi Special Forces. He has moved all over the world & lived in Korea, Germany, England, and various countries throughout the Middle East. He is the Valedictorian of his graduating class for a BS degree in Recording Arts Technology at Full Sail University. Mark also received the Course Director's Award for Inter-Active Audio and Music Business. He recently designed and launched an App titled: Marx Runner that allows joggers to change the speed of playback of their favorite songs based on how fast they run. So the faster you run the faster the song goes! Mark is currently pursuing his Master's degree in Innovation & Entrepreneurship online at Full Sail University. Follow on Twitter: @marxrunner
SuzAnn BrantnerConception, Principle/OwnerSuzAnn Brantner is the owner and principal at Conception where she oversees digital strategy, content marketing and social media for various brand, music, and entertainment clients. Before Conception, Brantner served as William Morris Endeavor's Head of Digital. In that role, she advised WME partner companies, devised digital strategies for the agency's clients and served as an overal digital resource for all of the company's departments. Prior to becoming Head of Digital, Brantner ran the Self Serve division of WME's music department where she developed distribution plans for music and film clients including Aretha Franklin, Metric, Ricki Lake, Paul van Dyk and others.Read More
A graduate of Indiana University, Brantner worked for 3 Artist Management before taking a position in the strategic marketing department at Warner Brothers Records. In 1997 Brantner returned to 3 Artist Management where she managed The Crystal Method, Paul Oakenfold, Grandaddy and B.T., among others, eventually becoming the GM before leaving to joining the William Morris Agency in January 2008.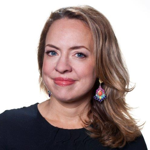 Caroline BurrussAustin City Limits Live, Vice President of Brand DevelopmentCaroline Burruss is the Vice President of Brand Development of Austin City Limits Live and oversees strategy, national partnerships and business development for the venue and Stageside Productions, the in house production studio for ACL Live, which develops branded content.
Caroline's team has created an in house consultancy that executes sponsorship strategy, sales and execution across festivals like Buku, Tortuga, Electric Forest, Neon Desert and Pachanga!.Read more
Prior to Austin City Limits Live, Burruss was the Vice President of National Sponsorship where she sold and executed sponsorships for Live Nation Amphitheatres, House of Blues and national Tours. Burruss specialized in custom tours like the Nintendo Fusion Tour, Playstation & Major League Baseball College tour. Burruss led sponsorship for
Ozzfest
from 2003- 2007, generating over $7 Million in sponsorship for Ozzfest alone.
Prior to Live Nation, Burruss was one of the founders ROTHBURY festival in Michigan, ChickClick.com and Revolution Promotion Management (now Team Clermont.) Follow Caroline on Twitter: @carofryeburr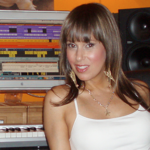 Dot BusteloSound Design – Music Production – Technology StrategyDot Bustelo — internationally-recognized music producer, sound designer, Logic consultant, author, lecturer, and music industry marketing specialist, cultivates strategic relationships by bringing together musicians and technology. As Logic Pro Artist Relations liaison and main stage demonstrator for a decade on the Apple Worldwide Product Marketing team, she supported #1 charting and emerging artists, producers and engineers including The Killers, Maroon 5, John Legend, Mike Elizondo, RedOne, and T-Pain. Read More
A prolific composer for independent film shorts and interactive projects, Dot also produces electronic chillout project Perfect Project, with licenses to Nokia, Sony PlayStation, NBC, Dell, and BasicLUX compilations, their latest release
Soul-Drenched Lounge
on SilverAngel Records (The Netherlands). A member of the
National P&E Wing Advisory Council
and governor of the Atlanta Chapter of NARAS, Dot received an Emmy for Technical Excellence during her tenure as sound designer and engineer for "One Life to Live". Her chillwave sample library produced for Beatport Sounds "Dot's Martini Lounge" will release in May, 2013.
Dot's book The POWER of Logic Pro has peaked at #1 on Amazon's bestsellers on Logic and along with her title Logic Pro for Recording Engineers & Producers remains in Amazon's top ten on Logic, MIDI and music composition. She recently authored the first course in a new Logic production techniques series for Lynda.com entitled Making Beats and is a columnist for Sound On Sound magazine. www.dotbustelo.com

Bryan CalhounThe Blueprint Group, Digital Strategy and Business DevelopmentBryan has worked in the music industry in various capacities including A&R, marketing, digital licensing, radio promotions, business development and concert promotions for over 20 years including time at Relativity Records, RED Distribution, Warlock Records, Serchlite Music, as COO of Kanye West's GOOD Music and most recently as VP of New Media and External Affairs for SoundExchange. Read More
Currently, he provides digital strategy and business development for The Blueprint Group, an artist management company representing Lil Wayne, Nicki Minaj, Drake, T.I., Lil Twist, Hit Boy and others.
He drew upon his varied experiences and founded Label Management Systems in 2003 to help indie record labels succeed. To that end, he developed business solutions to achieve that goal, namely the Music Business Toolbox, originally released in 2008, but being updated for rerelease in 2012. His professional consulting clients have included Kanye West, MSN Entertainment, Ludacris, Monster Cable, SoundExchange and more.
Bryan has a BBA in Finance from the University of Georgia and regularly speaks at music industry conferences and at universities about the music industry. He is a voting member of the Recording Academy and on the Board of Directors for the Future of Music Coalition.
Cameo CarlsonBorman Entertainment, Head of Digital Business DevelopmentCameo Carlson, Head of Digital Business Development for Borman Entertainment and former Executive Vice President of Universal Motown Republic Group, has been at the forefront of the digital music revolution from its earliest stages. From terrestrial radio to online radio to digital and mobile commerce, she has demonstrated an ability to stay one step ahead of the industry throughout her career. Her roles have included mobile, online and digital sales, product development and marketing for artists such as Keith Urban, Lady Antebellum, Amy Winehouse, Lil Wayne and Jack Johnson. Cameo has been responsible for marketing and selling three of the ten biggest digital albums in history as well as breaking mobile ringtone records for first week sales, top-selling of all time and number of multi-platinum sales. In September 2008, Ms. Carlson was named one of the Top Mobile Executives by Billboard Magazine for her work at UMRG. Prior to her work at UMRG, Ms. Carlson worked as the editorial and label relations manager for iTunes, and the alternative & rock programmer for Spinner.com/Radio@AOL where she earned two U.S. Patents for her work in online radio. Follow her on Twitter: @DigiMusicBitch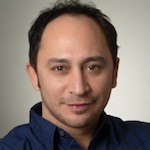 Michael CerdaVEVO, Senior Vice President, Product Development Michael has a long career in breaking new ground for startups and bringing larger companies through major inflections. He is currently Senior Vice President, Product Development for VEVO, the world's leading all-premium music video and entertainment platform.Read more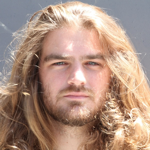 Isaac "Cabbibo" CohenLeap Motion, Experience EngineerIsaac Cohen is interested in creating audio-visual experiences. By creating albums that are games, and songs that are solar systems, Isaac attempts to induce synesthesia. His first EP 'Recursion' is an interactive educational experience where users create songs while learning facts. 'Universe of Sound' on the other hand is a space exploration music blog that lets viewers understand songs' physical movements by mapping their waveforms to randomly generated galaxies. All these projects, and more, can be found on his website: http://cabbibo.com. Follow on Twitter: @cabbibo

Ted CohenTAG Strategic, Managing PartnerIntegrating his widespread digital authority in music, mobile, IPTV and product & service development, Ted Cohen is the Managing Partner of TAG Strategic. In an industry that's been slow to embrace change, Cohen is the exception to the stereotypical music-exec rule. Of course, when you start a career on the road with Alice Cooper and Van Halen, you're more primed for the unexpected.Read More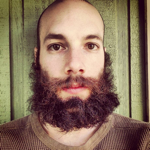 Jack ConteMulti-instrumentalist, Vocalist, Songwriter, Filmmaker, Composer
Website · www.jackcontemusic.com/
YouTube · www.youtube.com/jackcontemusic
Pomplamoose · www.youtube.com/pomplamoosemusic
Twitter · @jackconte
Tonya CookeAdler Integrated, PartnerTonya Cooke is a partner at Adler Integrated, a digital marketing agency based in Los Angeles. Tonya grew up on building internet communities and developed a career doing so as the Social Media Manager of The Roxy Theatre. There, she managed to take the largest social network of any music venue in the world to a hub for, not only upcoming shows, but music news and lifestyle. Read More
Wayne CunninghamCBS Interactive/CNET, Senior EditorWayne Cunningham, Senior Editor at CNET, has covered the Car Tech beat since 2004. He is an expert on connected car technology, dashboard systems including navigation and Bluetooth integration, high-tech driver assistance systems, and new fuel saving and electrification technologies. Follow on Twitter: @way4ne
Jan D'AlessandroBackplane, EVP Business Development and StrategyJan D'Alessandro is EVP Business Development and Strategy for Backplane, the platform that is building interest based communities for artists and brands, such as Lady Gaga, Guns-N-Roses, Bloody Beetroots, Coke, Cirque du Soleil, Hearst (Bible TV Series), Conde Nast and others. Jan's responsibilities at Backplane include crafting and negotiating strategic partnerships with artists, brands, publishers, technology, retailers, marketing, management companies and anyone else interested in helping organizers unite people around interests, affinities and movements. Jan is a seasoned internet industry executive, who has held senior management positions at AOL, Topspin Media, The Find and most recently Yahoo, where she served as Head of Business Development for Sports, Entertainment and Lifestyles. Jan has been active in the San Francisco philanthropic community, having served on the Boards of Sumer Search, the Just Think Foundation (now One Economy) and the Baum Foundation and helped AOL launch the philanthropy portal NetworkforGood in collaboration with Cisco and Yahoo. Follow on Twitter: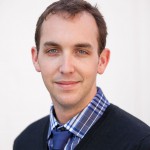 Adam D'AugelliTrue Ventures, Senior Associate Adam D'Augelli is a Senior Associate at True Ventures. True invests in the first institutional round of early-stage companies focused on solving problems in big markets including Fitbit, Urban Airship, and Puppet Labs. Recent music investments include Soundtracking, DJZ, Bandcamp, and TastemakerX. Prior to True, Adam ran Perfect Wave Records, a small donation-based record label in the Southeast and taught "Digital Frontiers," a course at the University of Florida exploring how the Internet and Technology are changing the global business landscape. True Ventures has funded several companies which Brian Zisk has been involved with. Follow Adam on Twitter: @adaugelli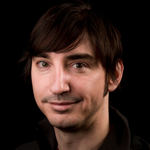 Doug DaltonFuturebars / Snagtickets, OwnerI have founded and built several successful startups, including SawThem, BranchIt, Snagtickets, Gloss.com and others. I am currently working on Friends With Tickets and Partygr.am. My former positions include Chief Technology Officer of Telecom Italia Mobile USA, CTO of Estee Lauder Companies, VP of Operations for Knowledge Universe, plus leading positions as Netscape Communications and Sprint. Read More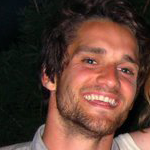 Patrick DentlerC3 Presents, Digital Manager Patrick Dentler is Digital Manager for C3 Presents. C3 is the concert promotion & event production company based out of Austin, Texas. He oversees digital marketing efforts for various music festivals, including The Austin City Limits Music Festival and Lollapalooza. Follow on Twitter: @aclfestival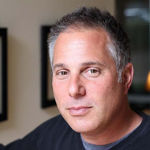 Michael DoernbergReverbNation, CEO, Co-founderMichael Doernberg is CEO and co-founder of ReverbNation, the leading online music marketing platform serving more than 2.9 million artists, managers, record labels and venues around the world. Every day, musicians turn to ReverbNation as a source for the powerful business tools needed to compete in the social media age, across the Internet as a whole, while other music industry participants work with ReverbNation to align themselves with the largest aggregation of independent artists. As CEO, Mike's strategic thinking and exceptional business acumen has contributed to ReverbNation's success and helped drive the development of their valuable social tools for the industry.Read More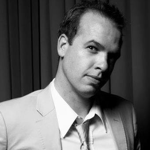 David R. DownsBillboard, Freelance JournalistFreelance reporter and columnist David Downs has covered the intersection of the arts & technology for publications including Wired, Rolling Stone, The Onion, The New York Times and the San Francisco Chronicle. David was a fellow at Northwestern University's Academy for Alternative Journalism and earned a degree in English literature from UC Santa Barbara. He has received numerous professional honors, sharing a 2010 Knight-Batten Award for Innovations in Journalism. He currently reviews music apps for Billboard Magazine, and reports on electronic music for the San Francisco Examiner. Follow him on Twitter: @davidrdowns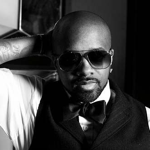 Jermaine DupriSo So Def Recordings / Global14, Founder, Producer, SongwriterGrammy Award-winning producer/songwriter, Jermaine Dupri is also the founder of a social networking community, Global14. JD launched the new website to take advantage of what Dupri labels "social notifying", where people share bits of information with one another, as opposed to detailed information in traditional social networking. Global14 allows user to directly connect with other community members to network, socialize and share interests. JD is an active member of his community. The site has secured over 30,000 subscribers in less than a year, and has attracted celebrities like Sean "Diddy" Combs, Nelly, Kelly Rowland, Mariah Carey, Kevin Hart, Anthony Hamilton, Monica, Bow Wow and more. Follow on Twitter: @SoSoDef / @Mr_dupri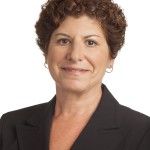 Judy EstrinEvntLive, Executive ChairJudy Estrin is CEO of EvntLive, Inc. and CEO of JLABS, LLC, formerly known as Packet Design Management Company, LLC. From January, 2012 until March, 2013 she served as Executive Chairman. She is also the author of Closing the Innovation Gap, published in September, 2008. Prior to co-founding Packet Design, in May 2000, Estrin was chief technology officer for Cisco Systems. Beginning in 1981 Estrin co-founded three other successful technology companies: Bridge Communications, Network Computing Devices, and Precept Software. In 1998 Cisco Systems acquired Precept, and she became Cisco's chief technology officer until April 2000. Estrin has been named three times to Fortune Magazine's list of the 50 most powerful women in American business.Read More
Christina FarrVentureBeat, Technology JournalistChristina Farr is a San Francisco-based writer covering enterprise, education technology, health IT, and venture capital for VentureBeat. Prior to VentureBeat, she worked in public relations representing companies in the Big Data, cloud computing and analytics space. Before that, she worked as a freelance writer for the San Francisco Chronicle, TheNextWeb and Digital Trends, among others. In 2011, she received a Masters from the Stanford Graduate School of Journalism.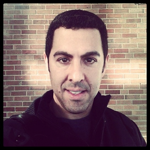 Eric FerraroLeClairRyan, ShareholderEric Ferraro is a shareholder at LeClairRyan. Eric focuses his practice on the representation of public and private emerging growth companies in the technology and digital media industries. Eric counsels his clients in connection with corporate governance and securities law, venture finance, business transactions and technology licensing, mergers and acquisitions, SEC reporting and public offerings. Eric also represents venture capitalists, investment bankers and financial services firms in connection with all aspects of corporate, securities, and regulatory compliance. Follow Eric on Twitter: @EricFerraro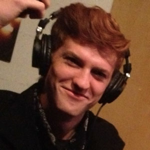 Kyle FlemingFreelance Entrepreneur / DeveloperAfter a stint at Disney R&D, Kyle Fleming founded Rexly, a social music player for the iPhone, which was acquired by Live Nation Labs in the fall of 2012. Since then, Kyle has built several iPhone apps, including Share Practice, an app dubbed the Yelp for Doctors, Dblcam, an app for taking a photo out of both of your phone's cameras simultaneously, Print Studio, an app for ordering prints of your iPhone photos, and a soon-to-be-released app by IFTTT (If This Then That), letting you automate the Internet. Follow on Twitter: @garthex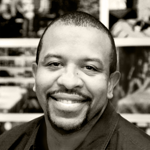 Rey FlemingsStipple, Founder & CEORey Flemings is a proven technology entrepreneur with deep roots in the music industry. He currently serves as co-founder and CEO of Stipple, the leader in image-based advertising and e-commerce. Stipple's unique technology enables images on Facebook, Twitter and across the Internet and mobile devices to connect back to their original owners, enabling real-time distribution of media and commerce through photos.Read More
Prior to founding Stipple, Flemings was CEO of Particle, which developed early consumer applications based on HTML5 and cloud applications. Particle was acquired by Apple. Earlier in his career Flemings served as an executive officer at WeTrak, a leading technology provider of authentication products and services for the sports and entertainment memorabilia industry. WeTrak, acquired by Provo, was the exclusive authentication provider for Emmitt Smith, the NFL's All-Time leading rusher.
Flemings combines his technology background with over a decade of music industry experience. Most recently Flemings served as co-founder and CEO of Tennman Digital, the technology investment and incubator arm of the Justin Timberlake family. He also served as COO of Tennman Records, a joint venture between Justin Timberlake and Interscope. Prior to his involvement with Tenman, Flemings was the Commissioner of Music for Memphis and Shelby County in Tennessee, and the President of the Memphis Music Foundation, which focused on revitalizing and promoting Memphis's recording music and entertainment industries. In his spare time Flemings is an impassioned DJ with a taste for house hip hop.
Follow Rey on Twitter: @reyflemings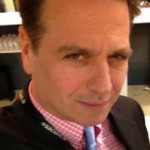 Mark FrieserBillboard Magazine, Writer / Sync Exchange, FounderMark is an experienced music and technology executive and thought leader. Best known for his co-development (with Billboard/Nielsen) of the US Ringtone Charts, Frieser has been a professional writer and analyst since age 17, managed more than 200 conferences, events and tours as well as having served as an executive at companies like Lagardère, France Telecom, Newscorp and IDT. Currently, he authors a periodical licensing column in Billboard Magazine as well as a blog with more than 10K music industry subscribers and is the chair of the Sync Summit. As Founder/CEO of Sync Exchange, he leads a team developing a new, recommendation-based licensing marketplace. Follow Mark on Twitter: @syncexchange
Adam GazzaleyUniversity of California-San Francisco, Director of Neuroscience Imaging Center Dr. Adam Gazzaley obtained an M.D. and a Ph.D. in Neuroscience at the Mount Sinai School of Medicine in New York, completed clinical residency in Neurology at the University of Pennsylvania, and postdoctoral training in cognitive neuroscience at UC Berkeley. He is the founding director of the Neuroscience Imaging Center at the UC San Francisco, an Associate Professor in Neurology, Physiology and Psychiatry, and Principal Investigator of a cognitive neuroscience laboratory. His laboratory studies neural mechanisms of perception, attention and memory, with an emphasis on the impact of distraction and multitasking on these abilities. Read More
His unique research approach utilizes a powerful combination of human neurophysiological tools, including functional magnetic resonance imaging (fMRI), electroencephalography (EEG) and transcranial magnetic stimulation (TMS)). A major accomplishment of his research has been to expand our understanding of alterations in the aging brain that lead to cognitive decline. His most recent studies explore how we may enhance our cognitive abilities, and/or prevent them from declining in various neuropsychiatric conditions, via engagement with custom designed video games. Dr. Gazzaley has authored over 70 scientific articles, delivered almost 300 invited presentations around the world, and his research and perspectives have been consistently profiled in high-impact media, such as The New York Times, Wall Street Journal, TIME, Discover, Wired, PBS, NPR, CNN and NBC Nightly News. Recently, he wrote and hosted the nationally televised, PBS-sponsored special "The Distracted Mind with Dr. Adam Gazzaley". Awards and honors for his research include the Pfizer/AFAR Innovations in Aging Award, the Ellison Foundation New Scholar Award in Aging, and the Harold Brenner Pepinsky Early Career Award in Neurobehavioral Science. Follow Adam on Twitter: @adamgazz
Reid GenauerMagisto, CMO Reid Genauer is best known as a singer and songwriter. In that capacity he first hit the national stage fronting the band Strangefolk in the mid nineties. Since then he has gone on to cement his reputation as a prolific songsmith and band leader, fronting a second grassroots success story – The Assembly of Dust. In a clark kent wardrobe change Reid also happens to be CMO of Magisto, a new social mobile video service driven by artificial intelligence. As a marketer Reid has followed his muse to the intersection of technology and creativity. His previous roles include management positions at Fox Mobile Group, eMusic and Snapple. Reid holds an MBA from Cornell University. Follow on Twitter: @rgenauer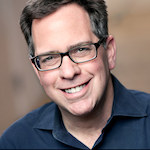 Lewis GershMetamorphic Ventures, Managing PartnerLewis Gersh is a Managing Partner at Metamorphic Ventures — which invests in seed and early stage digital media and digital commerce technology companies as a focus on Transactional Media, including desktop web, mobile and brick and mortar applications. Lewis has over 15 years of experience founding, investing in and advising start-up ventures. Prior to Metamorphic Ventures, Lewis was the founder and CEO of Worldly Information Network (WIN), a publisher of digital financial information to both the retail and institutional markets founded in partnership with AOL. Lewis successfully raised angel and institutional venture capital, grew WIN into a profitable company and completed several acquisitions before its sale. Read More
Lewis graduated from San Diego State University with a BA in English & Political Science and later received his JD and Masters in Intellectual Property Law from the UNH School of Law. During the interim, Lewis was an accomplished athlete, competing in Ironman triathlons, marathons and ultra-marathons worldwide while writing freelance articles and working on computers to pay the bills. Lewis is a member of the bar of the State of New York and serves on many corporate and cause related boards. Follow Lewis on Twitter:
@lewisgersh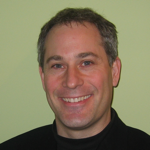 Gary GreensteinWilson Sonsini Goodrich & Rosati, Partner
Gary Greenstein is a partner in the Washington, D.C., office of Wilson Sonsini Goodrich & Rosati, where his practice focuses on intellectual property, licensing, and commercial transactions, with specialized expertise in the digital exploitation of intellectual property. He regularly represents companies in transactions with record labels, music publishers, and program suppliers. He advises companies on complex intellectual property matters and frequently assists in the development of new business models. In addition, Gary advises investors on due diligence in the digital media area and companies in all stages of their development cycle.Read More
Prior to joining the firm, Gary served as the first general counsel at SoundExchange, Inc., and as the vice president of business and legal affairs at the Recording Industry Association of America (RIAA). Before joining the RIAA, Gary was an associate in the Washington, D.C., office of Arnold & Porter, where he represented, among others, the Officer of the Commissioner of Baseball, Universal Music Group and the RIAA.
Prior to his legal career, Gary was the Director of Planned Giving at The Wilderness Society and a fiduciary real estate asset manager at The Boston Company. He received his B.A. from the University of Pennslyvania and J.D. from the George Washington University Law School.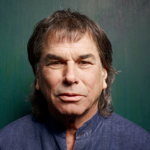 Mickey Hart Mickey Hart Band, Grateful Dead, 360 Degrees ProductionsMickey Hart is best known for his nearly three decades as an integral part of an extraordinary expedition into the soul and spirit of music, disguised as the rock and roll band the Grateful Dead. As half of the percussion tandem known as the Rhythm Devils, Mickey and Bill Kreutzmann transcended the conventions of rock drumming. Their extended polyrhythmic excursions were highlights of Grateful Dead shows, introducing the band's audience to an ever-growing arsenal of percussion instruments from around the world. Exposure to these exotic sounds fueled Mickey's desire to learn about the various cultures that produced them.
On April 10th, 2012, Hart released Mysterium Tremendum, his first in studio album in five years, and the follow up to his 2007 Grammy winning Global Drum Project. Read more
With Mysterium Tremendum, Hart is pushing the boundaries of what we know as music, creating a genre of his own. "I have always thought of life, the world at large, as music," says Hart. "This work is a representation of that notion. I have combined sonic images of the formation of our universe with sounds drawn from musical instruments. It's all about the vibrations that make up the infinite universe. In this case, they began as light waves and these light waves are still washing over us. Scientists at Penn State, Lawrence Berkeley Labs, and Meyer Sound have transformed these light waves into sound waves. These musical excursions transport me to wonderful and strange new places filled with rhythms for a new day. The combination of music from the whole earth and the sounds of the planets, the stars, the events that formed our universe is intoxicating and points toward an awareness of what music is, could be, and where it comes from."
For this new work Hart joined with long time Grateful Dead lyricist Robert Hunter. "Hunter is a bold visionary writer who knows where I am going with this music," says Hart. " He is indispensable to the weave of this story. The way he writes, the imagery and mythology, are perfect for this project. Nobody writes like Robert Hunter."
The Mickey Hart Band consists of Grammy winning percussionist and longtime band mate Sikiru Adepoju, Tony Award winning vocalist Crystal Monee Hall, singer and multi-instrumentalist Joe Bagale, drummer Greg Schutte, guitarist Gawain Matthews, bassist Adam Theis, and keyboardist/sound engineer Jonah Sharp. JamBands.com gave the band's recent tour stop in NYC rave reviews stating that "Mickey Hart is nothing short of a musical genius and it shines through in everything he does. Whether he's working with George Lucas, NASA, or throwing together a unique group of musicians for a band, its apparent that Mickey isn't satisfied doing the same old thing…".
Mysterium Tremendum was released by Hart's own 360° Productions. The album, recorded at Hart's Studio X in Sonoma County, CA, was co-produced by Hart and Ben Yonas. Special guests Steve Kimock, Reed Mathis appear on select tracks as well as long time collaborators, Zakir Hussain, and Giovanni Hidalgo.
On September 22nd, 2012, Hart made history with neurologist Adam Gazzaley, M.D., Ph.D., professor at the University of California San Francisco, by becoming the first to sonify and visualize brain activity in real time in front of a live audience. The two did so at the closing session of Life @50+, the AARP National Event & Expo in New Orleans.
"It all comes down to vibration and the rhythm of things," Hart says of his collaboration with Dr. Gazzaley. "Can you imagine being able to entrain with these rhythms and focus on a certain part of the brain? To be able to see what part of the brain lights up while you play a certain instrument, a certain rhythm at a certain amplitude. What does the brain look like before, during, and after an auditory driving experience?" Hart continues, "This is about breaking the rhythm code, our genome project. Once we know what rhythm truly does, then we'll be able to control it, and use it medicinally for diagnostics, for health reasons. To be able to reconnect the synapses, the connections that are broken in Parkinson's, Alzheimer's, that's where we are heading." It's just the beginning, as far as Hart is concerned. "I've been working in my field for many years and so has Adam, it's a handshake between science and art. Life is all about rhythm, and the brain is Rhythm Central."
To support this research at UCSF, visit: www.rhythmandthebrain.com
On October 11, 2011, Smithsonian Folkways Recordings released the 'Mickey Hart Collection' to preserve and further the Grateful Dead percussionist's endeavor to cross borders and expand musical horizons. Smithsonian Folkways have made many of Mickey Hart's music projects available digitally (stream and download) for the first time while keeping physical versions in print as on-demand CDs.
The Mickey Hart Collection begins with 25 albums drawn from 'The World,' a series Hart curated that incorporated his solo projects, other artists' productions, and re-releases of out-of- print titles. Six of the twenty-five albums form the "Endangered Music Project," a collaboration between Mickey Hart and the American Folklife Center at the Library of Congress, which presents recordings from musical traditions at risk. Both 'The World' and 'The Endangered Music Project' were previously distributed by Rykodisc from 1988 to 2002.
His tireless study of the world's music led Mickey to many great teachers and collaborators, including his partners in Planet Drum Zakir Hussain, Babatunde Olatunji, and Airto Moreira. Planet Drum's self-titled album not only hit #1 on the Billboard World Music Chart, remaining there for 26 weeks, it also received the Grammy for Best World Music Album in 1991– the first Grammy ever awarded in this category. Hart last released the Global Drum Project with Zakir Hussain, Sikiru Adepoju, and Giovanni Hidalgo in 2007, which took home the Grammy for Best Contemporary World Music Album.
Mickey's experiences have paved the way for unique opportunities beyond the music industry. In 2008, he and Planet Drum partner Zakir Hussain composed a thrilling backbeat to the new Volcano at the Mirage Hotel in Las Vegas, NV. He composed a major drum production performed by an assembly of 100 percussionists for the opening ceremony of the 1996 Centennial Olympic Games. Additionally, Mickey has composed scores, soundtracks and theme for a number of award-winning films and television shows including Apocalypse Now, Gang Related, Hearts of Darkness, The Twilight Zone, the 1987 score to The America's Cup: The Walter Cronkite Report, Vietnam: A Television History, and The Next Step.
Mickey has written four books documenting his lifelong fascination with the history and mythology of music. These include Drumming at the Edge of Magic, Planet Drum, and Spirit into Sound: The Magic of Music. His latest book, Song catchers: In Search of the World's Music published by National Geographic Books, traces the 100-year evolution of recording technology, creating vivid portraits of the pioneers who traveled far and wide collecting the world's music.
Long a social activist, Mickey appeared in August 1991 before the U.S. Senate Committee on Aging, speaking on the healing value of drumming and rhythm on afflictions associated with aging. He followed that speech with Rhythm For Life, a 2000 person drum circle at the College of Marin, where he was joined by Carlos Santana, Shiela E, Hamza El Din, Airto, and Flora Purim, and in the Fall of 2004, broke the Guinness World Record: Largest Drum Ensemble for his 5000 person drum circle, also in Northern California. Mickey currently serves on the board of "Music and the Brain" at Institute for Music and Neurologic Function at Beth Abraham Hospital.
In 1999, Mickey was appointed to the Board of Trustees of the American Folklife Center at the Library of Congress where he headed the sub-committee on the digitization and preservation of the Center's vast collections. There he helped to establish the "Save Our Sounds" project, a collaboration between the AFC and the Smithsonian's Center for Folklife and Cultural Heritage, where he currently serves as member of the board of directors.
Mickey has been honored repeatedly for his contributions. The Grateful Dead was inducted into the Rock and Roll Hall of Fame in 1994, and in 2007 along with the other members of the Grateful Dead, Mickey received a Grammy Lifetime Achievement award. Other honors include, in 2009, Mickey was inducted into the Percussive Arts Society Hall of Fame. In 2004 he received the NARAS SF Chapter Governors Award, in 2002 Surround Music Awards Best Multi-track Reissue for Grateful Dead American Beauty, and in 2003 a Music Has Power Award, In October of 2000, the Saybrook Graduate School and Research Center conferred an honorary doctorate of humane letters upon Mickey for his work in advancing the preservation of aural archives.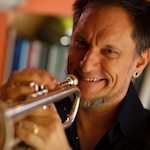 Will HenshallFocus@will, CEO / FounderWill Henshall is founder/CEO of focus@will (focusatwill.com), a new neuroscience based web tool that uses phase sequenced instrumental music to increase your attention span up to 400% when working, studying, writing and reading. The service is now available worldwide on Mac/Windows and mobile devices. He has previously achieved notable global success both as a musical/visual artist and as a technical inventor. In 1987, he founded the British pop soul band Londonbeat and had two Billboard #1 hit records, "I've Been Thinking About You" (91) and "Come Back" (95). In 1995, he founded Rocket Network, a Paul Allen/Cisco-funded San Francisco company, and created the professional audio media transfer system, DigiDelivery — which he sold to Avid/Digidesign in 2003. Follow on Twitter: @focusatwill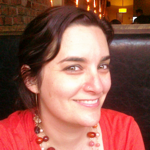 Stacy HorneNoise Pop, ProducerStacy Horne has over 18 years experience in the concert and event production business. Her career started out planning record release parties for ska legends "The Mighty Mighty Bosstones" which led to working at the infamous PR company Nasty Little Man. An opportune meeting with the Beastie Boys resulted in Stacy becoming one of the producers of what would become four of the largest fundraising concerts in history, the Tibetan Freedom Concerts. From there, Stacy went to work with legendary jazz promoter George Wein at Festival Productions on such esteemed events as JVC and Newport Jazz Festivals. With this solid event production in her pocket, Stacy returned to the world of alternative music, joining the CMJ Music Marathon as associate producer for their established conference, as well as founding the River Rocksconcert series in New York City. Stacy moved to San Francisco in 2006 to become the producer for the city's most esteemed independent music festival, Noise Pop, now in it's 21st year. She is also one of the founding producers for the highly regarded Treasure Island Music Festival which began in 2007. She also founded the weekly new music newsletter, mySpoonful.com. Follow on Twitter: @stacrocker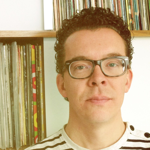 Andrew JervisBandcamp, Chief CuratorI am chief curator at Bandcamp co-ordinating editorial, hosting the Bandcamp Weekly show, and reaching out to artists and labels. Prior to Bandcamp I set the musical tone as VP of A&R & Operations at Ubiquity Records. I also ran a blog called The Sport of Selection which was the web home to The Friday Night Session radio show which I produced & hosted for 17+ years on KUSF.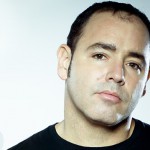 Ken JordanCrystal Method, Producer Ken Jordan is one of electronica's most acclaimed renaissance men. As one half of the Crystal Method, Jordan has given us platinum selling dance floor anthems, collaborated with rock's elite and soundtracked films, TV shows and video games. Follow Crystal Method on Twitter: @crystalmethod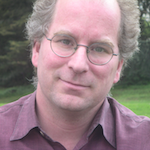 Brewster KahleInternet Archive, Digital LibrarianBrewster Kahle is the founder and Digital Librarian of the Internet Archive in 1996. An entrepreneur and Internet pioneer, Brewster invented the first Internet publishing system and helped put newspapers and publishers online in the 1990′s. Keywords: MIT, Thinking Machines, WAIS, AOL, Alexa Internet, Amazon.com, Internet Archive, Wayback Machine, Open Content Alliance, European Archive, EFF, Public Knowledge, AAAS, NAE. Follow Brewster on Twitter: @brewster_kahle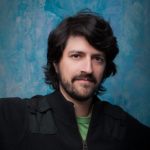 Chris KantrowitzGobbler, Founder & CEO
Chris Kantrowitz is a serial entrepreneur in gaming, technology, and music. He began his career as the co-founder of 3D Groove, an online gaming technology company. In 2006, Chris co-founded Frank the Plumber, a leading concert design company working with artists such as: The Strokes, Akon, Stevie Wonder, Beyonce, Katy Perry and John Legend. Most recently, he co-founded Gobbler, a platform which allows media creators to connect the software they use to the cloud. Follow Chris on Twitter: @chriskantrowitz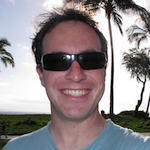 Ethan KaplanLive Nation Labs, VP of ProductEthan Kaplan is the VP of Product for LiveNation. He is a co-founder of LiveNation Labs, a division of the company responsible for "disruption from within" and creating new mobile and web experiences for users and customers. Prior to LiveNation, he was the SVP of Technology for Warner Music Group and Warner Bros. Records.Read More
Ethan holds a Masters of Fine Art from UC Santa Barbara and in the distant past spent many years in publishing at the Orange County Register. He also continues to run the largest fan-site for the now retired band R.E.M., which he has done since he was 16. He and the band are good friends, and accordingly "Almost Famous" is one of his favorite movies. Follow Ethan on Twitter:
@ethank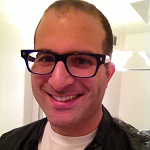 Philip KaplanFandalism, FounderPhilip Kaplan is the founder of Fandalism, a social network for musicians. Fandalism launched in January 2012 and has 500,000 members. Philip was previously founder & CEO of AdBrite, an internet advertising company with $30M+ annual revenue. He founded and sold several other companies including TinyLetter (acquired by MailChimp in 2011) and tech blog Fuckedcompany.com. Read More
He also co-founded Blippy, a venture-backed social shopping company. Philip was entrepreneur in residence at VC firm Charles River Ventures, and is the bestselling author of F'd Companies: Spectacular Dot-com Flameouts (Simon & Schuster). He's an active angel investor and advises several companies. For fun, Philip plays heavy metal drums and lives in San Francisco, California, USA.
Follow Philip on Twitter: @pud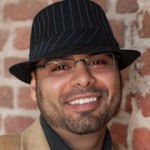 Nadeem KassamBasis & BioBeats, FounderNadeem Kassam is the Founder and Chief Alliance Officer of Basis, a director at Zynik Capital Corp, the Founder of BioBeats as well as an angel investor in a number of exciting start-ups and projects. Nadeem's grand vision is about merging the worlds of healthcare and entertainment – using music, media, biometrics and mobile technology to harness the collective pulse of billions of hearts worldwide. Follow Nadeem on Twitter: @NadeemZynik / @biobeatslive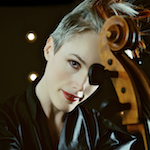 Zoë KeatingComposer/PerformerZoë Keating is a one-woman orchestra. She uses a cello and a foot-controlled laptop to record layer upon layer of cello, creating intricate, haunting and compelling music. Zoë is known for both her use of technology – which she uses to sample her cello onstage – and for her DIY ethic which has resulted in the sale of over 50,000 copies of her self-released albums and a devoted social media following.Read More
Born in Canada and classically trained from the age of eight, Zoë obtained a liberal art degree from Sarah Lawrence College and then spent her 20's working in software while moonlighting as a cellist in rock bands. She eventually combined the cello and the computer, developing her signature style of live-layered music while improvising for late night crowds at her Francisco warehouse.
Zoë's grassroots, label-less approach has garnered her much public attention and press. She speaks regularly on artist-empowerment, sustainable careers and the concept of artist-as-entrepreneur, has been profiled on NPR's All Things Considered, appointed a Young Global Leader by the World Economic Forum and awarded a performing arts grant from the Creative Capital Foundation. She serves on the boards of the San Francisco chapter of the Recording Academy, the Magik Magik Orchestra and CASH Music, a nonprofit organization that builds open source digital tools for musicians and labels.
For the last two years, Zoë has been slowly touring the world, young baby in tow, to support her latest album, "Into The Trees", which spent 49 weeks on the Billboard classical charts, peaking at #7. She is working on a third album scheduled for release in 2013.
Zoë has performed and recorded with a wide range of artists, including Imogen Heap, Amanda Palmer, Tears for Fears, DJ Shadow, John Vanderslice, Rasputina, Pomplamoose and Paolo Nutini. She has collaborated and performed with WNYC's Radiolab and is also known for her work in film and dance. Commissions include music for the San Francisco MOMA and soundtracks for the films Ghost Bird, The Devil's Chair and Frozen Angels. Her music has been used by countless entities, including the BBC, ITV, PBS, NPR, NBC, Intel, IBM, Apple, Patagonia, Specialized Bikes, the Alonzo King Lines Ballet, Alvin Ailey Dance, Parsons Dance and San Francisco's ODC. Her cello playing can be heard on Mark Isham's scores for The Conspirator, Warrior and The Secret Life of Bees.
Zoë makes an effort to reach audiences wherever they are, performing on radio, television and webcasts, outdoors in the desert, in churches and concert halls, at universities, museums, technology conferences, airports, public spaces, executive brainstorming sessions, house concerts, bars and rock clubs across around the world. She is extremely fond of pancakes and likes to say yes to crazy things…
Follow Zoë on Twitter: @zoecello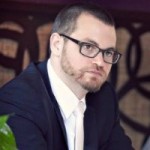 Ayal KleinmanWarner Bros. Records, Vice President, Marketing Ayal Kleinman brings over 10 years of marketing experience in the music and interactive industry to his current role as Vice President of Marketing for Warner Bros. Records. An expert in developing and executing marketing and interactive campaigns, as well as digital business development strategy; Kleinman is responsible all traditional marketing and digital initiatives for leading artists at Warner Bros. Records. In addition to his current role, he has spent time in several other digital positions with Warner Bros. Records and within the Universal Music Group. He has been quoted in Billboard, the Washington Post, Rolling Stone Magazine, Mashable, Techcrunch, and other prominent media outlets … Kleinman is a graduate of the University of Southern California Thornton School Of Music.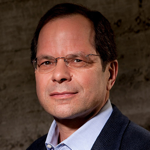 Randall KlineSFJAZZ, Founder and Executive Artistic DirectorRandall Kline is the Founder and Executive/Artistic Director of SFJAZZ — the San Francisco Jazz Organization. Mr. Kline has built the organization from a small community-based organization to an internationally recognized, year-round jazz institution. Now in its 30th year, SFJAZZ is the largest non-profit jazz organization in the Western United States and presents more than 100 concerts a year to more than 100,000 fans.Read More
SFJAZZ moved into its permanent home, the SFJAZZ Center, on Martin Luther King, Jr. Day, January 21, 2013. Located at 201 Franklin Street at Fell Street in San Francisco's vibrant Hayes Valley, the SFJAZZ Center will be a hub of art, music, culture, and community in the Civic Center performing arts district. The SFJAZZ Center was designed by award-winning architect Mark Cavagnero, acoustician Sam Berkow, theater designer Len Auerbach, and constructed by lead contractor Hathaway/Dinwiddie. The three-story Center comprises 35,000 square feet in a transparent, LEED Certified structure featuring the state-of-the-art Robert N. Miner auditorium adjustable from 350 to 700 seats, the 80-seat multi-purpose Joe Henderson Lab, rehearsal spaces, digital learning lab, South at SFJAZZ all day café from renowned chef Charles Phan of the Slanted Doore Group, ground floor lobby, retail shop, box office, and SFJAZZ administrative offices.
Originally named Jazz in the City – with Clinton Gilbert in 1983. Initial funding was provided by the Grants for the Arts of the San Francisco Hotel Tax Fund, with a matching grant from the San Francisco Foundation. Seventeen years later in December 1999 Kline announced the establishment of SFJAZZ, the San Francisco Jazz Organization, a much-expanded organization with year-round concert and educational programs.
Mr. Kline serves on the Boards of Directors of the following local, regional and national organizations: San Francisco Convention and Visitor Bureau, National Academy of Recording Arts and Sciences (San Francisco Chapter), Western Jazz Presenters Network, Jazz Alliance International.
Follow Randall on Twitter: @sfjazzrandall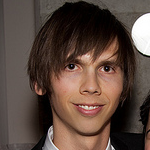 Joel KorpiRockify, CEOJoel is Founder and CEO of Austin, Texas-based Rockify. Rockify is a social music television platform used by Austin City Limits and others. Previously, Joel was VP of Product for ON Networks, a made-for-web content studio platform. Joel has also spent time working in anti-piracy at Paramount Pictures, IBM, and Dell. Follow Rockify and Joel: @rockify @joelkorpi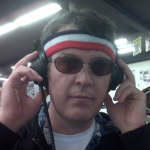 Kurt Andrew KunselmanAccountingSuite, Sales and Marketing Director Kurt is the Sales and Marketing Director for AccountingSuite. Kurt is a seasoned professional integrating technology for growth companies to meet their long and short-term goals. In addition, Kurt has started his own internet music label (chameleon Music), 501(c)3 music charity (Peanut Butter and JAMMusic Sessions for Kids), and helped grow a disruptive music company (Independent Distribution Collective). Kurt now sits on the board of a technology company (Agile BTS) and a non-profit for arts in schools (Performing Arts Workshop).read more
Kurt previously spent 11 years consulting and selling software as part of the Sage and Intuit channels. Many, if not all of these customers were related to technology, distribution and retail. Some of the companies are household names, but were startups when he began the relationship.
Kurt previously worked at Montgomery Securities which managed or co-managed over 400 IPOs while he was there. Prior to joining Montgomery, Kurt was the 30th employee in a startup software company, Quadramed, that completed its IPO and Kurt left as the company hit 400 employees and acquired 5 companies.
In addition, Kurt has an MBA in International Business and Consulting studying in the entrepreneurial Northwest Region of Italy. Follow on Twitter: @accountingsuite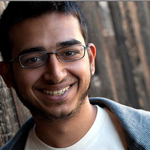 Sahil LavingiaGumroad, CEOSahil Lavingia was only 18 years old when he helped design Pinterest. He then worked on turntable.fm. In 2012, Lavingia start his own company called Gumroad. With Gumroad, Lavingia aims to totally disrupt social shopping and e-commerce.
Noel LeeMonster, Head MonsterBio coming soon. Visit website: http://www.monsterproducts.com/live/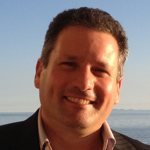 Matt LevineSony Computer Entertainment America, Music SupervisorMatt Levine has been a Music Supervisor for Sony Computer Entertainment since 2005. While at Sony, he has produced and contributed to dozens of AAA game scores, including: Puppeteer, Uncharted: Golden Abyss, Starhawk, Killzone 3, and the SOCOM Franchise. He started working in the music industry as a freelance Composer and Music Producer in 1992. As an independent, he has composed and produced music for film, television, radio, games, toys, and mobile devices. Matt lives in San Francisco with his lovely wife Diana.
Larry MarcusWalden Venture Capital, Managing DirectorLarry's focus is digital media and consumer services. He was named to the 2012 Billboard Power 100 and Twitter 140.  Larry was a founding investor in Pandora (NYSE: P) in early 2004 when Walden 
led the rebirth round to focus the company on launching a consumer-facing 
service and was a Director from 2004 through it's IPO. Read More
Larry is a Director at
SoundHound
, (sound and voice search),
BandPage
(platform for bands online),
Aarki
(mobile monetization), Boombotix (Ultra-portable speakers) and a Board Observer at
PowerCloud Systems
.  He also led Walden's investment in Terayon (acquired by Motorola) and Telekenex.  He is a member of the Advisory Council for
Industry Ventures
and serves on the non-profit Board of the
JazzSchool
in Berkeley, CA.
Prior to Walden, Larry was a digital media sell-side Equity Research Analyst at Deutsche Bank Alex. Brown where he lead the top performing IPOs of 1998 and 1999  (Terayon and CBS MarketWatch), as well as the IPOs of Maxis, Edmark, and Netflix (initial S-1 IPO filing) among other equity and debt financings (Broderbund, Sierra On-line, Excite@Home, Spectrum Holobyte, CBS Sportsline). Prior experience includes Robertson Stephens & Company, Digidesign and General Management in computer services retail.
Education: Larry received a Bachelor of Arts and a Master of Business Administration from the University of California at Berkeley.
Larry enjoys collecting vintage dead hardware, golfing and playing music.  Hear him on Pandora by seeding a station with Megan Keely, Corinne Marcus or the Flying Other Brothers. See the music he loves at his Pandora profile here. Listen to his bands on Facebook via BandPage: Megan Keely, Corinne Marcus & The Kindred Spirits, Open Source Band.
Larry has been a guest lecturer at Haas Graduate School of Business, Stanford Graduate School of Business and Harvard Business School.  He has been a speaker and panelist at numerous conferences including Dealmaker Media's Under the Radar, SF MusicTech, Billboard, AlwaysOn and Digital Hollywood among others.
Follow Larry on Twitter: @cyberlar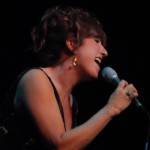 Kitty MargolisJazz Singer / National Trustee, The Recording Academy (GRAMMY Awards) Critically recognized as one of today's most innovative and uncompromising jazz singers, Kitty Margolis is also a songwriter, arranger, producer and co-owner of the indie label, Mad-Kat Records — which she founded in 1988. Since her debut at the Monterey Jazz Festival she has recorded and headlined with jazz luminaries including Lionel Hampton, Elvin Jones, Joe Henderson & Roy Hargrove at top venues on four continents. Dubbed "a jazz legend" by the New York Daily News and a frequent Downbeat Critics' Poll winner, Margolis started her musical forays as a pre-teen guitarist hanging out at the Fillmore when the Bay Area was ground zero for the music revolution.Read More
She began performing professionally while attending Harvard, gigging around Boston at night while studying Visual and Environmental Studies by day. Increasingly drawn to recording studio arts, the fourth generation San Franciscan came home to earn her B.A. in Radio & Television at San Francisco State, honing her band-leading skills alongside jazz elders on the jumping North Beach club scene. Margolis has been a V.J. for
BET on Jazz
, a panelist for the N.E.A. "Jazz Masters" awards and her diverse artistic associations span from members of the Grateful Dead to funkmeister Pee Wee Ellis to The Boston Pops.
In 2011 she was elected National Trustee of the Recording Academy (GRAMMYS) after serving on the S.F. Chapter board. A dedicated educator, the globetrotting artist teaches master-classes wherever she goes and many of her students have developed recording careers of their own. Margolis' award-winning recordings have earned her heavy rotation on the nation's jazz radio charts and a global fan-base. She's presently in pre-production for a 2013 release.
Follow Kitty on Twitter: @KittyMargolis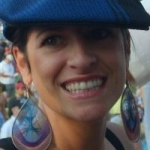 Lisa Martin-LouroDell, Experiential MarketingLisa has been managing experiential marketing programs and strategic brand partnerships for Dell since 2006. She develops and executes programs and experiential activations that inspire customers to consider the Dell brand through a fusion of social media and live experience. Over the past few years, Dell's technology solutions powered several music festivals including New Orleans Jazzfest, Bonnaroo, Lollapalooza, ACL Festival and The Fader Fort during SXSW which Lisa led. Dell also powers the ACL Live Moody Theatre in Austin, Texas. Before that Lisa managed integrated marketing programs for MTV Networks in NYC. Follow on Twitter: @lisamartinlouro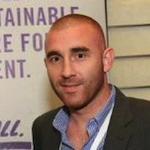 Matt MasonBitTorrent, Inc., Vice President, MarketingMatt Mason currently serves as Vice President of Marketing at BitTorrent, Inc. a creator of advanced, innovative technologies designed to efficiently deliver large files across the Internet. BitTorrent currently boasts over 170 million active monthly users. Mason is also the bestselling author of The Pirate's Dilemma, the first book in the history of the world to hit the #1 spot on Amazon's economics/free enterprise bestseller list and the rap bestseller list at the same time. Read More
Mason began his career as a pirate radio and club DJ in London, going on to become founding Editor-in-Chief of the seminal music magazine RWD. In 2004, he was selected as one of the faces of Gordon Brown's Start Talking Ideas campaign, and was presented the Prince's Trust London Business of the Year Award by HRH Prince Charles.
Mason has written and produced TV series, screenplays, comic strips, apps and records, not to mention award-winning, global advertising campaigns. His journalism has appeared in The Guardian, The Independent, The Observer Music Monthly, Dazed & Confused, Adweek, VICE, Complex, Libération, and other publications in more than 20 countries. His short story Hard Times was published by Penguin as part of the We Tell Stories project, which won Best in Show at SXSW and was shown in the Talk To Me exhibition at the MOMA in New York City. He lives in San Francisco. Follow Mason on Twitter: @mattmason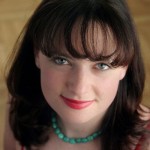 Rachel MastersRed Magnet Media, Co-Founder & Partner Rachel Masters is a partner and co-founder of Red Magnet Media, a boutique social marketing agency that works with consumer brands. Red Magnet Media's clients have included Linkin Park, Hearst Corporation, Chef Micahel Mina, Incubus and Duran Duran. Previously, she held the role of Vice President of Strategic Relationships at Ning, managing over 300 branded social networks with partners like 50 Cent, Warner Brother's Telepictures, The Collective, Ford Models.Read More
Prior to Ning, Rachel was the Associate Director of Strategic Relationships and Business Development at Warner Music Group, where she launched new relationships with innovative digital media companies like YouTube. Rachel has also worked as an Associate at StarVest Partners, L.P., a New York-based venture capital fund, and as a television producer at Cablevision, Fox and MTV Networks. She holds a B.A. from Brandies University, where she was named a University Scholar and graduated cum laude and with High Honors. Rachel received her MBA from New York University's Stern School of Business. Follow Rachel on Twitter:
@masters212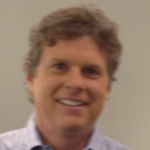 Chris McCutcheonTRI Studios LLC, CEO Former professional ski racer retired in 1992 and opened a ski shop in SF called Cool Worlds Sports. That same year, at the request of Bob Weir, I became a partner in Modulus Graphite (later to become Modulus Guitars). This was my first foray into the music business. Fast forward to mid 2000's I had transitioned to a Wall Street job focusing on advising institutions on Hedge Fund and Private Equity investments. In 2010 I took a leave of absence from my firm to become a partner and assume the CEO role at TRI Studios.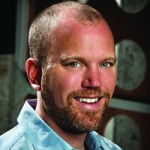 Robb McDanielINgrooves, CEO & FounderRobb McDaniels is the founding CEO of Isolation Network, Inc ("IN"), parent company to INgrooves, INscribe Digital, and ONE Digital. As IN enters its 11th year, McDaniels remains on the razor's edge of new technological developments in the music business and has emerged as an industry thought leader on the subject of "cloud based" streaming models, regulatory changes for ISPs and the increasing popularity of mobile and web applications as a new interactive format for media consumption.Read More
Robb's leadership and innovative thinking has resulted in featured stories in Forbes, Los Angeles Times, New York Times, Business Week, Entrepreneur and many others. Last year, McDaniels delivered the keynote address at the annual gathering of the National Association of Music Retailers and was named to Billboard Magazine's "40 Under 40" list. Prior to forming IN, McDaniels was a VP at
Marsh & McLennan Securities
. He attended Trinity College in Hartford, CT, as well as The London School of Economics. Follow Robb on Twitter:
@RobbMcDaniels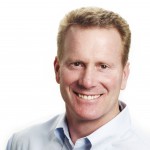 John McDonaldGlam Media, VP Ning Marketing & SalesJohn McDonald is a successful Internet executive with a passion for driving consumer and small business adoption of new technology. He developed deep expertise platform management in his 8 years at eBay, first building new merchandise categories and then improving the buyer experience through seller incentives and penalties. John moved to Ning in 2009 and played a key role in shifting the company from a freemium business model to subscription model in 2010, selling the company to Glam Media in 2011 and then redesigning and relaunching the Ning product earlier this year. He currently leads marketing, sales and support for Ning. Follow John on Twitter: @jmickyd
Ronald MetellusRap Genius, Managing EditorRonald Metellus has been an editor and moderator at Rap Genius since the year of its inception. Of late, he's managing RG's social media accounts and contributing to its ancillary projects–Stereo IQ, Poetry Genius, and Bible Genius. Don't worry if he writes rhymes, he writes Tweets. Follow on Twitter: @rapgenius
Mark MezrichMTV / Viacom, Vice President, Product ManagementMark Mezrich has been building awesome things on the web for over 10 years. Over the past 5 years in the Viacom Music Group, he has lead the product efforts for MTVMusic.com, the MTV Music Meter, MTV Hive, and Artists.MTV, a new home for artists. Don't get him started on streaming vs owning, active vs passive music discovery, HTML5 vs native apps, responsive design, and understanding music in its historical context – you don't have that kind of time. Follow Mark on Twitter: @mark_mez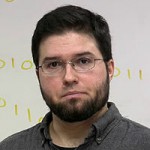 Monty MontgomeryXiph.Org Foundation, DirectorA market-speak summary of the Xiph.Org Foundation might read something like: "Xiph.Org is a collection of open source, multimedia-related projects. The most aggressive effort works to put the foundation standards of Internet audio and video into the public domain, where all Internet standards belong." …and that last bit is where the passion comes in.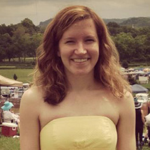 Kaitlyn MooreSocial Media / Fan Engagement Manager Kaitlyn Moore is in charge of social media and fan engagement for Keith Urban. Working with the team at Borman Entertainment in Nashville, TN, Kaitlyn helps to execute social campaigns, marketing efforts, and fan club initiatives. Kaitlyn graduated from Syracuse University in Spring 2010 with dual degrees in Television, Radio and Film and The Bandier Program for Music and Entertainment Industries. She was the first student to complete a dual major between the two schools. Throughout her time at Syracuse, Kaitlyn gained experience in the industry through internships including Sony/ATV Music Publishing, Universal Music Group and RPM Management in Nashville, TN and Sony/ATV Music Publishing during a semester abroad in London.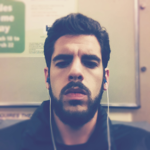 Omri MorZIIBRA, FounderOmri Mor is the founder of ZIIBRA, an avid vinyl collector, and a skilled email slayer.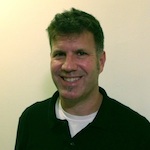 Lars MurrayColumbia Records / Sony Music Entertainment, VP Digital MediaWith over 15 years experience in digital marketing, Lars Murray has worked for Columbia Records since 2006, developing and executing online, mobile, and interactive marketing initiatives with a variety of third party media and technology partners. At Columbia and previously at Virgin Records, he has run digital campaigns for a roster of established and emerging artists including Jack White, the Avett Brothers, Coheed and Cambria, the Offspring, Slayer, Calvin Harris, Gorillaz, KT Tunstall, Lenny Kravitz, Pearl Jam and others. Prior to that, he was Rykodisc's first Director of New Media, building the label's industry-leading online presence from the ground up and spearheading groundbreaking digital distribution deals for the label. Follow Lars on Twitter: @larsmurray22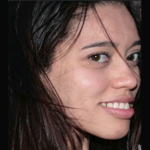 Alisha OutridgeClear Channel Media + Entertainment / iHeartRadio, Director of Social & EngagementAlisha Outridge has a track record of 10+ years managing teams to build web products & social campaigns for companies such as Aol, KickApps, Kit Digital, BET/Viacom, the U.S Olympic team & Clear Channel Media + Entertainment. As an entrepreneur, Alisha founded her first start-up at the age of 17 achieving enough profitability to pay her way through college. In 2011 she founded & successfully fund-raised to seed the creation of tapTank Inc, a social network search tool.Read More
Today, she is Director of Social Strategy & Engagement at Clear Channel Media + Entertainment running social design for the entire <ahref="http://www.iheart.com/" target="_blank">iHeartRadio portfolio of products. She also serves as Clear Channel's chief Social evangelist and subject matter expert. Say hi to her on Twitter on Twitter: @AlishaOutridge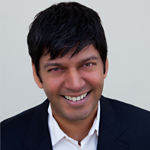 Jateen ParekhJelli, Chief Technical Officer & Co-FounderJateen Parekh is the CTO and co-founder of Jelli. During the past 17 years, Parekh has developed innovative platforms and assembled teams redefining consumer experiences. Prior to Jelli, Parekh was recruited by Amazon as the first employee, Principal, and Head of Advanced Technology for the Kindle project. He was also an early engineer and architect at ReplayTV which launched the first Digital Video Recorder (DVR) consequently altering the viewing behavior of TV audiences. Prior to that, Parekh was at Philips Research in Palo Alto (Philips Multimedia Center) where he was responsible for the architecture and development of new consumer platforms including video delivered e-coupons, digital wallets, web enabled remote controls and digital video and audio delivery systems. In addition to technology, Parekh is deeply passionate about music and is excited to play a part in the reinvention of radio. Follow Jateen on Twitter: @jateen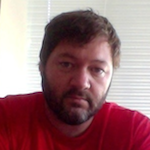 Stephen PhillipsTwitter #Music, Product Manager Stephen was the founder of We Are Hunted, an Australian software company that developed proprietary search technology that continuously scanned the web to identify the hottest new music in the world. We Are Hunted was recently acquired by Twitter, and was the foundation for the development of Twitter #music. Today, Stephen is the product manager for https://music.twitter.com. Follow Stephen on Twitter: @huntedguy
Sean PorterEventbrite, Senior Director of Product, PlatformSean Porter has worked at the intersection of events and technology for nearly 10 years. As the senior director of platform and product at Eventbrite, he is driving the strategy for Eventbrite's growing product suite and platform capabilities, which has processed over $1.5 billion in gross ticket sales. Prior to Eventbrite, Sean was CTO at Ticketfly, where he defined the strategic vision and was responsible for the technology team at the company. Prior to Ticketfly's acquisition of Gigbot, he built Gigbot Pro, the first integrated marketing and ticketing system for live music. Originally from the cornfields of Iowa, Sean now lives (and enjoys the variety of cuisines) in San Francisco. He enjoys spending time with his children and making colorful analogies to explain things to people who are less nerdy.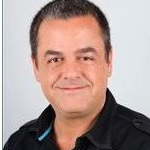 Jamie PurporaPresident Music Publishing, TuneCoreJamie comes to TuneCore with 17 years of experience in music publishing administration at Bug Music Inc. Bug Music became one of the largest independent music publishers in the world and was named #99 from Inc. Magazines top 100 fastest growing private companies in 2009. From 1997-2001, Jamie was Director of Royalties and from 2001 -2011 he was Senior Vice President of Administration.Read More
Jamie was responsible for overseeing publishing administration for Bug's entire catalog, which consisted of over 300,000 copyrights. Clients included Willie Dixon, Muddy Waters, Iggy Pop, Stevie Ray Vaughan, The Guess Who, The Kings of Leon, Johnny Cash, Ryan Adams, Wilco, Tradition Music, Average White Band, Del Shannon and the Trio/Quartet Music catalog. Jamie also served on the Publisher's Technology Board at the Harry Fox Agency for the last three years.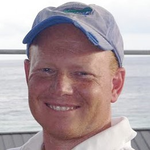 Aaron RayThe Collective, Partner / Head of New MediaAaron Ray is a Partner in The Collective. He has worked at the highest levels in many different sectors of the entertainment industry. His experience includes the representation of film, television and music talent, Executive Producing, multi-media licensing, international media development, financing and sales, Producing, creation and exploitation of film franchises and intellectual property management. Aaron has successfully implemented all of his experience and knowledge into the digital space and is also leading The Collective's New Media efforts.Read more
Aaron came to The Collective in 2005 to create and maximize systems that would generate true assets within the company. Per The Collective's vision, Aaron is also involved in strategies and platforms that leverage clients' creative influence while maintaining ownership of their own content. Understanding and identifying the relationship between the consumer and the artist is a key to this success. Ultimately, all of The Collective's clients will find their independence and options for success grow under this strategy.
In addition to traditional client management, Ray oversees some of the largest and most powerful digital assets in the world including those of clients Linkin Park, Enrique Iglesias, Avenged Sevenfold, Eddie Izzard, Slash, Big Boi, Plain White T's and Staind. Not limited to existing communities or technologies, he is constantly developing new agendas in other areas of media consumption. Aaron continues his leadership and supervision as Chief Operating Officer of the world's largest Horror destination, www.BloodyDisgusting.com – which was purchased as part of an ongoing acquisition strategy and is growing rapidly.
Ray oversaw the launch of several "Number Ones" this year from best selling iPhone apps, singles, albums, tours, community management and aggregation systems on Facebook, YouTube and MySpace, international sales, branding deals and TV shows. Packaging together creative elements and structuring complex financial deals are among Aaron's many strengths, as evidenced by the deal to re-launch the world's largest story library, Time Inc. Studios.
Ray has Produced movies with Academy Award winning talent such as Harvey Keitel and Michael Douglas. Some of the other projects Aaron is currently involved with include the feature adaptation of Breaking The Bank (Producer), based off the popular article from Sports Illustrated Magazine. Ray is also Producing the Broadway Musical version of the classic Bret Easton Ellis novel (and film) American Psycho, slated for 2012. In addition, Aaron also advises as the Chief Strategy Officer for RKO Pictures.
Prior to joining The Collective, Aaron was the Founder and CEO of Nine Yards Entertainment, a production and management company that focused primarily on film and television development and managed the careers of notable actors and various award-winning writers and directors. Before launching Nine Yards Entertainment in 2001, Aaron served as Senior VP at The Firm. While at The Firm, Aaron managed clients ranging from multi platinum music clients, film, television and sports stars, while packaging and producing several projects including top-grossing franchise hits such as Big Momma's House and Next Friday. Additionally, Aaron played a fundamental role with Michael Green in the identification, purchasing, repositioning and sale of the Pony apparel brand. Before joining The Firm, Aaron was Director of Development for Lynda Obst Productions, at FOX Studios. Aaron started his career at Gallin-Morey Associates. Follow Aaron on Twitter: @RedBaron1200s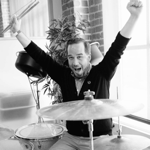 Tony RigginsUstream, Head of Music Business DevelopmentTony Riggins is the Head of Music Business Development for Ustream, the No. 1 livestreaming platform with offices in North America, Europe, and Asia. With 10+ years of experience in the music business, streaming media (Audio + Video) and startup/tech industries, Riggins brings a keen eye for music-brand partnerships.Read More
He leads music content and biz dev initiatives by structuring and negotiating strategic partnerships with record labels, managers, publicists, talent agencies, mainstream media, venues and big brands. With a vast rolodex of content owners and rights holders, Riggins works to leverage his experience and relationships by working as a one-man creative agency to source, structure, negotiate, close, launch, and further expand major online social media partnerships.
He has worked for various major and independent labels including Interscope Geffen A&M, Nettwerk Music Group, MCA, Epitaph, and Capitol Records working with artists including AFI, Jimmy Eat World, M.I.A., Nine Inch Nails, Yeah Yeah Yeahs, FUN, Rancid and Queens of the Stone Age. Follow on Twitter: @tonyriggins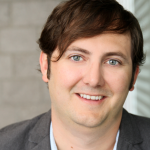 Chris RoachAEG Digital Media, Head of Business DevelopmentChris Roach, Head of Business Development at AEG Digital Media, has a diverse background in developing go-to-market strategies and building sales organizations resulting in accelerated revenue growth. He is responsible for leading all sales, marketing and business development efforts.Read more
Prior to joining AEGDM, Roach spent over four years with Conviva, an Internet Video Distribution start-up, where he was responsible for leading the sales organization while focusing on generating new revenue for the North American market. He was instrumental in helping create their go-to-market strategy resulting in rapid company revenue growth of over 400% for three consecutive years. Additionally, Roach was tasked with helping build out all sales functions including Field and Inside Sales, Account Management and provided guidance on the company's International Expansion. During his time there, he helped secure more than 70 worldwide media brands on the platform.
Previous to Conviva, Roach spent many years in successful sales and business development positions for leading financial institutions. Roach is a graduate of Middle Tennessee State University.
Roach has appeared as a Keynote speaker at BY: LARM, an annual conference in Oslo, Norway, focusing on Music and Technology, as well as on stage at Streaming Media West, the Conviva Customer Summit and numerous other conferences and events.
Ty RobertsGracenote, Co-founder, Chief Technology OfficerTy helped co-found Gracenote when his company ION merged with CDDB in the late 1990s. He is credited with producing the industry's first interactive music experience on CD for artists like Brian Eno and David Bowie. Connected to practically everyone in the business, from music labels and artists to technologists, Ty is a frequent speaker at music and TV industry conferences and events. Follow Ty on Twitter: @rocknty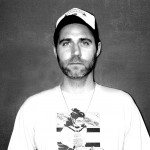 Benji RogersPledgeMusic, Founder & CEOBenji Rogers is an independent musician from London, England who has been making his own records since 1999. He's lived in New York, Los Angeles and Boston and though always a musician, he has also worked in television and film as a camera operator and audio engineer. As a musician, Rogers has been on tour with his band and as a solo artist in both the US and Europe with relatively few breaks since 2001. Through PledgeMusic, Rogers funded and released his 5th independent record under the name Marwood. Read More
A product of a music business family, with his mother, father and stepfather all having variously been managers, label owners, publishers and musicians, he was literally born into it and determined to succeed.
Benji Rogers founded PledgeMusic, the global direct-to-fan funding platform for musicians to record and tour in 2009. PledgeMusic helps artists to engage with their fans, fund their music, keep their rights and raise money for charity. On one stop in his varied career, he even ran a bar in New York. He doesn't get out much these days and has grown a beard. Follow Benji on Twitter @BenjiKRogers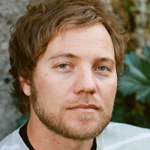 Zach RogueRogue Wave, Grand PubahZach Rogue sings and performs for the bands www.roguewave.com and Release the Sunbird. He also composes for film, TV, and commercials. In addition, he is a contributing writer for Radio Silence magazine. This is his first time as a panelist at SF MusicTech. Follow Zach on Twitter @roguewaveband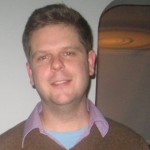 Mike RosenthalOK GO!, Digital Strategist / Label PresidentMike Rosenthal has overseen strategy and digital execution for the band OK Go since 2009. In January of 2010 he helped the band transition away from their major label and set up their own independent record label and production company, Paracadute. Mike runs Paracadute, overseeing album releases for the small but growing roster and managing the execution of OK Go's diverse creative endeavors. Mike is also the co-founder and organizer of the Blip Festival, an international electronic music festival celebrating 8-bit music and visuals. Follow Mike on Twitter @mikearosenthal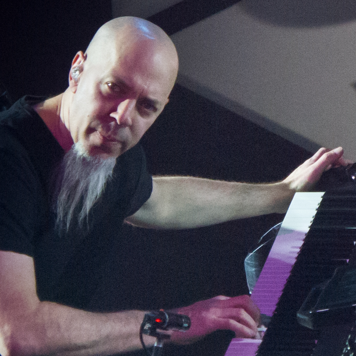 Jordan RudessFounder, Wizdom Music / Dream TheaterAt the age of nine, Jordan entered the prestigious Juilliard School of Music for classical piano training. By nineteen, he began to include the rapidly developing world of synthesizers in his recordings and performances. Today, Jordan is a recording artist, composer, producer and performer. Voted Best New Talent in the 1994 Keyboard Magazine Readers Poll Keyboardist category after the release of his solo album, "Listen," Jordan is keyboardist with the Grammy nominated, internationally renowned prog metal group, Dream Theater. Read More
Among others, Jordan has played with guitarist Steven Wilson, songwriter Aviv Geffan, guitarist Steve Morse and the legendary Dixie Dregs. He has recorded and toured with guitarist Vinnie Moore, written songs for, and recorded, with singer Annie Haslam (Renaissance), and has recorded tracks with David Bowie. Additionally, he has toured internationally with fellow keyboardist Jan Hammer and legendary drummer Tony Williams, has appeared in concert with Enrique Iglesias and with Grammy award winners, the Paul Winter Consort. His scoring can be heard with International Magician of The Year winner, Jeff McBride.Jordan formed a two piece "power duo" with Dregs drummer Rod Morgenstein after joining him in the Dregs. The project, dubbed the Rudess Morgenstein Project (RMP), is a high powered progressive rock duo of keyboards and drums.
Before joining Dream Theater in January 1999, Jordan connected with John Petrucci and Mike Portnoy of Dream Theater, bassist Tony Levin of King Crimson and Peter Gabriel notoriety, and recorded two albums with "Liquid Tension Experiment."
Jordan has written two books: Total Keyboard Wizardry, a keyboard instructional book, was released in July 2004 by Cherry Lane/Hal Leonard publishers. In addition, Dream Theater's long-awaited keyboard anthology featuring DT's strongest keyboard compositions expertly transcribed by Jordan's transcriber Chris Romero, was also released last summer 2004 and is distributed by Warner Bros.
In Early 2005, Jordan teamed up with Steven Wilson of Porcupine Tree and Israeli star Aviv Geffen to do an East Coast run as a three piece performing the music of Blackfield. They made a stop at XM radio to do a live set and their performance can be heard frequently on air.
Throughout his career, Jordan has immersed himself in the education of music through the web, by providing video and notation-based lessons in his Online Conservatory.
In 2010, Jordan founded his technology company, Wizdom Music, which has developed award-winning apps including: MorphWiz, SampleWiz, Geo Synthesizer, SpaceWiz, SketchWiz and Tachyon. MorphWiz won the first ever Billboard award for Best Music Creation App. Wizdom Music has also built apps for Intel, Microsoft and RIM.
Most recently, Jordan has assumed the position of Director of Music Experience for the London-based technology company, Roli Labs, creators of the new instrument, the Seaboard. He is also working with software company, Recombinant and has premiered new music exclusively through their latest app, JamBandit. Follow Jordan on Twitter @jcrudess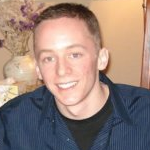 Justin SchunickLeap Motion, Hardware EngineerMore info: https://www.leapmotion.com/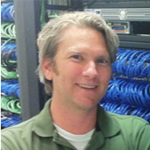 Peter SicilianoBeatport, CTOPeter Siciliano oversees Beatport's technology infrastructure and development process from supply chain to global product delivery. He ensures that Beatport delivers an exceptional experience for DJs, producers, partners, and suppliers. A successful music producer for many of today's top-tier artists, Peter is also a DJ and has played several of the world's most prestigious clubs and events. Before joining Beatport, he was COO of Spike Cyberworks Hong Kong (a web services company), and Spike Networks' Head of Production based in Tokyo. Prior to residing in Asia, Peter spent 8 years in Los Angeles running his own new media company specializing in on-set video effects as well as post-production audio and visual effects.
J SiderBandPage, CEO & FounderJ is the Founder & CEO of BandPage, which is the leading service for musicians to manage their presence across the web. He was recently named to both Forbes and Billboard's 30 Under 30 in 2011. J is a veteran in the business of managing bands and venues around the country. This experience opened his eyes to the practical needs of the music community in the digital era, and the lack of a solution. Out of this realization J founded BandPage to provide an honest, social tool to help musicians navigate the web. Follow J on Twitter: @JSider and @BandPage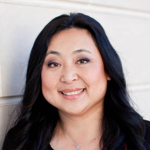 Chia-Lin SimmonsAha by HARMAN, VP of Content and MarketingChia-Lin Simmons has been creating, distributing and marketing digital media since the early days of the Internet. She spent her career bringing content onto the devices consumers – from the cassette player to the iPad and today to the car. Over the last 16+ years, she has helped companies such as Audible (an Amazon company), CNET, Harman, NewsCorp, Playphone, Time Warner and Wired generate revenue via groundbreaking content distribution deals.
Simmons is currently VP Content & Marketing for Aha by Harman the cloud-based service that delivers a next-generation radio experience to drivers, safely at 65 miles an hour. Simmons leads global marketing, business development and content programming for Aha's mobile, automotive and home products.Read More
Aha currently boasts 30,000+ stations of content from dozens of leading content companies such as MOG, Rhapsody, Rdio, CBS Radio, Slacker, NPR and ESPN and dozens more across music, audio books, entertainment, travel, location based services and search.
Prior to Harman, Simmons was VP of Marketing and General Manager of Playphone North America. At AOL/TimeWarner she forged and managed social media partnerships with MySpace and Facebook. As VP of Strategic Alliances at Audible (Amazon), she launched the company's wireless business and was responsible for driving adoption of the #2 audio format (behind MP3).
Simmons graduated from U.C. San Diego and received her MBA from Cornell University, where she was a Park Leadership Fellow. She also holds a JD from George Mason University School of Law and is a licensed New York attorney. Follow Chia-Lin on Twitter @chialinsimmons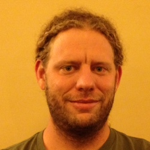 Matthew SmithDeliRadio, VP MarketingMatthew is the VP of Marketing at DeliRadio, the Webby-nominated music discovery platform that transforms local concert calendars into streaming radio stations. With 18 Years of experience in the entertainment industry as an artist manager, talent buyer, concert and tour promoter, and nationally touring musician, Matthew has devoted his career to developing sustainable business strategies and revenue models for touring and independent musicians. Matthew founded Rosengrove Productions in 2004 where he produced and promoted over 150 events a year in mid-size venues and has performed at internationally renowned festivals such as Montreal Jazz Fest, Outside Lands and SF Jazz. Follow Matthew on Twitter @smidogg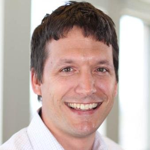 Geoff SnyderPandora, Director of Automotive Business DevelopmentGeoff Snyder is Director of Automotive Business Development for Pandora. Geoff has been instrumental in the extension of Pandora into the vehicle, which is the traditional home of radio. As consumers demand a better in-car music experience, Geoff has developed relationships with representatives of the world's top automotive brands and has worked as a liaison between engineering and business development teams to make personalized radio on-the-road a reality. Before joining Pandora, Geoff worked for 10 years with the founding team of Openlane, a company that provides software services for the auto industry. Geoff holds a B.A. degree in Economics from Harvard. He also enjoys playing the guitar and is grateful his kids are young enough to think he's good at it.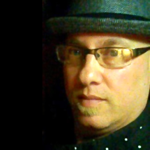 Andrew StessLyricFind, Chief Revenue OfficerAndrew Stess has a reputation for being a deal-closer, relationship-builder and revenue driver for business in established and emerging technologies. His 16-year experience in the digital media, consumer electronics and technology fields has been proven with his many years of success. In 2006 he joined LyricFind's Board of Directors where he has helped drive the companies overall strategy and sales. Andrew added the role of Chief Revenue Officer for LyricFind in 2011 and has helped grow LyricFind to be the largest legal, licensed lyrics database in the world, with millions of licensed tracks available and hundreds of lyrics sublicensing clients. LyricFind has established licensing and content relationships with over 3,000 music publishers, The Harry Fox Agency, and Rovi.Read More
The company delivers services to over hundreds of web sites and mobile applications that want to enhance their music products with lyrics, including HTC, Microsoft's Bing, Pandora, CBS, Samsung, Lyrics.com, Shazam, SoundHound, LyricsMode, SongMeanings, Universal Music, and Disney.
Previously, as CEO and founder of AmpliFIND Music Services and MusicIP, Andrew drove the company's overall strategy, innovation and growth, which led to their successful sale to Sony in just 2 years. He escorted the new young startup to a proven B2B technology company with licensing deals to Belkin, SFR, Disney and Memorex.
Andrew spent several years as Vice President of Consumer Electronics at All Media Guide (AMG), launching the company's CE and technology licensing division from the ground up. AMG's subsequent sale to Macrovision (ROVI) in 2007 for $85 million was facilitated by Andrew's M&A efforts.
He pioneered the licensing of media recognition in consumer electronics devices and media player applications at Gracenote where he was the first non founding executive team member. Andrew was also a senior sales and business development executive at Liquid Audio.
An internationally sought-after moderator and speaker in the digital music space, Andrew has spoken at the Digital Music Forum, Connected Cars, iHollywood Music 2.0, Telematics Update, San Francisco MusicTech Summit, and many industry conferences, tradeshows and events.
Andrew is also an Advisory board member for ArtistTech Media and Song Crusader. In addition, with his StessCo Consulting Group he works with a number of different start ups as a business development consultant.
Andrew is an accomplished Bass player as songwriter, publisher and ASCAP member. He has composed music for film, radio and television, with his songs on primetime shows on both FOX and NBC. Follow on Twitter: @stessco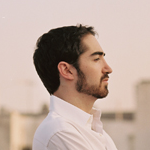 Sam Valenti IVDrip.fm, CEO/Co-founderSam Valenti IV is the founder and CEO of the media and arts company, Ghostly International and co-founder and CEO of drip.fm The New York and Ann Arbor-based Ghostly brand was started from a dorm room in Ann Arbor, Michigan in 1999. Since then Ghostly has built a formidable reputation for artistic quality, unique design and technological innovation. Ghostly International is a multi-platform cultural curator, an aesthetic community fulfilling the roles of record label, design retailer, music-publishing company and technology developer in one.Read more
In the years since its birth in 1999, Ghostly has grown from a boutique music label known for its electronic pop sound to a network of some of the world's most unique visual artists, designers, technologists, and musicians featured in Wired, GQ and the New York Times.
In 2009, Ghostly launched the successful Ghostly Discovery iPhone app, a top ten music app, and in 2010, the re-tooled Ghostly Store launched online as a unique design and art boutique, centered around the Ghostly brand carrying an international array of limited and exclusive products.
In 2012, Valenti and co-founder Miguel Senquiz launched drip.fm a subscription platform for independent creators, drip.fm and have announced partnerships with over 20 independent labels from Secretly Canadian, Domino, Stones Throw, Fool's Gold, and Mad Decent. Follow Sam on Twitter: @valenti
Carrie WalshSilicon Valley Bank, Managing Director, Entrepreneur Services GroupCarrie Walsh has over 15 years of experience in the venture capital industry. As a Managing Director with SVB's Accelerator, Carrie leads a team that leverages the bank's deep experience and relationships with the venture community in ways that help Founders and CEOs of emerging technology, cleantech, and life science companies succeed. SVB Accelerator provides strartup and VC clients with access to high end programming and targeted introductions that work to create a mutually beneficial ecosystem that's unparalleled in the technology banking industry today.Read more
Previously, Carrie was a Partner at a leading transatlantic executive recruitment firm where she built out executive teams and boards for venture-backed technology portfolio companies. Prior to that, Carrie was the Vice Consul for IT & Communications at UK Trade & Investment and the British Consulate, where she led a nationwide team working with US venture funds and their technology portfolio companies to drive inward investment to the UK and to promote British trade abroad.
Carrie's experience also includes work at two venture funds, Red Rock Capital and Brad Peery Capital, where she was Director and Vice President of Strategic Development. Prior to her invest-side experience, Carrie was a record-breaking executive at VentureOne, a leading industry research firm, and at Teletrac, a venture-backed mobile solution provider optimizing the service delivery process.
Carrie is a currently an Executive Board Advisor for the Computer History Museum. Follow Carrie on Twitter: @CarrieAWalsh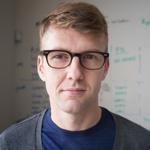 Ryan WalshConsultantRyan Walsh has been developing technological products for over 10 years. Most recently, he co-founded and served as CTO for Pulselocker, the world's first subscription music service to work with DJ software. He has Deejayed and produced house and techno for over 10 years, under aliases. Follow Ryan on Twitter: @localbyproxy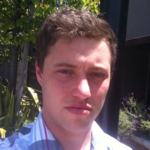 Daniel WaltonRetronyms, Co-FounderDan Walton is a Co-Founder at Retronyms where he works to make great music tools. He is fascinated with the future of music, instruments and creation. Retronyms has become a leading iPad music tools company by making instantly creative and accessible apps like iMPC and Tabletop. Follow on Twitter: @retronyms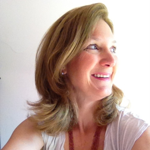 Brooke WentzRights Workshop, OwnerBrooke Wentz is a seasoned music supervisor and rights executive who founded The Rights Workshop, a company specialized in securing music copyrights for media producers. Prior she was Music Director at ESPN, consulted to TechTV and was former A&R Administrator for Arista Records. During that time Brooke authored Hey, That's My Music!: Music Supervision, Licensing and Content Acquisition. Her vast knowledge of music and musical genres comes from being a former NPR radio host, and her licensing expertise won her a Billboard Award for one of the best selling world music recordings called "Global Meditation." Recently the Rights Workshop purchased music blog mySpoonful and is soon to launch a uniquely curated international music site Seven Seas, both platforms help independent artists monetize their music through allowing users to initiate licensing at point of discovery. A native of San Francisco, Brooke is a graduate of Barnard College and Columbia Business School and sits on the board of the Stern Grove Festival. Follow on Twitter: @brookelist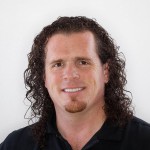 Chris WilsonGoogle, Developer AdvocateChris Wilson is an Open Web Platform Developer Advocate at Google working on Chrome. He began working on web browsers in 1993 when he co-authored the original Windows version of NCSA Mosaic, went on to Microsoft to work on Internet Explorer for fifteen years, and joined Google in 2010, where he is currently a Developer Advocate on the Chrome team. Chris has a particular interest in enabling awesome user experiences on the web platform, especially audio and music experiences, and is a long-time participant in various web standards working groups, as well as the co-editor of the Web MIDI API. Follow Chris on Twitter @cwilso

Jeff YasudaFeed.fm, CEO and FounderJeff Yasuda is the founder and Chief Executive Officer of Feed Media Inc. Feed Media houses the Fuzz radio service, Blip.fm, and Feed.fm. Feed.fm is the first MaaS (Music as a Service) platform allowing game developers, content publishers, and e-commerce retailers to add popular music to their products via a full turn-key and legal offering.Read More
In July 2008, Yasuda launched Blip.fm. Blip.fm was the leading real-time social media DJ service available for music enthusiasts. Blip.fm grew to over 1 million registered DJs who reached over 30 million people on Twitter alone. DJs actively engaged with their favorite titles by recommending them via "blips" of streaming music with friends across Blip.fm, Twitter, Facebook, Last.fm and other leading social communities. Blip.fm also integrated one-click access to purchasing available songs, merchandise and concert tickets related to each blipped title to offer a more immersive relationship with the artists.
Jeff is also the host and producer of the Fuzz Sessions, a live show filmed from his San Francisco studio and streamed over the web reaching audiences of 20,000 to 100,000 people each show. The Sessions features live performances and interviews with Grammy-nominated and accomplished artists such as Plain White T's, Gomez, ALO, Big Light, Temper Trap, the Mother Hips, and One eskimO.
Before becoming an entrepreneur, Jeff was the Managing Director and Chief Financial Officer of Silicon Valley VC firm Redwood Ventures, where he held board directorships and managed investments in their technology portfolio. Prior to joining Redwood, he worked in Investment Banking at Lehman Brothers, concentrating on technology financings within Equity Capital Markets, where he was involved in initial public and follow-on offerings for software, hardware, computer services, semiconductor, semiconductor equipment, and telecommunications equipment companies. Before Lehman Brothers, he worked at Arthur Andersen, focusing on strategic consulting, mergers and acquisitions, and financial valuation within the Corporate Finance Group.
Jeff is a co-founding Director of the Board of Little Kids Rock, a non-profit established to teach contemporary music to children in public schools and considers himself to be a bona fide hack guitarist – skills he puts to work in his San Francisco band. He earned a BA from Dartmouth College, an MBA from New York University Stern School of Business and is a CPA.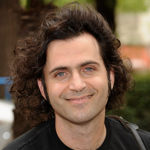 Dweezil ZappaMusicianSon of Frank Zappa and a heavy metal disciple of Eddie Van Halen and Steve Vai, Dweezil released his first album, Havin' a Bad Day, in 1986. He worked a stint as a VJ on MTV, appeared in the films Pretty in Pink and The Running Man, and had a brief sojourn in TV situation comedy with his sister Moon Unit, on 1988-1989's Normal Life. Dweezil also issued his second album, My Guitar Wants to Kill Your Mama, in 1988, following it in 1991 with Confessions, and subsequently took a break from solo recording. He worked in television for a time, composing the theme song to the sadly short-lived Ben Stiller Show and voicing the character of Ajax on the brilliant USA Network animated series Duckman. He next formed the band Z with brother Ahmet on vocals; the group released two albums together: 1994's Shampoohorn and 1996's Music for Pets. In addition to his work as a session guitarist, Zappa busied himself with Happy Hour (a TV show for the USA Network which debuted in 1999 and was co-hosted with Ahmet ), and his first solo album in nine years, 2000s mostly instrumental Automatic. Following this, Dweezil fell back out of the public eye and re-dedicated himself to learning guitar, changing his style a bit and adopting many of his father's picking techniques. In 2005, he assembled a crack band of younger players and recruited FZ alumni Steve Vai, Terry Bozzio, and Napoleon Murphy Brock for the critically acclaimed Zappa Plays Zappa tour which hit the road in the summer of 2006. The band (with Brock ostensibly as the frontman) performed an entire program of Frank Zappa compositions with Vai and Bozzio appearing as guests and Dweezil himself as lead guitarist/bandleader. Between legs of that tour, he released Go with What You Know, easily his most ambitious album to date. A studio version and DVD of Zappa Plays Zappa appeared in 2008.

Brian ZiskSF MusicTech Summit, Executive ProducerBrian Zisk is a serial entrepreneur specializing in digital media, web broadcasting and distribution technologies. He is a founder of BuzzMakers, Inc., which produces the SF MusicTech Summit and the Future of Money & Technology Summit. He is a co-founder of the SF MusicTech Fund. Read more
Additionally, Brian is a Co-Founder and Technologies Director of the
Future of Music Coalition
and a Board Member and/or Strategic Advisor for a wide variety of tech companies and non-profits. Brian was previously a founder of The Green Witch Internet Radio which was sold to CMGI (NASDAQ: CMGI) at the turn of the millennium. He is active in many influential computer-mediated forums, is quoted and published extensively in the media, frequently appears on panels and at industry events domestically and abroad, and is an expert at frenzy whipping, brand awareness, and in creating new business models. He is married to Shoshana Zisk.
Follow Brian on Twitter: @zisk