Brian Zisk's email: brian [at] sfmusictech [dot goes here] com
Brian Zisk: (415) 564-0904
Mailing Address:  3701 Sacramento Street, #462, San Francisco, CA 94118
Speaker Application: Fill out the Speaker Suggestion Form
Sponsorship Inquiry: Fill out the Sponsor Inquiry Form
Volunteer Inquiries: Fill out the Volunteer Application
Press Pass Inquiry: Fill out the Press Credentials Application
Logos & Web Graphics: SF MusicTech Summit logos and banners in various sizes can be found here
PRODUCTION TEAM
Brian Zisk – Executive Producer / Co-Founder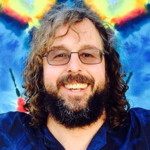 Brian Zisk is a serial entrepreneur specializing in digital media, web broadcasting and distribution technologies. He created and Executive Produces the SF MusicTech Summit and the Future of Money & Technology Summit. He is a co-founder of the SF MusicTech Fund. Brian is a Co-Founder and Board Member Emeritus of the Future of Music Coalition and a Strategic Advisor for a wide variety of tech companies and non-profits. Brian was previously a founder of The Green Witch Internet Radio which was sold to CMGI (NASDAQ: CMGI) at the turn of the millennium. He is active in many influential computer-mediated forums, is quoted and published extensively in the media, frequently appears on panels and at industry events domestically and abroad, and is an expert at frenzy whipping, brand awareness, and in creating new business models. He is married to Shoshana Zisk. Follow Brian on Twitter: @zisk
Shoshana Zisk – Co-Producer / Co-Founder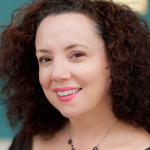 Shoshana Zisk is the co-producer of the SF MusicTech Summit.  She is also an entertainment lawyer with a wide range of experience in the music industry. Her experiences includes Interim Chief Operating Officer for In Ticketing, Business & Legal Affairs for George Clinton and his musical groups Parliament, Funkadelic and The P-Funk Allstars, and General Manager of Clinton's independent record label The C Kunspyruzy. Her previous positions include Business & Legal Affairs at BMG U.S. Latin, the Copyright Department at Motown, and A&R Administration for Island Records. Shoshana is currently the CEO of Kiddie Village, which creates award-winning childrens videos and music. She is a member of the California, New York, and Florida Bars. She earned a bachelor degree in Classical Piano Performance and Juris Doctorate (cum Laude) from the University of Miami. Shoshana was recently the Musical Director for "Rent" (the musical) in San Francisco, CA & Hollywood, California.
Sarah Lanning – Project Coordinator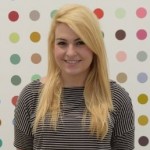 Sarah Lanning is the Project Coordinator for the SF MusicTech Summit. She also serves as the GRAMMY U Representative for the The Recording Academy SF Chapter. Sarah previously interned for the SF MusicTech Summit, and has held other internships with Creative Artists Agency, Superfly, Merchbar and music education nonprofit Little Kids Rock. Sarah is a current undergraduate Marketing student at the University of San Francisco, where she previously served as the Concert Director for the Campus Activities Board. Sarah aspires to bridge the gap between musicians, fans and industry professionals to further enhance the music industry and curate great experiences for everyone to enjoy.
Patti Silverman – Advisor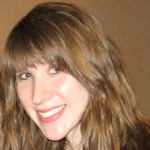 Patti Silverman is Advisor to the SF MusicTech Summit. While at Columbia Records in NYC, she developed a reputation as an early proponent of music tech. To run marketing and promotional campaigns for Adele, Band of Horses, MGMT, The Avett Brothers, Passion Pit and other artists, Patti scouted the latest products and services being developed by Bay Area startups. Since her move to the West Coast, she's also been an integral part of launching the Silicon Valley Internship Programme, a non profit which inspires UK tech entrepreneurship. Patti graduated Summa Cum Laude from St. Louis University with a Bachelor of Arts in Communication. She's an avid live music fan – you can check out the 150+ shows she's attended via Songkick.
Todd Tate – Community Architect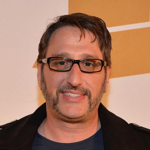 Todd focuses on building great music tech products and mentors, advises and assesses music startup products and entrepreneurs. Since 2012 Todd has served as an Accelerator Advisory Board Member and a Music Panel Producer for South by Southwest. Todd's panel "The 7 Hottest Topics of Web MusicTech" attracts full capacity audiences every year. As the Community Architect for the SF MusicTech Summit, Todd has cultivated sponsors, attendees and panelists since the inaugural Summit.
Studying jazz composition and audio engineering, Todd logged many hours as a studio owner + hands on engineer, earning credit for a Grammy-nominated Latin Jazz recording and helping record TRAIN's first triple platinum release. His current singing/songwriting project Sayla Dobro, is described as "Beck, meets Skeleton Key, with a sprinkle of Calexico."
In earlier times, Todd was COO and co-founder of Angry Coffee, maker of the first web-based interface to Napster.  Todd's work did not land any lawsuits, but instead a rare collaboration between EMI/Capitol and the band Radiohead.
Katie Barrett – On-Site Production Manager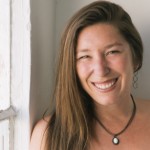 Katie Barrett is On-Site Production Manager for the SF MusicTech Summit and the Future of Money & Technology Summit. When not supporting the Summits during day-of-show, Katie is Development Manager for the Internet Archive, a non-profit digital library who's goal is universal access to all knowledge. Katie's prior work experience includes Project Specialist at Airbnb, Promoter Relations Manager at Tixie, and Membership Manager for The Recording Academy SF Chapter (The GRAMMY's), where she galvanized relationships and Grammy memberships for The Black Keys, Vampire Weekend, The xx, Sigur Rós, Karen Elson, The Cool Kids, Foster the People, G. Love, Blackalicious, LP, Lyrics Born, Chali 2na and many others. Katie speaks Japanese, spent two years on the JET program in Shikoku, Japan and was Academic Director of foreign language school Embassy CES in San Francisco. Katie is the founder of Pops & Buzzes, an affiliation of accomplished women who work in all aspects of the entertainment, recording and live music industries.