Things to Do Before & After the Summit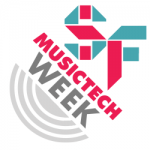 Check out these events surrounding the Summit, which were hand picked by our team as being of interest to our music & technology community.
Friday – Sunday, October 6, 7, 8, 2017

Hardly Strictly Bluegrass
Free Bluegrass (and more!) Music Festival in Golden Gate Park
Location: Hellman Hollow (formerly Speedway Meadows) + Lindley & Marx meadows in Golden Gate Park
Full line-up Here
Saturday & Sunday, October 7 – 8, 2016
SF Uke-tober Fest
First-ever Ukulele Festival in San Francisco!
Saturday 3:00 pm – Sunday 10:00 pm
Hotel Kabuki, 1625 Post Street
More info: https://www.sfuketoberfest.com/
*Sold Out Festival Passes (limited workshop and concert tix avail)
Tuesday, October 10, 2017
TedxSanFrancisco
Dare to Know
Location: Herbst Theatre
Tickets: $249 Regular / $299 Regular + Party
More info: http://www.tedxsanfrancisco.com
Wednesday, October 11, 2017
Internet Archive Annual Bash
20th Century Time Machine
5:00 pm – 9:30 pm
300 Funston Avenue
More info
Tix: $15 or donate more to 501(c)(3) non-profit archive.org
Friday – Sunday, October 13 – October 15, 2017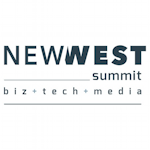 New West Summit: Cannabis Industry Expo
Conference on the game-changing developments in technology, investment and media in cannabis.
More info: https://www.newwestsummit.com
A partner event! Click here for 50% off tickets for the conference!
*Brian Zisk will be speaking!
Saturday + Sunday, October 14 + October 15, 2007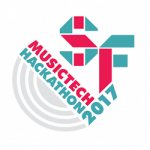 SF MusicTech HACKATHON
1pm Saturday to 5pm Sunday
Location: Upload.io, 1535 Mission Street, San Francisco, CA 94103
Registration is free, but you must apply to receive an invitation to participate. This is an exclusive event for actual hackers.
http://www.sfmusictechhackathon.com
Saturday October 14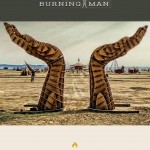 Burning Man Presents: Decompression 2017: Black Top City
A microcosm of black rock city's camps, playa art and performers
2pm-4am, All Ages welcome!
Location: Pier 70, 22nd & Illinois, San Francisco
More info
Yerba Buena Night 2017
6PM – 10PM
Free Live Performances, Music and Dance
View line up:www.ybnight.org
Location: Jessie Square! Mission Street b/t 3rd + 4th
Monday, October 16, 2017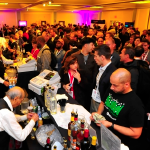 SF MusicTech Summit 19 – Opening Night Party
5pm – 7pm +
Meet & Mingle with SF MusicTech Summit attendees!
Pre-Registration & Badge Pick up
Location: Ssiso, 1700A Post Street (Japantown)
Tuesday, October 17, 2017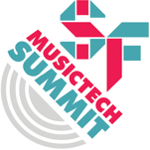 SF MusicTech Summit 19
Hotel Kabuki, 1625 Post Street
9am – 5:30pm Summit Sessions
5:30pm – 8pm Cocktail Party!
*Registered attendees only

Thursday, October 19, 2017
Extraterrestrial Nightlife
6 – 10pm / 21+ / Live DJs (last entry at 9pm)
California Academy of Science, Golden Gate Park
https://www.calacademy.org/nightlife/extraterrestrial-nightlife
TIX $12 members / $15 non-members