The SF MusicTech POP UP! brings a scaled down version of the SF MusicTech Summit to Mondo.NYC in Williamsburg, Brooklyn on Wednesday October 16. More info: http://mondo.nyc
There will be three panel sessions running simultaneously on Wedneday. You can register for a one day only ticket, or the full week. Click here to register with 20% off using code sfmusictech. Below are the speakers who will be appearing in the Main Ballroom and The Library at The Williamsburg Hotel on October 16. There will also be a "Mindfulness in Music" track on Wednesday, which is not included below, but is detailed on the main website for Mondo.NYC. Your Mondo.NYC Badge includes access to all Mondo.NYC panels and sessions, including all parties + special events + music festival activities!
VIEW THE SCHEDULE IN THE LIBRARY ON OCTOBER 16
Below are all the speakers on Wednesday October 16, 2019:
Dave Allen- Din Workshop, Co-Founder Director of Music Relations
Dave Allen is a noted recording artist, label founder, and tech visionary with extensive experience and expertise on the intersection and evolution of music and technology. As Din Workshop's Artist and Industry Advocate, Allen works with artists and their managers to educate them on the opportunities of the constantly shifting music business. Din Workshop wants to enable artists who are constantly seeking new revenue streams.
In 1978, Allen was a founding member of the pioneering UK post-punk band Gang of Four, releasing the seminal albums "Entertainment!" and "Solid Gold." He later formed Shriekback before moving to Los Angeles in 1989 to form the label World Domination Recordings, an arm of Capitol Records.
After a stint as General Manager of digital retailer eMusic.com in 1997, Allen moved to Portland to join Intel Corp. in 1999 as the business director of the company's Consumer Digital Audio Services Operation.
Two years later, Allen established the music blog Pampelmoose.com, and also joined Nemo Design as Director, Insights & Digital Media. By 2009, he moved on to form the digital brand strategy agency Fight, and the following year joined brand engagement agency NORTH as their Digital Strategy Director.
In January of 2014, Allen left NORTH to join Beats Music, the streaming music arm of Beats By Dre. Five months later Beats was bought by Apple and Allen joined the Apple Music Artist Relations team, charged with creating partnerships with artist managers and the artists themselves, prior to the launch of the Apple Music streaming service.
In March 2017, Allen left Apple Music to form the startup, Din Workshop, bringing with him an extensive list of artist manager relationships.
Allen was an adjunct lecturer at the University of Oregon, focusing on digital and social web strategy from 2010 to 2014, and is a former assistant professor at the Pacific Northwest College of Art. His expert opinions on digital strategy and music technology have been the subject of multiple speaking appearances (including SXSW, CMJ, SFMusicTech, M.I.T. Galway, Harvard Business School and more), as well as writing articles in the Guardian UK, Salon.com, and The New Yorker, among others.
This diverse background in all aspects of music and technology makes Allen the most qualified individual to speak intelligently to both the artistic and business opportunities for all aspects of today's new recording industry. He lives in Portland, Oregon, where he divides his time mentoring startups and supporting the city's expanding technology sector, as well as its famous independent music scene.
Dave and his business partner Skylar Jessen are very excited to announce that DinWorkshop is joining NEW INC, the New Museum's incubator for art, tech, and design as part of their Equitable Platforms track. Over the past year and a half Dave has been working with Skylar to build a consultancy and studio focused on designing new opportunities for artists to create sustainable revenue streams and bring together artists, communities, and companies in more genuine ways.
Jem Aswad – Variety, Senior Music Editor
Jem Aswad, who launched Variety's music section with executive music editor Shirley Halperin in April 2017, has held senior posts at Billboard, MTV News, Spin, Time Out New York and CMJ as well as Atlantic, Warner Bros. and Caroline Records and ASCAP. His writing has appeared in New York, Rolling Stone, Entertainment Weekly, the Village Voice, Esquire and many other publications. He makes frequent appearances on major TV and radio news outlets, including CNN, ABC, CBS, NPR, BBC, Fox, Fuse, MSNBC's "Morning Joe," "Good Morning America," "Nightline," "CBS This Morning" and "ET Insider." He also lectures regularly at Syracuse University's Bandier (music business) Program and New York University, and often appears as a speaker, moderator or panelist at South by Southwest, MIDEM, and other events.
Andrew Batey – Beatdapp, CEO
Andrew Batey is the CEO of Beatdapp, a blockchain application that helps music labels and artists track their songs and collect royalties. He also teaches Advertising and Marketing at Trinity Western University and is an advisor to multiple startups in Los Angeles, San Francisco, and New York.
Prior to being a technology executive, Andrew helped launch and promote multiple top 10 (iTunes & Billboard chart) musicians, major brands, and successful web properties.
Over the last 10 years, Andrew served as an executive at various technology companies. He was the VP of Growth at BuildDirect, a B2C and B2B home renovation e-commerce website, marketplace, and heavy goods supply chain logistics company. The Head of Growth at EasyMarkit, a Vancouver-based patient communication SaaS in the medical industry. The Chief Marketing Officer at Spinlister, a peer-to-peer action sports sharing economy with inventory and users from over 100 countries.
His projects have been featured over 4,000 times in publications including Mashable, NY Times, Wall Street Journal, Fast Company, Wired, The Guardian, VentureBeat, and TechCrunch. I've also presented on digital marketing, marketplace dynamics, and sharing economies at conferences like SXSW, SHARE, and ClickZ.
Stephen Blackwell – Alpha Data, Managing Director
Stephen Blackwell is the Managing Director of Alpha Data and PMC's Head of Portfolio Sales. In this new role, Stephen represents PMC's $100M strong, multi-faceted audience in market. As Managing Director of BuzzAngle, Stephen manages PMC's investment in the brand while helping to orient it focus to consumer channels.
Stephen Blackwell is an entrepreneur, executive and investor in media and technology. He has founded and operated multiple businesses to successful exits over the past decade.
In 2009, he founded the popular music and lifestyle brand Death and Taxes where he served as Chief Executive Officer. The company was acquired by SpinMedia, where he became the Chief Executive Officer and ran a powerful portfolio of assets that included the legendary music brands SPIN and VIBE among others. The company was acquired by the Billboard Hollywood Reporter Media Group.
There Stephen served as Chief Revenue Officer and managed a $100M revenue business. Most recently, Stephen was Chief Strategist of BandLab Technologies, where he oversaw Rolling Stone International's operation and the company's other media assets.
Nick Bodor- Cake Shop, Bruar Falls, The Library Bar, Co-Owner
Since 1995, I have been creating music oriented cafes, bars & venues in New York City. We opened Cake Shop in 2004, as a cafe/bar/record store/venue that helped break bands like Vampire Weekend, MGMT and Dirty Projectors, as well as hundreds of international acts. In 2008 we opened Bruar Falls, a sister club in Williamsburg Brooklyn. Before that, I opened one of the first cyber cafes in NYC: alt.coffee. 1998 brought The Library Bar; a beer-and-shot dive bar with an indie-rock oriented jukebox. I am passionate supporter of talented bands and providing a stage for new acts to build as well as shape their sound and voice.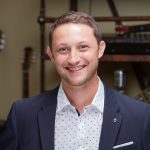 Matthew Boerum – Audible Reality, CEO and Co-Founder
Matthew Boerum is a pioneer in the field of 3D audio for music production & virtual reality. He is co-founder and CEO of Audible Reality, an immersive audio technology company from Montreal revolutionizing music engagement through unique AI-driven 3D audio software.
Matthew is an award winning audio engineer, educator and musician, and is finishing up a Ph.D in Sound Recording at McGill University under George Massenburg and Richard King. His research focuses on auditory listener movement in virtual audio environments, with a special interest in spatial perception and mixing. Driven by his passion for music and sound, he is actively involved in pushing the audio industry forward as a speaker at industry conferences and events. He holds an MA and BS in Audio Technology from American University.
Since 2000, Matthew's work as a freelance engineer, educator and musician has lead him to nearly every audio industry discipline. Of notable mention, he has worked with Grammy award winning artists Cee Lo Green and Dirty Vegas; Golden Globe winning actor Stacy Keach; and public figures US President Carter and the Dalai Lama. In 2012 he was awarded an Emmy for Outstanding Commercial – Single Spot and received front-page honors in the press by Audio Solutions. He's also been featured in Mix Magazine, Financial Post and Le Devoir. Follow on Twitter: @audiblereality
Stephanie Boriskin- The Bowery Electric, Talent Buyer
Stephanie Boriskin was born into the music industry, with family in every sector from non-profit classical to stadium tour management. After interning at Columbia Records and graduating Hunter College, she joined the team at the Montauk, NY hotspot, The Surf Lodge, booking a wide range of artists. While mainly focusing on up and coming talent, like Noname and Ryn Weaver, she also booked internationally known performers, like Janelle Monae, Halsey, Anderson .Paak, and The Flaming Lips. After four years, she moved to The Bowery Electric to focus exclusively on lifting up artists looking to get their music out to the masses and grow their fan base.
Janice Brown – RLab, Manager, Education & Outreach
Janice Brown has worked at the intersection of music and technology for two decades — as a writer and content creator, music producer and supervisor, and entrepreneur. From her early days as an audio journalist to later co-founding SonicScoop.com — one of the first online magazines for music producer/engineers and studios — to her work as a music supervisor in advertising and most recently as manager of Reservoir Studios, Janice has established herself as a trusted industry resource and connector in the audio, music and creative media fields. Now at RLab, the NYC-funded center for entrepreneurship and education in virtual and augmented reality, she's focused on emerging technologies and opportunities in spatial computing, with particular interest in new experiences of music and immersive sound.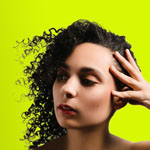 Shelita Burke – Shelita Burke Enterprises LLC, Pop Artist
Award winning Shelita Burke is an Pop Artist, Entrepreneur and Scientist. She is an early adaptor of blockchain technology and is paving the way for independent artists. Shelita's "Special" EP was launched on the blockchain and has generated quite the buzz with over 20 million streams, charted #10 on Billboard, #3 on iTunes and has been featured in Forbes. She released her self-titled debut album "SHELITA" earlier this year to critical acclaim.
Shelita independently toured the world with over 150 shows across Europe, Asia, and Africa as well as a myriad of performances throughout the U.S. Her ability to connect with audiences and engage her expansive network of superfans has resulted in a devoted global audience and media interest from Forbes, Music Connection Magazine, NPR, Billboard, MTV, Grit Daily and many music industry taste-makers.
Joanna Cameron – The Delancey, Talent Buyer
Hailing from Melbourne, Australia, Joanna relocated to New York City four years ago. Prior to her move, she was the Communications and Membership Manager at AIR (Australian Independent Record Labels Association) and Producer of the Australian Independent Music Awards for seven years. Joanna is now the Talent Buyer at The Delancey, a three-level nightclub in the Lower East Side encompassing a full capacity live music venue. She is also Co-Founder and Director of One of One, a not-for profit organization that supports and encourages women working in the Australian music industry.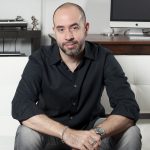 Philip Cialdella – Atlas Music Publishing, Chief Operating Officer
Phil Cialdella brings over 20 years of music publishing experience to the Atlas team. As SVP of Administration and Licensing for indie publishing pioneer Cherry Lane Music Publishing, Phil led an all-star staff in establishing and growing the Cherry Lane 'back office' into a market-leading global administration platform, with a best-in-class reputation for diligence, transparency, and innovation in the administration of music publishing copyrights, attracting and retaining a broad array of publishing clients over the years including contemporary platinum-selling artists (Black Eyed Peas, will.i.am, John Legend), classic song catalogues (Elvis Presley, Quincy Jones, Ashford & Simpson), and film & television studio heavyweights (DreamWorks SKG, Lionsgate, Weinstein Co., Marvel, World Wrestling Entertainment, NFL Films, 4Kids/Pokemon). After 11 years with Cherry Lane, Phil founded independent boutique music publishing company Wonderlous Music in 2011, to provide professional music publishing administration & synch licensing representation on behalf of a select group of established as well as emerging songwriters, composers, and producers, and to consult music publishers and record labels on evolving industry issues & best practices. Phil currently serves on the board of directors of the Association of Independent Music Publishers (AIMP), chairs the Unclaimed Royalties Oversight Committee for the MLC, and is actively involved with other industry trade groups.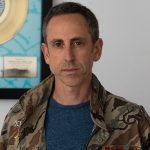 Jon Cohen – The FADER, Inc., Co-Founder
Jon Cohen co-leads the vision of award-winning global media company The FADER, and creative agency Cornerstone, playing an integral role in the careers of many artists and recognized in the industry as a pioneer in publishing and marketing, working for some of the most iconic brands world-wide, including AB InBev, Sonos, MLS, McDonald's, Coca-Cola, Google, YouTube, Converse, Diageo, and Apple.
In 1997, Cohen partnered with high school friend and music industry executive Rob Stone at Cornerstone where they collectively applied their music industry experience in innovative ways to authentically bridge the gap between artists and brands. Since then, Cornerstone has grown to one hundred employees with offices in New York, Chicago, Los Angeles, and London. With Cornerstone, Cohen has been elemental in major campaigns including Converse's "Converse Rubber Tracks" and "3 Artist 1 Song," Sonos' "Song Stories" and "Gorillaz Spirit House," McDonald's and Sprite's "That's the MIX," Sprite's "Obey Your Verse" and Major League Soccer's "Our Soccer."
In 1998, Cohen ventured into publishing along with Stone, launching ahead-of-the-curve music and lifestyle magazine, The FADER. Now a global media company providing cross-platform reach through print, digital, mobile, and social media, including award-winning film and video, and sought-after experiential events, The FADER is responsible for providing artists Kendrick Lamar, Pharrell Williams, Kanye West, Nicki Minaj, and Drake their first magazine covers, and honoring icons like The Notorious B.I.G, Serena Williams, Philip Glass, Outkast, Kacey Musgraves, Beck, and many others. The FADER has been hailed as a "music and fashion bible" by the New York Times, and championed by the likes of NPR, Fortune, The Atlantic, BBC, Newsweek, Fast Company, Billboard, and more.
Cohen and Stone took print publishing beyond the magazine in 2018 to launch the company's first-ever in-house book publishing unit FADER Books. The first release is FADER FORT: Setting The Stage — a retrospective coffee table book filled with personal stories and beautiful, rare photography celebrating over 15 years of legendary live music event FADER FORT.
Cohen heads FADER Label, a NYC-based independent record label with a dynamic catalogue of critically acclaimed albums and singles worldwide. FADER Label is home rising singer/songwriter Clairo, Brooklyn duo Matt and Kim, alternative pop band FUTURE FEATS, and renowned hip hop artist, poet and spoken word artist, Saul Williams. The label recently released a posthumous album from Alan Vega — prolific artist and one-half of the influential proto-punk band Suicide — and also holds the catalogues to roster alumni Yuna, Neon Indian, Ben Lee, Birdmonster, and Editors.
FADER Label artists have performed on a variety of late night and early morning television shows, as well as landed syncs in films, TV shows, video games and commercials for brands including Nike, Acura, Mitsubishi, Verizon, FIFA, and Grand Theft Auto, among many others.
Prior to Cornerstone, Cohen served as Vice President of Columbia Records' alternative music department and was head of Alternative Music at SBK/EMI. While there, he was savvy enough to sense a shift in musical tastes and championed such alternative artists including Blur, Alice in Chains and Jeff Buckley and was instrumental in shaping their commercial success.
In addition Cohen is a member of the board of directors for Sweetgreen, and for the Children's Cancer Association, MyMusicRx, and serves as a senior advisor to Syracuse University's Bandier Music industry Program.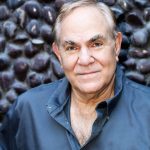 Ted Cohen – TAG Strategic, Managing Partner
Known throughout entertainment and technology as "part connector/part evangelist/always a futurist," Ted Cohen is currently the Managing Partner of TAG Strategic, a digital entertainment consultancy based in Los Angeles and was recently named Head of Corporate Development for Mediatech.Ventures, an Austin-based incubator/accelerator. Previously, as SVP-Digital for EMI Music, Cohen led global digital business development for this iconic label & was instrumental in crafting the licensing agreements upon which the iTunes Store and Rhapsody/ Napster services were built. During that time, EMI led the industry by embracing & exploiting new tech & business models such as digital downloads & streaming music subscriptions, wireless services, hi-definition audio & Internet radio. Prior to EMI, Cohen co-founded and Chaired the groundbreaking Webnoize conferences. Ted also led Consulting Adults, with clients such as Universal Studios, Amazon, Microsoft, DreamWorks Records, Liquid Audio and Napster. Cohen also had senior positions at both Warner Brothers & Philips Electronics. A 40+ year entertainment media industry veteran, Cohen conceived, created & chaired MidemNet and also served on the Grammy LA Board of Governors & Grammy National Trustee Board. Additionally, Cohen served as Chairman of Mobile Entertainment Forum America, and on the board of Mouse.org, an innovative computer literacy program. In 2013, Ted received the NARM Presidential Award, previously awarded to Ahmet Ertegun & Dick Clark, among others. Ted continually looks for the next innovative technology & his next challenge, he really loves his life.Footer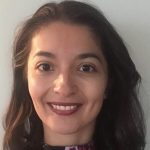 Milica Cuckic – BMAT Music Innovators, Venues Business Development
Milica has a decade-long international career entrenched in various facets of the music industry. She got her start while working at promotions department of System Recordings in NYC. Her fluency in 5 languages then secured her a role at International Department of Ed. Curci Music Publishing in Milan, Italy, where she negotiated all licensing requests with partners worldwide. Her next career project included joining Wind-up Records in New York in 2013, where she worked on various campaigns for a diverse roster of indie artists, in addition to being in charge of label's neighboring rights management. In 2015, Milica joined a non-profit organization, Women in Music, to develop successful communication strategies. She is currently with the music tech company, BMAT Music Innovators, working on their business development in venues music monitoring across the globe.
Milica holds a master's degree in Economics and Management for Arts, Culture, Media and Entertainment from "Luigi Bocconi" University in Milan, Italy.
Jake Diamond- Arlene's Grocery, Talent Buyer and Booker
Jake Diamond is a talent buyer and music industry professional based in Brooklyn, NY. He currently talent buys at Arlene's Grocery in Manhattan as well as being a founding partner and festival buyer for Soundtown Music Festival. Jake is also an artist manager who works hands-on with his clients to develop a long term strategy for success. Outside of music, Jake loves every kind of dog and is an avid supporter of the Philadelphia Eagles.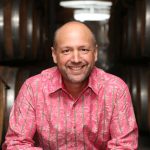 Michael Dorf – City Winery, Founder & CEO
Michael Dorf was born and raised in Milwaukee, WI. After studying Psychology and Business at Washington University, he founded New York City's go-to venue for independent music, the Knitting Factory, in 1986.
As Knitting Factory Chairman and CEO, Dorf helped bring the concert house to global prominence by expanding into Europe and Asia via tours, branded festivals, and record production and sales.
Dorf was recognized as a pioneer in producing music on the Internet, through a variety of strategic relationships with Apple Computer, Intel, MCI, and Bell Atlantic. During his Knitting Factory tenure, he produced over 200 recordings, a television series, and built a new venue in Los Angeles. In 2002, he left his operating responsibilities and sold his equity position to pursue other endeavors, including a Carnegie Hall concert fundraiser series, founding a Hebrew school, and winemaking.
By 2008, Dorf had conceptualized a venue that brought his love for both the making and enjoyment of wine under one roof and created City Winery–Manhattan's first fully-functional winery, restaurant, music venue and private event space. City Winery offers a wide selection of wines, exquisite cuisine and intimate performances from iconic performers.
Dorf expanded his company in 2012 with the opening of City Winery Chicago. Subsequent years have brought new venues to Nashville, Atlanta, Boston, and Washington DC, with Hudson Valley and Philadelphia stated to open in 2019.
Dorf has become one of the most prolific independent promoters in New York, an important music impresario, and according to the The New Yorker, he has "perfected the art of the tribute concert." Over 13 years, the fundraiser series has honored legends like Aretha Franklin, Leonard Cohen, and Prince while raising over $1.5 million for such music education programs as the American Symphony Orchestra's Music Notes, Church Street School for Music and Art, Young Audiences New York, Fixing Instruments for Kids in Schools, Little Kids Rock and the Center for Arts Education.
Dorf also has very strong ties to the Jewish Community. He created Tribeca Hebrew, an after-school program in Lower Manhattan and developed the school to 150 children before it merged with JCP in 2009. He serves on the board of The Jewish Week, American Symphony Orchestra, Newport Folk and Jazz Festivals and is currently Chairman of LabShul/Storahtelling..
Karim Douaidy – Chapter Four, Co-Founder and Creative Director
Co-Founder and Creative Director of Chapter Four, a full-service production company based in NYC that specializes in immersive content. A composer and sound engineer by trade, Karim has worked in production for many years for clients like Volvo, Samsung, Chase, Oreo and more. He has produced and directed a number of different projects in VR / 360 involving interactive music and audio. Some of his latest work includes Disney's immersive performance of Aladdin on Broadway "A Friend like Me" and the spatial music experience 'Armonia' supported by the Tribeca Film Institute.
David Dufresne – Panache Ventures, Partner
David started his career in the Canadian VC industry in the early 2000s at Desjardins Venture Capital and the BlackBerry Partners Fund. David left to pursue entrepreneurial roles and acted as CEO of music tech company Bandzoogle for 5 years. He recently worked with music platform Bandcamp as their Head of Strategy and Growth before returning to VC. He joined the 500 Startups Canada team and he is now a founding partner of Panache Ventures, Canada's most active seed-stage fund.
David is a sought-after speaker and panelist at many venture capital, tech and entertainment industry events. He acts as a mentor and advisor to many startup accelerators and incubators across Quebec, Canada and the United States (SXSW, Techstars, FounderFuel, NextAI, etc.)
Melissa Emert-Hutner – Kobalt, VP, Creative
Melissa Emert-Hutner is an industry veteran of 21 years, and is currently VP, Creative at Kobalt Music Publishing in New York City. She has signed artists such as Banks, First Aid Kit, IDLES, Charlotte Day Wilson, Rainbow Kitten Surprise, Underoath and Heavy Duty's publishing company (among others) to the Kobalt roster. Previously, Melissa was Senior Director of Publishing at Nettwerk Music Group. Before becoming a music publisher, she worked in management for 11 years, both as a partner of Mean It! Management where she worked with bands, and her own company (Hoseb Management) where she represented songwriters, record producers and mixers. Additionally, Melissa has worked in the fields of online marketing, product management, radio promotion and talent booking.
Glenn Forsythe – Power Station, BerkleeNYC, Immersive Media Producer
Immersive media producer at Power Station at BerkleeNYC studios in Manhattan. With his origins rooted in music and audio production, Glenn has dedicated years of post production experience to both video and audio production roles in television, podcasting, sound design, music scoring and pro audio. Glenn's eclectic production background culminated in his current role in immersive media production which specializes in end-to-end 360 degree video and spatial audio production. He has been an evangelist for spatial audio and bringing immersive experiences into existing production environments with a focus on music and finding its place in new media.
Jason Fox – EarBuds, Founder & CEO
After six years playing professional football for the Miami Dolphins and Detroit Lions, Fort Worth native Jason Fox founded EarBuds, the first social-focused music-sharing platform. Fox plans to distinguish EarBuds from other music players in the App Store by investing in live listening and his network from his NFL days — future users can expect to be able to jump into live sessions with professional athletes and musicians just as easily as they can with their friends. Based out of Austin, Texas, their team is working toward a Fall 2019 launch for iOS.
EarBuds is a social, shared-listening app designed to bring people together over something they love: music. More than just a music player, EarBuds partners with existing Spotify and Apple Music libraries to offer users the unique ability to curate playlists and "go live," broadcasting their music selections in a real-time session joined by their friends and followers. Founder Jason Fox's Austin-based team plans to develop features to enhance the app's social and listening experience, making EarBuds the go-to app for music lovers.
Vladislav Ginzburg – Blockparty, Chief Operating Officer
Vladislav Ginzburg is the Chief Operating Officer for Blockparty, a blockchain based platform for digital I.D. as well as ticketing for live events and experiences. He is responsible for introducing Blockparty's innovative technology to clients in the live entertainment and arts industries and beyond.
Previously, Vlad was an artist manager and director at a technology startup in partnership with Live Nation, and also managed several high-growth art funds.
Jacob Gordon – Artiphon, Co-Founder
Jacob Gordon has spent his career in new media, digital journalism, and startups (both web and hardware). Prior to Artiphon, he worked with brands including American Apparel, MSN.com, and Discovery Networks. As co-founder of Artiphon, Jacob leads business development, marketing strategy, artist engagement, and public relations. He lives in Brooklyn, is an alum of the NEW INC incubator, and a member of the New Lab community.
David Gray – Universal Music Publishing, EVP, Head of A&R
David Gray is currently EVP, Head Of A&R for Universal Music Publishing. His signings include Shawn Mendes, Jonas Brothers, Demi Lovato, Logic, and Delacey. Gray has held a wide range of music industry positions including as an artist, songwriter, music publisher and TV music executive. Prior to joining UMPG, Gray served as A&R executive at Zomba/Jive and David Massey's Daylight Records imprint at Sony Music. He also served as SVP A&R at Syco Music, developing artists signed to the label via TV shows X Factor and America's Got Talent. Gray started his career as a songwriter signed to UMPG and was lead singer of band Idle Wilds (RCA Records).
Zack O'Malley Greenburg- Forbes, Senior Editor
Zack O'Malley Greenburg is senior editor of media & entertainment at Forbes and author of three books including the Jay-Z biography "Empire State of Mind." His next, "A-List Angels: How A Band Of Actors, Athletes And Artists Hacked Silicon Valley—will be published by Little, Brown in 2020." Zack's writing has also appeared in the New York Times, Washington Post, Billboard, Vibe, Sports Illustrated, McSweeney's and the Library of Congress; he's been a source for BBC, NPR, MTV and 60 Minutes, and a speaker at SXSW, CES, TEDx, Harvard and Yale. He lives in New York with his wife and cats.
Kavi Halemane – iHeartMedia/iHeartRadio, EVP/GM
Kavi Halemane serves as the Executive Vice President and General Manager of Digital Programming for iHeartRadio. Halemane is responsible for overseeing iHeartRadio's strategy/operations for Original Digital Music Station Programming, On Demand Subscription Playlist and Free Playlist Radio curation. In his position, Halemane oversees a team of expert music programmers and works closely with iHeartRadio's Marketing, Editorial/Social and Sales teams to connect music fans, partners and artists with exclusive iHeartRadio content. Halemane most recently served as the General Manager of Digital Programming for iHeartRadio. Prior to that, he worked as Vice President of Premiere Digital Media where he led the revamp of its digital network, an effort that helped to more than double Premiere Networks' digital audience in 2016. Former positions also include serving as the Executive Vice President and Head of Digital for The Collective, an Artist/Talent management firm, as well as the Vice President of Marketing for the YouTube Multi-Channel Network Collective Digital Studio, now known as Studio71 US. In addition, Helamane held a variety of digital, marketing and product management roles at Interscope Geffen A&M Records/Universal Music Group. Halemane studied at the Berklee College of Music in Boston, graduating with Bachelor's degrees in Music Business/Management and Music Production and Engineering. He was named Worldwide Radio Summit's "Radio Company Online Executive of The Year" by All Access and A&R Worldwide in 2016. In his spare time, Halemane enjoys going to movies and concerts, reading graphic novels, playing cards and exploring NYC cuisine. He currently resides in Brooklyn, New York
Aliza Hava- Musician's BASS, CEO
Aliza Hava is an award-winning, independent singer/songwriter and Founder/CEO of Musician's BASS, an early-stage music tech startup developing business management software for independent artists. Hava's diverse background in music performance, songwriting, management, education, community building, and concert production led to her creating the platform, which was awarded Grand Prize for innovation and excellence in the 2019 Monterey Startup Challenge.
Throughout her music career, Aliza has alchemized a unique signature aesthetic melding folk, rock, R&B, and pop with literate and emotionally resonant lyrics. On her 2017 EP, Songs for Social Change, her lyrics span humanitarian issues and personal revelation with purposeful, fiery, and thought-provoking words informed by years of social and environmental activism.
Her songs have been included on compilations and soundtracks with luminaries such as Annie Lennox, Lucinda Williams, and Rickie Lee Jones and her upcoming album, Natural State, features ten original songs and the Midas-touch of multi-platinum, Grammy-winning producers Toby Wright (Heart, The Wallflowers), Stephen George (Sting, Paul Simon) and Bill Hare (Pentatonix, Lindsey Stirling).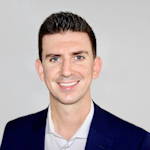 Wilson Hays – Pex, Head of Business Development
Wilson Hays is the Head of Business Development of Pex, an LA-based video and music search engine with a fingerprinting technology that can identify re-used content, as short as a sample or a gif, across the web. This enables creators, marketers, and rights holders to find, measure and leverage the value of content at scale.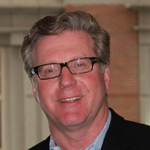 Ethan Jacks – MediaBridge Capital Advisors, Co-Founder
Ethan Jacks has been involved in M&A and capital formation transactions for over 30 years. He has served as a corporate law partner at the international law firm McDermott, Will and Emery, as co-founder of Molten Metal Technology, a publicly-traded, groundbreaking environmental technology company using MIT based technology to recycle hazardous and toxic waste, and as EVP of Corporate Development, CLO and CFO of digital media pioneer Avid Technology.
Ethan co-founded MediaBridge Capital Advisors in 2012. MediaBridge is a leading boutique investment bank in the digital media marketplace, with offices in Boston and Los Angeles. MediaBridge principals have closed over 50 M&A and corporate finance transactions for innovative technology companies in the "content creation lifecycle", those which create, produce, manage, commercialize, supply, or distribute content for media markets internationally. MediaBridge transactions in the audio sector include the sale of Solid State Logic (SSL) to Audiotonix, the sale of Euphonix to Avid Technology, the sale on Minnetonka Audio to Telos Alliance, and the $12m private equity financing of iZotope.
Ethan holds a BS and MBA from MIT, and a JD from Georgetown University.
Philip Kaplan – DistroKid, CEO
Philip is the founder and CEO of DistroKid. DistroKid is one of the world's largest music distributors and helps 500,000+ musicians get their music into online stores & streaming services. DistroKid artists keep 100% of their earnings and range from bedroom musicians to major artists including Will Smith, Ludacris, and others. In 2015, a DistroKid release by act Jack & Jack went to #1 worldwide in the Apple charts, making it the first time a #1 artist was able to keep 100% of their earnings. In 2016, DistroKid launched an industry-first feature called "Teams," which makes it possible for royalties from any song to be automatically split amongst collaborators and shareholders.
Prior to DistroKid, Philip founded TinyLetter (acquired by MailChimp), AdBrite (acquired by SiteScout), and wrote the best-selling book, "F'd Companies: Spectacular Dot-com Flameouts" (Simon & Schuster). Philip is a heavy metal drummer and lives with his wife and son in Brooklyn, New York.
Zach Katz – Raised In Space Enterprises, CEO
Zach Katz is CEO of first-of-its-kind technology and music investment group, Raised In Space Enterprises. With a mission to create a new industry called "Music-Tech," Raised In Space fosters proactive collaborations between the music industry and the next generation of transformational tech companies. Raised In Space is a partnership between Katz, Shara Senderoff, Scooter Braun's Ithaca Holdings and Ripple's Xpring.
Prior to Raised In Space, Katz was the President, repertoire and marketing, BMG US, where he spearheaded both recordings and music publishing. Katz oversaw signings that included Janet Jackson, DJ Khaled, Bebe Rexha, The Strokes, Juice Wrld, Pitbull, and many more.
The Russian-born music mogul kicked off his career in 1996 as a music attorney and grew his role to music manager. In 2006 he co-founded record label Beluga Heights with his client/partner JR Rotem. 
Katz and the Raised In Space team will fund and provide hands-on guidance to what's next at the intersection of technology and music.
Sean Koh – Koherent Inc., CEO
Mr. Koh, a graduate of the Wharton School at the University of Pennsylvania, brings expertise in cross-border transactions in finance, technology, entertainment and other various fields. He has worked at the cutting edge of data management and helped artists such as Beyoncé, Britney Spears, Rihanna, Taylor Swift and Jessica Jung better engage their fan base. Mr. Koh is also a recognized artist, performing under the name Eskoh . He has leveraged his position of influence to not only host various investment forums with other family offices and financial institutions, but also led numerous charitable initiatives through international organizations such as the World Economic Forum and the United Nations.
Steven Matrick – Pianos, Talent Buyer
Steven Matrick is owner of artist management company Kepler Events and talent buyer at Pianos on the Lower East Side of Manhattan. Kepler Events has managed Brooklyn Noise Rock band A Place to Bury Strangers for the past 10 years and the incredibly talented folk singer Luke De-Sciscio. Former Clients include Pom Pom Squad, Hooray for Earth, Shilpa Ray, the Death Set, the Hood Internet, RX, etc.
Steven has also been head talent buyer at Pianos for the past seven years. Pianos is Manhattan's preeminent indie rock venue where bands such as Passion Pit, Courtney Barnett, SZA, Car Seat Headrest, Imagine Dragons, Clap Your Hands Say Yeah, Tame Impala, St. Lucia, A Hundred Waters and many many more have played some of their first shows in NYC.
Steven is one of the founders of the New Colossus Festival, a 3 day music festival the week before SXSW at 6 independent music venues on the Lower East Side showcasing 120 bands from around the world.
Prior to this, Steven worked for the Michael Lang Organization, a concert production company owned by Woodstock Promoter Michael Lang where he worked on many and various projects such as Woodstock '99, Amsterjam, management of Turkish Pop Sensation Tarkan and tour production for artists such as the Fugees, Lauryn Hill, etc.
Jennifer Matthews – GritDaily.com, Music & Tech Staff Writer
Jennifer Matthews says she is a "creator of dope content". Currently a Music & Tech Staff Writer for GritDaily.com, she's also a beauty & lifestyle content creator on YouTube, and a singer/songwriter under the stage name "JenMarie." While still in college in Oklahoma, Jennifer began her career in journalism as a tornado chaser during the 2011 Joplin tornadoes.  She has booked guests and produced content at CNN, taught journalism classes at University of North Georgia and Kennesaw State University. Her work  can be seen on CBSNews.com, CNN.com, WABE.org, and mixologi.com.  Creating art runs in her family as she is the niece and music catalog owner of the late gospel singer/songwriter John Askew.
Jennifer is a member of The Recording Academy, National Association for Recording Industry Professionals (NARIP), Women in Music,  National Association of Black Journalists, Society of Professional Journalists, and Association for Education in Journalism and Mass Communication.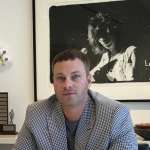 Erik Mendelson – Cre8tor.app & Tune, CEO
Executive music producer and artist manager Erik Mendelson graduated on the Dean's List with a Bachelor's Degree from Rutgers University and is currently the CEO of Cre8tor.app (formerly RecordGram) & Tune Token.
He believes blockchain technology and tokenized ecosystems are going to redefine the music industry by allowing for greater transparency between all of the stakeholders in the creation, discovery and distribution of music.
Erik's vast range of tenured entertainment experience comes from stints at Interscope Records, Loud Records, Hot 97, Elektra Records and Jive Records serving in marketing and radio promotion roles for some of the biggest music superstars.
In May 2017 Erik's company Cre8tor.app (formerly RecordGram) won the coveted TechCrunch Disrupt Cup which is the most prestigious prize for a startup technology company. During the same year, Erik and his Co-Founder was featured on Apple Music's original content series "Planet of the Apps" which included celebrity mentors Jessica Alba, Gwyneth Paltrow, Gary V and will.i.am. The multi-episode series received ten thousand applications but only 36 apps were selected for the show. Of those 36, only 15, including Cre8tor.app, received funding from globally recognized VC Lightspeed Venture Partners. Cre8tor also received additional funding from the New World Angels which is Florida's largest Angel investor group and Monique Mosley, a tenured music, film and advertising executive.
Prior to receiving investment, Erik participated the Project Music accelerator in Nashville which was financially supported by some of the most influential record labels, music publishers and artist management companies.
In 2006, Erik started Answerman Management signing his first artist MIMS to a 5 album deal with EMI/Capitol Records, serving as the Executive Producer for the album that grossed over $16 million. Additionally, Erik has signed 2 other clients to major recording deals generating over $18 million in revenue. He's also responsible for signing POP superstar Jason Derulo to his first production deal and assisted with procuring a publishing deal between Sony/ATV and the Grammy award winning production duo Da Internz.
Furthermore, he has successfully implemented strategic and progressive marketing initiatives over his career and is a proven leader in developing new revenue streams for ongoing businesses in the entertainment industry.
Erik's accomplishments range from negotiating multi million-dollar major recording and publishing deals to booking tours and negotiating licensing deals including a $9 million Microsoft campaign.
Additionally, Erik regularly speaks on music industry panels discussing progressive marketing, promotion and advertising strategies. He's considered a pioneer in the digital music landscape helping to create Digiwaxx Media and has executive experience in dealing with content acquisition, contract negotiation and developing cross-functional relationships between internal and external departments including artists managers, booking agents, media personnel and advertising agencies.
Erik has strategically aligned his clients and brands with targeted consumers thru the use of integrated marketing campaigns. All of his clients seek his expertise in guiding campaigns that go above and beyond traditional marketing, promotion and advertising techniques.
Erik has won numerous technology awards and has received press in Techcrunch, Forbes, Inc, Billboard, NPR, Mass Appeal and many more.
Heath Miller – United Palace, Director of Booking
Heath Miller is a New York native who has spent his entire adult (and part of his teenage years), in the music industry as a concert promoter and event producer. Over his career he has produced thousands of concerts and events in the tri-state area, across a diverse range of genres and event types. Heath is currently the Director of Booking at the United Palace, a 3300 seat, landmarked theater located in Manhattan.
The United Palace is one of the Loews Wonder Theaters, and has hosted a wide range of concerts and events, ranging from Bob Dylan to Bad Bunny, along with a mix of dance, spiritual and education events, such as Deepak Chopra's book launch for Metahuman. In addition to public events, the United Palace appears in many movies and TV shows, including John Wick 3, Broad City, Fosse/Verdon and many other.
Heath was previously the Vice President of Concerts at Webster Hall in New York City, developing their in-house concert department and overseeing and booking the concerts in all 3 rooms within Webster Hall. During his time at Webster Hall, he impressively increased Webster Hall's ranking from #11 to #2 for club-sized venues worldwide ticket sales, guiding them to winning Nightclub of the Year at the 2017 Pollstar Awards. Heath is also the founder of Excess dB Entertainment, a concert promotion and musicconsulting company.
In addition to concert booking and promotion, Miller's diverse experience includes business development, vendor and sponsorship acquisition, and professional consulting for music technology companies, as well as non-profit work with Safe Horizon and The James Beard Foundation.
Joan Osborne – Artist
Joan Osborne has rightfully earned a reputation as one of the great voices of her generation — both a commanding, passionate performer and a frank, emotionally evocative songwriter. A multi-platinum selling recording artist and seven-time Grammy nominee, the soulful vocalist is a highly sought-after collaborator and guest performer who has performed alongside many notable artists, including Stevie Wonder, Bob Dylan, Luciano Pavarotti, Emmylou Harris, Taj Mahal, and Mavis Staples, to name a few.
Counting such legendary artists as Etta James and Ray Charles as influences, Osborne has released several acclaimed albums and continues to tour extensively in various configurations — with her own band, as Joan Osborne's Soul Revue, and as an acoustic duo and trio. In 2003, Osborne joined forces with the surviving members of The Grateful Dead when they regrouped to tour as The Dead. In addition to her own solo shows and frequent guest appearances, Osborne currently also tours as a member of the rock/soul supergroup Trigger Hippy, founded by Black Crowes drummer Steve Gorman and built from each musician's shared love of R&B and soul. The band's self-titled debut album arrived in 2014.
Osborne has showcased her far-ranging talent during three residencies in 2016 at the Cotton Club in Tokyo, Japan; the Blue Note in Honolulu, Hawaii; and Cafe Carlyle at The Carlyle Hotel in New York City. The latter, titled "Joan Osborne Sings The Songs of Bob Dylan," received critical acclaim from outlets such as The New York Times ("At every point in the evening, you had a sense of Ms. Osborne as an artist who knew exactly what she was doing") and the Huffington Post ("Her set was magic…the evening was a rediscovery of familiar Dylan, re-mined for new riches…hearing Osborne singing and dancing the Dylan greats was further testament to their versatility, beauty, and his genius"). Osborne felt this would be a great chance to work out an idea she had of doing a "Songbook Series" of albums — the way Ella Fitzgerald did in recording the songs of Gershwin, Cole Porter, and others — but with the songs of more recent writers. Dylan was an obvious choice. As a result of the successful Cafe Carlyle residency, the "Joan Osborne Sings The Songs of Bob Dylan" show is being taken on the road this fall and in 2017.
Osborne is widely known for her live performances in the GRAMMY Award-winning documentary "Standing in the Shadows of Motown." She has produced two albums for Americana stalwarts the Holmes Brothers, and co-produced her last two critically acclaimed solo records, 'Love And Hate' and 'Bring It On Home,' with talented producer/multi-instrumentalist Jack Petruzzelli. 'Bring It On Home,' which found Osborne tackling vintage songs by Muddy Waters, Ray Charles, Al Green, Ike and Tina Turner, and Sonny Boy Williamson, among others, and treating them with respect while giving them some interesting twists in tempo, key and feeling, garnered a Best Blues Album nomination at the 2013 GRAMMY Awards.
'Bring It On Home' reminded the singer of what music is all about. "There's a texture and richness to these songs that singers don't have right away, that I didn't have when I started out," Osborne says. "But the more I've done this, the more tone and depth I've developed. This was the time. These songs, they're a remedy — they get me out of my head. These songs put the music back in my heart and my soul."
Osborne's latest solo recording, 'Love and Hate,' is one of the most personally-charged, creatively ambitious efforts of her two-decades-plus recording career. While she has long established herself as one of the world's most respected vocalists, her soulful songcraft reaches a new level of musical and lyrical resonance on 'Love and Hate.' Such insightful, emotionally complex new compositions as "Where We Start," "Work On Me," "Kitten's Got Claws," "Keep It Underground" and the pointed title track survey some of the more complicated terrain of romantic relationships, in a manner that's rarely been attempted in popular music, while the album's intimate, stripped-down sound marks a stylistic departure from the gritty blues-based rock for which Osborne is best known.
"I feel like each song on this album talks about a different aspect of love," she says. "Love isn't just one thing; it encompasses faith, passion, power struggles, humor, anguish, spirituality, lust, anger, everything on that spectrum…so I tried to come up with songs that were about different aspects of this continuum. This record is like the novel that sat in the author's drawer for 50 years…more than any record I've ever done, it felt like it needed the time to change and evolve and become what it was supposed to be."
Osborne continues to enjoy a long and storied career that was jumpstarted with the great success of her major-label debut album, 'Relish,' which wove together strands of American roots music, poetic lyrics and impassioned vocals, and produced the massive MTV and international radio smash, "One of Us." The song occupied the number one spot on the U.S. singles chart for two weeks, 'Relish' eventually racked up sales of over three million copies, and Osborne found a large and appreciative audience, particularly during touring as part of Sarah McLachlan's Lilith Fair tour.
Although the Kentucky native grew up with a passion for music, when she arrived in New York City in the late 1980s, it was to attend New York University's prestigious film school. But she couldn't resist the pull of the city's live music scene for long, and soon she was performing her own songs in downtown rock clubs and emerging as a popular presence in a vibrant scene of rootsy new acts that included such then-unknowns as Jeff Buckley, Chris Whitley, Blues Traveler and the Spin Doctors. In 1992, Osborne launched her own indie label, Womanly Hips, and released the live 'Soul Show: Live at Delta 88' and the studio EP 'Blue Million Miles.' Becoming a regional success led her to the signing of a major label deal and the success of 'Relish.' But Osborne quickly made it clear that she was more interested in musical integrity and creative longevity than transient pop success, and she made that point repeatedly with such subsequent albums as 2000's 'Righteous Love,' 2002's 'How Sweet It Is,' 2005's 'Christmas Means Love,' 2006's 'Pretty Little Stranger,' 2007's 'Breakfast in Bed,' and 2008's 'Little Wild One' up through her two latest releases, 2012's 'Bring It On Home' and 2014's 'Love And Hate.'
"I'm getting better at what I do," Osborne observes. "I can look at the songs on 'Love and Hate' and realize that it's better than I could have done 15 or 20 years ago. I have an audience that I've built up over time, and I feel like they're with me. And because of that, I don't feel any pressure to fit myself into anyone else's idea of what I should be doing. So I feel like I can write my own rules at this point. That can be scary, but it's also liberating, and it's an exciting place to be."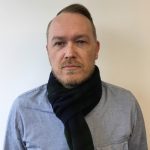 Frank Ostevold – oiid, Co-Founder/Head of Content
Frank Ostevold is the Co-Founder/Head of Content of oiid, a Norwegian music tech firm. oiid's products include a premium music platform which allows fans to step inside their favorite tracks; oiid increases listening time, engagement, and puts the music at the front and center of the digital experience. Frank has built an exceptional network across the global music industry with artists and creatives, label, marketing and publishing executives; focused on digital content partnerships and strategy. As an Artist Manager, Frank worked with each client to develop their career to the next level, resulting in chart-topping albums, gold and platinum sales success, an Norwegian Grammy and Spotify & Innovator of the Year" awards for marketing campaigns. He has also served as Music Business Advisor to Innovation Norway, and is currently a member of the MusEDLab Advisory Board at the Steinhardt School, New York University.Officer at Spinlister, a peer-to-peer action sports sharing economy with inventory and users from over 100 countries.
Brian Penick – Legacy Entertainment Ventures
Brian Penick is a disruptive entrepreneur and venture capitalist. After a 12-year career as a professional musician, Brian launched several startups in the music, tech, and education sectors, including The Counter Rhythm Group, Musicians Desk Reference (acquired), and Soundstr (acquired), among others. Brian has also consulted for a variety of music companies, including Kobalt and LiveNation.
Brian's works are taught in a growing number of Universities, and he has been a panelist at top music conferences and festivals, including SXSW (Music & EDU), CMJ, Mondo.NYC, Canadian Music Week, and many more. Brian's writings have been featured in Billboard, Hypebot, SXSW, and American Songwriter, among other publications.
Brian now works in venture capital as the Chief Marketing Officer for LOUD Capital and the Managing Partner for Legacy Entertainment Ventures, a venture-focused service suite for musicians, eSports athletes, and influencers. Brian works to provide sustainable solutions for the entertainment and startup sectors, and beyond.
Adrian J. Perry – Covington & Burling LLP, Partner
Adrian Perry's practice focuses on matters involving emerging and innovative uses of technology, intellectual property, and data. Mr. Perry works with clients across a range of industries, with a particular focus on advising sports leagues and media and entertainment companies on technology transactions, and advising clients regarding content licensing and distribution issues through digital and mobile platforms. Mr. Perry also has significant experience advising clients in the technology, travel, and beverage industries. A musician who has toured internationally, Mr. Perry brings to his legal practice significant experience in the entertainment and media industries. He has licensed his music for film and television, worked as an A&R consultant for a major record label for several years, and has experience in television production, spending two years working for a late night network comedy show. In addition to stand-alone intellectual property and technology transactions, Mr. Perry has advised numerous clients on the intellectual property, privacy and technology aspects of private equity, M&A, joint venture, financing, and other corporate transactions. Mr. Perry is a certified information privacy professional (CIPP/US) and part of the firm's Artificial Intelligence and Internet of Things initiatives. Mr. Perry's past and current clients include American Airlines, AMC, Bacardi, CBS, the L.A. Clippers, the NBA, the NFL, the NHL, the National Music Publishers' Association, Smithsonian Channel, Squarespace, Univision, Viacom, the WWE and major record labels.
Stuart Popejoy – Kadena, Founder and President
Stuart Popejoy is a Founder and the President of Kadena with 15 years experience in building trading systems and exchange backbones for the financial industry and is also a seasoned musician and composer working in the NYC area. Prior to co founding Kadena, Stuart led engineering in the JP Morgan Blockchain Center of Excellence where he helped develop the open-source blockchain Juno. Stuart is also the author and lead developer of the open source Pact programming language, for fast and safe smart contracts offering formal verification support. Stuart leads and collaborates in numerous acclaimed musical projects in the New York area including Sugarlife, Bassoon and Day So Far, and is an active member of the creative/new music scene on both electric bass and keyboards. He has premiered and released compositions developed using novel algorithmic techniques written in Haskell and is also a professional recording and mastering engineer. Stuart received his B.A. in Comparative Literature from the University of California, Berkeley, and has been featured in Forbes, Fortune and Quartz as well as additional publications.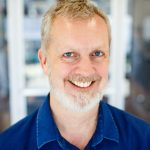 Lars Rasmussen- Weav Music, Co-founder and CTO
Originally from Denmark, Lars Rasmussen is the co-founder and CTO of Weav Music in New York City. Lars holds a PhD in theoretical computer science from UC Berkeley, and was most recently a director of engineering for Facebook. In 2004, Lars and his brother Jens sold their mapping startup Where 2 Tech to Google. Lars became the lead engineer on the team that created Google Maps and worked out of Google's Sydney-based office until joining Facebook in late 2010. Lars has probably the world's least developed sense of direction and consistently types faster than he can spell. In his copious spare time, he enjoys advising early-stage startups, and coffee.
Lucas Sacks – Brooklyn Bowl, Senior Talent Buyer
Lucas Sacks is the Senior Talent Buyer at Brooklyn Bowl in Williamsburg, Brooklyn. Brooklyn Bowl is a 600-850 capacity 23,000 sq ft concert venue, bowling alley, restaurant, and bar hosting live music nightly since July 2009. Brooklyn Bowl has been ranked annually within Pollstar's top 10 global club-size venue ticket sales figures.
Lucas has been a part of the Brooklyn Bowl Talent department since 2012, where he started as an intern and rose through the ranks. He books & oversees multi-departmental coordination of upwards of 550 concerts & music-related events per year including residencies, underplays, charity/fundraising events, original content creation & production, and more.
Lucas also books the annual Brooklyn Bowl Family Reunion 3-day showcase at SXSW and Brooklyn Bowl's former series Sunset Sounds at Industry City (Brooklyn).
Prior to Brooklyn Bowl, Lucas served a brief stint at Velour Music Group as a day-to-day manager for acts Soulive, Lettuce, Gramatik, Break Science, & Kaki King.
Lucas graduated Magna Cum Laude with a Bachelor of Science from the Bandier Program for Music & Allied Entertainment Industries at Syracuse University in 2012.
During his college tenure, he booked shows with Best Coast, Gramatik, Titus Andronicus, Caveman, & Mike Kinsella, among others. During summers, he interned for Velour Music Group, Soulive's Royal Family Affair, All Points West, Concerts at Governor's Island, BB King's Blues Club, Highline Ballroom, Blue Note Jazz Club & more.
Lucas resides in Williamsburg; a few minutes walk from Brooklyn Bowl.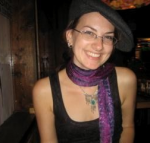 Jennifer Sellers-Dimitrov – Creative Entertainment Group, Vice President of Operations & Booking
Jennifer Sellers-Dimitrov is a seasoned music industry professional with over a decade of experience. She has produced and promoted hundreds of live concert performances ranging from intimate listening rooms to large scale concert venues. Jennifer is currently the Vice President of Operations and Booking at Creative Entertainment Group, a NYC based independent concert promotion company. Her artist and industry relationships range from local, boutique companies to national, as she does business with a wide range of agents, labels, event producers and performers. Jennifer has a strong sense of integrity and is passionate about producing events that create a positive experience for the team and fans involved.
Shara Senderoff – Raised in Space Enterprises, President
Shara Senderoff is the president of music and technology investment group, Raised In Space Enterprises. Named as one of Forbes' "30 under 30" and Fast Company's "100 Most Creative People in Business," Senderoff is joined by Zach Katz, Scooter Braun's Ithaca Holdings and Ripple's Xpring, in a unified mission to raise the value of music through partnerships with transformational tech companies. Senderoff is also the founder and CEO of digital marketing & innovation engine, Something Gold.
Prior, Senderoff served as Vice President of Film and Digital at The Mark Gordon Company. There Senderoff developed a slate of 20+ feature films with Universal, DreamWorks, 20th Century Fox, Sony, Paramount and spearheaded Mark Gordon's first-ever digital department. It was through this digital/startup incubator that Senderoff launched startup, Career Sushi (formerly Intern Sushi), a digital platform that hosted tens of thousands of hiring companies and 500,000+ internship/job candidates.
Having been featured in The Wall Street Journal, TIME Magazine, Fortune, The Hollywood Reporter, Entrepreneur Magazine, Billboard and more, Senderoff is a member of the Young Entrepreneur Council, an active speaker and advisor in the tech, film, career and startup communities and was hand selected as a LinkedIn Influencer where she has over 400,000 followers.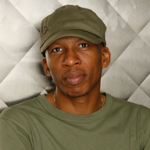 Hank Shocklee – Sonic architect on the Future Frequency
Hank Shocklee is a 2013 Rock and Roll Hall of Fame inductee and a 2018 GRAMMY Hall of Fame inductee as a founder & producer of seminal hip hop group Public Enemy and the Bomb Squad. A sonic architect who has worn many hats in the music business throughout the years including as a DJ, music producer, sound designer and scorer for film and TV as well as serving as a senior level music executive at Universal Records.
Artistic and commercial success at the level of the groundbreaking Public Enemy records of the 1980's and 1990's, would be a capstone of accomplishment for most producers but Shocklee has also been a force behind many cult classic and breakthrough music and film projects during the last two decades plus, including artists Mary J. Blige, Anthony Hamilton, Ice Cube, LL Cool J, Slick Rick and films such as Ridley Scott's American Gangster, Spike Lee's Do The Right Thing, Ernest Dickerson's Juice and countless others.
Sampling in music is now a part of the mainstream culture and Hank Shocklee, is one of the culture leaders who helped bring the art of sampling to the forefront by creating techniques such as filtering, multiband micro-loop sampling, introducing the use of sine waves to create kick drums and bass lines, truncating and mapping samples on keyboards and drum machines and using tuning to create warping in his productions in the late 80's–early 90's. With his production outfit the BOMB SQUAD, these techniques were cemented via his landmark albums with Public Enemy such as 'It Takes A Nation of Millions To Hold Us Back' and 'Fear Of A Black Planet', two albums which consistently rank high amongst most of the 'greatest albums of all time' lists.
Always seeking new and innovative ways to transform the audio arts, most recently Shocklee has launched his NYC based company Shocklee Entertainment, to develop a new variety of projects and various new music releases that will explore electronic, techno and hip hop vibrations which he calls the Future Frequency. Most recently he has produced and executive produced music for Ninja Tune Recording artist Emika and post punk legends The Pop Group and has been featured in music documentaries "808″ produced by Atlantic Records and "SoundBreaking" a decade long series started by the late Sir George Martin and completed by his son Giles Martin.
Ever continuing to expand his reach in many facets of entertainment and culture, he also works with audio and consumer tech startups as a consultant and enjoys coaching and mentoring music students as a visiting artist at some of the leading music schools in the U.S. including Berklee College of Music, The Clive Davis Institute of Recorded Music at NYU, The New School for Jazz & Contemporary Music and the Boston Academy of Arts. Follow on Twitter: @HankShocklee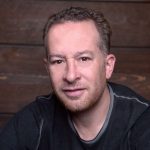 Justin Shukat – Primary Wave Music Publishing, President
Justin Shukat is a founding partner and President at Primary Wave Music Publishing. He is responsible for new writer signings, content acquisitions and oversees synch exploitation and works closely with the current writer roster to facilitate recordings within the industry. His music career began at The Montreux Jazz Festival and was followed by various positions at Walter Yetnikoff's Velvel Records. Justin then moved on to senior marketing positions at both Arista and Epic Records prior to starting Primary Wave with Larry Mestel in 2006. Justin recently landed on Billboard Magazines' "Indy Power Player List" as well as the "40 under 40" list. An alum of Syracuse University, Justin is a supporter of the Bandier program and has spoken at the program ever year since it has launched.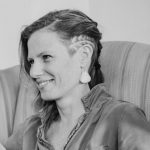 Laura Simpson – Side Door, Venues CEO and Co-Founder
Laura Simpson is the CEO and co-founder (along with artist, Dan Mangan) of Side Door, a Canadian startup with the mission to create greater value and opportunities for performing artists by facilitating shows in homes and other alternative spaces. The online platform matches artists and hosts based on preferences, then books and tickets shows. Side Door's mission is to give audiences instant access to intimate and unique events happening in their own neighborhoods, hosted by passionate community curators. Laura also founded The Syrup Factory, which began (and continues to be) a concert venue in her home and evolved to include artist consultation. Although she's lived in and travelled to various places, she's always returned home to Nova Scotia. She believes experiencing amazing live art in intimate community settings leads to stronger human connection, greater empathy and improved mental health.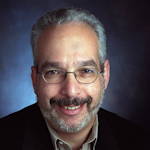 Howie Singer – Universal Music Group, Special Consultant
Howie Singer is a leading expert on the implications of technology for the music industry. As Special Consultant to Universal Music Group, he has been advising the company on various technologies including high resolution audio, AI, voice interfaces, and streaming data analysis.
In his 15 years at Warner Music Group, he served as SVP and Chief Strategic Technologist analyzing new models and services that could enhance or threaten WMG's businesses. He is currently an adjunct professor teaching "Data Analysis in the Music Industry" a graduate level class in the NYU Music Business Program.
Howie played a leading role in the transition from physical products to digital music delivery. In 1996, he co-founded a2b music; a pioneering distribution service using audio and security technologies from AT&T.
Over his 20-year career at Bell Labs, he led teams developing retail and call center management software, speakerphones, cellular phones, and videophones.
Howie received PhD ('79) and MS ('77) degrees in Operations Research from Cornell and a BS degree in Computer Science/Math from Stony Brook University.
DJ Spooky – Multimedia Artist, DJ and Writer
Paul D. Miller aka DJ Spooky is a composer, multimedia artist and writer whose work immerses audiences in a blend of genres, global culture, and environmental and social issues. His written work has been published by The Village Voice, The Source, and Artforum, among others, and he is the Editor of Origin Magazine. Miller's work has appeared in the Whitney Biennial; The Venice Biennial for Architecture; the Ludwig Museum in Cologne; Kunsthalle, Vienna; The Andy Warhol Museum in Pittsburgh, the Miami/Art Basel fair, and many other museums and galleries. Miller's award-winning book "Rhythm Science" was published by MIT Press 2004, and was followed by "Sound Unbound," an anthology about electronic music and digital media, in 2008. "The Book of Ice", an experiential visual and acoustic portrait of the Antarctic, was published in 2011 by Random House.
Miller has collaborated with a vast array of recording artists, ranging from Metallica to Chuck D; Steve Reich to Yoko Ono. His large scale, multimedia performance pieces include "Rebirth of a Nation," "Terra Nova: Sinfonia Antarctica," which was commissioned by the Brooklyn Academy of Music for the Next Wave Festival 2009, and "Seoul Counterpoint", written during his residency at Seoul Institute of the Arts in 2014. Miller was the first Artist in Residence at the Metropolitan Museum of Art, where he premiered his work "A Civil War Symphony" in 2013. In 2014, Miller was named a National Geographic Emerging Explorer, an honor recognizing visionaries at the forefront of global problem solving. Recent projects include "Peace Symphony," commissioned by UN Peace Boat, "Hidden Code," a new planetarium show commissioned by Dartmouth College in collaboration with Museum of Science Boston, "Forest Symphony" commissioned by Oregon State University, the CD/DVD of "Rebirth of a Nation" on Cantaloupe Music, and the publication of his fourth book "The Imaginary App" from MIT Press.
Miller is the 2017-2018 recipient of the The Hewlett 50 Arts Commission Award which will support the creation of "QUANTOPIA: The Evolution of the Internet," a multimedia performance and an installation based on the history and evolution of the internet, which premiered at San Francisco's YBCA in January 2019 to a sold out house. Latest album releases include "Phantom Dancehall" with premier reggae label VP Records and his first blockchain album "The Invisible Hand" commissioned by Breaker.
Christine Thomas – Dolby Laboratories, Music Partnerships
Christine Thomas leads Music Partnerships for Dolby Atmos Music. Leading strategy and business development for enablement of the music industry, Christine works with labels, independents, studios, and creatives to facilitate adoption of Dolby Atmos for Music. Dolby Atmos music provides a new creative palette for artists, and a deeper emotional connection for fans experiencing it. It gives music more space and freedom, unleashing every detail as it was meant to be heard, with unparalleled sound quality. Elements of a song can be placed all around the listener in three-dimensional space, surrounding them from around and above, and it's this difference that allows every detail to be heard with clear intention. Dolby Atmos allows listeners to discover hidden details and subtleties with unparalleled clarity.
Tricia Tranquillo – SoundCloud, Sr. Manager, Major Label Services
Tricia Tranquillo is Sr. Manager, Major Label Services at SoundCloud. In her role, Tranquillo manages day-to-day relationships with major labels & artists, handling all matters from developing marketing strategies for artist priorities to platform optimization, education and best practices. Prior to joining SoundCloud, she spent over 15 years of her career in the digital music space, holding various positions in Account Management, Business Development, Digital strategy and Digital Marketing across start-ups and multi-national Organizations including Universal Music Group, EMI Music & Zomba Recording Corporation.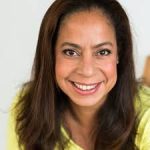 Adaora Udoji – RLab, Director, Corporate Innovation
ADAORA's expertise is media and emerging technology. She helps corporations build products, teams, and services, she helps startups grow their businesses, investors identify new opportunities, and audiences around the world understand how new tech can work.  She's also a media maker having produced award-winning content, along with documentaries, short films and immersive experiences including virtual reality and augmented reality, having written and directed experiences for the likes of Google Daydream VR.
Ken Umezaki – Verifi Media, CEO
Ken is the CEO and co-founder of Verifi Media, a company that has introduced a new music file technology architecture to modernize copyright management and media supply chains fit for the digital media age. Ken acts as an experienced independent investor and business advisor for music startups and artists, through his company Digital Daruma, with a specific focus on artist facing music and media service companies. Digital Daruma has invested in numerous promising music startups over the past decade. The company has also made select direct investments in music artists and songs.
His past experience includes 25 years in financial services trading, asset management and senior management positions. Lastly, he is involved in a number of music foundations and academic organizations, including serving on the board of Little Kids Rock, as well as advisory board position for programs at New York University and Berklee College of Music.
Ken is a frequent and experienced speaker at music and technology conferences and events, including numerous speaking engagements at SXSW, Music Biz, SF Music Tech, Digital Entertainment World, Mondo.NYC, Future Music Forum etc.
Stephen Webber – BerkleeNYC, Executive Director of BerkleeNYC, and Dean of Strategic Initiatives for Berklee College of Music
Stephen Webber is an Emmy-winning composer, and the Executive Director of BerkleeNYC where he oversees the iconic Power Station studios, hosting sessions for Lin Manuel Miranda, Kate McKenna, John Baptiste, HBO, Netflix, Disney, and dozens more since taking over the studios in 2017.
Webber also serves as Dean of Strategic Initiatives for Berklee College of Music globally, and was the founding Director of the Music Production, Technology and Innovation Master's program at Berklee's Valencia Campus.
He's produced and engineered albums for a wide-range of artists, including a collaboration with DJ Premier and Nas for the Re:Generations Music Project, a film Stephen appeared in alongside Erica Badu, Skrillex, Mos Def, Pretty Lights, and the Doors. A multi-instrumentalist who often contributes guitars, keyboards, banjo, mandolin and turntables to his productions, Stephen has recorded with Mark O'Connor, Kathy Mattea and Meshell Ndegeocello, and performed with Bela Fleck, Grandmixer DXT, and Emmylou Harris.
Thirty thousand students are currently enrolled in Stephen's Massive Open Online Course (MOOC) The Art of Music Production offered by Coursera.  Music Production Analysis, Webber's course for Berklee Music Online, won 2010's international  "Best Online Course Award" from the UCEA.
He is the composer and turntable soloist of the Stylus Symphony, a groundbreaking work that combines a full orchestra with hip-hop, trip-hop and dub step. Webber authored Turntable Technique: The Art of the DJ, the first book to teach the turntable as a musical instrument, and DJ Skills: the Ultimate Guide to Mixing and Scratching.  He founded Berklee's DJ and turntablism classes, the first by a college of music.
Webber has toured China, Australia, Europe, Central America and the US, and has appeared on CNN, NBC, NPR, and CBS, and in the New York Times and Rolling Stone Magazine.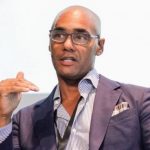 Rik Willard – Agentic Group, Founder & Managing Director
Rik Willard is the founder and Managing Director of Agentic, a leading Blockchain and Frontier Tech consulting group and global federation of advanced tech companies, headquartered in New York City. Prior to Agentic, Rik co-founded MintCombine, the world's first Digital Currency think-tank, where he led research efforts on media, blockchain and tokenization with entertainment industry leaders including C-level executives from the music and film industries.
Rik is on the Advisory Board of the Zicklin School of Business at Baruch College (Entrepreneur Track), and a Mentor at Pace University's Seidenberg School of Computer Science. He is a featured speaker at some of the world's most prestigious technology events, including engagements at Davos 2018, The World Web Forum (Zurich), Harvard Business School, the Stern School of Business, and the Dow Jones Speakers Series. He has appeared as a digital and blockchain expert on CNN, CNBC, Cheddar TV, and was featured writer for CNN International.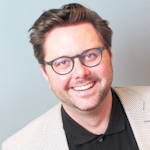 Kyle Wright – The Shubert Organization, Digital Projects Director
In his role as Digital Projects Director at The Shubert Organization, Kyle works on using technology to build inclusive, relevant and delightful experiences for ALL audiences regardless of background or ability. He is responsible for overseeing strategy, data integration, analytics and partnership development for digital marketing and emerging in-venue technologies. In service to this focus, Kyle recently launched Broadway Tech Accelerator, a boutique startup accelerator aimed at fostering innovation in the live entertainment sector. Kyle serves on the board of directors at CO/LAB Theater Group, a non-profit organization offering individuals with developmental disabilities a creative and social outlet through theater arts.
The Shubert Organization owns and operates 17 Broadway theatres and six Off-Broadway venues. Under the leadership of Philip J. Smith, Chairman/Co-CEO and Robert E. Wankel, President/Co-CEO, the company has produced and co-produced hundreds of plays and musicals, including the currently running hits, 'Dear Evan Hansen' and 'The Band's Visit.' Shubert Ticketing operates Telecharge.com, a leading provider of ticketing services on Broadway and in entertainment markets nationally. Shubert's Broadway Inbound division serves an international clientele of group buyers, tour operators, and the travel industry. The Shubert Organization has been in the forefront of the American Theatre for more than a century. For more information visit www.shubert.nyc.
Jack Yan – Royaltymine, Founder
Jack Yan worked in the investment industry and dabbled with his own record label before launching Royaltymine in August 2019. He holds an Honors Business Administration degree from Ivey Business School, graduating in 2015 with distinction.
Jeremy Yohai – Concord Music Publishing, Head of Creative/A&R
Jeremy Yohai is the Head of Creative/A&R for Concord Music Publishing in the US, where he is in charge of frontline signings and the active writer/artist roster. Prior to joining Concord, Jeremy was the VP of Global A&R at Downtown Music Publishing where he oversaw the US/ international A&R staff, new artist signings and the Downtown artist/writer roster.
Before joining Downtown, Jeremy worked in Creative Services at ASCAP recruiting and developing the careers of emerging songwriters including Vampire Weekend, Animal Collective, Diplo and Dr. Dog.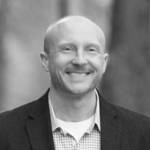 Matt Zarracina – True Tickets, CEO
Matt leads True Tickets, a startup that makes buying, selling, and transferring entertainment tickets simple and safe through its end-to-end digital ticketing and data analytics platform. Prior to co-founding True Tickets Matt served as a Director of Innovation in Thales Group's "Thales xPlor". He applied Design Thinking concepts to identify, assess, & develop disruptive innovations for broader commercial applications (Blockchain & DLT, AI, Autonomous Vehicles, Augmented Reality, & Big Data). Prior to xPlor, Matt was a Senior Manager at Deloitte Consulting where he led growth, M&A, & innovation projects. Matt also served as a helicopter pilot in the US Navy.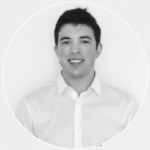 Gabe Zetter – Parralux, COO
Gabe is a creative strategist, producer, and the COO of Parallux. His background in business, entertainment, and immersive media includes experience working in television at CBS, driving business development at Melcher Media & the Future of StoryTelling, and producing AR/VR content for the NYU Future Reality Lab. 
Brian Zisk – SF MusicTech Summit, Executive Producer
Brian Zisk is a serial entrepreneur specializing in digital media, web broadcasting and distribution technologies. He is a founder of BuzzMakers, Inc., which produces the SF MusicTech Summit and the Future of Money & Technology Summit. He is a Venture Partner for Exponential Creativity Ventures, and a General Partner of the SF MusicTech Fund" SF MusicTech Fund. Additionally, Brian is a Co-Founder and Technologies Director of the Future of Music Coalition and a Board Member and/or Strategic Advisor for a wide variety of tech companies and non-profits. Brian was previously a founder of The Green Witch Internet Radio which was sold to CMGI (NASDAQ: CMGI) at the turn of the millennium. He is active in many influential computer-mediated forums, is quoted and published extensively in the media, frequently appears on panels and at industry events domestically and abroad, and is an expert at frenzy whipping, brand awareness, and in creating new business models. He is married to Shoshana Zisk. Follow Brian on Twitter: @zisk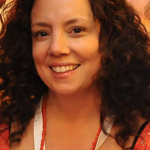 Shoshana Zisk – SF Music Tech, Co Producer
Shoshana Zisk is the co-producer of the SF MusicTech Summit. She is also an entertainment lawyer with a wide range of experience in the music industry. Her experiences includes Interim Chief Operating Officer for In Ticketing, Business & Legal Affairs for George Clinton and his musical groups Parliament, Funkadelic and The P-Funk Allstars, and General Manager of Clinton's independent record label The C Kunspyruzy. Her previous positions include Business & Legal Affairs at BMG U.S. Latin, the Copyright Department at Motown, and A&R Administration for Island Records. Shoshana is currently the CEO of Kiddie Village, which creates award-winning childrens videos and music. She is a member of the California, New York, and Florida Bars. She earned a bachelor degree in Classical Piano Performance and Juris Doctorate (cum Laude) from the University of Miami. Shoshana was recently the Musical Director for "Rent" (the musical) in San Francisco, CA & Hollywood, California. Follow Shoshana on Twitter: @shoshana / @sfmusictech
Tuesday, October 15, 2019
Pre-Show Gathering at Williamsburg Hotel Bar
Williamsburg Hotel Bar
96 Wythe Ave, Brooklyn
5pm – 7pm
Registered Mondo.NYC Attendees Only
Early badge pickup 4pm – 6pm
Meet & mingle at the hotel bar