Below was the schedule of panels on October 17, 2016
Imperial Ballroom
8:30 – 8:50a
Registration and Breakfast
Live performance by Bobby Jo Valentine
Courtesy of GigSalad
Sakura Room
8:50 – 9:10a
Welcome & Opening Remarks
Brian Zisk, Executive Producer, SF MusicTech Summit
9:10 – 9:20
Break
Sakura Room
9:20 – 10:20a
MC: Renee Richardson, Blue Bear School of Music

The Predictive Power of Musical Data
Dr. Jeffrey C. Smith, Smule

Share of Music
Laura Silvia, Edison Research

The dotBlockchain Music Project
Benji Rogers, PledgeMusic

Live Musical Performance by:
Rob Hotchkiss, RobRecords, with Pamela Hotchkiss
GRAMMY® Award Winner / Founding Member of Train

Spring Room
9:20 – 10:20a
Elevator Pitch Session
HOST: Brian Zisk, SF MusicTech Summit
All are welcome to present a 30 second to 1 minute pitch about your company or projects to connect with others who may want to work with you.
Osaka Room
9:20 – 10:20
The Future of Music Licensing
Moderator: Jim King, Core Rights
Jeff King, SOCAN
Eron Bucciarelli -Tieger, Soundstr / Hawthorne Heights
Adrian Perry, Covington & Burling
Annie Lin, Loudr

10:20 – 10:40
COFFEE & TEA BREAK
Sakura Room
10:40 – 11:40
Contextual Playlists for Autos
MODERATOR: Cherie Hu, Forbes
Brian Hamilton, Gracenote
Casey Feldman, Ford
Steven Savoca, Spotify (formerly)
Bob Cowherd, Uber
Spring Room
10:40 – 11:40
Hot Topics in Music Law
MODERATOR: Gary Greenstein, WSGR
Christiane Kinney, LeClairRyan
Joe Wetzel, King & Spalding
David Ring, Esq., David Ring Media
Steve Bene, Pandora
Osaka Room
10:40 – 11:40
Women's Meetup
HOST: Shoshana Zisk, SF MusicTech Summit
HOST: Cindy Charles, Amazon.com / Women In Digital Media
Women only please
LUNCH BREAK – EXPLORE THE JAPANTOWN MALL
Sakura Room
1:00 – 2:15
Demos & Launches
HOST: Larry Marcus, Walden Venture Capital
David Porter, 8tracks
Joyce Williams, GearLaunch
Katie McMahon, Hound
Ethan Kaplan, Fender Digital
Annie Lin, Loudr
Vincent Favrat, Musimap
Bosco Kante, ElectroSpit
Maxine Marcus, The Ambassadors Company
Brewster Kahle, Internet Archive
Yogafrog & Hard Rich & DJ Qbert, Thud Rumble
Spring Room
1:00 – 2:00
Marketing that Works
Moderator: Mike King, Berklee Online
David Macias, Thirty Tigers
Russell Ward, The Confluence
Asya Shein, Fusicology
Sammy Andrews, Sabotage & Entertainment Intelligence
Osaka Room
1:00 – 2:00
Live Events: The Power of Tech
MODERATOR: Laurie Kirby, FestForums
Dan Steinberg, Emporium Presents
Claire Parr, Live in the Vineyard
Jake Schneider, Madison House
Spring Room
2:00 – 2:15
Virtual Reality for Music Lovers
Facundo Martin Diaz, VRTIFY
Interviewed by: Will Mason, UploadVR
Sakura Room
2:30 – 3:30
Digital Advances in Drumming, Beatmaking & Techology
MOD: Elmo Lovano, Jammcard
Sam Gribben, Melodics
Kiran Gandhi, Madame Gandhi
Tlacael Esparza, Sunhouse
Evan Adams, Keith McMillen Instruments
Constantin Köhncke, Native Instruments
Spring Room
2:30 – 3:30
Creative Partnerships & Business Development
MODERATOR: Ted Cohen, TAG Strategic
Jeremy Sirota, Warner Music Group
Jacqueline Sabec, King, Holmes, Paterno & Soriano, LLP
William Hochberg, Greenberg Glusker
Darryl Ballantyne, LyricFind
Osaka Room
2:30 – 3:30
The World of Streaming
Michael Jeffrey, TiVo
Nico Perez, Mixcloud
Wade Metzler, SoundExchange
Sean Glass
Tim Quirk, Freeform Development
3:30 – 4:00 Afternoon Snack Break – Imperial Ballroom
SXSW Meetup in Spring Foyer (at Garden Level elevators)
HOSTED BY: Bobby Nall & Melissa O'Brien, SXSW
Sakura Room
4:00 – 5:00
The Big Picture
MODERATOR:Bryan Calhoun, Blueprint Group
Philip Kaplan, DistroKid
Scott Ryan, Gracenote
Hany Nada, GGV Capital
Scott Olechowski, Plex
Piper Payne, Recording Academy
Spring Room
4:00 – 5:00
Bots in the Music Industry
MODERATOR: Ben Parr, Author "Captivology"
Tam Le, Biz2bot
Syd Lawrence, We Make Awesome Sh
Lance Coleman, Zoo Labs
David Lowry, Hydric Media
Osaka Room
4:00 – 5:00
Startup Competition Winners Showcase
WINNERS:
AudioDrops
Disco
Magic Instruments
NPREX
Mind Music Labs
Pacemaker
Qrates
The One Music Group
Sunhouse (presenting at 2:30pm in the Sakura Room)
dotBlockchain (presenting at 9:50 am in the Sakura Room)

JUDGES: (not all judges will appear on-site)
Patti Silverman, SF MusicTech Summit
Cherie Hu, Forbes
Patrick Anding, WSGR
Larry Marcus, Walden Venture Capital
AJ Plotkin, ff Venture Capital
Ken Umezaki, Digital Daruma
David Dufresne, 500 Startups
Sammy Andrews, Entertainment Intelligence
Brian Zisk, SF MusicTech Summit
Patrick Mahoney, SF MusicTech Fund
Eric Galen, Greenberg Glusker
Elmo Lovano, Jammcard
David Lowry, Hydric Media
Megan Hargarten, BEATGASM
Todd Tate, SF MusicTech Summit
Karen McArthur, Esq.
Imperial Ballroom
5:00 – 8:00
Cocktail Party!
Sponsored by: LyricFind, SXSW, WSGR, Lagunitas, and Ticketfly
LIVE DJ: Buddha Bass
2016 Speaker List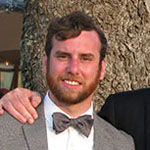 Evan AdamsKeith McMillen Instruments, PresidentEvan is fascinated with the intersection of art and technology in all its forms. His background and training is in audio engineering and music composition. He received his B.A. in Philosophy and Electronic Music Composition from Oberlin in 2009, followed by his M.F.A. in Electronic Music and Recording Media from Mills in 2011. Before his tenure at KMI, he spent much of his time as an audio engineer for Kronos Quartet and as an educator of young musical minds. Since March of 2013, Evan has been applying his skills at Keith McMillen Instruments as the company's President and Director of Operations. He also has a dog named Midi. Follow on Twitter: @keithmcmillen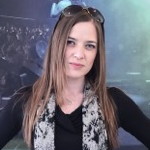 Sammy AndrewsSabotage & Entertainment Intelligence, Advisor and DirectorMusic Industry advisor and Director of Entertainment Intelligence Sammy Andrews has a long history at the forefront of the digital landscape. Having gained a 360 degree view of the music industry through her background as a concert promoter, artist manager and independent record label founder, Andrews took on a position as Head of Digital at the record division of 19 Entertainment in 2005, though her remit there expanded beyond music to cover brands including the Beckhams, the England football team and Honda.
In addition, Andrews has led her own digital consultancy firm, Sabotage New Media since 2008: she's worked with a broad range of artists and organisations including Annie Lennox, Island Records, Robyn, Sony, Universal Music, The Camden Rocks music festival, the Mama group, the United Nations and Comic Relief.
A long standing outspoken advocate of the value the digital revolution can bring to bands, brands and organisations she's proven on many occasions that data is key to understanding and effectively marketing to your audience in this brave new world. Andrews has also spearheaded the Independent Label Playlist Brand initiative after calling on all independent labels globally to unite in an effort to rival the majors.
From 2013-2015 Sammy headed up the Cooking Vinyl Group's digital department looking after campaigns including Billy Bragg, The Prodigy, Marilyn Manson, The Subways, Carl Barat, Royksopp and many more as well as driving the company's overall digital strategy.
She has traveled the word speaking at world renowned events about the future of the music industry including SXSW, Midem, Web Summit, AIM Music Connected, Great Escape, Way Out West and many more.
Sammy was named in Music Week's 2015 30 Under 30 list. Listed the shortlist for Music Business Worldwide's 2015 Young Executive of the Year. Received the 2015 Women in Music Rising Star Award. Follow on Twitter: @sammyandrews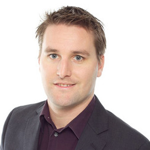 Darryl BallantyneLyricFind, Founder & CEODarryl Ballantyne originally conceived LyricFind in 2000 with Mohamed Moutadayne and Chris Book at Ontario's University of Waterloo to be the largest, most accurate destination for lyrics on the Internet. Officially launched in 2004, the company pioneered the licensed digital lyrics space, successfully negotiating the first-ever mass lyrics licensing deal with EMI Music Publishing in 2005. Since then, Darryl has grown LyricFind to be the largest legal, licensed lyrics database in the world, with millions of licensed tracks available representing thousands of music publishers. LyricFind is also the first lyrics service to have true worldwide rights from all major music publishers (and many more).
LyricFind has established licensing and content relationships with over 3,000 music publishers, Rovi, The Harry Fox Agency, The Echo Nest, and many more. The company now delivers services to hundreds of web sites and mobile applications that want to enhance their music products with lyrics, including Microsoft's Bing, Lyrics.com, Pandora, Shazam, SoundHound, Samsung, Nokia, HTC, MetroLyrics, SongMeanings, Universal Music, and mSpot. In addition, LyricFind offers two direct to consumer mobile applications, Lyrics Lite and Lyrics Pro for the iPhone, iPad, Android and Blackberry Playbook platforms.
As an authority on licensing and digital content, Darryl has spoken at industry events including SF Music Tech, MIDEM, SXSW, Canadian Music Week, Music & Media Finland, Digital Music Forum East and West, New Music Seminar, and many more. Before launching LyricFind, Darryl was Manager of Digital Development & Distribution at EMI Music in Los Angeles, where he was involved in deals with companies such as MusicMatch, Napster, and iTunes. Darryl earned a Bachelor of Mathematics with a Business minor from the University of Waterloo. Follow on Twitter: @DBToronto
Steve BenePandora, General CounselSteve Bené is General Counsel and a member of the executive team at Pandora Media, Inc., the U.S.'s largest internet music streaming service. At Pandora, Steve works with a team of 30 legal professionals and oversees all facets of the company's legal strategy and operations. Steve joined Pandora in 2014, and prior to that spent 19 years at Electronic Arts Inc., a global videogame developer and publisher, the last 10 of those years as General Counsel. Before going in-house, Steve was a corporate and licensing associate at Fenwick & West. Steve has spent his entire career in Silicon Valley, and got his JD from Stanford Law School.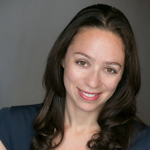 Sharon BrennerSurowitz Immigration PC, Immigration AttorneySharon Brenner has worked in various sectors of immigration law since 2004. She is well-versed in visa matters for creatives, and has spoken on the topic on numerous occasions including at SXSW, Sonar+D, c/o pop Festival, and Nova Scotia Music Week, among others. A few of her diverse clientele in this area have included renowned musicians, film industry professionals, fashion designers, fine artists, chefs, graphic designers, photographers and more. Sharon also represents a high volume of clients in business-related immigration matters, from individuals to startups to established businesses, and has spoken at events and organizations in the U.S. and abroad about immigration options for startups and entrepreneurs. Her work additionally includes family-based immigration, asylum, and naturalization.
Sharon is a member of the California Bar, the American Immigration Lawyers Association, and California Lawyers for the Arts. She received her J.D. from Golden Gate University School of Law, and holds B.A. degrees in African History and International Relations from the University of California, Davis, including having studied in Cape Town, South Africa and Paris, France.
Eron Bucciarelli-TiegerSoundstr, Founder & CEOEron Bucciarelli-Tieger is the founder and CEO of Soundstr, a venture-backed music technology startup leveraging Gracenote Automatic Content Recognition technology. Prior to founding Soundstr, Eron served as a co-founder and drummer for the platinum selling rock band, Hawthorne Heights.
As a co-songwriter, Eron was due a royalty any time a Hawthorne Heights song was performed or broadcast in any business, anywhere in the world. After a performance one night, Eron sat down with the concert promoter to review the expenses. Included in the list was "Performing Rights Fee." Immediately after tour, he dissected an entire career's worth of royalty statements in hopes of finding royalties for his performances. Unfortunately, there was no way for his Performing Rights Organization to track when Eron played a show or when his music was broadcast in a venue. This lack of transparency meant he was not compensated for the use of his music. Frustrated and realizing many other songwriters were experiencing this same problem, Eron parted ways with his band in order to build a solution.
Soundstr's mission is to create transparency around real-world music use and build a more sustainable music industry by putting more money into the pockets of songwriters and businesses alike. Follow on Twitter: @EronBucciarelli / @Soundstr
Bryan CalhounThe Blueprint Group, Digital Strategy and Business DevelopmentBryan has worked in the music industry in various capacities including A&R, marketing, digital licensing, radio promotions, business development and concert promotions for over 20 years including time at Relativity Records, RED Distribution, Warlock Records, Serchlite Music, as COO of Kanye West's GOOD Music and most recently as VP of New Media and External Affairs for SoundExchange.
Currently, he provides digital strategy and business development for The Blueprint Group, an artist management company representing Lil Wayne, Nicki Minaj, Drake, T.I., Lil Twist, Hit Boy and others.
He drew upon his varied experiences and founded Label Management Systems in 2003 to help indie record labels succeed. To that end, he developed business solutions to achieve that goal, namely the Music Business Toolbox, originally released in 2008, but being updated for rerelease in 2012. His professional consulting clients have included Kanye West, MSN Entertainment, Ludacris, Monster Cable, SoundExchange and more.
Bryan has a BBA in Finance from the University of Georgia and regularly speaks at music industry conferences and at universities about the music industry. He is a voting member of the Recording Academy and on the Board of Directors for the Future of Music Coalition.
Cindy W. Charles, Esq.Amazon, Head of Business Development, Video ShortsCindy Charles is currently the head of business development for the Video Shorts program at Amazon. She has been working in the digital media space since 1997. Prior to Amazon, she was doing business affairs and business development consulting in the digital media space for clients including Yahoo, RIM, Lively, Spotify, MOG/Beats Music, Smule, Topspin, Soundhound, EchoNest, Nintendo, Sugar Inc., Pulselocker, NARM, Focus@Will, iJukebox, MediaNet, and others. Before consulting, Ms. Charles was Senior Vice President, Law and Business Affairs for MediaNet. Previously, Ms. Charles held a variety of positions for MTV Networks over a six year period including Vice President of Law and Business Affairs for MTVi, an interactive division of MTV Networks, and prior to MTV Networks, Ms. Charles was General Counsel for WarnerVision Entertainment. Ms. Charles also served in legal positions at Worldvision Enterprises, the Screen Actors Guild and various law firms.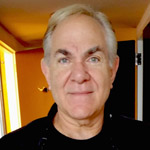 Ted CohenTAG Strategic, Managing PartnerTed Cohen is Managing Partner of TAG Strategic. In an industry that's been slow to embrace change, Ted was the exception to the stereotypical entertainment-exec rule. But, when you start out on the road with Prince, Alice Cooper & Van Halen, you're primed for the unexpected.
TAG is a digital entertainment consultancy focused on creating strategic relationships, identifying market opportunities, growing brands and defining best practices for the entertainment, tech & mobile industries. TAG provides strategy, guidance, market intelligence, product ideation and business development services to global firms and select start-ups. TAG delivers market leadership & sustainable, defensible advantage in the dynamic/rapidly evolving digital marketplace.
As SVP-Digital for EMI Music, Cohen led global digital business development. During that time, EMI led the industry, embracing & exploiting new tech & business models such as digital downloads & online music subscriptions, wireless services, hi-def audio & Internet radio. Prior to EMI, Cohen created the groundbreaking Webnoize conference. Ted also led Consulting Adults, with clients such as Universal Studios, Amazon, Microsoft and Napster, & held senior positions at both Warner Records & Philips Electronics.
A 35-year media industry vet, Cohen chaired MidemNet, served on the Grammy LA Board of Governors & the Grammy National Trustees. Currently on the board of Mouse.org, an innovative computer literacy program, Cohen served two terms as Chairman of Mobile Entertainment Forum Americas. Ted received the 2013 NARM Presidential Award, previously awarded to Ahmet Ertegun, & Dick Clark, among others.
Ted continually looks for the next innovative tech & his next challenge, he really loves his life. Follow on Twitter: @spinaltap / @tagstrategic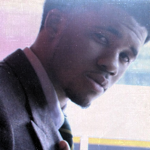 Lance ColemanFuze the Mc / Zoo LabsLance has worked in the music industry in a number capacities including being a digital strategist, artist (Fuze the Mc), producer, on-air radio personality, founder, and business developer. As an artist he has been featured on XXL, MTV, and has amassed a large online following. As a digital strategist he has previously worked on projects for some of the world's largest major artists and brands such as Kanye West, Drake, Jeezy, Jill Scott, America's Cup, and more.
Currently, he provides digital strategy and business development for the Blueprint Group, an artist management company representing Lil Wayne, Nicki Minaj, T.I., G-Eazy, Lil Twist, and more. In addition he runs the digital firm IV The Love that manages projects for Young Money, Common, Ester Dean, Howard Homecoming, and Noble Black Society.
He is a uniquely positioned digital strategist who understands the complicated relationships between technologists and content creators. His experience gives him unique in-depth understanding of new technologies, the intricacies of content creation and how to work with artists and technology companies while recognizing the nuances of their constraints and motivations.
He studied Radio TV Film at Howard University in Washington, DC and is a recent alumni of Zoo Labs Music Entrepreneurship Incubator in Oakland, CA. Follow on Twitter: @fuzethemc
Bob CowherdUber, Sr. Product ManagerBob Cowherd is a founder, engineer and Product Manager who oversees Uber's Entertainment group. With a background in music, entertainment, and live video, Bob's experience includes founding a startup in the live performance space, building online streaming experiences for NBC, HBO, and Microsoft, helping build Amazon's Prime Music streaming service, and recently forging Uber's music partnerships with Pandora and Spotify. Follow on Twitter: @bobcowherd
Riche DesuasidoThud Rumble, CEO & FounderRitche 'Yogafrog' Desuasido is most recognized as a founding member of the world renowned DJ band, The Invisibl Skratch Piklz. Over the years he has settled into the role as visionary for the company Thud Rumble, a multimedia company based out of the San Francisco Bay Area which he founded with friend and band mate DJ QBERT over 20 years ago. Propelled by the ideas of Ritche and his team, Thud Rumble continues to be recognized for its revolutionary advances in DJ and production equipment, having collaborated and consulted with leading brands like Intel, Pioneer, Native Instruments, Technics, Vestax and many more.
As the CEO and Founder of Thud Rumble, Ritche continues to keep the company on the tip of the industries' tongue by producing creative events around the world, advancing technology and overseeing the release of a timeless catalog of scratch records and special edition control vinyl. Follow on Twitter: @yogafrog / @thudrumble
DJ QBertThud Rumble, DJ & Co-FounderRecognized by much of the world as one of the greatest DJs in the World, it goes without saying that DJ QBERT is one of the most influential DJs of all time. A pioneer of the art of scratching and turntablism, his is a founding member of the band the Invisibl Skratch Piklz and has won countless awards and competitions over the last 25 years. He has created his own turntables, developed scratch theory, founded a DJ school and is a founding member of the company Thud Rumble.
Qbert continues to perform and amaze audiences around the world. Most recently he and the Invisibl Skratch Piklz released their first ever full length album. Follow on Twitter: @djqbert / @thudrumble
Facundo Martin DiazVRTIFY, Co-Founder, CEOFacundo is a tech innovator, advisor and investor in digital startups. He is Co-founder and the CEO of VRTIFY, Palo Alto-based company that is defining how music will be experienced and distributed in Virtual and Mixed Reality. Previous to VRTIFY, he was a digital consultant (Accenture/ independent) and founded several tech startups, with exponential growths and successful exits. Facundo became one of the main VR/AR evangelists, participating as a speaker in more than 20 events like TED Talks, HBS, Economics Forums, and different expos and conventions. He has also mentored hundreds of startups and entrepreneurs through organizations like Endeavor, Startup Weekend, Seedstars and other Accelerators in which he acts as Jury. Follow on Twitter: @facumartindiaz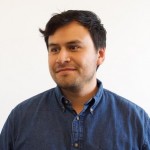 Tlacael EsparzaSunhouse, Co-Founder & Head of Product and TechnologyTlacael is a co-founder of the music tech start-up Sunhouse and inventor of Sensory Percussion, a new system for electronic percussion, which launched on Kickstarter in the summer of 2015 and raised $94K. Sunhouse uses the latest advances in machine learning, music information retrieval and signal processing to create new experiences for musicians that are instantly familiar and incredibly powerful. A professional drummer with over fourteen years of experience, Tlacael performs and records with acclaimed artists including Nicolas Jaar, The Dave Harrington Group, ARMS, and Friend Roulette. He holds Bachelor's degrees in mathematics and music from Columbia University and he has a Master's in Music Technology from NYU, where as an Adjunct Professor he teaches Digital Signal Theory.
Tlacael has spoken about Sunhouse's work at several events, festivals and summit's including SXSW, the 2016 Moog Fest, NY Music Tech Meetup, Cornell Entrepreneurship Summit NYC and DJ Jazzy Jeff's Playlist Retreat. Tlacael is a New York Next Top Maker Fellow, sponsored by the New York Economic Development Corporation (NYCEDC). Follow on Twitter: @tlacael / @sunhouseinc
Vincent FavratMusimap, CEOBerlin-based Swiss cultural entrepreneur Vincent Favrat is the CEO of Belgian music cognitive technologies company Musimap, Co-Founder and Managing Director of Just Temptation – leader of film music investment in continental Europe, and Investor & head of advisory board for the digital multi-effect processor company MOD Devices. In his early career, Vincent worked as press manager for the Montreux Jazz Festival, led the Swiss Musicians Union, managed and supervised the improv electronic music collective "Stade" (Big Dada-Ninja Tune), co-directed the Lausanne Jazz Onze+ Festival and worked for Lagardère Active in Paris. Vincent has been regularly invited as investor to markets such as Closing The Gap, PFM, 3D Content Financing Market, and Sonar+D and as lecturer to the Popakademie and the National Film and Television School (NFTS) in England. Vincent completed an MBA in Culture Management at the EAC in Paris, graduated in 'Film Aesthetics and Praxis' at Paris 1, Panthéon-Sorbonne, after studying Philosophy and Economics in Switzerland. Follow on Twitter: @musimap
Casey FeldmanFord Motor Company, Product DesignerCasey Feldman is a Product Designer for Ford Motor Company with a focus on the experience and implementation of how we connect our devices to the vehicle. At Ford he leads the design of Apple CarPlay and Android Auto. He also helped build Ford's first Apple Watch app and is a designer on the team responsible for Ford's Award Winning SYNC 3 in-vehicle infotainment system. Casey is passionate about how the music you love moves in and out of the vehicle with ease.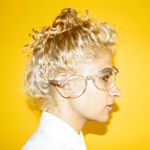 Kiran GandhiMusician, Feminist, ActivistKiran Gandhi is a Los Angeles-based musician, feminist activist and music industry thinker with an MBA from Harvard. She has toured professionally drumming for M.I.A and Thievery Corporation and currently produces electronic music under her own project called Madame Gandhi. She also advises music companies Spotify, Stem, Bonnaroo and D'addario. She is perhaps most well-known for running the London Marathon bleeding-freely to combat period stigma around the world, sparking a global viral conversation about how we treat menstruation in various cultures. Her goal is to combine her intellectual and musical talents in order to re-imagine a music industry that is healthier for women and girls around the world.
Kiran grew up between New York City and Bombay, India, playing drums and attending The Chapin School. She graduated from Georgetown University in 2011 with a double major in mathematics and political science and a minor in women's studies.
Upon graduation, she landed a job in Los Angeles as Interscope Records's first-ever digital analyst. Combining her passion for mathematics and music, her job was to understand music consumption patterns on Spotify and YouTube, predict sales trends based on these new volume metrics and create an internal system for how the label could understand the success of an artist online.
In 2013, Kiran linked up with Grammy-nominated artist M.I.A. and began touring internationally with her as her drummer all across North America, Europe, Asia and Latin America. That same year, Kiran was also accepted to Harvard Business School's M.B.A. program, and so when she began school in the fall in Boston, was still touring simultaneously with M.I.A. Kiran's TEDx talk on "Atomic Living" embodies her belief that by knowing and protecting the things that matter to you most, life's toughest choices become easier to navigate.
Most recently, she spent a summer advising Spotify on how to provide more innovative support for creators today. She won Grammy U's annual summer Business Plan Competition by proposing a viable pay structure for a streaming service that would appease labels and artists alike, and writes for various media outlets about trends she observes in the music industry.
As an activist, Kiran partners with menstrual health organizations Binti Period and Thinx to improve women's access to affordable and safe menstrual care. She speaks often about how menstruation taboo affects women and girls daily around the world, and is currently working to eliminate the "luxury tax" on tampons that still exists in several states today.
Recently a business school graduate, Kiran is working on her solo music project called Madame Gandhi and working on two freelance consulting projects to improve gender equality in the music industry. She is also currently an Artist-In-Resident at Stem Disintermedia, Inc. in Los Angeles. Follow on Twitter: @MadameGandhi
Sean GlassSean Glass, currently focused on launching his own clothing line, has a background in music, film and technology. Already a renown DJ and Producer, he launched his record label Win Music in 2013. Its first release debuted #1 on iTunes, went to Top 40 Radio, and received a Grammy nomination.
In 2015, after being called "the soundtrack to the New York city technology community" by the NY Times, Apple Music hired Sean as Head of Connect. He would be responsible for a great deal of the widely heralded original content, build out much of the platform personally, and collaborate frequently with partners Beats1 Radio and Beats by Dre.
Sean has written, directed and produced for years, with his most recent music video clocking 700 million impressions. He has performed at festivals like Electric Daisy Carnival, Governor's Ball, Life is Beautiful and Coachella and produced stages at the latter two. His parties have been covered in Business Insider, Vanity Fair and Wall Street Journal and his original music has millions of plays. Follow on Twitter: @sdotglass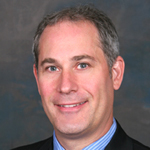 Gary GreensteinWilson Sonsini Goodrich & Rosati, PartnerGary Greenstein is a partner in the Washington, D.C., office of Wilson Sonsini Goodrich & Rosati, where his practice focuses on intellectual property, licensing, and commercial transactions, with specialized expertise in the digital exploitation of intellectual property. He regularly represents companies in transactions with record labels, music publishers, and program suppliers. He advises companies on complex intellectual property matters and frequently assists in the development of new business models. In addition, Gary advises investors on due diligence in the digital media area and companies in all stages of their development cycle.
Prior to joining the firm, Gary served as the first general counsel at SoundExchange, Inc., the sole entity designated by the Copyright Royalty Board to collect and distribute statutory performance royalties for sound recordings. Gary previously was the vice president of business and legal affairs at the Recording Industry Association of America (RIAA). In this role, he negotiated and drafted licensing agreements for webcasters and satellite radio services, managed complex arbitrations before Copyright Arbitration Royalty Panels, and prepared proposed legislation, regulations, and congressional testimony.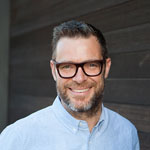 Sam GribbenMelodics, CEOSam Gribben is the founder and CEO of Melodics, the best way to learn finger drumming. Having finished up at Serato after a decade at the helm, Sam was ready for something new. He'd worked with some of the biggest artists in the music world, and with the international companies who built the instruments & controllers they used. Along the way he noticed how important pad & cue point drumming was becoming in the overlapping worlds of DJing & production. Thus, an idea was born. Not one to leave an idea alone, Sam got busy. Sketches were sketched, a prototype was produced, contacts were contacted, and yep – it turns out it was a good idea. Things snowballed, as they tend to do, and in early 2015 Sam put a small team together, and work on Melodics™ began in earnest.
Before Melodics, Sam was the CEO of Serato. Follow on Twitter: @samgtgribben / @melodicshq
Brian HamiltonGracenote, General Manager of Music and AutoBrian Hamilton is Senior Vice President and General Manager of Music and Auto for Gracenote. In this role, he is responsible for delivering next generation music and automotive infotainment systems and managing relationships with all major automakers, suppliers as well as music entertainment companies. Follow on Twitter: @gracenotetweets
Megan HargartenBEATGASM, Co-Founder & VP StrategyMegan Hargarten is the Co-Founder and VP of Strategy at BEATGASM. Follow on Twitter: @beatgasm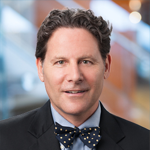 William HochbergGreenberg Glusker, AttorneyBill Hochberg heads the music department of Greenberg Glusker LLP, handling transactional and litigation matters for some of the finest creative talents and most innovative companies in the world.
Bill's representative clients have included award-winning recording artists, songwriters, producers, film composers, record labels, production companies, music publishers, talent managers, marketing companies and the estates of pre-eminent creative artists.
With more than 20 years of experience, Bill has handled nearly all aspects of the music and media industries and has a keen insight into the forces shaping changes that can benefit his clients.
As a thought leader, Bill writes on key music- and media-related topics for the Atlantic, WIRED and other premier publications. He is frequently quoted in the media and speaks about entertainment and technology issues on panels worldwide, including at conferences such as MIDEM, South by Southwest, Winter Music Conference, Buenos Aires FIM, Porto Musical Brazil, and in academia at UCLA, USC, Berklee College of Music among others.
He is a member of NARAS (the Grammys organization) and LARAS (the Latin Grammys).
His international music practice encompasses complex transactional and copyright matters in Cuba, Europe and Japan, among other territories.
Rob HotchkissRobRecordsRob Hotchkiss won a Grammy Award (Best Rock Song) for five-time nominated Drops of Jupiter, ​and was the musical force behind hits such as Meet Virginia, Free, I Am, and Get to Me. Rob founded the band, Train, and his songwriting was integral to their multi-platinum success. For creative reasons Rob left Train after their third album to record and produce his solo album, Midnight Ghost, which received tremendous critical acclaim. Rob's classic sound, with meaningful lyrics, beautiful melodies, and lush harmonies, has been likened to The Beatles, early Bowie, Neil Young, and Ed Sheeran.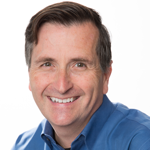 Michael JeffreyTiVo, VP Client Management, Metadata ExecMichael (MJ) focuses on bringing strategic and technical solutions to market for TiVo (formerly Rovi). Michael, having successfully designed and developed several high-end video and music metadata solutions, is a recognized leader in music and video technology . Michael comes to Rovi from Peel Technologies (Smart Remote used by over 100M global users) where he led product development as VP Engineering. Prior to Peel, Michael held several leadership positions at Gracenote where he was instrumental in developing new (and sometimes crazy) music and video solutions that drove growth. Michael has extensive mobile experience leading development of the first mobile content and payments platforms with Vodafone, Verizon Wireless, and Nextel.
Richard JohnsonThud Rumble, Lead DeveloperRichard Johnson (DJ Hard Rich) designed and developed the Invader mixer with DJ QBert and Yogafrog of Thud Rumble. He is also the designer/developer of Thud Rumble's "Warflex" series of DJ training apps for iOS/Android. Follow on Twitter: @djhardrich / @thudrumble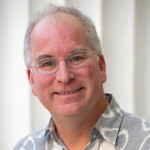 Brewster KahleInternet Archive, Founder & Digital LibrarianA passionate advocate for public Internet access and a successful entrepreneur, Brewster Kahle has spent his career intent on a singular focus: providing Universal Access to All Knowledge. He is the founder and Digital Librarian of the Internet Archive, one of the largest libraries in the world. Soon after graduating from the Massachusetts Institute of Technology where he studied artificial intelligence, Kahle helped found the company Thinking Machines, a supercomputer maker. In 1989, Kahle created the Internet's first publishing system called Wide Area Information Server (WAIS), later selling the company to AOL. In 1996, Kahle co-founded Alexa Internet, which helps catalog the Web, selling it to Amazon.com in 1999. The Internet Archive, which he founded in 1996, now preserves 25 petabytes of data—the books, Web pages, music, television, and software of our cultural heritage, working with more than 450 library and university partners to create a digital library, accessible to all. Follow on Twitter: @brewster_kahle / @internetarchive
Bosco KanteElectroSpit, FounderBosco Kante p/k/a "Bosko" is a USC Mechanical Engineering graduate and a Grammy award winning music producer/singer/songwriter. Bosko is the pre-eminent talkbox artist in the world and regularly collaborates with A-List artists such as Kanye West, J-Cole and Big Boi (of Outkast). Bosko is a founder of ElectroSpit.com and the inventor of ElectroSpit, the world's first wearable voice synth.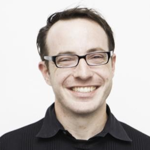 Ethan KaplanFender Digital, General ManagerETHAN KAPLAN is the Chief Product Officer and General Manager at Fender Digital, a division of Fender Musical Instruments Corporation. Prior to Fender, Kaplan was the Head of Product/Technology at Live Nation Labs and SVP of Technology for Warner Music Group and Warner Bros. Records. Ethan holds a Masters of Fine Art from UC Santa Barbara and in the distant past spent many years in publishing at the Orange County Register. Kaplan got his start in the music business running the largest fan-site for the now retired band R.E.M., which he started at 16 and closed last year. He and the band are good friends, and accordingly "Almost Famous" is one of his favorite movies. Follow on Twitter: @fender / @ethank
Philip KaplanDistroKid, CEOPhilip is the founder and CEO of DistroKid. DistroKid is one of the world's largest music distributors and helps 60,000+ musicians get their music into online stores & streaming services including Spotify, Apple Music, Google Play, Amazon and more. Prior to DistroKid, Philip founded TinyLetter (acquired by MailChimp), AdBrite (acquired by SiteScout), and wrote the best-selling book, "F'd Companies: Spectacular Dot-com Flameouts" (Simon & Schuster). Philip is an active angel investor, advises several companies, and was Entrepreneur in Residence at Charles River Ventures. Philip is a death metal drummer and recently moved from San Francisco to New York City. Follow on Twitter: @pud / @distrokid
Jeff KingSOCAN, COOJeff King is responsible for strategy, licensing, distribution, international, information technology and corporate planning. He is accountable for SOCAN's revenue and expense management for key operations. Since joining SOCAN in 2001, Jeff has held a number of senior positions throughout the organization and lead initiatives that significantly heightened member and licensee satisfaction. As Vice President of Licensing, Jeff developed a robust strategic plan to expand SOCAN's customer base and increase efficiency. As Vice President of Membership, Jeff led the development of a number of industry-leading e-commerce tools and the creation of SOCAN's Information Centre. Prior to joining SOCAN, Jeff was Vice President of Underwriting at Old Republic Insurance Company and helped to lead that organization from industry laggard to industry leader within 3 years. Jeff holds an BA Honours from Wilfrid Laurier University and has been keynote speaker at several international conferences on innovation and free-trade. Follow on Twitter: @jeffking17 / @SOCANmusic
Jim KingCore Rights, LLC, Founder & CEOJim King is the CEO and Founder of Core Rights, LLC, providing innovative technology and operations solutions for IP licensing, specifically in the music industry. King has held CEO, CIO, CTO, and COO positions with leading global information services, media, and technology companies including Broadcast Music Inc., Microsoft, McGraw-Hill (S&P Global), LexisNexis, NCR/AT&T Bell Labs as well as multiple startup companies. Mr. King holds two graduate degrees with advanced study in Computer Science, Artificial Intelligence, Business Administration, and Planning. Follow on Twitter: @ukingjx / @devcorerights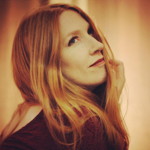 Christiane KinneyLeClairRyan, LLP, AttorneyChristiane Cargill Kinney is a partner at LeClairRyan and chair of the firm's Entertainment Industry Team. Kinney has represented Presidential candidates, major artists and artist estates, festivals, record labels, music tech start-ups, and more. Kinney is an award-winning singer/songwriter and a voting member of the Recording Academy, with awards and distinctions from Billboard, ASCAP, International Songwriting Competition, Global Music Awards and more. As such, her personal experience as both a recording artist and an entertainment attorney provide a unique perspective to the deal-making process. Kinney also has significant litigation experience in federal and state court, and handles a wide array of intellectual property, business, and tort litigation matters.Follow on Twitter: @musicalredhead
Laurie KirbyFestForums, Co-PresidentLaurie B. Kirby, Esq. co-produces FestForums NYC and Santa Barbara and Best of the Fests, a B2B conference and awards event for music, film, food and wine festival organizers. The conference addresses how to improve the fan/attendee/talent experience at festivals.
Laurie was the former President and Chief Creative Officer of the IFFS (International Film Festival Summit) and the IMFCON (International Music Festival Conference & Lineup Magazine. She has also managed and done consulting for dozens of film festivals and filmmakers.
Laurie was an attorney for over twenty years and established The Legends Tour, the senior division of the LPGA. She has represented professional athletes, newscasters, musicians, golf properties and nonprofits.
Laurie is a frequent speaker, interviewer and moderator at dozens of festivals and corporate conferences, including IFEA, BizBash, Canadian Music Week, IEG, Event Expo, The Mill Valley Film Festival, Pollstar, The Catalina Island Film Festival, Film Festival Flix, The Napa Valley Film Festival and The Lady's Filmmaker Festival on all aspects of the industry. Additionally, she is often quoted as an industry thought leader in publications such as Variety, Indiewire, Forbes, The Street, AMP and Music Festival Business. She has also been a contributor to Indiewire, Eventbrite & Sonic Bids.
She has served on, and presided over many non-profit boards throughout her career.
She currently resides in Santa Barbara California and has three grown children who continue to make light of her golf swing, snowboarding technique, surfing style and penchant for bling. Her rescue Italian Greyhound does appreciate her however. She also holds the distinction of being the first girl to wear pants to school in 4th grade for which she was sent home. Follow on Twitter: @lauriekirby / @festforums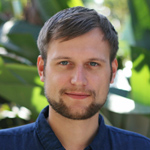 Constantin KöhnckeNative Instruments, Head of Marketing – AmericasConstantin Köhncke heads up the marketing for music technology company Native Instruments in the Americas. After living and working in London and Berlin, Constantin now calls Los Angeles his personal and professional home. With an academic background in media arts, cultural and media management, he found his way to Native Instruments through being an active DJ in Berlin's club scene and doing editorial work at the renowned and now defunct De:Bug magazine. Before joining Native Instruments, Constantin held various positions in the music and media landscape – from producing shows at MTV to leading public relations of Prince's last concert in Berlin. In his current role, Constantin manages Native Instruments' marketing efforts for North and South America, as well as its LA-based iOS program, with a focus on creative strategy, content creation and creating relationships with the creative communities in music and technology. His professional work with producers, performers and technologists has lead him to speak on conferences worldwide, such as SXSW, SF Music Tech and ADE. Follow on Twitter: @dotcon / @ni_news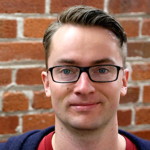 Torsten KolindYouNoodle, CEO & Co-FounderTorsten Kolind is the CEO and co-founder of YouNoodle, a San Francisco-based software platform for global startup programs. YouNoodle powers programs at Cisco, Amazon, and Intel, and is also the engine behind Start-Up Chile. Torsten started his first company at age 16, while attending high school in Denmark. He has an engineering background, and is advisor for a handful of other startups. He has judged entrepreneurship competitions at Stanford, MIT, and Imperial College, and is a guest mentor for Wall Street Journal's The Accelerators Blog. Follow on Twitter: @tkolind / @younoodle
Syd LawrenceWe Make Awesome Sh, CEOSyd runs We Make Awesome Sh, a world renowned award winning creative technology agency working with clients ranging from Facebook to Microsoft, Rolling Stones to One Direction. From Web apps to interactive art installations. In the past few months they've launched a few Messenger bots and are working on a new bot platform. Follow on Twitter: @sydlawrence / @wemakeawesomesh
Tam LeBiz2bot, Produce & Sales LeadTam Le leads sales and product development at Biz2bot, a group of developers who builds and consults clients on chatbot technologies. She also writes about tech on Medium and for Chatbot Magazine. Follow on Twitter: @tammuses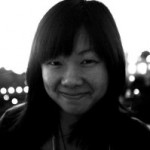 Annie LinLoudr, General CounselAnnie Lin oversees business and legal affairs for Loudr, a company that builds products and services that make it easy for content creators, aggregators, and digital music services to identify publishing rights holders, secure licenses, and administer royalties. As Loudr's attorney, she structures, negotiates, and drafts of all forms of legal documents and business deals, and addresses complex issues relating to digital music rights, music publishing, metadata, intellectual property, and music technology.
Prior to joining Loudr, Annie helped launch and expand The Orchard's rights and licensing business as its creative licensing director. She has also worked in private practice as external counsel for early and mid-stage entertainment, media, and technology companies. A former film music supervisor and touring singer-songwriter, Annie lives in San Francisco. Follow on Twitter: @annielin / @loudr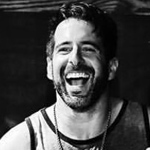 Elmo LovanoJammcard, Founder & CEOElmo Lovano loves musicians. He is a professional musician of 15+ years and is the Founder/CEO of Jammcard, the first verified professional's network for the music community. As a drummer, Elmo has worked with artists such as Skrillex, Christina Perri, Miley Cyrus, and most recently, Juliette Lewis.
Jammcard is the home for some of the top professional musicians and crew in the game, and is solving several inefficiencies that Elmo has seen through his years of being a touring and session player. Jammcard has also made a name for themselves in producing several web series' on musicians and their gigs, gear, passion projects and personalities. The first four being:
-How I Got the Gig
-Scoped
-Gear Goggles
-Drummers in a Drum Room
Follow on Twitter: @elmolovano / @jammcard
David LowryHydric Media, Co-FounderDavid Lowry is the Co-Founder of Hydric Media, the tech studio for the music industry. It's a first class team of designers, developers and music fans based out of NYC and Australia. The team works with the latest in mobile, web and music tech to create amazing apps for some of the top names in the music biz, including: Spotify, CMT, MTV, Sony Music and eMusic. Hyrdic Media is also the name behind the popular music discovery platform Wonder.fm and hip hop app White Label. Follow on Twitter: @lldavedave / @hydricmedia
Will MasonUploadVR, Co-Founder, Editor-in-Chief I have been intrigued by technology since I was very young. I believe in the power of technology to shape our world. In my lifetime there have been two transformative innovations in the communications sphere, the Internet and the advent of smartphones. Virtual Reality is the third and has the power to change the world in ways that no technology ever has. Follow on Twitter: @wbmason
David MaciasThirty Tigers, PresidentDavid Macias is the co-founder and President of Thirty Tigers, an entertainment company that specializes in marketing, distribution and management for independent artists. Clients include Jason Isbell, Lucinda Williams, Patty Griffin, The Avett Brothers, Chase Rice and many others. Macias is also a Grammy-Award winning producer, and the personal manager for Patty Griffin. Follow on Twitter: @ThirtyTigers
Larry MarcusWalden Venture Capital, Managing DirectorLarry Marcus is a Managing Director at Walden Venture Capital, a Sprout Stage™ Investor based in San Francisco and Woodside, CA. Larry's focus is digital media and consumer services. He was named to the 2012 Billboard Power 100 Most Powerful in Music and Billboard Twitter 140 to Follow. He was a Founding Investor in Pandora (NYSE: P) in early 2004 when Walden led the rebirth round to focus the company on launching a consumer-facing service and was a Director from 2004 through its IPO. Larry is a Director at SoundHound, (sound and voice search), BandPage (platform for bands online), Aarki (mobile advertising platform), Boombotix (Ultra-portable speakers), Scientific Revenue (in-app revenue optimization), goTenna (off grid communications), and a Board Observer at MeUndies and TodayTix. Other early stage investments include Jukely, LyricFind, Maestro, LightWave and BounceChat. Prior to venture capital Larry was a leading digital media equity analyst at Deutsche Bank Alex. Brown where he backed Netflix for their initial IPO among other leading game and internet companies. Follow on Twitter: @larrymarcus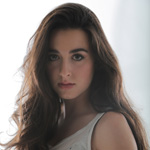 Maxine MarcusThe Ambassadors Company, Founder & CEOMaxine Marcus is a junior in high school at Pinewood in Los Altos Hills. After running a small teen ambassador program for BounceChat for almost a year, Marcus started The Ambassadors Company to fill the demand for the teen perspective.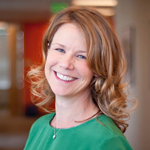 Kathleen McMahonSoundHound Inc., Vice President & General ManagerA mobile industry pioneer, Katie McMahon has been at the forefront of working with emerging technologies and platforms that change the way people interact with connected devices. She drove the global, mass-market adoption of mobile music recognition and is currently responsible for SoundHound Inc.'s consumer business including the launches of the Houndify platform and the Hound voice search and assistant app.
At SoundHound Inc., the Silicon Valley-based company that developed Speech-to-Meaning™ and conversational language interface platform, McMahon is responsible for launching products and scaling the company. Prior to joining the executive team at SoundHound, Katie was Vice President of Business Development at Shazam, where she managed and led the company's mobile strategy, including the Shazam app launch on the iPhone and other strategic distribution and marketing deals that drove global awareness. Prior to Shazam, McMahon was Founder & CEO of Westport Communications Inc., a mobile hardware and software company, based in Tokyo. In 2002, she was recognized as the first western woman to launch a technology company in Japan. Her career in mobile began at Japan Communication Inc., working in the office of the CEO on responsible for projects including IPO preparations and investor relations. She has been named "Top Silicon Valley 50" and "Top 50 Women"by Mobile Entertainment.
Follow McMahon on Twitter: @SoundHound / @HoundApp / @KatieMc___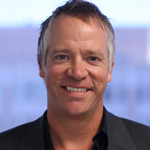 Wade MetzlerSoundExchange, Director of Industry RelationsAs Director of Industry Relations for SoundExchange, Wade Metzler oversees the company's Artist & Industry Relations efforts on the West Coast. Wade possesses over 20 years of creative and business development experience in many facets of the Music and Entertainment Industry, ranging from major music publishers, independent record labels, performance royalties and innovative endeavors.
For the past eight years, Wade focused directly on mobile and digital content licensing, marketing and new media business development worldwide, creating value at the intersection of the music industry with technology, mobile, gaming and digital industries. Before SoundExchange, Wade was engaged in A&R for major music publishers and independent record labels. In 1999, Wade worked as the Senior Director of Repertory and Creative Affairs at the American Society of Composers, Authors & Publishers (ASCAP) and in 2005 Wade was the Head of Content, Licensing, Distribution and Business Development at VeriSign. Follow on Twitter: @SoundExchange
Hany NadaGGV Capital, Managing PartnerHany Nada is co-founder and Managing Partner for GGV Capital. He has worked as a long-term partner with more than 150 companies over the past decade to build companies that can succeed in today's global marketplace.. He is a trusted resource to public and private company CEOs and management teams on global market development, customer introductions and M&A/IPO guidance across US and Asian markets. Hany has also been recognized as a member of the 2012 Venture Capital 100 by Always-On.
Hany made his first investment in China in 2001, and has led the firm's successful investments in Tudou (NASDAQ: TUDO; acquired by Youku), athenahealth (NASDAQ: ATHN), Endeca (acquired by Oracle) Glu Mobile (NASDAQ: GLUU), Kintana (acquired by Mercury Interactive), Turbine (acquired by Time Warner) and Xfire (acquired by Viacom). Currently, he serves on the Board of Directors for Draft Kings, PlayHaven, Vocera Communications (NYSE: VCRA), BandPage, Glu Mobile, and Wild Tangent, and also led the firm's investments in SoundCloud and Houzz where he serves as a Board observer. In addition to actively making investments in the mobile and digital media sectors in the US and China, Hany is responsible for one of the industry's most successful China/US investment teams as well as general oversight of the firm's funds.
Before entering the venture capital business, Hany spent ten years on Wall Street as a top-ranked research analyst at Piper Jaffray focusing on Internet software and infrastructure. Hany is a graduate of the University of Minnesota where he earned a B.S. in economics and a B.A. in political science. Follow on Twitter: @hnada / @ggvcapital
Bobby NallSXSW, Conference Programming Senior SpecialistBobby Nall handles curating and producing Music session programming for SXSW, with a focus on emerging tech, VR/AR, and fun with big data. RIYL: punk rock, silly tattoos, and dangerous hot sauce. Follow on Twitter: @pickaxebobby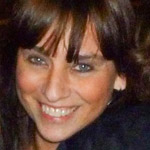 Melissa O'BrienSXSW, Conference ManagerMelissa O'Brien heads up the Music conference programming team at SXSW.
Scott OlechowskiPlex, Chief Product Officer & Co-FounderScott Olechowski is Chief Product Officer and Co-founder of Plex. He is responsible for driving the product strategy, product management and business development for Plex's suite of personal media software and services.
Over the past fifteen years, Scott has applied his entrepreneurial know-how and spirit to a number of software & Internet focused start-ups. His professional experience includes executive positions in product strategy, business development, marketing, and international sales for a number of established brands such as Cisco, PostX and IronPort. He is an expert in cryptography with six issued encryption and authentication patents, and was a technical and thought leader in Cisco's global threat intelligence operations. Fresh out of college, he co-founded a video software company that pioneered the synchronization of video testimony and official transcripts, which dramatically improved conviction rates for trial lawyers.
Scott holds degrees in both Marketing and Management from DePaul University. Follow on Twitter: @plex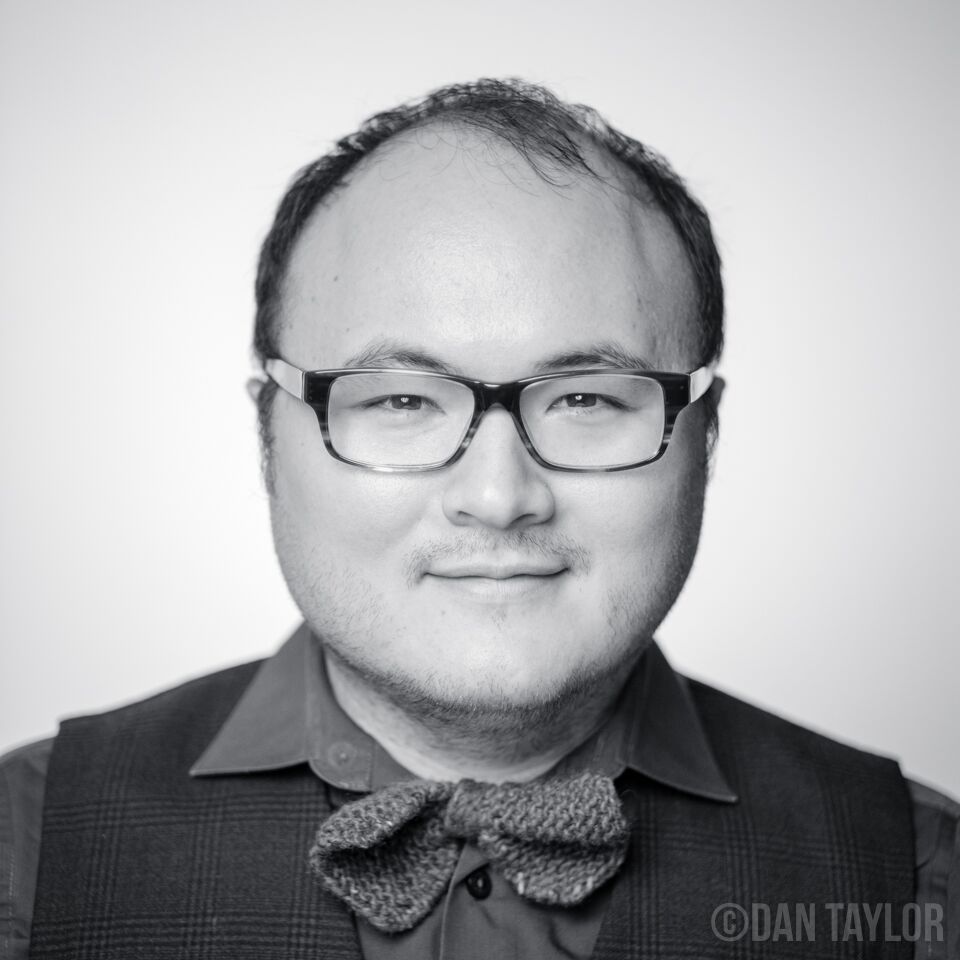 Ben ParrAuthorBen Parr is the author of the best-selling book Captivology: The Science of Capturing People's Attention–named the top marketing book of 2015 by Strategy+Business Magazine and Small Business Trends. He is Co-Founder and CMO of Octane AI, the easiest way to create a powerful chatbot. He sits on the advisory boards of Lufthansa Airlines, Rebelmouse, AngelHack, UploadVR, LeadIQ, DropIn, and Ustream (acquired by IBM). He is also the co-host of Oversubscribed with Jason L. Baptiste and Ben Parr, a weekly podcast on tech and media. He is a member of the Forbes 30 Under 30.
Claire ParrLive in the Vineyard, Co-FounderClaire Parr is a 30 year veteran of the music industry. She previously held Vice President positions with Curb Records, Geffen Records and Enigma Records working with promotion, A&R and marketing and has consulted many of the top record labels on artist promotion & marketing for talent such as Ariana Grande, Lukas Graham, Coldplay, Jason Mraz, Lenny Kravitz and more. She currently continues working as a promotional and marketing consultant with her firm, The Navigator Company and also co-founded the popular Napa private festival, Live In The Vineyard. She has corporate relationships with Southwest Airlines, Starwood, Sutter Home, Stella Artois, Microsoft and more helping to create brand channels for developing and established artists. She is working on the integration of emerging technology with music and lifestyle marketing. She divides her time between Napa and Dallas, Texas. She also co-owns Yountville Live, and has been the talent booker for the popular Robert Mondavi Summer Concert Series for the past 5 years. Her 18 year old son is starting as a freshman at University of Washington/Seattle, and is also an emerging musical talent having scored music in a Nokia 360 pilot film recently. Follow on Twitter: @claireparr
Piper PayneThe Recording Academy, Coast Mastering, Mastering EngineerPiper Payne is a Mastering Engineer at Coast Mastering, Northern California's premier mastering facility, where she works on albums for independent artists and major labels. She is the President of the San Francisco Chapter of the Recording Academy and serves on the P&E Wing Steering Committee and the P&E Wing Advisory Council. She is also on the committee of the AES SF Chapter and an active member of the Women's Audio Mission. Piper is an audio professor and guest lectures often about mastering and recording.
Piper has mastered music for many artists, including Madame Gandhi, Sioux City Kid, Fritz Montana, Beautiful Machines, Battlehooch, Headlander (video game), Emily Afton, Psychic Twin, Alexis Harte, Deer Park Avenue, Tumbleweed Wanderers, Abbot Kinney, American Lions, Alta View, Bed., Stalin, Travis Hayes, Vela Eyes, Higuera, Hundredth, New Diplomat, Brendan McCreary, Crashing Hotels, D Edward, Eagle Wolf Snake, Moetar, Bad Form, Gardens, The Boys After, Sabertooth Zombie, Mars Today, Makeunder, MC Rai, Owl Paws, Gay Paris, Real Numbers, Shawna Virago. Follow on Twitter: @sfmastering / @coastmastering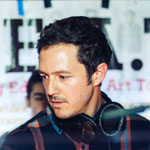 Nico PerezMixcloud, Co-FounderNico Perez is Co-founder of Mixcloud – an award winning Internet radio company based in London, UK.
After hosting a college radio show at Cambridge University, he started Mixcloud to help people find great DJs and curators online. He recognised the need to re-think traditional radio and Podcasting, and develop a new solution for the "socially networked" generation.
Today the service is growing fast and powers radio shows for David Byrne, Moby, Jazzy Jeff and many more. Follow on Twitter: @nicoperez / @mixcloud
Adrian PerryCovington & Burling LLP, Special CounselClients in a variety of industries engage Adrian Perry in matters relating to the licensing, acquisition, development, sale, use, and commercial exploitation of intellectual property, technology and data. Adrian has particular expertise advising clients with respect to content licensing and distribution issues, including through digital and mobile platforms, and advising clients in sports, entertainment and media with respect to their technology transactions. A musician who has toured internationally, Adrian brings to his legal practice significant experience in the entertainment and media industries. He has licensed his music for film and television, worked as an A&R consultant for a major record label for several years, and has experience in television production, spending two years working for a late night network comedy show. In addition to stand-alone intellectual property and technology transactions, Adrian has advised clients on the intellectual property, privacy and technology aspects of private equity, M&A, joint venture, financing, and other corporate transactions. Adrian is also a certified information privacy professional (CIPP/US). Follow on Twitter: @adrianjperry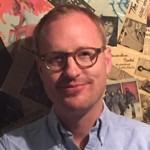 David Porter8tracks, Founder & CEODavid Porter is the CEO and founder of 8tracks, a crowd-curated internet radio platform. 8tracks provides a way to connect people through music and explore music through people. According to comScore, 8tracks is the #3 internet radio service among those aged 18-24. David wrote the plan for 8tracks during business school at Berkeley, informed in part by the DJ scene in London in the late 90s. Until 2006, David helped lead Live365, a pioneer in internet radio. Follow on Twitter: @davidporter / @8tracks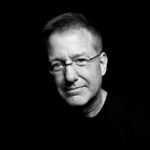 Tim QuirkFreeform Development, CEOTim Quirk, Founder and CEO of Freeform, has spent the past 15 years helping build groundbreaking digital music services. He was part of the initial team at listen.com that launched Rhapsody, the first on demand music subscription service, in 2001, and was most recently Head of Global Content Programming for Google Play. He spent much of the 80's and 90's as the singer and lyricist for Too Much Joy. Follow on Twitter: @tbquirk / @freeformdev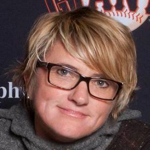 Renee RichardsonBlue Bear School of Music, Director of DevelopmentRenee Richardson is best known as a familiar voice on Bay Area radio, she was the morning host on KFOG FM for 17 years and she was the host and producer of the daily entertainment feature "What's Going On" on KGO AM for the past 5 years. In March (2016) Renee and 25 other Cumulus employees were laid off, due to "format change." Today, Renee is using her place in the music community to help in the growth at the legendary Blue Bear School of Music, the original school of rock! Follow on Twitter: @RenadioSF / @BlueBearMusic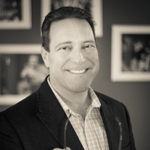 David RingDavid Ring MediaDavid has 20+ years of experience in media industry deal making and providing guidance on global, cross platform content and media licensing. As a successful advisor at David Ring Media, LLC, David provides digital business strategy and legal advice for high growth companies including online video and audio, cloud-based digital entertainment ecosystems, interactive experiences, machine learning, back office systems, and other digital media technologies.
Prior to David Ring Media, David served as Executive Vice President, Business & Legal Affairs, in Universal Music Group's Global Digital Business where he was an industry leading, creative digital media executive. David started as an Associate Director and was promoted through multiple positions. He worked closely and successfully with hundreds of technology companies on digital initiatives — from initial product conception to ongoing operations and customer growth. With extensive expertise in deal making, strategy, radio, mobile, online, OTT video, MCN's and UGC, David and his team's collective efforts at UMG produced outsized and outstanding results every single year.
David guided UMG's digital transactions and developed strategic relationships across a broad spectrum of leading technology, media, and entertainment companies including Apple, Google, YouTube, Amazon, Spotify, Fox, AT&T, Verizon, Microsoft, Yahoo, Disney, Sony Music, Warner Music Group and many others. David was instrumental in creating new businesses and business models, developing new products, and executing innovative precedent setting deals with hundreds of companies around the world. With David's leadership and vision, and together with UMG's talented roster of artists and writers, David and his team generated more than 10 Billion dollars in revenue. Follow on Twitter: @Ringster
Benji RogersPledgeMusic, President & FounderBenji Rogers is an independent musician from London who has been making his own records since 1999. In 2009, Benji founded PledgeMusic, the leading international direct-to-fan platform offering artists a unique way to engage their fans in the music making process while interacting with a global audience of music super fans, resulting in chart topping albums worldwide. In 2013, Benji was recognized on Billboard's 40 Under 40 Power Players list and in 2014 at the MUSEXPO International Music Awards, he won Digital Executive of the Year. Follow on Twitter: @BenjiKRogers / @PledgeMusic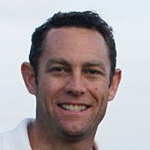 Scott RyanGracenote, VP MusicScott is Vice President, Music at Gracenote responsible for growing the company's core music business as well as working directly with Product and Engineering teams to develop music solutions for major media and entertainment companies. He brings deep audio and music industry expertise as well as strong data chops back to Gracenote where he did his first stint from 2006 to 2012.
Prior to rejoining Gracenote, Scott served as Senior Vice President of Business at Watchwith, a digital advertising and metadata platform for premium video content. Before that, he was Vice President of Sales at The Echo Nest, the industry-leading music discovery platform and intelligence company acquired by Spotify in 2014.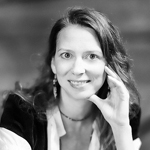 Jacqueline SabecKing, Holmes, Paterno & Soriano, LLP, PartnerJacqueline is a partner of King, Holmes, Paterno & Soriano and manages the firm's San Francisco office. Ms. Sabec's practice emphasizes the unique issues relevant to legacy artists such as the Grateful Dead, Kurt Cobain, Huey Lewis, Journey and songwriters and producers such as Poo Bear and Andrew Gold. Ms. Sabec speaks about protecting artist's rights, promoting art and culture, and ethics.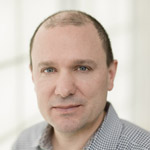 Steve SavocaSteve Savoca most recently served as Vice President, Content at Spotify where he was an early stage hire to oversee the global rights holder relations teams. In this role Steve managed Spotify's day-to- day relationships with record labels, directed all music content across the service, and led artist marketing and promotional activities.
Steve has worked in the music industry for over 20 years with a focus on innovating in the digital space. Prior to his role at Spotify, Steve served as Global Head of Digital for Domino Recording Co where he was tasked with securing licenses for the label's renowned catalogue with leaders and innovators in the digital market.
Steve has also held senior digital roles at the Warner Music imprint Sire Records, where he started the new media department, and at Zomba Label Group. While at Zomba, Steve developed digital and mobile marketing campaigns for Justin Timberlake, Britney Spears, R. Kelly, Chris Brown and many others.
Steve has held seats on the Board of Directors of both Merlin Network and the Music Business Association. He also had the honor of making Billboard's Digital Power Players List in 2015.
Steve is an accomplished musician in his own right and played drums for a London- based band in the 90s. His pursuit of rock stardom ended in '93 following a tour with Radiohead, and a job opportunity from legendary A&R-man, Seymour Stein. Follow on Twitter: @britenation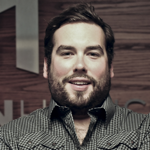 Jake SchneiderMadison House, Partner, Agent & Director of Agency DevelopmentAt 33, Jake serves as a Partner and Director of Agency Development at Madison House, in addition to booking well-known touring acts including BASSNECTAR, Lotus, Beats Antique, Paper Diamond, Black Tiger Sex Machine, Keys N Krates, Break Science, Illenium, and many more. Follow Jake on Twitter: @piddonkadonk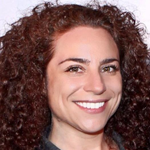 Asya SheinFusicology, Publisher & Online MarketerAsya Shein is the Founder and Publisher of Fusicology.com, the source for progressive soul music & culture since 2003; A hub for new music, artists and content for the urban alternative movement.
Asya began as a rave event promoter at the age of 15 in Toronto, became a nightclub and afterhour music promoter and booker in Detroit at 17 and assistant booking agent to various dance music DJs while attending Wayne State University. She then got hired by a handful of independent record labels to assist with PR & marketing.
In 1999, at 21, Miss Shein started her own DJ agency, booking various iconic hip hop, soul and house music artists in North America, Japan and Europe. In 2003 Asya founded Fusicology and the rest is Her-Story 🙂
The site, newsletters and app provide event listings and lifestyle marketing now to over 20 markets along with viral promotion. Shein describes herself as an "cultural curator, community builder and lover of soulful music, branding & technology." Follow on Twitter: @azboogie / @fusicology
Jeremy SirotaWarner Music Group, SVP, Head of Business & Legal AffairsJeremy Sirota is Senior Vice President, Head of Business & Legal Affairs, for WEA, the distribution and artist & label services arms of Warner Music Group, and ADA, its independent music services division.
In this dual role, Jeremy helps set both companies' strategies, and identifies and negotiates new deals with technology companies, manufacturers, vendors, and digital retailers. Jeremy joined Warner Music Group in 2009, and began his legal career in private practice at Morrison & Foerster, a large multinational law firm. At the law firm, Jeremy focused on all aspects of intellectual property law, with a particular focus on software licensing, content deals, and outsourcing.
Jeremy earned his J.D. from UC Hastings College of the Law, and a B.A. in Political Science from University of California, Berkeley. Jeremy is originally from Los Angeles, but currently resides in New York City. His favorite album is The Strokes' "Is This It" and his first concert was Peter Gabriel's 1992 US tour.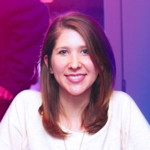 Patti SilvermanSF MusicTech Summit, AdvisorPatti Silverman has spent the last 9+ years in the space where music and technology converge. While at Columbia Records in NYC, she developed a reputation as an early proponent of music tech. To run marketing campaigns for artists including Adele, Band of Horses, and Passion Pit, Patti scouted innovative products and breakthrough technologies.
This interest in the "future of music" brought Patti to SF, where she joined the SF MusicTech Summit as Communications Director. In her role, Patti became a master connector, supporting innovation in the music industry by bridging relationships between tech, artists and labels. She continues to work with the community as an Advisor.
Taking her dedication to innovation a step further, Patti now works directly in tech with clients including 10x Management and Hydric Media.
She was named one of the "30 Top SF Twitter Users to Follow" and can be found onstage speaking at tech events and judging startup competitions. Follow on Twitter: @silvermansays.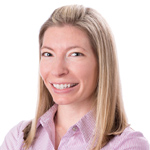 Laura SilviaEdison Research, Director of Research and TechnologyLaura Silvia is Edison Research's Director of Research and Technology, and has been with the company since 2003. During her tenure at Edison, she has pioneered the use of various online and mobile techniques to create research instruments that produce quality data for clients across the globe. She oversees Edison's research projects that use the latest methodologies, and she ensures that each project is presented clearly and logically in the online and mobile environment. Additionally, Silvia manages Edison's internal business technology, maintaining current systems and procuring new solutions for better collaboration and communication with colleagues and clients around the world. She is also one of Edison's Research Moms, a group of experienced researchers with a specialization in understanding today's moms. Silvia is a graduate of The College of the Holy Cross. Follow on Twitter: @edisonresearch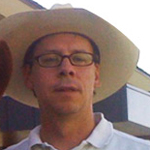 Dr. Jeffrey C. SmithSmule, CEO & Co-FounderJeff started his career as a software engineer at IBM's Scientific Research Center in Palo Alto, and after writing software for several companies, eventually cofounded a consumer business in electronic publishing that he sold to Novell/WordPerfect. Jeff took his second company public on the Nasdaq ('TMWD'), which he grew from inception to several thousand enterprise customers. Jeff's third company, which he co-founded and where he assumed a non-operating role as a board member, was acquired by Google/Android. Jeff co-founded Smule while pursuing a Ph.D. in Computer Music at Stanford and serves as the CEO and Chairman of the Board. He recently completed his Ph.D., "Correlation analyses of encoded music performance", where he documented cultural differences of music performance interpretation. Jeff previously received a B.S. in Computer Science at Stanford University. He has coauthored sixteen patents. Follow on Twitter: @smule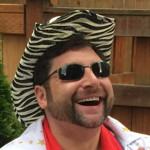 Dan SteinbergEmporium Presents, Concert PromoterDAN "STEINY" STEINBERG, co-founder of Emporium Presents, started producing club shows at the Mercury Café in Denver at age sixteen. After graduating high school in 1993, Dan joined 2B Announced Presents as a talent buyer. After college Dan relocated to Seattle at the tail end of 2002 promoting under the name Dan Steinberg Presents, later re-branded as Square Peg Concerts in October 2004, producing live events all over the country. Dan was nominated as Independent Promoter of the Year in 2003, 2010, 2012 and 2013 by Pollstar and was a member of the Concert Industry Consortium Panels in 2002 and 2004 as well as moderated some legendary panels at Pollstar Live in 2010 and 2011, SxSW 2010 and 2013 IAVM 2010 and 2011, Billboard Tour in 2010 and 2011, as well as CMW in 2011 and 2012 known for treating the panelist to Patron and Donuts, yeah never know what the Jew will do. Square Peg Concerts promoters all forms of live Entertainment, this past year highlights includes shows Comic Kathy Griffin, Jason Mraz, Straight No Chaser, Kris Kristofferson w/ Merle Haggard, Daniel Tosh, Atmosphere, Indigo Girls, Trailer Park Boys, Yo Gabba Gabba, John Prine, The Avett Brothers, Dream Theatre, Eric Church and Cheech and Chong. Follow on Twitter: @TheJew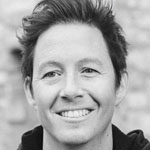 Russell WardThe Confluence, OwnerA serial entrepreneur, Russell started The Confluence years ago before "digital" and "publicity" were a unified concept. Bringing the two together, Russell has led countless successful campaigns across a wide spectrum of industries and mediums. He builds valuable relationships with press, artists, brands and tastemakers. Russell has been the publicist and/or filmmaker for Coachella, Lightning in a Bottle, Shambhala, Envision, Decibel, The Great Convergence, Symbiosis and engaged national campaigns at EDC and SXSW. Currently, Russell leads campaign strategy, business development, and production. He has led a course on tastemaker marketing at General Assembly in Santa Monica, CA and been profiled by LA Weekly, Millennial Magazine and NBC LA as a pioneer of digital content strategy. Russell graduated from the Leeds School of Business at the University of Colorado @ Boulder with a BA in Marketing and an emphasis in entrepreneurship.
Joe WetzelKing & Spalding LLP, PartnerJoe Wetzel is a partner at King & Spalding with over a decade of experience counseling and litigating cutting-edge issues at the intersection of music and technology for clients like Google, iHeartMedia, Netflix, and Pandora. He has been recognized repeatedly as a rising star in his field. Joe's recent work has placed him in the midst of the ongoing dispute between music publishers, performing rights organizations, and the Department of Justice regarding the interpretation of the ASCAP and BMI consent decrees.
Joyce WilliamsGearLaunch, VP Licensing & Business DevelopmentJoyce Williams is GearLaunch's VP of Licensing and Business Development. With over 15 years of experience as an accomplished business development executive and music industry leader, she has worked with many groundbreaking startups, major and independent record labels, and iconic brands to maximize value in the print-on-demand e-commerce space.
Her career began in Sales and Marketing at a premier independent record label, Six Degrees Records. She then went on to found MIN Entertainment, a boutique artist management firm that represented international touring artists such as Scissors for Lefty, Kid Beyond, Von Iva, Forro in the Dark and others. As San Francisco's music space quickly adopted new technologies, Joyce found her groove leading licensing efforts at Zazzle because she saw huge potential in the print-on-demand merchandise space and knew she had to get the music and entertainment sectors involved.
Today at GearLaunch, Joyce helps brands and artists connect directly to their growing fan base by equipping them with a superior merchandise solution. Artists and brands can fully go to market in this evolving landscape without risky investments or skimping on quality. Simultaneously, Joyce bridges her interest in the evolving cannabis market as Co-Chair of the Sonoma County chapter for Women Grow. Follow on Twitter: @joycewill4u

Brian ZiskSF MusicTech Summit, Executive ProducerBrian Zisk is a serial entrepreneur specializing in digital media, web broadcasting and distribution technologies. He is a founder of BuzzMakers, Inc., which produces the SF MusicTech Summit and the Future of Money & Technology Summit. He is a co-founder of the SF MusicTech Fund. Additionally, Brian is a Co-Founder and Technologies Director of the Future of Music Coalition and a Board Member and/or Strategic Advisor for a wide variety of tech companies and non-profits. Brian was previously a founder of The Green Witch Internet Radio which was sold to CMGI (NASDAQ: CMGI) at the turn of the millennium. He is active in many influential computer-mediated forums, is quoted and published extensively in the media, frequently appears on panels and at industry events domestically and abroad, and is an expert at frenzy whipping, brand awareness, and in creating new business models. He is married to Shoshana Zisk. Follow Brian on Twitter: @zisk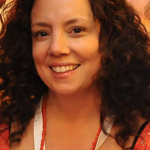 Shoshana ZiskSF Music Tech, Co ProducerShoshana Zisk is the co-producer of the SF MusicTech Summit. She is also an entertainment lawyer with a wide range of experience in the music industry. Her experiences includes Interim Chief Operating Officer for In Ticketing, Business & Legal Affairs for George Clinton and his musical groups Parliament, Funkadelic and The P-Funk Allstars, and General Manager of Clinton's independent record label The C Kunspyruzy. Her previous positions include Business & Legal Affairs at BMG U.S. Latin, the Copyright Department at Motown, and A&R Administration for Island Records. Shoshana is currently the CEO of Kiddie Village, which creates award-winning childrens videos and music. She is a member of the California, New York, and Florida Bars. She earned a bachelor degree in Classical Piano Performance and Juris Doctorate (cum Laude) from the University of Miami. Shoshana was recently the Musical Director for "Rent" (the musical) in San Francisco, CA & Hollywood, California. Follow Shoshana on Twitter: @shoshana / @sfmusictech
2016 Sponsors
Below are the incredible sponsors of the 2016 SF MusicTech Summit.


LyricFind is the world's leader in licensed lyrics with 100+ clients worldwide including Google, YouTube, Amazon, Pandora, Deezer, Microsoft, Shazam, SoundHound, The Recording Academy, Billboard and many others. LyricFind licenses from over 4,000 music publishers, including all the majors: Universal Music Publishing Group, Sony/ATV, Warner/Chappell Music Publishing and Kobalt. It has built a quality-controlled, vetted database of lyrics available for licensing and synchronized technology in 100 countries. Behind the scenes, LyricFind tracks, reports, and pays royalties to publishers on a song-by-song and territory-by-territory basis.


Gracenote lives and breathes music. Our industry standard music recognition technology and metadata on more than 200 million tracks help music fans around the world identify, discover and connect with the songs and artists they love.


GearLaunch provides merchants with software that allows them to build and run online storefronts, and also manages production, logistics and customer service for all products sold. GearLaunch is the only e-commerce software provider to cover the entire value chain, enabling marketers to focus on marketing.

SOCAN is a member-based organization that represents the Canadian performing rights of more than four-million Canadian and international music creators and publishers. SOCAN is proud to play a leading role in supporting the long-term success of its more than 135,000 Canadian members, and the Canadian music ecosystem overall. SOCAN licenses more than 130,000 businesses in Canada, and distributes royalties to its members and music rights organizations around the world. SOCAN also distributes royalties to its members for the use of their music internationally in collaboration with its peer societies. www.socan.ca

Core Rights is building music licensing for the next century. The company's Music Licensing Exchange (MLX) is an integrated, direct licensing digital marketplace that serves licensors, rights holders, and music suppliers alike. Intelligence comes from emerging technologies and patent-pending solutions, offering a simple, easy to use platform for moving music rights management firmly into the digital age.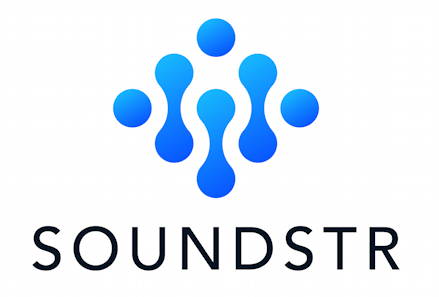 Soundstr uses music recognition technology to identify the music performed in real world businesses and offers new advertising opportunities to concert venues.
Soundstr was founded by musicians with the mission of putting more money into the pockets of songwriters, artists and the businesses alike.

Hi. We're TiVo.
We're always innovating to create the ultimate entertainment experience. We touch the lives of binge-watching, music-loving, entertainment fanatics every day by delivering beautiful user experiences and enabling the world's leading media and entertainment providers to nurture more meaningful relationships with their audiences.
Our technology inventions run deep – from the creation of the interactive program guide to the DVR – and we continue to revolutionize how people find content in a chaotic, fragmented media landscape. It's this "content chaos" and insatiable demand for media and entertainment that keep us inspired – to create products and licensable technology that ultimately enable people to find and enjoy the TV, movies and music they love.
Through innovation, design, audience insights and customer dedication, we're not only creating the next generation of entertainment. We're creating the next generation of TiVo.


Wilson Sonsini Goodrich & Rosati is the premier legal advisor to technology, life sciences, and growth enterprises worldwide. For more than 50 years, the firm has offered a broad range of services and legal disciplines focused on serving the principal challenges faced by the management and boards of directors of business enterprises. WSGR is nationally recognized as a leader in corporate governance and finance, M&A, private equity, securities litigation, employment law, intellectual property, and antitrust, among many other areas of law, and has 13 offices in technology, business, and regulatory hubs worldwide. For more information, please visit www.wsgr.com.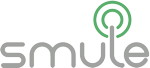 Smule's mission is to connect the world through music. We create social music-making experiences for everyone. We love music and believe that everyone is inherently creative. Our dream is to bring people from all over the world together to share in the joy of creating music, with a little help from the magic of technology. The result is a network of musicians using our apps that is 25+ million people strong. We're the #1 developer of music-based mobile applications including Sing!, Magic Piano, Guitar and more.


SoundExchange is the nonprofit organization at the center of digital music, developing solutions to benefit the entire music industry. The organization collects and distributes digital royalties on behalf of more than 130,000 recording artists and master rights owners accounts. To date, SoundExchange has paid out approximately $3.5 billion in royalties.

SESAC Holdings is the only U.S.-based Music Rights Organization that administers public performance, mechanical, synchronization and other rights. SESAC Holdings is unique in its ability to offer singular licenses for the works of its affiliated writers and publishers that aggregate both performance and mechanical rights in order to drive greater efficiency in licensing for music users, as well as enhanced value for music creators and publishers. SESAC Holdings' subsidiaries SESAC Performing Rights, Rumblefish and the Harry Fox Agency (HFA) are some of the most well-known companies in music licensing and administration.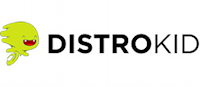 DistroKid is the easiest way for musicians to get music into iTunes, Spotify, Amazon, Google Play, and more.
Upload as much as you want, keep 100% of your royalties.


Plex organizes your entire media collection—your movies, TV Shows, home videos, photos, and music—so you can quickly find and stream what you want to any device, any time. Platforms include Macs, PCs, smartphones, tablets, Xbox and PlayStation gaming consoles, Smart TVs, Roku, Chromecast, Apple TV, Amazon Fire, Nvidia Shield, and more.

StubHub is the world's largest ticket marketplace, enabling fans the choice to buy and sell tickets to tens of thousands of sports, concert, theater and other live entertainment events on desktop, tablet or mobile, as well as the ability to discover local live music through its iOS app StubHub Music.


Ticketfly, a subsidiary of Pandora, is a technology company reimagining the live event experience for promoters and fans. Its powerful ticketing, digital marketing, and analytics software helps promoters sell more tickets and streamline operations, while its consumer tools make it easy for fans to find and purchase tickets to great events across North America. Since 2008, more than 1,200 leading venues and promoters have partnered with Ticketfly, including Merriweather Post Pavilion, Bowery Ballroom, the Brooklyn Bowl, Central Park SummerStage, Pitchfork Music Festival, and The Troubadour. In 2015, Ticketfly was named one of Fast Company's "Most Innovative Companies in Music."

GigSalad is the largest and most diverse marketplace for booking bands, performers, speakers and services for events, parties, and productions of all types and sizes. With millions of users across the U.S. and Canada, we connect event hosts and party planners with over 80,000 talented professionals for hire, making it simple to search and book the perfect talent that your event just can't go without. Book something awesome with GigSalad.


Celebrating more than 130 years of service, King & Spalding is an international law firm that represents a broad array of clients, including half of the Fortune Global 100, with 900 lawyers in 18 offices in the United States, Europe, the Middle East and Asia. The firm has handled matters in over 160 countries on six continents and is consistently recognized for the results it obtains, uncompromising commitment to quality, and dedication to understanding the business and culture of its clients.


Covington & Burling has deep expertise in content and technology transactions as well as venture capital and general corporate advisory work — for emerging companies and established companies alike, including in all aspects of the modern music space: new media licensing and distribution, data commercialization, technology development and services, corporate formation, venture capital financings, joint ventures, and commercial partnerships and branding. Adrian is a commercial tech/IP transactions attorney with a long track record in the music industry, as a musician, A&R person and attorney. Joe is a corporate attorney with significant experience working with both start-ups in the music space and with major artists in their corporate ventures.

Greenberg Glusker is a premier full-service law firm based in Los Angeles providing strategic legal and business counsel to clients worldwide. Companies of all sizes and industries utilize the firm's experienced professionals focusing on bankruptcy, corporate, employment, entertainment, environmental, intellectual property, litigation, real estate, technology, taxation and trusts and estates.


Pandora is the world's most powerful music discovery platform – a place where artists find their fans and listeners find music they love. We are driven by a single purpose: unleashing the infinite power of music by connecting artists and fans, whether through earbuds, car speakers, live on stage or anywhere fans want to experience it. Our team of highly trained musicologists analyze hundreds of attributes for each recording which powers our proprietary Music Genome Project®, delivering billions of hours of personalized music tailored to the tastes of each music listener, full of discovery, making artist/fan connections at unprecedented scale. Founded by musicians, Pandora empowers artists with valuable data and tools to help grow their careers and connect with their fans. www.pandora.com


Loudr builds products and services that help content creators, aggregators, and music services identify rights holders, secure mechanical licenses, and pay royalties to music publishers. Powered by technology that parses publishing metadata and matches sounds recordings to compositions, Loudr makes it easy for builders and creators to secure music rights clearance and report royalties at scale. www.loudr.fm

Specializing in processing, enrichment and harmonization of music metadata, BLITZR provides music services & digital media with smart data & B2B solutions.​
Our mission: Unifying music via (meta)data interoperability
Our weapon : The building of the world's largest music database:
50M tracks
4M artists
6M albums
1300 music genres
600K multilingual biographies
5,5M pics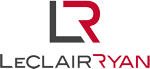 As a trusted advisor, LeClairRyan provides business counsel and client representation in corporate law and litigation. In this role, the firm applies its knowledge, insight and skill to help clients achieve their business objectives while managing and minimizing their legal risks, difficulties and expenses. With offices in California, Colorado, Connecticut, Georgia, Maryland, Massachusetts, Michigan, Nevada, New Jersey, New York, Pennsylvania, Texas, Virginia and Washington, D.C., the firm has approximately 380 attorneys representing a wide variety of clients throughout the nation.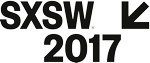 The South by Southwest® (SXSW®) Conferences & Festivals offer the unique convergence of original music, independent films, and emerging technologies. Fostering creative and professional growth alike, SXSW® is the premier destination for discovery.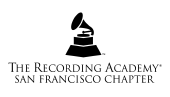 Established in 1957, The Recording Academy is an organization of musicians, songwriters, producers, engineers and recording professionals that is dedicated to improving the cultural condition and quality of life for music and its makers. Internationally known for the GRAMMY Awards — the preeminent peer-recognized award for musical excellence and the most credible brand in music — The Recording Academy is responsible for groundbreaking professional development, cultural enrichment, advocacy, education and human services programs. The Academy continues to focus on its mission of recognizing musical excellence, advocating for the well-being of music makers and ensuring music remains an indelible part of our culture. For more information about The Academy, please visit www.grammy.com.

Berklee Online is the online continuing education division of Berklee College of Music, delivering access to Berklee's acclaimed curriculum from anywhere in the world. Berklee Online's award-winning online courses, multi-course certificate programs, degree programs are accredited and taught by the college's world-renowned faculty, providing lifelong learning opportunities to people interested in music and working in the music industry.


Walden Venture Capital targets Sprout Stage™ investments. We seek products or services with mass-market potential and powerful underlying technologies taking active supporting roles typically as first institutional investors. Our target sectors are digital media and cloud services for consumers and enterprise. We care deeply about Founders and Management and work diligently to help manifest their vision. Our portfolio includes leaders in music, mobile, internet media and breakthrough cloud services.


SoundHound is revolutionizing the way people interact with mobile devices by delivering innovative technologies and compelling user experiences in sound recognition, at home, at work, at play and on the go. SoundHound's applications, SoundHound and Hound, are powered by the company's breakthrough Sound2Sound technology. Sound2Sound has resulted in numerous breakthroughs including the world's fastest music recognition, the world's only viable singing and humming search, instant-response large scale speech recognition systems, and large scale lyrics alignment.


Thrillcall, through its website, 2016 Appy Award Winning mobile app and now its Apple TV app, keeps its users in the know with up to the minute concert information and ticket options. Thrillcall users can connect their social media and music streaming services so they can receive show alerts for the bands they listen to and like. As special offers to its users, Thrillcall works directly with artists, promoters and venues to create ticket giveaways, unique ticket purchase packages (such as show entry w/ a meet & greet) and RSVP opportunities (for example, skip the line). Thrillcall has been sited by those in the industry of having the best balance of breadth of information and accuracy.


Musimap is a B2B cognitive technologies company that revolutionizes music/media/products personalized recommendation thanks to its humanized algorithm. Musimap is built upon a proprietary neural music network encompassing 5B+ data points, 3B+ relations, 50M+ tracks, 4.3M artists – the largest emotion-sensitive music database worldwide.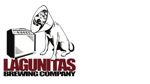 The Lagunitas Brewing Co. was not so much an act of ordinary 'foundling' as it was willed into being by the unspoken desire of supportive beer-lovers in Northern California after which they continued to nurture their creation and urged us forward to fulfill the unifying needs of that same beer-loving diaspora from coast to coast and beyond. It is good to have friends!


RightRound was created out of the successful Internet services delivered at SXSW including attendee WiFi, video streaming, and event production since 2005. Internet technology has an increasing role in events of all kinds. RightRound is the effort to provide the successful solutions that have been used at SXSW, SF MusicTech Summit, and others.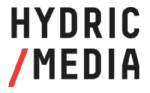 Hydric Media is the apps studio for the music industry, based in Brisbane, Australia and New York City. Hydric works with top players in the music space, including Spotify, MTV, CMT, Sony Music and eMusic, and is the name behind the popular music discovery platform Wonder.fm and hip hop app White Label.

YouNoodle is a growing global network for startups and an end-to-end digital platform used by some of the biggest brands, universities, governments and more, to create, manage, and judge startup competitions. YouNoodle has created a global talent network of over 100,000 startups across more than 600 competitions and has become a premier resource for expanding access to the best ideas and brightest talent across the globe.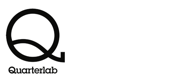 Quarterlab is a video strategy consultancy and specialized video network. We help brands and creators build channels, create content programming strategies, and use best practices to help their content get discovered by as many people as possible. We also work with larger media companies and intellectual property holders to make sure they are monetizing their content as effectively as possible on video platforms. Clients include Lil Wayne, Kill Rock Stars, Run The Jewels, Nicki Minaj, Rap Grid, & many more.


Founded in 1997, ABB Records is an Oakland-based record company that provides music distribution, marketing, management and consulting services for artists and labels. ABB's roster has included Dilated Peoples (Capitol), Little Brother (Atlantic), Defari (Tommy Boy), Planet Asia (Interscope) and The Sound Providers (Quarternote) and many others.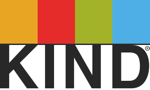 There's healthy. There's tasty. Then there's healthy and tasty. At KIND, we believe you deserve both—we call it our brAND philosophy. That's why you'll find all of our snacks are pretty much the nirvana of healthful tastiness. What began with just 8 bar varieties in 2004 has grown to over 22 bars and 6 Healthy Grains snackable clusters, and a multitude of new recipes being perfected and refined to our standards in the KIND kitchen. So whether your snacking style is choosy or adventurous (or a little bit of both), here's something to celebrate: we'll always be thinking up new ways to delight your taste buds and keep your body happy.


Hypebot.com is a leading music industry and technology news blog, published by Bruce Houghton. Founded in 2005, daily readership has since grown to a worldwide audience of thousands music industry professionals every day.

Fusicology.com is a multifaceted website media entity, promoting progressive music culture through event listings and relevant content with sustained presence in all major and many secondary markets in the US and Canada as well as our planned future expansion in other relevant cities overseas.

FestForums℠ NYC & Santa Barbara are interactive conferences and networking events for music, film, food + beverage festival organizers. Addressing cutting-edge technology, talent, ticketing, scheduling, merchandising, operations, sustainability, charitable work, innovation and safety, FestForums℠ bring together festivals and events of all sizes for collaboration and professional development.

Social Media Club hosts conversations that explore key issues facing our society as technologies transform the way we connect, communicate, collaborate and relate to each other.


Established in San Francisco in 1993, Noise Pop is the leading independent music festival in the Bay Area. Over the last 21 years Noise Pop has provided exposure to some of the top emerging artists, many of who have gone on to widespread acclaim, including The White Stripes, Modest Mouse, Death Cab for Cutie, The Flaming Lips, The Shins, Fleet Foxes, Bright Eyes and Yoko Ono. In 2006, Noise Pop began expanding the scope and presence of its established brand into year-round events (including the Treasure Island Music Festival) in the Bay Area and beyond that celebrate all forms of independent culture, music, film, art and merchandise to an ever expanding community.

Produced by Another Planet Entertainment and Noise Pop, Treasure Island Music Festival has grown to become one of the west coast's most-loved festivals. With no overlapping sets, Bay Area cuisine, and the gorgeous, panoramic views of the San Francisco Bay serving as the festival's backdrop, Treasure Island Music Festival is like no other festival experience in the country. When the festival began in 2007, it quickly became one of the premiere music events of the fall concert season thanks to its consistently fresh and exciting lineups, selling out year after year.

DotheBay is the number one events discovery site in the San Francisco Bay Area. We're a part of the DoStuff Media network, which helps people find the best music, drinks and good times in over 20 cities across North America. We're natives of every city we're in – the entrepreneurs, promoters, musicians, and venue owners who live and breathe the scene. Download the DoStuff app and start doing awesome stuff.

XLIVE is transforming the way live events and festivals share expertise, learn and revolutionize experience. XLIVE, formerly the International Music Festival Conference (IMFCON) and International Film Festival Summit (IFFS), convenes industry leaders at the intersection of music, film, culinary, beverage, eSports, technology and the experiences that culminate at festivals and live events. XLIVE reflects the passion of this vibrant community bringing together industry leaders to share, learn and explore the latest trends and a vision for the industry's future at the 13th Annual XLIVE Conference taking place December 5-7, 2016.


The San Francisco Office of Economic Workforce Development supports the City's ongoing economic vitality by strengthening its neighborhoods, businesses, commercial corridors and workforce.

The City and County of San Francisco proudly supports the SF MusicTech Summit.