Below is the schedule on November 10, 2015
8:30 – 8:50a
Registration and Breakfast
Sakura Room
8:50 – 9:00a
Welcome & Opening Remarks
Brian Zisk, Executive Producer, SF MusicTech Summit
9:10 – 9:20
Break
Sakura Room
9:20 – 10:20a
Introducing Wix.com/Music
Liat Karpel Gurwicz, Wix.com
Performance by Karmin

Big Data Meets Music: New Opportunities to Identify and Predict Musical Behavior
Jeff Smith, Smule, CEO

Social Media & Fan Engagement
Ledisi, artist
interviewed by
Bryan Calhoun, Blueprint Group


Spring Room
9:20 – 10:20a
Hot Legal Issues in the Music Industry
MODERATOR: Gary Greenstein, WSGR
David Ring, David Ring Media, LLC
Ron Gertz, Music Reports
Morvarid Metanat, Pandora
John Rudolph, Music Analytics
Kyoto Room
9:20 – 10:20
Elevator Pitch Session
HOSTED BY: Brian Zisk, SF MusicTech Summit
All are welcome to present a 30 second to 1 minute pitch about your company or projects to connect with others who may want to work with you.
10:20 – 10:40
COFFEE BREAK sponsored by QTS Data Centers
Sakura Room
10:40 – 11:40
The Next Decade: Where We're Going
MODERATOR: Zack Greenburg, Forbes
Brian Harris Frank, Interlude Music
Too $hort, Artist
Darryl Ballantyne, LyricFind
Spring Room
10:40 – 11:40
Live Events: Offline Meets Online
MODERATOR: Sarah Buhr, TechCrunch
Gopi Sangha, Goldenvoice
Kris Krajewski, United Talent Agency
Donnie Dinch, Ticketfly
Toby Gabriner, MAGNIFI
Osaka Room
10:40 – 11:40
The State of Recommendation, Discovery & Computer Curation
MODERATOR: J Gibson, Rumblefish
Tom Rettig, Gracenote
Gary Kanazawa, StubHub
Michael Jeffrey, Rovi
Gina Collecchia, SoundHound
Kyoto Room
10:40 – 11:40
Workshop to Rock Your Music Tech PR
Dmitri Vietze, Rock Paper Scissors
Garden Room A
10:40 – 11:40
Women's Meetup
HOST: Shoshana Zisk, SF MusicTech Summit
HOST: Cindy Charles, Amazon.com / Women In Digital Media
Women only
LUNCH BREAK
Sakura Room
1:00 – 2:00
Demos & Product Launches
HOST: Larry Marcus, Walden Venture Capital
Maxine Marcus, Featured Performance
Cass Phillipps, Pocket Gems
Evie Nagy, Slack
Cheryl Lucanegro, SoundHound
Romain Salzman, Devialet
Eoin McCarthy, Hydric Media
Elise Gabriel, Wurrly
Jordan Rudess, Wizdom Music
Spring Room
1:00 – 2:00
Visual Branding
Kevin Arnold, OpenAura
Livia Tortella, Black Box
Sean Sullivan, Boombotix
Stu Smith, Teespring
Osaka Room
1:00 – 2:00
Building Scalable Websites
MODERATOR: Seth Blank, Camelot Metrics
Chuck Fishman, Acquia
Shaun Reid, QTS Data Centers
Dwayne Walker, Rightside
Damien King, Guvera
Kyoto Room
1:00 – 2:00
Data Analytics
MODERATOR: Mike King, Berklee Online
Kiran Bellubbi, Applauze
Matt Urmy, Artist Growth
Eron Bucciarelli-Tieger, MusicPlay Analytics
Liv Buli, Next Big Sound
Garden Room A
1:00 – 2:00
Speed Networking
All are welcome to come meet and mingle with other attendees in our speed networking sessions!
Sakura Room
2:00 – 2:30p
X: The Experience Where Business Meets Design
Brian Solis, Altimeter Group
interviewed by
Ted Cohen, TAG Strategic
Sakura Room
2:30 – 3:30
Demos & Product Launches Part 2
HOST: Larry Marcus, Walden Venture Capital
Doug Scribner, WatchMyBit
Jim Lattimore, Musistic
Adam Farish, 8Stem
Ranidu Lankage, The Drop
Chris McMurtry, Dart Music
Robert Singerman, Heaven11
Sharon Graves, DTS
Spring Room
2:30 – 3:30
The Future of Indies
MODERATOR: Portia Sabin, Kill Rock Stars
Molly Neuman, A2IM
Amy Dietz, INgrooves
Christiane Kinney, LeClairRyan
Kevin Breuner, CD Baby
Bruce Pavitt, Sub Pop Records
Osaka Room
2:30 – 3:30
Musical Instrument Innovations
Roland Lamb, ROLI
Jordan Rudess, Wizdom Music
Eric Feidner, Steinway & Sons
Kyoto Room
2:30 – 3:30
Fairer Streaming Royalties
Sharky Laguana, Bandago
The Strip Mining of the Music Industry
Jeff Price, Audiam
Garden Room A
2:30 – 3:30
Speed Networking
All are welcome to come meet and mingle with other attendees in our speed networking sessions!
Spring Room
3:30 – 4:00
Fireside Chat
Hany Nada, GGV Capital
interviewed by
Alastair Goldfisher, PE Hub Network
3:30 – 4:00 Afternoon Break
Sponsored by Mailchimp
Sakura Room
4:00 – 5:00
The Data-driven Future of Music
MODERATOR: Kiran Gandhi, Madame Gandhi
Stephen White, Dubset Media Holdings
Michael Simon, Harry Fox Agency
Ty Roberts, Gracenote
Spring Room
4:00 – 5:00
Artist Strategies
MODERATOR: Josh Constine, TechCrunch
Doug Scott, BandPage
Milana Rabkin, Stem
Vinitha Watson, Zoo Labs
Jonathan Azu, Red Light Management
Osaka Room
4:00 – 5:00
Virtual Reality
MODERATOR: Robert Scoble, Rackspace
Laurent Scallie, Red Pill VR
Chelsea Mason, Los Angeles Philharmonic
Dipak Patel, G-Technology
And more…
Kyoto Room
3:30 – 4:30
SF MusicTech Startup Showcase Winners
JUDGES:
Patti Silverman, SF MusicTech Summit
Ken Umezaki, Digital Daruma
Patrick Anding, WSGR
Alexis Giles, SoundCloud
Patrick Mahoney, SF MusicTech Fund
Garden Room A
4:00 – 5:00
GRAMMY® Meet And Greet
All are welcome to come meet and discuss artist issues with members and representatives from The Recording Academy!
Speakers on November 10, 2015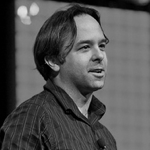 John AdamsBolt, CSOJohn Adams is an advisor and consultant working in the Information Security, Privacy, and Internet freedom space. He is currently head of security at Bolt, a payments company currently in stealth mode.
He was previously at Twitter for 7 years, leading the operations and information security teams. He is also on the board of the Open Technology Fund. Follow on Twitter: @netik
Patrick AndingWilson, Sonsini, Goodrich, Rosati – AssociatePatrick M. Anding is an associate at Wilson Sonsini Goodrich & Rosati, where he represents public and private technology and media companies through all stages of their growth. Patrick specializes in areas of corporate and securities law, including general corporate representation, venture capital financings, mergers and acquisitions, and public offerings. His practice also focuses on intellectual property, licensing, and commercial transactions, with specialized emphasis in the digital exploitation of intellectual property.
Before attending law school, Patrick worked in the media and entertainment business as a producer and media architect. He has supervised and produced film, music, and new media projects for a diverse range of companies and non-profit organizations, including DreamWorks, Disney, Mattel, the BBC, New Line, the J. Paul Getty Museum, and The Guggenheim Museum.
Patrick served as the director of production and development for the music, DVD, and film company Palm Pictures. At Palm, Patrick oversaw the development, acquisition, and production of the company's home-video catalog. He also managed feature film post-production, working on films such as Scratch, The Last Minute, and the triple-Sundance-award-winning documentary Dark Days.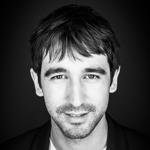 Martin-Luc ArchambaultAmpMe, CEO & FounderMartin-Luc Archambault is an accomplished serial entrepreneur with over 15 years of leadership experience in imagining, building and selling technology. He lives and breathes technology innovations: he has made over 20 successful investments.
Martin-Luc is currently:
• Founder & CEO of AmpMe
• Managing partner at MLA Ventures
• Dragon on Dans l'oeil du dragon (Dragon's Den)
• Co-founder and chairman of Wajam – a social search engine
• Angel investor & board member at Anges Quebec – a group of 150+ angel investors in Quebec
• Investor in PasswordBox (sold to Intel), Frank & Oak, Mirego, Wajam, Planbox, DotClub, VarageSale, Playerize, SmartReno, Dijit (sold to Viggle), SociableLabs, Sarbakan, Crowdbase, Acadam, Minitrade, Anomalous Networks (sold to Tangoe), Real Ventures, Montreal Start Up, Akkadian Ventures
Kevin ArnoldOpenAura, Founder & CEOKevin Arnold is a San Francisco-based entrepreneur with diverse interests across both the digital and real worlds of music, technology, and culture. He founded San Francisco's renowned Noise Pop Festival in 1993, and continues today as a partner in the various endeavors of Noise Pop Industries (NPI), including Treasure Island Music Festival, DotheBay.com, SF Street Food Festival and more.
On a parallel technology track in the 90s Kevin worked at Oracle and early music startup Listen.com, where he helped build the data infrastructure behind the Rhapsody music service. In 2003 Kevin founded IODA – the Independent Online Distribution Alliance – to help independents find their way in the emerging digital music world.
After a partnership with Sony Music Entertainment and merger with The Orchard, in 2013 Kevin launched OpenAura to help entertainment platforms create more engaging experiences and deeper fan to artist connections with the first dynamic image and media platform built in partnership with artists and creators. Follow on Twitter: @horsebrand
Jonathan AzuRed Light Management, General ManagerJonathan Azu is General Manager & Executive Vice President of Red Light Management, an innovative artist management company with offices in New York, Los Angeles, Charlottesville, Nashville, Atlanta and London. RLM's artists include Luke Bryan, Michelle Williams, Phish, Ben Harper, Alabama Shakes, Kool & the Gang, Tiesto, R. Kelly and many more.
In his role as General Manager, Jonathan oversees organizational planning and development for Red Light's portfolio of managers, clients and shared services staff. Additionally, as Executive Vice President, Jonathan works with Red Light's sister companies, Green Light Media & Marketing, ATO Records, TBD Records, Star Hill Presents and more, to initiate and execute inter-company synergies as well as new business opportunities.
Prior to joining Red Light, Jonathan spent three years as EVP of Operations and Business Development for Superfly Presents, a live entertainment and marketing company and ten years at CBS Radio Inc. where he held several positions, including Vice President of Music Partnerships.
Jonathan graduated from Drake University with a Bachelors of Science in Marketing and was the 2007 recipient of Drake University Young Alumni Achievement Award, 2011 undergraduate ceremony commencement speaker and also serves on the university's National Alumni Board.
In 2014 and 2015 Jonathan was named to Billboard Magazine's 40 under 40 Power Players list. Follow on Twitter: @Jazu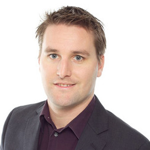 Darryl BallantyneLyricFind, Founder & CEODarryl Ballantyne originally conceived LyricFind in 2000 with Mohamed Moutadayne and Chris Book at Ontario's University of Waterloo to be the largest, most accurate destination for lyrics on the Internet. Officially launched in 2004, the company pioneered the licensed digital lyrics space, successfully negotiating the first-ever mass lyrics licensing deal with EMI Music Publishing in 2005. Since then, Darryl has grown LyricFind to be the largest legal, licensed lyrics database in the world, with millions of licensed tracks available representing thousands of music publishers. LyricFind is also the first lyrics service to have true worldwide rights from all major music publishers (and many more).
LyricFind has established licensing and content relationships with over 3,000 music publishers, Rovi, The Harry Fox Agency, The Echo Nest, and many more. The company now delivers services to hundreds of web sites and mobile applications that want to enhance their music products with lyrics, including Microsoft's Bing, Lyrics.com, Pandora, Shazam, SoundHound, Samsung, Nokia, HTC, MetroLyrics, SongMeanings, Universal Music, and mSpot. In addition, LyricFind offers two direct to consumer mobile applications, Lyrics Lite and Lyrics Pro for the iPhone, iPad, Android and Blackberry Playbook platforms.
As an authority on licensing and digital content, Darryl has spoken at industry events including SF Music Tech, MIDEM, SXSW, Canadian Music Week, Music & Media Finland, Digital Music Forum East and West, New Music Seminar, and many more. Before launching LyricFind, Darryl was Manager of Digital Development & Distribution at EMI Music in Los Angeles, where he was involved in deals with companies such as MusicMatch, Napster, and iTunes. Darryl earned a Bachelor of Mathematics with a Business minor from the University of Waterloo. Follow on Twitter: @DBToronto
Kiran BellubbiApplauze, CEOKiran is the Founder, CEO of Applauze. Applauze is the fastest growing direct to fan ticketing platform for touring artists. Their ticketing platform provides artists, their managers and agents data analytics and deep insights into the artists' fan base, and actionable analytics for the artists and their management and marketing teams. Follow on Twitter: @smalldozes / @applauze
Seth BlankCamelot Metrics, CEOFor 15 years, Seth has helped fast growing companies scale their technology stacks. He has worked with everyone from Linkin Park and Warner Music Group to WordPress, and he sold his last business to Live Nation Entertainment. While at Live Nation, he ran the platform and infrastructure groups supporting livenation.com and LN's new mobile app and supporting products. Now Seth has founded Camelot Metrics to help businesses get ahead of their scaling problems instead of being stopped by them. Follow on Twitter: @AntiFreeze
Kevin BreunerCD Baby, VP of MarketingCD Baby's VP of Marketing, Kevin Breuner has spent over 17 years working in the music business, both as an artist and an industry professional. A San Diego native, Kevin went east to attended Belmont University in Nashville, TN where he studied Music and Music Business. After college, he joined the Atlanta based band Smalltown Poets who later signed a recording contract with a major label under the EMI umbrella. Their self-titled debut album received critical acclaim selling over 200,000 copies and landing the guys with a Grammy nomination plus multiple Dove Award nominations.
Kevin now lives in Portland, Oregon, home to great coffee, independent thinking, and 5 months of rain. He stays active in the music industry, managing CD Baby's marketing efforts and hosting their popular DIY Musician Podcast, as well as within the local music scene. His band, Smalltown Poets (smalltownpoets.tv), just celebrated the release of their 7th studio album titled Christmas Time Again that was funded through a successful PledgeMusic campaign. Follow on Twitter: @cdbaby / @kbreuner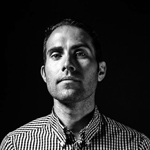 Eron Bucciarelli-TiegerMusicPlay Analytics, Founder & CEOEron is the founder and CEO of MusicPlay Analytics. MusicPlay Analytics captures location-based music performance data allowing for the correct distribution of "General Performance" royalties by Performing Rights Organizations. MusicPlay Analytics' monitoring system also provides an iBeacon solution to licensed bars, nightclubs and music venues allowing for the capture and use of location-based consumer behavior data by the establishments themselves, brands and the greater music industry.
Eron was a founding member and drummer for the platinum-selling rock band, Hawthorne Heights. During his decade-long music career he occasionally served in a managerial capacity, negotiating label, publisher, producer and merchandise deals as the band helped catapult the "Emo" genre into the mainstream with hits such as "Ohio Is For Lovers" and "Saying Sorry." Follow on Twitter: @EronBucciarelli / @MPAnalytics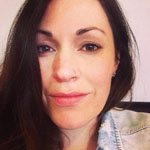 Sarah BuhrTechCrunch, ReporterWrite about tech culture and a broad array of other things for TechCrunch. Previously wrote for USA Today, KSL Newsradio, NPR. Follow on Twitter: @techcrunch / @sarahbuhr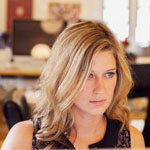 Liv BuliNext Big Sound at Pandora, Data JournalistLiv Buli is a data journalist with Next Big Sound at Pandora, covering artists, events, and industry trends from a data perspective. Her work has appeared in Newsweek Daily Beast, Forbes.com, Billboard, Hypebot and more. Follow on Twitter: @lbuli / @nextbigsound
Cindy W. Charles, Esq.Amazon, Head of Business Development, Video ShortsCindy Charles has been working in the digital media space since 1997. She is currently doing business affairs and business development consulting in the digital media space for clients who currently include or have included Yahoo, RIM, Lively, Spotify, MOG/Beats Music, Smule, Topspin, Soundhound, EchoNest, Nintendo, Sugar Inc., Pulselocker, NARM, Focus@Will, iJukebox, MediaNet, and others. Until recently, Ms. Charles was Senior Vice President, Law and Business Affairs for MediaNet. Previously, Ms. Charles held a variety of positions for MTV Networks over a six year period including Vice President of Law and Business Affairs for MTVi, an interactive division of MTV Networks, and prior to MTV Networks, Ms. Charles was General Counsel for WarnerVision Entertainment. Ms. Charles also served in legal positions at Worldvision Enterprises, the Screen Actors Guild and various law firms. Follow Cindy on Twitter: @CynthiaUCharles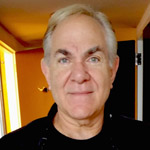 Ted CohenTAG Strategic, Managing PartnerTed Cohen is Managing Partner of TAG Strategic. In an industry that's been slow to embrace change, Ted was the exception to the stereotypical entertainment-exec rule. But, when you start out on the road with Prince, Alice Cooper & Van Halen, you're primed for the unexpected.
TAG is a digital entertainment consultancy focused on creating strategic relationships, identifying market opportunities, growing brands and defining best practices for the entertainment, tech & mobile industries. TAG provides strategy, guidance, market intelligence, product ideation and business development services to global firms and select start-ups. TAG delivers market leadership & sustainable, defensible advantage in the dynamic/rapidly evolving digital marketplace.
As SVP-Digital for EMI Music, Cohen led global digital business development. During that time, EMI led the industry, embracing & exploiting new tech & business models such as digital downloads & online music subscriptions, wireless services, hi-def audio & Internet radio. Prior to EMI, Cohen created the groundbreaking Webnoize conference. Ted also led Consulting Adults, with clients such as Universal Studios, Amazon, Microsoft and Napster, & held senior positions at both Warner Records & Philips Electronics.
A 35-year media industry vet, Cohen chaired MidemNet, served on the Grammy LA Board of Governors & the Grammy National Trustees. Currently on the board of Mouse.org, an innovative computer literacy program, Cohen served two terms as Chairman of Mobile Entertainment Forum Americas. Ted received the 2013 NARM Presidential Award, previously awarded to Ahmet Ertegun, & Dick Clark, among others.
Ted continually looks for the next innovative tech & his next challenge, he really loves his life. Follow on Twitter: @spinaltap / @tagstrategic
Gina CollecchiaSoundHound, Research EngineerGina Collecchia is the author of Numbers and Notes: An Introduction to Music Signal Processing, a book on the science of sound. An avid collector of music, Gina wrote an undergraduate thesis on using music information retrieval to say something about songwriting, specifically chord progressions and how predictable they sound to us. She works on acoustic modeling for speech and music recognition at SoundHound, as well as software development on the new Hound speech recognition product. During her Masters degree, Gina published several papers on room acoustics, audio perception, and musical instrument design. Gina holds a B.A. in Mathematics from Reed College, and an M.A. in Music, Science, and Technology from the Center for Computer Research in Music and Acoustics at Stanford University. She has a lot of CDs. Follow on Twitter: @timeisdistance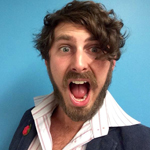 Josh ConstineTechCrunch, Editor-at-largeJosh Constine is a Senior Writer for TechCrunch who has reported on startups for five years. Constine graduated with a self-designed Master's degree in Cybersociology from Stanford University where he studied privacy and memes. He's written over 2200 tech blog posts, focusing on Facebook, Twitter, Snapchat, and Spotify amongst his coverage of early stage startups, social networks, streaming music, virtual reality, and drones. Follow Josh on Twitter: @JoshConstine
Amy DietzINgrooves Music Group, EVP & General ManagerAmy is a veteran player in the independent music and distribution space with a wealth of expertise in both traditional and emerging music revenue streams. Since 2012, she has overseen the day-to-day management of global distribution operations at INgrooves, while ensuring the company's independent label partners are provided with the custom services they need to successfully market, promote and monetize their music.
Prior to INgrooves, Amy worked at ADA, where she rose from a regional advertising manager to Vice President of Label and Artist Development. Early on, she began her career in music with Title Wave, a Minneapolis mom-and-pop record and video outfit where she learned the retail business from head to toe. Amy then segued to the label Red Decibel, which further drove her passion for working in independent music forward. Follow on Twitter: @dietzrocks / @INgrooves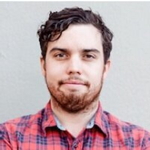 Donnie DinchTicketfly, Head of User ExperienceDonnie oversees UX and UI for all product design across B2B and B2C services at Ticketfly. Previously he was the founder of WillCall, a music discovery app named by Forbes as one of the "hottest startups of 2013" before being acquired by Ticketfly in 2014. An early career in product design and packaging science instilled in him a relentless enthusiasm for navigating rigid parameters to find creative solutions. These days, he channels that enthusiasm through his leadership at Ticketfly, helping build technologies that fortify and grow local music scenes. Donnie's design expertise and product leadership earned him a place in the Forbes "30 Under 30" list for 2014. Follow on Twitter: @donnie / @ticketfly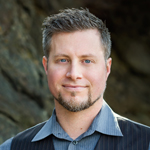 Adam Farish8Stem, CEOAttracted to revolutionary concepts at the fringe of culture… I picked up guitar at age 12; hacked 386 PC's to record multi-track at 44.1 at age 13; introduced to techno at 17; toured as a live P.A. shortly thereafter; signed to major labels by 19; hated the culture; transitioned to writing music only for myself and ditched the "music for the enjoyment of others" routine. I got married; moved to an island; bought a boutique hotel, but still manned the desk in the studio when interesting projects came along. I met my business partner, Bruce Pavitt, in 2003, and we spent the next 10 years talking about the future of music. In 2012, my executive staff at my business sat me down and said, "You do not appear to be enjoying your job and that is not likely to change." Then… (wait for it)… "We're going to pay you to go away and work on music, because that seems to be when you're happiest." I took that as a signal to start my next venture; where I would be surrounded by music all the time, and make it possible for others to do the same thing. The future of music Bruce and I talked about is here. It's called 8Stem. And it's going to revolutionize the industry.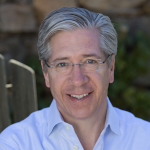 Eric FeidnerSteinway & Sons
Senior Vice President, Music, Technology and MediaEric Feidner is charged with expanding the market for the world's finest pianos through technology initiatives. Steinway & Sons has been building pianos for 162 years at factories in New York City and Hamburg, Germany, innovating over the many years, to deliver instruments that allow the greatest pianists in the world to deliver performances of the highest artistic quality. Leveraging this legacy of craftsmanship and quality while adding state of the art technology is the mission of the music, technology and media group. The Steinway Spirio, a high-resolution player piano that plays at a level that is virtually indistinguishable from a live artist, is the latest product from Steinway & Sons.
Prior to Steinway Eric was the President of ArkivMusic, a company he founded in 2001 that was purchased by Steinway in 2008. He has worked in music and technology businesses his entire career including Tower Records, N2K, and Winstar Communications.
Dan FishelJoyTunes, VP Business DevelopmentA pianist, tech journalist and mobile business executive, Dan Fishel is VP Business Development at JoyTunes. Dan oversees partnerships for the company's music learning apps which were widely adopted by Yamaha, Casio, Kawai, Korg, Universal, Alfred Music, IMSLP, and MusicNotes, among others.
Prior to JoyTunes Dan led global business development for Telmap (acquired by Intel), and was a senior marketing associate at EMC Corporation.
Before that Dan was a tech writer for Forbes Magazine, the chief technology editor of Maariv, Israel's second largest newspaper, and the founding commander of the Israeli Air Force first website. He is also the founder of Ensemble Center, a low-cost music school for disadvantaged children in Israel.
Dan studied at the Israel Conservatory of Music and Rimon School of Jazz, has a BA in computer science from IDC Herzliya and an MS in journalism and MBA from Columbia University. Follow on Twitter: @joytunescom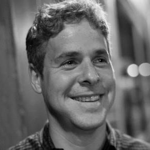 Chuck FishmanAcquia
Media, Entertainment and Publishing DirectorAs Media, Entertainment and Publishing Director, Chuck Fishman leads Acquia's engagements with the various segments of those industries including music, TV, film, books and magazines, broadcasting and digital media. Acquia enables companies across all industries to develop and manage amazing digital experiences.
At Cisco Systems for 5 years, Fishman managed media and entertainment partnerships for the technology giant including developing the company's partnership with the Warner Music Group. In 2011, after leaving Cisco, Chuck successfully launched the official.fm music promotion platform for record labels. His work with official.fm partner Rostrum Records led to successful digital releases for superstar rappers Wiz Khalifa and Mac Miller.
In his spare time away from Acquia, Fishman also manages partnerships and digital marketing for the legendary George Clinton & P-Funk All Stars, and in the past other major artists such as Blush and Duran Duran. His direct work in both the music and technology industries ensure he has deep a knowledge base of the digital methods content creators can use to grow, engage, and monetize audiences.
Chuck has broad media and entertainment experience – from 1997 to 2007, he developed and produced new radio programming ventures for Clear Channel, Bloomberg, CNET Networks and the Wall Street Journal.
Chuck participates in media industry trade groups on behalf of Acquia including the American Association of Independent Music and DigitalMusic.org
You can read more about Acquia in the media and entertainment industry here: https://www.acquia.com/solutions/media-entertainment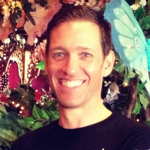 Brian Harris FrankInterlude Music, PresidentBrian Harris Frank is President of Interlude Music. Prior to joining Interlude, he was Executive Vice President, Marketing & Strategy at Warner Bros. Records. During his tenure, Frank managed all aspects of marketing and artist relations for the label and oversaw releases for The Black Keys, Tom Petty, Prince, Robert Plant, and Linkin Park, among others. Frank also co-developed Warner's collaboration with Stanford University, "Creativity: Music To My Ears" featuring Nate Ruess from fun.,Tegan & Sara and Josh Groban.
Frank previously served as Global Head of Content & Executive Vice President for Beats Music, the digital streaming service he co-created and developed alongside Trent Reznor of Nine Inch Nails. Beats Music was acquired by Apple, Inc. in May 2014.
Prior to Beats Music, Frank was Head of Rock & Alternative Marketing at Interscope Records. From 2000 to 2001, he served as Vice President of Corporate Development for streaming music startup, Soundbreak, and has held positions at Ticketmaster, BMG Entertainment and Atlantic Records. Follow Brian on Twitter: @iambfrank
Toby GabrinerMAGNIFI, CEOToby has a distinguished 20-year career at the nexus of content, technology, advertising, entertainment and commerce.​ Today, Toby is the CEO of MAGNIFI, the live music service that connects fans, artists and venues. MAGNIFI is transforming the way in which fans can experience live music by combining ​show listings, an immersive listening experience, artist and venue discovery, as well as ticket purchasing, all in one place.
Prior to MAGNIFI, Toby was president (and later CEO) of Adap.tv, a company focused on developing software to automate the buying and selling of video advertising. Under his leadership, Adap.tv ​​grew revenue from $200k in 2009 to over $200M in four years. ​ ​Adap.tv was named the fastest growing video technology company in Silicon Valley by Inc. Magazine and was acquired by AOL in September 2013.
Before Adap.tv, Toby was instrumental in driving several companies to success, including Carat Interactive, [X+1] and Tribal Fusion. He began his career in digital advertising at Freestyle Interactive, which he led as president until its acquisition by Carat in 2003. Follow on Twitter: @tgabriner / @magnifi_fm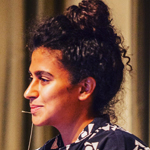 Kiran GandhiMadame Gandhi, Drummer / ProducerKiran Gandhi is a music industry thinker and artist. She served as Interscope Records' first-ever digital analyst between 2011-2013 and currently advises Spotify on how to provide more innovative support for creators today. Most recently she won GrammyU's annual Business Plan Competition by proposing a viable pay structure for a streaming service that would appease labels and artists alike. As a musician, she toured internationally drumming for artist M.I.A. in 2013 and DJ duo Thievery Corporation in 2010, and now produces music under her own project Madame Gandhi. Her dream is to use music and technology to make the world a better place for women. Kiran holds a bachelor's degree in mathematics from Georgetown and an MBA from Harvard. Follow on Twitter: @MadameGandhi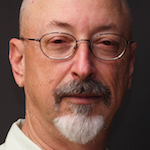 Ron GertzMusic Reports, ChairmanRon knows about this stuff.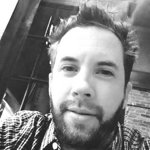 J GibsonRumblefish, Head of Content StrategyJ Gibson is Head of Content Strategy at Rumblefish, with background experience in finance and then hanging it entirely up to consecrate his time to music, led him through the early 2000s embracing digital distribution with companies like IODA and The Orchard while also Co-Founding reapandsow, a record label and music distributor, it was a natural progression to move to a Music Technology Company like that of Rumblefish. His knowledge of the complex rights associated with music sync licensing helps with operating through the new landscape of the music business by helping to identify alternative revenue sources for Master & Publishing rights holders.
Rumblefish is the world leader in music micro-licensing and YouTube monetization. Its micro-licensing platform allows social video networks, video applications and marketplaces to offer music functionality on web, tablet and mobile offerings, providing access to the world's largest copyright-cleared music catalog of more than 5 million copyrights. The company makes music for online social video easy and legal, and has had over 65 million videos use its music tracks, resulting in 1.4 billion YouTube views per month and millions of dollars in royalties for its artists. Rumblefish clients include YouTube, Shutterstock, Google, Vimeo, Animoto, SocialCam, Vizify, and WeVideo; and partners include CD Baby and APM. The company has offices in Portland OR, San Francisco and Los Angeles. Follow on Twitter: @rumblefish_inc
Alexis GilesSoundCloud, Director Business Development, PlatformAt SoundCloud, Alexis manages a team focused on maximizing global opportunities with partners and integration / product opportunities (Facebook, Twitter, Google, Sonos) to amplify distribution, drive revenue and increase engagement. Alexis has extensive experience of developing complex strategic partnerships and launching products and teams. She's a startup advisor and founder with a track record of wins and failures, building teams, and developing company culture. Follow on Twitter: @ARGiles / @soundcloud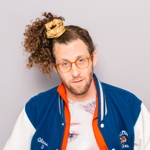 Sean GlassWin MusicSG is currently doing a bunch of stuff that he'll talk about by the time this panel happens. Google him if you want to know about the past. Follow Sean on Twitter: @sdotglass
Alastair GoldfisherPE Hub Network, Venture Capital EditorAlastair Goldfisher is Venture Capital Editor at PE Hub Network, which publishes PE Hub and Venture Capital Journal. Alastair reports on the venture capital industry, which includes fundraising, investments, sector trends, venture-backed M&A, personnel news and other VC-related topics from startup to exit. Alastair has worked as a business journalist since 1994. Prior to joining the staff of VCJ in 2003, he was the founding editor of California CEO and before that he was a reporter with the San Jose Business Journal. Follow on Twitter: @agoldfisher / @pehub / @vcjournal
Sharon GravesPhorus, VP of OperationsSharon is VP of Operations at Phorus, the wireless audio division of DTS, Inc., and is responsible for marketing, retail distribution, finance and administration. She also helps direct company strategy and business development. Prior to the formation of Phorus and its sale to DTS, Sharon was a Venture Partner with Ascend Ventures, providing both deal sourcing and portfolio management services for the firm. Sharon previously served as CEO of PhatNoise, which pioneered the integration of digital media into the automotive arena. While at PhatNoise, she was instrumental in raising $6 million of venture capital and successfully selling the company to Harman International in 2005. She previously served as a Principal at the boutique merchant-banking firm Metier Capital Group where she helped architect private and public equity investments for Kohlberg Kravis Roberts and GEICO Insurance, as well as develop capital and business strategies for global financial services firms, entertainment industry clients, and smaller companies. She began her career working with Goldman, Sachs & Co. in New York. Sharon received a B.S. with distinction in Industrial Engineering from Stanford University. Follow on Twitter: @cheesypennies / @phorusaudio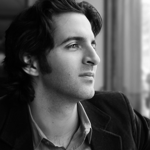 Zack GreenburgForbes, Senior EditorZack O'Malley Greenburg is a Forbes senior editor and author of the Jay-Z biography "Empire State of Mind." His second book, "Michael Jackson, Inc," was released by Simon & Schuster in June. Zack covers the business of music in The Beat Report at Forbes, where he's investigated topics from public pension fund scandals to Justin Bieber's venture capital career to the inner workings of Diddy's empire. His writing has also appeared in the Washington Post, Billboard, Sports Illustrated, Vibe and McSweeney's; he's served as a speaker at Yale, Harvard and South by Southwest, and as an expert source for BBC, NPR, MTV, VH1 and CBS's 60 Minutes and others. Follow on Twitter: @zogblog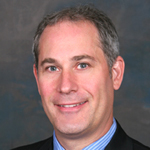 Gary GreensteinWilson Sonsini Goodrich & Rosati, PartnerGary Greenstein is a partner in the Washington, D.C., office of Wilson Sonsini Goodrich & Rosati, where his practice focuses on intellectual property, licensing, and commercial transactions, with specialized expertise in the digital exploitation of intellectual property. He regularly represents companies in transactions with record labels, music publishers, and program suppliers. He advises companies on complex intellectual property matters and frequently assists in the development of new business models. In addition, Gary advises investors on due diligence in the digital media area and companies in all stages of their development cycle.
Prior to joining the firm, Gary served as the first general counsel at SoundExchange, Inc., the sole entity designated by the Copyright Royalty Board to collect and distribute statutory performance royalties for sound recordings. Gary previously was the vice president of business and legal affairs at the Recording Industry Association of America (RIAA). In this role, he negotiated and drafted licensing agreements for webcasters and satellite radio services, managed complex arbitrations before Copyright Arbitration Royalty Panels, and prepared proposed legislation, regulations, and congressional testimony.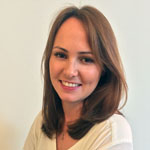 Liat Karpel GurwiczWix.com, Head of Strategic MarketingLiat is the Head of Strategic Marketing for Wix.com, which includes leading the marketing efforts for Wix Music. Liat is a seasoned branding and marketing expert and prior to joining Wix, she held strategic marketing and communications positions at tech companies including Conduit and dbMotion. She has also been awarded the MAA GLOBE award for excellence in marketing communications. Follow on Twitter: @liatkarpel / @wix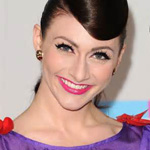 Amy HeidemannKarmin Music, Inc., ArtistAmy Heidemann is the lead singer in the pop music-duo Karmin. Follow on Twitter: @AmyKarmin / @KarminMusic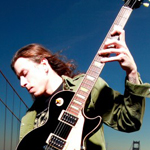 Marcus HendersonChordify, Director of Entertainment Relations, Business DevelopmentHailing from the mystical hills in the valley of silicon, not terribly long ago a warrior was born of fire and video games, with the demigods of Father Iommi, Sir Van of Halen, Hammett the Fair, and the Lords Angus and Rhoads his guides. He rocked forth with much energy and thrash/punk-fueled joy, and the music gods were pleased!
Over the years, many local battles were faced, and the young warrior quickly grew into a highly capable audience slayer. For his efforts, he was duly rewarded with free crap from sponsors like Jagermeister, Gibson and various guitar equipment companies. The clapped hands of many fair lads and lasses echoed loudly in the pungent walls of our local stages, for these were the salad days of our young warriors tale… His services were soon dutifully sought after in the land of the north by the guilds of HellBillys, Drist, and even the covens of En Vogue, for the auditory spells casted by his heavily modified Stratocaster, and many successful local and global tours were completed as a hired swordsman for several excellent, but internationally ignored bands
But alas the time would come for him to raise his Iron alone for the cause of ridiculously awesome, guitar-based rock when the overlords of Activision bestowed upon him the cloak of responsibility for recording the music of the titans on the video game franchise, Guitar Hero. It was the fair year of our loud, 2006. Rock hath been reborn yet again!
5 Years, 6 huge games and some 50+ odd tracks later, the effort was wildly triumphant and our hero was honored with a permanent plaque in the Rock N Roll Hall of Fame that accompanies the Gibson Flying V guitar used during the production of Guitar Hero 2. He designed one of the best-selling signature models in the Epiphone guitar line, The Apparition. Then, our warrior briefly rested. He had a son named Orion. He discovered and welcomed new challenges; namely, fatherhood! With a waning desire to leave his young brood, the Guitar Hero has chosen new paths that allow him to focus on his passions: Music, Technology and and the convergence of art, code and sound. He currently serves as the Director of Entertainment Relations/Business Development for Chordify, an online music service that transforms any song into chords. Follow on Twitter: @Hendersonix / @Chordify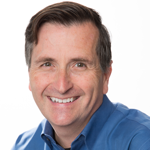 Michael JeffreyRovi Corporation, Vice President, Market SolutionsMichael (MJ) focuses on bringing strategic and technical solutions to market for Rovi. Michael, having successfully designed and developed several high-end video and music metadata solutions, is a recognized leader in music and video technology . Michael comes to Rovi from Peel Technologies (Smart Remote used by over 100M global users) where he led product development as VP Engineering. Prior to Peel, Michael held several leadership positions at Gracenote where he was instrumental in developing new (and sometimes crazy) music and video solutions that drove growth. Michael has extensive mobile experience leading development of the first mobile content and payments platforms with Vodafone, Verizon Wireless, and Nextel.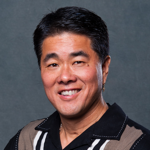 Gary KanazawaStubHub, Head of StubHub LabsGary Kanazawa is the head of StubHub Labs, a division of StubHub chartered with developing industry-leading products to help fans find the events they love on both mobile and online platforms.
Gary is a 20-year mobile industry visionary, formerly with Electronic Arts, Microsoft and THQ Wireless. Kanazawa has deep experience in bringing innovative social and mobile products to market.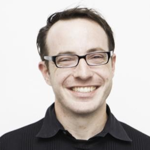 Ethan KaplanFender Musical Instruments, Chief Product Officer – DigitalEthan is the Chief Product Officer – Digital for Fender Musical Instruments. Prior to Fender, Ethan was the SVP and General Manager for Gracenote Music, where he set the strategic direction for the company's Music business, developed next gen music solutions and worked with Gracenote customers to integrate products into emerging music platforms and services. Ethan brings more than two decades of music tech experience, having launched the first official R.E.M. fan site at the age of 16, helped Warner Bros. Records and Warner Music Group unlock the value of new technologies for the label, artists and fans and later led the product innovation team at Live Nation, the world's leading live music company, as they looked to reinvent the live music experience for concertgoers. Follow on Twitter: @ethank
Damien KingGuvera, CTODamien joined Guvera in 2013 as Chief Technology Officer and is responsible for the creation of the Guvera Global Delivery Platform that supports Guvera's expansion into emerging markets.
He has a strong background in developing startup culture and innovation within technology teams and quickly oversaw the delivery of a product redesign, feature improvements and expanded mobile device offering.
Prior to joining Guvera, Damien co-founded BeeLiked, a social media promotions company in the UK, and was also Head of Development for Virgin Media, Digital Entertainment, which oversaw the first version of the TV Anywhere onDemand service. Follow on Twitter: @damienwjking / @guvera_AU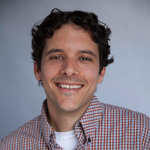 Mike KingBerklee Online, Course Author, Instructor & CMOMike King is a marketer and educator who has authored and teaches three courses at Berklee Online: Online Music Marketing, Music Business Trends and Strategies, and Music Marketing 101. Mike authored Music Marketing: Press, Promotion, Distribution, and Retail for Berklee Press in 2009, and was recognized as the Best Music Business Teacher by the National Association of Record Industry Professionals in 2011. He has written for American Songwriter, International Musician, and Hypebot, and has been quoted in The New York Times, Billboard, NPR's Morning Edition, APM: Marketplace, Entertainment Weekly, Wired, and CNN. Mike is currently the Chief Marketing Officer for Berklee Online. Follow on Twitter: @atomzooey / @berkleeonline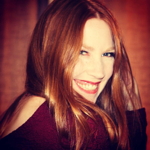 Christiane KinneyLeClairRyan, AttorneyChristiane Cargill Kinney is a partner at LeClairRyan and chair of the firm's Entertainment Industry Team. Kinney has represented Presidential candidates, festivals, music tech start-ups, artists and more. Kinney is an award-winning singer/songwriter and a voting member of the Recording Academy, with awards and distinctions from Billboard, ASCAP, International Songwriting Competition, Global Music Awards and more. Her personal experience as both a recording artist and an entertainment attorney provide a unique perspective to the deal-making process. Kinney also has significant litigation experience in federal and state court, and has handled a wide array of intellectual property, business, and tort litigation matters.
Kinney is an Author for Lexis® Practice Advisor on Music Law and Managers, Agents and Attorneys. Kinney also frequently speaks on entertainment law panels and radio talk shows. CD Baby, the largest online distributor of independent music, recently recognized Kinney as #1 out of their list of the Top 10 Music Law Resources to follow on Twitter, noting that "her in-the-thick-of-it perspectives carry a lot of weight." Kinney has also been recognized by Super Lawyers magazine, and has been featured in Glamour Magazine's Woman of the Year issue for her charity work in bringing music and art programs to at-risk youth in Southern California. Follow on Twitter: @musicalredhead
Kris KrajewskiUnited Talent Agency, AgentBorn and raised in Washington DC on a steady diet of indie rock, jazz, disco and alternative – electronic music was the next wave of cutting edge music to Kris Krajewski. With over a decade of booking experience at various agencies, he decided to go his own way in 2009, opening Bond Music Group, which quickly grew from 13 to 140+ acts which then merged with the largest music agency in the world, The Agency Group who represents over 2,500 artists.
Kris now runs the electronic department at The Agency Group and represents Grammy award winning acts like Moby and Dirty Vegas; legends like Francois K and Andy Rourke of The Smiths as well as next generation talent like Chus + Ceballos and Daedelus.
Kris has built a career in the music industry combining best business practices from completed programs at NYU Stern School of Business & Goldman Sachs 10k Small Businesses with a 'best in class' curated roster of talent that perform at renowned events across the Americas. Kris has always gravitated towards music with a sense of independence and is excited about the emergence of electronic music and DJ culture worldwide and it's impact on new technology.
Sharky LaguanaBandago, Founder & CEOSharky Laguana is the CEO/founder of Bandago, a van rental company that focuses on the music industry.
He recently authored a series of essays exploring how the methods currently used to calculate streaming royalties could be changed in ways that would benefit the music industry as a whole. The subsequent discussions these pieces generated has led to a great deal more writing and research on this topic, some of which he will be sharing in his presentation at SF Music Tech.
He will take anybody on in a game of table tennis, at any time, but makes no claim other than really liking the game a lot. Follow on Twitter: @sharkyl / @bandago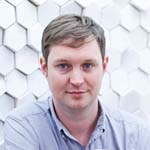 Roland LambROLI, Founder & CEORoland Lamb is an award-winning designer and entrepreneur. At eighteen he moved to a monastery in Japan to practice Zen Buddhism, and then traveled extensively, working as a visual artist and jazz musician. A passion for cross-cultural thought brought him to Harvard, where he concentrated on Classical Chinese and Sanskrit philosophy, before studying in the Design Products department at the Royal College of Art.
He is the founder and CEO of Dalston-based startup ROLI, and is the inventor of the Seaboard – a musical instrument that re-imagines the keyboard as a sensitive, soft three-dimensional surface that enables unprecedented intuitive manipulation of the fundamental characteristics of sound.
The Seaboard GRAND was awarded the 2014 Design Museum's Design of the Year award in the Product category. In September 2015, ROLI released the Seaboard RISE, a revolutionary MIDI controller that is exceptionally expressive and easy to use. Follow on Twitter: @rolandlamb / @weareroli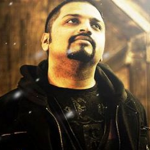 Ranidu LankageThe Drop, CEO & Co-FounderRanidu Lankage is a Sri Lankan pop artist, producer and DJ who signed his first record deal with Sony at the age of 19. He raised the profile of Sri Lankan music by becoming the first Sri Lankan musician to appear on international media such as MTV, BBC Radio 1 and VH1. Ranidu has performed around the world at venues such as the Sydney Opera House, Ultra Music Festival, Miami and Coachella Music Festival in California. He is currently the Co-founder and CEO of The Drop, an Electronic Music discovery service which he co-founded with college friend Justin Kan (Partner at Y Combinator and Founder of Twitch.tv). Ranidu received his BA in Economics from Yale University. Prior to The Drop, Ranidu was an executive at Lehman Brothers and Google. Follow on Twitter: @ranidu / @dropappofficial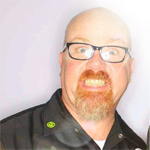 Jimbo LattimoreMusistic, CEOJames "JimmyJimJimbo" Lattimore, III is an enigmatic figure, often seen in public doing wheelies. He can cook Minute Rice in forty-seven seconds. He is an expert in drywall, a vigilante of love, and is wanted by the law in several western states. He is the subject of numerous documentaries.
He is an abstract artist and a concrete thinker. Critics worldwide swoon over his original line of edible eveningwear. He has been caller number nine and has won the backstage passes.
He knows what Napoleon had inside his jacket and why he always kept his hand in there. He has spoken with the ghost of Elvis. His house is haunted.
He has been a motorcycle tour guide in the Alps and played guitar in the streets of Europe for a living. His wife and children are tired of him saying "I've been right there," every time some place cool is on TV.
He is a certified Memphis BBQ Network judge and has absolute contempt for anyone who uses the terms grilling and BBQ-ing interchangeably. He likes whiskey that is old enough to buy its own whiskey.
He is a co-owner of the award winning audiophile loudspeaker manufacturer, Egglestonworks.
He sometimes sings on pitch and is asked to sing harmonies with people. Sometimes, he's asked not to sing. A multi-instrumentalist, he has credits on multiple recordings as a songwriter, performer, engineer, and producer. His first instrument was the trombone but he switched to guitar because "trombone players don't get the girls." His first job was as an extra in the Loretta Lynn bio-pic "Coal Miner's Daughter."
Oh yeah. He has over 25 years' experience in entrepreneurship, finance, and operations; a MBA from SMU; and, is a CFA charter holder. Follow on Twitter: @musisticchief / @musistic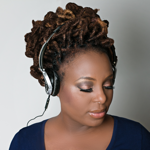 LedisiArtistOver the past 14 years, New Orleans native Ledisi, has recorded seven albums, gained nine Grammy nominations including a nod for "Best New Artist" in 2008, performed seven times at the White House for President and Mrs. Obama, and earned a place in the pantheon of the best soul singers of her generation. Photo Credit: Ron Young Photography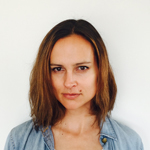 Nadine LevittWurrly, LLC, CEONadine is a Swiss born, German, Kiwi, US transplant, wine collector, mom of two toddlers and holds several patents in the fitness and technology sector. A professional opera singer and songwriter who has performed extensively all over the United States, and the world, Nadine has shared the stage with David Foster, Roger Daltry, Christina Perri, and Steven Tyler to name but a few. In 2013 she founded a label & publishing company (Feel Like A Giant & FLAG Publishing), and through those deals formed partnerships with TAP Management and Interscope Records. The need for a platform such as Wurrly was born out of her personal need as a singer. "Not everyone can afford a pianist to accompany them, and location and economic differences should not be a barrier to entry for self expression."Nadine also holds a Law and Arts Degree (Majoring in languages and translation) from Auckland University (New Zealand). Follow on Twitter: @mrswurrly / @wurrly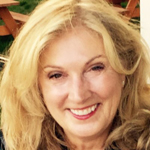 Cheryl LucanegroSoundHound Inc., VP Advertising Strategy & SalesCheryl Lucanegro leads SoundHound's advertising sales and mobile marketing strategy efforts. She joined SoundHound in March 2012 and created the advertising model for SoundHound. Cheryl is responsible for the company's advertising organization including the recruiting of top talent and the development of innovative and interactive advertising solutions that allow brands and marketers to leverage SoundHound's robust mobile sound search and discovery platform that reaches a growing user base of 255 million worldwide.
Prior to joining SoundHound, Cheryl served as Senior Vice President of Sales at Pandora, the popular Internet music service, from 2005 through its initial public offering and into January 2012. At Pandora, Cheryl successfully created and executed the company's advertising model while managing its advertising sales team.
Cheryl's previous sales and management experience includes senior positions held at Salon Media Group, Industry Standard, Upside Magazine and Ziff Davis Publishing Company. She was also the founding publisher for Edutopia, the educational website that is part of George Lucas Educational Foundation.
Cheryl was a recipient of Mobile Marketer's Mobile Women to Watch in 2010, celebrating smart women who make a difference in mobile advertising, marketing and media.
Cheryl has a BS degree in journalism from the University of Florida. Follow on Twitter: @lukewarmeggroll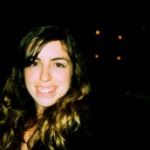 Lindsay LyonsGoldenvoice, Director of Digital Technology & PRLindsay will be a remote judge of the Startup competition, but will not be appearing onsite at the summit. Follow on Twitter: @gvlinds / @goldenvoice
Larry MarcusWalden Venture Capital, Managing DirectorLarry Marcus is a Managing Director at Walden Venture Capital, a Sprout Stage™ Investor based in San Francisco and Woodside, CA. Larry's focus is digital media and consumer services. He was named to the 2012 Billboard Power 100 Most Powerful in Music and Billboard Twitter 140 to Follow. He was a Founding Investor in Pandora (NYSE: P) in early 2004 when Walden led the rebirth round to focus the company on launching a consumer-facing service and was a Director from 2004 through its IPO. Larry is a Director at SoundHound, (sound and voice search), BandPage (platform for bands online), Aarki (mobile advertising platform), Boombotix (Ultra-portable speakers), Scientific Revenue (in-app revenue optimization), goTenna (off grid communications), and a Board Observer at MeUndies and TodayTix. Other early stage investments include Jukely, LyricFind, Maestro, LightWave and BounceChat. Prior to venture capital Larry was a leading digital media equity analyst at Deutsche Bank Alex. Brown where he backed Netflix for their initial IPO among other leading game and internet companies. Follow on Twitter: @larrymarcus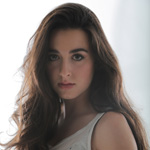 Maxine MarcusFeatured PerformerBorn and raised in the San Francisco Bay Area, Maxine Marcus is a singer/songwriter and performs on both guitar and piano. Her memorable vocal stylings, intonation, and catchy melodies infuse her original music which celebrate the human experience with its bright and dark shades. All told from a teenage perspective while balancing life, friends, high school and family. Teamed up with producer Dan Shea (Sony Music, Mariah Carey, J Lo, ), Maxine's forthcoming EP brings grit and soul together with deep bass and grooves, inspired by her love of diverse genres especially EDM, Alternative, Pop, and R&B. As the daughter of musicians, she has been surrounded by music and performing since recording her first song, "Bitter To Breath" at the age of 13. In fact, the day before she was born, her mother was jumping up and down while performing on the stage of Slim's in San Francisco. The next generation is here. Follow on Twitter: @maxinemmusic
Chelsea MasonLos Angeles Philharmonic, Digital Marketing ManagerA self-professed tech nerd with a deep love of the performing and visual arts, Chelsea Mason is the Digital Marketing Manager at the Los Angeles Philharmonic, overseeing the digital presence and marketing initiatives for Walt Disney Concert Hall and the Hollywood Bowl. Previously, Chelsea was the Director of Marketing and Communications at Pasadena's Pacific Asia Museum.
Most recently, Chelsea's team launched Orchestra VR, a virtual reality experience which toured around Los Angeles for six weeks as part of the LA Phil's VAN Beethoven project. Featuring the opening of Beethoven's Fifth Symphony performed by the Los Angeles Philharmonic and Gustavo Dudamel, Orchestra VR allows the user to experience a classical music concert in Walt Disney Concert Hall in a completely new way. The VAN Beethoven tour brought the experience to new audiences and underserved communities, prompting Wired to call it "the greater promise of virtual reality, realized." Follow on Twitter: @chelseam06 / @laphil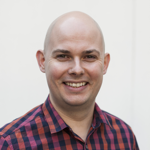 Eoin McCarthyHydric Media, Co-FounderEoin McCarthy is the Co-Founder of Hydric Media, the apps studio for the music industry, based in Brisbane, Australia and New York City. Hydric works with top players in the music space, including eMusic, Spotify, MTV, CMT and Sony Music, and is the name behind the popular music discovery platform Wonder.fm and hip hop app White Label.
Eoin has over 13 years of dev experience, specializing in iOS and Android Mobile Development, but his interest in music tech started long before the first iPhone launched. At the University of Limerick, Eoin was known for his innovative music hacks, including a virtual guitar tutor using 3D technology and a project using AI to create musical backing tracks.
Eoin left his native Ireland in 2008 to join Messmo (now Otherlevels) in Brisbane as a developer, becoming CTO within his first 12 months with the company. Eoin quickly became an influencer in the Brisbane tech scene, founding the popular Cocoaheads iOS Meetup and speaking at tech events on everything from "Android for iOS Developers" to "Audio Playback for iOS." In 2011, Eoin decided to leap fully into the music space, joining We Are Hunted as their Lead Mobile Developer. With the We Are Hunted team, Eoin built apps that have been downloaded by millions. When We Are Hunted was acquired by Twitter in 2012, Eoin was inspired to continue to create powerful music experiences and went on to found Hydric Media with fellow We Are Hunted alumnus, Dave Lowry. Follow on Twitter: @eoinmcc / @hydricmedia
Chris McMurtryDart Music, CEOChris McMurtry is an independent music artist, classical composer and former Apple technologist. He also founded an independent classical label. Though he loved helping out his fellow classical artists, he hated all the unnecessary hassles he had to overcome just to distribute their music. He knew from personal experience that artists in other genres had access to inexpensive, automated distribution platforms. In fact, many of these services had been around for over a decade.
So why was classical music still dependent upon distribution services that only enter music metadata by hand? Manual distribution is far too time-consuming, error-prone and expensive. Chris became so frustrated by the inequality of distribution options for classical artists that he finally had to fix the problem. So he created DartMusic.com, the first fully automated distribution platform built specifically for classical music. Unlike manual distribution services, Dart Music only charges a small flat fee. Artists keep 100% of their royalties.
Since its inception, Dart Music has been well-received. The company was chosen as one of eight startups for America's first music tech accelerator program, Project Music. The company finished strong, raising $1.5 million. Since then, Dart Music has officially launched its platform. Additionally, they have collaborated with the Music Business Association to produce the industry's first style guide for classical music metadata. However, the thing Chris is most proud of is Dart Music has finally provided a way for independent classical artists to get their music into online stores and streaming services. Follow on Twitter: @Cmac13 / @hellodart
Morvarid MetanatPandora Media, Inc., Corporate Counsel & Director, Business AffairsMorvarid Metanat is Corporate Counsel & Director, Business Affairs at Pandora Media, Inc., the leading Internet radio service headquartered in Oakland, California. Ms. Metanat focuses primarily on managing the company's litigation surrounding Pandora's domestic and international music royalties, as well as other copyright issues. In addition, Ms. Metanat is involved in content licensing negotiations. Prior to joining Pandora, Ms. Metanat was a managing associate at the law firm of Orrick, Herrington and Sutcliffe LLP where she practiced intellectual property litigation.
Hany NadaGGV Capital, Managing PartnerHany Nada is co-founder and Managing Partner for GGV Capital. He has worked as a long-term partner with more than 150 companies over the past decade to build companies that can succeed in today's global marketplace. He is a trusted resource to public and private company CEOs and management teams on global market development, customer introductions and M&A/IPO guidance across US and Asian markets.
Hany made his first investment in China in 2001, and has led the firm's successful investments in Tudou (NASDAQ: TUDO; acquired by Youku), athenahealth (NASDAQ: ATHN), Endeca (acquired by Oracle) Glu Mobile (NASDAQ: GLUU), Kintana (acquired by Mercury Interactive), Turbine (acquired by Time Warner) and Xfire (acquired by Viacom). Currently, he serves on the Board of Directors for Draft Kings, PlayHaven, Vocera Communications (NYSE: VCRA), BandPage, Glu Mobile, and Wild Tangent, and also led the firm's investments in SoundCloud and Houzz where he serves as a Board Observer.
Before entering the venture capital business, Hany spent 10 years on Wall Street as a top-ranked research analyst at Piper Jaffray focusing on Internet software and infrastructure. Hany is a graduate of the University of Minnesota where he earned a B.S. in economics and a B.A. in political science. Follow on Twitter: @ggvcapital
Evie NagySlack, WriterEvie Nagy is on the editorial team at Slack, the messaging platform for teams. She was previously a staff writer and editor at Fast Company, Billboard, and Rolling Stone, and is the author of the 33 1/3 book on Devo's album Freedom of Choice. Follow on Twitter: @EvieN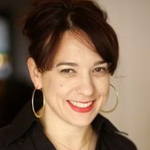 Molly NeumanA2IM, Acting PresidentMolly Neuman is Acting President of A2IM, the American Independent label trade association. Before joining A2IM, she held senior positions on the label relations teams at Rhapsody International and eMusic. She started her career in music as a drummer before her work on the label and management side at Lookout Records and Indivision Management where she worked with artists such as The Donnas, Ted Leo and others. Follow on Twitter: @mollydneuman / @a2im
Nick NoonanKarmin Music, Inc., ArtistNick Noonan is one half of the pop music-duo, Karmin. Follow on Twitter: @NickKarmin / @KarminMusic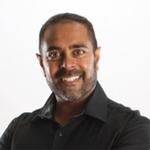 Dipak PatelG-Technology, VP of Intergalactic Sales & Business DevelopmentDipak is chartered to lead a transformation of G-Technology, a leader in storage solutions for the Media and Entertainment Industry, by re-inventing fundamental operating and go-to market models as well as driving a culture of innovation and disruption.
He is also an Investor in Zeality, Inc. – An upcoming content distribution platform for 360 and virtual reality content, the Founder & Managing Director of BIG Visioneering – an innovation consultancy which helps large multi-national technology companies chart new disruptive growth initiatives, Mentor at Wearable World – a media and innovation platform that connects businesses to the social fabric of the IoT and Wearable Things industry, and Advisor for DataRPM – a next generation intelligence and analytics platform for big data solutions.
Dipak is known for being an innovative and high-energy executive who empowers boundary-breaking companies and helps them become industry leaders.
"There are two distinct functions in Visioneering: Imagination & Invention. Before anyone can "invent" the future, they need to "imagine" it". – Dipak M. Patel. Follow on Twitter: @dipakpatel / @GTechStorage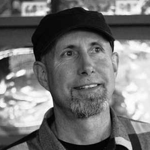 Bruce Pavitt8Stem, Creative Director / Founder of Sub Pop RecordsBruce S. Pavitt is an American music historian, critic, DJ, speaker, author, founder of Sub Pop Records, and current co-founder and Creative Director of 8Stem.
He is most famous for creating the Grunge music phenomenon in the early 1990s. Pavitt not only released the first albums by Soundgarden, Mudhoney, and Nirvana, but equally important, built a compelling narrative of the Seattle Music Scene in the international press that captured the world's imagination.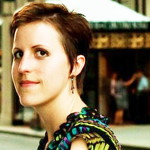 Cass PhillippsEpisode Interactive, Creative ManagerCass Phillipps is a creative manager at Episode Interactive, where she helps create stories and tools that allow anyone to bring their interactive story to life. Prior to this, she was an event producer in the startup industry, working on shows like this (the SF MusicTech Summit), Girls In Tech, and her own event: FailCon. She's passionate about empowering people to learn through storytelling, and how mobile tools can empower that.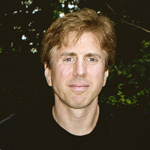 Jeff PriceAudiam, Founder & CEOIn June, 2013, Jeff launched Audiam. Audiam is a rights administration company for publishers and songwriters for all interactive streaming entities including: YouTube, background and foreground services, digital jukeboxes, digital Karaoke, Apple Music, Spotify, Rhapsody, Slacker, Rdio, scan & match lockers services and all other interactive digital streaming services.
On January 26th, 2006, Jeff Price launched TuneCore. As CEO, over the next six years, he built TuneCore into the world's largest music distribution and publishing administration entity.
Mr. Price also consulted for the Canadian performing rights organization SOCAN from 2012 – 2014.
In 1990 Jeff co-founded and was GM / President of the New York based independent record label spinART records (Pixies, Echo & The Bunnymen, Apples In Stereo, Richard Thompson etc) for seventeen years. Follow on Twitter: @TuneCoreJeff / @audiammusic
Milana RabkinStem, Co-founder & CEOPrior to founding Stem, Milana spent the last five years as a Digital Media Agent at United Talent Agency (UTA). Rabkin represented top digital creators, and sourced investment opportunities for UTA's VC division. She has been recognized as one of Hollywood's New Leaders by Variety and was named one of the "30 under 30" most influential young executives by Refinery29 in 2012. Follow on Twitter: @milana / @stem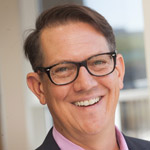 Shaun ReidQTS Data Centers, Commercial Sales DirectorShaun Reid serves as the commercial Sales Director for the western region for QTS, a leading international provider of data center and cloud services. Shaun has twenty years of experience in the telecommunications and data center industry, holding roles in development, operations and sales. Shaun entered the telecommunications field during the CLEC boom of the mid-nineties, overseeing construction for portions of MFS Communications' (later WorldCom's), fiber optic networks on both coasts. He held a similar role overseeing the construction of MFN's Bay Area fiber network. After MFN acquired AboveNet, Shaun held several sales-related roles primarily focused on the AboveNet product sets of IP transit and colocation. Shaun joined upstart 365 Main, Inc. and held the Director of Sales role there up until it's acquisition by Digital Realty. During his tenure at Digital Realty, he helped to launch their colocation initiative. Shaun joined QTS in January of 2013.
Shaun holds a bachelor's degree from Drexel University in Philadelphia, where he majored in Civil Engineering. Follow on Twitter: @shauncreid
Tom RettigGracenote, VP ProductTom is VP of Product at Gracenote, where he oversees development of all music products. Prior to this, he was VP of Production Studios (art, audio, animation and software) at LeapFrog, as well as Sound Director at Broderbund Software, playing key roles on several award-winning products for both companies. He has served on the Executive Board of the MIDI Manufacturers Association and is a voting member of the Recording Academy.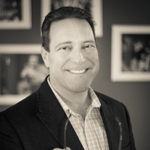 David RingDavid Ring Media, LLCDavid recently left his position as an Executive Vice President in UMG's Global Digital Business where David spent nearly 20 years as an industry leading, creative, digital media executive. David has worked closely and successfully with hundreds of technology companies on their digital initiatives — from initial product conception to ongoing operations and customer growth. With in-depth expertise in strategy, radio, mobile, online, over the top video and UGC, David and his team's collective efforts at UMG have produced outsized and outstanding results every single year. UMG digital revenue is now over Two Billion dollars annually from a starting point of zero. Accomplished through vision, persistence and leadership, David and his team and UMG's massively talented artists and writers have created and helped others create brand new businesses and business models, developed new products, and have executed innovative deals with hundreds of companies around the world. David is currently advising multiple early stage media and technology companies. Follow on Twitter: @Ringster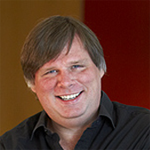 Ty RobertsGracenote, Co-Founder, Chief Strategy OfficerTy is tasked with developing long-term strategy and identifying new areas of growth for Gracenote. Ty co-founded Gracenote when his company ION merged with CDDB in the late 1990s. Prior to Gracenote, Ty produced the industry's first interactive music experiences on CD for artists like Brian Eno and David Bowie. Connected to practically everyone in the business, from labels and artists to technologists, Ty is a frequent speaker at music and TV industry conferences and events.Follow on Twitter: @rocknty / @gracenotetweets
Jordan RudessWisdom Music, PresidentVoted "Best Keyboardist of All Time" by Music Radar Magazine, Jordan Rudess is best known as the keyboardist/multi-instrumentalist extraordinaire for platinum-selling Grammy- nominated prog rock band, Dream Theater. In addition to playing in Dream Theater, Jordan has worked with a wide range of artists including LMR, his newest side project with Tony Levin and Marco Minneman, Liquid Tension Experiment, David Bowie, Steven Wilson, Aviv Geffen, the Dixie Dregs, Rod Morgenstein, Enrique Iglesias, Tony Williams, Jan Hammer and the Paul Winter Consort. In late 2010, the world-renowned keyboardist and Juilliard graduate premiered his first live orchestral composition "Explorations for Keyboard and Orchestra". In 2013 he released "All That Is Now", a solo acoustic piano recording which works interactively with his app, "Jordan Rudess Explores" and his orchestral album, "Explorations" which features a 50 piece orchestra. Dream Theater's newest top ten self-titled album was released last fall on Roadrunner Records. The band has recently completed their world tour for that album and is hard at work on their next studio album. Their full-length concert DVD, Breaking The Fourth Wall was released in the fall of 2014 and went to #1 on the Billboard charts.
Jordan's interest in state of the art keyboard controllers is another area of his career in which he has achieved success. Jordan owns the successful App development company Wizdom Music, creators of award-winning apps such as MorphWiz, SampleWiz, and Geo Synthesizer. He is Chief Music Officer at CME Music, creators of the acclaimed XKey mobile keyboard, as well as the Director of Music Experience for the London-based technology company, Roli Labs, creators of the Seaboard. Jordan has had the honor of being the keynote speaker at MacWorld, Microsoft Build Developer Convention and Project BBQ. In addition, he is the author of 2 keyboard technique books including his latest, "Total Keyboard Wizardry: A Technique and Improvisation Workbook". Musicians all over the world subscribe to Rudess' Online Music Conservatory, which offers a full range of courses in everything from harmony and rhythm to improvisation, ear training and technique. Follow on Twitter: @jcrudess / @wizdommusicapps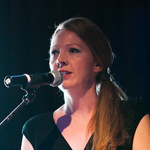 Portia SabinKill Rock Stars, PresidentPortia Sabin is the President of Kill Rock Stars and the host of the weekly music business radio show The Future of What. She is on the boards of A2IM, The Recording Academy's Pacific NW Chapter, and the Portland Rock 'n' Roll Camp for Girls.
Romain SalzmanDevialet, Phantom Project ManagerRomain Salzman is in charge of the marketing launch of Devialet's Phantom worldwide.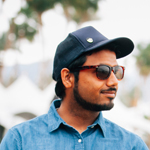 Gopi SanghaGoldenvoice, Director of Digital StrategyHaving worked extensively on operations and production for Goldenvoice festivals, including Coachella, Stagecoach, and FYF Fest, Sangha now applies his interdepartmental learnings and practices to the digital landscape of Goldenvoice's live experiences. These implementations range from the the fan experience, digital media assets, social strategy to brand activation and integrations. Follow on Twitter: @gopisangha / @goldenvoice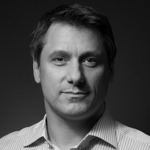 Laurent ScallieRed Pill VR, CEOLaurent Scallie has been the founder and CEO of 3 Virtual Reality companies for the last 23 years. He also was a key catalyst behind the creation of Oculus. He later joined the Advisory Board of Rob Stromberg's (Avatar Art Director) new VR production company alongside Steven Spielberg and others.
He is now focusing on marrying his passions for VR and music. He is developing a set of technologies that will allow anyone to immerse themselves into virtual worlds that are created in realtime by the music they listen to. His proprietary music deconstruction and analysis technology will create VSTEMS in realtime, users will essentially see each STEM individually represented in abstract procedurally generated worlds and GPU accelerated fluid-dynamics driven particle systems.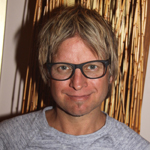 Gordon SchaefferBounceChat, CEOGordon aka Buddha Bass is the Founder of the BounceChat – Share Pics, Music, Links to People Nearby! Find People, Pics & Places Nearby & Around the World! Director of marketing, branding, product development & UI. Manager of technical teams & serial entrepreneur with a core competency in creative, design, team building and growth. Follow on Twitter: @BuddhaBassMusic / @BounceChat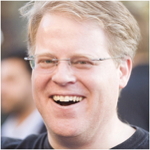 Robert ScobleRackspace, FuturistRackspace's Futurist searches the world looking for what's happening on the bleeding edge of technology and brings that learning to both the Internet and to strategists at Rackspace. Follow on Twitter: @Scobleizer
Doug ScribnerWatchMyBit, CEO & Co-FounderDoug Scribner understands that people with creative, visual, audio, and writing abilities pour their heart and soul into their craft. Actors, comedians, writers, animators, musicians, and many others create hours and hours of entertainment. They do this because they have passion, a vision, a message, or just for fun.
And they starve.
A veteran Keyboard player of the Hollywood 'pay to play' racket, and an award winning commercial writer and producer, Doug wanted a way to bring content creators and their fans closer together in mutual support.
As an early adopter and investor in Bitcoin he realized that with blockchain technology there was finally a way. He co-founded and is CEO of WatchMyBit which allows artists to monetize their videos, easily receive micropayments (or any sized payment) from anywhere in the world, automatically split with the whole team in any percentage, and get daily or even more frequent payouts.
WatchMyBit and blockchain technology allows artists anywhere in the world –banked or unbanked– to directly receive support from fans and cash out to their local currency. Fans get a completely ad-free experience with the knowledge they are rewarding art, not ads. Follow on Twitter: @dougscrib / @watchmybit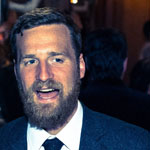 J SiderBandPage, CEOJ Sider worked his way up in the music business from mopping venue floors to booking some of the biggest gigs. J Sider is a veteran in the business of managing bands and venues around the country. This experience opened his eyes to the practical needs of the music community in the digital era, and the lack of a solution. Out of this realization, J Sider created BandPage to provide a powerful platform to help musicians create new revenue streams and drive higher fan engagement.
J Sider was named to both Inc. Magazine's and Billboard's 30 Under 30 as well as twice to Forbes 30 under 30. Follow on Twitter: @BandPage / @JSider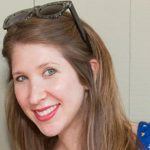 Patti SilvermanSF MusicTech Summit, AdvisorPatti Silverman has spent the last 7+ years in the space where music and technology converge. While at Columbia Records in NYC, she developed a reputation as an early proponent of music tech. To run marketing and promotional campaigns for a roster of 25+ artists including: Adele, Band of Horses, MGMT, The Avett Brothers and Passion Pit, Patti scouted the latest products and services being developed by Bay Area startups.
This interest in the "future of music" brought Patti to SF, where she joined the SF MusicTech Summit as Communications Director. In her role, Patti became a master connector, supporting innovation in the music industry by bridging relationships between tech, artists and labels. She continues to work with the community as an Advisor.
Taking her dedication to innovation a step further, Patti is in the process of launching her own agency as a solopreneur, working directly in tech with clients including: 10x Management and Hydric Media.
She was named one of the "30 Top SF Twitter Users to Follow" and can be found onstage speaking at tech events and hackathons. You can connect with her directly at @silvermansays.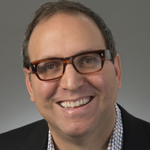 Michael SimonHarry Fox Agency, President & CEOMichael S. Simon is the President and CEO of the Harry Fox Agency, Inc. (HFA), a premier American music rights management organization. Previously, Simon was HFA's Senior Vice President of Business Affairs, General Counsel and Chief Strategic Officer.
Since joining HFA in 2001, Simon has focused his efforts on creating new opportunities for the company and the over 48,000 publishers it represents while also improving HFA's traditional mechanical licensing business. He has led the company's expansion beyond its traditional mechanical licensing business and created its Slingshot rights management service, which provides customized, outsourced solutions for music distributors. His team has developed groundbreaking licensing arrangements for online music and music video services, ringtones, Express Live recordings, lyrics, guitar tablature, background music, digital jukeboxes, and other new media opportunities.
Before joining HFA, Simon was the Executive Vice President of Business Affairs and General Counsel for Razorfish, Inc. where he guided the company's impressive growth from a small private company of 18 people to a public company of over 2,000 employees in five years. Prior to Razorfish, he founded Simon Ventures, an artist management and consulting company, whose roster included such major label acts as the Honeydogs and the Gigolo Aunts. Before that, Simon was Senior Director of Legal Affairs at Polygram Records. He also served as an associate in the entertainment and intellectual property law practice of Levine Thall Plotkin & Menin and the corporate, litigation and entertainment practice of Rubin Baum Levin Constant & Friedman.
Simon received his Juris Doctor from the Columbia University School of Law, and he graduated magna cum laude from Amherst College. He lives with his wife and three children in New York and owns independent record label Simon Recordings. Follow on Twitter: @MichaelSimon48 / @harryfoxagency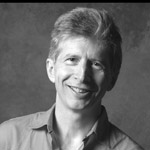 Robert SingermanHeaven11, PartnerKnown for developing talent and new music business technologies, as an entrepreneur, agent, manager, label executive, consultant, producer, and music supervisor, Singerman represented R.E.M., Gipsy Kings, James Brown, Suzanne Vega, Violent Femmes, 10,000 Maniacs, Smithereens, Fela Kuti, Bad Brains, pre-Beastie Boys, and King Sunny Ade, among many other artists, and companies such as Roadrunner in their US launch.
Robert directed the EU funded European Music Office, US and French Music Export Office, North America. He represents the Brasil Music Exchange in North America, funded by the trade organization, APEX, through Brasil Musica & Artes.
His main mission is giving music subtitle solutions, so that music becomes truly global, through the universal understanding of the lyrics. He's been working at LyricFind, currently as VP, International Publishing, to license and then market the rights to monetize legal lyrics and lyric translations from the publishers and songwriters around the globe on all digital and mobile platforms and devices.
He's given keynote speeches, moderated panels and spoken at conferences and Universities worldwide, including SIM, Brazil Ministry of Culture, Rio Info, Rio Music Buzz, Canadian Music Week, BIME, MaMa, SXSW, Midem, Womex, CMJ, NMS, SyncSummit, Digital Hollywood, Reeperbahn, Caribbean Music Summit, Medimex, FIM, Circlulart, Live at Heart, Waves, WAMI, Popkomm, Jamaica's Tourism Summit and Reggae Month, and the World Cultural Economic Forum.
Singerman's a partner in Heaven11 and SyncSummit, among other music and tech companies. He consults LyricFind, as his main client, and other companies such as Dotmusic, (.MUSIC), Bandsquare, Canadian Music Week, IQzic, SIM, and is on the Board of Directors/Advisors of Songtradr, Marcato Digital and Make Music New York. Follow on Twitter: @rosingerman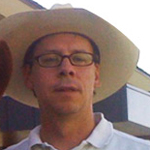 Jeffrey SmithSmule, CEO & Co-FounderJeff started his career as a software engineer at IBM's Scientific Research Center in Palo Alto, and after writing software for several companies, eventually cofounded a consumer business in electronic publishing that he sold to Novell/WordPerfect. Jeff took his second company public on the Nasdaq ('TMWD'), which he grew from inception to several thousand enterprise customers. Jeff's third company, which he co-founded and where he assumed a non-operating role as a
board member, was acquired by Google/Android. Jeff co-founded Smule while pursuing a Ph.D. in Computer Music at Stanford and serves as the CEO and Chairman of the Board. He recently completed his Ph.D., "Correlation analyses of encoded music performance", where he documented cultural differences of music performance interpretation. Jeff previously received a B.S. in Computer Science at Stanford University. He has coauthored sixteen patents. Follow on Twitter: @smule
Stu SmithTeespring, Head of Music & EntertainmentStu Smith, originally from Chicago, is Teespring's Head of Music & Entertainment. Stu has since spent the majority of his career working at the intersection of entertainment and technology, mostly focused on artist empowerment and increased transparency in the music industry. Stu started in artist management, initially out of his college dorm room, then for four years post-college at Red Light Management. In 2012, he joined CrowdSurge — a direct-to-consumer ticketing technology upstart founded in London — where he spent two and a half years leading music partnerships and running the company's Los Angeles office. He left CrowdSurge, which has since merged with Songkick, in February to join Teespring. Follow on Twitter: @stuartdsmith / @teespring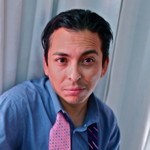 Brian SolisAltimeter Group, Principal AnalystBrian Solis is a digital analyst, anthropologist, and also a futurist. In his work at Altimeter Group, Solis studies the effects of disruptive technology on business and society. More so, he humanizes technology's causal effect to help people see people differently and understand what to do about it. He is an award-winning author and avid keynote speaker who is globally recognized as one of the most prominent thought leaders in digital transformation and innovation.
Brian has authored several best-selling books including What's the Future of Business (WTF), Engage! and The End of Business as Usual. His blog, BrianSolis.com, is ranked as a leading resource for insights into the future of business, new technology and marketing.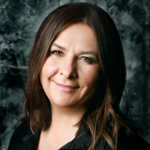 Livia TortellaBlack Box, Founder & CEOLivia Tortella is the Founder and Chief Executive Officer of Black Box, a modern music marketing agency, that develops, grows and breaks artists' audiences through digital branding, strategy and partnerships.
Under her leadership, Black Box builds audience and a clear path to revenue. The company works with music managers, record labels, publishers and music supervisors to create new revenue streams and forge new partnerships throughout an artist's development.
Prior to Black Box, Tortella was Co-President and Chief Operating Officer at Warner Bros. Records and the Executive VP/GM at Atlantic Records in New York. She joined Atlantic in 2004 after five years at Island Def Jam Music Group. Tortella began her career in 1989 at PolyGram Canada in A&R.
Livia is a fearless, innovative entertainment executive with a stellar track record for choosing top artists and taking market share. She is an industry veteran renowned for growing revenue and creating new products. Follow on Twitter: @liviatortella / @BlackBoxLA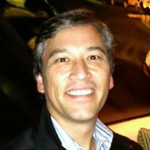 Ken UmezakiDigital Daruma, PresidentKen is an angel investor and business advisor for digital music startups, through his company Digital Daruma, with a specific focus on artist and b2b music and media service companies. He is also an experienced music business executive, focusing on business development, strategy and fundraising for the companies he works with. Digital Daruma has also made select direct investments in artists. His past experience includes 25 years in financial services trading, asset management and senior management positions. He is also an experienced musician, and currently plays bass in the band Fifth of Bourbon. Lastly, he is involved in a number of music foundations and academic organizations, including the national board of Little Kids Rock, Future of Music Coalition and advisory board positions at New York University, Berklee College of Music, and Worcester Polytechnic Institute.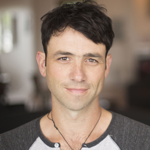 Matt UrmyArtist Growth, CEOYears touring as an independent songwriter shaped Matt's perspective of the music industry's need to have a better handle on logistics. The digital industry has created a paradigm where spreadsheets and pdfs just don't get it done anymore.
Matt founded Artist Growth in 2012, the only cloud based solution on the market today that offers managers and musicians the tools they need to comprehensively manage their career– so artists can spend more time on the music, and managers can focus more on the big picture. With a robust set of tools, covering Events, Tasks, Finances, Merchandise and Data Reporting, Artist Growth provides clients with a refined set of industry best practices for organizing, managing and analyzing information. Artist Growth is for musicians, managers, labels and other industry professionals looking to streamline their workflow and build their passion into a career. Learn more at www.artistgrowth.com. Follow on Twitter: @artistgrowth / @matturmy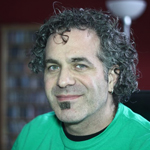 Dmitri Vietzerock paper scissors, inc., CEODmitri Vietze has worked in PR since the late 1990s. His eight-person publicity firm rock paper scissors, inc. consistently places media coverage for clients on NPR's Morning Edition, All Things Considered, Fresh Air, and Weekend Edition; in the New York Times, Wall Street Journal, Billboard, Hypebot, Music Week, Music Business Worldwide; and in hundreds of other top tech, business, and music outlets. He is a regular speaker at music industry conferences including SXSW, APAP, SF MusicTech Summit, and more. Rock Paper Scissors' current music tech PR clients include CD Baby, GigSalad, Rumblefish, LyricFind, Eventric, Music Xray, Accuradio, Jam On, Project Music, and 2112. Vietze and his team use deep storytelling, unexpected press angles, a global perspective, and streamlined systems to maximize coverage for clients. Vietze's firm was brought on by CD Baby to collaborate on organizing the first ever CD Baby DIY Musician Conference (October 2015, Chicago, IL) and helps clients with additional services including marketing strategy, conference visibility, organizational development, and visual assets/design. Vietze (which rhymes with 'pizza') split his upbringing between Nashville and New York (where he attended a specialized music high school); received a business management degree from Antioch College, which he attended on full scholarship for community involvement as a teenager; launched rps in Portland, Oregon, where he lived for several years; and currently resides midway between Nashville and Chicago. Follow on Twitter: @dmitrivietze / @rpsmusic
Dwayne WalkerRightside Ltd., SVP Business & Market DevelopmentDwayne leads business development across Rightside specializing in Digital Strategy and Partnerships. Dwayne has also served in executive, director & advisory board positions for Microsoft, GreenCoinx.com, Escrow.com, Iclick, FreeShop, Oversee.net and other technology and Internet companies. Follow on Twitter: @dwaynewalker and Linkedin: https://www.linkedin.com/in/dwaynewalker
Vinitha WatsonCo-Founder & Executive DirectorVinitha Watson is an artist, design strategist, and committed learner. Sometimes called divergent, her path has been just that: after catching the startup bug while opening Google's first satellite office in India, she started a textile company and received an MBA in Design Strategy from an experimental program started at California College of the Arts. She is a co-founder and Executive Director of Zoo Labs, a music accelerator focused on creating a healthier music ecosystem lead by artists that sit at the intersection of creativity, craft, and commercial viability. In her spare time, Vinitha consults on innovation strategy and growth planning for nonprofits; sits on the boards of Nexleaf Analytics and California College of the Arts; and continues to be a part of the Institute for the Future. Follow on Twitter: @thezoolabs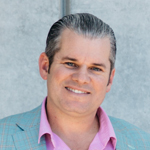 Stephen WhiteDubset Media Holdings, CEOStephen White is the Chief Executive Officer at Dubset Media Holdings. White has spent the last 25 years building innovative businesses in the digital music and entertainment markets with a focus on media recognition technologies and related businesses.
Prior to joining Dubset Stephen served as chief executive and President at Gracenote from 2012-2014. White held numerous roles for the company across 14 years and played a critical role in growing the company from a small start-up, focusing on music technologies and information, into a digital entertainment leader that now touches millions of music and movie fans around the globe. In his role as president, White oversaw all company strategy and operations, and was responsible for growing Gracenote's core business.
Before joining Gracenote, White was the vice president of development for streaming music start-up Echo.com, which was one of the first companies to combine group content streaming and community features. Prior to Echo.com, White was a senior director and executive producer for CKS, a media consultancy based in Silicon Valley where he lead teams in the creation of web properties such as the Apple online store and GM.com. He began his career as a reporter and writer. Follow on Twitter: @swhite415
Jordan YoungSKIO Music, Chief Industry OfficerJordan "DJ Swivel" Young is a Grammy winning producer, songwriter, and engineer with over a decade of experience working with some of the biggest names in music, including Beyonce, Jay-Z, Kanye West, and Rihanna. He is currently co-founder and Chief Industry Officer of SKIO Music, a digital music marketplace with an integrated copyright licensing system that empowers content creators and content owners to make more licensing deals and access new revenue. Follow on Twitter: @djswivel

Brian ZiskSF MusicTech Summit, Executive ProducerBrian Zisk is a serial entrepreneur specializing in digital media, web broadcasting and distribution technologies. He is a founder of BuzzMakers, Inc., which produces the SF MusicTech Summit and the Future of Money & Technology Summit. He is a co-founder of the SF MusicTech Fund. Additionally, Brian is a Co-Founder and Technologies Director of the Future of Music Coalition and a Board Member and/or Strategic Advisor for a wide variety of tech companies and non-profits. Brian was previously a founder of The Green Witch Internet Radio which was sold to CMGI (NASDAQ: CMGI) at the turn of the millennium. He is active in many influential computer-mediated forums, is quoted and published extensively in the media, frequently appears on panels and at industry events domestically and abroad, and is an expert at frenzy whipping, brand awareness, and in creating new business models. He is married to Shoshana Zisk. Follow Brian on Twitter: @zisk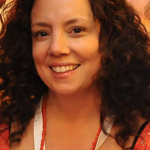 Shoshana ZiskSF Music Tech, Co ProducerShoshana Zisk is the co-producer of the SF MusicTech Summit. She is also an entertainment lawyer with a wide range of experience in the music industry. Her experiences includes Interim Chief Operating Officer for In Ticketing, Business & Legal Affairs for George Clinton and his musical groups Parliament, Funkadelic and The P-Funk Allstars, and General Manager of Clinton's independent record label The C Kunspyruzy. Her previous positions include Business & Legal Affairs at BMG U.S. Latin, the Copyright Department at Motown, and A&R Administration for Island Records. Shoshana is currently the CEO of Kiddie Village, which creates award-winning childrens videos and music. She is a member of the California, New York, and Florida Bars. She earned a bachelor degree in Classical Piano Performance and Juris Doctorate (cum Laude) from the University of Miami. Shoshana was recently the Musical Director for "Rent" (the musical) in San Francisco, CA & Hollywood, California. Follow Shoshana on Twitter: @shoshana / @sfmusictech
Our 2015 SF MusicTech Sponsors!

Wix.com is a leading cloud-based development platform with millions of users worldwide. We make it easy for everyone to create a beautiful, professional web presence.
Promote your business, showcase your art, set up an online shop or just test out new ideas. The Wix website builder has everything you need to create a fully personalized, high-quality free website.
Wix Music gives you everything you need for your music online. Stunning websites. Promote and sell your music commission free. Digital distribution. Electronic press kits. Online merch stores & more.

LyricFind aggregates the rights and licensing for the use of song lyrics online. With licenses from over 2,700 publishers and lyrics to over 2 million tracks, LyricFind powers services such as Microsoft's Bing Entertainment, Lyrics.com, Shazam, Slacker, SoundHound, SongMeanings, LyricsMode, LyricsFreak, and more, including LyricFind's own direct-to-consumer mobile applications, available for the iPhone, iPod Touch, iPad, Android, and Blackberry Playbook platforms.

Gracenote, Inc. provides music and video content and technologies to the world's hottest entertainment products and brands. At its core, it helps connect people with the entertainment they love. Gracenote is the industry standard for music recognition and is supported by the largest source of music metadata, featuring descriptions of more than 200 million tracks.

Rovi enables the world's leading entertainment brands to increase their reach, drive customer satisfaction, and make music discovery experiences more personal and relevant for true aficionados. Our dynamic music metadata and search and recommendations solutions make it easier for consumers to find the music they care about on virtually any connected device.

Ticketfly is the technology company reimagining the live event experience for promoters and fans. For promoters, Ticketfly's integrated platform powers the entire event lifecycle, from booking the right talent to maximizing ticket sales to selling concessions. For fans, Ticketfly offers up curated picks from trendsetting venues across North America, and a quick and easy mobile purchase flow that lets you buy tickets in just a few taps. Since its founding in 2008, Ticketfly has regularly launched disruptive products, including the first integrated ticketing, marketing, and analytics platform and the first customer analytics suite. Over 1,100 leading venues and promoters have partnered with Ticketfly to power their events, including Merriweather Post Pavilion, the Brooklyn Bowl, Central Park SummerStage, Pitchfork Music Festival, and Burning Man. Ticketfly is led by Andrew Dreskin, co-founder of TicketWeb, the first company to ever sell tickets online. In seven years of operations, the company has processed more than $1B of ticket transactions, and in 2015, Ticketfly was named one of Fast Company's "Most Innovative Companies in Music."

QTS is a national provider of data center solutions and managed services. The company offers a complete, unique portfolio of core data center products, including custom data center (C1), colocation (C2) and cloud and managed services (C3), providing the flexibility, scale and security needed to support the evolving infrastructure demands of web and IT applications.


More than 5 million people and businesses use MailChimp to create, send, and track email newsletters. Whether you're self-employed, you manage projects for clients, or you work for a Fortune 500 company, MailChimp has features and integrations that will suit your email marketing needs.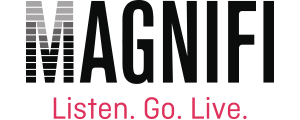 MAGNIFI makes it simple to find the best artists on tour, immediately listen to their music and buy tickets to their shows, all in one place. This is enhanced by MAGNIFI's community where music fans can share, follow, and vote on favorite tracks, artists and venues. MAGNIFI features hundreds of thousands of artists and over 7,000 venues across the globe.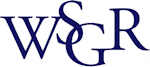 Wilson Sonsini Goodrich & Rosati is the premier legal advisor to technology, life sciences, and growth enterprises worldwide. For more than 50 years, the firm has offered a broad range of services and legal disciplines focused on serving the principal challenges faced by the management and boards of directors of business enterprises. WSGR is nationally recognized as a leader in corporate governance and finance, M&A, private equity, securities litigation, employment law, intellectual property, and antitrust, among many other areas of law, and has 13 offices in technology, business, and regulatory hubs worldwide. For more information, please visit www.wsgr.com.

Smule's mission is to connect the world through music. We create social music-making experiences for everyone. We love music and believe that everyone is inherently creative. Our dream is to bring people from all over the world together to share in the joy of creating music, with a little help from the magic of technology. The result is a network of musicians using our apps that is 25+ million people strong. We're the #1 developer of music-based mobile applications including Sing!, Magic Piano, Guitar and more.


Description coming soon..

StubHub is the world's largest ticket marketplace, enabling fans the choice to buy and sell tickets to tens of thousands of sports, concert, theater and other live entertainment events on desktop, tablet or mobile, as well as the ability to discover local live music through its iOS app StubHub Music.

Acquia helps media, entertainment and publishing organizations exceed digital expectations with an open platform and the agility to unite applications across platforms to create personalized and relevant connections with their customers anytime, anywhere.

WatchMyBit is a streaming video platform that enables micro-payments as low as 9 cents using Bitcoin. We strengthen the creator-fan relationship by passing the vast majority of funds to the creators. Artists can split their payment to all team members automatically, and cash out to any currency and gift cards. Fans enjoy ad-free videos while supporting the artists they love more directly and effectively. We enable many new revenue generating models.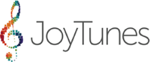 JoyTunes, an award-winning music service is making it possible for anyone to learn to play a musical instrument. Combining education methods, sound recognition and the latest gaming technologies, we create the world's most popular music education apps. Our acoustic engine auto-magically detects your piano or keyboard as you play providing real-time feedback, no wires needed. Over 1 million songs are played each week!


Krue is a live streaming app that makes it simple for musicians to broadcast themselves while interacting with their fans in real-time. We built Krue to allow viewers and musicians to connect on a deeper level, with the option to subscribe for bonus features which further the connection.


Celebrating more than 130 years of service, King & Spalding is an international law firm that represents a broad array of clients, including half of the Fortune Global 100, with 900 lawyers in 18 offices in the United States, Europe, the Middle East and Asia. The firm has handled matters in over 160 countries on six continents and is consistently recognized for the results it obtains, uncompromising commitment to quality, and dedication to understanding the business and culture of its clients.

Dart Music is the first fully-automated distribution platform for classical music. We distribute to all major online stores and streaming services. Also, because the process is automated, we only charge a small flat fee. That means, for the first time, classical artists can finally keep 100% of their royalties.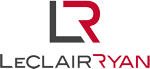 As a trusted advisor, LeClairRyan provides business counsel and client representation in corporate law and litigation. In this role, the firm applies its knowledge, insight and skill to help clients achieve their business objectives while managing and minimizing their legal risks, difficulties and expenses. With offices in California, Colorado, Connecticut, Georgia, Maryland, Massachusetts, Michigan, Nevada, New Jersey, New York, Pennsylvania, Texas, Virginia and Washington, D.C., the firm has approximately 380 attorneys representing a wide variety of clients throughout the nation.

Berklee Online is the online continuing education division of Berklee College of Music, delivering access to Berklee's acclaimed curriculum from anywhere in the world. Berklee Online's award-winning online courses and multi-course certificate programs are accredited and taught by the college's world-renowned faculty, providing lifelong learning opportunities to people interested in music and working in the music industry.


Pandora (NYSE: P) gives people music and comedy they love anytime, anywhere, through connected devices. Personalized stations launch instantly with the input of a single "seed" – a favorite artist, song, or genre. The Music Genome Project®, a deeply detailed hand-built musical taxonomy, powers the personalization of Pandora® internet radio by using musicological "DNA" and constant listener feedback to craft personalized stations from a growing collection of more than one million tracks. Tens of millions of people turn on Pandora every month to hear music they love. www.pandora.com

Founded in 2012, Artist Growth is the only cloud based solution on the market today that offers managers and musicians the tools they need to comprehensively manage their career– so artists can spend more time on the music, and managers can focus more on the big picture. With a robust set of tools, covering Events, Tasks, Finances, Merchandise and Data Reporting, Artist Growth provides clients with a refined set of industry best practices for organizing, managing and analyzing information. Artist Growth is for musicians, managers, labels and other industry professionals looking to streamline their workflow and build their passion into a career. Learn more at www.artistgrowth.com.

CD Baby, Inc. is an online music store specializing in the sale of CDs and music downloads from independent musicians to consumers. Whether you love hip hop or opera, Latin jazz or folk-rock, when you buy from CD Baby, you're not just taking home a bit of music; You're supporting an artist's ability to continue recording and performing. CD Baby is based in Portland, Oregon (land of microbrews, overcast skies, and constant creativity). We're a company run by artists, for artists.

Songtradr is the B2B marketplace platform for trading and licensing music rights. The platform solves the challenges associated with rights transactions and provides creators and owners with a single destination to manage their business via Songtradr's proprietary content management system.

Musistic is a brand new disruptive technology that allows creative, musical collaboration with anyone, anywhere regardless of which DAW is being used. Our DAW plugin with sophisticated cloud data backend allows you to transfer uncompressed, high-quality audio. By never leaving your workstation, this seamless integration eliminates all of the downtime that occurs when collaborating. www.musistic.com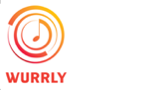 Wurrly offers a high quality, portable recording artist experience, where anyone can be a singer! Users can choose a song, customize it (by instrumentation, key & tempo), record (using lyrics provided) and enhance with one touch mix filters, then share with your friends or the world (or keep it private).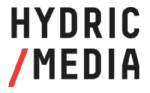 Hydric Media is the apps studio for the music industry, based in Brisbane, Australia and New York City. Hydric works with top players in the music space, including Spotify, MTV, CMT, Sony Music and eMusic, and is the name behind the popular music discovery platform Wonder.fm and hip hop app White Label.


The South by Southwest® (SXSW®) Conferences & Festivals offer the unique convergence of original music, independent films, and emerging technologies. Fostering creative and professional growth alike, SXSW® is the premier destination for discovery.
Year after year, the event is a launching pad for new creative content. New media presentations, music showcases and film screenings provide buzz-generating exposure for creators and compelling entertainment for audiences. Conference panel discussions present a forum for learning, business activity thrives at the Trade Shows and global networking opportunities abound. Intellectual and creative intermingling among industry leaders continues to spark new ideas and carve the path for the future of each ever-evolving field, long after the events' conclusion.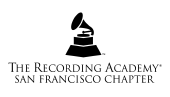 Established in 1957, The Recording Academy is an organization of musicians, songwriters, producers, engineers and recording professionals that is dedicated to improving the cultural condition and quality of life for music and its makers. Internationally known for the GRAMMY Awards — the preeminent peer-recognized award for musical excellence and the most credible brand in music — The Recording Academy is responsible for groundbreaking professional development, cultural enrichment, advocacy, education and human services programs. The Academy continues to focus on its mission of recognizing musical excellence, advocating for the well-being of music makers and ensuring music remains an indelible part of our culture. For more information about The Academy, please visit www.grammy.com.

Recombinant is pioneering the study of music as a language, and developing interactive technology that puts the fan in the band. The result is a gateway opportunity to remarket every song in the world as an interactive experience available to all people, regardless of ability or training. Our flagship product JamBandit is the world's simplest environment for interactive music performance. There are no strings. No frets. No keys. No instructions. No user manual. Just you, the touchscreen, and a magical ability to play music well.


BandPage is a music technology company that is focused on building powerful tools for modern musicians. Used by over 500,000 musicians ranging from local bands to arena performers, BandPage is a fully-featured solution for musicians to manage their presence across the web from one central place.


The Ampsy (formerly Fliptu) platform offers brands a comprehensive suite of social aggregation tools to aggregate & curate their best brand & fan social content into beautiful, engaging social visualizations. In 60 seconds, a brand can build a campaign and have it live & embedded anywhere with a single line of iframe code. Over 20,000 brands have used the Ampsy platform to create campaigns, including prominent brands like Jimmy Kimmel Live, American Idol Tour, Keith Urban, Britney Spears, AC/DC, W Hotels, Maria Sharapova, Zac Brown Band, KISS, and many more.

INgrooves Music Group is a leader in the independent music distribution & marketing industry, and is comprised of INgrooves Distribution Services, INresidence Artist Services, and INgrooves Rights Services. INgrooves provides the global music community with distribution, customized marketing & promotion, sync licensing, music publishing and administrative support to help maximize the earnings potential of music and video releases in today's dynamic music marketplace.


Rock Paper Scissors is an eight-person PR firm that consistently places stories with NPR's Morning Edition, All Things Considered, Fresh Air, New York Times, Wall Street Journal, Billboard, and hundreds of others. Clients include CD Baby, GigSalad, Rumblefish, LyricFind, Eventric, Music Xray, Accuradio, Jam On, Project Music, and 2112.


SoundHound is revolutionizing the way people interact with mobile devices by delivering innovative technologies and compelling user experiences in sound recognition, at home, at work, at play and on the go. SoundHound's applications, SoundHound and Hound, are powered by the company's breakthrough Sound2Sound technology. Sound2Sound has resulted in numerous breakthroughs including the world's fastest music recognition, the world's only viable singing and humming search, instant-response large scale speech recognition systems, and large scale lyrics alignment.


Walden Venture Capital targets Sprout Stage™ investments. We seek products or services with mass-market potential and powerful underlying technologies taking active supporting roles typically as first institutional investors. Our target sectors are digital media and cloud services for consumers and enterprise. We care deeply about Founders and Management and work diligently to help manifest their vision. Our portfolio includes leaders in music, mobile, internet media and breakthrough cloud services.


Heaven 11 is a technical platform for online rights registration, administration and management, multi territorial rights mapping and tracing, dispute recognition and resolution, royalty reports processing and disbursement. It maybe used by writers, producers, performers, publishers, labels, distributors, societies and digital service platforms.


Thrillcall, through its website and award wining mobile app, provides the best balance of breadth of live music event information and high data quality. Users connect their music services and social media accounts to receive show announcements & ticket on sale alerts for artists they listen to and like. Thrillcall works with music industry partners to market single events, tours and music tracks through direct ticket sales and giveaways.

Fathom Law is a business and technology law firm advising entrepreneurs, growth companies and investors in the technology, media, entertainment, life sciences and financial services industries. a wide range of industries. We provide full service representation across the business spectrum, from formation to financing to exit, and everything in between. We deliver sophisticated legal and business advice with outstanding service to achieve our clients' strategic objectives.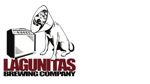 The Lagunitas Brewing Co. was not so much an act of ordinary 'foundling' as it was willed into being by the unspoken desire of supportive beer-lovers in Northern California after which they continued to nurture their creation and urged us forward to fulfill the unifying needs of that same beer-loving diaspora from coast to coast and beyond. It is good to have friends!


Pandora is the world's most powerful music discovery platform – a place where artists find their fans and listeners find music they love. We are driven by a single purpose: unleashing the infinite power of music by connecting artists and fans, whether through earbuds, car speakers, live on stage or anywhere fans want to experience it. Our team of highly trained musicologists analyze hundreds of attributes for each recording which powers our proprietary Music Genome Project®, delivering billions of hours of personalized music tailored to the tastes of each music listener, full of discovery, making artist/fan connections at unprecedented scale. Founded by musicians, Pandora empowers artists with valuable data and tools to help grow their careers and connect with their fans.

Rumblefish is the world leader in music micro-licensing and YouTube monetization. Its micro-licensing platform allows social video networks, video applications and marketplaces to offer music functionality on web, tablet and mobile offerings, providing access to the world's largest copyright-cleared music catalog of more than 5 million copyrights. The company makes music for online social video easy and legal, and has had over 75 million videos use its music tracks, resulting in 1.7 billion YouTube views per month and millions of dollars in royalties for its artists. Rumblefish clients include YouTube, Shutterstock, Google, Vimeo, Animoto, SocialCam, Vizify, and WeVideo; and partners include CD Baby and APM. The company has offices in Portland OR, San Francisco and Los Angeles.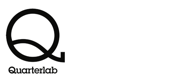 Quarterlab is a video strategy consultancy and specialized video network. We help brands and creators build channels, create content programming strategies, and use best practices to help their content get discovered by as many people as possible. We also work with larger media companies and intellectual property holders to make sure they are monetizing their content as effectively as possible on video platforms. Clients include Lil Wayne, Kill Rock Stars, Run The Jewels, Nicki Minaj, Rap Grid, & many more.


RightRound was created out of the successful Internet services delivered at SXSW including attendee WiFi, video streaming, and event production since 2005. Internet technology has an increasing role in events of all kinds. RightRound is the effort to provide the successful solutions that have been used at SXSW, SF MusicTech Summit, and others.

Reviewr (formerly Pitchburner) is a web-based application used to inspire entrepreneurs through engaging competitions.


Universe helps event organizers sell tickets, promote, and manage events online. Working with Universe will help you grow your audience, and sell more tickets.


Founded in 1997, ABB Records is an Oakland-based record company that provides music distribution, marketing, management and consulting services for artists and labels. ABB's roster has included Dilated Peoples (Capitol), Little Brother (Atlantic), Defari (Tommy Boy), Planet Asia (Interscope) and The Sound Providers (Quarternote) and many others.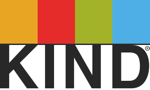 There's healthy. There's tasty. Then there's healthy and tasty. At KIND, we believe you deserve both—we call it our brAND philosophy. That's why you'll find all of our snacks are pretty much the nirvana of healthful tastiness. What began with just 8 bar varieties in 2004 has grown to over 22 bars and 6 Healthy Grains snackable clusters, and a multitude of new recipes being perfected and refined to our standards in the KIND kitchen. So whether your snacking style is choosy or adventurous (or a little bit of both), here's something to celebrate: we'll always be thinking up new ways to delight your taste buds and keep your body happy.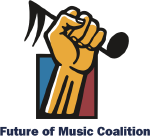 Future of Music Coalition (FMC) is a Washington D.C.-based nonprofit organization supporting a musical ecosystem where artists flourish and are compensated fairly and transparently for their work. FMC works with musicians, composers and industry stakeholders to identify solutions to shared challenges. We promote strategies, policies, technologies and educational initiatives that always put artists first while recognizing the role music fans play in shaping the future. FMC works to ensure that diversity, equality and creativity drives artist engagement with the global music community, and that these values are reflected in laws, licenses, and policies that govern any industry
that uses music as raw material for its business.

FestForward is a music, film, and food & wine festival industry conference which brings together leading producers, promoters and directors of brands such as Coachella, EDC, SXSW, Bonnaroo, Lollapalooza, Sundance, Tribeca, LA Food & Wine Festival and many more.

FLOOD Magazine is a new, influential voice that spans the diverse cultural landscape of music, film, television, food, fine art, travel and everything in between. We aim to broadcast our message above the noise through insightful daily news, engaging media, intelligent editorial profiles, and thought-provoking interviews. In collaboration with top entertainers and creative thinkers, FLOOD Magazine pushes the conversation forward while continuing to champion what inspires us. Stay above the current.

San Francisco Citizens Initiative for Technology and Innovation (sf.citi) is an organization created to leverage the power of the technology community around civic action in San Francisco.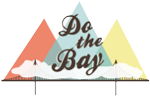 DotheBay is part of the larger DoStuff Media network and works with promoters, venues, bands, tastemakers, and more to bring you listings of all the events that are happening in and around the Bay Area. We keep you up to date with all things music, art, film, food, theatre, comedy and culture.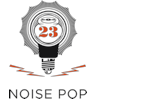 Established in San Francisco in 1993, Noise Pop is the leading independent music festival in the Bay Area. Over the last 21 years Noise Pop has provided exposure to some of the top emerging artists, many of who have gone on to widespread acclaim, including The White Stripes, Modest Mouse, Death Cab for Cutie, The Flaming Lips, The Shins, Fleet Foxes, Bright Eyes and Yoko Ono. In 2006, Noise Pop began expanding the scope and presence of its established brand into year-round events (including the Treasure Island Music Festival) in the Bay Area and beyond that celebrate all forms of independent culture, music, film, art and merchandise to an ever expanding community.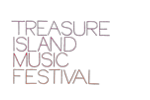 Produced by Another Planet Entertainment and Noise Pop, Treasure Island Music Festival has grown to become one of the west coast's most-loved festivals. With no overlapping sets, Bay Area cuisine, and the gorgeous, panoramic views of the San Francisco Bay serving as the festival's backdrop, Treasure Island Music Festival is like no other festival experience in the country. When the festival began in 2007, it quickly became one of the premiere music events of the fall concert season thanks to its consistently fresh and exciting lineups, selling out year after year.
Our 2015 SF MusicTech Summit Attendees
Gail Haspert
Sound Fit
Jason Ochoa
InnerspaceVR
Head of BD
www.innerspacevr.com
Ariel Ward
InnerspaceVR
Isaac Bess
YouTube
Shannon O'Flaherty
SoundCloud
Russell Paul Lujan
Taylor Freeman
UploadVR, Inc.
CEO
www.uploadvr.com
@taylorpfreeman
Hank Barry
Sidley Austin
June P Goldsmith
Vikram Lakhwara
Gregg Stein
Marco Parisi
Chris Isaacson Presents
Camill Sayadah
Gabriel Kyne
Paul Wells
Flow Communications
Co-Founder/CEO
www.flowstream.com
@DJLobster \ @FlowstreamSF
Pamela Chen
AKQA, Inc.
Kevin Marks
Proud To Pay
Founder
www.kevinmarks.com
@kevinmarks
Chris Barbour
Facebook
Jonathan Hull
Facebook
Music Partnerships
Stanley Lee
Social Marketing Fella
Photographer
Sanian Akbar
#cheetahcorner
Henna Huhtala
#cheetahcorner
Navvab Tadiver
#cheetahcorner
James Teiser
Atomystic
CEO
@gonzoguroo
Jason Wong
Startup Digest Winner
Jon Zilber
Startup Digest Winner
Danny Freeman
Startup Digest Winner
David Isaacson
Startup Digest Winner
Soya Seo
vantage.tv
Marketing
www.vantage.tv
@vantagetv
Michael Choi
vantage.tv
Product Manager
www.vantage.tv
@vantagetv
Juan Santillan
vantage.tv
Founder, CEO
www.vantage.tv
@vantagetv
Elise McRoberts
Empowered Inc.
@elisemcroberts
Richard Wolfgram
SunTrust Robinson Humphrey
Managing Director
Cathy Gellis
Digital Age Defense
Attorney
www.DigitalAgeDefense.org
@cathygellis
Luigi Canzoni
www.LuigiCanzoni.com
Kate Richards
Freddy Clarke
www.FreddyClarke.com
Max Carlson
Teem, Inc.
Chief Technical Officer
Daniel Fabricant
Musician, Bass, Teacher
Taylor Soppe
Taylor Soppe
Photographer, Filmographer
Ira Marlowe
The Monkey House
Singer Songwriter / Producer
Lisa Mandelstein
Almondstone Productions
Singer Songwriter
Brett Boyd
Guitar School Rocks
The Man
www.guitarschoolrocks.com
Douglas Evans
Techno Verde
GC
www.technoverde.com
Natalia Karaseva
Girls Play Guitar
Founder
www.girlsplayguitar.com
Jesse Block
Crissy Field Media
Executive Content Producer/Director
www.crissyfieldmedia.com
Julia Sun
Eyegroove
Marketing
www.about.me/juliasun
@juliasun
Davin Riley
MSCLVR
CEO/Cofounder
www.msclvr.com
Jared Vanfleet
Gregory Jones
Skitz Records
Singer Songwriter
www.reverbnation.com/gomerhendrix
Daryl Wise
Streetwise PR
www.streetwisepr.com
Sukhjit Ghag
Self
Community and Content Pro
@sukhjit
Chris Crawford
Loudr
Founder & CEO
www.jessitrauth.com
Kwasi Asare
Fighter
CEO
Adrienne Day
Billboard
Freelance
Ethan Sacre
INgrooves
Emily Chen
USF
Nicola Olivetti
DJ
Kevin Wacker
Wix.com
Team Captain/Wix Music Product Lead
Steven Chen
Wilson Sonsini Goodrich & Rosati
Associate
www.wsgr.com/WSGR/DBIndex.aspx?SectionName=attorneys/BIOS/13628.htm
Melissa Eisenberg
SFFT
VP Partnerships
www.sffashtech.com
@yourstartupgirl
Carolyn Gerin
WedTech Summit
Co-Founder
www.wedtechsummit.com
@wedtechsummit
Jessica M Gore
Alexander Chung
vantage.tv
COO
www.vantage.tv
@vantagetv
Al Glenn
KPOO 89.5 FM
Programmer/Producer/Host
www.kpoo.com
Jonathan Bibayan
KDFC Radio
Operations Administrator
www.kdfc.com
Heather Rafter
RafterMarsh
Principal
www.raftermarsh.com
Heather Rafter
RafterMarsh
Jamie Sampson
CrowdAlbum
Vanessa Browne
MAGNIFI
Chang Yi
Law Offices of Chang R. Yi
Attorney
www.ChangsLawOffice.com
Michael Nurick
BandPage
Market Strategist
www.bandpage.com
@MichaelNurick
John Capin
Acquia
Strategic Account Manager
Lishu Gang
Minerva Schools at KGI
Kyle Fleming
Symmetry Labs
Co-Founder
www.symmetrylabs.com
Michael Gosney
Earthdance International
Co-Generator
www.earthdance.org
James Zhang
The Drop
CTO
www.thedrop.club
@jamesfzhang
Lauren Pufpaf
feed.fm
Co-Founder
www.feed.fm
Jim Patterson
BandPage
Chief Product Officer
www.bandpage.com
Sam Reader
The Ticket Fairy
Biz Dev Manager
www.TheTicketFairy.com
@samba1
Chris Wiltsee
BandPage
VP, Business Development
www.bandpage.com
@cwiltseego
Gokhan Ekremoglu
YouTube
Mike Ray
Conscious Immaturity
Founder / Executive Director
www.consciousimmaturity.org
@consciouseye
Alexander Green
Symmetry Labs
CEO
Maggie Weiland
SF Entertainment Commission
Deputy Director
www.sfgov.org/entertainment
Tommy Sheperd
Alphabet Rockers
Kaitlin McGaw
Alphabet Rockers
Eli Hurwitz
Zatoon
Recording Artist
www.zatoon.com
Ari Evans
Maestro
CEO
www.maestro.io
@marioario
Sam Levin
Levin|Bridge
Managing Partner
www.levinbridge.com
@samlevin
Lisa Dusseault
StubHub
Ethan Blumenthal
Zeitgeist Artist Management
Digital Marketing Coordinator
www.zeitgeistmanagement.com
@zeitgeistmgmt
Darius Zelkha
Zeitgeist Artist Management
Manager & Digital Strategy
www.zeitgeistmanagement.com
@zeitgeistmgmt
Jordan Kurland
Zeitgeist Artist Management
Owner
www.zeitgeistmanagment.com
@zeitgeistmgmt
Ben Van Houten
SF Office of Economic & Workforce Development
Business Development, Nightlife & Entertainment
www.nightlifesf.org
Anne Ward
CircleClick
CEO
www.CircleClick.com
@annebot
Joel Ward
CircleClick
Head of R&D
www.CircleClick.com
@val314159
Rob Culos
Media One A/V
Scott Charles Morgan
Media One A/V
Bosco Kante
ElectroSpit
Founder
www.ElectroSpit.com
@ElectroSpit
Gregory Miller
Wilson Sonsini
www.wsgr.com
@gregorymiller
John McGaraghan
WSGR
Associate
Craig Linssen
Apple
Senior Partnership Manager
www.apple.com
Melissa Adair
Honey Bee PR
Principal
@honeybeescene
Bryce Weitzel
SoundHound, Inc.
Director, Ad Solutions + Integrated Marketing
www.soundhound.com
Julia Guerra
Language Alchemy
Danielle Smit
Rhymeo
Head of PR
www.rhymeo.co
@therhymeo
Christl Bickham
Berklee Online
Jason Hovey
Booktrack
Vice President, Business Development
www.booktrack.com
@jasondhovey
Kyle Ellicott
Wearable World
Chief Labs Officer
www.wearableworld.co
@kyleellicott
Karen Chu
AccountingSuite
Web Developer
Mario Fantoni
WatchMyBit
Atsuko Mizuta
WatchMyBit
Michael Johnson
Trans World Entertainment
Financial Consultant
www.TWEC.com
Jess Erickson
500 Startups
Director of Diversity
www.500.co
@jessjerickson
Jason Rubenstein
10X Management
Musician/Technologist
@jasonrubenstein
Frank Olivier, CCO
Twisted Cabaret – Comedy Varieté Show
Juggler, Magician and Resident Miscreant
www.TwistedCabaret.com – www.FunnyFrank.com
Simon Morrison
Morrison Studios
Founder & CEO
www.MorrisonStudios.com
Denise Sullivan
Author & Cultural Curator
www.DeniseSullivan.com
@4DeniseSullivan
Stephanie Lenorovitz
AlcheMistress of Intuitive Design
Jesse T. Seaver
Mouth Music Maestro
www.jesseseaver.com
Mariah Gibert
Gibert Continental
Terra C.
Cornerstone Biz
Melissa B.
Cornerstone Biz
Louis Cerbone
LouisCerbone.Com
Musician, Webmaster, I.T. Director
www.louiscerbone.com
@louiscerbone
Greg Lucas
Preservation Hall Jazz Band
Glenn Allen Howard, Ls.D
American Musical Heritage Foundation
Founder / Curator
www.amusher.org
Gregg Delman
DRSmedia
Partner
www.drsmedia.com
@gdelman
Anzhelika Petrochenko
ArrowPass, Inc
Director of Product Development
www.arrowpass.com
@crazyprotein
Michael Cole
WedTech Summit
Co-Founder
Hyun Young "Chelsea" Park
Artist Manager / Crossfader
Artist Relations / Community Manager
www.Crossfader.fm
@hyp_e
Tonya Hall
TWiT This Week in Tech tv
Host Producer Booking
www.TWiT.tv
@TonyaHallRadio
Howard Morris
WatchMyBit
Howard Sapper
WatchMyBit
Business Development
Josephine Huynh
Gordon Schaeffer Jr
BounceChat
Amanda Blackmore
BounceChat
Moki Gallagher
BounceChat
Howard Love
BounceChat
Brian Sadler
FIGHTER Interactive, Inc.
Founder / Managing Partner
www.WeAreFighter.com
@B_Koool
Andre Bourque
Social Marketing Fella
Journalist
www.socialmarketingfella.com
@SocialMktgFella
Gudjon Gudjonsson
OZ
CEO
www.oz.com
@oz
Xander Soren
Apple, Inc.
Director of Music Apps
www.apple.com
@xandersoren
Oz McGuire
INgrooves
Label Manager
www.ingrooves.com
@ozgod
Cassie Phillips
Pocket Gems
Sean Sullivan
Boombotix
Jeff Price
Audiam
Bryan Calhoun
Blueprint Group
Morvarid Metanat
Pandora
Bill Smith
Rovi
Sr. Director, Marketing Programs
www.rovicorp.com
Bob Fleming
Rovi Corp
Product Management Director
Bob Bykowski
Rovi Corp
Sr. Sales Director
www.rovicorp.com
Kyle Smetanka
Rovi Corp
Product Manager
www.rovicorp.com
Brian Wentzloff
Musistic
CTO
www.musistic.com
@brianwentzloff
Joel Halpern
Musistic
CMO
www.musistic.com
@joelhalpern
Hal Bailey
Musistic
Marc Pelletier
Midem
James Kirby
About Fest
Fred Torphy
About Fest
Grace Kelly
The Yuyay
www.theyuyay.com
Jason Asbahr
Freeform Development
CTO
www.freeformdev.com
@freeformdev
Elise Gabriel
Wurrly
Director of Marketing
www.wurrly.com
@elisemgabriel
Nadine Levitt
Wurrly
CEO & Founder
www.wurrly.com
@mrswurrly
Bertrand Levy
Major 21
CEO
www.major21.com
Douglas Scribner
WatchMyBit
CEI
www.WatchMyBit.com
@WatchMyBit
Strider Patton
Artist
Oscar Maslard
Artist
Arth Ratur Maslard
Artist
Ian Ross
Artist
Lien Huynh
ArtIsMobilUs
Tatyana Huynh
ArtIsMobilUs
Chetan Savkoor
ArtIsMobilUs
Joshua Hubert
Pixeldelics
Brian Krawitz
(en)ligtening concepts
Tina Liu
Chinese Beyond Borders
Christopher Schardt
LED Labs
Dan 1AM Gallery
1AM Gallery
Arlin Graff
Artist
Max Ehrman
Artist
Richard Felix
ArtIsMobilUs
Doug Scott
BandPage
CMO
www.bandpage.com
Edward James
Anthemic Agency
Jonathan Azu
Red Light Management
GM
www.redlightmanagement.com
@Jazu
Rosalind Schonwald
Wilson Sonsini Goodrich & Rosati
Associate – TTG-IT
Patrick Churvis
GRAMMY Pro
Daniel Mendoza
GRAMMY Pro
www.grammypro.com
@GRAMMYPro
Chris Heuer
Will Someone
Founder
www.willsomeone.com
@chrisheuer
Yana Nasakin
Guvera
Digital Music Curator & Label Relations
www.guvera.com
Theresa Madeira
Guvera
Head of Marketing
www.guvera.com
@jiffyjag
Denis Labrecque
moForte, Inc.
Marketing Manager
www.moforte.com
Danielle Rudess
Wizdom Music
Vice President, Marketing
www.wizdommusic.com
@wizdommusicapps
Casey McMillan
Law for Media Creatives
Zak Lovenson
TickHive
Founder
www.tickhive.com
Maxime Boublil
Academy of Art University
John Miner
L&M Productions
Vadim Brenner
Dubset Media
Dr. Evangelos Markopoulos
Feed the Fire Ltd
COO
www.feedthefire.info
Michael Koumpas
Feed the Fire Ltd
CEO
www.feedthefire.info
Avery Wang
Shazam
Chief Scientist
www.shazam.com
Joanna West
Venture West
James Cleland
Wharton School
Rachel Leung
Volunteer
Rachel Momperousse
CLA
Michael Davis
Michael Davis Creative
Creative Director
www.michaeldavisphoto.com
Stephanie Horvilleur
Shazam
UI/UX Designer
www.shazam.com
@StephanieHorvil
Scott Mathews
proTunes
Chief Creative Officer
www.protunes.com
Siddhant Fnu
proTunes
Executive Assistant
www.protunes.com
Andrew Jervis
Bandcamp
Chief Curator
www.bandcamp.com
@Bandcamp
Miro S
ArrowPass
CEO
www.arrowpass.com
@ktototo
Raj Ramayya
Strawberry Hill Music
Producer
www.strawberryhillmusic.com
@rajramayya
Patrick Mahoney
Hanging Out With Brian Zisk
@pfm
Brian Solis
Altimeter Group
Principal Analyst
Ao Anderson
Crashing Hotels
www.crashinghotels.com
Brian Karlak
Google / YouTube
Senior Tech Lead
www.youtube.com
John Seales
Recombinant
Lead Engineer
www.recombinantinc.com
Abe Spera
TBD Fest
Festival Director
www.tbdfest.com
@tbdfest
Andrew Bianchi
Pandora
Public Affairs
John Rudolph
Music Analytics
Dave Park
Recombinant
CEO
www.recombinantinc.com
@recombinantinc
Dipak Patel
G-Technology
VP of Intergalactic $$ and Biz Dev
www.G-Technology.com
@dipakpatel / @GTechStorage
Christina Peterson Gibbons
Ticketmaster
Director, Communications
Meghan Bender
Ticketmaster
Digital Marketing Manager, Artist Services
www.ticketmaster.com
@OnTour
Weston Dombroski
California Lawyers for the Arts
www.calawyersforthearts.org
@calawyersforthearts
Gordon Simmons
Visualartspeakers
Board of Advisors
www.visualartspeakers.com
Jenan Kazzaz
Visualartspeakers
Sales Executive
www.visualartspeakers.com
Chris Hansen
BAMM.tv
CEO and Co-Founder
www.bamm.tv
@bammtv
Jeff LaPenna
BAMM.tv
Media Director
www.bamm.tv
@bammtv
Django Bayless
Ticketmaster
SVP, Technology
www.Ticketmaster.com
Too $hort
Artist
Ken Howery
Founders Fund
Sharky Laguana
Bandago
CEO
www.bandago.com
@sharkyl / @bandago
Ted Cohen
TAG Strategic
Managing Partner
www.tagstrategic.com
@spinaltap / @tagstrategic
Alastair Goldfisher
PE Hub Network
Venture Capital Editor
www.pehub.com
@agoldfisher / @pehub / @vcjournal
Chelsea Mason
Los Angeles Philharmonic
Digital Marketing Manager
www.laphil.com
@chelseam06 / @laphil
Jow Willis
Mejay
CEO
www.mejay.dj
@Joeyboombox
Dave Garcia
Mejay
CCO
www.mejay.dj
Maria Graham
SF MusicTech
Madison Maloof
Daphne Li
Ultimate Ears
Bryn Boughton
Monday Envelope
Head Instigator
www.mondayenvelope.com
@brynmagic
Vincent Nallatamby
TAP
Founder & CEO
@VNalaltamby
Charhonda Manica
SF MusicTech Volunteer
@shayronduh
David Thomson
Artlery
jake jacques
Krue
Investor
www.krue.tv.com
@jjacques1
kristen huff
Krue
Daniel Morton
Bose Corporation
Director, Corporate Development, Planning, and Insight
www.bose.com
Edwin Sapienza
Trans World Entertainment
Director of Financial Planning/Treasurer
www.twec.com
Sara Mertz
Shift Independent
Simone Janssen
Salt Leadership
Debbie Landa
Dealmaker Media
@deblanda
Justin Read
Lamonte Hayes
BWP Marketing
Owner
www.bwpmarketing.com
@lamontehayes
Shalini Patnaik
Music Enthusiast
Alan Cannistraro
Copper Studios, Inc.
Founder
@accannis
Lukas Frei
The Recording Academy San Francisco Chapter
Bobby Davidorf
Playlist Media
Founder
www.playlist.com
@playlist
Kayley Cheng
Blue Madrone
Singer/Songwriter
www.facebook.com/bluemadrone
Natalia Linares
Seven Seas Music / Conrazon
www.conrazon.me/projects/current-projects
@conrazon
Allison Shaw
Manic Monkee
CEO
@manicmonkee
Stefan Lim
GigOut
CEO
@stefanlim
Sandra Lin
Bay Area Metro Radio
Reporter
www.bayareametro.com
@msweet116
Desert C
Bay Area Metro Radio
Program Host
www.bayareametro.com
@desertcc
Laura Sydell
NPR
Corresponder
www.NPR.org
@Sydell
Mihai Sandu
SFSU
Cindy Charles
Amazon
Head of Business Development, Video Shorts
Justin Gibbins
Phorus, a division of DTS, Inc.
Technology Specialist
www.phorus.com
@phorusaudio.com
Jeff Cross
Apple, Inc.
Music Creation Marketing
www.apple.com/logicpro
@JeffCrossSF
Jonalyn Morris
Jonalyn Morris PR
Presdent
@jonalynmorris
Bill Smith
Rovi
Sr. Director, Marketing Programs
www.rovicorp.com
Ativ Patel
LIT
CEO
www.itslit.com
@ativslife
alaina kwasizur
Sonos, Inc.
Jonathan Leone
Thrillcall
CEO
www.thrillcall.com
@Thrillcall
Amber Robertson
Thrillcall
Marketing Manager
www.thrillcall.com
@Thrillcall
Maurizio Bandi
ScoutMee
Founder & CEO
www.scout-mee.com
Laszlo Horvath
ActiveMedia
Phil Keys
Maido Media
Freelance Writer
www.nikkei.com/tech/business/index/?uah=DF190320148127
@pkeys
George Daly
AmOS/AboutRecords
Founder
www.AboutRecords.com
@Music1
Rich Thomas
WorldArts
VP Business Development
www.worldarts.com
Jason Stoddard
Live365 Inc.
Advertising Director
www.live365.com
Rae Palermo
Live365 Inc.
Business Development Director
www.live365.com
Dean Kattari
Live365 Inc.
Broadcast Director
www.live365.com
Sunshine (Emily) Powers
Jammin On Haight
Co-Owner
www.jamminonhaight.com
Rachel Anne
Jammin On Haight
www.jamminonhaight.com
David Dufresne
Bandcamp
Head of Strategy and Growth
www.bandcamp.com
@DavidDufresne
Meklit Hadero
Meklit Music
Singer, Musician, Cultural Instigator
www.meklitmusic.com
@meklitmusic
Damien Tardieu
niland
CEO
www.niland.io
@nilandmusic
Johan Pages
niland
CMO
www.niland.io
@nilandmusic
Luis Riera
Radiolobe
COO
www.radiolobe.com
Brian Weiss
TickHive
Founder & CEO
www.tickhive.com
@tickhiveapp
Keith Spence
Wilson Sonsini Goodrich and Rosati
Associate
Amy Heidemann
Karmin
www.KarminMusic.com
@KarminMusic
Nick Noonan
Karmin
www.KarminMusic.com
@KarminMusic
Nils Gums
Karmin / The Complex Group
Artist Manager
www.thecomplexgroup.com
@babyclive
Annabel Sandhu
DKC Public Relations
Tony Bove
Rockument.com
CEO
www.rockument.com
@tonybove
Julia Rhee
Alpha Institutes in partnership with CNBC Asia, SBS CNBC
Managing Partner
www.sbscnbc.sbs.co.kr/cnbc_index.html
Luke Tycholiz
Trademark
Matt Lawley
280 Group
Marketing Manager
www.280group.com
@mattlawley
Casey Shafer
Kristina Yee
Gigaom Research
Lead Analyst
www.gigaomresearch.com
@KJ_yee
Shahab Ghafari
Earcrush, Inc.
CEO and Founder
www.earcrush.com
@earcrush
Leeanne Su
JoyTunes
John Vanderslice
Tiny Telephone
Kevin Arnold
OpenAura
Founder/CEO
www.openaura.com
@horsebrand
Jan Dalessandro
Blue J Strategies
Founder and President
@jdaless
Tony Bednar
Crashing Hotels
Jennifer Johns
Jennifer Johns
Musician
www.jenniferjohns.com
Catherine Enny
Guerrilla Management
CEO
www.guerrillamgmt.sf.com
John O'Malley
Guerrilla Management
Partner
www.guerrillamgmtsf.com
Blythe Nelson
Guerrilla Management
Manager
www.guerrillamgmtsf.com
Ty Parker
Panic is Perfect
Musician
www.panicisperfect.com
David Kostiner
Counsel LLP
Vivek Sridharan
Counsel LLP
Shawn Burgess
Counsel LLP
Jeanne Walsh
Tunesmap
Eric Lyons
Eric Lyons
Gilly Roswell
Tunesmap
Daniel Lees
Tunesmap
Andy Fusso
anonEvents
Carly Caryn
anonEvents
John Douglas
anonEvents
Toby Gabriner
MAGNIFI
CEO
www.magnifi.fm
@tgabriner / @magnifi_fm
Jessica Fajfar
RafterMarsh
Attorney
Heidi Groshelle
Groshelle Communications
CEO
www.groshelle.com
@heidigro
Amit Botadkar
Sydney Masterson
Jim Merlis
Big Hassle
Owner
www.bighassle.com
@Jimmerlis
Christie Dames
TechTalk / Studio
CEO
www.techtalkstudio.com
@digitaldames
Kevin O'Malley
TechTalk / Studio
President
www.tectalkstudio.com
@kospeaker
Maria Gonzales
Yardnoise / Beatgasm
Co-Managing Partner/Consultant
www.beatgasm.com
@mozzermonkey
Shaun Reid
QTS Data Centers
www.qtsdatacenters.com
@shauncreid
David Ring
David Ring Media, LLC
www.linkedin.com/in/DavidRingLA
@Ringster
Vinitha Watson
Zoo Labs
Co-Founder, Executive Director
www.zoolabs.org
@thezoolabs
Stu Smith
Teespring
Head of Music & Entertainment
www.teespring.com
@stuartdsmith / @teespring
Seth Blank
Camelot Metrics
CEO
@AntiFreeze
Amy Heidemann
Karmin Music, Inc.
Artist
www.KarminMusic.com
@AmyKarmin / @KarminMusic
Maxine Marcus
Musician
www.facebook.com/maxinemarcusmusic
@maxinemmusic
Nick Noonan
Karmin Music, Inc.
Aritst
www.KarminMusic.com
@NickKarmin / @KarminMusic
Ben Givarz
Music City SF
VP Operations
www.musiccitysf.org
Corinne Marcus
Chez Marcus Media
Beni B.
ABB Records / 710Digital
@abbrecords
Raliegh Neal
2E Tones Music
Musician/ Artist
@ralirounda
Karen Frank
Coblentz, Patch, Duffy & Bass
Partner
www.coblentxlaw.com
Kenneth Adler
Undercover Presents
Arts Enabler Enabler
Rob Rush
Wix.com
Product Manager
www.rimeforcemostillin.com
@Rob_rush
Ean Golden
DJ TechTools
CEO
Juergen Schmerder
Sonos
Director, Developer Experience
www.sonos.com
@sonos
Ted Kartzman
Google Play Music
The Indie Guy
www.music.google.com
Prem Pabbisetty
MAGNIFI
VP Engineering
www.magnifi.fm
Howie Cockrill
MAGNIFI
VP Operations
www.magnifi.fm
Chrisanne McCoy
MAGNIFI
VP of Business Development
www.magnifi.fm
Wayne Skeen
MAGNIFI
Chief Strategy Officer
www.magnifi.fm
Mark Koerner
MAGNIFI
VP of Product
www.magnifi.fm
Jeff Roberto
MAGNIFI
VP Marketing
www.magnifi.fm
Lizzie Garlinghouse
MAGNIFI
www.magnifi.fm
Ethan Kaplan
Fender
Lucas Gonze
Gracenote
Barbara Finney
Gracenote
Alex Paddock
Gracenote
Event Specialist
Sandeep Ohri
Gracenote
Sr. Director
Kristin Klindt
Gracenote
Director
Andrew Van Doren
Gracenote
Director
Graham McKenna
Gracenote
VP Marketing & Communications
Melissa Fugere
Gracenote
Lead Recruiter
Douglas Garay
Gracenote
Talent Acquisition Lead
Alex Hebert
Gracenote
Sr. Manager
Robyn McCormick
Gracenote
Director
Sunok Pak
Gracenote
Director
www.gracenote.com
Mark Steiner
GigSalad
Co-Founder & CEO
www.gigsalad.com
@marksdiner
Stephen Fortner
Keyboard Magazine
Editor at Large
www.fortnermedia.com
@keyboardmag
Kristen Bender
Sonos
Sr. Product Manager
@rootsdaughter1
Daniel Ward
Guvera
DevOps
www.guvera.com
@dddanmar
Vinitha Watson
Zoo Labs
Founder
www.zoolabs.org
J. Michael Tucker
Photographer
Chee-Hyung Moon
Virect
Marcus Ogawa
Quest Venture Partners
Ben Unger
Media One AV
Mike Molleson
Media One AV
Geoffrey Price
Media One AV
Armando Tobriner
Media One AV
Dan McGonagle
Media One AV
Betty Cantor-Jackson
Media One AV
Jeff Liebenson
IAEL
President
www.iael.org
Giles Butler
Mixvisor
Co-Founder
www.mixvisor.com
@mixvisor
Pat Kenealy
IDG Ventures
Managing Director
Khalid Johnson
Barpan Mgmt
Founder
www.Barpan.com
@Barpan
Eric Sas
Bivest
CIO
www.Bivest.com
MonaLisa Wallace
Law Office of MonaLisa Wallace
www.MonaLisaWallace.com
@GreenFeminist
Michael McCarty
SOCAN
Chief Membership and Business Development Officer
www.socan.ca
Terri Liebler
Live Nation
VP of Media and Sponsorship
www.LiveNation.com
Chris Tacy
Ralf Muehlen
sflan
Cliff Skolnick
RightRound
Director
www.rightround.com
Owen Biddle
TTG Labs
Kyle Chaykowski
TTG Labs
Gavin McCulley
Geekin Radio
CEO
www.geekinradio.com
Thomas Vitale
Geekin Radio
COO
www.geekinradio.com
Chad Cravens
Geekin Radio
CTO
www.geekinradio.com
rachel Moll
AdRoll
Rebecca Moll
UC Berkeley
Suzie Lipton
ibidgames
Business Development
Leo Larkpor
MP3Vidi
Co-Founder/CEO
www.mp3vidi.com
@leodigi
Eddie Woods
MP3Vidi
Co-Founder / Business Development
www.mp3vidi.com
@eddiemp3v
Piper Payne
Coast Mastering
Mastering Engineer
@sfmastering
Richard Titus
Octavian Ventures II Inc.
MD
www.octavianventures.com
@richardtitus
Kameron Gad
Kameron Gad
Creative Director
www.kamerongad.com
David Wilson
JamKazam, Inc.
Co-Founder & CEO
www.jamkazam.com
@davidjwilson
Alisha Yuhanna
Epic Movement Studios
Alex Baldwin
Simple Casual
Designer
www.alexbaldwin.com
@alexbaldwin
Brewster Kahle
Internet Archive
Digital Librarian
www.archive.org
@brewster_kahle
Andrew Borgelt
Northern Nights Music Festival
Co-Founder
www.northernnights.org
@nnmfestival
Ross Dyson
Soundninja
Head Cheerleader
www.soundninja.com
@getsoundninja
Elmo Lovano
Jammcard
Founder/CEO
www.jammcard.com
@elmolovano
John O'Malley
Guerrilla Management
Partner
www.guerrillamgmtsf.com
Mike Schell
GearLaunch
Business Development
www.gearlaunch.com
Scott Snibbe
Eyegroove
CEO
www.eyegroove.com
@snibbe
Alan Li
GearLaunch
Managed Commerce
www.gearlaunch.com
Thatcher Spring
GearLaunch
CEO
www.gearlaunch.com
Peter Nyboer
Livid
Software
www.lividinstruments.com
@lividindustry
Asya Shein
Fusicology
Publisher
www.fusicology.com
@fusicology
Blaine Casanave
CBear Music
Drone Operator
www.cbearmusic.com
@cbearmusic
Philip Blaine
Robot Picnic / Sesh
www.philipblaine.com
@PhilipBlaine
Ocean Ho
CBear Music
Film Crew
www.cbearmusic.com
@cbearmusic
Michael Ashburne
Law Offices of Michael Ashburne
Derek Buckwalter
RZN8R
www.RZN8R.COM
@rzn8r
David Katznelson
Ignited Artists
www.ignited.network
Justin Woo
PayPal / Braintree
Developer Advocate
@jzwoo
LaurieAnne Lassek
Narrate Communications
Principal & Founder
@LA
Les Borsai
Songlily
CEO
www.songlily.com
J Sider
BandPage
CEO
Evie Nagy
Slack
Rusty Hodge
SomaFM.com
General Manager
www.somafm.com
@SomaFMRusty
Vince West
Venture West
Founder
www.VinceWest.US
Chloe Julien
Bandsquare
CEO
www.bandsquare.com
@BandSquarelive
Megan Himel
ProjectNextUp
Co-Founder & Director of Business Development
www.projectnextup.com
@meganhimel
Derek Ball
atVenu
CEO
www.atVenu.com
@atVenu
Steven Echtman
HearPlanet
Founder
www.HearPlanet.com
@hearplanet
Matthew Adell
MetaPop
Founder & CEO
www.MetaPop.com
@littlegreenmatt
Josh Chicoine
CIMMfest
Co-Founder
www.CIMMfest.org
@cimmfest
Lisa Rein
Lisa Rein
Musician
www.lisarein.com
@lisarein
Jennifer Kim-Matsuzawa
The People's Music School
President & Artistic Director
www.peoplesmusicschool.org
@peoplesmusicsch
Vanessa Ferrer
Merch Cat
Founder
www.merchcat.com
@merch_cat
Sam Kling
SESAC
SVP
www.sesac.com
@klingasaurusre
Andrew DeWitt
Oovra Music
Production & Operations
www.oovramusic.com
Dae Bogan
Hypebot / Dae Bogan Music
Music Tech Writer & Consultant
www.daeboganmusic.com
@daeboganmusic
Sumner Rieland
Sarah Buhr
TechCrunch
Reporter
www.techcrunch.com
@sarahbuhr / @techcrunch
Adrian Spinelli
Fest300
Associate Editor
www.fest300.com
@Spinelli37
Corey Maass
DART Music
Technology
www.dartmusic.com
Robert SINGERMAN
LyricFind, Heaven11, Songtradr, Bandsquare, (Dot)Music, CMW
VP, Consultant
www.LyricFind.com, www.Heaven11.pro, www.Songtradr.com, www.Bandsquare.com
@rosingerman
Stephanie Sales
INgrooves
Associate Counsel
www.ingrooves.com
Dwayne Walker
Rightside Ltd.
Senior Vice President Business and Market Development
www.rightside.co
@dwaynewalker
Christina Holding
Rightside Ltd.
Sr. Business Development Manager
www.rightside.co
@xina206
Liv Buli
Next Big Sound at Pandora
Data Journalist
www.nextbigsound.com
@lbuli / @nextbigsound
Livia Tortella
Black Box
Founder & CEO
www.blackbox.la
@liviatortella / @blackboxLA
Jim Lattimore
Musistic
CEO
www.musistic.com
@followmusistic / @musisticchief
Rachel Zisk
SF MusicTech Summit
Xena Zisk
SF MusicTech Summit
Sarah Lanning
SF MusicTech Summit
Ari Samole
Jesse Lara
Matthew Ely
San Francisco Art Exchange
www.SFAE.com
Bertrand SEBENNE
BLITZR
CEO
www.blitzr.com
@blitzrdotcom
Johan SEBENNE
BLITZR
CSO
www.blitzr.com
@blitzrdotcom
Doug Scribner
WatchMyBit
CEO & Co-Founder
www.watchmybit.com
@dougscrib / @watchmybit
Gordon Schaeffer
BounceChat
CEO
www.bouncechat.com
@BuddhaBassMusic / @BounceChat
Evie Nagy
Slack
Writer
www.slack.com
@EvieN
Stephen Collins
CIMMfest
Advisory Board
www.cimmfest.org
@tastee
Jordan Harari
USF
Wu-Hsi Li
musicpainter.co
CEO, Founder
www.musicpainter.co
Don Tillman
Consolidated Fuzz
Founder, CEO
www.till.com
Veli-Matti Mattila
Beautiful Machines
Software Engineer
Lauren Forcella
New Vintage Artists
Operations & Artist Development
www.newvintageartists.com
@NVArtists
Yaniv Gurwicz
Wix.com
Mark Schulze
Clover
Co-Founder
www.clover.com
@mcschuze
Karene Cargill
Make It Easy Events
Event Planner
@KareneCargill
Jonathan Keren
Wix.com
Wix Music Marketing Manager
www.wix.com/music
@cassetta
Bryan Wandel
DMI Music
SVP, In-Store Music & Messaging
www.dmimusic.com
Yigit Koktenturk
Onkyo
Entertainment Relations
www.onkyousa.com
@Onkyo_usa
Adrian Moreira
FLOOD Magazine/ Anthemic Agency
Senior Vice President, Business Development & Partnerships
www.floodmagazine.com & www.anthemicagency.com
@FLOODmagazine
Jesus Varela
Remezcla.com
City Editor
www.remezcla.com
@tweetsweetjesus
Justin Boland
Pandora
Hip Hop Curator
www.jboogie.com
@jboogiejustin
Ollie Buckwell
Revelator Enterprises
Head of Global Business Development
www.revelator.com
@revelator
Christine Ogu
Freelance
@xtine2
Christina Luna
Examiner.com
SF Music Industry Examiner
www.examiner.com/music-industry-in-san-francisco/christina-luna
@christinaluna
Linda Christensen
JoyTunes
Director of Music Education
www.joytunes.com
Alan Sartirana
FLOOD Magazine/ Anthemic Agency
CEO/ Founder
www.floodmagazine.com
@floodmagazine
Felicia Daniele
Give a Beat
Communications Manager
www.giveabeat.org
@igiveabeat
Mike Baker
Radio Nowhere
Singer/Songwriter
www.radionowhere.net
@radionowhere
Garwin Lu
Live Nation
Director of Sponsorship
www.livenation.com
Jeff Fleischer
Freebird
www.freebird.io
@thejefflawrence
Michael King
Google Play Music
Ian Connelly
Google Play Music
Nick Rizzuto
Fame House
Marketing Manager
www.famehouse.net
Liat Karpel Gurwicz
Wix.com
Head of Strategic Marketing
www.wix.com/music/website
@liatkarpel
Lhean Alba
Collabera
Suzanne Asher
Schubert Club
Board of Directors, Technology Committee
www.schubert.org
@sashduck
Ron Gertz
Music Reports
Doug Brainin
Music Reports
Bill Colitre
Music Reports
Mike Shanley
Music Reports
Tony Shiff
IMEX Media, Inc.
CEO, Founder
www.imexmedia.com
Gina Collecchia
SoundHound
Research Engineer
www.soundhound.com
@timeisdistance
Christopher Lafayette
CBEAR MUSIC
Director
www.cbearmusic.com
@cbearmusic
Anna Karabachev
Golden Gate University School of Law
Student
@a__kara
Davina Amiri
Davina Amiri Law
Legal Counsel
www.DavinaAmiriLaw.com
Tossie Long
Lauren Segal
Give A Beat
Founder
www.giveabeat.org
@igiveabeat
Mayowa Tomori
Pizza Labs
Chief Technologist
www.MayowaTomori.com
@mdotslash
Margaret Benedict
Jess Abezis
Pyramind Studios
Sound Engineer
Benjamin Greenberg
GlowyShit
C-E-Glow
www.glowyshit.com
@bsgreenb
Bill Gorjance
Peermusic
CFO
www.peermusic.com
Danielle Negrin
NuggShot
Cannabis Industry Consultant
Les Borsai
Songlily
CEO
www.songlily.com
Ian Stanczyk
Bullitt LLC
www.bullittmusic.com
Ben Einstein
Bear Lincoln
www.einstein.mu
@bearlincoln
Martin-Luc Archambault
AmpMe
CEO & Founder
www.ampme.com
Bruce Pavitt
8Stem
Creative Director
www.8stem.com
Milana Rabkin
Stem
Co-Founder & CEO
www.stem.is
@milana / @stem
Michael Jeffrey
Rovi Corporation
Vice President, Market Solutions
www.rovicorp.com
Urban Ward
Gothenburg Symphony Orchestra
Communications Director
www.gsoplay.com
Nir Yaniv
wix.com
Head of Wix Media Group
www.wix.com
Ohad Bolotin
wix.com
Head of Wix Music
www.wix.com
Pat Scandalis
moForte
CTO, Acting CEO
www.moforte.com
@moforteguitar
Melissa Kilkuskie
Minora Majora Presents
Creative Director
Matt Cohen
RollRandom
Co-Founder
www.rollrandom.com
@rollrandom
Michael Fallon
Bullitt LLC
Founder/Director
www.bullittmusic.com
@bullittmusic
Jesse MacFadyen
PhoneGap
Sr. Computer Scientist
www.phonegap.com
@purplecabbage
Jaime Batt
Batt Law
Attorney
Todd Gewolb
RollRandom
Co-Founder
www.rollrandom.com
@rollrandom
Laura Muckenhoupt
Lagunitas Brewing Company
Music Manager
Fred Abercrombie
Lagunitas Brewing Company
Laura Muckenhoupt
Lagunitas Brewing Company
Music Marketing Manager
Gian Fiero
Fiero Flair
Sean Kinney
1 Stooge Entertainment
CEO
www.1stoogeent.com
@seankinney
Jim Jacobs
Lagunitas Brewing Company
Director of Sponsorships and Events
www.lagunitas.com
Bill Colitre
Music Reports
VP of Legal and Business Affairs
www.musicreports.com
Doug Brainin
Music Reports
CEO & President
www.musicreports.com
Mike Shanley
Music Reports
VP of IT Business Development
www.musicreports.com
Kerry Fiero
Fiero Flair
Co-Founder
Ben Raffi
Universe
CEO
www.universe.com
Brianna Mahoney
Universe
Business Development Manager
www.universe.com
Richard Varrasso
Famous Hits Live
Manager
www.varrasso.com
Lior Boker
wix.com
Business Development
www.wix.com
Lance Johnson
Rhapsody / Napster
SVP, Corporate & Business Development
Devon Frohne
Laser Native
Founder / Producer
www.lasernative.com
@lasernative
Shaunna Hall
Haute Doggerel Music / E-Funk
Composer, Publisher, Performing Artist, Owner
www.shaunnahall.com
@shaunndogg
Andre Davis
Aubreyus Entertainment
Owner
www.ubreyus.com
@therealaubreyus
Eric Mitchell
SocialHangout
Founder
www.socialhangout.co
@ericlmitchell
Patrick Kirchgaessner
Nero Inc.
Senior Product Manager
www.nero.com
Mohamed Moutadayne
LyricFind
CTO
www.lyricfind.com
@LyricFind
Roy Hennig
LyricFind
Director of Sales
www.lyricfind.com
@LyricFind, @LyricFindRoy
Andrew Stess
StessCo
CEO
@StessCo
Jon Ricci
Prechorus
CEO
www.linkedin.com/in/jonricci
Jessica Gore
Universe
Key Accounts Manager
www.universe.com
@jessicamgore
Kasee Kinzler
Golden Gate University
@kaseekinzler
Ken Posey
Volunteer
Dan Polaske
Sprig
Operations
@dpolaske
Shigeki Tanaka
Sony Music Entertainment, Japan
Senior Vice President
Eric Vogt
Casablanca Sunset
Jesus Najera
Setmusic
CEO/Founder
www.setmine.com
Gokhan Tandogan
Pyramind Institute
Sound Designer & Composer
www.superbiamusic.com
@superbiamusic
Adonte Fontane
Lasland Ent.
CEO
www.soundcloud.com/adontefontane
@tay2good
ariella sosis
Golda Music
Singer Songwriter of Golda
www.ariellagolda.com
@goldamusic
Monica Amitin
Jan Kukka
Moodsnap
Co-founder & Lead Designer
www.moodsnap.fm
@jannekukka
Rex Rundgren
Rex Rundgren
Debbie Sommer
infogirl
Jonathan Leon Kruse
Director, New Markets
Veronica Reynolds
Epitaph Records
Head of Digital
www.epitaph.com
@vlectronica
Sophia Van Valen
California Closets
In-House Counsel
@sophunkie
Erica Awai
E-Awai.com
Music Producer & Sound Designer
www.E-Awai.com
Mike Iacuessa
Hazy Hollow Music
www.michael-ernest.com
Chris Norton
Berkeley Journal of Entertainment and Sports Law
Oscar Lafarga
Setmusic
Founder
www.setmine.com/about
Jon Blaufarb
Counsel LLP
Big Boss Man
www.counselllp.com
Tyler Arnold
Harmonize
Co-Founder & CEO
Linda Yelnick
Management by Linda Yelnick
Manager/Consultant
Sophia Revelli
Christine Doelling
UC Hastings Law School
@chrisdoelling
David Perkins
Avibe
Founder, CEO
www.avibe.io
@dperks6
Kaitlin Kimes
Volunteer
www.galaxygrl.com
John Starr
Rokkus Radio
Executive Producer
www.rokkus.com
@rokkusradio
Matt Garlinghouse
TuneFind
Partner
www.tunefind.com
@TuneFind
Sandeep Das
Kobalt Music
Chris Busiel
Rhapsody International
Sr. Director, Partners & Product
Rachel Durfee
Ticketfly
Director of Communications & PR
www.ticketfly.com
@ticketfly
Lauren Kish
Ticketfly
Product Manager
www.ticketfly.com
@ticketfly
Nate Underwood
Ticketfly
VP, Engineering
www.ticketfly.com
@ticketfly
Bryan Halker
Ticketfly
Recruiting Manager
www.ticketfly.com
@ticketfly
Lindsay Dillon
Ticketfly
Manager, Digital Marketing Services
www.ticketfly.com
@ticketfly
Mandy Hurdakis
QTS
Account Executive
www.qtsdatacenters.com
Patricia Butler
ArtistWorks
CEO, Cofounder
www.artistworks.com
@artistworks
Scott San Filippo
CQ.io
CEO
www.cq.io
@scottopia
David Blutenthal
Moodsnap
Co-Founder & CEO
www.moodsnap.fm
@DBlut7
Aleph Granados
Aleph Granados
Dean Bolte
Omnifone
Managing Director
www.omnifone.com
Shaun Reid
QTS
Director Sales
www.qtsdatacenters.com
@shauncreid
Salomon Sterental
SoStereo Music Group
Co-Founder
www.sostereo.com
@sostereo
Paul Ford
SendGrid
VP of Product & Marketing
www.sendgrid.com
Dwayne Walker
Rightside Ltd.
SVP Business & Market Development
www.rightside.co
@dwaynewalker
Ledisi
Artist
Dan Fishel
JoyTunes
VP Business Development
www.joytunes.com
@joytunescom
Adam Farish
8Stem
CEO
www.8stem.com
Min Yoo
Smule
Director, Corporate Marketing
www.smule.com
Bill Bradford
Smule
Chief Growth Officer
www.smule.com
David Steinwedel
Smule
Sr. Product Manager
www.smule.com
David Young
Smule
Music Pre-Production & Licensing Lead
www.smule.com
Michael Berger
Smule
Director of Music
www.smule.com
Chad Heimann
Noise Pop Industries
Talent Buyer
www.noisepop.com
Christopher Graziani
Noise Pop Industries
www.noisepop.com
Brett Leader
DotheBay
General Manager
www.dothebay.com
Marko Chavez
DotheBay
www.dothebay.com
Dawson Ludwig
Noise Pop Industries
General Manager
www.noisepop.com
Lauren Weinstein
Noise Pop Industries
Partnership Manager
www.noisepop.com
Lili Seif
Consultant
Ivan Ablamskyi
Coppertino Inc.
CEO
www.coppertino.com
@Coppertino
Andrew Dudley
Freebird
Charles' Big Brother
www.freebird.io
@Stavenger7
Chris Zachos
StubHub
Brandon Yates
StubHub
Amy Bauer
StubHub
David Peterson
UseMySongs
Founder
www.UseMySongs.com
@usemysongs
Maia Gottlieb
StubHub
Samuel Chennault
Third Bridge Creative
CEO
www.thirdbridgecreative.com
Keshav Garg
indify
CEO
www.indify.io
@_indify
James Priestley
7digital
GM, VP North America
Dan Fishel
JoyTunes
VP Business Development
www.joytunes.com
@joytunescom
Chris Michaels
Fusion PR (representing JoyTunes)
PR
www.joytunes.com
@joytunescom
Jim Campos
QTS
Sales Executive
Claudia Miller
Gracenote
Director of Operations
www.gracenote.com
Mindy Canter
Mindela Music
Producer, Creator
www.mindycanter.com
@mindyflute
Ludovic Copere
Sony
Senior Manager
www.sony.net
@lcopere
Eric Whitley
Rhymeo
CCO
www.rhymeo.co
@TheRhymeo
Philip Brinson
LeClairRyan
Attorney
www.leclairryan.com
@_BadPR
Luann Williams
SXSW
Stacie Cline
SXSW
Bobby Nall
SXSW
Melissa O'Brien
SXSW
Guillermo Zambrano
Radiolobe
CEO
@guillezambrano
Brian Canty
Ticktate
Co-Founder
www.ticktate.com
@ticktate
Victoria Elizondo
Massive Act
CBO
www.massiveact.com
Luis Felipe Valdes
Massive Act
CTO
www.massiveact.com
Jack Beoris
Krue
CTO
www.krue.tv
@krueTV
David Polanco
Krue
Talent Acquisition Manager
www.krue.tv
@krueTV
Brian Fox
The Recording Academy
Membership Manager
www.grammypro.com
@GRAMMYpro
Tom Shimura
Lyrics Born
Musician
www.lyricsborn.com
@lyricsborn
william kebler
Dart Music Inc
Chief Operating Officer
www.dartmusic.com
@djkeebz
Ron Gertz
Music Reports
Chairman
www.musicreports.com
Chuck Fishman
Acquia
Media, Entertainment and Publishing Director
www.acquia.com
John Adams
Bolt
CSO
www.bolt.com
@netik
Charl Coetzee
CUBE by Exponential Solutions
CTO
www.cubemc.com
@pcharlc
Nic Slattery
Mixvisor
Co-Founder
www.mixvisor.com
@mixvisor
Sam Huntington
Fame House
VP, Business Development and Client Relations
www.famehouse.net
@nowyunosam
Carianne Brinkman
SVEER VR
CMO/Co-Founder
www.sveer.net
Derek Brinkman
SVEER VR
CEO/Co-Founder
www.sveer.net
Kent Nielsen
Fort Knox Studios / 2112
Owner
www.2112inc.com
Jake Handy
Dart Music
Music Metadata Specialist
www.dartmusic.com
@jakehandy
Dan Steiny
Harman International
Director Business Development, Conent
www.harman.com
@dansteiny
Yazz Imamura
OMOTENASY LLC
CEO
www.omotenasy.net
Andrew Dunbar
ICONIC WINE JAPAN
CEO
www.iconicwinejapan.com
Alex Mitchell
Audiokite Research
Founder
www.audiokite.com
@audiokite
Gabor Godeny
MIXY Labs
CEO
www.mixylabs.net
@letsmixy
Bjorn Roche
Shimmeo
Founder
www.shimmeo.com
@shimmeoapp
Marcus Henderson
Chordify
North America Business Development
www.chordify.net
@chordify
Steve Bahcall
Eyeneer TV
CEO & Founder
www.eyeneer.com
@eyeneer
Marc Perry
Eyeneer TV
Director Of Design
www.eyeneer.com
@eyeneer
Naveen Sridhar
Entrepreneur
Tommy Odetto
The Bad Jones
www.facebook.com/TommyOdettoMusic
Maryam Mehrtash
Freebird
Founder
www.freebird.io
Ben Kind
SeatGeek
Director of Business Development
www.seatgeek.com
@seatgeek
Clayton Warwick
Cadence & Cause
Founder
www.cadenceandcause.com
@cadenceandcause
Matt Urmy
Artist Growth
CEO
www.artistgrowth.com
Josh Bowling
Artist Growth
COO/CFO
www.artistgrowth.com
John Cesario
Rocket Songs
CEO
www.rocketsongs.com
Louie Cesario
Rocket Songs
Director of Marketing
www.rocketsongs.com
Megan Hargarten
BEATGASM
Director of Strategy
www.beatgasm.com
George McIntire
Freelance Journalist
@georgemcint
Alessandro Sabatelli
ixomoxi
Founder
www.ixomoxi.com
@s4l4x
Kris Zaragoza
openchakra music
www.openchakra.com
@openchakra
Brad Serling
nugs.net
CEO
www.nugs.net
@nugsnet
Fred McIntyre
Advisor
www.about.me/fredmcintyre
@fredmcintyre
Mark Mezrich
Viacom/MTV
Vice President, Product Management
www.artists.mtv.com
@mark_mez
Portia Sabin
Kill Rock Stars
President
www.killrockstars.com
Chris McMurtry
Dart Music
CEO
www.dartmusic.com
@cmac13 / @hellodart
Eoin McCarthy
Hydric Media
Co-Founder
www.hydricmedia.com
@eoinmcc / @hydricmedia
Cheryl Lucanegro
SoundHound
VP Advertising Strategy & Sales
www.soundhound.com
@lukewarmeggroll
Kerri Fox-Metoyer
Dart Music
VP, Strategy & Marketing
www.dartmusic.com
@kfoxmetoyer
Alex White
Pandora
Head of Next Big Sound
www.nextbigsound.com
@mralexwhite
Gabriel Rene
ROK Mobile
Clinton Ehrlich
ROK Mobile
Elan Bailey
INgrooves Music Group
Corporate Communications
www.INgrooves.com
@INgrooves
Kayla Sibilia
NRI 3D Labs
Account Executive
www.nrinet.com
@kaylasibilia
Rachael Mardegian
SXSW
www.sxsw.com
Scott Wilcox
SXSW LLC
CTO, Director
www.sxsw.com
Patrick Murphy
Universal Music Group
Martins Popelis
Soundigo
Co-founder
www.soundigo.net
@soundigo
Michael Romanowski
Coast Mastering
Owner/Chief Engineer
www.coastmastering.com
@coastmastering
David Wright
Nymbus, LLC
CEO
www.nymbusapp.com
@dwrightj
Omri Amouyal
SKIO Music
Co-Founder & Artists Relations Manager
www.skiomusic.com
@skiomusic
Michael Podolny
Wilson Sonsini Goodrich & Rosati
Associate
Hayley Rosenblum
Kickstarter
Music Outreach Lead
http://kickstarter.com
@HayleyFiasco
Christopher Nolte
TapTape
Co-Founder & CEO
www.taptape.com
@taptapemusic
Billy Zero
Dj Boy LLC
Owner
vacadio.com
@billyzero
Renee Jonard
Transmission Events | Fun Fun Fun Fest
College Marketing Manager
http://www.funfunfunfest.com/
@wraithofkhan
Daniel Turner
Laser Native
Attorney / Label Co-Founder
www.lasernative.com
@ltdaaan
John Hammink
Treasure Data
Developer Evangelist
http://johnhamm.ink
@Rijksband
Scott Rose
The Independent
Cory Rose
The Independent
Michael Starita
The Recording Academy
President
www.staritasf.com
@michaelstarita
John Gillooly
Voce Communications
VP, Analytics
Gino Robair
The Recording Academy
Trustee
Christen McFarland
The Recording Academy San Francisco Chapter
Sr. Project Manager
www.grammy.com/sfchapter
Robbie Percell
The Recording Academy
Artist Manager
@kingofcupsmgmt
McKay Garner
McKayGarner.com
Producer, Mixer, Engineer, Sound Artist, Musician
http://mckaygarner.com
@mckaymixing / @mckaygarner
Chris Bailey
ASCAP
Licensing Manager
www.ascap.com
Paul Glace
Phantasy Tour
President
www.phantasytour.com
@phantasy_tour
Matthew Glace
Phantasy Tour
Director of Technology
www.phantasytour.com
@phantasy_tour
Romain Salzman
Devialet
Phantom Project Manager
http://www.devialet.com
Eric Feidner
Steinway & Sons
Senior Vice President, Music, Technology & Media
http://steinway.com
Piper Payne
Coast Mastering/The Recording Academy
Mastering Engineer
www.coastmastering.com
@SFMastering
James Day
Vista Equity Partners
@jday05
Erica Sinkovic
CD Baby
Manager, Product Development
members.cdbaby.com
@cdbaby
Marc Canter
Cola
Co-Founder, Evangelist
cola.io
@marccanter4real
Brian Cook
ToneTree
CEO
tonetree.com
@thetonetree
Ronald Sardarian
ToneTree
CTO
tonetree.com
@thetonetree
Tom Pernikoff
Tunespeak
CEO
www.tunespeak.com
@tunespeak
Rick Pernikoff
Tunespeak
CTO
www.tunespeak.com
@tunespeak
Nichole Whisman
Newark element 14
Outside Account Manager
www.newark.com
Christopher Amos
Carnegie Hall
Chief Digital Officer
carnegiehall.org
@christopheramos
Nadav Poraz
WhoSampled
Founder and CEO
www.whosampled.com
@whosampled
Sangyoon Lee
GoldSpoon Co.
Soyoung Kim
GoldSpoon Co.
Eunsol Byun
GoldSpoon Co.
James Kirby
Musician
Daniel Anders
ClearTracks
Founder/CEO
www.cleartracks.com
@cleartracks
Ben Drury
7digital
CSO
7digital.com
@bendrury
Kyle Bylin
Music Biz Podcast
Co-Host
www.hypebot.com
@kylebylin
Alex May
Music Biz Podcast
Producer
www.hypebot.com
@AlexmDrums
Jon Keilson
TuneIn
Sr. Product Manager
Carolina Castilla
Massive Act
CEO
www.massiveact.com
@bogotamusiclink
Jordan Young
SKIO Music
Chief Industry Officer
http://www.skiomusic.com
@djswivel
Roland Lamb
ROLI
Founder & CEO
www.roli.com
@rolandlamb / @weareroli
Patrick Anding
WSGR
Associate
www.wsgr.com
Eckart Burgwedel
Uberchord Engineering
CEO
www.uberchord.com
@uberchord
Hank Hanna
Geekin Radio
CGO
www.geekinradio.com
@geekin_radio
Ian Temple
Soundfly
CEO + Founder
soundfly.com
@learntosoundfly
Max Weinberg
Control Music Group
VP of Digital
http://controlmusicgroup.com/
Charles Dudley
Freebird
@charlesbdudley
Massimo Ciociola
Musixmatch spa
CEO
https://www.musixmatch.com/
Damien King
Guvera
CTO
http://www.guvera.com
@damienwjking
Jihwan Chun
GoldSpoon Co.
Co-Founder & CTO
Josh Srago
Sound Reason
www.soundreason.org
@JSrago
Ron Richards
AMI Entertainment
CTO
www.amientertainment.com
Crystal Anderson
Universal Music Group
Sr. Director Digital Experience
Jeff Straw
Pyramind
www.pyramind.com
Michele Tharp
VuHaus
Head of Marketing
www.VuHaus.com
@VuHaus
Chris Hamer
CrowdFlik
CEO/Founder
www.CrowdFlik.com
@CrowdFlik
Jordan Rudess
Wizdom Music
President
http://wizdommusic.com
@jcrudess / @wizdommusicapps
Vladimir Philippov
Heaven 11
CEO & Founder
http://www.heaven11.pro
Michael Winger
The Recording Academy San Francisco Chapter
Executive Director
http://grammypro.com/sfchapter
@michaelwinger
Rhonda Nicole
RhondaNicole.com
Managing Editor
www.rhondanicole.com
@wildhoneyrock
Trafton Kenney
Yahoo
Cory Zechmann
Silence Nogood
Founder
http://silencenogood.net
@silencenogood
Nadine Levitt
Wurrly
CEO
www.wurrly.com
@mrswurrly / @wurrly
Sean Glass
Apple
@sdotglass
Kiran Gandhi
Artist
@MadameGandhi
Mohamad Ismail
indiepush & belbaleh
A&R and CoFounder
indiepush.com
@indiepushmusic
Michele Tharp
VuHaus
Head of Marketing
www.VuHaus.com
@VuHaus
Barry Daffurn
Cinq Music
Managing Director
www.cinqmusic.com
Kapil Mistry
AMI Entertainment
Product Manager
www.amientertainment.com
Josh Berman
Loma Vista Recordings
Label Manager
lomavistarecordings.com
@joshber
Julie Schuchard
Tricycle Records
Co Founder
http://www.tricyclerecords.com
@TricycleRecords
Todd Terrazas
Brainitch
Co-Founder / CEO
www.brainitch.com
@toddterrazas
Stephen White
Dubset Media Holdings
CEO
www.dubsetmedia.com
@swhite415
Jeffrey Smith
Smule
CEO & Co-Founder
www.smule.com
@smule
Josh Constine
TechCrunch
Editor-at-large
www.techcrunch.com
@JoshConstine
Eron Bucciarelli-Tieger
MusicPlay Analytics
Founder / CEO
www.musicplayanalytics.com
@eronbucciarelli / @MPAnalytics
Darryl Ballantyne
LyricFind
CEO
www.lyricfind.com
@DBToronto
Matt Levinson
Sound Capsule
Cody Morrison
Dubs Alive Records
C.O.O.
www.dubsalive.com
@dubsalive
Paul Bradley
Eventric – Master Tour
CEO
www.eventric.com
@eventric
Garrett Dodge
Rockbot
CEO
rockbot.com
@garrettdodge
Zach Reisler
SF Station
Journalist
www.sfstation.com
@zachreisler
Christopher Changchien
FourLeaf Co
CTO
fourleaf.co
@claudeomusic
Vit Myshliaev
ConcertWith.me
CEO
https://ConcertWith.me
@myshlyaev
Tommy Park
FourLeaf Co
CBDO
fourleaf.co
@parktommy
Ian Choe
FourLeaf Co
CEO
fourleaf.co
@ianchoe
Tim McKee
Mesa/Boogie, Ltd.
Artist Relations Director
www.mesaboogie.com
@mesaboogie
Naomi Assaraf
Global Social Media Club
Sponsorship Director
@nassaraf
Asya Shein
Fusicology
Publisher
fusicology.com
@fusicology
Turntablist DISK
Scarecrow Music
Turntablist / Music Producer
Rudy Ferretti
Scarecrow Music
Kyle Pierce
7digital
VP Music Partnerships
Danielle Burnstein
INgrooves
Business Development
http://www.ingrooves.com/
Elizabeth Lowry
INgrooves
Sr. Director, Business Development
http://www.ingrooves.com/
Shawn Dailey
Take Me To The River
Brand Manager
www.tmttr.com
@lilghettoshawn
Katherine Martin
La Ragazza & Associates
CEO
laragazza.ventures
@LaRagazzaVC
Ken Umezaki
Digital Daruma
President
http://www.digitaldaruma.com
Michael Simon
Harry Fox Agency
President & CEO
http://www.harryfox.com
@MichaelSimon48 / @harryfoxagency
Robert Scoble
Rackspace
Futurist
http://www.rackspace.com
@Scobleizer
Laurent Scallie
Red Pill VR
CEO
Gary Greenstein
Wilson Sonsini Goodrich & Rosati
Partner
www.wsgr.com
Seth Piezas
Prezense
Executive Producer
prezense.co
Joseph Seiler
Empire Distribution
Counsel, Legal and Business Affairs
https://www.empi.re/
@joeyseiler
Justin Dreyfuss
Red Bull Records
Director of Digital Marketing
www.redbullrecords.com
Jeremy Wallenberg
sf.citi
Director of External Affairs
sfciti.org
@sfciti
Anna Avoyan
sf.citi
Circle the Schools Coordinator
sfciti.org
@sfciti
Adam Zelinka
Fanatical Marketing
President
@azelinka
Wesley Hein
MasterChannel, LLC
COO
http://masterchannel.com
Shvetal Shah
auravisu.com
President/Developer
auravisu.com
Patti Silverman
SF MusicTech Summit
Advisor
www.sfmusictech.com
@silvermansays / @sfmusictech
Matt Urmy
Artist Growth
CEO
www.artistgrowth.com
@matturmy / @artistgrowth
Gopi Sangha
Goldenvoice
Director Digital Strategy
www.goldenvoice.com
@gopisangha / @goldenvoice
Ranidu Lankage
The Drop
CEO & Co-Founder
www.thedrop.com
@ranidu / @dropappofficial
Ty Roberts
Gracenote
Chief Strategy Officer
www.gracenote.com
@rocknty / @gracenotetweets
Kris Krajewski
The Agency Group
VP & Head of Electronic Music
www.theagencygroup.com
Ethan Kaplan
Gracenote
General Manager, Music
www.gracenote.com
@ethank / @gracenotetweets
Gary Kanazawa
StubHub
Head of StubHub Labs
www.stubhub.com
Justin Yonan
Kiip
www.kiip.me
Amy Dietz
INgrooves Music Group
EVP, General Manager
http://INgrooves.com
@dietzrocks / @ingrooves
Kevin Breuner
CD Baby
VP of Marketing
http://cdbaby.net
@kbreuner / @cdbaby
Gigi Johnson
UCLA Center for Music Innovation
Director
innovation.schoolofmusic.ucla.edu
@MusicInnovUCLA
Robert Kaye
MetaBrainz Foundation Inc.
Executive Director
http://metabrainz.org
@mayhemBCN
Edward Aten
Merchbar, Inc.
CEO
https://www.merchbar.com
@aten
Jonathan Kehl
Ultimate Guitar USA LLC
Factotum
www.ultimate-guitar.com
Kristine Acosta
Interlude
Artist & Label Relations Manager
www.interlude.fm
@heykristine16
Sheryl Woodhouse Keese
rock paper scissors, inc.
COO
http://www.rockpaperscissors.biz
@rpsmusic
Dmitri Vietze
rock paper scissors, inc.
CEO
http://www.rockpaperscissors.biz
@dmitrivietze
Steven Karpowicz
Songtradr, Inc.
COO
http://www.songtradr.com
@SteveKarpowicz
Paul Wiltshire
Songtradr, Inc.
CEO, Founder
http://www.songtradr.com
@PaulLWiltshire
Tom Callahan
Songtradr, Inc.
CCO
http://www.songtradr.com
@tacallahan
Helge Steffen
Songtradr, Inc.
CTO
http://www.songtradr.com
Lyz Luke
UnderCover Presents
Music Enabler
UnderCoverPresents.com
@UnderCover_SF
Tak Ming Desmond Ngai
Academy of Art University
Fresh Graduate
dnmusicandsounds.com
@Desmond Ngai
John Orofino
7digital
Business Development Manager
about.7digital.com
@7digital
Nancy Situ
Government of Canada – Canadian Heritage
Policy Analyst
Jared Solomon
Solomonophonic Studios
Founder and CEO
Aaron Solomon
Solomonophonic Studios
CFO
Dan Shain
7digital
Business Development Manager
http://about.7digital.com
Justin Womersley
Huzza
Co-Founder
https://huzza.io
@jwomers
Nick Smit
Huzza
Co-Founder
https://huzza.io
@nickste
Mily Vasquez
Rdio
Executive Assistant / Project Manager – Content Licensing
www.rdio.com
Chris Horvath
Flipagram
Head of Music Programming and Partnerships
www.flipagram.com
@Chris__Horvath
Tobin Watkinson
Flipagram
Director of Music Partnerships
www.flipagram.com
@totallytobin
Gary Moskowitz
The Economist + SF Weekly
Reporter
http://www.blogowitz.com/
@Blogowitz
Golden Ashby
Global Social Media Club
President
http://socialmediaclub.org
@goldenashby
Sari Delmar
AB Co.
Founder & CEO
www.weareab.co
@weareabco
Sunil Mallya
@sunilmallya
Pierre Dumas
Robert Case
New Pants Publishing, Inc
CEO/President
www.newpants.com
Michael Ashburne
Law Offices of Michael Ashburne
Attorney
Franck Nasso
Landr
Head of Sales and Communications
www.landr.com
Tony Bove
Rockument.com
CEO
www.rockument.com
@tonybove
Geordie Stewart
Upland Advisors
Principal
Lorna Guess
Where's One Creative
President
Vickie Nauman
CrossBorderWorks
Owner
www.crossborderworks.com
@vnvnvnvn
Samuel Devyver
Jamendo SA
Managing Director
Valentin Nait
Jamendo SA
Sales Executive
Martin Guerber
Jamendo SA
Music & Content Manager
Jeff Levy
Ritholz, Levy, Sanders, Chidekel & Fields
Attorney
rlsf.com
Lance Coleman
Playola
CEO
@fuzethemc
Adam Giacomini
106 KMEL
DJ
@djamen3000
Judy Tsang
Stern Grove Festival
Director of Programming
www.sterngrove.org
@heyjudester
Stan Renard
The University of Texas at San Antonio
Assistant Professor of Music Marketing
http://music.utsa.edu/
Bernhard Kerres
HELLO STAGE
Founder & CEO
www.hellostage.com
@hellostage_
Molly Neuman
A2IM
Acting President
www.a2im.org
@mollyneuman / @a2im
Jacqueline Sabec
King, Holmes, Paterno & Soriano, LLP
Partner
www.khpslaw.com
Lushen Wu
Bebop, Inc
CEO
bebop.com
@bebop_inc
Yotam Laufer
youtab media 2011 ltd
CTO
www.utab.com
@yoodit
Matthew Cohen Santorelli
youtab media 2011 ltd
Industry advisor
www.utab.com
@design2connect
Vinitha Watson
Zoo Labs
Exec. Director
www.zoolabs.org
@thezoolabs
Abhay Kashyap
Rapalytics
Student
http://rapalytics.com
@Rapalytics
Brian Harris Frank
Interlude
President, Interlude Music
https://interlude.fm/
@iambfrank
Sharon Graves
Phorus
VP of Operations
http://phorus.com/
@cheesypennies / @phorusaudio
Alisha Yuhanna
Koe
PR/Marketing
@pinkberry09
Matt Hogan
JamBase
Director of Sales & Business Development
http://www.jambase.com/
@JamBase
Shana Fong
Eventbrite
Music Marketing
www.eventbrite.com
@shanafong
Erik Mendelson
RecordGram/uRemix
CO-Founder
www.recordgram.com
@erikanswerman
Hany Nada
GGV Capital
Managing Partner
www.ggvc.com
@ggvcapital
Larry Marcus
Walden Venture Capital
Managing Director
www.waldenvc.com
@cyberlar
Christiane Kinney
LeClairRyan
Attorney
www.leclairryan.com
@musicalredhead
J Gibson
Rumblefish
Head of Content Strategy
www.rumblefish.com
@rumblefishinc
Donnie Dinch
Ticketfly
GM, Consumer Product
www.ticketfly.com
@donnie / @ticketfly
Cindy Charles
Amazon
Head of Business Development, Video Shorts
@CynthiaUCharles
Kiran Bellubbi
Applauze
CEO
www.applauze.com
@smalldozes / @applauze
Rosalina Choy
Pandora
Director, Partnership Management, Business Development
www.pandora.com
Brian Schall
Wolf, Rifkin, Shapiro, Schulman & Rabkin, LLP
Jonah Burlingame
mind/arc
UX Strategist & Music Lover
www.mind-arc.com
@mind_arc
Dallas Kashuba
DreamHost
Founder
@dallas
Matthew Cox
Warner Music Group
Remi Jourdan
Tunetrax.com
CEO
http://www.tunetrax.com
@tunetrax
Sebastian Brown
Sebastian Brown Productions
President / CEO
www.SebastianBrownProductions.com
Kai Boyd
Yahoo
Product Marketing
Alex Tang
Grüv
http://gruv.io
@SuperDuperTango
Kara Murphy
Kara E. Murphy Co.
Principal
http://karaemurphy.co
@karaem
Zack Greenburg
Forbes
Senior Editor
zogreenburg.com
@zogblog
Amy Dietz
INgrooves
EVP, GM
Marisol Segal
OpenAura
www.openaura.com
@discomaz
Tim Hodgkinson
Whispa Music
Founder/CEO
www.whispa.com
@whispamusic
Michael Good
MakeMusic
VP of R&D
www.makemusic.com
@MichaelDGood
Bradshaw Lambert
GBL Media Management
Owner
http://bradshawlambert.com
@bongloadrecords
Erin Potts
RPM
J Sider
BandPage
CEO
BandPage.com
Peter Nyboer
Livid Instruments
Parter and Software Director
http://www.lividinstruments.com
Harold Gutierrez
5B Artist Management
Head of Digital
www.5bam.com
@haroldgutierrez
Hank Stockard
Redeye
Marketing Director
www.redeyeworldwide.com
@RedeyeWorldwide
Freddy Hahne
Rex and Black Rock Arts Foundations
President, Board of Directors
http://www.arewereally.com
@arewereally
Rusty Hodge
SomaFM
General Manager
http://somafm.com
@SomaFMrusty
Molly Maloof
Molly Maloof MD
Physician Technologist
www.mollymaloofmd.com
@mollymaloofMad
Bryan Kim
Think Steady Inc.
Founder / Chief Artist Enabler
www.thinksteady.com
@freshbreakfast
Gray Gannaway
Quarterlab
Founder
http://quarterlab.com/
@quarterlab
Gary Greenstein
WSGR
Member
Stefan Aronsen
Music Industry
PRESS
www.sf-inter.com
@sfintercom
Anna Anisin
Domino Data Lab
Head of Marketing
www.dominodatalab.com
@annaontheweb
Benji Rogers
PledgeMusic
President & Founder
www.pledgemusic.com
@Benjikrogers
Marc Ruxin
Rdio and TastemakerX
Former CEO/COO/CMO
www.snoozebutton.com
@Ruxputin
Anastasia Hilinsky
BuildRX
Founder, Product Lead
www.buildrx.com
@ana_hilinsky
Seth Blank
Camelot Metrics
Founder
@AntiFreeze
Lance Coleman
Zoo Labs / The Blueprint Group
@fuzethemc
Matt Moldover
Artist
moldover.com
@moldover
Asya Shein
Fusicology
Publisher
http://fusicology.com
@fusicology
Tony Brooke
Pandora
Lead Librarian, Curation Department
http://www.pandora.com/
@tonybrooke
Zahavah Levine
Google Play
VP, Partnerships
Ari Evans
Maestro
CEO
http://maestro.io
@marioario
Greg Gordon
Pyramind
CEO
www.pyramind.com
@g2pyramind
Alexis Giles
SoundCloud
Director of Business Development, Platform
www.soundcloud.com
@ARGiles
Benjy Eisen
Dead Beat Entertainment
CEO
billkreutzmann.net
@benjy_eisen
Shane Tobin
Spotify
Business Development
www.spotify.com
@shanetobin
Jason Fiber
Superfecta Entertainment
Manager
www.superfecta.com
@jasonfiber
Diane Tate
Mozilla
Senior Program Manager
http://diane.bz
@tbiz
Alex White
Next Big Sound
CEO
nextbigsound.com
@mralexwhite
Hisham Dahud
Fame House
VP Brand Strategy
www.famehouse.net
@HishamDahud
Jocelyn Kane
SF Entertainment Commission
Executive Director
www.sfgov.org/entertainment
Doug Dalton
Future Bars
Owner
futurebars.com
@ddalton
Rohan Krishnamurthy
RohanRhythm
Percussionist, Professor, Entrepreneur
www.rohanrhythm.com
Chris Moulios
Apple Inc.
Software Engineer
fringesf.com
Elise Nordling
SomaFM
Music Director, Indie Pop Rocks! & Folk Forward
somafm.com
@EliseIPR
Ryan Ulyate
Independent Producer / Engineer
ulyate.com
@ryanulyate
Lars Murray
Pandora
SVP Music Makers Group
www.pandora.com
@larsmurray22
Xavier Ramirez
SocialSoundSystem / Iration
Digital Marketing / Management
http://socialsoundsystem.com
@socialsound1982
Mike Drake
The Orchard
CTO
theorchard.com
Turner Kirk
Smule
Artist Relations Manager
http://smule.com
@smule
Stephen Hart
mixroom LLC
Producer
hartmixer.com
@hartmixer
Edward Aten
Merchbar
Founder & CEO
https://www.merchbar.com
@Aten
David Porter
8tracks
CEO & Founder
www.8tracks.com
@8tracks
Justin Evans
Landr
VP Products and Innovation
Landr.com
@Jateevans
Kitty Margolis
Mad-Kat Records
Jazz Singer
kittymargolis.com
@KittyMargolis
Todd Tate
toddtate.net
Web Music Tech Product Development
http://toddtate.net
@toddtate
Julien Parouty
Jam On App
Founder
www.jamon.fm
@JamOnApp
Mina Girgis
Zambaleta
Executive Director
www.zambaleta.org
@zambaleta
John McDermott
Temp Love Music
Partner
www.templove.com
Jeremy Koff
Koffeehouse Music
President
www.koffeehouse.com
Keith Salvucci
Independent
Mike Butera
Artiphon
Founder/CEO
artiphon.com
@artiphon
Jacob Gordon
Aritphon
CMO
artiphon.com
@artiphon
Lance Massey
Aural Therapy
President
http://auraltherapy.com
Ben Cherian
Brewster Kahle
Internet Archive
Digital Librarian
www.archive.org
Christian Hanlon
LM Productions, LLC
Owner
@christianhanlon
Maria Eriksson
Umeå University, Sweden
Postgraduate
www.streamingheritage.se
Geego Fan
Visualartspeakers
CEO
www.visualartspeakers.com
Patrick REILLY
IP SOCIETY
Founder
www.ipsociety.net
@ipsociety
Chad Dahlstrom
Discogs
COO
Discogs.com
@dahlpdx
Valerie Adeff
Harvest Records / Capitol Music Group
Head of Digital
http://harvestrecords.com
@harvest_records
Randy Lee
eBay/Stubhub
Product Developer
Darren Briggs
BMI
Vice President Data & Technology
www.bmi.com
Katie Barrett
SF MusicTech Summit
Head of Events
http://www.sfmusictech.com/
@popsandbuzzes
Doron Tal
Tracktunes, Inc.
Chief Operating Officer
https://tracktunes.org
@tracktunesrocks
Paul Loeb
DropTrack
Founder
http://droptrack.com
@loebpaul
Sam Frank
UnRated NYC
Editor
http://unratednyc.com
@unratednyc115
Tara Austin
Austintatious Tunes
Sync & Creative Director
www.AustintatiousTunes.com
@screamindiva
Josephine Jagielo
Rambla Media Group
Brooke Wentz
Seven Seas Music
CEO
www.sevenseasmusic.com
@sevenseasmusic
Daniel Berry
Musician
@dandberry
Michael Demmer
Liztic LLC
CEO
www.liztic.com
@lizticmusic
Lidia Kim
Imagem USA
Director, Legal & Business Affairs
Tor Lundgren
Light4Sound
www.light4sound.com
@light4sound
Lee Haddad
Light4Sound
www.light4sound.com
@light4sound
Cristina Thai
Nof9
Manager
http://www.nof9.com
@cristinathai
Kelli Richards
The All Access Group LLC
President & CEO
http://www.allaccessgroup.com
@kellirichards
Rob McDermott
To11 Media /MME
CEO
www.madmacent.com
@madmac71
Pete Merrimanriman
LMB
Philip Nicol
Dolby Laboratories
Business Development
www.dolby.com
@philipnicol
Jesse Gillette
Pandora
Sr Director, Strategic Partnerships
pandora.com
@jessegillette
Russell Ziecker
Lionsgate
Executive Vice President of Television Music
Jennifer Smuckler
Lionsgate
Manager, TV Music
Deborah Newman
MusicStrat
Consultant/Attorney
http://musicstrat.com
@debnewman
Paul de Jong
SortQ.com
Founder
KJPaul.com
@kjpaul
Mike Clagg
SortQ.com
Chris Koszuta
Hal Leonard Corporation
Product Manager – Digital Media
www.halleonard.com
Chris Zachos
StubHub
Senior Product Manager
http://www.stubhub.com/
@czachos
David Johnson
LG
Director, Design Technology
http://www.lg.com/us
Raymond Archie
MixLuv, Inc
CEO
http://mixluv.com
@officialmixluv
James Lynch III
Logicworks
Business Development Manager
http://logicworks.net
@jlynch3
Jeff Annison
New York Rock Exchange
CEO
www.nyre.rocks
@NYREOfficial
Henry Chatfield
Tahoe Artists
@henrychatfield
Chino Lex
tapTrax
Founder
http://www.taptrax.co
@taptrax
Alexander Berrian
University of California, Davis
Graduate Student Researcher
https://sites.google.com/site/alexberrian/
Michael Brandvold
Michael Brandvold Marketing
CEO
http://www.MichaelBrandvold.com
@michaelsb
Sandy Diao
The ONE Smart Piano
Head of Growth
smartpiano.com
@onesmartpiano
Ned Hearn
Law Offices of Edward R Hearn, P.C.
Attorney
www.internetmedialaw.com
@webmedialaw
Whitney Broussard
The Law Office of Whitney Broussard
Doug Provisor
Propellerheads, Inc
SVP Marketing
https://www.propellerheads.se
Chelsea Mason
Los Angeles Philharmonic Association
Digital Marketing Manager
http://laphil.org
@chelseam06
Craig Huizenga
RecordBins
Owner
recordbins.com
@whattoplaynext
Tony Berman
Berman Entertainment and Technology Law
Attorney
www.beat-law.com
@tonyberman
Ananda Sen
Google
Business Development
Rachel Scarpati
HFA
Business Development
https://www.harryfox.com/
Kerry Rose
Cooktop
CEO, Founder
www.cooktopmusic.com
@KerryRRose
Jiayi Liao
JYL Entertainment
Founder
http://jylentertainment.com/
@Jiayi_Liao
Jerome Rossen
Freshmade Music
Audio Producer + Composer
www.freshmademusic.com
@jeromerossen
David Shaheen
Joyful Noise Inc.
Executive Director
www.amandavernon.com
Amanda Vernon
Joyful Noise Inc.
Recording Artist
www.amandavernon.com
@amandajoyvernon
David Lowry
Hydric Media
co-founder
www.hydricmedia.com
@lldavedave
Eoin McCarthy
Hydric Media
co-founder
www.hydricmedia.com
@eoinmcc
Bob Ellis
WebpropLLC
Nicholas Terzo
Advanceideas
Founder
@nickterzo
Joshua Vaughn
JoshuaVaughn.com
User Experience Designer
JoshuaVaughn.com
@infajosh
Ty Roberts
Gracenote
Co-Founder and CSO
george thorn
Gracenote
Sales Director
www.gracenote.com
Brian Hamilton
Gracenote
GM / SVP Auto
Ethan Kaplan
Gracenote
GM / SVP Music
Tom Rettig
Gracenote
Sr. Director Music
Ping Huang
Gracenote
Sr. Product Manager
Roger Tsai
Gracenote
Sr. Director Auto
Matt Jwayad
Jwayad Music Consulting
Principle
Michael Gubman
Gracenote
Director of Strategy
http://gracenote.com
Ron Quesada
OPM Republic
Founder/ Programming Director
opmrepublic.com
@opmrepublic
Lydia Neff
OPM Republic
Founder/Managing Director
opmrepublic.com
@opmrepublic
Andy Haynes
The Big Noise
Vaughan Johnson
Audacity Team
Tech Leader
audacityteam.org
@v_johnson
Tim Cutting
Gracenote, Inc.
Director of Sales
Brian Zisk
SF MusicTech Summit
Executive Producer
www.sfmusictech.com
@sfmusictech / @zisk
Shoshana Zisk
SF MusicTech Summit
Co-Producer
www.sfmusictech.com
@sfmusictech / @shoshana