Tuesday, October 2, 2018
Pre-Party: Williamsburg Hotel Bar
Williamsburg Hotel Bar
96 Wythe Ave, Brooklyn
5pm – 7pm
Registered Mondo.NYC Attendees Only
Sponsored by Exactuals
Early badge pickup 4pm – 6pm
Meet & mingle at the hotel bar


Official Opening Night Party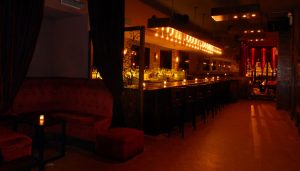 The Delancy
168 Delancey St., NY
7pm+
Sponsored by Le Bureau Export
All Mondo.NYC attendees welcome, PLUS …
Non-registered guest welcome to join too with RSVP!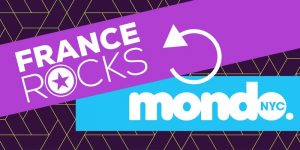 Wed, October 3, 2018
MusicTechDay

@ Mondo.NYC

Schedule subject to change.
Williamsburg Hotel
Time + Location
Session Name
8:00a – 9:00a
Registration Area
Registration & Badge Pickup
9:00a – 9:55a
The Library
Welcome & Opening Remarks / Elevator Pitch Session

Brian Zisk, SF MusicTech Summit

Shoshana Zisk, SF MusicTech Summit

Adam Huttler, Exponential Creativity Ventures, CEO

All in attendance are welcome to get onstage and present an up to 30 second pitch about your company or project to connect with others in the audience who may want to work with you.

10:00a – 10:45a
The Ballroom
Cryptocurrency, Blockchain and Music

Host: Brian Zisk, SF MusicTech Summit

Shelita Burke, Pop Star / Data Scientist

Matt Hall, Choon, Co-Founder

Jesse Grushack, Ujo Music, Co-Founder

Allen Bargfrede, Dot Blockchain Media, Co-Founder

10:45a – 11:00a
The Library
BREAK
11:00a – 11:50a
The Library
What is the Future of
MusicTech?
An Interactive Conversation
Host: Brian Zisk, SF MusicTech Summit
12:00p – 12:45p
The Library
The Smart Speaker Revolution: How Smart Speakers
and AI are Changing Listening Habits
Laura Silvia, Edison Research

We Shall Overcome Bad Copyright Decisions
E. Michael Harrington, Esq, Berklee Online, Professor

Future Frequency: Create the New Wave
Hank Shocklee, Shocklee Entertainment / Public Enemy
12:45p – 1:00p
The Library
BREAK
1:00p – 1:55p
The Library
New Product & Technology Conversations
Host: Brian Zisk, SF MusicTech

Hazel Savage, Musiio, CEO & Co-Founder

Chris McMurtry, Exactuals, Head of Music Product

Elmo Lovano, Jammcard, Founder & CEO

Lars Rasmussen, Weav Music, Co-Founder & CTO
Elomida Visviki, Weav Music, CEO & Co-Founder

Melissa Mazza, Fan Powered Music, Vice President of Product

Matt Boerum, Audible Reality, CEO & Co-Founder

2:00p – 2:45p
The Library
Licensing Deals: Getting the Music Rights You Need

Jennifer Newman Sharpe, ONErpm, General Counsel (Moderator)

Darryl Ballantyne, LyricFind, CEO

Adrian J. Perry, Esq., Covington & Burling, Partner

Lauren Apolito, Rumblefish / Harry Fox Agency, SVP Strategy & Business Development

Stephen White, Dubset, CEO

2:45p – 3:00p
The Library
BREAK
3:00p – 3:45p
The Library
Live & Digital

Matt Medved, Billboard Dance, Founder (Moderator)

Scott Witters, Glownet, Founder & Executive Director

Vladislav Ginzburg, Blockparty, Vice President Business Development

Samantha Sichel, Live Nation Entertainment, Vice President of Digital Product

3:45p – 4:00p
The Library
BREAK
4:00p – 5:00p
The Library
Where We've Come From and Where We're Going
Jordan Rudess, Dream Theater
Keyboardist & Composer

Live Performance & Technology Demonstration

For more information visit: http://mondo.nyc
Speakers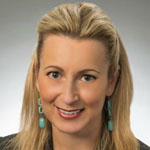 Lauren ApolitoHFA/Rumblefish, SVP Strategy & Business DevelopmentLauren Apolito is Senior Vice President of Strategy and Business Development at HFA/Rumblefish, part of SESAC Holding's Music Rights Organization. As SVP, Lauren is a thought leader in the creation and execution of HFA/Rumblefish's growth and diversification strategy. Since 2001, Lauren has been a driving force in the digital music business as she led development and launch of HFA's rights management platform, Slingshot, now branded Rumblefish.
For over a decade, Lauren's achievements have had an industry-wide impact, both providing music publishing community with new revenue opportunities and facilitating the administration of intellectual property rights for those in the music distribution chain including digital distributors, labels, aggregators and mobile companies.
Over the past year, Lauren's efforts have fueled revenue growth, client diversification, licensing opportunities, and new service offerings. She expanded licensing opportunities for publishers, providing new interactive streaming, background music, lyrics and tablature revenue vehicles. Additionally, she has enhanced the HFA/Rumblefish service portfolio with new services, including those to facilitate the administration of direct licensing deals between publishers and distributors both on the performance and mechanical side. Lauren has continued to expand HFA/Rumblefish's administration client roster that includes leading players in the digital space.
Prior to HFA, Lauren was VP at Citigroup/eCiti where she launched cutting-edge online banking solutions and analyzed strategic investments in technology. At Nikko Securities, Lauren was responsible for strategic planning in South America. She also managed entrepreneurial ventures at International Resources Holdings, an asset management company. Additionally, Lauren founded and was President of Echo Travel, Inc.
Lauren has a MBA in Finance and International Business from Fordham University, Graduate School of Business. She also has a B.A. in Economics and Spanish from Bucknell University and studied at Regent's College European Business School in London. Follow on Twitter: @rumblefish_inc
Allen BargfredeDot Blockchain Media, Co-Founder & Chief Legal OfficeAllen Bargfrede is an entertainment attorney and strategist who focuses his work on the intersection of art and technology. He is co-founder and Chief Legal Officer of Dot Blockchain Media, a firm focused on the use of blockchain technology to solve content rights problems, and a Managing Director at PDX Media Partners, an artist development and music asset management firm. He is the author of "Music Law in the Digital Age," now available in its second edition, and teaches courses on copyright and management for Berklee Online. Follow on Twitter: @dotBlockchain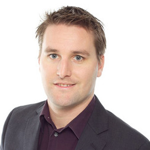 Darryl BallantyneLyricFind, Founder & CEODarryl Ballantyne originally conceived LyricFind in 2000 with Mohamed Moutadayne and Chris Book at Ontario's University of Waterloo to be the largest, most accurate destination for lyrics on the Internet. Officially launched in 2004, the company pioneered the licensed digital lyrics space, successfully negotiating the first-ever mass lyrics licensing deal with EMI Music Publishing in 2005. Since then, Darryl has grown LyricFind to be the largest legal, licensed lyrics database in the world, with millions of licensed tracks available and hundreds of lyrics sublicensing clients. LyricFind has established licensing relationships with over 4,000 music publishers, The Harry Fox Agency, APRA/AMCOS, CSDEM, APEM, and many more.
The company now delivers services to hundreds of websites and music services that want to enhance their music products with lyrics, including Amazon, Google, Spotify, Pandora, Deezer, Microsoft's Bing, Plex, SoundHound, SongMeanings, iHeartRadio, and many more.
Recently, LyricFind launched LyricMerch, the first on-demand custom lyric merchandise platform. Users can customize a product with a specific line from any song, and be confident in knowing their favourite artists and songwriters are being paid.
As an authority on licensing and digital content, Darryl has spoken at industry events including SF Music Tech, Canadian Music Week, Music Matters, Digital Music Forum, Music & Media Finland, CMJ, MIDEM, SXSW, and more. Follow on Twitter: @DBToronto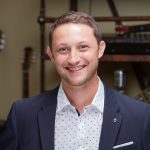 Matthew BoerumAudible Reality, CEO & Co-FounderMatthew Boerum is a pioneer in the field of 3D audio for music production & virtual reality. He is co-founder and CEO of Audible Reality, an immersive audio technology company from Montreal revolutionizing music engagement through unique AI-driven 3D audio software.
Matthew is an award winning audio engineer, educator and musician, and is finishing up a Ph.D in Sound Recording at McGill University under George Massenburg and Richard King. His research focuses on auditory listener movement in virtual audio environments, with a special interest in spatial perception and mixing. Driven by his passion for music and sound, he is actively involved in pushing the audio industry forward as a speaker at industry conferences and events. He holds an MA and BS in Audio Technology from American University.
Since 2000, Matthew's work as a freelance engineer, educator and musician has lead him to nearly every audio industry discipline. Of notable mention, he has worked with Grammy award winning artists Cee Lo Green and Dirty Vegas; Golden Globe winning actor Stacy Keach; and public figures US President Carter and the Dalai Lama. In 2012 he was awarded an Emmy for Outstanding Commercial – Single Spot and received front-page honors in the press by Audio Solutions. He's also been featured in Mix Magazine, Financial Post and Le Devoir. Follow on Twitter: @audiblereality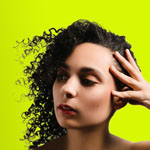 Shelita BurkePop Star / Data ScientistShelita Burke released her recent album Special – EP on the blockchain and created Ethereum smart contracts to pay all the right owners instantly. The album has over 20 million streams, and charted #24 on Billboard #3 on iTunes and has been featured in Forbes.
Shelita independently toured the world with over 150 shows across Europe, Asia, and Africa as well as a myriad of performances throughout the U.S. Her ability to connect with audiences and engage her expansive network of superfans has resulted in a devoted global audience and media interest from Forbes, NPR, The Village Voice, Billboard, MTV, and many music industry taste makers. Follow on Twitter: @ShelitaBurke
Vladislav GinzburgBlockparty, Vice PresidentPreviously managed several high-value growth funds in the fine art industry, managed artists and advised an art-tech startup seeded by Live Nation. As head of Business Development at Blockparty, Vladislav is responsible for introducing Blockparty's innovative blockchain digital-ID technology to clients in the mainstream live music industry. Blockparty is the leading event ticketing blockchain platform. Blockparty is designed to solve all of the challenges facing event ticketing, such as scalpers, bots, unfair pricing and fake tickets. It enables ticket sellers to earn a share of secondary ticket sales, track a ticket in the primary and secondary market, and prevent fake ticket sales. It also provides a reward mechanism that enables ticket sellers to reward fans and influencers for promoting and re-selling tickets. Its technology utilizes digital identity and smart contracts that are unique to blockchain, the underlying technology of cryptocurrency.
Follow on Twitter: @goblockparty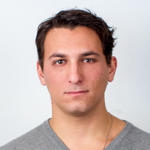 Jesse GrushackUjo Music, Co-FounderJesse is a graduate from Union College with a dual degree in Computer Science and Economics. Jesse began his career in the music industry at ID&T North America where he spent two months as the managing director of marketing for TomorrowWorld and then as the managing director of Cashless payments at SFX Entertainment conducting research into the future of visitor event identification. In the beginning of 2015, Jesse joined ConsenSys and started working on UjoMusic. Jesse has spoken at conferences and events around the world including SXSW, The Golden Melody Awards in Taiwan, Blockchain Valley in Switzerland, and more. Additionally, Jesse is also a co-creator of Ethereal as he understands the importance of bridging the digital/physical boundaries and providing meaningful experiences.
Matt HallChoon, Co-FounderMatt is a co-founder of Choon, the largest blockchain music platform in the world with over 20,000 tracks uploaded since launch in mid-2018. He has been a software engineer for over 20 years, in which he has launched top 100 apps on both iPhone and Android and accomplished significant work for Google, Microsoft, and other large tech companies. He is a co-creator of the Cryptopunks project, the first example of non-fungible tokens on Ethereum and the basis for the ERC-721 standard. Follow on Twitter: @choonhq / @matthall2000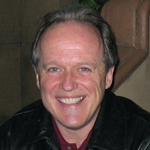 E. Michael HarringtonBerklee Online, Course Author & Professor
EMichaelMusic.com, Consultant/AuthorDr. E. Michael Harrington has served as consultant and expert witness in hundreds of music copyright/IP matters involving The We Shall Overcome Foundation, Pharrell Williams, Robin Thicke, Taylor Swift, Dixie Chicks, Adele, Steve Perry, Ludacris, Carrie Underwood, Tupac, Lady Gaga, Deadmau5, Danger Mouse, Adam Levine, Busta Rhymes, Samsung, HBO and others.
As an expert witness working with Wolf Haldenstein, he is responsible for freeing the iconic civil rights anthem, "We Shall Overcome," which was placed into the public domain on January 26, 2018. He is also working with the same attorneys to free "This Land Is Your Land" from copyright.
On August 30, 2016, his writings and interviews were cited as an authority in the "Brief of Amici Curiae, 212 Songwriters, Composers, Musicians, and Producers in Support of Appellants" in the "Blurred Lines" decision at the United States Court of Appeals for the Ninth Circuit.
He has been interviewed by media including New York Times, Wall Street Journal, Bloomberg Law, NPR, Bravo, CNN, BBC, The Guardian, Esquire, CBC, Washington Post, ABC, NBC, CBS, Fox, the "Today Show," Time, Huffington Post, Fortune, Salon and others, and lectured at Harvard Law, SF MusicTech, Beverly Hills Bar, Texas Bar, Boston Bar, Minnesota Bar, GWU Law, Cardozo Law, BC Law, UNH Law, Vanderbilt Law, Brooklyn Law, William Mitchell Law, NYU, and other schools and organizations.
He has bicycled twice from Los Angeles to Nashville (2,500 miles) and once from Oregon to Nashville (3,400 miles). Follow on Twitter: @emh2625
Adam HuttlerExponential Creativity Ventures, CEO
Adam Huttler is the founder and CEO of Exponential Creativity Ventures, a venture capital fund backing early-stage technology companies that expand or enhance human creative capacity. He is widely recognized as an expert in business model innovation and revenue strategies for mission-driven organizations.
Adam is best known as the founder of Fractured Atlas, a social enterprise SaaS platform that helps artists with the business aspects of their work. During Adam's twenty years as CEO, the organization grew from a one-man-band housed in an East Harlem studio apartment to a broad-based service organization with an annual budget of $25 million. As of 2018, Fractured Atlas's services reach over 1.5 million artists across North America and have distributed over $200 million to support their work.
Adam has a B.A. in theater from Sarah Lawrence College, an M.B.A. from New York University, and is a self-taught software developer. In 2011, he was recruited for the inaugural class of National Arts Strategies' Chief Executive Program. He is also an alumnus of Singularity University's Executive Program and the University of California at Berkeley's Venture Capital Executive Program.
Adam was named to Crain's New York Business's 2016 "40 Under Forty" class and was listed by Barry's Blog as one of the "Top 50 Most Powerful and Influential Leaders in Nonprofit Arts" for five consecutive years. Follow on Twitter: @ec_ventures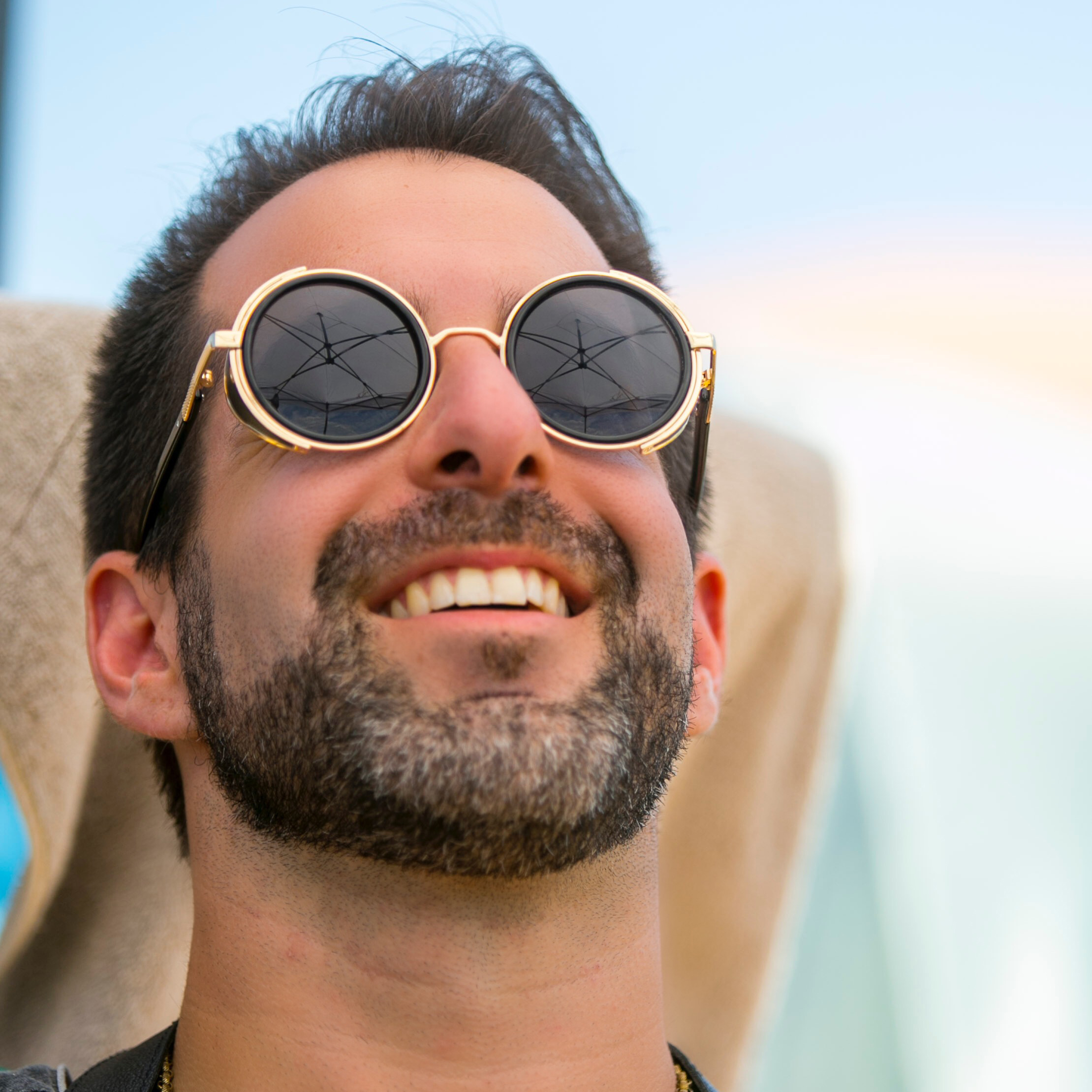 Elmo LovanoJammcard, IncElmo Lovano is the founder and CEO of Jammcard, the Music Professionals Network. Forbes called the Jammcard app a "musicians LinkedIn." Billboard just announced yesterday that Jammcard closed their $1M seed round with investors including Quincy Jones. Jammcard also produced 5 original web series including a partnership with the GRAMMYs. Jammcard has built the live bands for artists such as Gwen Stefani, Zedd, Maren Morris, Jason Derulo and many more. Before Jammcard, Elmo Lovano was a professional drummer/musical director that worked with Skrillex, Juliette Lewis, Christina Perri, Miley Cyrus and many more. Elmo loves people and is rarely caught without a smile 😉
Follow on Twitter: @jammcard / @elmolovano
Melissa MazzaFan Powered Music, Vice President of Product
Melissa Mazza is Vice President of Product Fan Powered Music, a new music service dedicated to building community between fans and artists. In this role, she helps to define product functions and minimum viable product, negotiates music licenses, and evangelizes the platform and its benefits among the performing artist community.
Melissa became a singer and a musician at an early age. After studying at New York University Melissa spent nine years at Sony Music, starting in copyright but soon taking responsibility for clearing and licensing Sony's vast back catalog (audio and video) for digital exploitation. Eager to further develop her technical skills, Melissa then spent several years at start-ups that specialized in designing software platforms that allowed music, TV, and film companies to track and manage their licensing, availabilities, and royalties.
Over the years she worked in music, media, and entertainment, Melissa realized that there had to be a better way for independent and up-and-coming artists to promote their music, earn more money, gain new listeners, and organically nurture superfans in a competitive and fun environment. She saw (and heard) many musicians who tried and failed to get signed to a label, who deserved a fighting chance, but to retain control over their own IP and journey. This led to a meeting of the minds with C.J. Starke, Co-Founder and President of Fan Powered Music, who brainstormed the idea that became FPM while he was still in high school. Melissa joined FPM in early 2017, focusing first on development and then bringing independent artists and content onto the system. The first beta of Fan Powered Music rolled out in Summer 2018, offering an ad-supported music streaming service with all recommendations driven by fan interactions rather than paid placements, cell-phone games with automatically created challenges that can be purchased for every uploaded song, music downloads, and real-time charts that track top artists and fans. The FPM Lite mobile app followed soon after.
Melissa lives in the Riverdale section of the Bronx with her husband and her dog. Except for a short stint in Connecticut, she has lived in New York City since graduating high school and leaving her native Florida at the age of 17. Follow on Twitter: @FPMcurator
Matt MedvedBillboard Dance, FounderMatt Medved heads Billboard's dance/electronic music department and cross-department content strategy, founding digital vertical Billboard Dance in 2015 and its Billboard Dance 100 artist rankings in 2018, as well as scaling their growth strategies to other genre verticals. He holds law and master's degrees from The George Washington University and a bachelor's degree from Northwestern University's Medill School of Journalism.
Medved hosted the inaugural Electronic Music Awards in 2017 and has been featured and interviewed as a guest expert by The New York Times, The Associated Press, Reuters, TIME, GQ, CNN, Good Morning America, CBS This Morning, Entertainment Tonight, The Insider, Access Hollywood and more. He has also spoken at Harvard Business School, SXSW, Winter Music Conference, EDMBiz, Amsterdam Dance Event, Canadian Music Week, International Music Summit, Oceanic Ibiza, XLIVE, and more.
As a DJ, producer and curator, Medved has performed at top global festivals like Tomorrowland, EDC Las Vegas, EDC Japan, Electric Zoo, Billboard Hot 100 Fest, India's Sunburn Festival and Morocco's Oasis Festival, signed releases to Interscope and Downtown Records, and contributed to SiriusXM.
Before joining Billboard, Medved conducted human rights field research and wrote nearly $2 million in funded grants to the US Department of State and USAID as a consultant for conflict resolution NGO Search for Common Ground in Nigeria — where he also reached more than 6 million listeners as a guest resident DJ at Africa's largest radio station.
Follow on Twitter: @MattMedved
Chris McMurtryExactuals, Head of Music ProductChris McMurtry is the Head of Music Product for Exactuals, the leading provider of innovative solutions for complex payments and metadata issues in the entertainment industry.
Chris joined Exactuals as the leader of its Nashville-based music division in 2017, helping to launch RAI (royalties.ai), a software development kit and open API allowing music companies to programmatically correct and enhance song and recording metadata to meet the multiplicity of global digital distribution standards. His role with Exactuals was recently named one of Billboards "40+ Jobs That Define The Future."
Born and raised in Nashville, music has been a major part of Chris' life from the very beginning. His career officially began at age 15 as a session player and he later became a touring musician. Chris' passion for music is only equaled by the underlying technologies and data that drive its curation, discoverability, insights, and accurate payments.
Prior to joining Exactuals (which was acquired by City National Bank in 2018), McMurtry served as an Information Systems & Technology mentor at Apple Inc., managed the classical music record label Refinersfire, and most recently, founded Dart Music Inc., the first automated digital distribution platform specifically designed to handle the complex metadata of genres such as classical music. Dart Music was assisted by Nashville Entrepreneur Center's Project Music, a tech accelerator devoted to companies aiming to disrupt the music industry. Dart Music was ac-quired by Exactuals in 2018.
He holds a degree in classical music composition from Middle Tennessee State University and remains an avid composer. He is based in Nashville. Follow on Twitter: @cmac13 / @exactuals
Adrian PerryCovington & Burling LLP, PartnerAdrian Perry's practice focuses on licensing, acquisition, development, sale, use, and commercial exploitation of intellectual property, technology and data. Mr. Perry has particular expertise advising clients with respect to content licensing and distribution issues, including through digital and mobile platforms, and advising clients in sports, entertainment and media with respect to their technology transactions. A musician who has toured internationally, Mr. Perry brings to his legal practice significant experience in the entertainment industry. He has licensed his music for film and television and worked as an A&R consultant for a major record label for several years. Mr. Perry is also a certified information privacy professional (CIPP/US). Follow on Twitter: @adrianjperry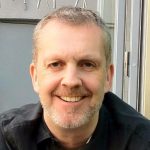 Lars RasmussenWeav Music, Co-Founder and CTOOriginally from Denmark, Lars Rasmussen is the co-founder and CTO of Weav Music in New York City. Lars holds a PhD in theoretical computer science from UC Berkeley, and was most recently a director of engineering for Facebook. In 2004, Lars and his brother Jens sold their mapping startup Where 2 Tech to Google. Lars became the lead engineer on the team that created Google Maps and worked out of Google's Sydney-based office until joining Facebook in late 2010. Lars has probably the world's least developed sense of direction and consistently types faster than he can spell. In his copious spare time, he enjoys advising early-stage startups, and coffee.
Jordan RudessDream Theater, Keyboardist / ComposerVoted "Best Keyboardist of All Time" by Music Radar Magazine, Jordan Rudess is best known as the keyboardist/multi-instrumentalist extraordinaire for platinum-selling Grammy- nominated prog rock band, Dream Theater.
At nine, he entered the Juilliard School of Music Pre-College Division for classical piano training, but by his late teens he had grown increasingly interested in synthesizers and progressive rock music. Against the counsel of his parents and tutors, he turned away from classical piano and tried his hand as a solo progressive rock keyboardist.
After performing in various projects during the 1980s, he gained international attention in 1994 when he was voted "Best New Talent" in the Keyboard Magazine readers' poll after the release of his Listen solo album. Two of the bands that took notice of Rudess were The Dixie Dregs and Dream Theater, both of whom invited him to join. Rudess chose the Dregs, primarily as being a part-time member of the band would have less of an impact on his young family.
During his time with the Dregs, Rudess formed a "power duo" with drummer Rod Morgenstein. The genesis of this pairing occurred when a power outage caused all of the Dregs' instruments to fail except Rudess', so he and Morgenstein improvised with each other until power was restored and the concert could continue. The chemistry between the two was so strong during this jam that they decided to perform together on a regular basis (under the name Rudess/Morgenstein Project or later RMP) and have released a studio and a live record. RMP did a short U.S. tour in November, 2013.
Before joining Dream Theater in January 1999, Jordan connected with John Petrucci and Mike Portnoy of Dream Theater, bassist Tony Levin of King Crimson and Peter Gabriel notoriety, and recorded two albums with "Liquid Tension Experiment."
Rudess has been the full-time keyboardist with Dream Theater, since the recording of 1999's Metropolis Pt. 2: Scenes from a Memory. He has recorded seven other studio albums with the group: 2002's Six Degrees of Inner Turbulence, 2003's Train of Thought, 2005's Octavarium, 2007's Systematic Chaos, 2009's Black Clouds & Silver Linings , A Dramatic Turn of Events, the self titled Dream Theater, as well as their newest album, The Astonishing, a Rock Opera. The story was written by John Petrucci with music written by John Petrucci and and Jordan Rudess. After touring in three continents around the world with The Astonishing, Dream Theater is preparing to embark on a tour in 2017 to commemorate the 25th anniversary of "Images & Words which will see the groundbreaking album performed in it's entirety along with selections spanning the bands history.
In addition, he has appeared on the live albums and DVDs Live Scenes From New York, Live at Budokan, Score, Chaos in Motion, Live at Luna Park, and Breaking The Fourth Wall which went to #1 on the Billboard charts.
In addition to working with Dream Theater he occasionally records and performs in other contexts, such as a 2001 one-off duo performance with Petrucci (released as the CD An Evening With John Petrucci and Jordan Rudess), as well as backing up Blackfield on their first short US tour in 2005 and playing a solo opening slot for them on their second in 2007. He also contributed to Steven Wilson's 2011 album, Grace for Drowning. In 2013, Rudess joined with bassist, Tony Levin, and drummer, Marco Minneman, to create a new supergroup, LMR. In 2015, LMR released their second disc From The Law Offices Of Levin Minnemann Rudess.
In 2010, Rudess composed "Explorations for Keyboard and Orchestra," his first classical composition. It was premiered in Venezuela on November 19, 2010 by the Chacao Youth Symphony Orchestra and guest conductor Eren Başbuğ. Rudess played all of the keyboard and synthesizer parts. A full symphonic recording of Explorations was released in December 2014 played by Poland's Sinfonia Consonus.
In 2013 he released "All That Is Now", a solo acoustic piano recording which works interactively with his app, "Jordan Rudess Explores" and his orchestral album, "Explorations" which features a 50 piece orchestra. In 2015, he released "The Unforgotten Path" which was a collection of original tracks as well as a collection of acoustic piano covers of songs that have inspired his musical life.
Jordan's interest in state of the art keyboard controllers is another area of his career in which he has achieved success. Jordan owns the successful App development company Wizdom Music, which has developed award-winning apps including: MorphWiz, SampleWiz, Geo Synthesizer, SpaceWiz, SketchWiz, Tachyon, Explores, EarWiz, JordanTron, HarmonyWiz, and GeoShred. MorphWiz won the first ever Billboard award for Best Music Creation App. Wizdom Music has also built apps for Intel, Microsoft and RIM.
He is Chief Music Officer at CME Music, creators of the acclaimed XKey mobile keyboard, as well as the Director of Music Experience for the London-based technology company, Roli Labs, creators of the Seaboard. Jordan has had the honor of being the keynote speaker at MacWorld, Microsoft Build Developer Convention and Project BBQ. In addition, he is the author of 2 keyboard technique books including his latest, "Total Keyboard Wizardry: A Technique and Improvisation Workbook". Musicians all over the world subscribe to Rudess' Online Music Conservatory, which offers a full range of courses in everything from harmony and rhythm to improvisation, ear training and technique. Follow on Twitter: @jcrudess
Hazel SavageMusiio, CEO & Co-Founder With 12 years experience in industry, Hazel Savage has spent 5 years in London, 5 in Australia, and the last 2 years in Singapore, UK national Savage has created a global network of contacts and experience. Previous roles have included working for HMV, Shazam, Universal Music and Pandora Internet Radio.
Her latest venture is as the CEO and Co-Founder of Musiio an Artificial Intelligence that can listen to music, with applications for Sync, A&R and Streaming. Follow on Twitter: @hazelsavage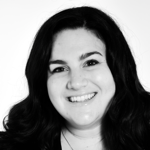 Jennifer Newman SharpeONErpm, General CounselJennifer Newman Sharpe is an entertainment, intellectual property, and transactional business attorney, a serial entrepreneur, and an award winning advocate for gender equality. Jennifer currently works as General Counsel and Head of Business Affairs for ONErpm, a leading digital distribution company and YouTube MCN, in addition to her long-standing private practice. She has counseled clients spanning all areas of music, including record labels, publishing companies, artists, producers, writers, and tech start-ups. Jennifer also serves as Vice President and on the Board of Directors of the international non-profit organization Women in Music and as an advisor to multiple technology start-ups. Jennifer is a co-founder of Sparkplug, the online marketplace where musicians rent instruments, gear and space, and Cosynd, the collaborative contract creation and administration platform for artists. She is a frequent speaker at conferences and institutions, on topics such as licensing, artist agreements, entrepreneurship, and gender equality in the music industry, including at Nashville Music Biz, SXSW, Midem, NMS, Folk Alliance, Rio Music Buzz, Sync Summit, Who Knew, Music Business Association's Entertainment and Technology Law Summit, the DIY Musician Conference and NYU. Jennifer received a B.F.A. from the NYU's Tisch School of the Arts, graduating in the inaugural class of the Clive Davis Institute of Recorded Music, and a J.D. from Cardozo Law School with a concentration in intellectual property. Follow on Twitter: @JNSlawoffices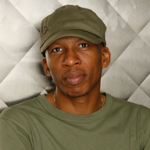 Hank ShockleeSonic architect on the Future FrequencyHank Shocklee is a 2013 Rock and Roll Hall of Fame inductee and a 2018 GRAMMY Hall of Fame inductee as a founder & producer of seminal hip hop group Public Enemy and the Bomb Squad. A sonic architect who has worn many hats in the music business throughout the years including as a DJ, music producer, sound designer and scorer for film and TV as well as serving as a senior level music executive at Universal Records.
Artistic and commercial success at the level of the groundbreaking Public Enemy records of the 1980's and 1990's, would be a capstone of accomplishment for most producers but Shocklee has also been a force behind many cult classic and breakthrough music and film projects during the last two decades plus, including artists Mary J. Blige, Anthony Hamilton, Ice Cube, LL Cool J, Slick Rick and films such as Ridley Scott's American Gangster, Spike Lee's Do The Right Thing, Ernest Dickerson's Juice and countless others.
Sampling in music is now a part of the mainstream culture and Hank Shocklee, is one of the culture leaders who helped bring the art of sampling to the forefront by creating techniques such as filtering, multiband micro-loop sampling, introducing the use of sine waves to create kick drums and bass lines, truncating and mapping samples on keyboards and drum machines and using tuning to create warping in his productions in the late 80's–early 90's. With his production outfit the BOMB SQUAD, these techniques were cemented via his landmark albums with Public Enemy such as 'It Takes A Nation of Millions To Hold Us Back' and 'Fear Of A Black Planet', two albums which consistently rank high amongst most of the 'greatest albums of all time' lists.
Always seeking new and innovative ways to transform the audio arts, most recently Shocklee has launched his NYC based company Shocklee Entertainment, to develop a new variety of projects and various new music releases that will explore electronic, techno and hip hop vibrations which he calls the Future Frequency. Most recently he has produced and executive produced music for Ninja Tune Recording artist Emika and post punk legends The Pop Group and has been featured in music documentaries "808″ produced by Atlantic Records and "SoundBreaking" a decade long series started by the late Sir George Martin and completed by his son Giles Martin.
Ever continuing to expand his reach in many facets of entertainment and culture, he also works with audio and consumer tech startups as a consultant and enjoys coaching and mentoring music students as a visiting artist at some of the leading music schools in the U.S. including Berklee College of Music, The Clive Davis Institute of Recorded Music at NYU, The New School for Jazz & Contemporary Music and the Boston Academy of Arts.
Follow on Twitter: @HankShocklee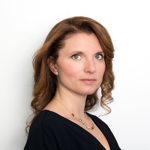 Samantha SichelLive Nation Entertainment, Vice President, Digital Product
As VP of Digital Product for Live Nation Entertainment, Samantha is charged with creating innovative, digitally led products that amplify the live experience for brands and fans. Samantha has built her career around exploring the effect technology can have in the everyday world. In 2011, she was recognized among an elite group of her peers in Billboard Magazine's '30 Under 30 Power Players'. Follow on Twitter: @samsichel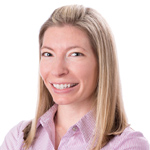 Laura SilviaEdison Research, Vice President of Digital Operations and Information TechnologyLaura Silvia is Edison Research's Vice President of Digital Operations and Information Technology, and has been with the company since 2003. During her tenure at Edison, she has pioneered the use of various online and mobile techniques to create research instruments that produce quality data for clients across the globe. She oversees research projects that use the latest methodologies, or that are logistically challenging, and she ensures that each project is presented clearly and logically to best meet the project's goals.
Additionally, Silvia manages Edison's internal business technology, maintaining current systems and procuring new solutions for better collaboration and communication with colleagues and clients around the world. She is also one of Edison's Research Moms, a group of experienced researchers with a specialization in understanding today's moms. Silvia is a graduate of The College of the Holy Cross.
Follow on Twitter: @edisonresearch
Elomida VisvikiWeav Music, CEO & CofounderElomida is the co-founder and CEO of Weav Music. She worked for seven years in banking, eight years in advertising (selling her ad agency to Leo Burnett), four years in business consulting, and an almost a decade in health-related NGOs. She has considerable expertise in health, cosmetics, food, finance, and technology. She's also volunteered at major patients' organizations, like EFA and EAACI, and in 2015 co-founded Weav Music with Lars Rasmussen.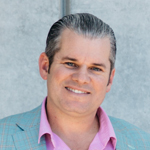 Stephen WhiteDubset, CEOStephen is the Chief Executive and Chairman of the Board for Dubset Media Holdings. White joined Dubset as CEO in February 2015. In this role White leads the strategy, execution and delivery for the company.
Prior to joining Dubset White served as chief executive and President at Gracenote from 2012-2014. White held numerous roles for the company across 14 years and played a critical role in growing the company from a small start-up, focusing on music technologies and information, into a digital entertainment leader that now touches millions of music and movie fans around the globe.
Prior to taking over as President, White served as senior vice president of product and content management, where he spearheaded the development of Gracenote technologies for top entertainment platforms and brands, including Apple iTunes, Ford Sync and Sony's BRAVIA® HDTVs. In addition to heading up the product and content teams at Gracenote, White also spent more than five years leading the company's sales and business development efforts.
Before joining Gracenote, White was the vice president of development for streaming music start-up Echo.com, which was one of the first companies to combine group content streaming and community features. Prior to Echo.com, White was a senior director and executive producer for CKS, a media consultancy based in Silicon Valley where he lead teams in the creation of web properties such as the Apple online store and GM.com. He began his career as a reporter and writer. Follow on Twitter: @swhite415 / @dubset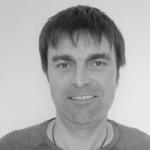 Scott WittersGlownet, Founder & Executive DirectorScott is the skipper of the Glownet crew. The leader and visionary, he is passionate for good design and innovation. You rarely get to see much of Scott sitting down. His time is split between Madrid, London, and sleeping on airplanes. A family man, with two vibrant young daughters.
Soon after graduating with an MBA from IE Business School in 2003, he shortly became a serial entrepreneur. Just prior to Glownet, Scott was the Festival Director/CEO of Rhythm Group. Rhythm is the producer to New Zealand's premier music festivals including the 30,000 capacity Rhythm and Vines now in its 12th year. Scott always makes time to mentor business students and support them with their own plans and ambitions.
Scott was never cured after being infected by electronic music back in rave scene of the early 90's. He loves working in the live event industry. He seems to feed off the adrenaline of the show. To him, it's all about the people you work with. Follow on Twitter: @GlownetHQ

Brian ZiskSF MusicTech Summit, Executive ProducerBrian Zisk is a serial entrepreneur specializing in digital media, web broadcasting and distribution technologies. He is a founder of BuzzMakers, Inc., which produces the SF MusicTech Summit and the Future of Money & Technology Summit. He is a Venture Partner for Exponential Creativity Ventures, and a General Partner of the SF MusicTech Fund" rel="noopener" target="_blank">SF MusicTech Fund. Additionally, Brian is a Co-Founder and Technologies Director of the Future of Music Coalition and a Board Member and/or Strategic Advisor for a wide variety of tech companies and non-profits. Brian was previously a founder of The Green Witch Internet Radio which was sold to CMGI (NASDAQ: CMGI) at the turn of the millennium. He is active in many influential computer-mediated forums, is quoted and published extensively in the media, frequently appears on panels and at industry events domestically and abroad, and is an expert at frenzy whipping, brand awareness, and in creating new business models. He is married to Shoshana Zisk. Follow Brian on Twitter: @zisk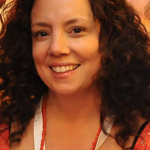 Shoshana ZiskSF Music Tech, Co ProducerShoshana Zisk is the co-producer of the SF MusicTech Summit. She is also an entertainment lawyer with a wide range of experience in the music industry. Her experiences includes Interim Chief Operating Officer for In Ticketing, Business & Legal Affairs for George Clinton and his musical groups Parliament, Funkadelic and The P-Funk Allstars, and General Manager of Clinton's independent record label The C Kunspyruzy. Her previous positions include Business & Legal Affairs at BMG U.S. Latin, the Copyright Department at Motown, and A&R Administration for Island Records. Shoshana is currently the CEO of Kiddie Village, which creates award-winning childrens videos and music. She is a member of the California, New York, and Florida Bars. She earned a bachelor degree in Classical Piano Performance and Juris Doctorate (cum Laude) from the University of Miami. Shoshana was recently the Musical Director for "Rent" (the musical) in San Francisco, CA & Hollywood, California. Follow Shoshana on Twitter: @shoshana / @sfmusictech