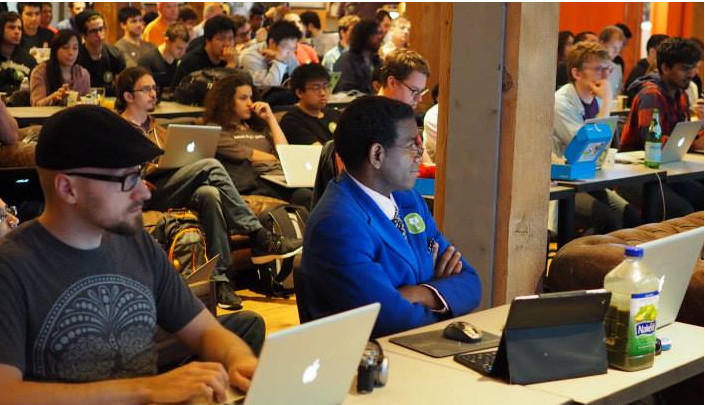 SF MusicTech Hackathon
Congratulations to Hackathon Winners!
1st Place: Play Along
2nd Place: Legitimify
3rd Place: Crowd Remix
Best use of MOD Devices: Face Mod
Best use of Cloudinary: Play Along
*******************
The weekend before the SF MusicTech Summit, get ready for 24 hours of straight action as hackers, innovators, tech specialists, artists, makers and coders use and share their knowledge to develop the new, innovative solutions in the MusicTech industry. Participants will join forces to address a focus area in MusicTech with the aim of developing an overnight unicorn and compete for prizes under the supervision of experts.
When:
October 14 + 15
1pm Saturday to 4pm Sunday
Where:
Upload SF, 1535 Mission Street, San Francisco, CA 94103
Challenges:
Music VR/AR/XR, Music AI, music blockchain and cryptocurrencies
Our Esteemed Judges:
John Acquiaviva, Plus Eight Equity Partners
Ryan Walsh, Floodgate
Lance Coleman, IV the Love
Tiff Zhong, Gen Z whisperer
Jess Erickson, Facebook
Anne Ward, Upload, Inc.
Michael Drexler, Warner Music Group
David Lowry, Hydric Media
Developers in Residence:
Todd Tate, SF MusicTech
Chase Farmer, Apple/Beats Music
Shelita Burke, Musician / Developer
How to Register:
Registration is free, but you must apply here to receive an invitation to participate. This is an exclusive event for developers only (no spectators) as we have limited space.
API Partners / Sponsoring:
If you are interested in being an API Partner or sponsor, please view the Sponsorship Opportunities
Prizes:
Overall prizes
1st Place
SXSW – Music Badges plus automatic acceptance to SXSW Hackathon
Native Instruments – Reaktor 6 licenses for winner
2nd Place
Even – Even Headphones for winning team
3rd Place
Sonos – Two Play:1s
All 3 winners
SF MusicTech Summit – Free passes to 3 winning teams to present onstage at SF MusicTechSummit Oct. 17
API Prizes
• MOD Devices – Mod duos. Best use of MOD.
• Cloudinary – 1-year Cloudinary Plus plan ($1,068 value) award to the hack team that makes the best use of the Cloudinary API.
• Warner/ Songkick – U-Turn Audio Orbit Plus Turntable – Best use of Songkick API
• Musimap and Leansquare – Wallifornia MusicTech + Les Ardentes tickets. Guaranteed acceptance to the WMT Hackathon for winning team + Meeting with chairman during – Best use of Musimap
Production Team:
The SF MusicTech Hackathon is being produced by Travis Laurendine of SXSW Hackathon / Outside Hacks, and Luann Williams of the SXSW Hackathon in partnership with International Music HackDay, the SF MusicTech Summit production team, and more!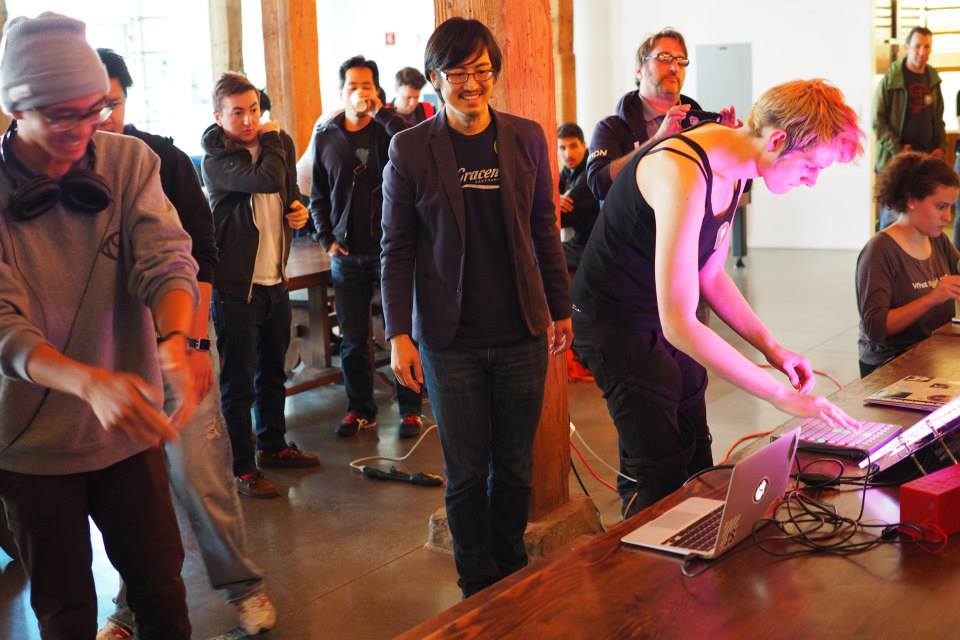 SF Music Hack Day 2014 Photos by Ching-Wei Chen.