Our Speaker lineup for the 19th SF MusicTech Summit is currently in development. If you would like to submit a Speaker Application, please click here.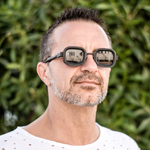 John AcquavivaPlus Eight Equity Partners, Managing PartnerJohn Acquaviva as a DJ/Producer and Entrepreneur has flourished in the heart of electronic music. His multi talented persona is Superman like; the quintessential businessman by day – running Plus8 Equity Partners and an iconic musician by night. John Acquaviva is the eye of the storm on an incredible hurricane. The techno icon's strategic positioning along the electronic music spectrum as an inspired soul, rather than a hit maker, has made for one of the most exciting producers the community has ever experienced. Read More
John Acquaviva is a man who knows what he wants and has become a master attaining it. He is a musical polestar, a global iconoclast to those who admire his drive and a dedicated top-tier headline entertainer to his fans. On a technological level no DJ has made such significant contributions to the advancement of how DJ's perform than John Acquaviva. His personal masterful technique and firm grasp of the trade led to his fruitful involvement with Final Scratch and especially Beatport. A vital founder and active member of both companies – the former tool that allows manipulation and playback of digital audio sources and the latter a major online hub for electronic music – John's role extends far beyond his taste making capabilities. He is a pioneer of electronic music's technological evolution and helped sculpt the genre's game-changing transition from analogue to digital and from vinyl to turntables and laptops. In sharing this vision with Richie Hawtin, they spearheaded a project that would act as the iTunes of dance, the duo arguably paved the path for a new and zestful era.
When Acquaviva and Hawtin became friends in 1989, the pair immediately co-founded Plus 8 Records in 1990, which capitalized on minimal releases from Cybersonik, Speedy J, Kenny Larkin and Plastikman, to name a few. It wasn't until 1993, however, that he and Richie began to truly embrace their passions for house music by dishing up a second imprint – Definitive Records. Defined by a more progressive and tech house sound from such luminaries as Olivier Giacomotto, the imprint marked the beginning of John's unparalleled taste as a global powerhouse and exemplar in dance music culture.
Bringing us to the present in 2015, Acquaviva proudly upholds the titles of zealous vinyl collector, insatiable entrepreneur, executive film producer and label owner. Yet above all, John Acquaviva is the quintessential performer at heart. His DJ career surging forward playing stellar sets at BPM Festival, Space Ibiza, Output in Brooklyn, Bellevue in Zurich and Crobar in Buenos Aires to highlight some of the past 12 months. He has penned electronic music's prosperous novel, trailblazing the feast we comfortably sit at in the new millennium. With the imminent arrival of three forthcoming EPs, there's no telling what evolution John will pull from his sleeve next. Follow on Twitter: @johnacquaviva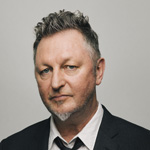 Dave AllenDave, Allen, North, Inc., Director of Artist and Music Industry AdvocacyDirector, Artist & Music Industry Advocacy NORTH Music
Former Artist Relations at Apple Music, Apple Inc. June 2014 – March 2017
Former Director, Artist & Music Industry Advocacy at Beats Music. January 2014 – June 2014
Adjunct Lecturer, specializing in Digital Strategy at the University of Oregon. January 2010 to present
Former Interactive Creative Director at NORTH, a brand agency in Portland, Oregon. April 2009 – January 2014
Founding member of Gang of Four. Follow on Twitter: @DaveAtBeats / @North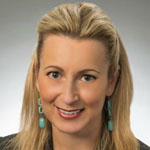 Lauren ApolitoHFA/Rumblefish, SVP Strategy & Business DevelopmentLauren Apolito is Senior Vice President of Strategy and Business Development at HFA/Rumblefish, part of SESAC Holding's Music Rights Organization. As SVP, Lauren is a thought leader in the creation and execution of HFA/Rumblefish's growth and diversification strategy. Since 2001, Lauren has been a driving force in the digital music business as she led development and launch of HFA's rights management platform, Slingshot, now branded Rumblefish.
For over a decade, Lauren's achievements have had an industry-wide impact, both providing music publishing community with new revenue opportunities and facilitating the administration of intellectual property rights for those in the music distribution chain including digital distributors, labels, aggregators and mobile companies.
Over the past year, Lauren's efforts have fueled revenue growth, client diversification, licensing opportunities, and new service offerings. She expanded licensing opportunities for publishers, providing new interactive streaming, background music, lyrics and tablature revenue vehicles. Additionally, she has enhanced the HFA/Rumblefish service portfolio with new services, including those to facilitate the administration of direct licensing deals between publishers and distributors both on the performance and mechanical side. Lauren has continued to expand HFA/Rumblefish's administration client roster that includes leading players in the digital space.
Prior to HFA, Lauren was VP at Citigroup/eCiti where she launched cutting-edge online banking solutions and analyzed strategic investments in technology. At Nikko Securities, Lauren was responsible for strategic planning in South America. She also managed entrepreneurial ventures at International Resources Holdings, an asset management company. Additionally, Lauren founded and was President of Echo Travel, Inc.
Lauren has a MBA in Finance and International Business from Fordham University, Graduate School of Business. She also has a B.A. in Economics and Spanish from Bucknell University and studied at Regent's College European Business School in London. Follow on Twitter: @rumblefish_inc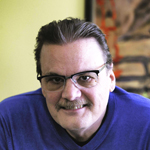 Eli BallLyric Financial, Founder & CEOAlthough he got his start on the creative side of the music business, for the past decade in his role as Founder and CEO of Lyric Financial, Eli Ball has been serving the global music community by creating a variety of financial products tailored just for them. His most recent venture is called SNAP* vATM, an automated platform that enables creatives to tap into their revenue streams at their convenience, rather than wait for royalty and performance organizations sometimes infrequent payment schedules.
More information on Lyric Financial can be found at www.lyricfinancial.com. Follow on Twitter: @lyricfinancial.com
Jason Boyd aka "Poo Bear"Grammy Award winning singer/songwriterIf you thought you've never heard of 4x Grammy award winning singer/songwriter PooBear, you actually have! He is the lethal pen behind hits like Justin Bieber's 'What Do You Mean', 112′s 'Peaches & Cream' and 'Anywhere', Usher's 'Caught Up' and 'Superstar', as well as Chris Brown's 'She Ain't You' and 'I Can Transform Ya'.
Jason Boyd aka Poo Bear has undoubtedly redefined the entertainment industry with his innovative, dynamic and empowering abilities to deliver music through the power words. With his clever blending of various genres of music accompanied by the intricate use of words and harmonies, it is without question that after over 350 million records sold worldwide, he is a force to be reckoned with.Read More
The evolution began after the first recorded tornado in Connecticut history left his family homeless. With the gracious donations and fundraising provided by the neighborhood church, Jason's family moved to Atlanta, Georgia just as the city was evolving into the mecca of the music industry.
At the age of 14, PooBear co-wrote his first hit single for platinum selling r&b group 112 titled, 'Anywhere'. This began his unprecedented catalog of songs written for the biggest artists in the world including The Rolling Stone's, Whitney Houston, Sinead O'Connor, Pink, Kelly Price, Faith Evans, Carl Thomas, Jagged Edge, Glen Lewis, Patti LaBelle, Dr. Dre, Lupe Fiasco, DJ Khaled, Drake, Rick Ross and Justin Bieber just to name a few.
Between 2005 and 2008, Boyd collaborated with acclaimed producer Scott Storch, co-producing and writing over 100 songs including top-charted 'Make It Rain' by Fat Joe & Lil Wayne, and hits for Kelly Rowland, Mariah Carey, Snoop Dogg, Brooke Hogan, BunB, Yo Gotti, Eve, Kelis and Ruben Studdard.
With songs topping the charts and every artist wanting to reap the benefits of PooBear's masterful vocal production, the biggest selling album of the millennium was right around the corner. PooBear co-wrote multiple tracks on Usher Raymond's Confessions album, including the single 'Caught Up', awarding him two Grammys and an accolade of other awards. PooBear earned his third Grammy for his contributions to Jill Scott's Words and Sounds: Volume 1 album and his fourth Grammy was for Chris Brown's FAME album. PooBear was also honored with his 7th ASCAP Award for 'She Ain't You' by Chris Brown.
Not only has PooBear topped numerous music charts around the world, but he has commanded the attention of the feature film and television industries by lending his talents to Sean P Diddy Combs for his series 'Making the Band', writing songs for Danity Kane, in addition to 8Ball&MJG for the soundtrack for the acclaimed feature film 'The Fast and the Furious'. PooBear's reputation for being a consummate professional has awarded him the opportunity to work abroad with legendary musicians Jah Cure, Mavado, David Guetta, Swedish House Mafia and iconic DJ Paul Oakenfold. PooBear also co-wrote and produced 10 singles on Justin Bieber's Journals album with each single spending significant time as number one on iTunes.
After nearly two decades of being behind the scenes and imprinting music with his dynamic skills, PooBear's journey has led him to center stage. He has justifiably earned his place at the top of the list of songwriters, vocal producers and producers worldwide and now it's time for PooBear's artistry to shine through. With a distinct voice, immense style and talent, PooBear has transcended the evolution of music. Follow on Twitter:@poobear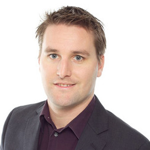 Darryl BallantyneLyricFind, Founder & CEODarryl Ballantyne originally conceived LyricFind in 2000 with Mohamed Moutadayne and Chris Book at Ontario's University of Waterloo to be the largest, most accurate destination for lyrics on the Internet. Officially launched in 2004, the company pioneered the licensed digital lyrics space, successfully negotiating the first-ever mass lyrics licensing deal with EMI Music Publishing in 2005. Since then, Darryl has grown LyricFind to be the largest legal, licensed lyrics database in the world, with millions of licensed tracks available representing thousands of music publishers. LyricFind is also the first lyrics service to have true worldwide rights from all major music publishers (and many more).
LyricFind has established licensing and content relationships with over 3,000 music publishers, Rovi, The Harry Fox Agency, The Echo Nest, and many more. The company now delivers services to hundreds of web sites and mobile applications that want to enhance their music products with lyrics, including Microsoft's Bing, Lyrics.com, Pandora, Shazam, SoundHound, Samsung, Nokia, HTC, MetroLyrics, SongMeanings, Universal Music, and mSpot. In addition, LyricFind offers two direct to consumer mobile applications, Lyrics Lite and Lyrics Pro for the iPhone, iPad, Android and Blackberry Playbook platforms.
As an authority on licensing and digital content, Darryl has spoken at industry events including SF Music Tech, MIDEM, SXSW, Canadian Music Week, Music & Media Finland, Digital Music Forum East and West, New Music Seminar, and many more. Before launching LyricFind, Darryl was Manager of Digital Development & Distribution at EMI Music in Los Angeles, where he was involved in deals with companies such as MusicMatch, Napster, and iTunes. Darryl earned a Bachelor of Mathematics with a Business minor from the University of Waterloo. Follow on Twitter: @DBToronto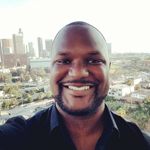 Dae BoganTuneRegistry, Founder & CEODae Bogan is a serial entrepreneur, educator, consultant, researcher, writer, public speaker, and business advisor interested in music rights, metadata, financial pipelines, transparency, interoperability and collaboration within the greater music industry. He is the Founder & Chief Researcher of Royalty Claim, a music licensing research initiative and an online database of music licensing entitlements. He is also the Founder & CEO of TuneRegistry, a music and rights metadata management platform.
Dae also engages in the music industry as an Innovation Fellow at the UCLA Center for Music Innovation, a member of Berklee College of Music's Open Music Initiative, a member of the Music Industry Research Association, a member of the Recording Academy (The GRAMMYs) Advocacy, a member of the Music Business Association, the organizer of the SoCal Music Industry Professionals, and a SXSW Music Mentor. Follow on Twitter: @daeboganmusic / @tuneregistry
Oscar CastellanoDeezer, CEO AmericasOscar Castellano has over 20 years of industry experience and joins with a deep knowledge of the global Telecomm market and its dynamics across the entire value chain. He previously held various senior positions at BlackBerry and spent the last three years at Brightstar, where he managed multiple Tier 1 partner relationships. At Deezer he will be tasked with managing and growing existing markets as well as developing the strategic go-to-market for, and establishing new operations, in new countries across the region. Follow on Twitter: @ocastellano / @Deezer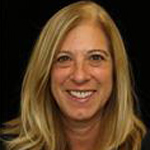 Cindy W. Charles, Esq.Amazon, Head of Business Development for Music, Amazon TicketsCindy Charles has been working in the digital media space since 1997. She recently became Head of Business Development for Music, for Amazon Tickets. In that role, she is responsible for leading strategy and business development in connection with Amazon's new business, offering concert tickets for sale. Prior to that for over 2 years, she was Head of Business Development, Video Shorts at Amazon and had been licensing short form video content from studios, television networks, MCNs. labels and other short form content providers. Prior to that, for a 3 year period, she was handling business affairs and business development consulting in the digital media space for clients who have included Beats Music, Yahoo, RIM, Spotify, MOG, Smule, Topspin, Soundhound, EchoNest, Nintendo, PopSugar, Pulselocker, NARM, Focus@Will, iJukebox, MediaNet, and others. Prior to 2011, for 8 years, Ms. Charles was General Counsel and Senior Vice President, Law and Business Affairs for MusicNet, an early digital music service owned by Warner Music Group, EMI, Bertelsmann and Real Networks, which was then re-branded as MediaNet. Ms. Charles has also held a variety of positions for MTV Networks over a seven year period including Vice President of Law and Business Affairs for MTVi, an interactive division of MTV Networks. Prior to MTV Networks, Ms. Charles was General Counsel for WarnerVision Entertainment, the video division of the Warner Music Group. Ms. Charles also served in legal positions at Worldvision Entertainment (a division of Aaron Spelling Productions), the Screen Actors Guild and various law firms. She is the co-founder of Women in Digital Media, a networking group based in NY and San Francisco that has over 1500 members.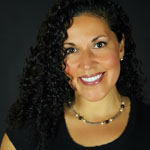 Vanessa A. FerrerMerch Cat LLC, Founder & CEOVanessa Ferrer has been a successful businesswoman for over 15 years in finance and artist management. Armed with the heart of an artist, the belief that she could make a difference, and the drive to make it happen, Ferrer founded InFocus Artist Management in 2009. A Certified Public Accountant and alumna of NYU with an M.S. in Real Estate, she solidified her music industry acumen through Berklee College of Music's music business program and hit the ground running. After managing several touring clients and consulting with high-profile industry professionals, Ferrer used her multi-faceted background to develop and launch (2015) Merch Cat, a musician friendly platform for music artists to sell and manage merchandise at live shows. Since the launch of Merch Cat, Ferrer has spoken at over a dozen conferences, including Music Biz and SXSW 2017, and has quickly become a familiar face and respected voice amongst her peers in the music community. Through her speaking efforts, Ferrer aspires to educate artists to help them have sustainable careers, as well as inspire other entrepreneurs in music and music technology. Ferrer is a member of NARAS, A2IM, the Music Business Association, and Women In Music. Follow on Twitter: @vfinfocus / @merch_cat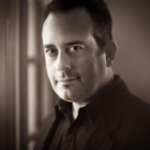 Jason FiberTHX, Head of Business ProductsJason Fiber is the Head of Business Products for THX. In that role Mr Fiber oversees all B2B Product development, management and deployment for the well recognized brand. Prior to joining THX Jason was (and continues to be) the President and Founder of Superfecta, a multi-faceted digital media entertainment company. Superfecta's suite of offerings includes consulting services to businesses working to establish a footprint in the ever-evolving digital landscape and guidance to actors and musicians seeking direction in the entertainment industry.
Previously Fiber was President of Cordless Recordings, which was Warner Music Group's 'eLabel' — the first such initiative of its kind among the major record labels. Jason partnered with music legend Jac Holzman (founder of Elektra & Nonesuch Records) to design and launch Cordless as a different kind of recording company. Cordless leveraged online and mobile communications technologies to support musicians of every genre and career stage.
Earlier in his career, Fiber worked at Wherehouse Music, a leader in entertainment retailing. As Vice President of Internet Services for Wherehouse, Fiber spearheaded the creation and expansion of the company's online retail business and oversaw the development of in-store, digital music sampling stations. Fiber also created and produced an Internet-based, weekly music talk show, "The Wherehouse Lounge." Before joining the Wherehouse, Fiber was a producer and project manager at the Web development agency, BoxTop Interactive/iXL, where he ran the entertainment group, producing Web sites for recording artists Rage Against the Machine and Alanis Morissette and brands such as Guess Clothing and UPN.
From 1993-1996, Fiber held the lead management role at World Domination Recordings, an independent label subsidiary of Capitol Records. He began his career in the A&R department at Epic Records.
Mike FiebachFame House, Founder & CEOMichael Fiebach is the Founder and CEO of Fame House, a digital marketing and e-commerce agency focused on the music and entertainment industries.
Fame House grew as an independently funded, one-person company, to a multi-city, 25-person operation in 2 and a half years, and was acquired by the publicly held SFX Entertainment on October 21st, 2013. Subsequently, Fame House was acquired by Universal Music Group in May, 2016. Fame House is now a 50-person company with offices and employees in Philadelphia, New York, and Los Angeles.
Fame House clients have included: Universal Music, Interscope, Beatport, Bravado, Corona, AB InBev, Mastercard, T-Mobile, Atlantic Records, Eminem, Tiesto, Pearl Jam, Ice Cube, Pretty Lights, DJ Shadow, Loco Dice, Richie Hawtin, Mysteryland, TomorrowWorld, Q-Dance, and Disco Donnie, among others. Follow on Twitter: @FameHouse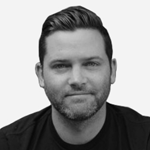 Brian FuranoRiot House, Co-FounderBrian Furano is an entrepreneur, producer, and advisor with deep roots in the music and entertainment industry. He is the co-founder of Riot House.
When not collaborating with artists and founders, you can find Brian raising his two daughters with his wife Kristen in Santa Monica. Follow on Twitter: @brianfurano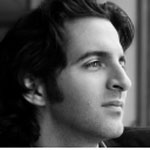 Zack GreenburgForbes, Senior Editor of Media & EntertainmentZack O'Malley Greenburg is the senior editor of media & entertainment at Forbes and author of two books: Michael Jackson, Inc and the Jay-Z biography Empire State of Mind. In a decade at Forbes, Zack has investigated topics from Katy Perry's touring business to Wu-Tang Clan's secret album. His work has also appeared in the Washington Post, Billboard, Sports Illustrated, McSweeney's and Vibe; he's served as an expert source for BBC, NPR, MTV, NY Times and 60 Minutes, and as a speaker at SXSW, TEDx, Georgetown, Harvard and Yale, his alma mater. A recovering child actor, he played the title role in film Lorenzo's Oil (1992). Zack is now writing a new book, THREE KINGS, which will be published in early 2018 by Little, Brown. Follow on Twitter: @zogblog / @forbes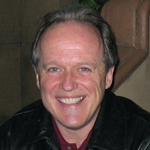 E. Michael HarringtonBerklee Online, Course Author & ProfessorDr. E. Michael Harrington is Course Author and Professor at Berklee and has served as consultant and expert witness in hundreds of music copyright/IP matters involving The We Shall Overcome Foundation, Dixie Chicks, Adele, Steven Spielberg, Steve Perry, Tupac, Lady Gaga, Deadmau5, Danger Mouse, Adam Levine, Busta Rhymes, Samsung, HBO and others.
He has been interviewed by media including New York Times, Wall Street Journal, Bloomberg Law, NPR, Bravo, CNN, BBC, CBC, Washington Post, ABC, NBC, CBS, Fox, the "Today Show," Time, Huffington Post, Fortune, Salon and others, lectured at Harvard Law, GWU Law, Cardozo Law, BC Law, NYU, Beverly Hills Bar, Texas Bar, Boston Bar, Minnesota Bar and other schools and organizations.
He has bicycled twice from Los Angeles to Nashville (2,500 miles) and once from Oregon to Nashville (3,400 miles). Follow on Twitter: @emh2625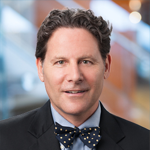 William HochbergGreenberg Glusker, PartnerBill Hochberg heads the music department of Greenberg Glusker LLP, handling transactional and litigation matters for some of the finest creative talents and most innovative companies in the world.
Bill's representative clients have included award-winning recording artists, songwriters, producers, film composers, record labels, production companies, music publishers, talent managers, marketing companies and the estates of pre-eminent creative artists.
With more than 20 years of experience, Bill has handled nearly all aspects of the music and media industries and has a keen insight into the forces shaping changes that can benefit his clients.
As a thought leader, Bill writes on key music- and media-related topics for the Atlantic, WIRED and other premier publications. He is frequently quoted in the media and speaks about entertainment and technology issues on panels worldwide, including at conferences such as MIDEM, South by Southwest, Winter Music Conference, Buenos Aires FIM, Porto Musical Brazil, and in academia at UCLA, USC, Berklee College of Music among others.
He is a member of NARAS (the Grammys organization) and LARAS (the Latin Grammys).
His international music practice encompasses complex transactional and copyright matters in Cuba, Europe and Japan, among other territories.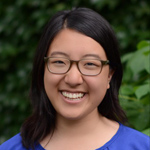 Cherie HuForbes, Media & Entertainment ContributorAs an entrepreneurial journalist, Cherie combines data-driven business acumen with superior storytelling skills to propel innovation in the music industry. She one of the youngest contributors for Forbes, and has also written for publications like Music Ally, the Harvard Political Review and the Juilliard Journal. Her diverse background in the music business, ranging from A&R at a major record label to data analytics at a live concert startup, informs her insights into its digital future.
As a musician, Cherie leverages her talents in a wide range of genres to create and collaborate unconventionally. She studied classical piano at Juilliard, and has performed both solo and chamber recitals all over the world, from Shanghai to New York to Tuscany. She also has experience in classical, jazz and electroacoustic composition and improvisation, and regularly posts covers, medleys and original songs on her YouTube and SoundCloud channels. Follow on Twitter: @cheriehu42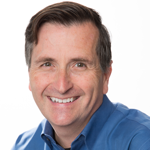 Michael JeffreyTiVo, VP Client Management, Metadata ExecMichael (MJ) focuses on bringing strategic and technical solutions to market for TiVo (formerly Rovi). Michael, having successfully designed and developed several high-end video and music metadata solutions, is a recognized leader in music and video technology . Michael comes to Rovi from Peel Technologies (Smart Remote used by over 100M global users) where he led product development as VP Engineering. Prior to Peel, Michael held several leadership positions at Gracenote where he was instrumental in developing new (and sometimes crazy) music and video solutions that drove growth. Michael has extensive mobile experience leading development of the first mobile content and payments platforms with Vodafone, Verizon Wireless, and Nextel. Follow on Twitter: @TiVo
Philip KaplanDistroKid, CEOPhilip is the founder and CEO of DistroKid. DistroKid is one of the world's largest music distributors and helps and helps over 100,000 artists & labels get their music into online stores & streaming services. Prior to DistroKid, Philip founded TinyLetter (acquired by MailChimp), AdBrite (acquired by SiteScout), and wrote the best-selling book, "F'd Companies: Spectacular Dot-com Flameouts" (Simon & Schuster). Philip is an active angel investor, advises several companies, and was Entrepreneur in Residence at Charles River Ventures. Philip is a death metal drummer and lives in New York City. Follow on Twitter: @pud / @distrokid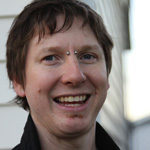 Dallas KashubaDreamHost, Founder & Co-CEODallas Kashuba is a tinkerer, musician, technologist, and early stage investor. He grew up as an Air Force kid in the 1980s which led him to high school in North Dakota. Through the long dark winters there he practiced drawing heavy metal skulls and sang badly in a punk band. In a quieter moment reading OMNI magazine in January 1991, Dallas was inspired by an interview with Jaron Lanier, the father of VR. That pushed Dallas' already existing interest in computers to later bloom into studying computer science at Harvey Mudd College in California. While there he started DreamHost, a pioneering early web host, in 1997 with his three co-founders. In addition to his day job as Co-CEO of DreamHost, his current interest areas are wearables, smart devices, indieweb, the intersection of music and technology, and of course, VR. Follow on Twitter: @dallas
Laurie KirbyFestForums, Co-PresidentLaurie B. Kirby, Esq. co-produces FestForums NYC and Santa Barbara and Best of the Fests, a B2B conference and awards event for music, film, food and wine festival organizers. The conference addresses how to improve the fan/attendee/talent experience at festivals.
Laurie was the former President and Chief Creative Officer of the IFFS (International Film Festival Summit) and the IMFCON (International Music Festival Conference & Lineup Magazine. She has also managed and done consulting for dozens of film festivals and filmmakers.
Laurie was an attorney for over twenty years and established The Legends Tour, the senior division of the LPGA. She has represented professional athletes, newscasters, musicians, golf properties and nonprofits.
Laurie is a frequent speaker, interviewer and moderator at dozens of festivals and corporate conferences, including IFEA, BizBash, Canadian Music Week, IEG, Event Expo, The Mill Valley Film Festival, Pollstar, The Catalina Island Film Festival, Film Festival Flix, The Napa Valley Film Festival and The Lady's Filmmaker Festival on all aspects of the industry. Additionally, she is often quoted as an industry thought leader in publications such as Variety, Indiewire, Forbes, The Street, AMP and Music Festival Business. She has also been a contributor to Indiewire, Eventbrite & Sonic Bids.
She has served on, and presided over many non-profit boards throughout her career.
She currently resides in Santa Barbara California and has three grown children who continue to make light of her golf swing, snowboarding technique, surfing style and penchant for bling. Her rescue Italian Greyhound does appreciate her however. She also holds the distinction of being the first girl to wear pants to school in 4th grade for which she was sent home. Follow on Twitter: @lauriekirby / @festforums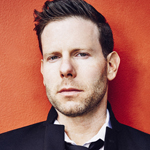 Jesse KirshbaumNue Agency, CEOJesse Kirshbaum has been in the trenches of the music business, specializing in securing talent for concerts, tours and endorsement deals for his various clients and brand partners internationally. He founded Nue Agency (a creative agency, recently named to Inc Mag's 500 list as the 3rd fastest growing Media Company in America) to sit at the center of culture, brands and technology. He is the host of Hot 97's new web series Hot In Tech, an authority in Music Tech culture, news and events. Jesse is also the executive producer for both the hit digital series #CRWN and The Annual FlashFWD Awards, which honors premiere stars in Music Tech. Follow on Twitter: @jessekay / @nueagency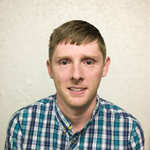 David LowryHydric Media, Co-FounderDavid Lowry is the Co-Founder of Hydric Media, the tech studio for the music industry. It's a first class team of designers, developers and music fans based out of NYC and Australia. The team works with the latest in mobile, web and music tech to create amazing apps for some of the top names in the music biz, including: Spotify, MTV, Sony Music and Bose. Follow on Twitter: @lldavedave / @hydricmedia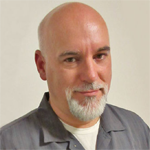 Jim MahoneyMerlin, U.S. General ManagerJim Mahoney is the US General Manager of Merlin the not for profit, global digital licensing agency representing the world's leading independent music labels in licensing music for use on services such as Spotify, Pandora, Soundcloud and YouTube. Members of Merlin include Beggars Group, Curb Records, Domino, Dualtone, Eleven Seven Music, Entertainment One, Epitaph, Hopeless Records, Mad Decent, Merge, Ninja Tune, Secretly Label Group, Sub Pop, Warp Records and Yep Roc Records/Redeye Distribution. Mahoney joined Merlin in September of 2014 after spending 7 years as the Vice President of the American Association of Independent Music (A2IM) the trade organization representing the rights and interests of U.S. independent music companies. He has spent his 20+ year career in music working entirely within the independent sector having also served as President of Fat Beats Records & Distribution (working with Atmosphere, Black Milk & RJD2), Senior Director of Urban Product Development at Roadrunner Records (working with MC Breed and producer Domingo) and National Director of Marketing and Promotions at Profile Records (working with DJ Quik, Camp Lo, Smoothe Da Hustler, Nine, Special Ed & Run DMC).
Larry MarcusWalden Venture Capital, Managing DirectorLarry Marcus is a Managing Director at Walden Venture Capital, a Sprout Stage™ Investor based in San Francisco and Woodside, CA. Larry's focus is digital media and consumer services. He was named to the 2012 Billboard Power 100 Most Powerful in Music and Billboard Twitter 140 to Follow. He was a Founding Investor in Pandora (NYSE: P) in early 2004 when Walden led the rebirth round to focus the company on launching a consumer-facing service and was a Director from 2004 through its IPO. Larry is a Director at SoundHound, (sound and voice search), BandPage (platform for bands online), Aarki (mobile advertising platform), Boombotix (Ultra-portable speakers), Scientific Revenue (in-app revenue optimization), goTenna (off grid communications), and a Board Observer at MeUndies and TodayTix. Other early stage investments include Jukely, LyricFind, Maestro, LightWave and BounceChat. Prior to venture capital Larry was a leading digital media equity analyst at Deutsche Bank Alex. Brown where he backed Netflix for their initial IPO among other leading game and internet companies. Follow on Twitter: @larrymarcus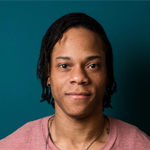 Vaughn McKenzieJAAK, CEOVariations of blockchain implementations have captured the music and media industry's attention, however met with great skepticism and scrutiny over practicality or necessity. Enter JAAK, the London-based tech­­ company founded by Vaughn McKenzie, alongside Freddie Tibbles and Viktor Tron. The startup have cut through much of the hype, identifying a practical solution to a very real problem.
JAAK is creating a comprehensive platform to enable music industry partners to access, manage and utilize metadata for musical compositions and recordings.
While current sites offer some of this information, JAAK provides a simple framework for connecting identifying information from labels, publishers, performing rights organizations, and managers.
By streamlining what's historically been a frustrating process for even the most seasoned music industry professional, JAAK seeks to increase industry efficiency while facilitating easier and more immediate music licensing.
Vaughn holds the position of CEO at JAAK, with a background in UX, Product Management and five years of Software Adoption at Virgin Media.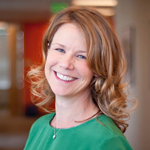 Kathleen McMahonSoundHound Inc., Vice President & General ManagerA mobile industry pioneer, Katie McMahon has been at the forefront of working with emerging technologies and platforms that change the way people interact with connected devices. She drove the global, mass-market adoption of mobile music recognition and is currently responsible for SoundHound Inc.'s consumer business including the launches of the Houndify platform and the Hound voice search and assistant app.
At SoundHound Inc., the Silicon Valley-based company that developed Speech-to-Meaning™ and conversational language interface platform, McMahon is responsible for launching products and scaling the company. Prior to joining the executive team at SoundHound, Katie was Vice President of Business Development at Shazam, where she managed and led the company's mobile strategy, including the Shazam app launch on the iPhone and other strategic distribution and marketing deals that drove global awareness. Prior to Shazam, McMahon was Founder & CEO of Westport Communications Inc., a mobile hardware and software company, based in Tokyo. In 2002, she was recognized as the first western woman to launch a technology company in Japan. Her career in mobile began at Japan Communication Inc., working in the office of the CEO on responsible for projects including IPO preparations and investor relations. She has been named "Top Silicon Valley 50" and "Top 50 Women"by Mobile Entertainment.
Follow McMahon on Twitter: @SoundHound / @HoundApp / @KatieMc___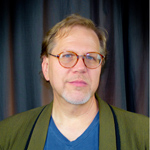 Keith McMillenKeith McMillen Instruments, Founder & CEOKeith McMillen (Born July 10, 1957, Bermuda) is an audio and music technology innovator, known for developing instruments, including the first modern violin to control synthesizers, first programmable audio mixer, the first blue-tooth violin bow, and several next generation MIDI controllers as well as innovations to improve audio quality for internet telephony.
In 2005, Keith McMillen founded Keith McMillen Instruments (KMI), a hardware and software developer that creates music and stage equipment allowing musicians and sound professionals to interface with computers. He founded the company after touring as a musician with large, cumbersome gear and realized the need for equipment that is compact enough to be easily carried on board an airplane. KMI produces products that provide musicians with the tools to create a new level of expression and control in their performances. These instruments are considered Polyphonic Multidimensional Controllers enabling use of the proposed MIDI extension MPE. Follow on Twitter: @keithmcmillen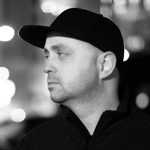 Eddie MeehanWonderful Union, CEO
Wonderful Union's co-founder Eddie Meehan, whose non-stop travel schedule saw him visiting 30+ countries in 2016 alone – is continually exploring new possibilities to fully reinvent the interaction between artist and audience via groundbreaking methods of content promotion, fan club management, direct-to-consumer merchandising, E-Commerce and fulfillment, VIP ticketing initiatives and branding services.
Among his recent accomplishments, Meehan has led innovations in the development of B2B ticketing platforms, co-founding Queue, then bringing the event management tool to a successful acquisition by Eventbrite. Wonderful Union remains partnered with Eventbrite, the world's leading self-service ticketing platform, offering their clients exclusive services through Eventbrite's global marketplace. Meehan also united with promoter Peter Shapiro (Grateful Dead Fare Thee Well & Brooklyn Bowl) to create the all-new music-focused social network, FANS.com.
Founded in 2007 as ground(ctrl), Wonderful Union has grown from its original home office in Sacramento, CA into a worldwide, multi-tiered agency with fully staffed offices in Hamburg, Nashville, Toronto, and Tokyo. Wonderful Union's client roster includes the biggest names in music, including Justin Timberlake, Taylor Swift, Drake, Lady Antebellum, Elvis Costello, Miley Cyrus, and Nicki Minaj.
Wonderful Union is continuing to rule the tour industry pack, handling VIP ticketing initiatives, exclusive meet-and-greets and more for the biggest tours of 2017, including Justin Bieber's "Purpose World Tour" and the Backstreet Boys' hugely successful Las Vegas Residency. They also managed the biggest tours and artist development initiatives in recent years, including Taylor Swift's "1989 World Tour" and Drake's "Summer Sixteen Tour," the most successful hip-hop tour of all time. Follow on Twitter: @EddieMeehan / @WonderfulUnion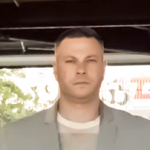 Erik MendelsonRecordGram Inc., CEO & Co-FounderErik is currently the CEO of RecordGram, the most recent winner of the TechCrunch Disrupt Cup and featured company on Apple Music's original series "Planet of the Apps."
Erik is in the process of launching an ICO and implementing blockchain and crypto currency into the RecordGram ecosystem.
Additionally, he's a tenured Executive Music Producer and artist manager whose artist clients have generated over $20 million in revenue. Furthermore, Erik has successfully implemented strategic and progressive marketing initiatives over his career and is a proven leader in developing new revenue streams for ongoing businesses in the entertainment industry. Follow on Twitter: @erikanswerman / @recordgram
Jim MyrickFlex. EiR & Serious Fun, Co-FounderJim is an expert in hardware acceleration, open innovation, sensor fusion, telecommunications and full stack agile software development having founded a number of Silicon Valley and European technology firms. Currently he is an Entrepreneur in Residence at Flex, a 26 billion dollar a year global high tech manufacturing firm, he is the co-founder of Serious Fun AB, a Swedish telecommunication design, build and operate engineering consultancy located in Malmo and an EiR at RocketSpace the premier global co-working accelerator.
He is a patent holder for real time animation technology used with brands like the Simpsons, Sponge Bob and Buffy the Vampire Slayer. He is considered one of the pioneers of children's edutainment crafting groundbreaking titles based on the Peanuts gang, Hello Kitty and Mickey Mouse at Big Top Productions and Image Smith. Executive producer of the Amnesty International Paris Concert featuring Peter Gabriel, Radiohead, Page & Plant, Tracy Chapman, Bruce Springsteen in 1998.
Myrick started his first computer graphics firm from the R&D development of high end color electronic prepress and big data visualization tools at the storied Xerox Parc renowned for the invention of the Macintosh user interface. Myrick assists partners in bridging Europe and Silicon Valley harnessing open innovation and rapid prototyping of IoT products and services for digital health, connected living and industry 4.0 applications. Follow on Twitter: @DrMyrick
Bobby NallSXSW, Conference Programming Senior SpecialistBobby Nall handles curating and producing Music session programming for SXSW, with a focus on emerging tech, VR/AR, and fun with big data. RIYL: punk rock, silly tattoos, and dangerous hot sauce. Follow on Twitter: @pickaxebobby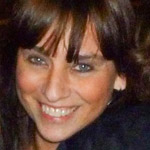 Melissa O'BrienSXSW, Conference ManagerMelissa O'Brien heads up the Music conference programming team at SXSW.
Adrian PerryCovington & Burling LLP, Special CounselAdrian Perry's practice focuses on licensing, acquisition, development, sale, use, and commercial exploitation of intellectual property, technology and data. Mr. Perry has particular expertise advising clients with respect to content licensing and distribution issues, including through digital and mobile platforms, and advising clients in sports, entertainment and media with respect to their technology transactions. A musician who has toured internationally, Mr. Perry brings to his legal practice significant experience in the entertainment industry. He has licensed his music for film and television and worked as an A&R consultant for a major record label for several years. Mr. Perry is also a certified information privacy professional (CIPP/US). Follow on Twitter: @adrianjperry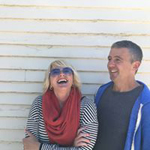 Renee Richardson & Irish GregPop Up Bay Area, HostsRenee & Irish Greg have a combined SF radio history of 40 plus years… they have been hosting shows on terrestrial radio for years, with a popular morning show that ran more than ten years to a beloved fan base. Today they have their own show, Renee & Irish Greg's Pop Up! It's a compelling interview show interspersed with live music and lively conversation. Follow on Twitter: @PopUpBayArea / @RenadioSF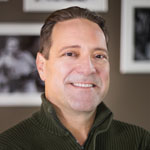 David RingDavid Ring Media, LLC, FounderAfter 19 years as a digital business executive and attorney for Universal Music Group, David returned to the practice of music law and also launched David Ring Media, LLC, a technology and music consultancy for leading media, technology and entertainment companies, apps, digital service providers and start-ups. Follow on Twitter: @ringster
Marc RuxinLandseye – Privateer, CEOMarc Ruxin is the CEO of Landseye – Privateer, North America where he oversees the growth and management of the company's Cannabis business. He is an accomplished entrepreneur, media executive and serial advisor and investor.
Prior to this he was an EIR and Obvious Ventures and then Storm Ventures. Before this he was the COO/CMO of Rdio (acq. By Pandora), where he oversaw marketing, revenue, and corporate development, and was the CEO and Founder of TastemakerX which was acquired by Rdio.
He was also the Chief Innovation Officer at Interpublic, focused primarily on McCann Erikson and Universal McCann. He has also held executive positions at WPP Group and EMI Records and helped start and lead marketing and business development for Eveo, one of the earliest digital video platforms, and iVast an early leader in MPEG4.
Marc sits on the Boards and Advisory Boards of numerous internet and technology start-ups in Silicon Valley as well as being on the Board of Directors of the San Francisco Film Society. Marc has a BA from Hamilton College and an MBA from Columbia Business School. Follow on Twitter: @ruxputin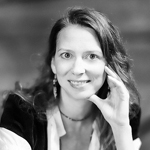 Jacqueline SabecKing, Holmes, Paterno & Soriano, LLP, PartnerJacqueline is a partner of King, Holmes, Paterno & Soriano and manages the firm's San Francisco office. Ms. Sabec's practice emphasizes the unique issues relevant to legacy artists such as the Grateful Dead, Kurt Cobain, Huey Lewis, Journey and songwriters and producers such as Poo Bear and Andrew Gold. Ms. Sabec speaks about protecting artist's rights, promoting art and culture, and ethics.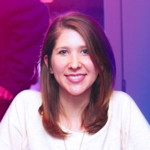 Patti SilvermanSF MusicTech Summit, AdvisorPatti Silverman has spent the last 9+ years in the space where music and technology converge. While at Columbia Records in NYC, she developed a reputation as an early proponent of music tech. To run marketing campaigns for artists including Adele, Band of Horses, and Passion Pit, Patti scouted innovative products and breakthrough technologies.
This interest in the "future of music" brought Patti to SF, where she joined the SF MusicTech Summit as Communications Director. In her role, Patti became a master connector, supporting innovation in the music industry by bridging relationships between tech, artists and labels. She continues to work with the community as an Advisor.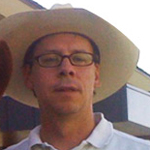 Dr. Jeffrey C. SmithSmule, CEO & Co-FounderJeff started his career as a software engineer at IBM's Scientific Research Center in Palo Alto, and after writing software for several companies, eventually cofounded a consumer business in electronic publishing that he sold to Novell/WordPerfect. Jeff took his second company public on the Nasdaq ('TMWD'), which he grew from inception to several thousand enterprise customers. Jeff's third company, which he co-founded and where he assumed a non-operating role as a board member, was acquired by Google/Android. Jeff co-founded Smule while pursuing a Ph.D. in Computer Music at Stanford and serves as the CEO and Chairman of the Board. He recently completed his Ph.D., "Correlation analyses of encoded music performance", where he documented cultural differences of music performance interpretation. Jeff previously received a B.S. in Computer Science at Stanford University. He has coauthored sixteen patents. Follow on Twitter: @smule
Jonathan TeoBinary Capital, Co-Founder and Managing PartnerJonathan is co-founder and managing partner of Binary Capital. Previously, Jonathan was managing director at General Catalyst and a Principal at Benchmark, where he sourced and led investments in Snapchat, Instagram, Twitter, and Chloe and Isabel. In 2016, Forbes Magazine named Jonathan to its prestigious Midas Brink List.
Before working in venture, Jonathan was an early engineering leader at Google, where he oversaw the company's global infrastructure expansion and R&D efforts. He holds a degree in electrical engineering from the University of Sydney and masters degrees in management science and electrical engineering from Stanford. Born and raised in Singapore, Jonathan is an active advisor to Stanford's school of medicine and a guest lecturer in its school of engineering. Follow on Twitter: @Binarycap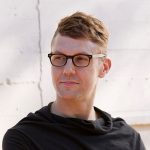 Ryan WalshFloodgate, PartnerRyan Walsh is a Partner at Floodgate. He leads early stage investments in technology companies. A student of great products and how they impact culture, his focus areas include marketplaces, subscription businesses, and products that include unique network effects and social psychology.
Prior to Floodgate, Ryan directed product management for media at Apple, including Apple Music and the iTunes stores for movies, music, and television. He joined Apple as part of the Beats by Dre acquisition, where he was Vice President of Product, managing design, product development, analytics, and growth. Prior to working with Beats, Ryan spent 15 years starting ventures, building businesses or helping others do the same.
He respects the process of creating something out of nothing, and believes that technology can be our vehicle to turn science into art, and vice versa.
Ryan actively performs improvisational theater and is a noted storyteller. He has produced and deejayed electronic music for over 15 years, under an alias. Follow on Twitter: @localbyproxy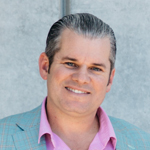 Stephen WhiteDubset, CEOStephen is the Chief Executive and Chairman of the Board for Dubset Media Holdings. White joined Dubset as CEO in February 2015. In this role White leads the strategy, execution and delivery for the company.
Prior to joining Dubset White served as chief executive and President at Gracenote from 2012-2014. White held numerous roles for the company across 14 years and played a critical role in growing the company from a small start-up, focusing on music technologies and information, into a digital entertainment leader that now touches millions of music and movie fans around the globe.
Prior to taking over as President, White served as senior vice president of product and content management, where he spearheaded the development of Gracenote technologies for top entertainment platforms and brands, including Apple iTunes, Ford Sync and Sony's BRAVIA® HDTVs. In addition to heading up the product and content teams at Gracenote, White also spent more than five years leading the company's sales and business development efforts.
Before joining Gracenote, White was the vice president of development for streaming music start-up Echo.com, which was one of the first companies to combine group content streaming and community features. Prior to Echo.com, White was a senior director and executive producer for CKS, a media consultancy based in Silicon Valley where he lead teams in the creation of web properties such as the Apple online store and GM.com. He began his career as a reporter and writer. Follow on Twitter: @swhite415 / @dubset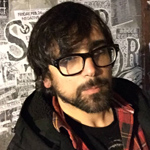 Bill WilsonIndie Ninja, Co-FounderA music industry professional with over two decades of experience working in varied roles within independent and major record labels, internet ventures, and mobile content, Bill Wilson brings a well-rounded perspective to the business of music.
From 1989 to 2004, Wilson founded and ran Blackout! Records, a NYC based hardcore punk label. He has also worked for Atlantic Records, Cellfish, RED, Caroline, and Earache Records. In addition to being a co-founder of Indie Ninja and dotBlockchain Music, he currently consults for several companies, including Qwire, Dubset, and The Music Business Association. Follow on Twitter: @billwnyc / @indiedotninja

Brian ZiskSF MusicTech Summit, Executive ProducerBrian Zisk is a serial entrepreneur specializing in digital media, web broadcasting and distribution technologies. He is a founder of BuzzMakers, Inc., which produces the SF MusicTech Summit and the Future of Money & Technology Summit. He is a co-founder of the SF MusicTech Fund. Additionally, Brian is a Co-Founder and Technologies Director of the Future of Music Coalition and a Board Member and/or Strategic Advisor for a wide variety of tech companies and non-profits. Brian was previously a founder of The Green Witch Internet Radio which was sold to CMGI (NASDAQ: CMGI) at the turn of the millennium. He is active in many influential computer-mediated forums, is quoted and published extensively in the media, frequently appears on panels and at industry events domestically and abroad, and is an expert at frenzy whipping, brand awareness, and in creating new business models. He is married to Shoshana Zisk. Follow Brian on Twitter: @zisk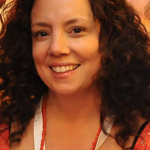 Shoshana ZiskSF Music Tech, Co ProducerShoshana Zisk is the co-producer of the SF MusicTech Summit. She is also an entertainment lawyer with a wide range of experience in the music industry. Her experiences includes Interim Chief Operating Officer for In Ticketing, Business & Legal Affairs for George Clinton and his musical groups Parliament, Funkadelic and The P-Funk Allstars, and General Manager of Clinton's independent record label The C Kunspyruzy. Her previous positions include Business & Legal Affairs at BMG U.S. Latin, the Copyright Department at Motown, and A&R Administration for Island Records. Shoshana is currently the CEO of Kiddie Village, which creates award-winning childrens videos and music. She is a member of the California, New York, and Florida Bars. She earned a bachelor degree in Classical Piano Performance and Juris Doctorate (cum Laude) from the University of Miami. Shoshana was recently the Musical Director for "Rent" (the musical) in San Francisco, CA & Hollywood, California. Follow Shoshana on Twitter: @shoshana / @sfmusictech