The speaker line-up for the 15th SF MusicTech Summit is now in development. If you'd like to suggest a speaker, please submit a speaker application form.
Speakers on May 20, 2014 – Announced So Far …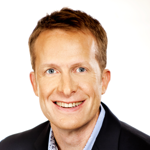 Robert AckerHarman International, VP, ConnectivityRobert Acker leads the Aha team with 14+ years of pioneering leadership in the connected car industry. He's been developing and launching technology-based consumer products and services since he wrote the original business plan for XM Satellite Radio in 1997.
Before founding Aha in 2008 (acquired by Harman in 2010), Acker was most recently SVP of marketing at Dash Navigation, the company that developed the first internet-connected GPS device. There he led marketing, advertising, product management and public relations for the award-winning device that Walt Mossberg predicted could "radically improve in-car navigation." Prior to Dash, Acker served as VP of music services at RealNetworks where he oversaw the leading on-demand music service Rhapsody and the company's music download store. As the first full time employee at XM Satellite radio, Acker served as VP of marketing and VP of product development and planning where he negotiated the company's first strategic partnerships, created the XM brand, set pricing, launched the service and developed the company's award-winning radio lineup.
Acker is often quoted in publications such as The New York Times, BusinessWeek and Automotive News, and has been a featured speaker at many top tech industry events, including CES, Web 2.0 Summit, Where 2.0, CTIA and Telematics Detroit. He began his career at aerospace start-ups and worked as an engineer at Boeing Satellite Systems. He holds both a bachelor's degree and master's degree in aeronautical and astronautical engineering from MIT, and a MBA from the Harvard Business School. Follow on Twitter: @acker / aharadio
Dave Allen Beats, Director / Artist & Music Industry AdvocacyDave Allen specializes in studying user behavior on web platforms and mobile devices. He serves as Director and Artist & Music Industry Advocacy at Beats Music. Prior to Beats, he was the Interactive Creative Director at NORTH, a brand agency in Portland, Oregon and a Lecturer, specializing in Digital Strategy at the University of Oregon in Eugene. Until the end of 2013 he was also an Assistant Professor in Communications Design at the Pacific Northwest College of Art in Portland with a focus on Interface & Design.
Allen is the founding member and bass player for the UK post-punk band Gang of Four, was General Manager for eMusic.com in the late 90's, spent two years at Intel as a Business Development Director in the Consumer Digital Audio Services Operation, and has been a speaker and panelist on digital strategy and music and technology at SXSWi, CMJ, SanFran Music Tech, M.I.T. Galway and many other conferences. Allen most recently was invited to be an Op-Ed contributor for The Guardian newspaper's website and is a LinkedIn Influencer. Follow on Twitter: @daveatnorth
Kevin ArnoldOpenAura, Inc., Founder / CEO
Kevin Arnold is a San Francisco-based music and technology entrepreneur with diverse interests who tends to bite off a bit more than he can chew. His first taste for building things started when he founded San Francisco's internationally renowned Noise Pop Festival back in 1993. Today, Noise Pop Industries (NPI) manages a busy calendar of local cultural events year-round, culminating in the Treasure Island Music Festival. In 2012 NPI added the local events guide Do415 to its family, helping Bay Area nightlife denizens answer the question of what to do in San Francisco.
Nurturing his repressed inner technology geek, Kevin first learned the mysteries of databases during a stint at Oracle during the 90's Bay Area tech boom, then quickly jumped into the bubbling digital music sector at local startup Listen.com. As Director of Data Services for Listen, Kevin was able to combine his love for music and technology by guiding the growth and development of Listen's music metadata systems, data integration tools, and music royalty data warehouse for the Rhapsody digital music subscription service.
Building upon this experience, in 2003 Kevin founded IODA – the Independent Online Distribution Alliance – to help independents find their way in the new world of digital music. He grew the fledgling startup into one of the largest digital distributors of independent music in the world, combining his dedication to independents and unique understanding of the digital music landscape to benefit IODA's global client base.
After completing the sale of IODA to Sony Music Entertainment in 2009 and the subsequent merger with the Orchard in 2012, Kevin joined the Global Digital Business group at Sony Music as Executive Vice President and Senior Advisor. With a mandate to focus on core problems facing the evolution of the industry, Kevin developed new business concepts that ultimately resulted in the creation and spinout of a new company, OpenAura, Inc..
Dean BolteOmnifone, Managing Director of the AmericasLA-based Dean Bolte is managing director of the Americas for B2B digital music service provider, Omnifone. His company develops, licenses and manages cloud-based digital music services, allowing service providers to deliver music across most devices globally. Such service providers include SiriusXM, Sony Music Unlimited, rara.com, Spotify and Guvera. Omnifone also works with rights owners to enable them to monetise assets via global digital services, in a way that is both commercially viable and readily embraced by consumers. Dean's background includes building US-based operations with companies in the online kids and family gaming space including Smith and Tinker, Imagination Entertainment and the Walt Disney Company. Previous events Dean has spoken at in 2013 include SF Music Tech Summit, Digital Hollywood, Bandwidth Conference, NARM Music Biz and Music Expo. Follow Dean on Twitter: @omnifone / @deanbolte
Kyle BylinLive Nation Labs, User Researcher + Lead Writer
Hypobot, "The Upward Spiral" Podcast, Co-HostKyle Bylin conducts user research and develops consumer insights at Live Nation Labs, a division of the company that creates websites and mobile apps. He has authored internal reports on why people attend shows, how they convince friends to go, and the impact of venues on the live experience. Bylin brought together over 30 influential executives, startup founders, and leading thinkers to write long-form essays, available online under a collection of the essays called "Divergent Streams."
Prior to Live Nation Labs, Bylin was a chart manager at Billboard Magazine. He oversaw the Social 50 and Uncharted artist rankings, spearheaded the development of Billboard's music streaming chart initiatives, and wrote a weekly column about chart activity. He also contributed reporting and managed editing for Hypebot.com, a leading trade publication. He has been featured as a source in the New York Times, Rolling Stone, NPR, MTV News, Billboard, and the Hollywood Reporter.
Kyle co-hosts the Upward Spiral (Hypebot.com's podcast), which features in-depth interviews and discussions with predominate music and technology professionals. Follow Kyle on Twitter: @kylebylin / @upwardspiralpod
Cindy W. Charles, Esq.Cindy Charles Consulting, President / Women in Digital MediaCindy Charles, President of Cindy Charles Consulting, has been working in the digital media space since 1997. She is currently doing business affairs and business development consulting in the digital media space for clients who currently include or have included Yahoo, RIM, Lively, Spotify, MOG/Beats Music, Smule, Topspin, Soundhound, EchoNest, Nintendo, Sugar Inc., Pulselocker, NARM, Focus@Will, iJukebox, MediaNet, and others. Until recently, Ms. Charles was Senior Vice President, Law and Business Affairs for MediaNet. Previously, Ms. Charles held a variety of positions for MTV Networks over a six year period including Vice President of Law and Business Affairs for MTVi, an interactive division of MTV Networks, and prior to MTV Networks, Ms. Charles was General Counsel for WarnerVision Entertainment. Ms. Charles also served in legal positions at Worldvision Enterprises, the Screen Actors Guild and various law firms.
Dez DickersonThe Pavillion Group, President / CEODez Dickerson's 40 year-plus music entertainment industry career as an artist, musician, producer, songwriter, executive, author, and entrepreneur includes 5 years as the original guitarist with Warner Bros. recording act Prince and The Revolution. His professional history also includes 5 years as VP/A&R with StarSong Communications (now part of EMI).
Mr. Dickerson has worked with and written for Grammy Award-winning producers Jimmy "Jam" Harris and Terry Lewis, as well as producer Narada Michael Walden (producer of Whitney Houston, Aretha Franklin, Sheena Easton, and others). He has also written for Warner Bros. recording artists The Time, and Vanity 6. His music has appeared in the soundtracks of two films, "Purple Rain" and "National Lampoon's Summer Vacation".
During his time as a member of the Revolution, he toured the U.S. and Europe extensively, as well as appearing on numerous network television programs (Saturday Night Live, American Bandstand, Solid Gold, Midnight Special, etc.) and in 9 music videos broadcast on MTV, VH-1 and numerous other outlets. Mr. Dickerson appeared in the Warner Bros. motion picture "Purple Rain" and has been interviewed by a number of domestic and European publications, including Rolling Stone, Billboard, Musician, and No.1.
Mr. Dickerson has worked as producer/executive producer on over 80 albums. These albums have garnered a total of 19 Dove award nominations (winning 5) and one Grammy nomination. He currently serves as President/CEO of Pavilion Entertainment. He has recently released an autobiography entitled "My Time With Prince", in which he chronicles his involvement in the meteoric rise of the pop icon.
Specialties:Social media and strategic brand marketing, artist career development, record label operations, A&R, lifestyle marketing, branded entertainment, artist management, record production, viral/internet marketing, event/concert promotion
Lindsay GablerThe Recording Academy, Sr. Marketing Manager, Social MediaBio coming soon. For more info visit:
"The Grammy Social Team is Just 1 Woman: This Is How She Does It All" – Mashable, January 26, 2014
http://www.grammy.com
http://lndsygblr.tumblr.com
Follow on Twitter: @lndsygblr / @theGRAMMYs
Ari HerstandAri's Take, Musician, BloggerMost people now know Ari Herstand as the guy who helped them fly with their instruments. His Carry Your Instrument On The Plane – It's The LAW blog post went viral and has been viewed over 250,000 with over 40,000 Facebook Likes. In just under two years, Herstand's music business advice blog, Ari's Take, has been nominated by the LA Weekly as the best music blog in Los Angeles and has become a go to resource for DIY musicians.
Ari Herstand is a DIY musician who has played over 550 shows around the country, has opened for Ben Folds, Cake, Matt Nathanson and Ron Pope, and has had his music featured in countless TV shows. As an actor, he has co-starred in TV shows including 2 Broke Girls, The Fosters, Sam & Cat and Touch.
Before acting and blogging, Herstand spent a full year working on his newest release, Brave Enough, in his former home of Minnesota. Teaming up with his long-time engineer and close friend, Paul Marino, the two organized an all-star band, including Herstand's "favorite drummer on the planet" Dave King (The Bad Plus), to create his 3rd full-length record.
Herstand is best know for his live looping: combining the trumpet, beat boxing, keys, acoustic guitar, percussion and vocals to create a full, sonic live experience.
He recently joined the Digital Music News team as a staff writer. Herstand brings the musician's perspective to most current topics.
Brave Enough is out digitally everywhere streamed or sold. The vinyl and CD can be purchased on ariherstand.com
Follow Ari on Twitter: @ariherstand / aristake
Ethan JacksMediaBridge Captial Advisors, Managing PartnerEthan Jacks has been involved in M&A and corporate finance for over 30 years. As a corporate lawyer and partner in firms including McDermott, Will and Emery, Ethan represented buyers, sellers and investors in high-tech industries, with a focus on media and communications. In 1991, Ethan left private law practice to become co-founder and senior executive at Molten Metal Technology, a groundbreaking environmental technology company which commercialized MIT-developed intellectual property, raised over $400 million in growth capital, and grew to a public market valuation of over $1 billion.
Ethan moved to digital media pioneer Avid Technology in 1999, and for over 7 years served in several senior executive positions, including EVP of Corporate Development, Chief Legal Officer and Chief Financial Officer. Ethan helped drive Avid's strategy to grow both organically and through aggressive M&A, leading a total of 12 acquisitions of private and publicly held companies that fueled growth in Avid's film, video, audio and 3D sectors. In that period, Avid's revenue doubled to $1 billion, and its market valuation grew from $400 million to $2.5 billion.
Since 2006, Ethan has served as an venture capital investor and investment banker. Prior to co-founding MediaBridge in 2012, Ethan led the Digital Media Practice at Covington Associates in Boston, along with his partner John Bowen. As an investment banker, his earlier transactions includes the sale of film color leader DaVinci Systems to BlackMagic Design, and the sale of pro-audio console leader Euphonix to Avid Technology. Recently he led the $7million private equity financing of London-based Sohonet by FF&P, the $30 million sale of CA based wireless video innovator Teradek to UK based The Vitec Group plc, and the $12 million private equity financing of Cambridge MA based audio software leader iZotope by ABS Partners. Ethan holds a B.S. from MIT, an MBA from MIT's Sloan School of Management, and a J.D. from Georgetown University Law Center.
Julie KnibbeDeezer, Developer Platform LeadJulie Knibbe is Developer Platform Lead at Deezer, a geek passionate about music. She spent 4 years working on the launch of the Windows and Windows Phone stores at Microsoft, both in tech and marketing. She's now in charge of the Deezer API and the relationships with the developer communities at Deezer, ensuring that they develop the best apps taking advantage of the Deezer music streaming services and database.
Follow on Twitter: @julieknibbe / @deezerdevs
Larry MarcusWalden Venture Capital, Managing DirectorLarry's focus is digital media and consumer services. He was named to the 2012 Billboard Power 100 and Twitter 140. Larry was a founding investor in Pandora (NYSE: P) in early 2004 when Walden 
led the rebirth round to focus the company on launching a consumer-facing 
service and was a Director from 2004 through it's IPO. Read More
Larry is a Director at
SoundHound
, (sound and voice search),
BandPage
(platform for bands online),
Aarki
(mobile monetization), Boombotix (Ultra-portable speakers) and a Board Observer at
PowerCloud Systems
. He also led Walden's investment in Terayon (acquired by Motorola) and Telekenex. He is a member of the Advisory Council for
Industry Ventures
and serves on the non-profit Board of the
JazzSchool
in Berkeley, CA.
Prior to Walden, Larry was a digital media sell-side Equity Research Analyst at Deutsche Bank Alex. Brown where he lead the top performing IPOs of 1998 and 1999 (Terayon and CBS MarketWatch), as well as the IPOs of Maxis, Edmark, and Netflix (initial S-1 IPO filing) among other equity and debt financings (Broderbund, Sierra On-line, Excite@Home, Spectrum Holobyte, CBS Sportsline). Prior experience includes Robertson Stephens & Company, Digidesign and General Management in computer services retail.
Education: Larry received a Bachelor of Arts and a Master of Business Administration from the University of California at Berkeley.
Larry enjoys collecting vintage dead hardware, golfing and playing music. Hear him on Pandora by seeding a station with Megan Keely, Corinne Marcus or the Flying Other Brothers. See the music he loves at his Pandora profile here. Listen to his bands on Facebook via BandPage: Megan Keely, Corinne Marcus & The Kindred Spirits, Open Source Band.
Larry has been a guest lecturer at Haas Graduate School of Business, Stanford Graduate School of Business and Harvard Business School. He has been a speaker and panelist at numerous conferences including Dealmaker Media's Under the Radar, SF MusicTech, Billboard, AlwaysOn and Digital Hollywood among others.
Follow Larry on Twitter: @cyberlar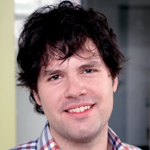 Steve MartocciSplice, Co-founderSteve Martocci is a co-founder of Splice, a technology platform for music creators which streamlines the fragmented process of creating and sharing music, freeing musicians to spend their time and energy on the creative process. Previously he was a co-founder of GroupMe, a group messaging service that in August 2011 was acquired by Skype, which was subsequently acquired by Microsoft in October 2011. Prior to GroupMe, Steve was a lead software engineer at Gilt Groupe and founded Sympact Technologies and Bandwith.us.
Steve helps lead SummerQAmp, a nationwide initiative to create tech jobs for American youth and train a new workforce in high-tech skills. Steve is actively involved in the New York tech startup scene, serving as a Techstars mentor, onSwipe advisor and an investor in companies including Codecademy, SmartThings, TransferWise and Timehop. Steve graduated from Carnegie Melon University in 2004 with a B.S. in Information Systems and currently lives in New York City. Follow on Twitter: @smart / @splice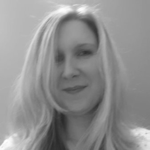 Evie NagyFast Company, Staff WriterEvie Nagy is a Staff Writer at FastCompany.com, newly based in the Bay Area after almost a decade in New York, writing features and news with a focus on Fast Company's Most Creative People. She was previously an editor at Billboard and Rolling Stone, and has written about music, business and culture for a variety of publications. She's also writing a book about Devo and co-hosts a podcast about comic books. Follow on Twitter: @EvieN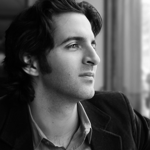 Zack O'Malley GreenburgForbes, Senior EditorZack O'Malley Greenburg is a Forbes senior editor and author of the Jay-Z biography Empire State of Mind. His second book, Michael Jackson, Inc, will be released in June by Simon & Schuster. Zack covers the business of music in The Beat Report at Forbes; in five years there, he's tackled topics from public pension fund scandals to Justin Bieber's budding career as a venture capitalist. He has also written for the Washington Post, Vibe, McSweeney's and Sports Illustrated; guest-lectured at Yale, Harvard and Georgetown; and appeared as an expert source for BBC, Bloomberg, MTV, VH1, CBS's 60 Minutes and others. Follow on Twitter: zogblog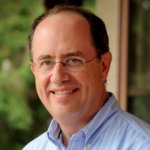 Larry RosinEdison Research, PresidentLarry Rosin is President of Edison Research. He has been involved with market research and audience measurement for over 25 years. Larry has been recognized as one of the leading thinkers in the field, and advises many of the world's largest media companies, including Time Warner, Sony and Disney/ABC. Larry co-founded Edison in 1994 and has been a primary force in building the company into one of the world's most respected market research companies. Edison Research provides strategic information for businesses and media organizations worldwide and has been the sole provider of exit poll information to ABC, CBS, CNN, FOX, NBC and the Associated Press since 2003. Follow Larry on Twitter: @larryrosin / @edisonresearch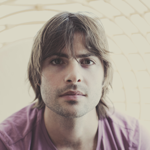 Robert SchwartzmanTwentyTwo, Co-founderRobert Schwartzman is a singer/songwriter/producer/multi-instrumentalist/composer/techy, best known as the frontman of the Los Angeles alternative band ROONEY. He started the band during his high school years, and spent 12 years touring and performing to a global fan base.
Riding the wave of change through the music industry, from major label artist to indie artist, Robert has experienced releasing music from many perspectives. But no matter which direction the music industry continues go, he has always kept a steady focus on songwriting and releasing quality records for his audience. He has written multiple top charting songs both in the US and internationally, including Blueside, I'm Shakin, Pop Stars, When did Your Heart Go Missing, I Should've Been After You, and Are You Afraid. In 2011, Robert began his career as a solo artist with the release of his first solo album, Double Capricorn; available on his indie label California Dreamin' Records.
In 2013, Robert co-founded the startup 22, an app that allows artists and fans to build a stronger connection by communicating through short audio messages. Knowing the importance of embracing and engaging with fans, Robert hopes this app will deliver a unique experience for both artists and their fans, ultimately improving the direct to consumer opportunities for independent artists.
Search for "22″ on the app store today!
Stay in touch with Robert at:
www.robertschwartzman.com
www.facebook.com/rcschwartzman
www.twitter.com/rcschwartzman
www.instagram.com/robertschwartzman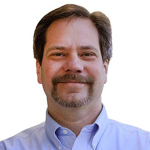 John ShinalUSA Today, Tech ColumnistJohn Shinal is award-winning business & technology journalist, reporter, editor & columnist covering business, finance, investing and tech trends in Silicon Valley since 1997. He writes three New Tech Economy columns per week for www.usatoday.com.
The column has repeatedly been out front on important issues, including the impact of NSA spying on hardware makers, the large number of U.S. startups filing confidential IPO documents and the use of Twitter by tech CEOs.
He also writes one or two Tech Investor columns per week at marketwatch.com. Read More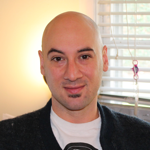 Aram SinnreichRutgers University, Assistant Professor / MusicianDr. Aram Sinnreich is an Assistant Professor at Rutgers University's School of Communication and Information, in the Department of Journalism and Media Studies. Sinnreich's work focuses on the intersection of culture, law and technology, with an emphasis on subjects such as emerging media and music. He is the author of two books, Mashed Up (2010), and The Piracy Crusade (2013), and has written for publications including the New York Times, Billboard and Wired. Prior to coming to Rutgers, Sinnreich served as Director at media innovation lab OMD Ignition Factory, Managing Partner of media/tech consultancy Radar Research, Visiting Professor at NYU Steinhardt, and Senior Analyst at Jupiter Research. He is also a bassist and composer, and has played with groups and artists including NYC soul band Brave New Girl, LA dub-and-bass collective Dubistry, and Ari-Up, lead singer of The Slits. Sinnreich holds a Ph.D. in Communication from the University of Southern California, and a master's in Journalism from Columbia University. Follow Aram on Twitter: @aram
David H. StullSan Francisco Conservatory of MusicOn July 1, David H. Stull took office as President of the San Francisco Conservatory of Music. Stull is former dean of the Conservatory and professor of brass studies at Oberlin College, where he has exhibited great vision with a passionate commitment to artistic excellence and the creation of academic programs that prepare musicians for successful careers in the ever-changing cultural and economic environment of the 21st century.
Stull comes to San Francisco with a demonstrated record of decisive leadership skills, financial acumen and academic creativity, together with a dedication to the highest artistic standards. At Oberlin, he helped secure over $40 million in donations, including $21 million for The Kohl Building, a project spearheaded to completion entirely under his leadership, an additional $14 million for dedicated professorships, program support, scholarships, gifts-in-kind, and pilot grants, while securing collections and instrument donations that exceed $8 million in value. During his tenure, the Conservatory launched a series of new programs, including an intensive entrepreneurship curriculum, a new record label, and fully sponsored orchestral tours to Carnegie Hall, Walt Disney Concert Hall and the People's Republic of China. He also secured the resources for a world class recording studio and a series of artistic initiatives, including a Grammy-nominated recording. Most recently he launched Music in America, a critically acclaimed program to provide music education to underserved schools throughout the nation.Read more
In addition to providing rigorous professional training, these added endeavors were created to furnish young artists with the intellectual capacity, career management skills and professional experience necessary to prepare them for thriving careers in the 21st century. In recognition of the success of its comprehensive and cutting-edge academic programming and contributions to American education, President Barack Obama presented the Oberlin Conservatory of Music with the National Medal of Arts, which Dean Stull accepted on behalf of the institution in February 2010.
"David Stull is a proven educator whose initiative and relentless drive will help us build on the critical growth which occurred at the Conservatory during the presidency of Colin Murdoch," says Timothy W. Foo, chair of the Board of Trustees of the San Francisco Conservatory of Music. "The Board is unanimous in its belief that David's inspiring leadership will guide the Conservatory through its centennial celebration in 2017 and beyond. His pioneering spirit matches the current boom of cultural growth in the San Francisco Bay Area and the needs of this institution. He will preserve the school's distinctive character, yet develop its resources to shape a world-class conservatory that equips musicians fully for the demands of a new century. This appointment is the culmination of an extensive process undertaken by the Search Committee, with assistance from trustees, faculty and staff. I commend their hard work and dedication. On behalf of the Conservatory community, I welcome David as a colleague, a leader and a friend."
David Stull commented – "I am privileged and honored to join the San Francisco Conservatory of Music. Its commitment to building an array of highly inventive programs that catalyzes a powerful core mission and a great faculty has inspired me to accept this position. Our collective ambition is to build the most innovative professional music school in the world, one that provides a transformative education of peerless excellence and launches highly successful artists and individuals who are educated for life. The culture of creating the future is palpable in San Francisco, and this energy conjoined with the potential of the Conservatory of Music is tremendously exciting."
Frederica von Stade, an honorary doctor of music of the Conservatory and member of its Trustee Advisory Board who was introduced to David Stull as a featured speaker at the Business Innovation Factory, noted: "I am thrilled that the Board of Directors has chosen David Stull as its next President. I was fortunate to hear an interview with Mr. Stull in which he spoke of the importance of offering the gift of music to all communities of the city through a concentrated outreach program. In my several years of working with children who were not likely to receive music instruction, I have seen how music is a life altering experience, for everyone, student and teacher. Who better to look to in our musical community than the San Francisco Conservatory? Blessings to all those who treasure this institution and a warm welcome to Mr. Stull."
David Stull was professor of brass studies at Oberlin College and dean of the Conservatory, a position he held from 2004 to 2013. As dean, Stull was the chief academic officer of its Conservatory, where he led an institution consisting of over 600 students and 120 faculty and staff members. Stull previously served as associate dean of the Oberlin Conservatory from 2000-2004.
From 1993-2000, Stull held positions at Lawrence University's Conservatory of Music in Appleton, Wisconsin, as a member of the brass faculty, director of conservatory admissions, and ultimately assistant dean. Stull was also associate director of admissions for The Juilliard School from 1990-1993.
A professional tubist, Stull has performed with the Milwaukee Ballet, the Bravo Colorado Music Festival, the Oberlin Brass Quintet, the American Brass Quintet, and the Aspen Festival Orchestra, among others. He has toured the United States and Europe, and has appeared on Live from Lincoln Center, as well as in numerous performances at venues such as Alice Tully Hall, Town Hall, and Merkin Hall. He has also recorded for commercial radio and television. As a teacher, his students have been highly successful, and have been heard as guests in the Houston and Seattle Symphony orchestras. Mr. Stull has given master classes throughout the United States and abroad.
Stull has been a guest speaker at numerous institutions ranging from The Juilliard School to the Interlochen Arts Academy, most recently appearing at the Business Innovation Factory and the University of North Texas' Leadership Conference. He has been heard on Public Radio International's From the Top, National Public Radio's Performance Today, and WCLV/WVIZ radio in Ohio. He has judged competitions for the University of Illinois, Oberlin Conservatory, Midwest Young Artists and The Juilliard School's Pre-College program. He has also been a consultant for numerous arts organizations.
A native of Cincinnati, Ohio, Stull earned degrees in tuba performance and English literature at Oberlin College. He attended the Aspen Music Festival and pursued further study at The Juilliard School in the American Brass Quintet seminar program before completing an M.M. at the University of Wisconsin at Madison.
David moved to San Francisco with his wife, Jessica Downs, and their two daughters Madeline and Emily.

Brian ZiskSF MusicTech Summit, Executive ProducerBrian Zisk is a serial entrepreneur specializing in digital media, web broadcasting and distribution technologies. He is a founder of BuzzMakers, Inc., which produces the SF MusicTech Summit and the Future of Money & Technology Summit. He is a co-founder of the SF MusicTech Fund. Additionally, Brian is a Co-Founder and Technologies Director of the Future of Music Coalition and a Board Member and/or Strategic Advisor for a wide variety of tech companies and non-profits. Brian was previously a founder of The Green Witch Internet Radio which was sold to CMGI (NASDAQ: CMGI) at the turn of the millennium. He is active in many influential computer-mediated forums, is quoted and published extensively in the media, frequently appears on panels and at industry events domestically and abroad, and is an expert at frenzy whipping, brand awareness, and in creating new business models. He is married to Shoshana Zisk. Follow Brian on Twitter: @zisk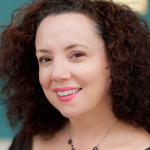 Shoshana ZiskSF MusicTech Summit, Co-ProducerShoshana Zisk is the co-producer of the SF MusicTech Summit. She is also an entertainment lawyer with a wide range of experience in the music industry. Her experiences includes Interim Chief Operating Officer for In Ticketing, Business & Legal Affairs for George Clinton and his musical groups Parliament, Funkadelic and The P-Funk Allstars, and General Manager of Clinton's independent record label The C Kunspyruzy. Her previous positions include Business & Legal Affairs at BMG U.S. Latin, the Copyright Department at Motown, and A&R Administration for Island Records. Shoshana is currently the CEO of Kiddie Village, which creates award-winning childrens videos and music. She is a member of the California, New York, and Florida Bars. She earned a bachelor degree in Classical Piano Performance and Juris Doctorate (cum Laude) from the University of Miami. Shoshana was recently the Musical Director for "Rent" (the musical) in San Francisco, CA & Hollywood, California. Follow on Twitter: @shoshana