The speaker line-up for the 16th SF MusicTech Summit is now in development. If you'd like to suggest a speaker for the upcoming Summit, please submit a speaker application form. If you'd like to suggest a panel topic, please submit a panel suggestion form.
Speakers on November 11, 2014:
Dean BolteOmnifone, Managing Director of the AmericasLA-based Dean Bolte is managing director of the Americas for B2B digital music service provider, Omnifone. His company develops, licenses and manages cloud-based digital music services, allowing service providers to deliver music across most devices globally. Such service providers include SiriusXM, Sony Music Unlimited, rara.com, Spotify and Guvera. Omnifone also works with rights owners to enable them to monetise assets via global digital services, in a way that is both commercially viable and readily embraced by consumers. Dean's background includes building US-based operations with companies in the online kids and family gaming space including Smith and Tinker, Imagination Entertainment and the Walt Disney Company. Follow on Twitter: @omnifone / @deanbolte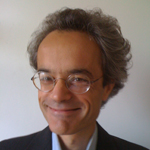 Vincent CastaignetMusicovery, CEO / Co-FounderVincent is an entrepreneur specialized in music and technology. He is the co-founder of Musicovery, a recommendation and playlist engine (mood, similar artists and songs, genres,…) provided as a B2C service and as a B2B API. He is an expert at Cap Digital, Paris technology cluster and at the board of ESML (the trade association for online music services in France). He was previously an equity research analyst at major investment banks (Goldman Sachs). Follow on Twitter: @MusicoveryB2B / @VCastaignet
Cindy W. Charles, Esq.Amazon, Head of Business Development, Video ShortsCindy Charles has been working in the digital media space since 1997. She is currently doing business affairs and business development consulting in the digital media space for clients who currently include or have included Yahoo, RIM, Lively, Spotify, MOG/Beats Music, Smule, Topspin, Soundhound, EchoNest, Nintendo, Sugar Inc., Pulselocker, NARM, Focus@Will, iJukebox, MediaNet, and others. Until recently, Ms. Charles was Senior Vice President, Law and Business Affairs for MediaNet. Previously, Ms. Charles held a variety of positions for MTV Networks over a six year period including Vice President of Law and Business Affairs for MTVi, an interactive division of MTV Networks, and prior to MTV Networks, Ms. Charles was General Counsel for WarnerVision Entertainment. Ms. Charles also served in legal positions at Worldvision Enterprises, the Screen Actors Guild and various law firms.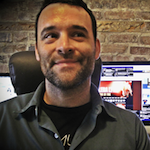 David DufresneBandzoogle, CEODavid Dufresne is CEO at Bandzoogle, the most powerful platform for musicians to build their website, engage their fans, and sell their music and merchandise directly. Bandzoogle works with tens of thousands of bands and musicians to help them create a strong base for their online strategy. David's background is in the Canadian venture capital industry, where he worked at firms investing in web, mobile, enterprise software and video game startups. He's an obsessive music fan, occasional DJ, hall-of-famer soccer player, and dad of two young daughters. Follow on Twitter: @DavidDufresne / @Bandzoogle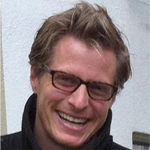 Ethan DiamondBandcamp, Co-founder / CEOEthan Diamond is the CEO and co-founder of Bandcamp, an online music store. As of March 2014, fans have directly paid artists $65 million using Bandcamp, and $2.9 million in the last 30 days alone.
Follow on Twitter: @bandcamp
Ray EliasStubHub, General Manager, Social CommerceRay joined StubHub in 2004 and has more than 15 years of eCommerce and marketing experience. Formerly Chief Marketing Officer, Ray is now overseeing a new business unit responsible for growing StubHub's social commerce, content and advertising. Over his tenure, StubHub has grown from a small start-up to a leading consumer brand in live entertainment and eCommerce. Ray also played a key role in eBay's acquisition of StubHub in 2007. Prior to joining StubHub, Ray developed and led search marketing at Esurance, which was acquired by Allstate in 2011. He began his career in the late nineties with early stage Internet start-ups in the action sports and health and fitness verticals. Ray was named "40 Under 40" by "Sports Business Journal" in 2013 and earned a bachelor's degree in economics from the University of Texas at Austin.
Justin EvansMixGenius, VP Products & InnovationJustin Evans has 15+ years of building exceptional digital and brand experiences.
Evans has strategized and created branding, websites, marketing and social media strategy for FedEX, TechCrunch, DST Output, the Environmental Defense Fund, WordPress, and many others.
He's helped brilliant thought leaders with their web strategy, book marketing (2 NYT bestsellers and counting), and branding, including Fred Krupp, Carl Safina, Julien Smith, Charles H. Green, and David Maister.
In Startup-land, Evans has won a Webby for creative vision for startcooking.com (one of the most watched cooking shows on the internet), and helped build wordpress' most used content strategy platform.
Currently, the co-founder and product vision behind LANDR, the world's first Intelligent Online Mastering Tool. Follow on Twitter: @landr_music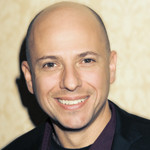 Kraig FoxGuggenheim Partners, Senior Managing DirectorKraig G. Fox has over 20 years experience as an investor and operator in the media and entertainment industries.
Mr. Fox is a Senior Managing Director of Guggenheim Partners where he focuses on Guggenheim's overall strategy in the media and entertainment spaces as well as the management of its media and entertainment investments.
Prior to joining Guggenheim, Mr. Fox was a founder and Chief Operating Officer of Core Media (previously CKX, Inc.) where he oversaw all operations of this publicly traded company including Core's interests in the estate of Elvis Presley and the intellectual property rights of Muhammad Ali as well oversight of its wholly owned subsidiary, 19 Entertainment, which included American Idol (including television, records, lives tours, artist management and sponsorships) and So You Think You Can Dance.
Prior to Core, Mr. Fox was a founder of SFX Entertainment (now Live Nation) where he was Chief Development Officer from 1995 until 2000 overseeing the global consolidation of the live entertainment industry into the worlds largest owner and operator of live entertainment promoters and producers.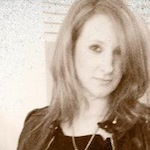 Alexandra GreenbergMSO PR, Vice PresidentSince coming to MSO (Mitch Schneider Organization) – one of North America's top music PR houses – in 2001, Vice President Alexandra Greenberg has broadened the company's music/lifestyle client roster by expanding its electronic division, while at the same time working with artists in rock and alternative fields. She's been an integral part of many of MSO's top campaigns for artist, DVD and soundtrack releases, festivals, events and venues like The Smashing Pumpkins, KORN, Motley Crue, The Offspring, Perry Farrell, deadmau5, Paul van Dyk, The Crystal Method, Steve Aoki, Plastikman, David Lynch, Cut Chemist, Junkie XL, Coachella, Ultra Music Festival, Sunset Strip Music Festival, Lollapalooza International, HARD, IDentity Festival, The Roxy, GIANT's annual downtown Los Angeles New Years Eve celebrations, Re:Generation, all of the Underworld franchise soundtracks and much more.
Other clients Greenberg has represented over the last decade: Pennywise, Long Beach Dub All Stars, Jurassic 5, Goldfrapp, Skinny Puppy, Yaz, Erasure, Primus, Lili Haydn, UNKLE, South, Sergio Mendes, Rock The Bells, Paid Dues, Cypress Hill SmokeOut, NOKIA Theatre LA Live, The Viper Room, Emilie Simon, Meshell Ndegeocello, the Von Bondies, Roger Joseph Manning, Jr., Canibus, Tigarah, Tiësto, David Guetta, Paul Oakenfold, Sasha, Deep Dish and Mix Master Mike. Prior to joining MSO, Alexandra was a publicist at Los Angeles-based independent publicity firms People's Revolution and Hoopla PR. She began her career as publicity manager at former label Red Ant Entertainment. She graduated from Marist College in Poughkeepsie, NY with a Bachelor of Arts degree in 1996, majoring in public relations. Her motto is "You have to create opportunities to get opportunities." Follow Alexandra on Twitter: @alexagberg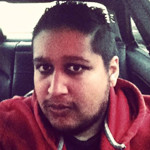 Kavi HalemaneThe Collective, EVP & Head of DigitalKavi Halemane is Executive Vice President & Head Of Digital at artist management firm The Collective. He represents clients such as Linkin Park, Stone Temple Pilots, and more while leading the company's efforts in business development and the digital space. He has also served as Vice President & Head Of Marketing for Collective Digital Studio, The Collective's multi-channel network (MCN) that represents video content creators and brand channels online accounting for over 1 billion views monthly. Previously, Kavi was in Digital and Product Management at Universal Music Group / Interscope Geffen A&M Records. During his time at UMG he worked on several Multi-Platinum, Gold, and Grammy award-winning album/single campaigns with artists such as Lady Gaga, Rise Against, La Roux, Them Crooked Vultures, and many others. Follow on Twitter: @collective_la / @kavipaste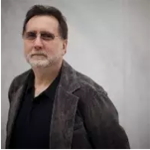 Bruce HoughtonHypebot / Skyline Music, PublisherBruce Houghton is the publisher and editor of Hypebot and Music Think Tank, as well as, the founder and president of booking agency Skyline Music. Follow on Twitter: @hypebot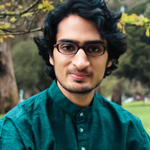 Rohan KrishnamurthyRohan RhythmDescribed as a "musical ambassador" and "pride of India" by The Times of India, and "international mridangam player" by USA Today, Dr. Rohan Krishnamurthy is one of the most prominent and versatile artists in the Indian music scene. He specializes in the ancient two-sided South Indian mridangam, and received advanced training from the esteemed master, Guruvayur Dorai. Rohan has performed hundreds of concerts internationally since the age of nine and has become distinguished as a soloist, composer, and collaborator in a multitude of music and dance ensembles. Rohan's cross-genre performances draw from South India's sacred Carnatic music, at once propagating the tradition and expanding it in new artistic directions.
Rohan went on to earn his Ph.D. in musicology from the prestigious Eastman School of Music in New York as a Provost Fellow before moving to San Francisco, where he is now based. As an educator, Rohan has presented unique Indian percussion institutes at his alma-mater for the past six years and regularly hosts his renown rhythm workshops for communities across the country. He has published articles in Percussive Notes on the development of his specialized drum tuning technology, which would be a great topic of discussion for this summit. Rohan has earned several awards and honors, including selection as an IndiaRaga Fellow and twice winning the "Best Student Paper" award from the Acoustical Society of America. He currently directs an award-winning, international Indian Percussion Studio and will be teaching in the music department at Ohlone College in Fremont starting this Fall.
Kin LaneAPI EvangelistKin Lane is a unique blend of information technology, data, programming, product development, business development, sales and marketing–also known as an evangelist. He spends his days studying the business and and politics of APIs, sharing insights on his blog(s) apievangelist.com and apivoice.com. Follow on Twitter: @apievangelist / @kinlane
Larry MarcusWalden Venture Capital, Managing DirectorLarry Marcus is a Managing Director at Walden Venture Capital, a Sprout Stage™ Investor based in San Francisco and Woodside, CA. Larry's focus is digital media and consumer services. He was named to the 2012 Billboard Power 100 Most Powerful in Music and Billboard Twitter 140 to Follow. He was a Founding Investor in Pandora (NYSE: P) in early 2004 when Walden led the rebirth round to focus the company on launching a consumer-facing service and was a Director from 2004 through its IPO. Larry is a Director at SoundHound, (sound and voice search), BandPage (platform for bands online), Aarki (mobile advertising platform), Boombotix (Ultra-portable speakers), Scientific Revenue (in-app revenue optimization) and a Board Observer at PowerCloud Systems and Merchant Atlas. He also led Walden's investment in Terayon (acquired by Motorola). He is a member of the Advisory Council for Industry Ventures and serves on the non-profit Board of the JazzSchool in Berkeley, CA. As an Angel investor, his investments include: LyricFind, CamioCam, Wingz, Jukely, LessThan3, Bounce. Follow on Twitter: @cyberlar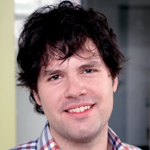 Steve MartocciSplice, Co-FounderSteve Martocci is a co-founder of Splice, a technology platform for music creators which streamlines the fragmented process of creating and sharing music, freeing musicians to spend their time and energy on the creative process. Previously he was a co-founder of GroupMe, a group messaging service that in August 2011 was acquired by Skype, which was subsequently acquired by Microsoft in October 2011. Prior to GroupMe, Steve was a lead software engineer at Gilt Groupe and founded Sympact Technologies and Bandwith.us.
Steve helps lead SummerQAmp, a nationwide initiative to create tech jobs for American youth and train a new workforce in high-tech skills. Steve is actively involved in the New York tech startup scene, serving as a Techstars mentor, onSwipe advisor and an investor in companies including Codecademy, SmartThings, TransferWise and Timehop. Steve graduated from Carnegie Melon University in 2004 with a B.S. in Information Systems and currently lives in New York City. Follow on Twitter: @splice / @smart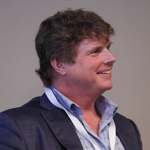 Chris McCutcheonTRI Studios, CEOChris McCutcheon has been the CEO of TRI since inception and has been charged with creating a viable business strategy that compliment's Bob Weir's vision. He and Bob have been involved with multiple businesses since 1992. He has also spent time on Wall Street and the Private Equity business.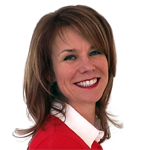 Kathleen McMahonSoundHound, Vice President & General ManagerBack in 2000, McMahon got her feet wet in mobile by diving right in where it started the hottest – in Tokyo – while Silicon Valley was still consumed with the Internet Era. She then moved to Europe, which was a beat ahead of U.S. in terms of mobile, to continue wireless innovation, joining Shazam in its early days and growing it into one of the most recognized global mobile services.
And now, as Silicon Valley dominates the mobile landscape with iOS and Android, McMahon is making a mark in the Valley, this time with SoundHound Inc. Over the past four years, she has driven explosive growth at SoundHound taking the music search and discovery app to over 200m users worldwide and expanding its value as one of the most engaging apps of all time. She is responsible for the consumer business and driving revenue growth and user delight. As one of the few people in the industry who has twice been behind launching and growing a massive mobile user base and branding a behavior that becomes a verb, McMahon understands how to navigate the opportunities and challenges to the mobile landscape.
McMahon has always been one step ahead of the mobile evolution, so what's next? It's likely to involve the next-generation of voice search, part of SoundHound Inc.'s homegrown technology, and the SoundHound team's determination to change the user paradigm by moving our daily experiences with connected devices beyond touch interfaces to making sound and voice the primary means of searching, and making sure that experience is delightful.
Follow McMahon on Twitter: @SoundHound / @KatieMc___
Hany NadaGGV Capital, Managing PartnerHany Nada is a founding partner of GGV Capital and has worked as a long-term partner with more than 150 companies over the past decade to build companies that can succeed in today's global marketplace. He is a trusted resource to public and private company CEOs and management teams on global market development, customer introductions and M&A/IPO guidance across US and Asian markets.
Hany led the firm's successful investments in Tudou (NASDAQ: TUDO; acquired by Youku), athenahealth (NASDAQ: ATHN), Endeca (acquired by Oracle) Glu Mobile (NASDAQ: GLUU), Kintana (acquired by Mercury Interactive), Turbine (acquired by Time Warner) and Xfire (acquired by Viacom). Currently, he serves on the Board of Directors for Draft Kings, PlayHaven, Vocera Communications (NYSE: VCRA), BandPage, Glu Mobile, and Wild Tangent, and also led the firm's investments in SoundCloud and Houzz where he serves as a Board observer. In addition to actively making investments in the mobile and digital media sectors in the US and China, Hany is responsible for one of the industry's most successful China/US investment teams.
Prior to GGV Capital Hany spent ten years on Wall Street as a top-ranked research analyst at Piper Jaffray focusing on Internet software and infrastructure. Hany earned a B.S. in economics and a B.A. in political science from the University of Minnesota. Follow on Twitter: @hnada
David Porter8tracks, CEO and FounderDavid Porter is the CEO and founder of 8tracks, the best place for people who care about music to make and discover playlists.
Until 2006, he helped lead Live365, a pioneer in internet radio. David wrote the plan for 8tracks during business school at Berkeley, informed in large part by the DJ scene in London in the late 90s. Follow David on Twitter: @8tracks / @davidporter
Jeff RabhanThe Clive Davis Institute of Recorded Music (NYU) / Trifecta Consulting, Chair / Artist ManagerJeffrey Rabhan is an artist manager, music industry executive and international consultant. As a manager Rabhan has helped guide the careers of such diverse musicians as Kelly Clarkson, Michelle Branch, DMX and Jermaine Dupri. His clients have garnered more than a dozen Grammy Awards and sold over one hundred million records. Rabhan has worked for Atlantic and Elektra Records, wrote for Rolling Stone and Spin magazines. Follow on Twitter: @JeffRabhan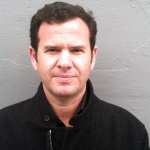 Marc RuxinRdio, COOMarc is the COO of Rdio. Prior to Rdio, Marc was co-founder and CEO of TastemakerX, a social, mobile platform that allows users to express tastes and preferences by building virtual collections.
Prior to founding TastemakerX, Marc was the Chief Innovation Officer at Universal McCann and McCann Erikson. In this capacity worked with media companies on cutting edge brand integrations, and developed groundbreaking cross platform programs with emerging media start-ups to create scalable digital marketing opportunities for clients. Before joining UM/McCann, Marc was chief operating officer of The Mill Group, the leader in commercial visual effects, and Beam.tv, the leading advertising digital asset management system. Before that time, Marc served as vice president of business development at iVast, the early leader in MPEG4 technology, and as vice president of business development and marketing at Eveo, Inc., one of the earliest use- generated content portals. Marc also worked for WPP Group, where he was an MBA Marketing Fellow and ultimately led West Coast new media strategy.
Marc sits on the Boards and Advisory Boards of numerous internet and technology start-ups in Silicon Valley as well as serving on the BoD of the San Francisco Film Society. He started his career in A&R at EMI Records. Marc has a BA from Hamilton College and an MBA from Columbia Business School, and lives in San Francisco with his wife and three children. Marc blogs about music and film at Snoozebutton and the Huffington Post. Follow on Twitter: @tastemakerx / @ruxputin
Renee RichardsonKFOG / KGO, Music DirectorRenee Richardson has been on the air at KFOG radio (104.5) for over 15 years, she started her career as part of the KFOG Morning Show where they interviewed everyone from Barack Obama to Tammy Faye Baker. Today she hosts the midday show and acts as music derector for the radio station. Renee also does entertainement features for KFOG sister station KGO AM. Follow on Twitter: @RenadioSF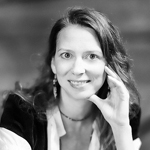 Jacqueline SabecKing, Holmes, Paterno & Berliner, LLP, PartnerJacqueline Sabec is a Partner with King, Holmes, Paterno & Berliner, LLP. The firm handles a sophisticated practice with particular emphasis and expertise in entertainment law. Jacqueline's experience includes representing legacy artist estates, catalogs, and multiple members of the Rock and Roll Hall of Fame. Passionate about helping artists in the music industry, she helps songwriters and recording artists retain copyrights of their songs and master recordings.
Jacqueline is a board member of the Bill Graham Memorial Foundation.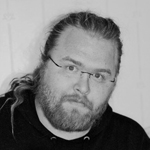 Antti SilventoinenMusic Kickup, CEO / Co-FounderAntti is an award winning creative industry professional and musician with 15+ years of experience working with some of the worlds largest brands. He has performed over a thousand live shows from the stages of the Finnish National Opera to local pizza parlours and tours. A musicians rights advocate who's interested in people, and their interactions with this world. Follow on Twitter: @kickuptweet / @lamantiini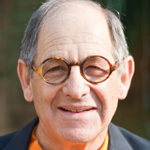 Ralph SimonMobilium Global, Chairman / CEORalph Simon is one of the founders of the global mobile social media industry. He is a distinguished mobile visionary & innovator, and popularly known as "the father of the ring tone". His unique understanding of what drives world-wide mobile business models, smartphone lifestyles, multi-screen creativity and the latest mobile app development & innovation is internationally recognised. He co-founded and grew Zomba/Jive Records into a major global label and publisher, and then grew the world's first international commercial ring tone service. One of the world's top 50 executives in mobile since 2005. Respected as a provocative moderator and interviewer, he is a sought-after high level entrepreneur advisor, always knowledgeable about what's coming next in mobile. Relentlessly searching for the hottest new social media apps, platforms, and global innovation, he knows just how to reach the world's "Screenagers". Fellow of the Royal Society of Arts. CEO of Mobilium Global, the international mobile cool hunters. Based in London. Follow on Twitter: @mobilium01 / @ralphsimon1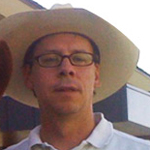 Jeff SmithSmule, CEOJeff started his career as a software engineer at IBM's Scientific Research Center in Palo Alto. After writing software for several companies, eventually co-founded a consumer business in electronic publishing that he sold to Novell/WordPerfect. Jeff took his second company public on the Nasdaq ('TMWD'), which he grew from inception to several thousand enterprise customers. His third company was acquired by Google. Jeff co-founded Smule while pursuing a Ph.D in Computer Music at Stanford. Smule's 20 million active users a month use its music creation tools to connect with one another on the Smule Nation platform. Follow on Twitter: @smule
Kristin ThomsonFuture of Music Coalition, ConsultantKristin Thomson is a consultant for the national nonprofit Future of Music Coalition, which advocates for musicians. She co-directs FMC's Artist Revenue Streams research project, which is examining changes in musicians' sources of income. She is also co-owner of Simple Machines, an independent record label, which released over seventy records and CDs from 1991-1998. She played guitar in the band Tsunami, which released four albums from 1991-1997 and toured extensively. She currently lives near Philadelphia with her husband Bryan Dilworth, a concert promoter, and their son, where she also plays guitar in the lady-powered band, Ken. Follow on Twitter: @future_of_music / @kristinthomson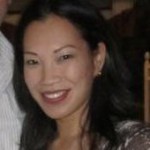 Betty Tran-ChillinoInsomniac, EVP of Marketing & Media
Bio coming soon. For more info, visit: www.insomniac.com
Follow Betty on Twitter: @bettytran122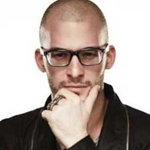 Jake UdellTH3RD BRAIN, CEO / Co-FounderJake "JQ" Udell started his first business at a mere 13 years of age, chasing athletes outside their hotels to autograph sports memorabilia and then selling the signed merchandise on eBay. At 16, he began brokering deals directly with the athletes and had a full fleet of people around the country joining the business. Having determined that a career with a voice was more important than one with financial security, Udell—against the advice of those who encouraged him to stay in the business world where he had already found success—embarked upon the path of a recording artist. It was also during this time that he was first introduced to Krewella, and he realized that while he wasn't going to become the best producer, writer, or singer, he could become the best online marketer. As one of the youngest in the music business to understand that the traditional gatekeepers to the industry could be bypassed by harnessing the strategic marketing power of the Internet to build long term brands, Udell formed his management company, TH3RD BRAIN, and began to work with Krewella. Within 6 weeks via a DIY approach, Krewella's online buzz increased significantly and they went on to receive numerous label offers. Over the past two and a half years under Udell's leadership, the band has headlined some of the largest festivals in the world and their single "Alive" has sold over one million copies earning it platinum certification in the US. As Krewella continues to develop into the rock stars of the dance music movement, TH3RD BRAIN has began to expand via new client signings including Pegboard Nerds, ZHU, and Stephen Swartz. While artist management remains a primary focus, Udell aspires to establish other divisions of the company such as a label and publishing arm, while using his guerrilla marketing expertise and financial resources to build start-ups through TH3RD BRAIN Ventures. He is currently writing his first book—titled 20Something. Follow on Twitter: @TH3RDBRAIN / @imJQ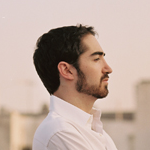 Sam ValentiDrip, Co-FounderSam Valenti IV is the founder and CEO of the media and arts company, Ghostly International and co-founder of Drip subscription platform for independent creators. Follow Sam on Twitter: @valenti / @drip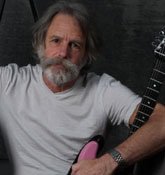 Bob WeirTRI Studios, Founder / Grateful Dead, Founding MemberWith a touring history that has made him one of the most traveled road musicians of all time and a restless music personality that has kept him occupied for over 50 years, Weir knows a thing or two about staying fresh and living in the moment. Although best known as one of the founding members of the Grateful Dead, adding Dead staples such as "Truckin'," "Sugar Magnolia," and "Cassidy" to the band's catalog, Weir obtained a long and affluent music career that has allowed him to do what he loves and share it with others for nearly his entire life.
Born in 1947, Weir was adopted by a wealthy California engineer. As a teen, he secured his spot as one of the youngest members of the burgeoning folk scene that centered on a Palo Alto club called the Tangent – home to such future rock legends as Jerry Garcia, Jefferson Airplane guitarist Jorma Kaukonen and Janis Joplin. In 1964, at the age of 17, Weir spent the majority of his time at a Palo Alto music store where Garcia taught guitar lessons. It wasn't long before Weir and Garcia, along with Ron "Pigpen" McKernan, formed a blues and folk outfit. Originally called Mother McCree's Uptown Jug Champions, the band was later renamed The Warlocks -adding Phil Lesh and Bill Kreutzman to the lineup – and eventually came to be known as the Grateful Dead.
Weir's odd rhythm style developed as he played between the sweet articulated lead of Garcia and the avant-garde bass lines of Lesh. His songwriting developed as well, taking off particularly in the 1970s when he crossed paths with former pal John Perry Barlow. The two began producing songs in Weir's own distinctstyle, spurring a songwriting partnership that would last for years to come.
Even with the Dead playing close to 100 shows a year, Weir needed other musical outlets. 1972 brought the release of his first solo album, Ace, on which the rest of the Dead backed him. Throughout the rest of the 1970s Weir toured and recorded with a number of different groups, the first of which was Kingfish. After releasing an album with the band in 1976, Weir began a solo project with producer Keith Olsen called Heaven Help the Fool. A brief tour to support the album resulted in collaborations with various session players, including Brent Mydland (who would join the Dead in 1979), Bobby Cochran, Alphonso Johnson and Billy Cobham. Weir also briefly toured with a group as Bobby and the Midnites, producing two albums.
Throughout the late 1980s and during the first half of the 1990s, the Dead remained Weir's primary gig. Touring incessantly while all the while building up a community of "Deadheads," the band finally found commercial success with their 1987 album, In the Dark. When Garcia died in 1995, Weir had just recently formed RatDog with Rob Wasserman, a bassist he had been playing duo shows with since the late 1980s. After Garcia's death, former Primus drummer Jay Lane and ex-Kingfish harmonica/guitar player Matthew Kelly were added into the mix. With a revolving lineup, the group toured relentlessly, building a name for themselves while performing a mix of new Weir compositions and older, reworked Dead songs.
In 1998, Weir reunited with several former Dead bandmates to tour as The Other Ones, releasing a live album in 1999 and hitting the road again in 2000. The same year, RatDog released their first album, Evening Moods. In 2009, original Grateful Dead members Weir, Lesh, Kreutzmann and Mickey Hart teamed up with guitarist Warren Haynes and RatDog keyboardist Chimenti to tour as the Dead. The results, however, were erratic, leaving Weir feeling like the road trip was more work than fun and Lesh saying the music didn't seem to be moving forward. Besides stirring up some commotion, the '09 Dead tour reminded Weir and Lesh of the chemistry the two had as bandmates. This led to the creation of Furthur – arguably one of the most successful Dead projects Weir has participated in to date.
Currently, Weir is married to the former Natascha Muenter, with whom he has two young daughters, Monet and Chloe. While not consumed by music, Weir spends a great deal of time as a social activist. He has done work as an environmental activist with several organizations, such as Greenpeace, and currently serves on the Board of Advisors for the Rainforest Action Network and for Seva Foundation. He works with both the Rex Foundation, an organization started by the Dead in 1984, and the Furthur Foundation. Most recently, Weir is on the Board of Directors for Headcount, a nonprofit that registers voters and inspires participation in democracy through the power of music.
Besides Further, Bob has been realizing his dream of building a state of art webcasting and recording facility using the Meyer Sound Labs Constellation System by founding the Tamalpais Research Institute (www.tristudios.com).
A long, strange, very creative trip – and not remotely over. Keep up with Bob on Facebook or follow him on Twitter: @BobWeirRatDog.
Steven Willmott3scale Inc., CEOSteve is the CEO and co-founder of 3scale networks – one of the world's leading providers of API and Web Services infrastructure. The company has offices in Barcelona/Spain, London/UK and San Francisco/USA. Steve regularly blogs on Web Technology and API related topics on the 3scale blog and as a guest blogger at programmableweb.com, pandodaily.com and elsewhere. Follow on Twitter: @3scale / @njyx

Brian ZiskSF MusicTech Summit, Executive ProducerBrian Zisk is a serial entrepreneur specializing in digital media, web broadcasting and distribution technologies. He is a founder of BuzzMakers, Inc., which produces the SF MusicTech Summit and the Future of Money & Technology Summit. He is a co-founder of the SF MusicTech Fund. Additionally, Brian is a Co-Founder and Technologies Director of the Future of Music Coalition and a Board Member and/or Strategic Advisor for a wide variety of tech companies and non-profits. Brian was previously a founder of The Green Witch Internet Radio which was sold to CMGI (NASDAQ: CMGI) at the turn of the millennium. He is active in many influential computer-mediated forums, is quoted and published extensively in the media, frequently appears on panels and at industry events domestically and abroad, and is an expert at frenzy whipping, brand awareness, and in creating new business models. He is married to Shoshana Zisk. Follow Brian on Twitter: @zisk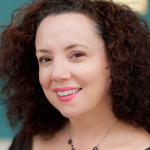 Shoshana ZiskSF MusicTech Summit, Co-ProducerShoshana Zisk is the co-producer of the SF MusicTech Summit. She is also an entertainment lawyer with a wide range of experience in the music industry. Her experiences includes Interim Chief Operating Officer for In Ticketing, Business & Legal Affairs for George Clinton and his musical groups Parliament, Funkadelic and The P-Funk Allstars, and General Manager of Clinton's independent record label The C Kunspyruzy. Her previous positions include Business & Legal Affairs at BMG U.S. Latin, the Copyright Department at Motown, and A&R Administration for Island Records. Shoshana is currently the CEO of Kiddie Village, which creates award-winning childrens videos and music. She is a member of the California, New York, and Florida Bars. She earned a bachelor degree in Classical Piano Performance and Juris Doctorate (cum Laude) from the University of Miami. Shoshana was recently the Musical Director for "Rent" (the musical) in San Francisco, CA & Hollywood, California. Follow on Twitter: @shoshana