The speaker line-up for the 16th SF MusicTech Summit is now in development. If you'd like to suggest a speaker for the upcoming Summit, please submit a speaker application form. If you'd like to suggest a panel topic, please submit a panel suggestion form.
Speakers on November 11, 2014:
Dean BolteOmnifone, Managing Director of the AmericasLA-based Dean Bolte is managing director of the Americas for B2B digital music service provider, Omnifone. His company develops, licenses and manages cloud-based digital music services, allowing service providers to deliver music across most devices globally. Such service providers include SiriusXM, Sony Music Unlimited, rara.com, Spotify and Guvera. Omnifone also works with rights owners to enable them to monetise assets via global digital services, in a way that is both commercially viable and readily embraced by consumers. Dean's background includes building US-based operations with companies in the online kids and family gaming space including Smith and Tinker, Imagination Entertainment and the Walt Disney Company. Follow on Twitter: @omnifone / @deanbolte
Cindy W. Charles, Esq.Amazon, Head of Business Development, Video ShortsCindy Charles has been working in the digital media space since 1997. She is currently doing business affairs and business development consulting in the digital media space for clients who currently include or have included Yahoo, RIM, Lively, Spotify, MOG/Beats Music, Smule, Topspin, Soundhound, EchoNest, Nintendo, Sugar Inc., Pulselocker, NARM, Focus@Will, iJukebox, MediaNet, and others. Until recently, Ms. Charles was Senior Vice President, Law and Business Affairs for MediaNet. Previously, Ms. Charles held a variety of positions for MTV Networks over a six year period including Vice President of Law and Business Affairs for MTVi, an interactive division of MTV Networks, and prior to MTV Networks, Ms. Charles was General Counsel for WarnerVision Entertainment. Ms. Charles also served in legal positions at Worldvision Enterprises, the Screen Actors Guild and various law firms.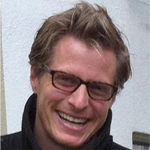 Ethan DiamondBandcamp, Co-founder / CEOEthan Diamond is the CEO and co-founder of Bandcamp, an online music store. As of March 2014, fans have directly paid artists $65 million using Bandcamp, and $2.9 million in the last 30 days alone.
Follow on Twitter: @bandcamp
Ray EliasStubHub, General Manager, Social CommerceRay joined StubHub in 2004 and has more than 15 years of eCommerce and marketing experience. Formerly Chief Marketing Officer, Ray is now overseeing a new business unit responsible for growing StubHub's social commerce, content and advertising. Over his tenure, StubHub has grown from a small start-up to a leading consumer brand in live entertainment and eCommerce. Ray also played a key role in eBay's acquisition of StubHub in 2007. Prior to joining StubHub, Ray developed and led search marketing at Esurance, which was acquired by Allstate in 2011. He began his career in the late nineties with early stage Internet start-ups in the action sports and health and fitness verticals. Ray was named "40 Under 40" by "Sports Business Journal" in 2013 and earned a bachelor's degree in economics from the University of Texas at Austin.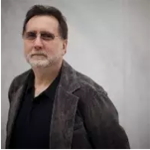 Bruce HoughtonHypebot / Skyline Music, PublisherBruce Houghton is the publisher and editor of Hypebot and Music Think Tank, as well as, the founder and president of booking agency Skyline Music. Follow on Twitter: @hypebot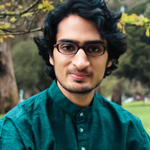 Rohan KrishnamurthyRohan RhythmDescribed as a "musical ambassador" and "pride of India" by The Times of India, and "international mridangam player" by USA Today, Dr. Rohan Krishnamurthy is one of the most prominent and versatile artists in the Indian music scene. He specializes in the ancient two-sided South Indian mridangam, and received advanced training from the esteemed master, Guruvayur Dorai. Rohan has performed hundreds of concerts internationally since the age of nine and has become distinguished as a soloist, composer, and collaborator in a multitude of music and dance ensembles. Rohan's cross-genre performances draw from South India's sacred Carnatic music, at once propagating the tradition and expanding it in new artistic directions.
Rohan went on to earn his Ph.D. in musicology from the prestigious Eastman School of Music in New York as a Provost Fellow before moving to San Francisco, where he is now based. As an educator, Rohan has presented unique Indian percussion institutes at his alma-mater for the past six years and regularly hosts his renown rhythm workshops for communities across the country. He has published articles in Percussive Notes on the development of his specialized drum tuning technology, which would be a great topic of discussion for this summit. Rohan has earned several awards and honors, including selection as an IndiaRaga Fellow and twice winning the "Best Student Paper" award from the Acoustical Society of America. He currently directs an award-winning, international Indian Percussion Studio and will be teaching in the music department at Ohlone College in Fremont starting this Fall.
Larry MarcusWalden Venture Capital, Managing DirectorLarry Marcus is a Managing Director at Walden Venture Capital, a Sprout Stage™ Investor based in San Francisco and Woodside, CA. Larry's focus is digital media and consumer services. He was named to the 2012 Billboard Power 100 Most Powerful in Music and Billboard Twitter 140 to Follow. He was a Founding Investor in Pandora (NYSE: P) in early 2004 when Walden led the rebirth round to focus the company on launching a consumer-facing service and was a Director from 2004 through its IPO. Larry is a Director at SoundHound, (sound and voice search), BandPage (platform for bands online), Aarki (mobile advertising platform), Boombotix (Ultra-portable speakers), Scientific Revenue (in-app revenue optimization) and a Board Observer at PowerCloud Systems and Merchant Atlas. He also led Walden's investment in Terayon (acquired by Motorola). He is a member of the Advisory Council for Industry Ventures and serves on the non-profit Board of the JazzSchool in Berkeley, CA. As an Angel investor, his investments include: LyricFind, CamioCam, Wingz, Jukely, LessThan3, Bounce. Follow on Twitter: @cyberlar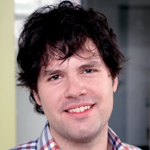 Steve MartocciSplice, Co-FounderSteve Martocci is a co-founder of Splice, a technology platform for music creators which streamlines the fragmented process of creating and sharing music, freeing musicians to spend their time and energy on the creative process. Previously he was a co-founder of GroupMe, a group messaging service that in August 2011 was acquired by Skype, which was subsequently acquired by Microsoft in October 2011. Prior to GroupMe, Steve was a lead software engineer at Gilt Groupe and founded Sympact Technologies and Bandwith.us.
Steve helps lead SummerQAmp, a nationwide initiative to create tech jobs for American youth and train a new workforce in high-tech skills. Steve is actively involved in the New York tech startup scene, serving as a Techstars mentor, onSwipe advisor and an investor in companies including Codecademy, SmartThings, TransferWise and Timehop. Steve graduated from Carnegie Melon University in 2004 with a B.S. in Information Systems and currently lives in New York City. Follow on Twitter: @splice / @smart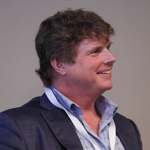 Chris McCutcheonTRI Studios, CEOChris McCutcheon has been the CEO of TRI since inception and has been charged with creating a viable business strategy that compliment's Bob Weir's vision. He and Bob have been involved with multiple businesses since 1992. He has also spent time on Wall Street and the Private Equity business.
Jeff RabhanThe Clive Davis Institute of Recorded Music (NYU) / Trifecta Consulting, Chair / Artist ManagerJeffrey Rabhan is an artist manager, music industry executive and international consultant. As a manager Rabhan has helped guide the careers of such diverse musicians as Kelly Clarkson, Michelle Branch, DMX and Jermaine Dupri. His clients have garnered more than a dozen Grammy Awards and sold over one hundred million records. Rabhan has worked for Atlantic and Elektra Records, wrote for Rolling Stone and Spin magazines. Follow on Twitter: @JeffRabhan
Marc RuxinRdio, COOMarc is the COO of Rdio. Prior to Rdio, Marc was co-founder and CEO of TastemakerX, a social, mobile platform that allows users to express tastes and preferences by building virtual collections.
Prior to founding TastemakerX, Marc was the Chief Innovation Officer at Universal McCann and McCann Erikson. In this capacity worked with media companies on cutting edge brand integrations, and developed groundbreaking cross platform programs with emerging media start-ups to create scalable digital marketing opportunities for clients. Before joining UM/McCann, Marc was chief operating officer of The Mill Group, the leader in commercial visual effects, and Beam.tv, the leading advertising digital asset management system. Before that time, Marc served as vice president of business development at iVast, the early leader in MPEG4 technology, and as vice president of business development and marketing at Eveo, Inc., one of the earliest use- generated content portals. Marc also worked for WPP Group, where he was an MBA Marketing Fellow and ultimately led West Coast new media strategy.
Marc sits on the Boards and Advisory Boards of numerous internet and technology start-ups in Silicon Valley as well as serving on the BoD of the San Francisco Film Society. He started his career in A&R at EMI Records. Marc has a BA from Hamilton College and an MBA from Columbia Business School, and lives in San Francisco with his wife and three children. Marc blogs about music and film at Snoozebutton and the Huffington Post. Follow on Twitter: @tastemakerx / @ruxputin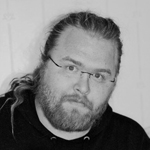 Antti SilventoinenMusic Kickup, CEO / Co-FounderAntti is an award winning creative industry professional and musician with 15+ years of experience working with some of the worlds largest brands. He has performed over a thousand live shows from the stages of the Finnish National Opera to local pizza parlours and tours. A musicians rights advocate who's interested in people, and their interactions with this world. Follow on Twitter: @kickuptweet / @lamantiini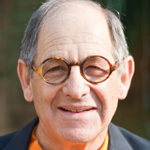 Ralph SimonMobilium Global, Chairman / CEORalph Simon is one of the founders of the global mobile social media industry. He is a distinguished mobile visionary & innovator, and popularly known as "the father of the ring tone". His unique understanding of what drives world-wide mobile business models, smartphone lifestyles, multi-screen creativity and the latest mobile app development & innovation is internationally recognised. He co-founded and grew Zomba/Jive Records into a major global label and publisher, and then grew the world's first international commercial ring tone service. One of the world's top 50 executives in mobile since 2005. Respected as a provocative moderator and interviewer, he is a sought-after high level entrepreneur advisor, always knowledgeable about what's coming next in mobile. Relentlessly searching for the hottest new social media apps, platforms, and global innovation, he knows just how to reach the world's "Screenagers". Fellow of the Royal Society of Arts. CEO of Mobilium Global, the international mobile cool hunters. Based in London. Follow on Twitter: @mobilium01 / @ralphsimon1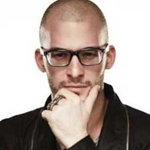 Jake UdellTH3RD BRAIN, CEO / Co-FounderJake "JQ" Udell started his first business at a mere 13 years of age, chasing athletes outside their hotels to autograph sports memorabilia and then selling the signed merchandise on eBay. At 16, he began brokering deals directly with the athletes and had a full fleet of people around the country joining the business. Having determined that a career with a voice was more important than one with financial security, Udell—against the advice of those who encouraged him to stay in the business world where he had already found success—embarked upon the path of a recording artist. It was also during this time that he was first introduced to Krewella, and he realized that while he wasn't going to become the best producer, writer, or singer, he could become the best online marketer. As one of the youngest in the music business to understand that the traditional gatekeepers to the industry could be bypassed by harnessing the strategic marketing power of the Internet to build long term brands, Udell formed his management company, TH3RD BRAIN, and began to work with Krewella. Within 6 weeks via a DIY approach, Krewella's online buzz increased significantly and they went on to receive numerous label offers. Over the past two and a half years under Udell's leadership, the band has headlined some of the largest festivals in the world and their single "Alive" has sold over one million copies earning it platinum certification in the US. As Krewella continues to develop into the rock stars of the dance music movement, TH3RD BRAIN has began to expand via new client signings including Pegboard Nerds, ZHU, and Stephen Swartz. While artist management remains a primary focus, Udell aspires to establish other divisions of the company such as a label and publishing arm, while using his guerrilla marketing expertise and financial resources to build start-ups through TH3RD BRAIN Ventures. He is currently writing his first book—titled 20Something. Follow on Twitter: @TH3RDBRAIN / @imJQ

Brian ZiskSF MusicTech Summit, Executive ProducerBrian Zisk is a serial entrepreneur specializing in digital media, web broadcasting and distribution technologies. He is a founder of BuzzMakers, Inc., which produces the SF MusicTech Summit and the Future of Money & Technology Summit. He is a co-founder of the SF MusicTech Fund. Additionally, Brian is a Co-Founder and Technologies Director of the Future of Music Coalition and a Board Member and/or Strategic Advisor for a wide variety of tech companies and non-profits. Brian was previously a founder of The Green Witch Internet Radio which was sold to CMGI (NASDAQ: CMGI) at the turn of the millennium. He is active in many influential computer-mediated forums, is quoted and published extensively in the media, frequently appears on panels and at industry events domestically and abroad, and is an expert at frenzy whipping, brand awareness, and in creating new business models. He is married to Shoshana Zisk. Follow Brian on Twitter: @zisk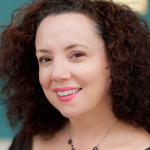 Shoshana ZiskSF MusicTech Summit, Co-ProducerShoshana Zisk is the co-producer of the SF MusicTech Summit. She is also an entertainment lawyer with a wide range of experience in the music industry. Her experiences includes Interim Chief Operating Officer for In Ticketing, Business & Legal Affairs for George Clinton and his musical groups Parliament, Funkadelic and The P-Funk Allstars, and General Manager of Clinton's independent record label The C Kunspyruzy. Her previous positions include Business & Legal Affairs at BMG U.S. Latin, the Copyright Department at Motown, and A&R Administration for Island Records. Shoshana is currently the CEO of Kiddie Village, which creates award-winning childrens videos and music. She is a member of the California, New York, and Florida Bars. She earned a bachelor degree in Classical Piano Performance and Juris Doctorate (cum Laude) from the University of Miami. Shoshana was recently the Musical Director for "Rent" (the musical) in San Francisco, CA & Hollywood, California. Follow on Twitter: @shoshana