The speaker line-up for the 15th SF MusicTech Summit is now in development. If you'd like to suggest a speaker, please submit a speaker application form.
Speakers on May 20, 2014 – Announced So Far …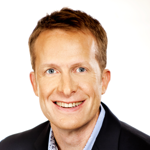 Robert AckerStealth Company, CEORobert Acker most recently lead the Aha team with 14+ years of pioneering leadership in the connected car industry. He's been developing and launching technology-based consumer products and services since he wrote the original business plan for XM Satellite Radio in 1997.
Before founding Aha in 2008 (acquired by Harman in 2010), Acker was most recently SVP of marketing at Dash Navigation, the company that developed the first internet-connected GPS device. There he led marketing, advertising, product management and public relations for the award-winning device that Walt Mossberg predicted could "radically improve in-car navigation." Prior to Dash, Acker served as VP of music services at RealNetworks where he oversaw the leading on-demand music service Rhapsody and the company's music download store. As the first full time employee at XM Satellite radio, Acker served as VP of marketing and VP of product development and planning where he negotiated the company's first strategic partnerships, created the XM brand, set pricing, launched the service and developed the company's award-winning radio lineup.
Acker is often quoted in publications such as The New York Times, BusinessWeek and Automotive News, and has been a featured speaker at many top tech industry events, including CES, Web 2.0 Summit, Where 2.0, CTIA and Telematics Detroit. He began his career at aerospace start-ups and worked as an engineer at Boeing Satellite Systems. He holds both a bachelor's degree and master's degree in aeronautical and astronautical engineering from MIT, and a MBA from the Harvard Business School. Follow on Twitter: @acker / aharadio
Dave Allen Beats, Director / Artist & Music Industry AdvocacyDave Allen specializes in studying user behavior on web platforms and mobile devices. He serves as Director and Artist & Music Industry Advocacy at Beats Music. Prior to Beats, he was the Interactive Creative Director at NORTH, a brand agency in Portland, Oregon and a Lecturer, specializing in Digital Strategy at the University of Oregon in Eugene. Until the end of 2013 he was also an Assistant Professor in Communications Design at the Pacific Northwest College of Art in Portland with a focus on Interface & Design.
Allen is the founding member and bass player for the UK post-punk band Gang of Four, was General Manager for eMusic.com in the late 90's, spent two years at Intel as a Business Development Director in the Consumer Digital Audio Services Operation, and has been a speaker and panelist on digital strategy and music and technology at SXSWi, CMJ, SanFran Music Tech, M.I.T. Galway and many other conferences. Allen most recently was invited to be an Op-Ed contributor for The Guardian newspaper's website and is a LinkedIn Influencer. Follow on Twitter: @DaveAtBeats
Kevin ArnoldOpenAura, Inc., Founder / CEOKevin Arnold is a San Francisco-based music and technology entrepreneur with diverse interests who tends to bite off a bit more than he can chew. His first taste for building things started when he founded San Francisco's internationally renowned Noise Pop Festival back in 1993. Today, Noise Pop Industries (NPI) manages a busy calendar of local cultural events year-round, culminating in the Treasure Island Music Festival. In 2012 NPI added the local events guide Do415 to its family, helping Bay Area nightlife denizens answer the question of what to do in San Francisco.
Nurturing his repressed inner technology geek, Kevin first learned the mysteries of databases during a stint at Oracle during the 90's Bay Area tech boom, then quickly jumped into the bubbling digital music sector at local startup Listen.com. As Director of Data Services for Listen, Kevin was able to combine his love for music and technology by guiding the growth and development of Listen's music metadata systems, data integration tools, and music royalty data warehouse for the Rhapsody digital music subscription service.
Building upon this experience, in 2003 Kevin founded IODA – the Independent Online Distribution Alliance – to help independents find their way in the new world of digital music. He grew the fledgling startup into one of the largest digital distributors of independent music in the world, combining his dedication to independents and unique understanding of the digital music landscape to benefit IODA's global client base.
After completing the sale of IODA to Sony Music Entertainment in 2009 and the subsequent merger with the Orchard in 2012, Kevin joined the Global Digital Business group at Sony Music as Executive Vice President and Senior Advisor. With a mandate to focus on core problems facing the evolution of the industry, Kevin developed new business concepts that ultimately resulted in the creation and spinout of a new company, OpenAura, Inc..
Dean BolteOmnifone, Managing Director of the AmericasLA-based Dean Bolte is managing director of the Americas for B2B digital music service provider, Omnifone. His company develops, licenses and manages cloud-based digital music services, allowing service providers to deliver music across most devices globally. Such service providers include SiriusXM, Sony Music Unlimited, rara.com, Spotify and Guvera. Omnifone also works with rights owners to enable them to monetise assets via global digital services, in a way that is both commercially viable and readily embraced by consumers. Dean's background includes building US-based operations with companies in the online kids and family gaming space including Smith and Tinker, Imagination Entertainment and the Walt Disney Company. Previous events Dean has spoken at in 2013 include SF Music Tech Summit, Digital Hollywood, Bandwidth Conference, NARM Music Biz and Music Expo. Follow Dean on Twitter: @omnifone / @deanbolte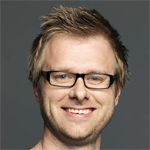 Phil BosuaLIFX, CEOPhil Bosua launched LIFX on Kickstarter in Sept 2012 and the project received $1.3M of pledges in six days. Since then LIFX has received orders for more than 100,000 units and Phil continues to build a world class team in the Bay area around the light bulb reinvented. Follow on Twitter: @LIFX / @philbosh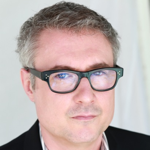 Les BorsaiLes Borsai ConsultingLes Borsai's 21-year career in the music and entertainment industry has included every facet of artist management, publicity, marketing, co-op, advertising, and distribution. His Los Angeles-based company, gridMob, quickly emerged as a top iPhone app developer when it introduced "iOKi." a franchise game, combining the best of music and gaming into an interactive, social media karaoke game with storefront to purchase additional songs. Borsai executed deals with EMI, Sony/ATV, Universal Music Publishing Group, Disney Music Group and Warner/Chappell. To date, gridMob apps have surpassed 10 million downloads.
Les Borsai Consulting was founded in 2010 with the mission of defining new business models for content acquisition from record companies and music publishers. While most mobile companies were still offering revenue shares to game and app developers, Les changed the model and convinced the record companies and publishers to accept flat fees for the use of their compositions. Clients have included Neowiz Games, Restoration Hardware, Conduit, UJAM, Dysonics, Membran Entertainment Group, Audiosocket, Monstrous, Biobeats, Peercover and Ripple.
Les is also the co-founder of Songlily, a revolutionary website offering record labels the ability to marketing popular music to game and app developers and giving developers the ability to obtain sync licenses on with a click through agreement and a flat fee payment.
Today, his primary focus is providing consulting services to entertainment, record, distribution and gaming companies. His role includes new business development, content acquisition, branded products, strategic marketing, ad monetization and anything related to mobile. Follow on Twitter: @lesborsai
Cindy W. Charles, Esq.Cindy Charles Consulting, President / Women in Digital MediaCindy Charles, President of Cindy Charles Consulting, has been working in the digital media space since 1997. She is currently doing business affairs and business development consulting in the digital media space for clients who currently include or have included Yahoo, RIM, Lively, Spotify, MOG/Beats Music, Smule, Topspin, Soundhound, EchoNest, Nintendo, Sugar Inc., Pulselocker, NARM, Focus@Will, iJukebox, MediaNet, and others. Until recently, Ms. Charles was Senior Vice President, Law and Business Affairs for MediaNet. Previously, Ms. Charles held a variety of positions for MTV Networks over a six year period including Vice President of Law and Business Affairs for MTVi, an interactive division of MTV Networks, and prior to MTV Networks, Ms. Charles was General Counsel for WarnerVision Entertainment. Ms. Charles also served in legal positions at Worldvision Enterprises, the Screen Actors Guild and various law firms.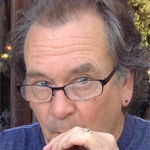 Julian ColbeckMusicians Guild, Business DevelopmentJulian Colbeck became a professional musician in London when he was 19, signing to Charisma Records, home to Genesis and The Nice. Over the next 25 years Julian recorded and toured with Charlie, John Miles, Yes/ABWH, Genesis' Steve Hackett and many others. In 1984 Virgin Books published Keyfax, Colbeck's keyboard/synthesizer buyers guide, which would run on to five further editions. Julian has also authored seven other music books including a biography of Frank Zappa, and The Art & Science Of Sound Recording (Hal Leonard, 2014) with long-time friend and associate Alan Parsons.
In 1994 Colbeck founded Keyfax Software to promote his original invention of MIDI Samples and subsequently the world's first MIDI Performance Controller, Phat.Boy. Keyfax NewMedia went on to become a leading independent provider of MI and Pro Audio support, creating the groundbreaking Yamaha synth and technology websites Motifator.com, DTXPerience, MLANcentral and TenoriOnUSA and more than 20 full length instructional DVDs.
In 2008 Colbeck began work on The Art And Science Of Sound Recording video series, written with Alan Parsons. The 10-hour 'ASSR' series took three years to complete and has now been developed into a leading online educational syllabus for Music Production and Audio Engineering schools, in place throughout the US and as far a-field as Sweden and Colombia.
As co-founder of Musicians Guild in 2014, Julian hopes his long-held vision of a world where music and musicians are fully given their due as keepers of possibly the world's most precious natural resource will actually be realized.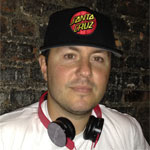 Seth CombsSol Republic, Co-founder / CMOAfter graduating from the University of San Francisco, Seth launched a franchise in San Francisco, growing it to a multi-million dollar business through direct response copywriting and direct marketing campaigns. With a passion for marketing messaging, Seth went on to study Copywriting at Miami Ad School in San Francisco before taking his expertise to help companies such as Comcast, Kodak and Bayer on developing messaging and digital marketing campaigns to build their brand.
In 2007, Seth joined Monster Cable, the leader in Consumer Electronics accessories, where he pioneered their brand into the digital space. Seth launched several marketing campaigns, working with Simplay, Buena Vista and Pioneer to raise awareness of the Blu-Ray platform and HDMI, growing this business to be an industry leader in 18 months.
In 2008, Seth put together the digital and messaging strategy and was part of the team that launched Beats by Dr. Dre headphones, working with Universal Records and Insterscope growing the business to the largest headphones company in three years.
In 2011, Seth co-founded and launched SOL REPUBLIC, leading the team as CMO. Partnering with over 214 DJs, Musicians, Producers and athletes, from Michael Phelps to Steve Aoki, along with activating over 25,000 music fans known as SOLdiers Of Sound, SOL REPUBLIC has become the fastest growing headphone brand around the globe. Follow on Twitter: @SOLREPUBLIC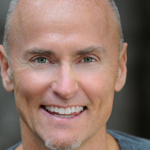 Chip ConleyFEST300, Founder, Editor-in-ChiefHotel guru. Armchair psychologist. Traveling philosopher. Author. Speaker. Teacher. Student. Chip Conley has lived out more than one calling in his lifetime. No one has led the development, creation, and management of more boutique hotels than Chip Conley, founder and former CEO of Joie de Vivre (JDV). At age 26, Chip's mission was to "create joy" by building a company that USA Today called "the most delightfully schizophrenic collection of hotels in America." During his nearly 24 years as CEO, JDV grew to become the second largest boutique hotel company in America. (Chip is no longer an owner or leader of Joie de Vivre's management business – now part of Commune Hotels – but remains a partner in several hotel properties.)
Chip shares his unique prescription for success in PEAK: How Great Companies Get Their Mojo from Maslow, based on noted psychologist Abraham Maslow's iconic Hierarchy of Needs. The New York Times bestseller, EMOTIONAL EQUATIONS: Simple Truths for Creating Happiness + Success, is Chip's latest book where he takes us from emotional intelligence to emotional fluency – placing meaning at the top of the balance sheet. His previous books include The Rebel Rules: Daring to be Yourself in Business, and Marketing That Matters: 10 Practices to Profit Your Business and Change the World. Chip presents his theories on transformation and meaning – in business and life – to audiences around the world and he's been a featured speaker at TED.
Honored with the 2012 Pioneer Award – hospitality's highest accolade – The San Francisco Business Times named Chip the Most Innovative CEO – and JDV the 2nd Best Place to Work in the entire Bay Area. Chip received his BA and MBA from Stanford University and holds an Honorary Doctorate in Psychology from Saybrook University, where he is the 2012/2013 Scholar- Practitioner in residence. He served on the Glide Memorial Board for nearly a decade and is now on the Boards of the Burning Man Project, the Esalen Institute, and Youth Speaks.
In 2013, Chip launched Fest300 where he shares his passion for world festivals. And, he joined Airbnb as Head of Global Hospitality and Strategy, where he's sharing his proven methods with hosts in nearly 200 countries. You can follow his adventures on his Fest300 travel blog.
Matthew CoxWarner Music Group – Warner/Chappell Music, Inc., Manager, Business Development/Consumer ProductsMatthew Cox is the licensing manager for digital media business development and consumer products for Warner Music Group. Follow on Twitter: @nothincreative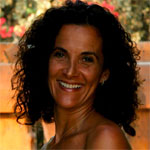 Jan D'AlessandroBackplane, EVP Business DevelopmentJan D'Alessandro is EVP Business Development and General Counsel for Backplane, the technology platform, co-founded by Lady Gaga, that facilitates the creation of communities uniting people around shared interests, affinities and movements. Other partners using Backplane to foster deep connections include Nike, Coca-Cola, Cirque du Soleil, the Mandela Family, Tony Hawk, MLBPA and others. Jan is a seasoned internet industry executive who has held leadership positions at AOL, Yahoo, Topspin Media and The Find. She ran West coast business affairs for AOL from 1995 to 2002 where her responsibilities included developing AOL's music strategy, including the acquisitions of Spinner and Nullsoft, leading many content, commerce and technology deals, and launching the philanthropy portal, networkforgood. Prior to joining Backplane, Jan was the Head of Business Development for Yahoo Sports, Entertainment and Lifestyles. Prior to joining Yahoo, Jan was Vice President, Business Development and General Counsel for Topspin Media, Inc. where she led all negotiations with labels, distributors, technology, marketing, management companies, brand advertisers and anyone else interested in helping artists and fans find each other in the digital world.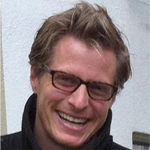 Ethan DiamondBandcamp, Co-founder / CEOEthan Diamond is the CEO and co-founder of Bandcamp, an online music store. As of March 2014, fans have directly paid artists $65 million using Bandcamp, and $2.9 million in the last 30 days alone.
Follow on Twitter: @bandcamp
Dez DickersonThe Pavillion Group, President / CEODez Dickerson's 40 year-plus music entertainment industry career as an artist, musician, producer, songwriter, executive, author, and entrepreneur includes 5 years as the original guitarist with Warner Bros. recording act Prince and The Revolution. His professional history also includes 5 years as VP/A&R with StarSong Communications (now part of EMI).
Mr. Dickerson has worked with and written for Grammy Award-winning producers Jimmy "Jam" Harris and Terry Lewis, as well as producer Narada Michael Walden (producer of Whitney Houston, Aretha Franklin, Sheena Easton, and others). He has also written for Warner Bros. recording artists The Time, and Vanity 6. His music has appeared in the soundtracks of two films, "Purple Rain" and "National Lampoon's Summer Vacation".
During his time as a member of the Revolution, he toured the U.S. and Europe extensively, as well as appearing on numerous network television programs (Saturday Night Live, American Bandstand, Solid Gold, Midnight Special, etc.) and in 9 music videos broadcast on MTV, VH-1 and numerous other outlets. Mr. Dickerson appeared in the Warner Bros. motion picture "Purple Rain" and has been interviewed by a number of domestic and European publications, including Rolling Stone, Billboard, Musician, and No.1.
Mr. Dickerson has worked as producer/executive producer on over 80 albums. These albums have garnered a total of 19 Dove award nominations (winning 5) and one Grammy nomination. He currently serves as President/CEO of Pavilion Entertainment. He has recently released an autobiography entitled "My Time With Prince", in which he chronicles his involvement in the meteoric rise of the pop icon.
Specialties:Social media and strategic brand marketing, artist career development, record label operations, A&R, lifestyle marketing, branded entertainment, artist management, record production, viral/internet marketing, event/concert promotion.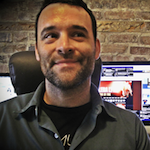 David DufresneBandzoogle, CEODavid Dufresne is CEO at Bandzoogle, the most powerful platform for musicians to build their website, engage their fans, and sell their music and merchandise directly. Bandzoogle works with tens of thousands of bands and musicians to help them create a strong base for their online strategy. David's background is in the Canadian venture capital industry, where he worked at firms investing in web, mobile, enterprise software and video game startups. He's an obsessive music fan, occasional DJ, hall-of-famer soccer player, and dad of two young daughters. Follow on Twitter: @DavidDufresne / @Bandzoogle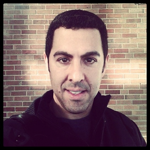 Eric FerraroFathom Law PC, PrincipalEric Ferraro is the Principal at Fathom Law. Eric has over 20 years of experience in corporate, securities and intellectual property law. He advises entrepreneurs, emerging growth and middle market companies in all aspects of business formation, governance, corporate finance, commercial and IP transactions and mergers and acquisitions. He also represents angel and venture capital investors, private equity firms, investment bankers and broker-dealers in connection with regulatory matters, investment and finance transactions.
In addition to his legal experience, Eric is a former digital media company founder and is an active angel investor and member of SF Angels and Keiretsu Forum. This diverse expertise enables Eric to offer his clients a unique integrated counseling approach that balances legal protection and corporate best practices with business, technical, investment and strategic considerations.
Eric is regularly recognized as a Northern California Super Lawyer in Business and Corporate law. He serves on the advisory boards of numerous notable technology companies. Eric is the co-creator of the popular PitchForce venture competition, the chair of the annual MobiTech mobile technology conference, and a regular panelist and mentor at a wide range of technology events and accelerators.
Mike FiebachFame House, CEOMike Fiebach is the Founder and CEO of Fame House, a quickly growing company focused on direct to consumer strategies, digital development & marketing for the music and entertainment industries. Fame House grew as an independently-funded, one-person company, to a multi-city, 25+ person operation in 2 and a half years, and was acquired by the publicly held SFX Entertainment (NASDAQ:SFXE) on October 21st, 2013 (See story).
Currently, Fame House is a 35+ person agency, and operates as a wholly-owned subsidiary of SFX Entertainment. Clients include: Interscope, Universal Republic, Atlantic Records, Eminem, Tiesto, Pretty Lights, DJ Shadow, Loco Dice, The Crystal Method, and Richie Hawtin, as well as various SFX-owned companies, including Mysteryland, Q-Dance, and Disco Donnie Presents, among others.
Prior to Fame House, Mike worked for DJ Shadow as his Project, Marketing, and Merchandise Manager. Additionally, Mike managed an indie record label, and was an adjunct professor for digital music marketing at SFSU. Follow on Twitter: @famehouse / @mfiebach
Andrew FurmanczykFurmanczyk Academy of Music, FounderBorn 1986 in Canada, Andrew Furmanczyk started piano lessons in 1992 at 5 years old, and from an early age Andrew had a passion for music. By the time he was 17 years old he was performing several hours per week around his city and had dreams of becoming a traditional concert pianist. Before he could apply for university and eventually fulfill his dream, he contracted a viral heart condition that threatened his life and completely altered his direction.
With Andrew's dreams of being a concert pianist over, he eventually decided to use his experience and knowledge of piano and share it on YouTube in 2006 for free. Andrew created a series of videos called 'How to play piano' and later expanded to teach 'Learn Free Music Theory'. Andrew's goal was to teach the concepts and principles of music in a simple to understand and yet in-depth way to expand the global music community by teaching anyone who had a passion to learn regardless of their finances.
Andrew's "Furmanczyk Academy of Music" YouTube channel now has over 200,000+ subscribers and 30,000,000+ views and consistently ranks among the top results for any Google search of learning piano or music. In January 2014, Andrew redesigned his website howtoplaypiano.ca to incorporate a new learning platform based in SF called 'Versal'. Versal allows Andrew to take musical education further by adding interactive JavaScript gadgets into his courses and enables him to teach more complex material.
Looking forward, Andrew's next goal is to expand the course material to encompass all music education, so that anyone can learn music. As a side effect of this open access, Andrew hopes that these courses will increase the overall music literacy rate of humankind, and be a contributing factor to an improved world for everyone. Follow on Twitter: @versal / @AFurmanczyk
Mate GalicNative Instruments, CTO / PresidentAs Chief Technology Officer, President and Deputy CEO, Mate Galic directs the technological research, product design and hardware/software development of Native Instruments. As a DJ, producer, label owner and journalist, he was one of the most prolific figures in Europe's burgeoning electronic music scene of the '90s. When Mate came across Native Instruments' groundbreaking debut software synthesizer "Generator", he was immediately electrified by its vast creative implications, and joined the company as shareholder and evangelist to eventually become a driving force behind various milestones in the NI product portfolio. His personal mission is to further advance a paradigm of music technology that is both profoundly innovative and versatile while being accessible and inspiring to musicians of all backgrounds, with products that fully utilize the ever-increasing power of computer technology to continuously realize the company claim "The Future of Sound".
Lindsay GablerThe Recording Academy, Sr. Marketing Manager, Social MediaLindsay Gabler is the Senior Marketing Manager, Social Media for The Recording Academy (GRAMMY Awards). Her focus is Social TV as well as exploring new technologies to engage with fans and build the GRAMMY brand. The 54th GRAMMY Awards became the 'Most Social Event in Television History' and to this day remains one of the biggest social media events of the year. Before landing at The Recording Academy, Lindsay was Community Manager at Universal Music Group Distribution. She was also named to Billboard's Twitter 140 in 2011 and 2012. Follow on Twitter: @lndsygblr / @theGRAMMYs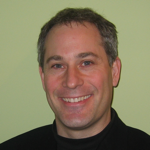 Gary GreensteinWilson Sonsini Goodrich & Rosati, PartnerGary Greenstein is a partner in the Washington, D.C., office of Wilson Sonsini Goodrich & Rosati, where his practice focuses on intellectual property, licensing, and commercial transactions, with specialized expertise in the digital exploitation of intellectual property. He regularly represents companies in transactions with record labels, music publishers, and program suppliers. He advises companies on complex intellectual property matters and frequently assists in the development of new business models. In addition, Gary advises investors on due diligence in the digital media area and companies in all stages of their development cycle.
Prior to joining the firm, Gary served as the first general counsel at SoundExchange, Inc., and as the vice president of business and legal affairs at the Recording Industry Association of America (RIAA). Before joining the RIAA, Gary was an associate in the Washington, D.C., office of Arnold & Porter, where he represented, among others, the Officer of the Commissioner of Baseball, Universal Music Group and the RIAA.
Prior to his legal career, Gary was the Director of Planned Giving at The Wilderness Society and a fiduciary real estate asset manager at The Boston Company. He received his B.A. from the University of Pennslyvania and J.D. from the George Washington University Law School. Follow on Twitter: @wilsonsonsini
Nic GuarinoUniversal Music Enterprises, Director, Film & TV MusicNick Guarino is the Director of Film & TV Music for Universal Music Enterprises (UMe) and is responsible for licensing the company's master recordings in advertising. Since 2004, Mr. Guarino has negotiated the placement of many of the most recognizable recordings for the world's biggest brands. Working with the largest catalog of recorded music, now having grown considerably with the acquisition of EMI in 2012, Mr. Guarino licenses not only today's top hits but masters from throughout Universal's rich history. Mr. Guarino also leads UMe's business development efforts in finding opportunities for its music in the realm of mobile and social apps. With an extensive background in licensing to traditional video games and consumer products, he has successfully experimented with new licensing models to bring UMe's music to emerging technologies. Prior to joining UMe, Mr. Guarino was the Marketing Manager for Universal Studios Operations Group and served as an Associate Producer at SOFA Entertainment, the owner of The Ed Sullivan Show library. Mr. Guarino earned a BA in Communications at Virginia Tech.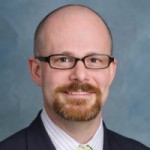 Chris HarrisonPandora, Vice President of Business AffairsChris is Vice President of Business Affairs for Pandora where he focuses on the licensing and acquisition of music content. Prior to joining Pandora, Chris worked for commercial music service provider DMX where he held a number of positions, including General Counsel and Chief Operating Officer. While General Counsel, Chris led DMX's successful efforts to obtain adjustable fee blanket licenses from performing rights societies ASCAP and BMI, which licenses and associated fees were affirmed by the Second Circuit in 2011. As Chief Operating Officer, Chris was responsible for DMX's day-to-day operating activities, including revenue and sales growth; expense, cost and margin control; and monthly, quarterly and annual financial goal attainment. Chris also managed DMX's residential service (SonicTap on DIRECTV) and Latin American operations. As COO, Chris led DMX's implementation of the Pandora for Business commercial music service. Follow on Twitter: @Pandora_Radio
Jacob HauskensFortumo, VP of Sales & Business DevelopmentJacob Hauskens is North American VP of Sales & Business Development at Fortumo. He is focused on furthering relationships with existing customers including Microsoft, EA, Barnes & Noble and Rovio, as well as establishing new partnerships. Prior to joining Fortumo, Jacob led Sony VAIO's PC messaging and monetization platform while at Sony Electronics. In addition to holding leadership positions at Sony Electronics and collaborating with companies such as Google, Microsoft, Symantec, and Intel, Jacob has worked as the Director of Business Development for Rocket Lawyer and as an analyst at Bank of America Securities. Follow on Twitter: @fortumo
Ari HerstandAri's Take, Musician, BloggerMost people now know Ari Herstand as the guy who helped them fly with their instruments. His Carry Your Instrument On The Plane – It's The LAW blog post went viral and has been viewed over 250,000 with over 40,000 Facebook Likes. In just under two years, Herstand's music business advice blog, Ari's Take, has been nominated by the LA Weekly as the best music blog in Los Angeles and has become a go to resource for DIY musicians.
Ari Herstand is a DIY musician who has played over 550 shows around the country, has opened for Ben Folds, Cake, Matt Nathanson and Ron Pope, and has had his music featured in countless TV shows. As an actor, he has co-starred in TV shows including 2 Broke Girls, The Fosters, Sam & Cat and Touch.
Before acting and blogging, Herstand spent a full year working on his newest release, Brave Enough, in his former home of Minnesota. Teaming up with his long-time engineer and close friend, Paul Marino, the two organized an all-star band, including Herstand's "favorite drummer on the planet" Dave King (The Bad Plus), to create his 3rd full-length record.
Herstand is best know for his live looping: combining the trumpet, beat boxing, keys, acoustic guitar, percussion and vocals to create a full, sonic live experience.
He recently joined the Digital Music News team as a staff writer. Herstand brings the musician's perspective to most current topics.
Brave Enough is out digitally everywhere streamed or sold. The vinyl and CD can be purchased on ariherstand.com
Follow Ari on Twitter: @ariherstand / aristake
Ethan JacksMediaBridge Captial Advisors, Managing PartnerEthan Jacks has been involved in M&A and corporate finance for over 30 years. As a corporate lawyer and partner in firms including McDermott, Will and Emery, Ethan represented buyers, sellers and investors in high-tech industries, with a focus on media and communications. In 1991, Ethan left private law practice to become co-founder and senior executive at Molten Metal Technology, a groundbreaking environmental technology company which commercialized MIT-developed intellectual property, raised over $400 million in growth capital, and grew to a public market valuation of over $1 billion.
Ethan moved to digital media pioneer Avid Technology in 1999, and for over 7 years served in several senior executive positions, including EVP of Corporate Development, Chief Legal Officer and Chief Financial Officer. Ethan helped drive Avid's strategy to grow both organically and through aggressive M&A, leading a total of 12 acquisitions of private and publicly held companies that fueled growth in Avid's film, video, audio and 3D sectors. In that period, Avid's revenue doubled to $1 billion, and its market valuation grew from $400 million to $2.5 billion.
Since 2006, Ethan has served as an venture capital investor and investment banker. Prior to co-founding MediaBridge in 2012, Ethan led the Digital Media Practice at Covington Associates in Boston, along with his partner John Bowen. As an investment banker, his earlier transactions includes the sale of film color leader DaVinci Systems to BlackMagic Design, and the sale of pro-audio console leader Euphonix to Avid Technology. Recently he led the $7million private equity financing of London-based Sohonet by FF&P, the $30 million sale of CA based wireless video innovator Teradek to UK based The Vitec Group plc, and the $12 million private equity financing of Cambridge MA based audio software leader iZotope by ABS Partners. Ethan holds a B.S. from MIT, an MBA from MIT's Sloan School of Management, and a J.D. from Georgetown University Law Center.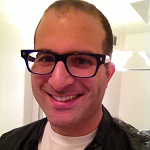 Philip KaplanDistroKid, FounderPhilip Kaplan is the founder of DistroKid, a company that musicians use to get their music into iTunes, Spotify, Amazon, and other online music stores. He's also the founder of Fandalism, a social network for musicians. Fandalism launched in January 2012 and has 600,000 members. Philip was previously founder & CEO of AdBrite, an internet advertising company with $30M+ annual revenue. He founded and sold several other companies including TinyLetter (acquired by MailChimp in 2011) and tech blogFuckedcompany.com.
He also co-founded Blippy, a venture-backed social shopping company. Philip was entrepreneur in residence at VC firm Charles River Ventures, and is the bestselling author of F'd Companies: Spectacular Dot-com Flameouts (Simon & Schuster). He's an active angel investor and advises several companies. For fun, Philip plays heavy metal drums and lives in San Francisco, California, USA.
Follow Philip on Twitter: @pud
Julie KnibbeDeezer, Developer Platform LeadJulie Knibbe is Developer Platform Lead at Deezer, a geek passionate about music. She spent 4 years working on the launch of the Windows and Windows Phone stores at Microsoft, both in tech and marketing. She's now in charge of the Deezer API and the relationships with the developer communities at Deezer, ensuring that they develop the best apps taking advantage of the Deezer music streaming services and database.
Follow on Twitter: @julieknibbe / @deezerdevs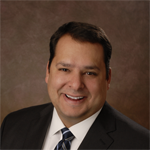 Ezra KucharzCBS Local Digital Media, PresidentEzra Kucharz is President of CBS Local Digital Media, where he is responsible for conceiving and executing the Company's local online media strategy, utilizing the combined assets and digital operations of CBS's two dozen trusted television stations and CBS RADIO's 126 stations, offering visitors a truly "local" experience. CBS Local websites include the latest news, traffic, weather, sports and music information, business directories and local discounts. Kucharz has additionally spearheaded the creation of several locally targeted mobile applications relating to news, sports and lifestyle.
Kucharz joined CBS from FiLife.com, an IAC and Dow Jones personal finance joint venture, where he served as President and General Manager of the financial question and answer platform.
The United States Tennis Association hired Kucharz in 2001 as its Managing Director, Advanced Media. During his tenure he was charged with implementing the strategic vision for the new USTA business unit and directed the operations of the USOpen.org website.
In 1995, Kucharz founded one of the first online digital sports media companies, Total Sports. He also has served as executive producer of several online sporting events including the Final Four, College World Series and U.S. Open.
Kucharz earned his bachelor's degree from Boston University in biomedical engineering and worked for NASA following graduation. He later earned master's degrees in engineering management and medical informatics at the University of Houston and Duke University, respectively. Borrell Associates Inc. named Kucharz the esteemed recipient of their 2012 Borrell Award of Merit. Follow on Twitter: @cbslocal / @ekucharz
Larry MarcusWalden Venture Capital, Managing DirectorLarry's focus is digital media and consumer services. He was named to the 2012 Billboard Power 100 and Twitter 140. Larry was a founding investor in Pandora (NYSE: P) in early 2004 when Walden 
led the rebirth round to focus the company on launching a consumer-facing 
service and was a Director from 2004 through it's IPO. Read More
Larry is a Director at
SoundHound
, (sound and voice search),
BandPage
(platform for bands online),
Aarki
(mobile monetization), Boombotix (Ultra-portable speakers) and a Board Observer at
PowerCloud Systems
. He also led Walden's investment in Terayon (acquired by Motorola) and Telekenex. He is a member of the Advisory Council for
Industry Ventures
and serves on the non-profit Board of the
JazzSchool
in Berkeley, CA.
Prior to Walden, Larry was a digital media sell-side Equity Research Analyst at Deutsche Bank Alex. Brown where he lead the top performing IPOs of 1998 and 1999 (Terayon and CBS MarketWatch), as well as the IPOs of Maxis, Edmark, and Netflix (initial S-1 IPO filing) among other equity and debt financings (Broderbund, Sierra On-line, Excite@Home, Spectrum Holobyte, CBS Sportsline). Prior experience includes Robertson Stephens & Company, Digidesign and General Management in computer services retail.
Education: Larry received a Bachelor of Arts and a Master of Business Administration from the University of California at Berkeley.
Larry enjoys collecting vintage dead hardware, golfing and playing music. Hear him on Pandora by seeding a station with Megan Keely, Corinne Marcus or the Flying Other Brothers. See the music he loves at his Pandora profile here. Listen to his bands on Facebook via BandPage: Megan Keely, Corinne Marcus & The Kindred Spirits, Open Source Band.
Larry has been a guest lecturer at Haas Graduate School of Business, Stanford Graduate School of Business and Harvard Business School. He has been a speaker and panelist at numerous conferences including Dealmaker Media's Under the Radar, SF MusicTech, Billboard, AlwaysOn and Digital Hollywood among others.
Follow Larry on Twitter: @cyberlar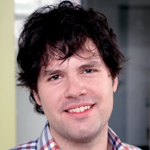 Steve MartocciSplice, Co-founderSteve Martocci is a co-founder of Splice, a technology platform for music creators which streamlines the fragmented process of creating and sharing music, freeing musicians to spend their time and energy on the creative process. Previously he was a co-founder of GroupMe, a group messaging service that in August 2011 was acquired by Skype, which was subsequently acquired by Microsoft in October 2011. Prior to GroupMe, Steve was a lead software engineer at Gilt Groupe and founded Sympact Technologies and Bandwith.us.
Steve helps lead SummerQAmp, a nationwide initiative to create tech jobs for American youth and train a new workforce in high-tech skills. Steve is actively involved in the New York tech startup scene, serving as a Techstars mentor, onSwipe advisor and an investor in companies including Codecademy, SmartThings, TransferWise and Timehop. Steve graduated from Carnegie Melon University in 2004 with a B.S. in Information Systems and currently lives in New York City. Follow on Twitter: @smart / @splice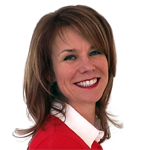 Kathleen McMahonSoundHound, Vice President, Sales & MarketingBack in 2000, McMahon got her feet wet in mobile by diving right in where it started the hottest – in Tokyo – while Silicon Valley was still consumed with the Internet Era. She then moved to Europe, which was a beat ahead of U.S. in terms of mobile, to continue wireless innovation, joining Shazam in its early days and growing it into one of the most recognized global mobile services.
And now, as Silicon Valley dominates the mobile landscape with iOS and Android, McMahon is making a mark in the Valley, this time with SoundHound Inc. Over the past four years, she has driven explosive growth at SoundHound taking the music search and discovery app to over 200m users worldwide and expanding its value as one of the most engaging apps of all time. She is responsible for the consumer business and driving revenue growth and user delight. As one of the few people in the industry who has twice been behind launching and growing a massive mobile user base and branding a behavior that becomes a verb, McMahon understands how to navigate the opportunities and challenges to the mobile landscape.
McMahon has always been one step ahead of the mobile evolution, so what's next? It's likely to involve the next-generation of voice search, part of SoundHound Inc.'s homegrown technology, and the SoundHound team's determination to change the user paradigm by moving our daily experiences with connected devices beyond touch interfaces to making sound and voice the primary means of searching, and making sure that experience is delightful.
Follow McMahon on Twitter: @SoundHound / @KatieMc___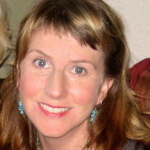 Jenn MillerAudiosocket, COOJenn Miller is an entrepreneur and music industry executive who is pioneering technologies that allow artists new ways to monetize and protect their work. As the COO & Co-founder of Audiosocket, she works with an incredible team of engineers, musicians and business people to develop vision, culture, community and strategy. Prior to starting Audiosocket in 2009, Jenn spent seven years running a national extreme sports organization. In her first year as Executive Director, she led the company from red to black and then re-vamped the entire organization, top to bottom, leaving behind a thriving business for her predecessors. In 2008, Jenn started her own rights management company which is where she and Co-Founder Brent McCrossen met and began to collaborate and give birth to Audiosocket. Jenn is active in the start-up community and has served on the Boards of The National Film Festival for Talented Youth and Circletime Kids. Follow on Twitter: @audiosocket / @myfeetintheair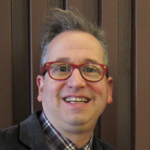 Chris MouliosMake Audio Apps, FounderChris Moulios is a senior software engineer for TuneIn radio in Palo Alto. He holds 18 audio related patents and in the 90′s designed the concepts and algorithms for what is now Sony Creative Software's ACID. More recently Chris spent 9 years at Apple Computer. There he dedicated his expertise toward advancing the audio technology in Final Cut Pro, Logic, Garageband and iMovie.
Chris is currently most excited about a set of open source developer tools he just made public. The project is called Make Audio Apps. Chris hopes to collaborate with others in a quest to streamline the development of musical apps. He thinks the right set of tools will spurn innovation by reducing the time it takes to try out new ideas.
And even though he spends most of his time behind the scenes writing code, once a month Chris DJs in San Francisco under the name subOctave at the highly successful indie video night "Fringe." Staying true to his geeky roots, he uses his own custom software to mix audio and video with his partner DJ BlondieK. Follow on Twitter: @makeaudioapps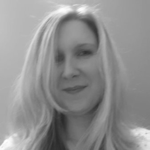 Evie NagyFast Company, Staff WriterEvie Nagy is a Staff Writer at FastCompany.com, newly based in the Bay Area after almost a decade in New York, writing features and news with a focus on Fast Company's Most Creative People. She was previously an editor at Billboard and Rolling Stone, and has written about music, business and culture for a variety of publications. She's also writing a book about Devo and co-hosts a podcast about comic books. Follow on Twitter: @EvieN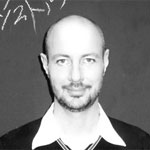 Jonas NorbergPacemaker Music AB, CEOMusic, space and tech nerd. Entrepreneur. Inventor of Pacemaker®. Follow on Twitter: @pacemaker / @jonorberg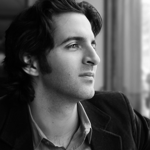 Zack O'Malley GreenburgForbes, Senior EditorZack O'Malley Greenburg is a Forbes senior editor and author of the Jay-Z biography Empire State of Mind. His second book, Michael Jackson, Inc, will be released in June by Simon & Schuster. Zack covers the business of music in The Beat Report at Forbes; in five years there, he's tackled topics from public pension fund scandals to Justin Bieber's budding career as a venture capitalist. He has also written for the Washington Post, Vibe, McSweeney's and Sports Illustrated; guest-lectured at Yale, Harvard and Georgetown; and appeared as an expert source for BBC, Bloomberg, MTV, VH1, CBS's 60 Minutes and others. Follow on Twitter: zogblog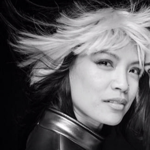 Cecilia PagkakinawanApploud, CEO/FounderConnecting the dots between businesses and technology for over 15 years, from digital marketing and e-commerce to social media and mobile. My forte is knowing how to acquire, convert and retain customers through targeted marketing, branding, messaging, and relationship management. Since 2012 have been consulting with startups as well as Fortune 500 companies such as HP, Time Warner, Conde Nast, Gucci, and Pepsi. Former Consultant/CMO of Hone (social curation and surveying platform) and of Stagedom (music discovery and fan engagement app) applying the marketing, social commerce, CRM, and analytical skills I've honed in fashion and luxury e-commerce to help emerging and established bands & artists further monetize their assets and create richer relationships with their fans. Was Chief Client Officer of dotbox and left several months after it was acquired by MDC Partners. CEO of StyleTrek: Fueling Emerging Designers through Social Commerce. Spent almost 7 years working for multi-national fashion and luxury brands as Director or VP of E-commerce. I joined Burberry in 2003 and launched their first US ecommerce site. Launched Frette's in 2006 and re-launched La Perla's ecommerce to 25 countries in 6 languages. In addition to founding my own companies, I have experience working for other internet start-ups. I was VP of Strategic Development at RichFX. President of e-commerce software company Abilon, Inc., VP of Client Services at K2 Design, a publicly traded web development firm. Clients I've worked with are: IBM, MCI, Volvo, Audi, AOL, Burberry, Oakley, Toys R Us, Fortunoff, Nine West, LEGO, Barney's, etc. Follow on Twitter: @ceciliany
Erin PottsAir Traffic Control, CEOErin Potts is passionate about giving artists–and their fans–the tools to change the world. To achieve this, she has produced eight sold-out stadium concerts, founded two successful nonprofits, worked with hundreds of artists, and earned over $8 million for important causes around the world. Erin first experienced the power of music and activism at 14 when she saw U2 on the Amnesty International Conspiracy of Hope Tour. Only seven years later, she would co-found a nonprofit with the Beastie Boys and go on to produce the Tibetan Freedom Concerts–the largest and most successful cause-related concerts of the 1990s. In the years since, she has innovated artist activism strategies, especially in her role as the CEO of Air Traffic Control, which she co-founded in 2005 and where she leads an all-star team of experts in artist activism & philanthropy. Follow on Twitter: @atctower
Renee RichardsonKFOG / KGO, Music DirectorRenee Richardson has been on the air at KFOG radio (104.5) for over 15 years, she started her career as part of the KFOG Morning Show where they interviewed everyone from Barack Obama to Tammy Faye Baker. Today she hosts the midday show and acts as music derector for the radio station. Renee also does entertainement features for KFOG sister station KGO AM. Follow on Twitter: @RenadioSF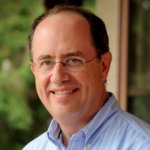 Larry RosinEdison Research, PresidentLarry Rosin is President of Edison Research. He has been involved with market research and audience measurement for over 25 years. Larry has been recognized as one of the leading thinkers in the field, and advises many of the world's largest media companies, including Time Warner, Sony and Disney/ABC. Larry co-founded Edison in 1994 and has been a primary force in building the company into one of the world's most respected market research companies. Edison Research provides strategic information for businesses and media organizations worldwide and has been the sole provider of exit poll information to ABC, CBS, CNN, FOX, NBC and the Associated Press since 2003. Follow Larry on Twitter: @larryrosin / @edisonresearch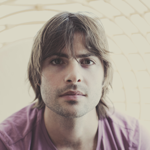 Robert SchwartzmanTwentyTwo, Co-founderRobert Schwartzman is a singer/songwriter/producer/multi-instrumentalist/composer/techy, best known as the frontman of the Los Angeles alternative band ROONEY. He started the band during his high school years, and spent 12 years touring and performing to a global fan base.
Riding the wave of change through the music industry, from major label artist to indie artist, Robert has experienced releasing music from many perspectives. But no matter which direction the music industry continues go, he has always kept a steady focus on songwriting and releasing quality records for his audience. He has written multiple top charting songs both in the US and internationally, including Blueside, I'm Shakin, Pop Stars, When did Your Heart Go Missing, I Should've Been After You, and Are You Afraid. In 2011, Robert began his career as a solo artist with the release of his first solo album, Double Capricorn; available on his indie label California Dreamin' Records.
In 2013, Robert co-founded the startup 22, an app that allows artists and fans to build a stronger connection by communicating through short audio messages. Knowing the importance of embracing and engaging with fans, Robert hopes this app will deliver a unique experience for both artists and their fans, ultimately improving the direct to consumer opportunities for independent artists.
Search for "22″ on the app store today!
Stay in touch with Robert at:
www.robertschwartzman.com
www.facebook.com/rcschwartzman
www.twitter.com/rcschwartzman
www.instagram.com/robertschwartzman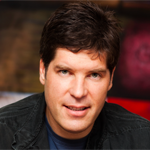 Matt SerleticMusic Mastermind, CEO / Co-FounderSongwriter, producer, record-label owner, and technology entrepreneur Matt Serletic is the co-founder and CEO of the independent entertainment and technology company Music Mastermind. He has written, produced, and marketed recordings that have sold in excess of 110 million albums and have generated more than $1 billion in revenue for major label companies. Over a 14-year career, Serletic has written and produced records that have earned him multiple GRAMMY, ASCAP, BMI, Billboard, and CMA Awards, and his projects have been licensed by a multitude of major television networks and media companies. In 1999, he produced the most successful Billboard chart single in the rock era to date: Carlos Santana's "Smooth," which, since its release, has sold 25 million units.
Matt's first music company, Melisma, was founded in 1996 and has sold in excess of 50 million albums with artists like Rob Thomas and Matchbox Twenty. Owing to his success at Melisma, he was hired as Chairman and CEO of Virgin Records America, where he became the youngest-ever head of a major label. Over a four-year period, he successfully reorganized operations and improved the bottom line by $240 million. He is now Owner and CEO of Emblem Music Group, a recording and publishing company.
A native of Stone Mountain, Georgia, Matt developed his musical and managerial expertise in his teens as a young musician, band member, and session player. At the age of 13, he joined the band Collective Soul as a keyboard player and launched his career by producing their debut album. Matt earned his Bachelor's and Master's degrees in Music Performance at the University of Miami School of Music, graduating with Honors and earning membership in Phi Beta Kappa. Follow on Twitter: @MattSerletic / @Zya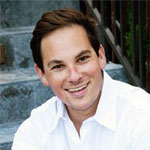 Randy SheferSony/ATV Music Publishing, Sr. DirectorAt Sony/ATV Music Publishing Randy Shefer oversees music licensing for interactive initiatives (video games, apps), Sports Programming and TV. Shefer has built strong relationships within the industry that have strengthened Sony/ATV's presence in the videogame and mobile application world.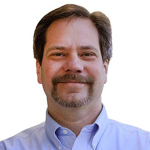 John ShinalUSA Today, Tech ColumnistJohn Shinal is award-winning business & technology journalist, reporter, editor & columnist covering business, finance, investing and tech trends in Silicon Valley since 1997. He writes three New Tech Economy columns per week for www.usatoday.com.
The column has repeatedly been out front on important issues, including the impact of NSA spying on hardware makers, the large number of U.S. startups filing confidential IPO documents and the use of Twitter by tech CEOs.
He also writes one or two Tech Investor columns per week at marketwatch.com. Read More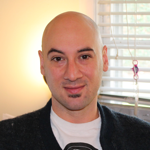 Aram SinnreichRutgers University, Assistant Professor / MusicianDr. Aram Sinnreich is an Assistant Professor at Rutgers University's School of Communication and Information, in the Department of Journalism and Media Studies. Sinnreich's work focuses on the intersection of culture, law and technology, with an emphasis on subjects such as emerging media and music. He is the author of two books, Mashed Up (2010), and The Piracy Crusade (2013), and has written for publications including the New York Times, Billboard and Wired. Prior to coming to Rutgers, Sinnreich served as Director at media innovation lab OMD Ignition Factory, Managing Partner of media/tech consultancy Radar Research, Visiting Professor at NYU Steinhardt, and Senior Analyst at Jupiter Research. He is also a bassist and composer, and has played with groups and artists including NYC soul band Brave New Girl, LA dub-and-bass collective Dubistry, and Ari-Up, lead singer of The Slits. Sinnreich holds a Ph.D. in Communication from the University of Southern California, and a master's in Journalism from Columbia University. Follow Aram on Twitter: @aram
DJ SkeeSKEE.TV/SKEEMATIC DJ SKEE is redefining the role of 21st century entertainment mogul. He frequently spins or hosts at the world's largest events from Las Vegas' biggest clubs to the Super Bowl. He produces and remixes for the world's biggest artists from Snoop Dogg to Michael Jackson and hosts an array of successful radio shows on the biggest radio stations in the country, including KIIS FM & Sirius XM. He also runs highly-touted, cutting edge campaigns for Fortune 500 Companies. In raw numbers, SKEE has generated over a billion media impressions with his platforms and continues to set trends by pushing the boundaries in media and entertainment. SKEE also hosts the top rated music show on prime time television, SKEE Live, in partnership with Mark Cuban, and has been recognized on both Forbes & Billboard's "30 Most Influential Under 30″ lists. Follow on Twitter:@DJSKEE / @SKEE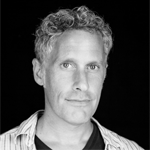 Andy SternbergConsultant, Digital Strategy & Live EventsAndy Sternberg is a digital strategist and event marketer with over 15 years experience directing multimedia content programs, online marketing and digital campaigns.
As an independent contractor, his recent clients include Google, Sony Music, The X Factor USA, AEG Digital, and Waze. As partner and chief innovation officer at Adler Integrated, he developed and executed strategies and real-time event marketing programs for clients including Staples Center to BottleRock Napa to Austin City Limits Live.
As Head of Digital for Live Earth, he developed innovative community building and content programs and partnerships, while spearheading global campaigns to raise awareness of critical environmental issues. He also oversaw online marketing and social media for the 2010 FIFA World Cup Opening Concert Celebration for Control Room, which was viewed via internet livestream by millions of people.
Andy has spent his entire career on the frontlines of music and tech, beginning in the late '90s as webmaster and online marketing associate for Smithsonian Folkways Recordings and including stints with Southern Records and as online communications and digital assets manager for Warner/Chappell from 2007-2008. He has a Master's in Online Journalism and has been an adjunct instructor at the USC Annenberg School of Communication and Journalism teaching a graduate course in digital journalism. Follow on Twitter: @andysternberg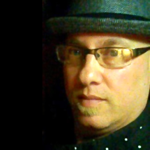 Andrew StessLyricFind, Chief Revenue OfficerAndrew Stess has a reputation for being a deal-closer, relationship-builder and revenue driver for business in established and emerging technologies. His 16-year experience in the digital media, consumer electronics and technology fields has been proven with his many years of success. In 2006 he joined LyricFind's Board of Directors where he has helped drive the companies overall strategy and sales. Andrew added the role of Chief Revenue Officer for LyricFind in 2011 and has helped grow LyricFind to be the largest legal, licensed lyrics database in the world, with millions of licensed tracks available and hundreds of lyrics sublicensing clients. LyricFind has established licensing and content relationships with over 3,000 music publishers, The Harry Fox Agency, and Rovi.
The company delivers services to over hundreds of web sites and mobile applications that want to enhance their music products with lyrics, including HTC, Microsoft's Bing, Pandora, CBS, Samsung, Lyrics.com, Shazam, SoundHound, LyricsMode, SongMeanings, Universal Music, Nokia and Amazon.
Previously, as CEO and founder of AmpliFIND Music Services and MusicIP, Andrew drove the company's overall strategy, innovation and growth, which led to their successful sale to Sony in just 2 years. He escorted the new young startup to a proven B2B technology company with licensing deals to Belkin, SFR, Disney and Memorex.
Andrew spent several years as Vice President of Consumer Electronics at All Media Guide (AMG), launching the company's CE and technology licensing division from the ground up. AMG's subsequent sale to Macrovision (ROVI) in 2007 for $85 million was facilitated by Andrew's M&A efforts.
He pioneered the licensing of media recognition in consumer electronics devices and media player applications at Gracenote where he was the first non founding executive team member. Andrew was also a senior sales and business development executive at Liquid Audio.
An internationally sought-after moderator and speaker in the digital music space, Andrew has spoken at the Digital Music Forum, Connected Cars, iHollywood Music 2.0, Telematics Update, San Francisco MusicTech Summit, and many industry conferences, tradeshows and events.
Andrew is also an Advisory board member for ArtistTech Media and Senzari. In addition, with his StessCo Consulting Group he works with a number of different start ups as a business development consultant.
Andrew is an accomplished Bass player as songwriter, publisher and ASCAP member. He has composed music for film, radio and television, with his songs on primetime shows on both FOX and NBC. Follow on Twitter: @stessco
David H. StullSan Francisco Conservatory of Music, PresidentDavid H. Stull became President of the San Francisco Conservatory of Music on July 1, 2013, having served previously as Dean of the Oberlin Conservatory of Music since 2004.
At Oberlin, he helped secure support for numerous initiatives including The Bertram and Judith Kohl Building, a project spearheaded to completion under his leadership. The Kohl Building is one of the most innovative teaching and performance facilities in the country and is the first dedicated music building to receive a Gold LEEDS rating. Under his leadership, the Conservatory created an intensive entrepreneurship curriculum, numerous academic and experiential learning programs, and produced fully sponsored orchestral tours to Carnegie Hall, Walt Disney Concert Hall and the People's Republic of China. He also launched a state-of-the-art recording studio and record label and initiated a series of world-class recording projects, including a Grammy®-nominated album.
Recognizing the success of Oberlin's innovative academic programming and contributions to American education, President Barack Obama presented the Oberlin Conservatory of Music with the National Medal of Arts, which Dean Stull accepted on behalf of the institution in February 2010.
From 1993-2000, Stull held positions at Lawrence University's Conservatory of Music in Appleton, Wisconsin, as a member of the brass faculty, director of conservatory admissions and assistant dean. Stull was also associate director of admissions for The Juilliard School from 1990-1993.
Read more
A professional tubist, Stull has performed with the Milwaukee Ballet, the Bravo Colorado Music Festival, the Oberlin Brass Quintet, the American Brass Quintet and the Aspen Festival Orchestra, among others. He has toured the United States and Europe and has appeared on Live from Lincoln Center as well as at venues such as Alice Tully Hall, Town Hall and Merkin Hall. He has also recorded for commercial radio and television. His students hold major teaching positions and have appeared as guests with the Houston and Seattle Symphony orchestras.
Stull has been a guest speaker at institutions ranging from The Juilliard School to the Interlochen Arts Academy, most recently appearing at the Business Innovation Factory and the University of North Texas' Leadership Conference. He has been heard on Public Radio International's From the Top, National Public Radio's Performance Today and on WCLV/WVIZ radio in Ohio.
A native of Cincinnati, Ohio, Stull earned degrees in tuba performance and English literature at Oberlin College. He attended the Aspen Music Festival and pursued further study at The Juilliard School in the American Brass Quintet program before completing an M.M. at the University of Wisconsin at Madison.
He and his wife, Jessica Downs, live in San Francisco with their two daughters, Madeline and Emily.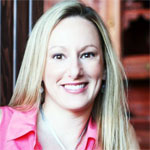 Katelyn WatsonIfOnly, VP, MarketingKatelyn Watson has 12 years of digital brand marketing experience and is VP of Marketing at for profit, for good experiences company IfOnly. Before IfOnly, Katelyn led digital marketing for finance start-up Kabbage where she growth hacked their way to one of the largest in online SMB finance and were among Fast-Company's 2013 Most Innovative in finance. Prior to Kabbage, Katelyn led acquisitions at Shutterfly, where she operated a full in-house agency for 4 years. Katelyn was nominated a top 40 under 40 by Brand Innovators in 2013 and a top 10 marketer by iMedia in 2011. Follow on Twitter: @ifonly / @katelynwatson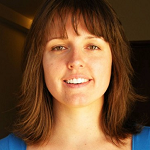 Emily WhiteWhitesmith Entertainment, Readymade Records & Dreamfuel, Co-FounderEmily White is the co-founder of management and consulting firm Whitesmith Entertainment, specializing in music, comedy and sports. Whitesmith's roster includes W. Kamau Bell, Urge Overkill, Hockey, Future Monarchs, The Autumn Defense, The Big Sleep, Kevin Avery, Kristina Wong and Olympic gold medalist Anthony Ervin. In 2012 White founded Readymade Records and Publishing with management client Brendan Benson of The Raconteurs. Recently along with Cortney Harding and Justin Kalifowitz, White launched Dreamfuel – the premiere crowdfunding platform for athletes bringing modern music industry tactics to the sports field. Follow on Twitter: @WhitesmithEnt / @EMWizzle
Stephen WhiteGracenote, PresidentRising through the ranks at Gracenote, Stephen has played a critical role in shaping the company into a digital entertainment leader. He spearheaded the development of Gracenote technologies for top entertainment platforms and brands, including Apple, Ford and Sony. Today, he oversees all company strategy and operations, and is responsible for growing Gracenote's core business and vision. Follow on Twitter: @gracenotetweets / @swhite415


Brian ZiskSF MusicTech Summit, Executive ProducerBrian Zisk is a serial entrepreneur specializing in digital media, web broadcasting and distribution technologies. He is a founder of BuzzMakers, Inc., which produces the SF MusicTech Summit and the Future of Money & Technology Summit. He is a co-founder of the SF MusicTech Fund. Additionally, Brian is a Co-Founder and Technologies Director of the Future of Music Coalition and a Board Member and/or Strategic Advisor for a wide variety of tech companies and non-profits. Brian was previously a founder of The Green Witch Internet Radio which was sold to CMGI (NASDAQ: CMGI) at the turn of the millennium. He is active in many influential computer-mediated forums, is quoted and published extensively in the media, frequently appears on panels and at industry events domestically and abroad, and is an expert at frenzy whipping, brand awareness, and in creating new business models. He is married to Shoshana Zisk. Follow Brian on Twitter: @zisk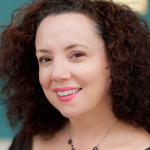 Shoshana ZiskSF MusicTech Summit, Co-ProducerShoshana Zisk is the co-producer of the SF MusicTech Summit. She is also an entertainment lawyer with a wide range of experience in the music industry. Her experiences includes Interim Chief Operating Officer for In Ticketing, Business & Legal Affairs for George Clinton and his musical groups Parliament, Funkadelic and The P-Funk Allstars, and General Manager of Clinton's independent record label The C Kunspyruzy. Her previous positions include Business & Legal Affairs at BMG U.S. Latin, the Copyright Department at Motown, and A&R Administration for Island Records. Shoshana is currently the CEO of Kiddie Village, which creates award-winning childrens videos and music. She is a member of the California, New York, and Florida Bars. She earned a bachelor degree in Classical Piano Performance and Juris Doctorate (cum Laude) from the University of Miami. Shoshana was recently the Musical Director for "Rent" (the musical) in San Francisco, CA & Hollywood, California. Follow on Twitter: @shoshana