Our Speaker lineup for the 18th SF MusicTech Summit on October 17th, 2016 is currently in development. If you would like to submit a Speaker Application, please click here.
2016 Featured Speakers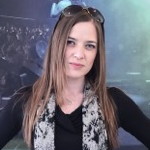 Sammy AndrewsSabotage & Entertainment Intelligence, Advisor and DirectorMusic Industry advisor and Director of Entertainment Intelligence Sammy Andrews has a long history at the forefront of the digital landscape. Having gained a 360 degree view of the music industry through her background as a concert promoter, artist manager and independent record label founder, Andrews took on a position as Head of Digital at the record division of 19 Entertainment in 2005, though her remit there expanded beyond music to cover brands including the Beckhams, the England football team and Honda.
In addition, Andrews has led her own digital consultancy firm, Sabotage New Media since 2008: she's worked with a broad range of artists and organisations including Annie Lennox, Island Records, Robyn, Sony, Universal Music, The Camden Rocks music festival, the Mama group, the United Nations and Comic Relief.
A long standing outspoken advocate of the value the digital revolution can bring to bands, brands and organisations she's proven on many occasions that data is key to understanding and effectively marketing to your audience in this brave new world. Andrews has also spearheaded the Independent Label Playlist Brand initiative after calling on all independent labels globally to unite in an effort to rival the majors.
From 2013-2015 Sammy headed up the Cooking Vinyl Group's digital department looking after campaigns including Billy Bragg, The Prodigy, Marilyn Manson, The Subways, Carl Barat, Royksopp and many more as well as driving the company's overall digital strategy.
She has traveled the word speaking at world renowned events about the future of the music industry including SXSW, Midem, Web Summit, AIM Music Connected, Great Escape, Way Out West and many more.
Sammy was named in Music Week's 2015 30 Under 30 list. Listed the shortlist for Music Business Worldwide's 2015 Young Executive of the Year. Received the 2015 Women in Music Rising Star Award. Follow on Twitter: @sammyandrews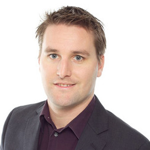 Darryl BallantyneLyricFind, Founder & CEODarryl Ballantyne originally conceived LyricFind in 2000 with Mohamed Moutadayne and Chris Book at Ontario's University of Waterloo to be the largest, most accurate destination for lyrics on the Internet. Officially launched in 2004, the company pioneered the licensed digital lyrics space, successfully negotiating the first-ever mass lyrics licensing deal with EMI Music Publishing in 2005. Since then, Darryl has grown LyricFind to be the largest legal, licensed lyrics database in the world, with millions of licensed tracks available representing thousands of music publishers. LyricFind is also the first lyrics service to have true worldwide rights from all major music publishers (and many more).
LyricFind has established licensing and content relationships with over 3,000 music publishers, Rovi, The Harry Fox Agency, The Echo Nest, and many more. The company now delivers services to hundreds of web sites and mobile applications that want to enhance their music products with lyrics, including Microsoft's Bing, Lyrics.com, Pandora, Shazam, SoundHound, Samsung, Nokia, HTC, MetroLyrics, SongMeanings, Universal Music, and mSpot. In addition, LyricFind offers two direct to consumer mobile applications, Lyrics Lite and Lyrics Pro for the iPhone, iPad, Android and Blackberry Playbook platforms.
As an authority on licensing and digital content, Darryl has spoken at industry events including SF Music Tech, MIDEM, SXSW, Canadian Music Week, Music & Media Finland, Digital Music Forum East and West, New Music Seminar, and many more. Before launching LyricFind, Darryl was Manager of Digital Development & Distribution at EMI Music in Los Angeles, where he was involved in deals with companies such as MusicMatch, Napster, and iTunes. Darryl earned a Bachelor of Mathematics with a Business minor from the University of Waterloo. Follow on Twitter: @DBToronto
Dan BerkowitzCID Entertainment, Founder & CEODan Berkowitz is a firm believer in the transformative power of music and is dedicated to creating experiences that are equally immersive, unforgettable and seamless for his fellow diehard music lovers. Dan started in the music business like many before him, handing out flyers for his favorite bands and venues. He worked his way up, becoming the tour manager for The Disco Biscuits in 2004, overseeing their day-to-day operations. After leaving the road in 2006, Dan worked for Electric Factory Concerts, while laying the groundwork for what would later become CID Entertainment, creating unique travel packages and VIP experiences for marquee events in Philadelphia.
In 2007, Dan left Electric Factory Concerts to focus full-time on CID Entertainment. Under his leadership, the company has experienced tremendous growth while maintaining excellence in program offerings and guest service. The company has expanded from a one-man operation to a team of 70 + hardworking, passionate, caring individuals that make CID Entertainment what it is today. Headquartered in Philadelphia with offices in Denver and Nashville, CID Entertainment offers enhanced live music and travel experiences at a wide array of events, festivals and tours worldwide.
CID partners include Coachella, Bonnaroo, Kenny Chesney, MUSE, Blake Shelton, Bassnectar, My Morning Jacket and Kendrick Lamar, among others. In 2015, the company launched CID Presents, a boutique end-to-end event production branch of the company that offers superfans once-in-a-lifetime music destination events, including Luke Bryan's Crash My Playa, Phish: Riviera Maya, Beach Vibes curated by LCD Soundsystem and Mad Decent Beach Party. Follow on Twitter: @DBerko / @cidentertainment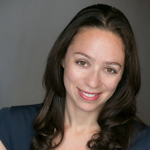 Sharon BrennerSurowitz Immigration PC, Immigration AttorneySharon Brenner has worked in various sectors of immigration law since 2004. She is well-versed in visa matters for creatives, and has spoken on the topic on numerous occasions including at SXSW, Sonar+D, c/o pop Festival, and Nova Scotia Music Week, among others. A few of her diverse clientele in this area have included renowned musicians, film industry professionals, fashion designers, fine artists, chefs, graphic designers, photographers and more. Sharon also represents a high volume of clients in business-related immigration matters, from individuals to startups to established businesses, and has spoken at events and organizations in the U.S. and abroad about immigration options for startups and entrepreneurs. Her work additionally includes family-based immigration, asylum, and naturalization.
Sharon is a member of the California Bar, the American Immigration Lawyers Association, and California Lawyers for the Arts. She received her J.D. from Golden Gate University School of Law, and holds B.A. degrees in African History and International Relations from the University of California, Davis, including having studied in Cape Town, South Africa and Paris, France.
Cindy W. Charles, Esq.Amazon, Head of Business Development, Video ShortsCindy Charles is currently the head of business development for the Video Shorts program at Amazon. She has been working in the digital media space since 1997. Prior to Amazon, she was doing business affairs and business development consulting in the digital media space for clients including Yahoo, RIM, Lively, Spotify, MOG/Beats Music, Smule, Topspin, Soundhound, EchoNest, Nintendo, Sugar Inc., Pulselocker, NARM, Focus@Will, iJukebox, MediaNet, and others. Before consulting, Ms. Charles was Senior Vice President, Law and Business Affairs for MediaNet. Previously, Ms. Charles held a variety of positions for MTV Networks over a six year period including Vice President of Law and Business Affairs for MTVi, an interactive division of MTV Networks, and prior to MTV Networks, Ms. Charles was General Counsel for WarnerVision Entertainment. Ms. Charles also served in legal positions at Worldvision Enterprises, the Screen Actors Guild and various law firms.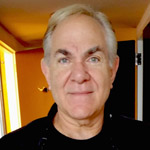 Ted CohenTAG Strategic, Managing PartnerTed Cohen is Managing Partner of TAG Strategic. In an industry that's been slow to embrace change, Ted was the exception to the stereotypical entertainment-exec rule. But, when you start out on the road with Prince, Alice Cooper & Van Halen, you're primed for the unexpected.
TAG is a digital entertainment consultancy focused on creating strategic relationships, identifying market opportunities, growing brands and defining best practices for the entertainment, tech & mobile industries. TAG provides strategy, guidance, market intelligence, product ideation and business development services to global firms and select start-ups. TAG delivers market leadership & sustainable, defensible advantage in the dynamic/rapidly evolving digital marketplace.
As SVP-Digital for EMI Music, Cohen led global digital business development. During that time, EMI led the industry, embracing & exploiting new tech & business models such as digital downloads & online music subscriptions, wireless services, hi-def audio & Internet radio. Prior to EMI, Cohen created the groundbreaking Webnoize conference. Ted also led Consulting Adults, with clients such as Universal Studios, Amazon, Microsoft and Napster, & held senior positions at both Warner Records & Philips Electronics.
A 35-year media industry vet, Cohen chaired MidemNet, served on the Grammy LA Board of Governors & the Grammy National Trustees. Currently on the board of Mouse.org, an innovative computer literacy program, Cohen served two terms as Chairman of Mobile Entertainment Forum Americas. Ted received the 2013 NARM Presidential Award, previously awarded to Ahmet Ertegun, & Dick Clark, among others.
Ted continually looks for the next innovative tech & his next challenge, he really loves his life. Follow on Twitter: @spinaltap / @tagstrategic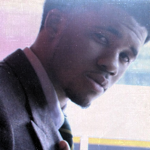 Lance ColemanFuze the McLance has worked in the music industry in a number capacities including being a digital strategist, artist (Fuze the Mc), producer, on-air radio personality, founder, and business developer. As an artist he has been featured on XXL, MTV, and has amassed a large online following. As a digital strategist he has previously worked on projects for some of the world's largest major artists and brands such as Kanye West, Drake, Jeezy, Jill Scott, America's Cup, and more.
Currently, he provides digital strategy and business development for the Blueprint Group, an artist management company representing Lil Wayne, Nicki Minaj, T.I., G-Eazy, Lil Twist, and more. In addition he runs the digital firm IV The Love that manages projects for Young Money, Common, Ester Dean, Howard Homecoming, and Noble Black Society.
He is a uniquely positioned digital strategist who understands the complicated relationships between technologists and content creators. His experience gives him unique in-depth understanding of new technologies, the intricacies of content creation and how to work with artists and technology companies while recognizing the nuances of their constraints and motivations.
He studied Radio TV Film at Howard University in Washington, DC and is a recent alumni of Zoo Labs Music Entrepreneurship Incubator in Oakland, CA. Follow on Twitter: @fuzethemc
Richard CusickGracenote, CPOAs Chief Product Officer, Rich is responsible for the development and delivery of Gracenote products worldwide. Previously, Rich was General Manager of Video for Gracenote and Tribune Media Services (TMS), which merged in 2014 following Tribune's acquisition of Gracenote from Sony.
Prior to joining Gracenote, Rich was Vice President of Entertainment and Women's Lifestyles at Yahoo! where he more than doubled original content and spearheaded the launch of new entertainment properties through partnerships with CBS.
Rich has served in a variety of general management, strategic planning and business development positions at Rovi Corporation, which acquired Gemstar-TV Guide. As SVP and General Manager of Digital Media, he increased annual online revenue by more than $20MM and grew traffic by 40 percent in two years.
Rich earned a BA in history from Harvard University, an MPhil from Cambridge University and a JD and MBA from The Ohio State University. Follow on Twitter: @GracenoteTweets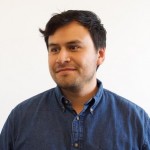 Tlacael EsparzaSunhouse, Co-Founder & Head of Product and TechnologyTlacael is a co-founder of the music tech start-up Sunhouse and inventor of Sensory Percussion, a new system for electronic percussion, which launched on Kickstarter in the summer of 2015 and raised $94K. Sunhouse uses the latest advances in machine learning, music information retrieval and signal processing to create new experiences for musicians that are instantly familiar and incredibly powerful. A professional drummer with over fourteen years of experience, Tlacael performs and records with acclaimed artists including Nicolas Jaar, The Dave Harrington Group, ARMS, and Friend Roulette. He holds Bachelor's degrees in mathematics and music from Columbia University and he has a Master's in Music Technology from NYU, where as an Adjunct Professor he teaches Digital Signal Theory.
Tlacael has spoken about Sunhouse's work at several events, festivals and summit's including SXSW, the 2016 Moog Fest, NY Music Tech Meetup, Cornell Entrepreneurship Summit NYC and DJ Jazzy Jeff's Playlist Retreat. Tlacael is a New York Next Top Maker Fellow, sponsored by the New York Economic Development Corporation (NYCEDC). Follow on Twitter: @tlacael / @sunhouseinc
Mate GalicNative Instruments, Chief Technology OfficerAs a DJ, producer, label owner and journalist, Mate Galic was one of the most prolific figures in Europe's burgeoning techno scene of the '90s. His strong passion for sound and for the continuous evolution of electronic music made him a relentless explorer of all related technology. At that time, the advent of real-time audio processing on computers hinted at a new world of creative possibilities beyond established instruments and music production equipment. Mate was especially fascinated by the possibility to translate the demands of a new and undogmatic generation of electronic artists into profoundly innovative technology for music creation, live performance and sound design.
When Mate came across Native Instruments' groundbreaking synthesis software "Generator", he was immediately electrified by its vast creative implications, and joined the company as shareholder in 1998. Starting out in the role of an evangelist who would foster the creative exchange between the company and its growing community of users on the cutting edge of forward-thinking electronic music, Mate became progressively more involved in product design and eventually played a crucial role behind many milestones in the NI portfolio.
As Chief Technology Officer, President and Deputy CEO, Mate Galic today directs the technological research, product design and development at Native Instruments. His personal mission is to further advance a paradigm of inspirational music technology that is profoundly innovative while remaining accessible to musicians of all backgrounds, with products that fully utilize the ever-increasing power of computer technology to continuously realize the company claim "The Future of Sound".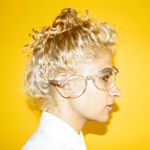 Kiran GandhiMusician, Feminist, ActivistKiran Gandhi is a Los Angeles-based musician, feminist activist and music industry thinker with an MBA from Harvard. She has toured professionally drumming for M.I.A and Thievery Corporation and currently produces electronic music under her own project called Madame Gandhi. She also advises music companies Spotify, Stem, Bonnaroo and D'addario. She is perhaps most well-known for running the London Marathon bleeding-freely to combat period stigma around the world, sparking a global viral conversation about how we treat menstruation in various cultures. Her goal is to combine her intellectual and musical talents in order to re-imagine a music industry that is healthier for women and girls around the world.
Kiran grew up between New York City and Bombay, India, playing drums and attending The Chapin School. She graduated from Georgetown University in 2011 with a double major in mathematics and political science and a minor in women's studies.
Upon graduation, she landed a job in Los Angeles as Interscope Records's first-ever digital analyst. Combining her passion for mathematics and music, her job was to understand music consumption patterns on Spotify and YouTube, predict sales trends based on these new volume metrics and create an internal system for how the label could understand the success of an artist online.
In 2013, Kiran linked up with Grammy-nominated artist M.I.A. and began touring internationally with her as her drummer all across North America, Europe, Asia and Latin America. That same year, Kiran was also accepted to Harvard Business School's M.B.A. program, and so when she began school in the fall in Boston, was still touring simultaneously with M.I.A. Kiran's TEDx talk on "Atomic Living" embodies her belief that by knowing and protecting the things that matter to you most, life's toughest choices become easier to navigate.
Most recently, she spent a summer advising Spotify on how to provide more innovative support for creators today. She won Grammy U's annual summer Business Plan Competition by proposing a viable pay structure for a streaming service that would appease labels and artists alike, and writes for various media outlets about trends she observes in the music industry.
As an activist, Kiran partners with menstrual health organizations Binti Period and Thinx to improve women's access to affordable and safe menstrual care. She speaks often about how menstruation taboo affects women and girls daily around the world, and is currently working to eliminate the "luxury tax" on tampons that still exists in several states today.
Recently a business school graduate, Kiran is working on her solo music project called Madame Gandhi and working on two freelance consulting projects to improve gender equality in the music industry. She is also currently an Artist-In-Resident at Stem Disintermedia, Inc. in Los Angeles. Follow on Twitter: @MadameGandhi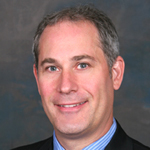 Gary GreensteinWilson Sonsini Goodrich & Rosati, PartnerGary Greenstein is a partner in the Washington, D.C., office of Wilson Sonsini Goodrich & Rosati, where his practice focuses on intellectual property, licensing, and commercial transactions, with specialized expertise in the digital exploitation of intellectual property. He regularly represents companies in transactions with record labels, music publishers, and program suppliers. He advises companies on complex intellectual property matters and frequently assists in the development of new business models. In addition, Gary advises investors on due diligence in the digital media area and companies in all stages of their development cycle.
Prior to joining the firm, Gary served as the first general counsel at SoundExchange, Inc., the sole entity designated by the Copyright Royalty Board to collect and distribute statutory performance royalties for sound recordings. Gary previously was the vice president of business and legal affairs at the Recording Industry Association of America (RIAA). In this role, he negotiated and drafted licensing agreements for webcasters and satellite radio services, managed complex arbitrations before Copyright Arbitration Royalty Panels, and prepared proposed legislation, regulations, and congressional testimony.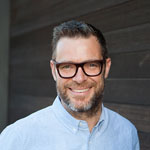 Sam GribbenMelodics, CEOSam Gribben is the founder and CEO of Melodics, the best way to learn finger drumming. Having finished up at Serato after a decade at the helm, Sam was ready for something new. He'd worked with some of the biggest artists in the music world, and with the international companies who built the instruments & controllers they used. Along the way he noticed how important pad & cue point drumming was becoming in the overlapping worlds of DJing & production. Thus, an idea was born. Not one to leave an idea alone, Sam got busy. Sketches were sketched, a prototype was produced, contacts were contacted, and yep – it turns out it was a good idea. Things snowballed, as they tend to do, and in early 2015 Sam put a small team together, and work on Melodics™ began in earnest.
Before Melodics, Sam was the CEO of Serato. Follow on Twitter: @samgtgribben / @melodicshq
Brian HamiltonGracenote, General Manager of Music and AutoBrian Hamilton is Senior Vice President and General Manager of Music and Auto for Gracenote. In this role, he is responsible for delivering next generation music and automotive infotainment systems and managing relationships with all major automakers, suppliers as well as music entertainment companies. Follow on Twitter: @gracenotetweets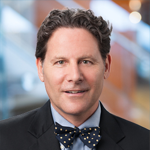 William HochbergGreenberg Glusker, AttorneyBill Hochberg heads the music department of Greenberg Glusker LLP, handling transactional and litigation matters for some of the finest creative talents and most innovative companies in the world.
Bill's representative clients have included award-winning recording artists, songwriters, producers, film composers, record labels, production companies, music publishers, talent managers, marketing companies and the estates of pre-eminent creative artists.
With more than 20 years of experience, Bill has handled nearly all aspects of the music and media industries and has a keen insight into the forces shaping changes that can benefit his clients.
As a thought leader, Bill writes on key music- and media-related topics for the Atlantic, WIRED and other premier publications. He is frequently quoted in the media and speaks about entertainment and technology issues on panels worldwide, including at conferences such as MIDEM, South by Southwest, Winter Music Conference, Buenos Aires FIM, Porto Musical Brazil, and in academia at UCLA, USC, Berklee College of Music among others.
He is a member of NARAS (the Grammys organization) and LARAS (the Latin Grammys).
His international music practice encompasses complex transactional and copyright matters in Cuba, Europe and Japan, among other territories.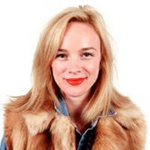 Amber HorsburghDowntown Records, VP of StrategyAmber is the VP of Strategy at Downtown Records where she helps artists build careers by connecting with fans, monetizing their art and getting numbers on the board.
She got her start in the entertainment world at EMI Music, MTV and OneLove (an SFX company) before moving to Big Spaceship to build strategies for product, marketing and social media in Brooklyn and Seoul. Her clients have included Samsung Mobile, YouTube, AXE, Google Play, Sonos and Fred Segal. Follow on Twitter: @amberhorsburgh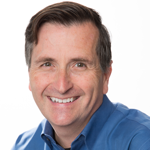 Michael JeffreyTiVo, VP Client Management, Metadata ExecMichael (MJ) focuses on bringing strategic and technical solutions to market for TiVo (formerly Rovi). Michael, having successfully designed and developed several high-end video and music metadata solutions, is a recognized leader in music and video technology . Michael comes to Rovi from Peel Technologies (Smart Remote used by over 100M global users) where he led product development as VP Engineering. Prior to Peel, Michael held several leadership positions at Gracenote where he was instrumental in developing new (and sometimes crazy) music and video solutions that drove growth. Michael has extensive mobile experience leading development of the first mobile content and payments platforms with Vodafone, Verizon Wireless, and Nextel.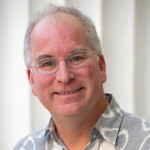 Brewster KahleInternet Archive, Founder & Digital LibrarianA passionate advocate for public Internet access and a successful entrepreneur, Brewster Kahle has spent his career intent on a singular focus: providing Universal Access to All Knowledge. He is the founder and Digital Librarian of the Internet Archive, one of the largest libraries in the world. Soon after graduating from the Massachusetts Institute of Technology where he studied artificial intelligence, Kahle helped found the company Thinking Machines, a supercomputer maker. In 1989, Kahle created the Internet's first publishing system called Wide Area Information Server (WAIS), later selling the company to AOL. In 1996, Kahle co-founded Alexa Internet, which helps catalog the Web, selling it to Amazon.com in 1999. The Internet Archive, which he founded in 1996, now preserves 25 petabytes of data—the books, Web pages, music, television, and software of our cultural heritage, working with more than 450 library and university partners to create a digital library, accessible to all. Follow on Twitter: @brewster_kahle / @internetarchive
Bosco KanteElectroSpit, FounderBosco Kante p/k/a "Bosko" is a USC Mechanical Engineering graduate and a Grammy award winning music producer/singer/songwriter. Bosko is the pre-eminent talkbox artist in the world and regularly collaborates with A-List artists such as Kanye West, J-Cole and Big Boi (of Outkast). Bosko is a founder of ElectroSpit.com and the inventor of ElectroSpit, the world's first wearable voice synth.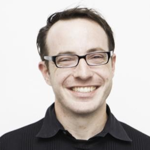 Ethan KaplanFender Digital, General ManagerETHAN KAPLAN is the Chief Product Officer and General Manager at Fender Digital, a division of Fender Musical Instruments Corporation. Prior to Fender, Kaplan was the Head of Product/Technology at Live Nation Labs and SVP of Technology for Warner Music Group and Warner Bros. Records. Ethan holds a Masters of Fine Art from UC Santa Barbara and in the distant past spent many years in publishing at the Orange County Register. Kaplan got his start in the music business running the largest fan-site for the now retired band R.E.M., which he started at 16 and closed last year. He and the band are good friends, and accordingly "Almost Famous" is one of his favorite movies. Follow on Twitter: @fender / @ethank
Philip KaplanDistroKid, CEOPhilip is the founder and CEO of DistroKid. DistroKid is one of the world's largest music distributors and helps 60,000+ musicians get their music into online stores & streaming services including Spotify, Apple Music, Google Play, Amazon and more. Prior to DistroKid, Philip founded TinyLetter (acquired by MailChimp), AdBrite (acquired by SiteScout), and wrote the best-selling book, "F'd Companies: Spectacular Dot-com Flameouts" (Simon & Schuster). Philip is an active angel investor, advises several companies, and was Entrepreneur in Residence at Charles River Ventures. Philip is a death metal drummer and recently moved from San Francisco to New York City. Follow on Twitter: @pud / @distrokid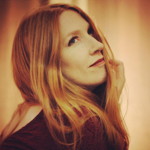 Christiane KinneyLeClairRyan, LLP, AttorneyChristiane Cargill Kinney is a partner at LeClairRyan and chair of the firm's Entertainment Industry Team. Kinney has represented Presidential candidates, major artists and artist estates, festivals, record labels, music tech start-ups, and more. Kinney is an award-winning singer/songwriter and a voting member of the Recording Academy, with awards and distinctions from Billboard, ASCAP, International Songwriting Competition, Global Music Awards and more. As such, her personal experience as both a recording artist and an entertainment attorney provide a unique perspective to the deal-making process. Kinney also has significant litigation experience in federal and state court, and handles a wide array of intellectual property, business, and tort litigation matters.Follow on Twitter: @musicalredhead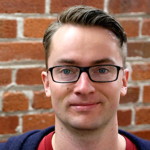 Torsten KolindYouNoodle, CEO & Co-FounderTorsten Kolind is the CEO and co-founder of YouNoodle, a San Francisco-based software platform for global startup programs. YouNoodle powers programs at Cisco, Amazon, and Intel, and is also the engine behind Start-Up Chile. Torsten started his first company at age 16, while attending high school in Denmark. He has an engineering background, and is advisor for a handful of other startups. He has judged entrepreneurship competitions at Stanford, MIT, and Imperial College, and is a guest mentor for Wall Street Journal's The Accelerators Blog. Follow on Twitter: @tkolind / @younoodle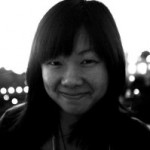 Annie LinLoudr, General CounselAnnie Lin oversees business and legal affairs for Loudr, a company that builds products and services that make it easy for content creators, aggregators, and digital music services to identify publishing rights holders, secure licenses, and administer royalties. As Loudr's attorney, she structures, negotiates, and drafts of all forms of legal documents and business deals, and addresses complex issues relating to digital music rights, music publishing, metadata, intellectual property, and music technology.
Prior to joining Loudr, Annie helped launch and expand The Orchard's rights and licensing business as its creative licensing director. She has also worked in private practice as external counsel for early and mid-stage entertainment, media, and technology companies. A former film music supervisor and touring singer-songwriter, Annie lives in San Francisco. Follow on Twitter: @annielin / @loudr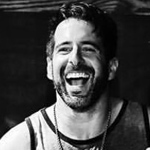 Elmo LovanoJammcard, Founder & CEOElmo Lovano loves musicians. He is a professional musician of 15+ years and is the Founder/CEO of Jammcard, the first verified professional's network for the music community. As a drummer, Elmo has worked with artists such as Skrillex, Christina Perri, Miley Cyrus, and most recently, Juliette Lewis.
Jammcard is the home for some of the top professional musicians and crew in the game, and is solving several inefficiencies that Elmo has seen through his years of being a touring and session player. Jammcard has also made a name for themselves in producing several web series' on musicians and their gigs, gear, passion projects and personalities. The first four being:
-How I Got the Gig
-Scoped
-Gear Goggles
-Drummers in a Drum Room
Follow on Twitter: @elmolovano / @jammcard
David LowryHydric Media, Co-FounderDavid Lowry is the c-founder of Hydric Media and one of the judges in this year's SF MusicTech startup competition. Follow on Twitter: @lldavedave / @hydricmedia
David MaciasThirty Tigers, PresidentDavid Macias is the co-founder and President of Thirty Tigers, an entertainment company that specializes in marketing, distribution and management for independent artists. Clients include Jason Isbell, Lucinda Williams, Patty Griffin, The Avett Brothers, Chase Rice and many others. Macias is also a Grammy-Award winning producer, and the personal manager for Patty Griffin. Follow on Twitter: @ThirtyTigers
Larry MarcusWalden Venture Capital, Managing DirectorLarry Marcus is a Managing Director at Walden Venture Capital, a Sprout Stage™ Investor based in San Francisco and Woodside, CA. Larry's focus is digital media and consumer services. He was named to the 2012 Billboard Power 100 Most Powerful in Music and Billboard Twitter 140 to Follow. He was a Founding Investor in Pandora (NYSE: P) in early 2004 when Walden led the rebirth round to focus the company on launching a consumer-facing service and was a Director from 2004 through its IPO. Larry is a Director at SoundHound, (sound and voice search), BandPage (platform for bands online), Aarki (mobile advertising platform), Boombotix (Ultra-portable speakers), Scientific Revenue (in-app revenue optimization), goTenna (off grid communications), and a Board Observer at MeUndies and TodayTix. Other early stage investments include Jukely, LyricFind, Maestro, LightWave and BounceChat. Prior to venture capital Larry was a leading digital media equity analyst at Deutsche Bank Alex. Brown where he backed Netflix for their initial IPO among other leading game and internet companies. Follow on Twitter: @larrymarcus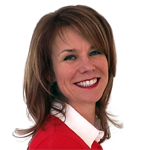 Kathleen McMahonSoundHound, Vice President & General ManagerBack in 2000, McMahon got her feet wet in mobile by diving right in where it started the hottest – in Tokyo – while Silicon Valley was still consumed with the Internet Era. She then moved to Europe, which was a beat ahead of U.S. in terms of mobile, to continue wireless innovation, joining Shazam in its early days and growing it into one of the most recognized global mobile services.
And now, as Silicon Valley dominates the mobile landscape with iOS and Android, McMahon is making a mark in the Valley, this time with SoundHound Inc. Over the past four years, she has driven explosive growth at SoundHound taking the music search and discovery app to over 200m users worldwide and expanding its value as one of the most engaging apps of all time. She is responsible for the consumer business and driving revenue growth and user delight. As one of the few people in the industry who has twice been behind launching and growing a massive mobile user base and branding a behavior that becomes a verb, McMahon understands how to navigate the opportunities and challenges to the mobile landscape.
McMahon has always been one step ahead of the mobile evolution, so what's next? It's likely to involve the next-generation of voice search, part of SoundHound Inc.'s homegrown technology, and the SoundHound team's determination to change the user paradigm by moving our daily experiences with connected devices beyond touch interfaces to making sound and voice the primary means of searching, and making sure that experience is delightful.
Follow McMahon on Twitter: @SoundHound / @KatieMc___
Scott OlechowskiPlex, Chief Product Officer & Co-FounderScott Olechowski is Chief Product Officer and Co-founder of Plex. He is responsible for driving the product strategy, product management and business development for Plex's suite of personal media software and services.
Over the past fifteen years, Scott has applied his entrepreneurial know-how and spirit to a number of software & Internet focused start-ups. His professional experience includes executive positions in product strategy, business development, marketing, and international sales for a number of established brands such as Cisco, PostX and IronPort. He is an expert in cryptography with six issued encryption and authentication patents, and was a technical and thought leader in Cisco's global threat intelligence operations. Fresh out of college, he co-founded a video software company that pioneered the synchronization of video testimony and official transcripts, which dramatically improved conviction rates for trial lawyers.
Scott holds degrees in both Marketing and Management from DePaul University. Follow on Twitter: @plex
Claire ParrLive in the Vineyard, Co-FounderClaire Parr is a 30 year veteran of the music industry. She previously held Vice President positions with Curb Records, Geffen Records and Enigma Records working with promotion, A&R and marketing and has consulted many of the top record labels on artist promotion & marketing for talent such as Ariana Grande, Lukas Graham, Coldplay, Jason Mraz, Lenny Kravitz and more. She currently continues working as a promotional and marketing consultant with her firm, The Navigator Company and also co-founded the popular Napa private festival, Live In The Vineyard. She has corporate relationships with Southwest Airlines, Starwood, Sutter Home, Stella Artois, Microsoft and more helping to create brand channels for developing and established artists. She is working on the integration of emerging technology with music and lifestyle marketing. She divides her time between Napa and Dallas, Texas. She also co-owns Yountville Live, and has been the talent booker for the popular Robert Mondavi Summer Concert Series for the past 5 years. Her 18 year old son is starting as a freshman at University of Washington/Seattle, and is also an emerging musical talent having scored music in a Nokia 360 pilot film recently. Follow on Twitter: @claireparr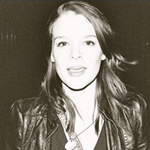 Jen PearceDowntown Records, SVP Licensing & Strategic MarketingJen Pearce is the Senior Vice President of Licensing & Strategic Marketing at Downtown Records where she oversees the company's sync licensing & brand partnership efforts for Downtown's catalogue, in addition to some of the most influential labels including Captured Tracks, Terrible Records, City Slang, & 30th Century Records. In her role, she has facilitated partnerships with artists like Chet Faker, Miike Snow, Mac DeMarco, Mos Def, and Cold War Kids with brands including Apple, Samsung, Sonos, Vans, GoPro, Budweiser, Lyft, and more.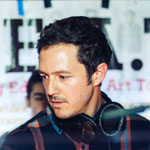 Nico PerezMixcloud, Co-FounderNico Perez is Co-founder of Mixcloud – an award winning Internet radio company based in London, UK.
After hosting a college radio show at Cambridge University, he started Mixcloud to help people find great DJs and curators online. He recognised the need to re-think traditional radio and Podcasting, and develop a new solution for the "socially networked" generation.
Today the service is growing fast and powers radio shows for David Byrne, Moby, Jazzy Jeff and many more. Follow on Twitter: @nicoperez / @mixcloud
Adrian PerryCovington & Burling LLP, Special CounselClients in a variety of industries engage Adrian Perry in matters relating to the licensing, acquisition, development, sale, use, and commercial exploitation of intellectual property, technology and data. Adrian has particular expertise advising clients with respect to content licensing and distribution issues, including through digital and mobile platforms, and advising clients in sports, entertainment and media with respect to their technology transactions. A musician who has toured internationally, Adrian brings to his legal practice significant experience in the entertainment and media industries. He has licensed his music for film and television, worked as an A&R consultant for a major record label for several years, and has experience in television production, spending two years working for a late night network comedy show. In addition to stand-alone intellectual property and technology transactions, Adrian has advised clients on the intellectual property, privacy and technology aspects of private equity, M&A, joint venture, financing, and other corporate transactions. Adrian is also a certified information privacy professional (CIPP/US). Follow on Twitter: @adrianjperry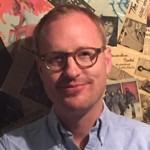 David Porter8tracks, Founder & CEODavid Porter is the CEO and founder of 8tracks, a crowd-curated internet radio platform. 8tracks provides a way to connect people through music and explore music through people. According to comScore, 8tracks is the #3 internet radio service among those aged 18-24. David wrote the plan for 8tracks during business school at Berkeley, informed in part by the DJ scene in London in the late 90s. Until 2006, David helped lead Live365, a pioneer in internet radio. Follow on Twitter: @davidporter / @8tracks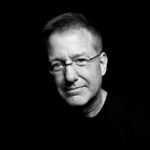 Tim QuirkFreeform Development, CEOTim Quirk, Founder and CEO of Freeform, has spent the past 15 years helping build groundbreaking digital music services. He was part of the initial team at listen.com that launched Rhapsody, the first on demand music subscription service, in 2001, and was most recently Head of Global Content Programming for Google Play. He spent much of the 80's and 90's as the singer and lyricist for Too Much Joy. Follow on Twitter: @tbquirk / @freeformdev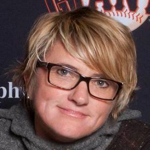 Renee RichardsonBlue Bear School of Music, Director of DevelopmentRenee Richardson is best known as a familiar voice on Bay Area radio, she was the morning host on KFOG FM for 17 years and she was the host and producer of the daily entertainment feature "What's Going On" on KGO AM for the past 5 years. In March (2016) Renee and 25 other Cumulus employees were laid off, due to "format change." Today, Renee is using her place in the music community to help in the growth at the legendary Blue Bear School of Music, the original school of rock! Follow on Twitter: @RenadioSF / @BlueBearMusic
Benji RogersPledgeMusic, President & FounderBenji Rogers is an independent musician from London who has been making his own records since 1999. In 2009, Benji founded PledgeMusic, the leading international direct-to-fan platform offering artists a unique way to engage their fans in the music making process while interacting with a global audience of music super fans, resulting in chart topping albums worldwide. In 2013, Benji was recognized on Billboard's 40 Under 40 Power Players list and in 2014 at the MUSEXPO International Music Awards, he won Digital Executive of the Year. Follow on Twitter: @BenjiKRogers / @PledgeMusic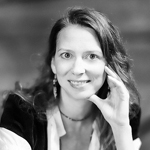 Jacqueline SabecKing, Holmes, Paterno & Soriano, LLP, PartnerJacqueline is a partner of King, Holmes, Paterno & Soriano and manages the firm's San Francisco office. Ms. Sabec's practice emphasizes the unique issues relevant to legacy artists such as the Grateful Dead, Kurt Cobain, Huey Lewis, Journey and songwriters and producers such as Poo Bear and Andrew Gold. Ms. Sabec speaks about protecting artist's rights, promoting art and culture, and ethics.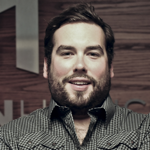 Jake SchneiderMadison House, Partner, Agent & Director of Agency DevelopmentAt 33, Jake serves as a Partner and Director of Agency Development at Madison House, in addition to booking well-known touring acts including BASSNECTAR, Lotus, Beats Antique, Paper Diamond, Black Tiger Sex Machine, Keys N Krates, Break Science, Illenium, and many more. Follow Jake on Twitter: @piddonkadonk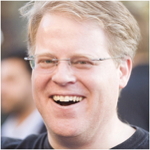 Robert ScobleUploadVR, Entrepreneur-In-ResidenceUploadVR's Futurist searches the world looking for what's happening on the bleeding edge of VR/AR and brings that learning to both the Internet and the team at UploadVR. Follow on Twitter: @Scobleizer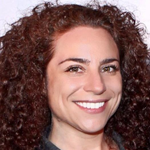 Asya SheinFusicology, Publisher & Online MarketerAsya Shein is the Founder and Publisher of Fusicology.com, the source for progressive soul music & culture since 2003; A hub for new music, artists and content for the urban alternative movement.
Asya began as a rave event promoter at the age of 15 in Toronto, became a nightclub and afterhour music promoter and booker in Detroit at 17 and assistant booking agent to various dance music DJs while attending Wayne State University. She then got hired by a handful of independent record labels to assist with PR & marketing.
In 1999, at 21, Miss Shein started her own DJ agency, booking various iconic hip hop, soul and house music artists in North America, Japan and Europe. In 2003 Asya founded Fusicology and the rest is Her-Story

The site, newsletters and app provide event listings and lifestyle marketing now to over 20 markets along with viral promotion. Shein describes herself as an "cultural curator, community builder and lover of soulful music, branding & technology." Follow on Twitter: @azboogie / @fusicology
Jeremy SirotaWarner Music Group, SVP, Head of Business & Legal AffairsJeremy Sirota is Senior Vice President, Head of Business & Legal Affairs, for WEA, the distribution and artist & label services arms of Warner Music Group, and ADA, its independent music services division.
In this dual role, Jeremy helps set both companies' strategies, and identifies and negotiates new deals with technology companies, manufacturers, vendors, and digital retailers. Jeremy joined Warner Music Group in 2009, and began his legal career in private practice at Morrison & Foerster, a large multinational law firm. At the law firm, Jeremy focused on all aspects of intellectual property law, with a particular focus on software licensing, content deals, and outsourcing.
Jeremy earned his J.D. from UC Hastings College of the Law, and a B.A. in Political Science from University of California, Berkeley. Jeremy is originally from Los Angeles, but currently resides in New York City. His favorite album is The Strokes' "Is This It" and his first concert was Peter Gabriel's 1992 US tour.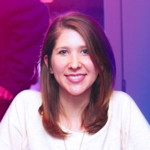 Patti SilvermanSF MusicTech Summit, AdvisorPatti Silverman has spent the last 9+ years in the space where music and technology converge. While at Columbia Records in NYC, she developed a reputation as an early proponent of music tech. To run marketing campaigns for artists including Adele, Band of Horses, and Passion Pit, Patti scouted innovative products and breakthrough technologies.
This interest in the "future of music" brought Patti to SF, where she joined the SF MusicTech Summit as Communications Director. In her role, Patti became a master connector, supporting innovation in the music industry by bridging relationships between tech, artists and labels. She continues to work with the community as an Advisor.
Taking her dedication to innovation a step further, Patti now works directly in tech with clients including 10x Management and Hydric Media.
She was named one of the "30 Top SF Twitter Users to Follow" and can be found onstage speaking at tech events and judging startup competitions. Follow on Twitter: @silvermansays.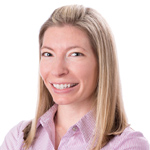 Laura SilviaEdison Research, Director of Research and TechnologyLaura Silvia is Edison Research's Director of Research and Technology, and has been with the company since 2003. During her tenure at Edison, she has pioneered the use of various online and mobile techniques to create research instruments that produce quality data for clients across the globe. She oversees Edison's research projects that use the latest methodologies, and she ensures that each project is presented clearly and logically in the online and mobile environment. Additionally, Silvia manages Edison's internal business technology, maintaining current systems and procuring new solutions for better collaboration and communication with colleagues and clients around the world. She is also one of Edison's Research Moms, a group of experienced researchers with a specialization in understanding today's moms. Silvia is a graduate of The College of the Holy Cross. Follow on Twitter: @edisonresearch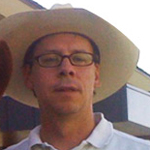 Jeffrey SmithSmule, CEO & Co-FounderJeff started his career as a software engineer at IBM's Scientific Research Center in Palo Alto, and after writing software for several companies, eventually cofounded a consumer business in electronic publishing that he sold to Novell/WordPerfect. Jeff took his second company public on the Nasdaq ('TMWD'), which he grew from inception to several thousand enterprise customers. Jeff's third company, which he co-founded and where he assumed a non-operating role as a board member, was acquired by Google/Android. Jeff co-founded Smule while pursuing a Ph.D. in Computer Music at Stanford and serves as the CEO and Chairman of the Board. He recently completed his Ph.D., "Correlation analyses of encoded music performance", where he documented cultural differences of music performance interpretation. Jeff previously received a B.S. in Computer Science at Stanford University. He has coauthored sixteen patents. Follow on Twitter: @smule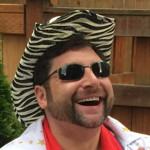 Dan SteinbergEmporium Presents, Concert PromoterDAN "STEINY" STEINBERG, co-founder of Emporium Presents, started producing club shows at the Mercury Café in Denver at age sixteen. After graduating high school in 1993, Dan joined 2B Announced Presents as a talent buyer. After college Dan relocated to Seattle at the tail end of 2002 promoting under the name Dan Steinberg Presents, later re-branded as Square Peg Concerts in October 2004, producing live events all over the country. Dan was nominated as Independent Promoter of the Year in 2003, 2010, 2012 and 2013 by Pollstar and was a member of the Concert Industry Consortium Panels in 2002 and 2004 as well as moderated some legendary panels at Pollstar Live in 2010 and 2011, SxSW 2010 and 2013 IAVM 2010 and 2011, Billboard Tour in 2010 and 2011, as well as CMW in 2011 and 2012 known for treating the panelist to Patron and Donuts, yeah never know what the Jew will do. Square Peg Concerts promoters all forms of live Entertainment, this past year highlights includes shows Comic Kathy Griffin, Jason Mraz, Straight No Chaser, Kris Kristofferson w/ Merle Haggard, Daniel Tosh, Atmosphere, Indigo Girls, Trailer Park Boys, Yo Gabba Gabba, John Prine, The Avett Brothers, Dream Theatre, Eric Church and Cheech and Chong. Follow on Twitter: @TheJew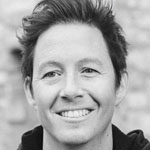 Russell WardThe Confluence, OwnerA serial entrepreneur, Russell started The Confluence years ago before "digital" and "publicity" were a unified concept. Bringing the two together, Russell has led countless successful campaigns across a wide spectrum of industries and mediums. He builds valuable relationships with press, artists, brands and tastemakers. Russell has been the publicist and/or filmmaker for Coachella, Lightning in a Bottle, Shambhala, Envision, Decibel, The Great Convergence, Symbiosis and engaged national campaigns at EDC and SXSW. Currently, Russell leads campaign strategy, business development, and production. He has led a course on tastemaker marketing at General Assembly in Santa Monica, CA and been profiled by LA Weekly, Millennial Magazine and NBC LA as a pioneer of digital content strategy. Russell graduated from the Leeds School of Business at the University of Colorado @ Boulder with a BA in Marketing and an emphasis in entrepreneurship.

Brian ZiskSF MusicTech Summit, Executive ProducerBrian Zisk is a serial entrepreneur specializing in digital media, web broadcasting and distribution technologies. He is a founder of BuzzMakers, Inc., which produces the SF MusicTech Summit and the Future of Money & Technology Summit. He is a co-founder of the SF MusicTech Fund. Additionally, Brian is a Co-Founder and Technologies Director of the Future of Music Coalition and a Board Member and/or Strategic Advisor for a wide variety of tech companies and non-profits. Brian was previously a founder of The Green Witch Internet Radio which was sold to CMGI (NASDAQ: CMGI) at the turn of the millennium. He is active in many influential computer-mediated forums, is quoted and published extensively in the media, frequently appears on panels and at industry events domestically and abroad, and is an expert at frenzy whipping, brand awareness, and in creating new business models. He is married to Shoshana Zisk. Follow Brian on Twitter: @zisk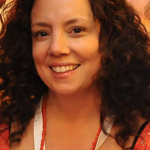 Shoshana ZiskSF Music Tech, Co ProducerShoshana Zisk is the co-producer of the SF MusicTech Summit. She is also an entertainment lawyer with a wide range of experience in the music industry. Her experiences includes Interim Chief Operating Officer for In Ticketing, Business & Legal Affairs for George Clinton and his musical groups Parliament, Funkadelic and The P-Funk Allstars, and General Manager of Clinton's independent record label The C Kunspyruzy. Her previous positions include Business & Legal Affairs at BMG U.S. Latin, the Copyright Department at Motown, and A&R Administration for Island Records. Shoshana is currently the CEO of Kiddie Village, which creates award-winning childrens videos and music. She is a member of the California, New York, and Florida Bars. She earned a bachelor degree in Classical Piano Performance and Juris Doctorate (cum Laude) from the University of Miami. Shoshana was recently the Musical Director for "Rent" (the musical) in San Francisco, CA & Hollywood, California. Follow Shoshana on Twitter: @shoshana / @sfmusictech