Happening the Week of the Summit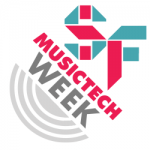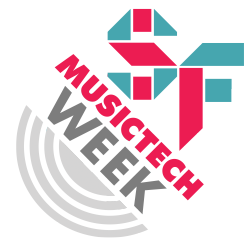 Check out SF MusicTech Week for interesting things to do the week before & after the Summit.

Opening Night Party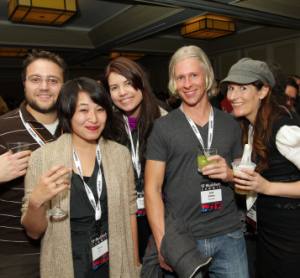 Sunday, October 16, 2016
Ssisso Korean Restaurant, 1700A Post Street
5pm – 7pm+
Registered SF MusicTech Summit attendees only.
Monday, October 17, 2016
8:30am – 5:00pm
Hotel Kabuki, 1625 Post Street
Imperial Ballroom
8:30 – 8:50a
Registration and Breakfast
Live performance by Bobby Jo Valentine
Courtesy of GigSalad
Sakura Room
8:50 – 9:10a
Welcome & Opening Remarks
Brian Zisk, Executive Producer, SF MusicTech Summit
9:10 – 9:20
Break
Sakura Room
9:20 – 10:20a
MC: Renee Richardson, Blue Bear School of Music

The Predictive Power of Musical Data
Dr. Jeffrey C. Smith, Smule

Share of Music
Laura Silvia, Edison Research

The dotBlockchain Music Project
Benji Rogers, PledgeMusic

Live Musical Performance by:
Rob Hotchkiss, RobRecords, with Pamela Hotchkiss
GRAMMY® Award Winner / Founding Member of Train

Spring Room
9:20 – 10:20a
Elevator Pitch Session
HOST: Brian Zisk, SF MusicTech Summit
All are welcome to present a 30 second to 1 minute pitch about your company or projects to connect with others who may want to work with you.
Osaka Room
9:20 – 10:20
The Future of Music Licensing
Moderator: Jim King, Core Rights
Jeff King, SOCAN
Eron Bucciarelli -Tieger, Soundstr / Hawthorne Heights
Adrian Perry, Covington & Burling
Annie Lin, Loudr

10:20 – 10:40
COFFEE & TEA BREAK
Sakura Room
10:40 – 11:40
Contextual Playlists for Autos
MODERATOR: Cherie Hu, Forbes
Brian Hamilton, Gracenote
Casey Feldman, Ford
Steven Savoca, Spotify (formerly)
Bob Cowherd, Uber
Spring Room
10:40 – 11:40
Hot Topics in Music Law
MODERATOR: Gary Greenstein, WSGR
Christiane Kinney, LeClairRyan
Joe Wetzel, King & Spalding
David Ring, Esq., David Ring Media
Steve Bene, Pandora
Osaka Room
10:40 – 11:40
Women's Meetup
HOST: Shoshana Zisk, SF MusicTech Summit
HOST: Cindy Charles, Amazon / Women In Digital Media
Women only please
LUNCH BREAK – EXPLORE THE JAPANTOWN MALL
*Women's Lunch & Newbie's Lunch @ Ssisso Korean Restaurant
1700A Post Street
First come, first served. Registered attendees only.
Sakura Room
1:00 – 2:15
Demos & Launches
HOST: Larry Marcus, Walden Venture Capital
David Porter, 8tracks
Joyce Williams, GearLaunch
Katie McMahon, Hound
Ethan Kaplan, Fender Digital
Annie Lin, Loudr
Vincent Favrat, Musimap
Bosco Kante, ElectroSpit
Maxine Marcus, The Ambassadors Company
Brewster Kahle, Internet Archive
Yogafrog & Hard Rich & DJ Qbert, Thud Rumble
Spring Room
1:00 – 2:00
Marketing that Works
Moderator: Mike King, Berklee Online
David Macias, Thirty Tigers
Russell Ward, The Confluence
Asya Shein, Fusicology
Sammy Andrews, Sabotage & Entertainment Intelligence
Osaka Room
1:00 – 2:00
Live Events: The Power of Tech
MODERATOR: Laurie Kirby, FestForums
Dan Steinberg, Emporium Presents
Claire Parr, Live in the Vineyard
Jake Schneider, Madison House
Spring Room
2:00 – 2:15
Virtual Reality for Music Lovers
Facundo Martin Diaz, VRTIFY
Interviewed by: Will Mason, UploadVR
Sakura Room
2:30 – 3:30
Digital Advances in Drumming, Beatmaking & Techology
MOD: Elmo Lovano, Jammcard
Sam Gribben, Melodics
Kiran Gandhi, Madame Gandhi
Tlacael Esparza, Sunhouse
Evan Adams, Keith McMillen Instruments
Constantin Köhncke, Native Instruments
Spring Room
2:30 – 3:30
Creative Partnerships & Business Development
MODERATOR: Ted Cohen, TAG Strategic
Jeremy Sirota, Warner Music Group
Jacqueline Sabec, King, Holmes, Paterno & Soriano, LLP
William Hochberg, Greenberg Glusker
Darryl Ballantyne, LyricFind
Osaka Room
2:30 – 3:30
The World of Streaming
Michael Jeffrey, TiVo
Nico Perez, Mixcloud
Wade Metzler, SoundExchange
Sean Glass
Tim Quirk, Freeform Development
3:30 – 4:00 Afternoon Snack Break – Imperial Ballroom
SXSW Meetup in Spring Foyer (at Garden Level elevators)
HOSTED BY: Bobby Nall & Melissa O'Brien, SXSW
Sakura Room
4:00 – 5:00
The Big Picture
MODERATOR:Bryan Calhoun, Blueprint Group
Philip Kaplan, DistroKid
Scott Ryan, Gracenote
Hany Nada, GGV Capital
Scott Olechowski, Plex
Piper Payne, Recording Academy
Spring Room
4:00 – 5:00
Bots in the Music Industry
MODERATOR: Ben Parr, Author "Captivology"
Tam Le, Biz2bot
Syd Lawrence, We Make Awesome Sh
Lance Coleman, Zoo Labs
David Lowry, Hydric Media
Osaka Room
4:00 – 5:00
Startup Competition Winners Showcase
WINNERS:
AudioDrops
Disco
Magic Instruments
NPREX
Mind Music Labs
Pacemaker
Qrates
The One Music Group
Sunhouse (presenting at 2:30pm in the Sakura Room)
dotBlockchain (presenting at 9:50 am in the Sakura Room)

JUDGES: (not all judges will appear on-site)
Patti Silverman, SF MusicTech Summit
Cherie Hu, Forbes
Patrick Anding, WSGR
Larry Marcus, Walden Venture Capital
AJ Plotkin, ff Venture Capital
Ken Umezaki, Digital Daruma
David Dufresne, 500 Startups
Sammy Andrews, Entertainment Intelligence
Brian Zisk, SF MusicTech Summit
Patrick Mahoney, SF MusicTech Fund
Eric Galen, Greenberg Glusker
Elmo Lovano, Jammcard
David Lowry, Hydric Media
Megan Hargarten, BEATGASM
Todd Tate, SF MusicTech Summit
Karen McArthur, Esq.


Summit Cocktail Party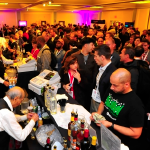 Monday, October 17, 2016
5pm – 8pm
Hotel Kabuki, 1625 Post Street
Registered SF MusicTech Summit attendees only.
Cocktail party sponsored by:
LyricFind, SXSW, WSGR, Ticketfly, and Lagunitas Brewing Company
LIVE DJ: Buddha Bass