Things to Do Before & After the Summit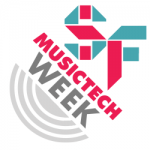 Here were some of the many events surrounding the Summit of interest to the music & technology community.
Follow SF MusicTech Week for the latest info:
Saturday, November 8
Aaron Swartz Day at The Internet Archive
300 Funston Avenue
San Francisco, CA
6pm – 10:30pm
RSVP here

Sunday, November 9
David Nelson Band @ Terrapin Crossroads
100 Yacht Club Drive
San Rafael, CA 94901 – 30 min north of SF at Phil Lesh's club
Afternoon show, opening band starts at 4:20pm
Tix are $35 Here

Monday, November 10, 2014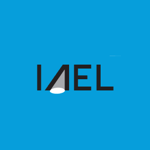 Intertaional Association of Entertainment Lawyers (IAEL)
The Streaming Revolution in the Entertainment Industry
2:30pm Reception / 3:00 program / 1 hour CLE credit (pending)
Hastings Law School, Alumni Reception Center
200 McCallister Street, San Francisco
RSVP Here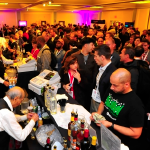 SF MusicTech Summit XVI – Opening Night Party
5pm – 7pm +
Meet & Mingle with SF MusicTech Summit attendees!
Pre-Registration & Badge Pick up
O Izakaya Lounge, Hotel Kabuki, 1625 Post Street
Sponsored by: MailChimp

Tuesday, November 11, 2014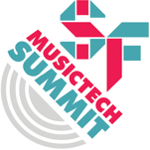 SF MusicTech Summit XVI
Hotel Kabuki, 1625 Post Street
9am – 6pm Summit Sessions
6pm – 8pm Cocktail Party!
*Registered attendees only

Wednesday, November 12, 2014
SF Beta: The Mobile Stack
4:00 – 7:00pm
The Founders Space
450 Townsend Street, San Francisco
Register Here


Bandzoogle Meetup!
6pm – 8pm
Novela Bar, 662 Mission Street
RSVP Here
Bandzoogle CEO & David Cool are in town for the Summit, so they are hosting a meetup for members!



The Data Driven Juke Box: Rock Stars panel discussion
6:00pm to 8:30pm
Pandora HQ
2101 Webster Street, Suite 1650, Oakland, CA
RSVP to Meetup


SF New Tech
RocketStudios
6:30 pm – 9:30 pm
180 Sansome, San Francisco
Register here

Thursday, November 13, 2014
Social Media Club
The Next Phase of Social: The Collaborative Economy
6 pm – 8pm
RSVP for address
Check Out Live Music!
One of the best things about San Francisco is its amazing bands and venues showcasing great live music every night of the week. Listen to DeliRadio to discover music from the bands performing live during SF MusicTech Week: