Things to Do Before & After the Summit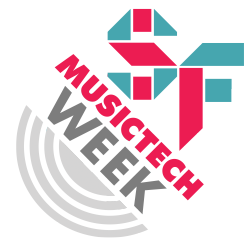 For the upcoming SF MusicTech Summit in October 2013, we are aggregating the many events surrounding the Summit that are interesting to the music & technology community.
Check Out Live Music! One of the best things about San Francisco is its amazing bands and venues. Listen to DeliRadio to discover music from the bands coming during SF MusicTech Week:
Follow SF MusicTech Week for the latest info:
Thursday – Sunday September 26 – 29

C2SV Creative Convergence Silicon Valley Conference
San Jose McEnery Convention Center
More info: C2SV.com/conference
Read More
Keynote speakers and presenters include:
Iggy and the Stooges guitarist James Williamson
Yahoo! Board Chair Maynard Webb
Digital Journalist Robert Scoble ("Scobleizer")
Videogame inventor Nolan Bushnell
Author Jeff Stibel ("Breakpoint")
Social Media Expert Brian Solis
Former Wired magazine editor Chris Anderson
Apache server developer Brian Behlendorf
Venture Capitalist Nat Goldhaber
RelayRides CEO Andre Haddad
Author Andrew Keen ("Digital Vertigo")
WalmartLabs CTO Jeremy King
Serial Entrepreneur Steve Kirsch
Match.com founder Gary Kremen
Zuckerberg Media's Bradley Lautenbach
IUMA founder Jon R. Luini
BlogHer co-founder Elisa Camahort Page
Former California Controller & VC  Steve Westly
Ebay Vice President Hugh Williams
SAP Social Business Head Todd Wilms
Topics include: Mobile • Social • App Development • Augmented Reality • Bitcoin • Wearable Computing • Artificial Intelligence • Self Driving Cars • Digital Privacy • The Sharing Economy • Disruption • Drones • Convergence • Crowdsourced Fertility •  Social Transportation • Lean Startups • Workshops for Entrepreneurs • VC Pitch Competition
For more information on the C2SV Technology Conference, which will take place September 26-28 at the San Jose McEnery Convention Center, please visit c2sv.com/conference/
For more information about perfomers appearing at the C2SV Music Festival, which will take place September 26-29 at various venues in Downtown San Jose, please visit c2sv.com/music/artists/
Friday, Saturday, Sunday September 27, 28, 29, 2013
Furthur Tour 2013
Greek Theater, Berkeley
7pm
Cost: $59.50
More info: http://www.furthur.net
Saturday & Sunday September 28 & 29, 2013

Hella Hack Oakland
9:00 AM
Pandora HQ Office
More info: http://hellahackoakland.splashthat.com

Beyond Wonderland
Two Day Festival
Shoreline Amphitheater
Presented by Insomniac
Saturday, September 28, 2013

Superhero Street Fair
Waterfront Boardwalk Oasis overlooking Islais Creek at 1700 Indiana Street, San Francisco
September 28th, 2013
2:00 – Midnight

Station to Station
A public art project made possible by Levi's
6:30 pm
16th Street Station, Oakland
More info: http://stationtostation.com/location/oakland/
Monday, September 30, 2013

Glazed Conference
Mezzanine
8am – 5pm + cocktails
More info: http://glazedcon.com/

The International Association of Entertainment Lawyers (IAEL) presents
"International Digital Music Licensing: Pursuing Growth and the Licensing Labyrinth"
3:00 – 4:30 pm
At the office of Coblentz Patch Duffy & Pass LLP, One Ferry Building, Suite 200
RSVP at: http://bit.ly/iaelsf
*This CLE Session is presented in conjunction with the SF MusicTech Summit!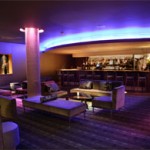 SF MusicTech Summit – Opening Night Gathering
5pm – 7pm
Location TBD
Cost: Registered summit attendees only
Industry Night at Showdown
10 6th St at Mission
8 PM – 2 AM
Digi-tablet Open Mic: All are welcome! Summit attendees – bring your apps or use our iPad to solo over a DJ set of Techno, Rock and House mixed by Mikey Microphone.
Tuesday, October 1, 2013
SF MusicTech Summit
9:00am – 6:00 pm Program
6:00pm – 8:00 pm Cocktails
Hotel Kabuki
1625 Post Street
Cost: Registered SF MusicTech Summit attendees only
Wednesday, October 2, 2013
TEDxMarin
6pm
San Rafael, CA
More info: http://tedxmarin.org/

Sing With Haiti
7PM
Grace Cathedral
More info: http://singwithhaiti.org/
Saturday October 5

MAPP: Mission Arts & Performance Project
Art and performance crawl in the Mission district!
Time: 7pm+
Location: Various
Cost: Free
More information: http://mappsf.bandzoogle.com/home.cfm
Friday, Saturday, Sunday October 4, 5, 6
Hardly Strictly Bluegrass Festival
Golden Gate Park
Free!
More info: http://www.hardlystrictlybluegrass.com